Beauty Gift Ideas + Sephora Sale Must-Haves
Hi babes! Happy Friday! Needing some beauty gift ideas? Well, you're in luck! Today is the start to the big Sephora Sale for Rouge members and lasts until November 11th.  Everything is 20% off with code HOLIDAYSAVE– which makes it such a great time to stock up on your beauty favorites and save.  All VIB members can shop the sale November 7-November 11 and will receive access to shop holiday event products at 15% off with code HOLIDAYSAVE. I thought it would be the perfect time to share my gift guide for the Beauty Queen and a few of my favorite beauty items.

eyeshadow palette // curling iron // brightening primer // setting spray // nude beauty blender // hydrating self tan water // self tan eraser // hourglass bronzer // silk pillow case // lip stick (in penelope pink) // perfume set // concealer // vanity organizer // facial roller
brightening primer // I put this on before I start my makeup. It is my first step and I feel like it makes my makeup go on smoother.
setting spray // I finish my makeup process with this setting spray. I feel like it helps lock everything into place and preserves the makeup all day long but is super hydrating.
hydrating self tan water // this is a new product that I have been trying and I love it. It is from the same company as my tan drops that I will take about a little later. It is a lighter must that I spray on my face, neck and  hands because I don't but the lotion on my hands.
self tan eraser // every girl needs this in their cabinet! It helps exfoliate your skin and makes it look and feel brighter and more hydrated.
silk pillow case // this would make a great gift for any girl. It is worth the investment! This silk pillow case allows skin and hair to glide across the pillow – protecting and hydrating skin and reducing split ends.
perfume set // I love this set as a gift! All 3 sets smell so good and are the best items to toss into your purse or overnight bags.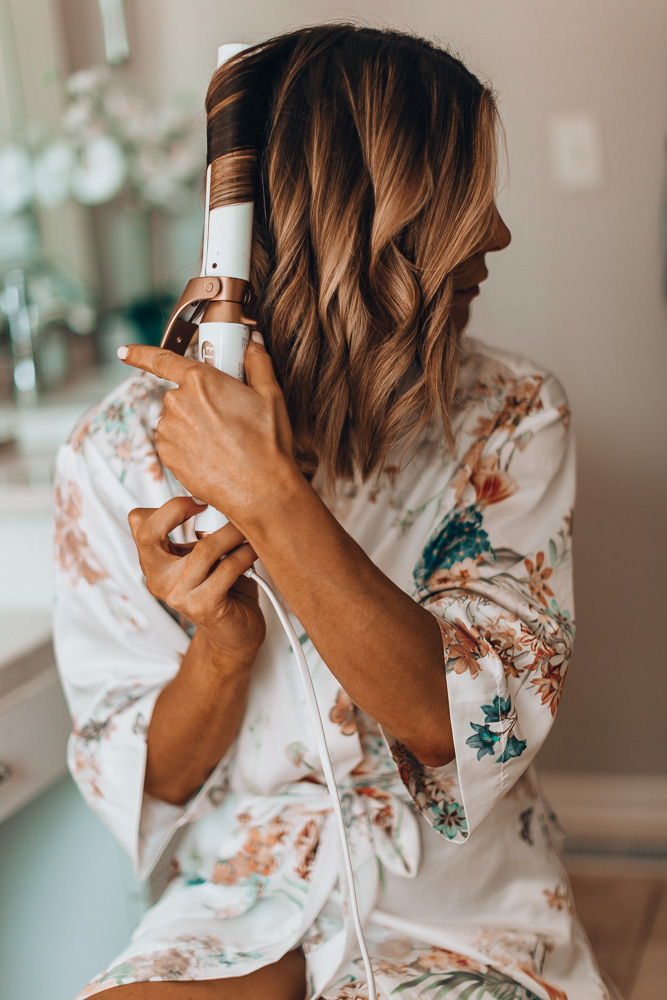 The curling iron I use everyday is included in the sale!