I've never really been a good sleeper – ask Michael – he's unfortunately had to deal with it for several years now and it's probably been one of the most frustrating things I've had to deal with when it comes to my wellness. If you're a troubled sleeper too, you know the struggle of laying down at night knowing you're probably not going to get the rest your body needs. Well, I'm happy to report that just a few simple changes have completely changed the game for me on this front and I cannot wait to tell you all about it!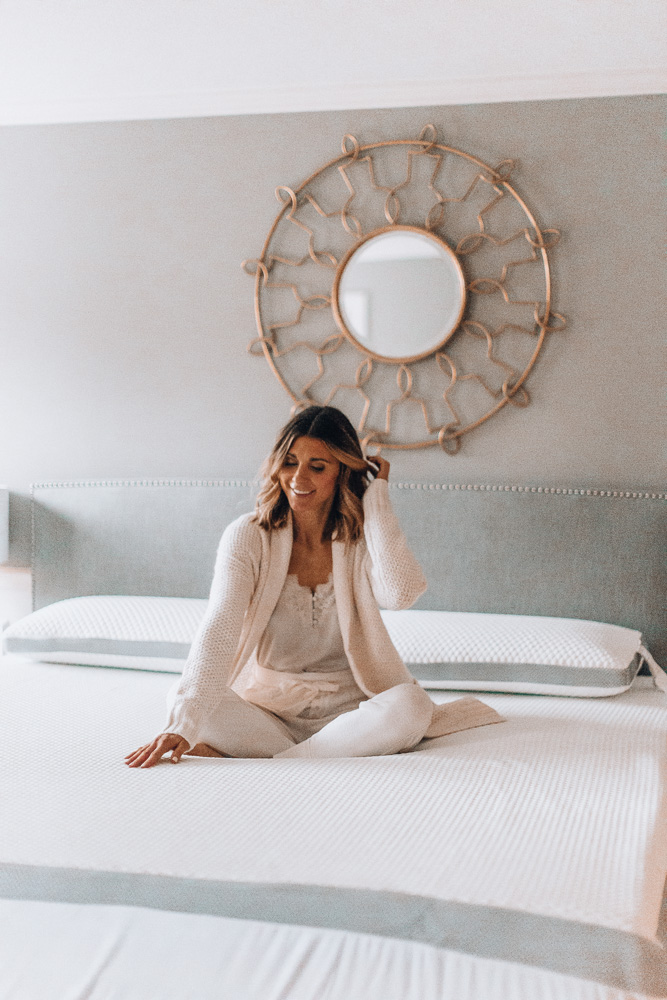 Bed Bath and Beyond recently reached out about partnering on their new sleep campaign. I was intrigued because I love Bed Bath and Beyond, but also because I'm such a horrible sleeper. They sent over all the information about the campaign and I was instantly on board because if working with them meant I could unlock the secret to a better night's sleep and then share it so other bad sleepers could benefit too, I was all in!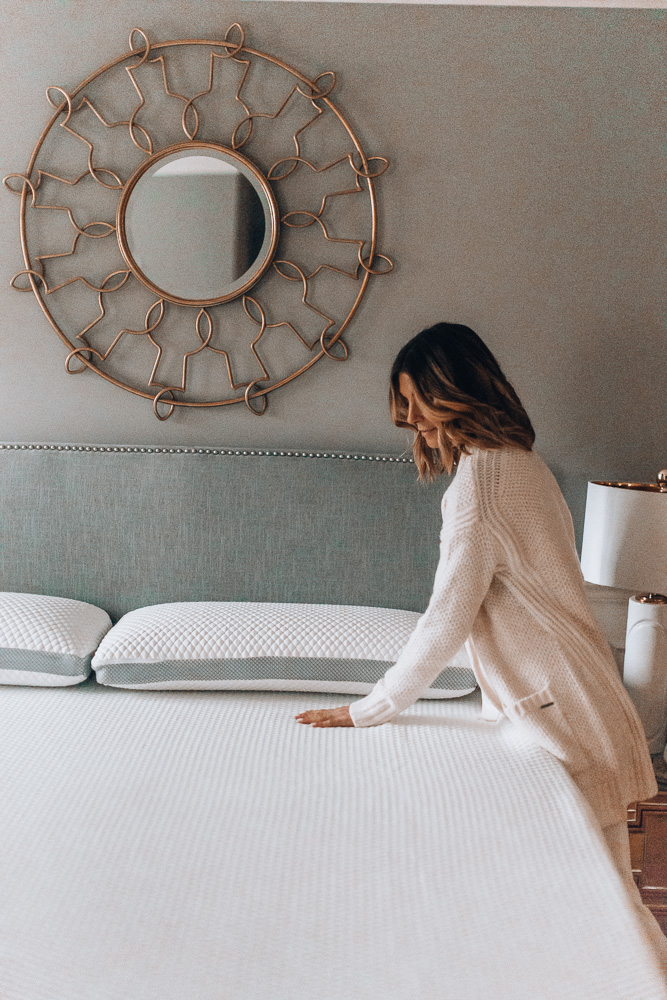 I started by finding out what kind of sleeper I am, which you can also find out here. Once I knew what kind of sleeper I was – a "furnace sleeper", meaning I'm always really hot, which prevents from being able to sleep through the night – Bed Bath and Beyond had done all the research to discover what I needed to actually get a good night's sleep. They suggested a few different products that are all great, but the miracle worker, in my opinion, is the Therapedic® TruCool® Memory Foam Side Sleeper Pillow. To say this pillow has changed my life is an understatement. I've tried MANY different pillows in my search for one that keeps my head cool and gives the perfect amount of softness and firmness. This is it! I can't believe I finally found the perfect pillow for me – I'm a very picky pillow person. It absolutely keeps you cool and has the perfect amount of firmness while still being soft. The pillow is quite heavy and could take some getting used to, but it is worth it!! Wish I'd found this much, much sooner because I am FINALLY getting some quality sleep!!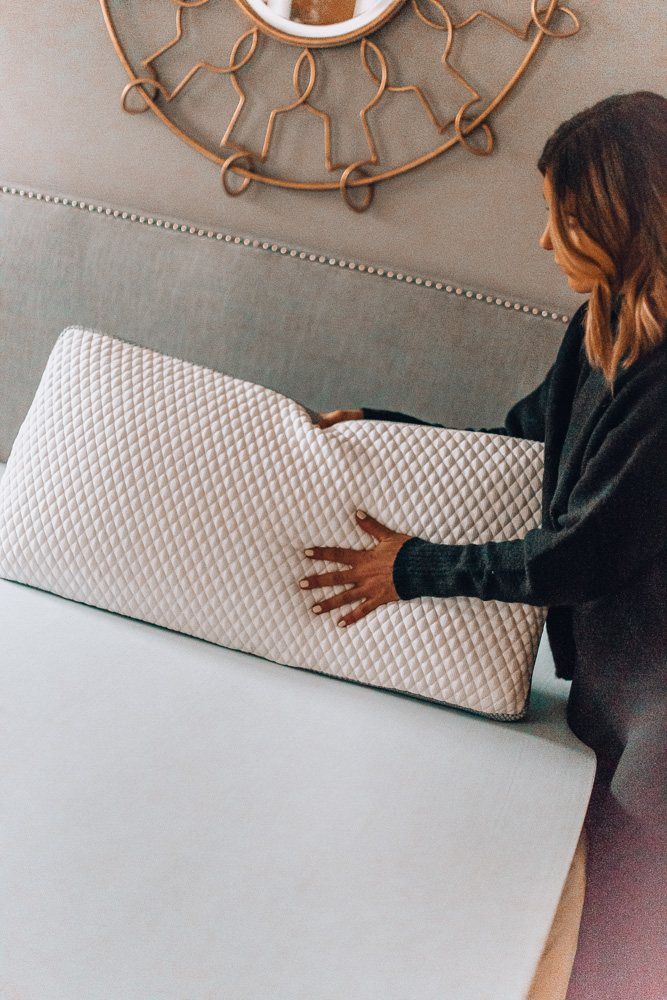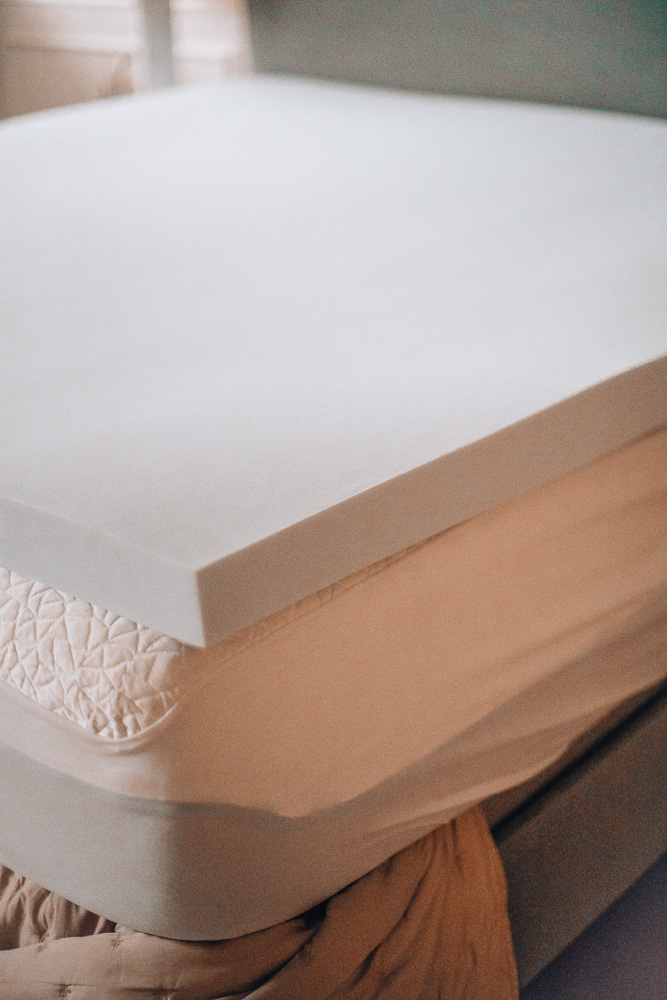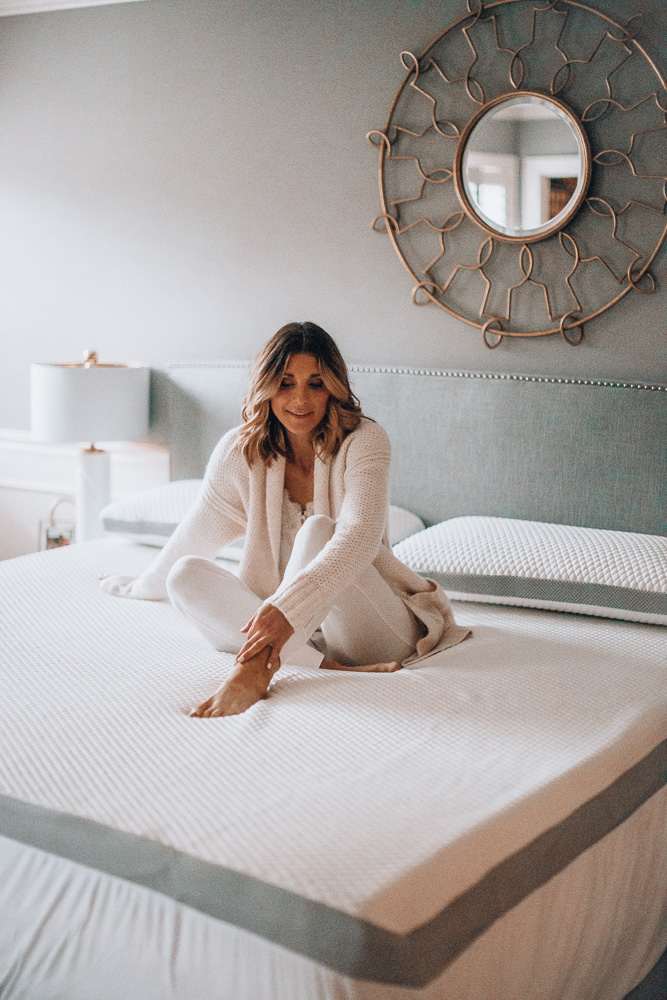 The other product recommendations from Bed Bath and Beyond include this mattress topper, which comes from the same Therapedic® TruCool® line as the pillow. It is also amazing! It keeps me completely cool throughout the night and I definitely noticed an improvement in my sleep and overall comfort from using it. And they also recommend these sheets – they're made from bamboo, which makes them really soft and cooling as well. And then I also really like this blanket for winter months. It's warm without being too warm if that makes sense.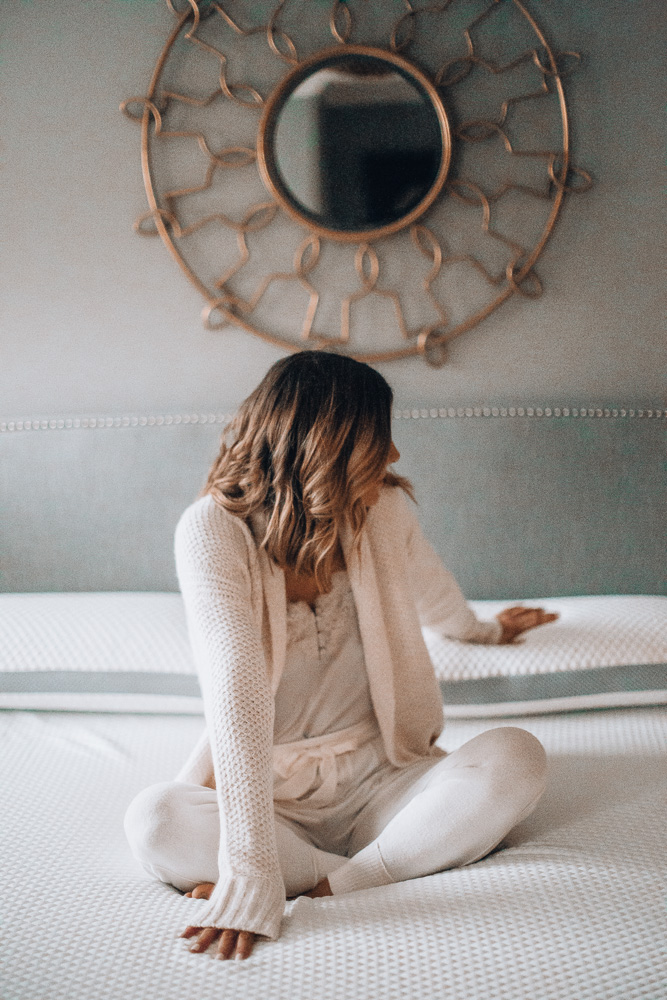 I hope it's obvious how impressed I am with Bed Bath and Beyond's sleep solutions. I have no doubt they can help you find out what kind of sleeper you are too and present you with options that will help you get all the rest you need!