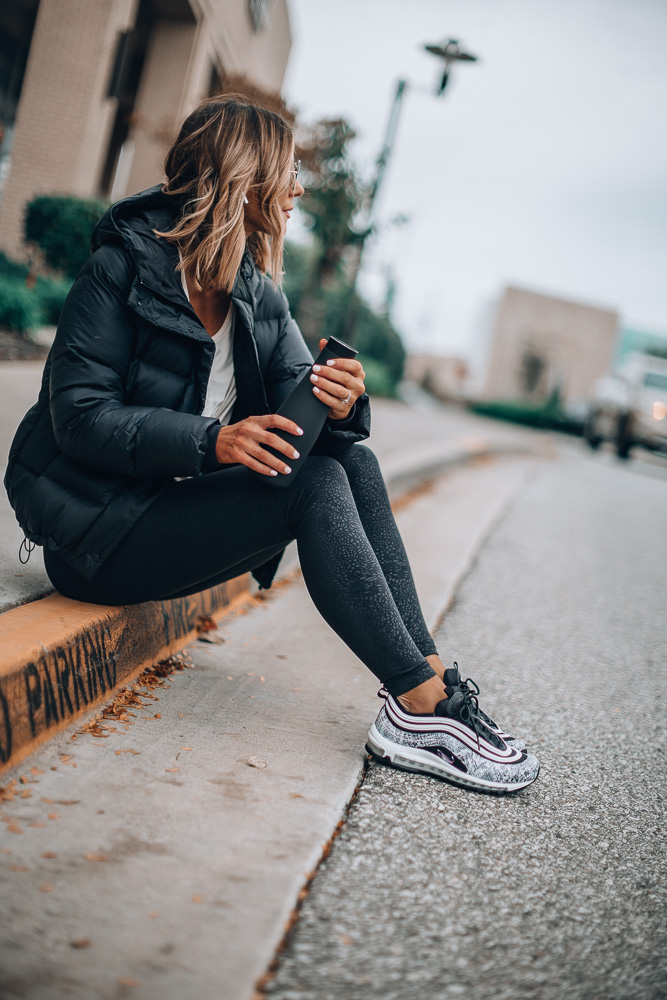 There's no question that my daily go-to when it comes to outfits is activewear. As much I love my distressed denim and dresses, there's nothing quite like a good pair of leggings, right? Well, today is all about one of my very favorite brands that makes THE BEST activewear in the game as well as several other pieces that are perfect for fall temperatures and stylishly layering even the most casual looks.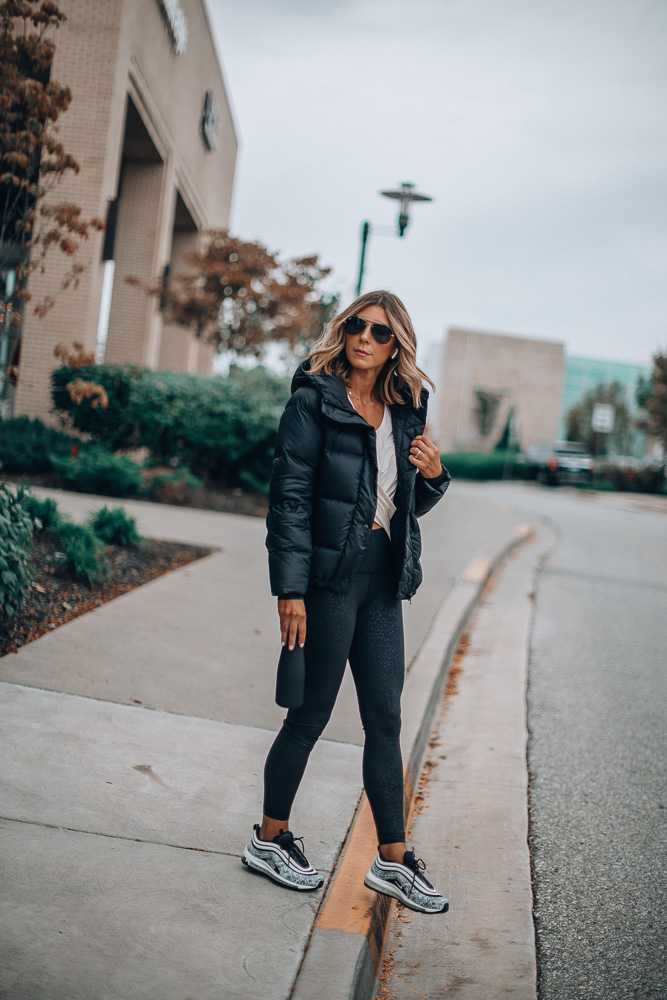 If you haven't guessed it, the brand I'm talking about is lululemon! You've more than likely heard of their infamous Align pant, which is hands down my favorite athletic legging. They're buttery soft and seriously feel like you're wearing nothing. I know a lot of brands claim that, but it's actually true with lululemon's Align pant. They have this fun black on black pattern that I'm loving for the fall and winter months (it's called "Polar Shift Emboss Black" if you're wondering which color/pattern to select).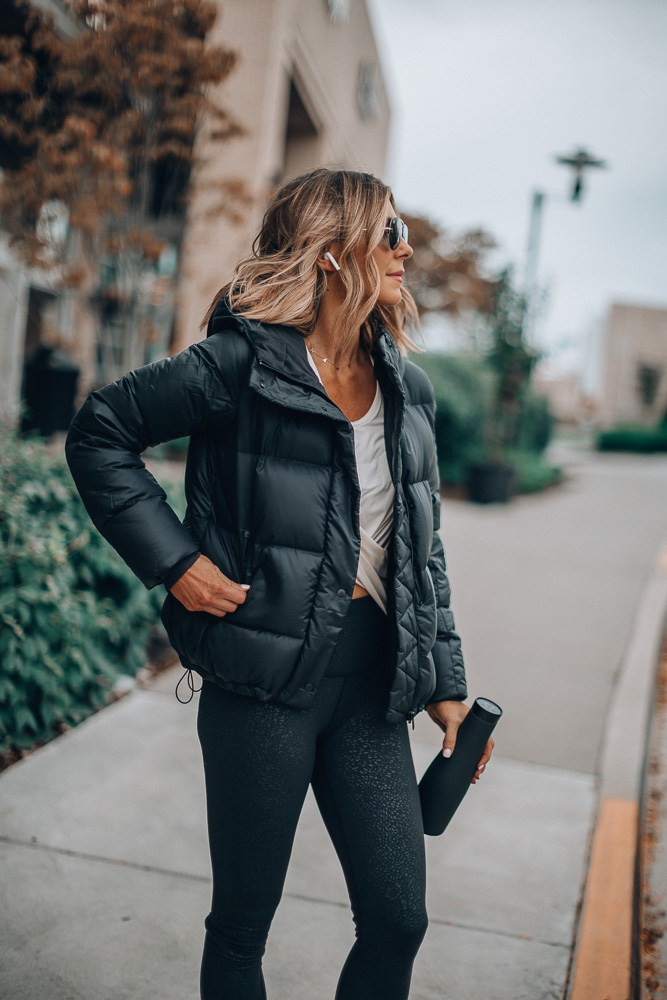 Another piece from lululemon I'm loving for this time of year, and one you definitely need this season is this puffer (wearing a size 2). I mean, how chic is it?! It's the perfect classic puffer that I think you could easily wear to the gym over activewear, but also style it with denim. You can't beat something so versatile! I have no doubt it will become a closet staple for you.
And if you're also in need of some very cute tops that you can easily wear for running errands after the gym, you have to check out "the Daily Short Sleeve" also by lululemon. The wrap detail in the front makes it a standout top and I always get compliments whenever I wear it. Then, to top it all off, this ultra-chic water bottle will keep your water cold and your coffee hot all fall and winter long. Love a container that can do both!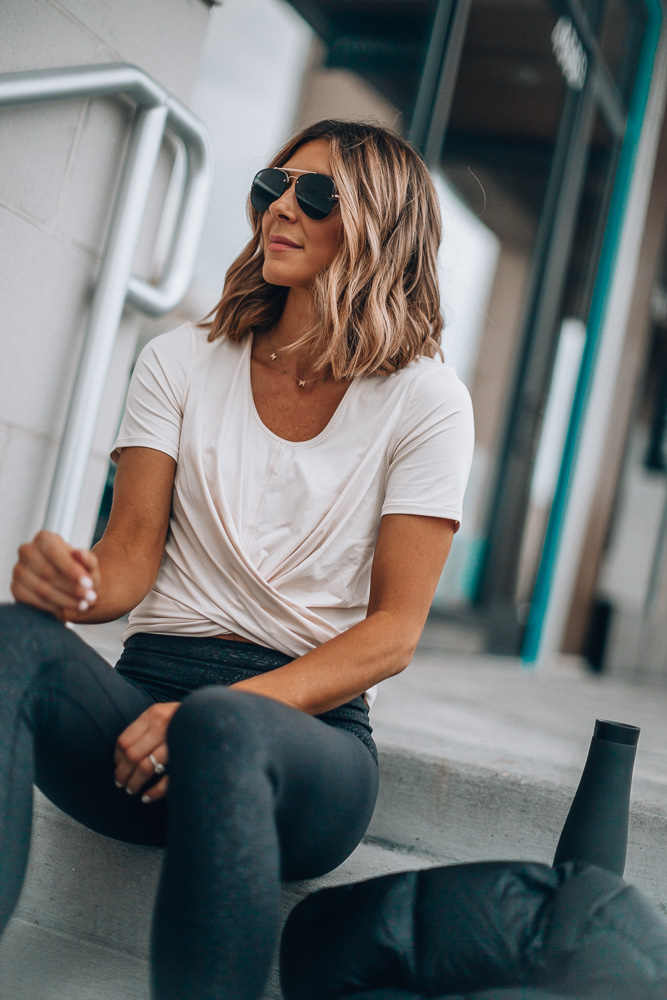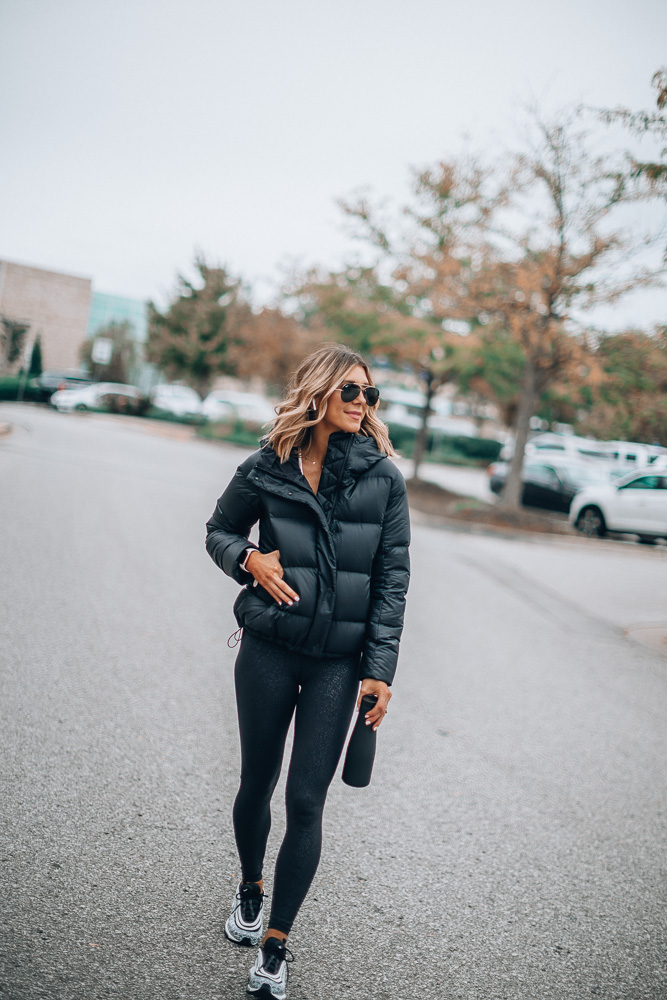 With workout clothes and accessories like this, how can you not feel motivated to sign up for the next yoga class? I can't recommend lululemon enough – they're a tried and true favorite of mine that I know you'll love too!
SHOP
Align pant in Polar Shift Emboss Black (wearing size 4) // Wrap Short Sleeve Tee // Puffer Coat (size 2) // Water Bottle 

A big thanks to lululemon for sponsoring today's post!