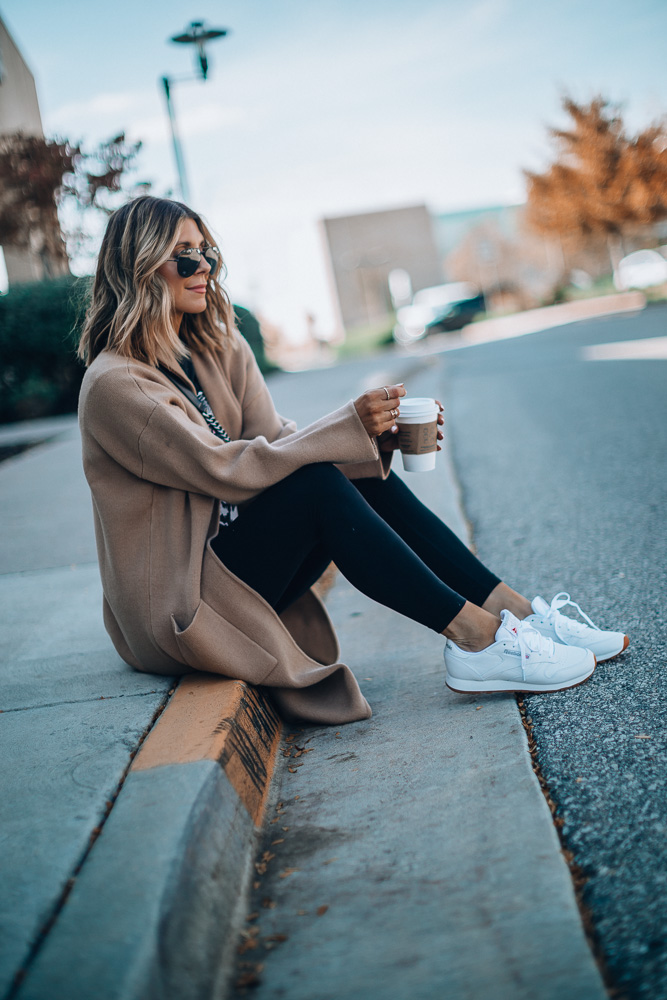 I get asked a lot about my "go-to's" or my must-have items that I wear all the time. Because of my job, I'm exposed to a lot of brands and get to try a lot of different options, but one I always come back to over and over again is Reebok. Reebok sneakers have been a favorite of mine for years! And they make it easy to keep wearing them with their cute and casual styles!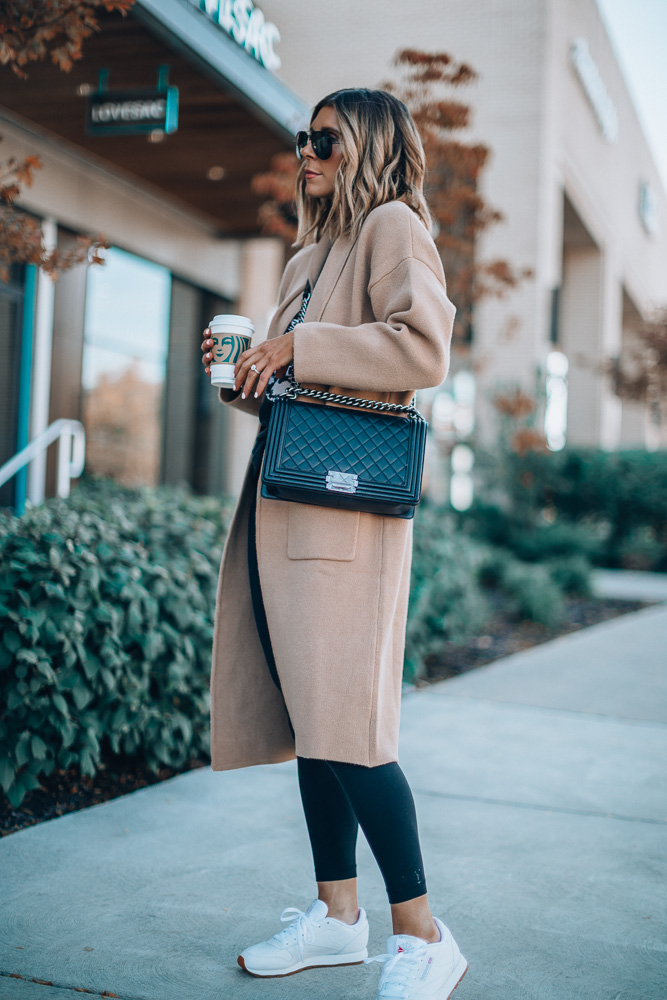 My current favorite pair of Reebok's is their classic leather sneaker. It's got a slightly different shape and sole than a regular tennis shoe, which I think makes it more fun to play around with and style. Actually, one of my favorite ways to style this sneaker is with a midi dress and skirt. I love a cute white sneaker, a leopard skirt and graphic tee outfit and these are perfect for that vibe. This the pair I always slip on for school pickup since they go with whatever I am wearing at the moment.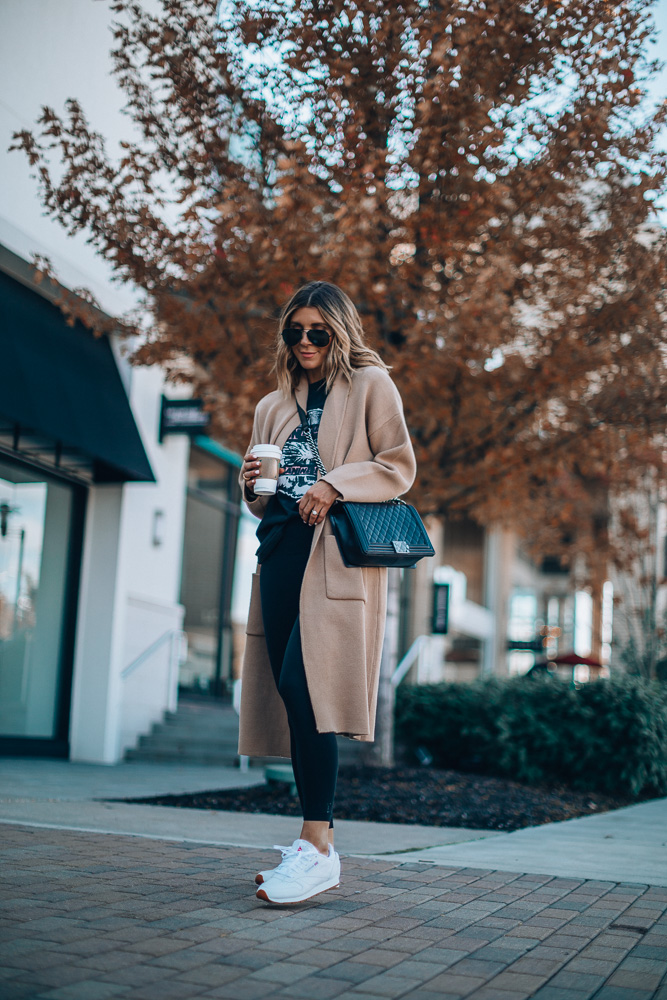 With that said though, these sneakers go with everything! From leggings and a camel coat to skirts and dresses! If you're needing a quality, casual sneaker to run around in on the weekends that goes with everything, you'll love the classic leather sneaker from Reebok.
What's your everyday go-to shoe?
SHOP MY LOOK
Reebok Leggings // Reebok Classics TTS//

A big thanks to Reebok for sponsoring this post!