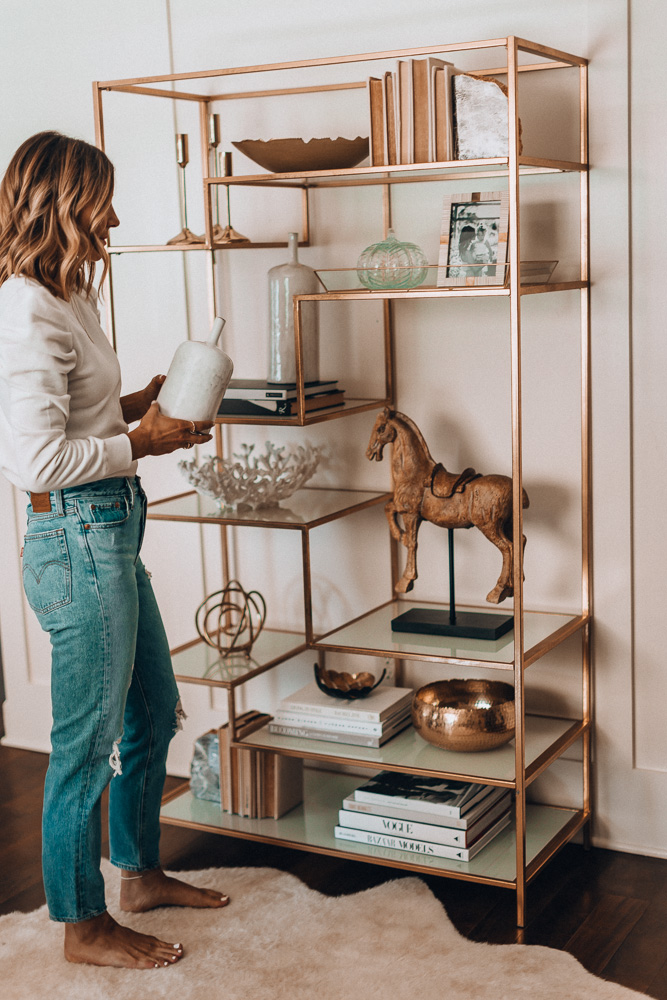 Browsing home decor is one of my favorite past times; in a magazine, on Pinterest, or in a store, I am always so inspired by the beautiful pieces. When I stop by my local At Home store I know I'm in for a treat. Rows & rows of home goods for every room at unbeatable prices. After browsing the store I always see items in other stores for double or triple to price for what looks to me like the exact same piece!
When I saw this gold metal & glass bookshelf I knew it would look perfect in my house & would be so fun to style with all the different heights & shelf sizes. I've learned that using a large variety of sizes of home decor (furniture, art, objects) is what really makes a difference to home design, so this pieces would help play on that. Too many small items can look cluttered and not put together, too many large pieces and you can lose interest, but a balance of both is eye pleasing and gives you that professionally designed look.
TIPS FOR STYLING A BOOKSHELF
BOOKS: use different sizes, place them horizontal & vertical, have some where the spine is showing & some where the pages are showing, stick to color scheme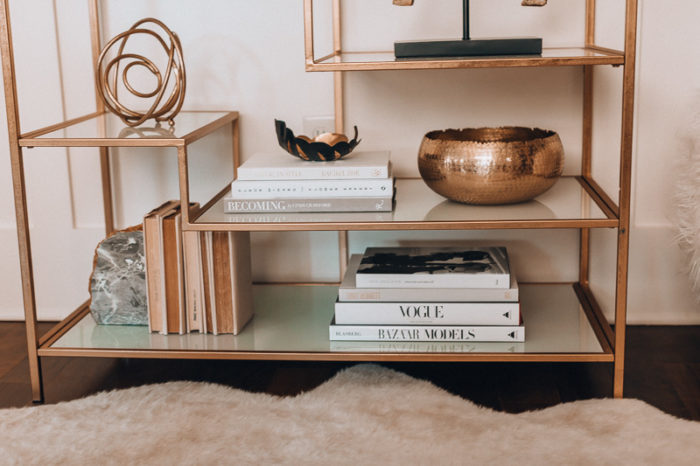 OBJECTS: use low horizontal objects & tall vertical objects to fill your space.