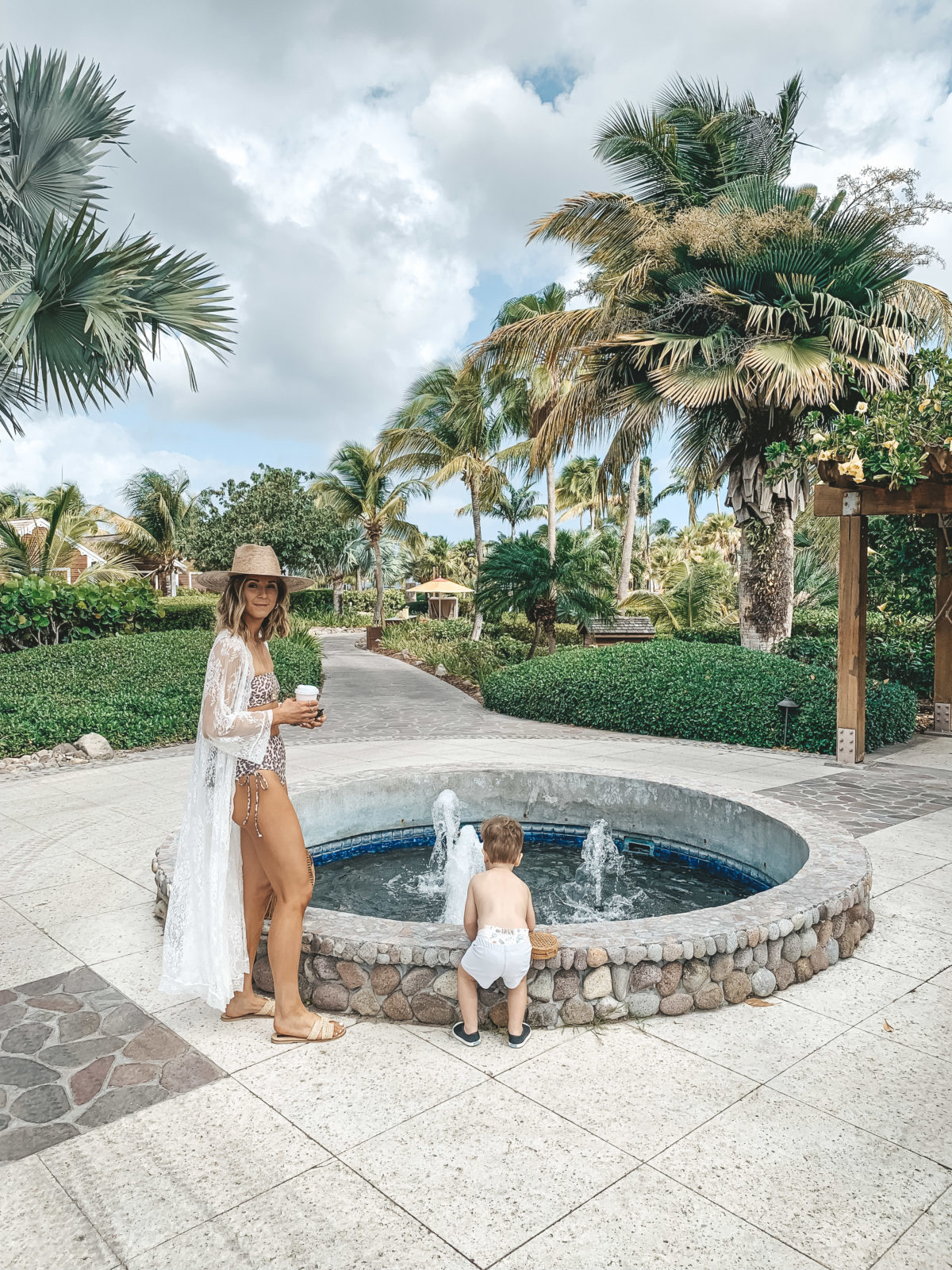 Today is our last full day of vacation and then we are headed back to Kansas City tomorrow. While the kids are resting I wanted to share a few tips for staying healthy while traveling. I mentioned in yesterdays Tuesday Tips & Question Series that I don't do my typical high intensity workouts while on vacation, but I try to stay active. I also enjoy trying new foods and sleeping in a bit while away (as much as the kids will allow)! I think staying healthy while traveling is all about balance.
A FEW TIPS ON STAYING HEALTHY WHILE TRAVELING
Pack Snacks // Having your own healthier options on hand will really help limit the amount of airport snacks you grab out of convenience. I like to always have the following snacks in my carry on and always options for the kids in theirs.

Get Creative // I don't typically to do a full workout while we are on vacation but I still am active. You can do things like go on a long walk on the beach, swim with your kids & walk to and from dinner when possible. Another thing our family loves to do is to wake up, grab a coffee and explore the hotel property.
Stick to Your Routines // Being healthy doesn't always pertain to food and exercise. I always try to stick to my skincare routine when we are traveling. It is something that I love and care about and it makes me feel like I am taking care of myself.
Start Your Day Off Right // I don't (ever) "diet" so I am never depriving my body of foods but when I'm home, I do try and eat clean throughout the week. When I am traveling I want to explore and try new foods that maybe not be the cleanest choices, but I will always start each morning off right. I will eat oatmeal or avocado toast, fruit and sometimes the hotels will even have a green juice. Starting my day off right makes me feel refreshed and ready for a day filled with spicy margaritas and chips and guac!
Drink Plenty of Water // I always travel with a refillable water bottle. I fill it up after we go through security and will share with the kids to insure none of us get dehydrated when we are traveling. Once we are at hotel, I figure out the best source for water and make sure we continue to drink plenty every day.
It's no secret that when you come home from a vacation you feel a little out of sorts and have the urge to get back to your "norm". Hopefully these tips will help make the transition back to your typical routine easier.