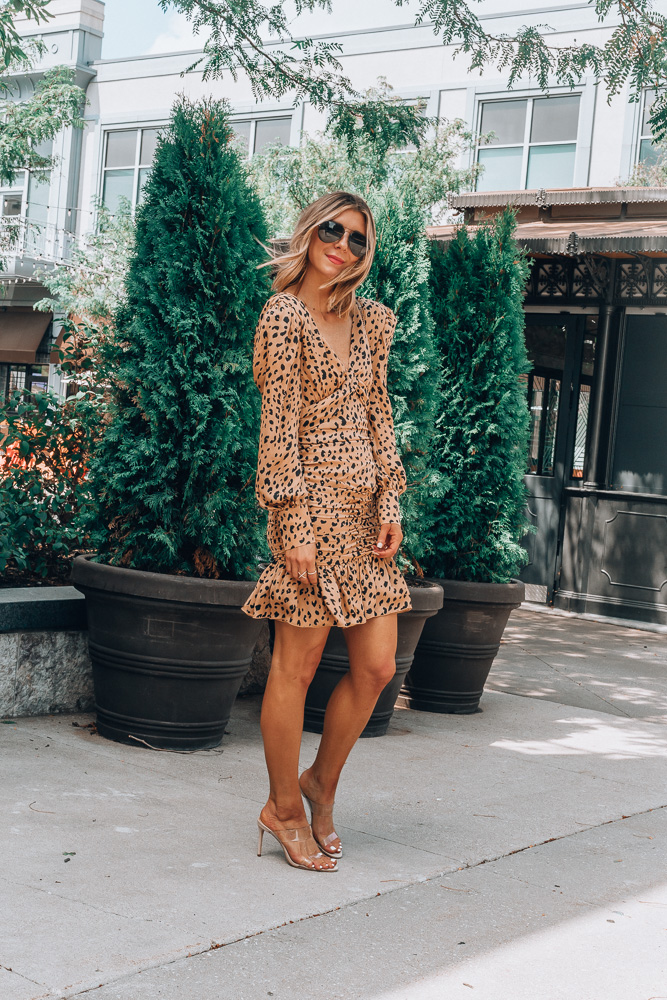 If your schedule looks anything like mine, you probably have a wedding, baby shower, family photos or another special occasion of some kind penciled in. And as much as I love buying something new for all of these fun events, sometimes I want to save a few dollars or just have the convenience of a few different options sent right to my door without having to buy all of them.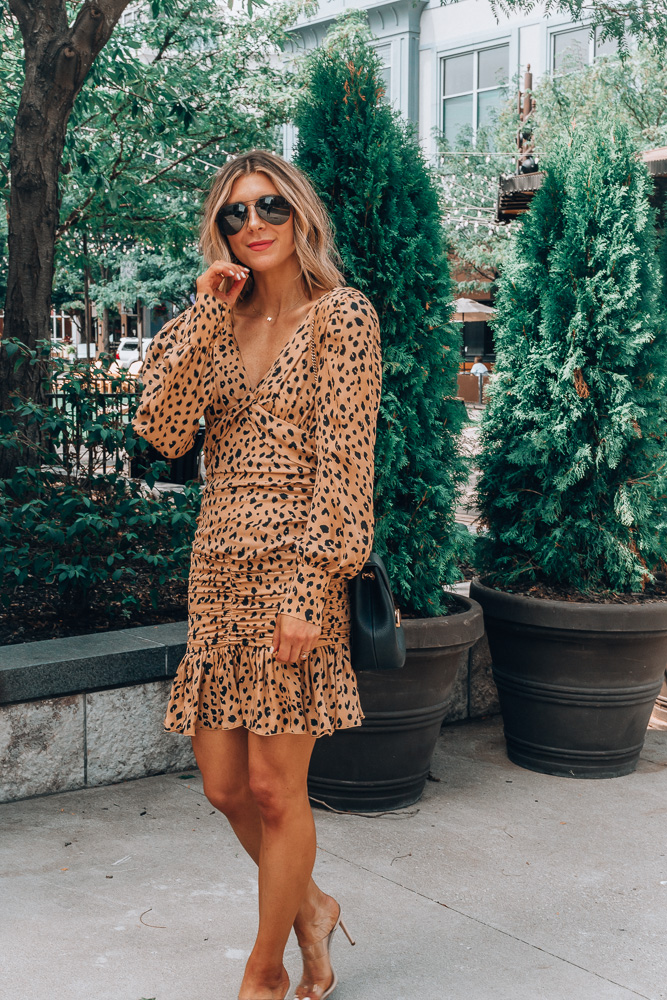 This is where Rent the Runway (RTR) comes in. I've been a big fan of RTR for a long time and wanted to show you guys how easy and affordable it makes putting together a look for a special event or everyday life!

RTR is mostly known for offering tons of great dresses that make the perfect outfit for weddings. So, if you're at that time in your life where you have a wedding every other weekend but don't want to buy tons of dresses, you have to check it out! Or maybe you only have a few weddings – or family photos or a bachelorette party – no event is too small because of their various rental options.
We have a vacation planned and I have a special event so I picked out this leopard dress. It's such a fun vibe for a cocktail attire event. It retails for almost $700, but with RTR you can wear it for as little as $69 using one of their monthly subscription plans (but don't worry, you don't have to subscribe if you don't want to!). I paired it with this bag, which is another great perk of renting from RTR – they have everything you need to put together a flawless outfit from head to toe!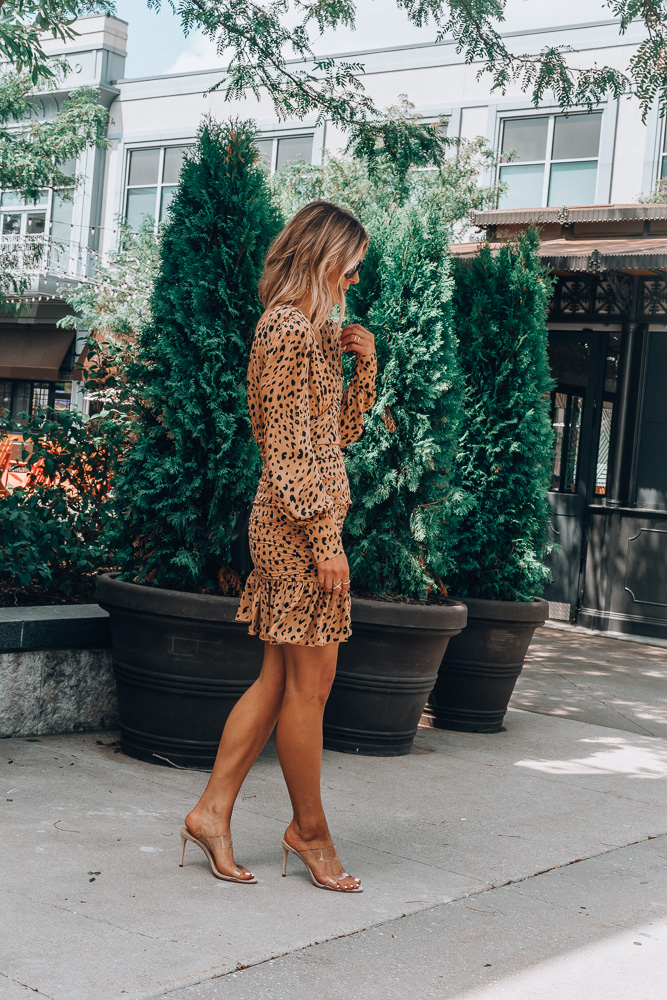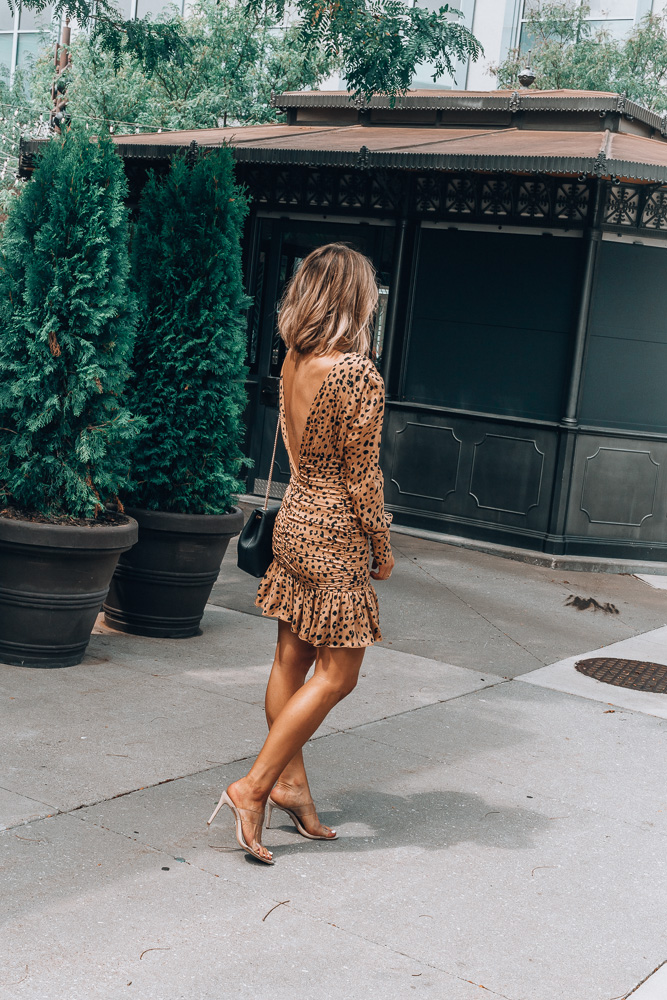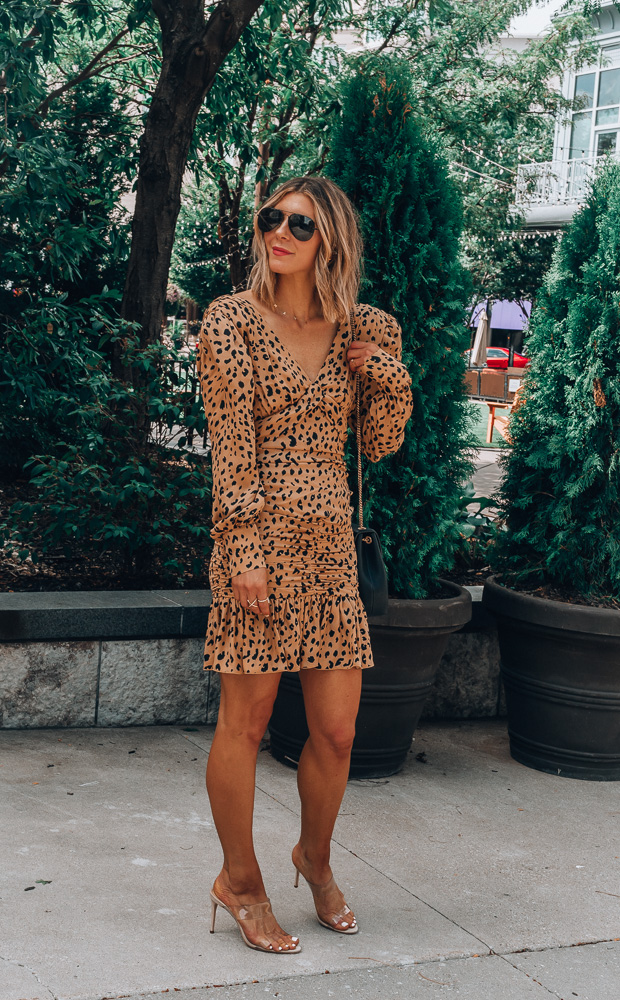 They have a huge variety of brands. Some of my favorites include Self-Portrait, Monique Lhuillier, Iro, C/meo Collective, Hemant & Nandita and The Jetset Diaries. All of these brands offer everything from pieces you can style for the office to flirty summer staples.
I love this dress for your next vacation getaway. Love the flirty ruffles!
This dress is great to wear when attending a wedding. The details are stunning – definitely a head turner.
I love this color and style of dress for a night out! And this dress as a bride to be for a rehearsal dinner or bridal shower!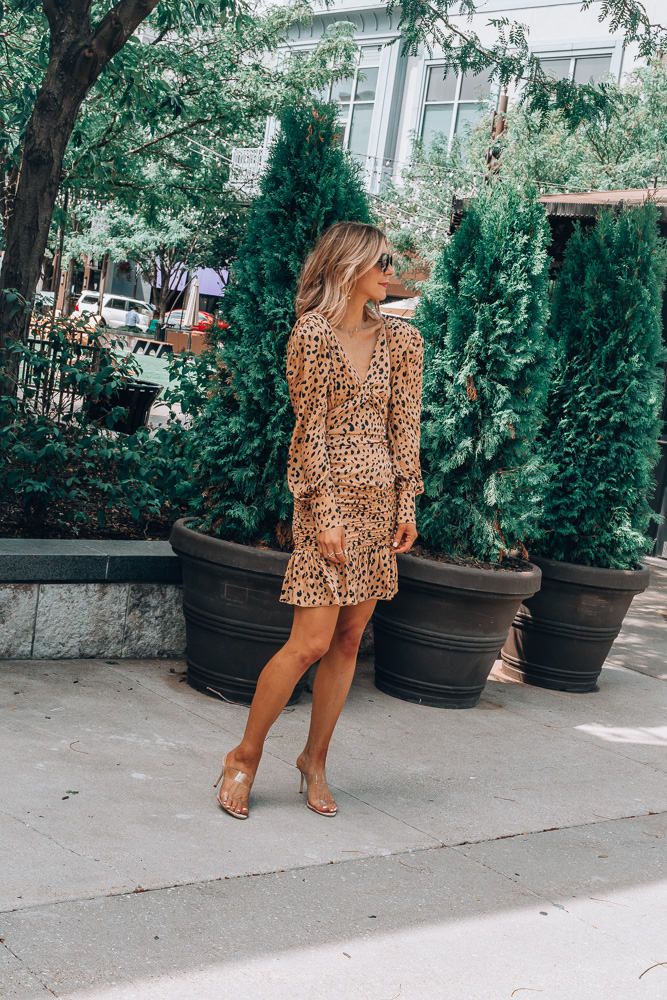 Bottom line, if you haven't tried RTR yet, what are you waiting for?! Even if you don't have a wedding or specific event coming up, give it a try! The unlimited subscription fits perfectly into all the moments of your life from travel to office wear to events! Plus, right now you can get $100 off your 60-day trial of Rent The Runway Unlimited with code RTRCELLAJANE.

Have you tried RTR yet? If you have, tell me about your favorite pieces! I'm always looking for new brands and outfits to rent! If you sign up, don't forget to use code RTRCELLAJANE for $100 off your 60-day trial! 

Becky xx

A big thanks to Rent The Runway for sponsoring this post!