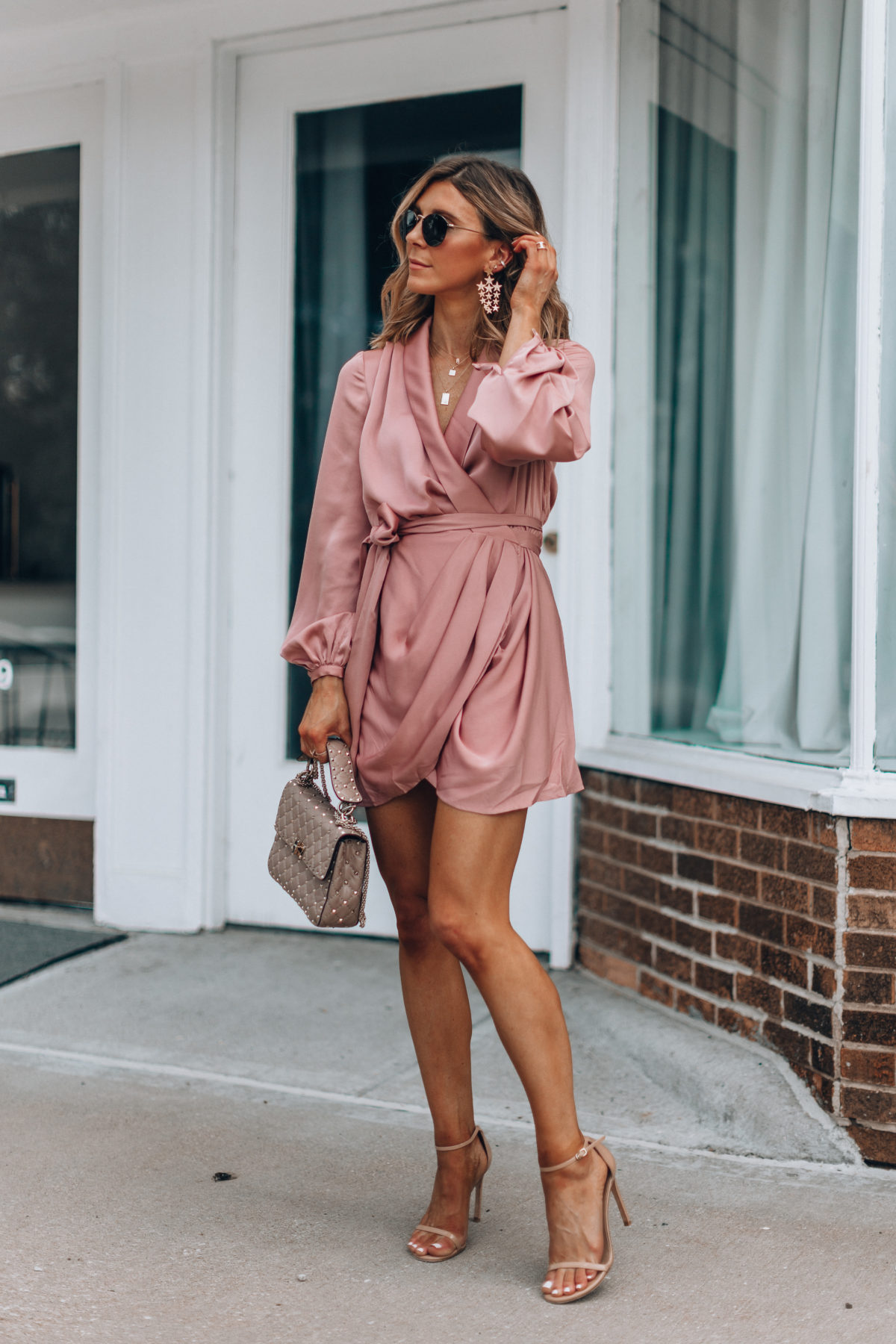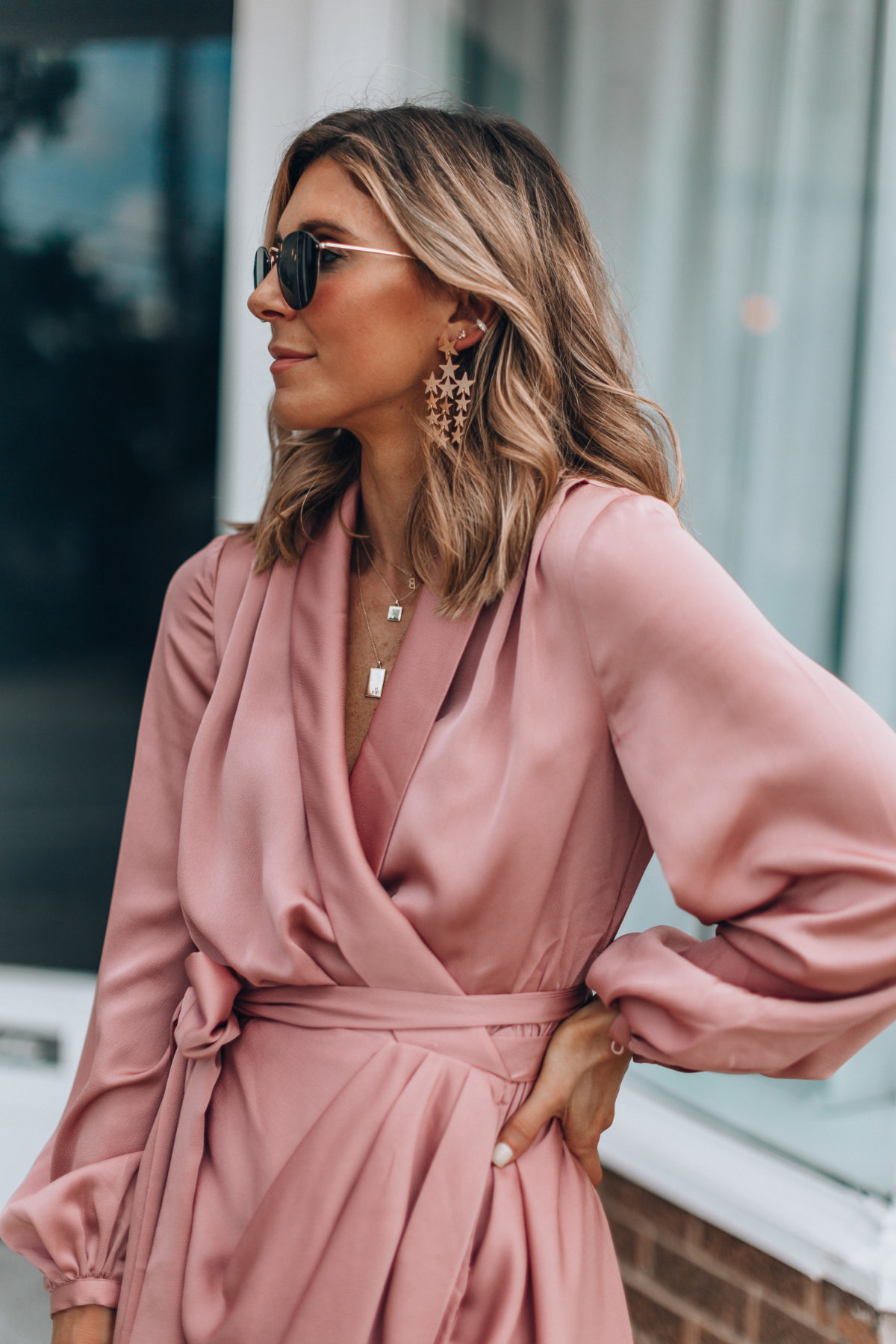 I've been trying to keep up with answering some of your instagram (DMs) and inbox questions about what to wear to certain events and what to wear to a fall wedding. A couple of you who emailed also mentioned you have bridal showers to attend and weddings coming up on the calendar. Wedding, shower, holiday parties, it's always a good idea to have a seasonally appropriate dress in your wardrobe in case a special occasion arise.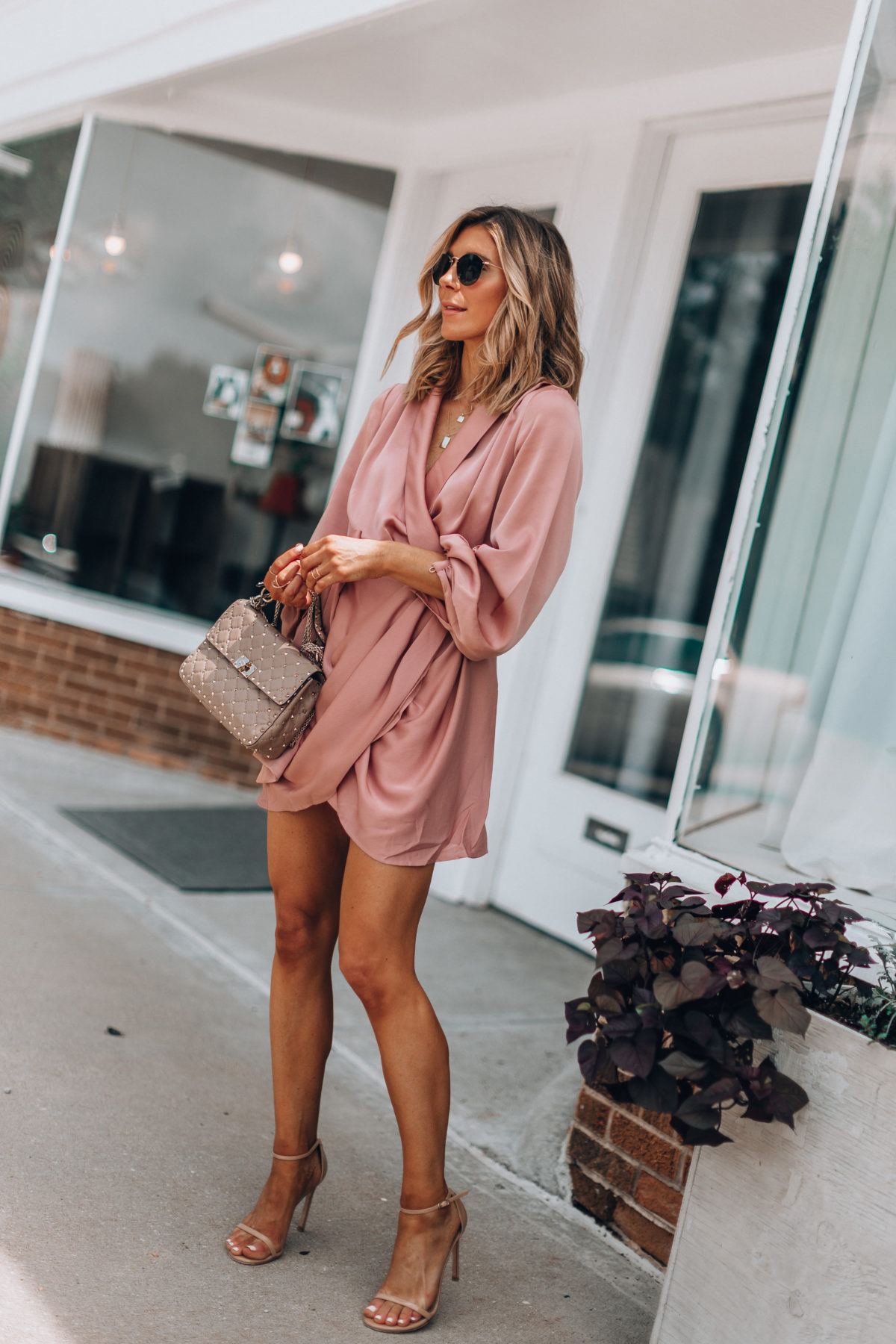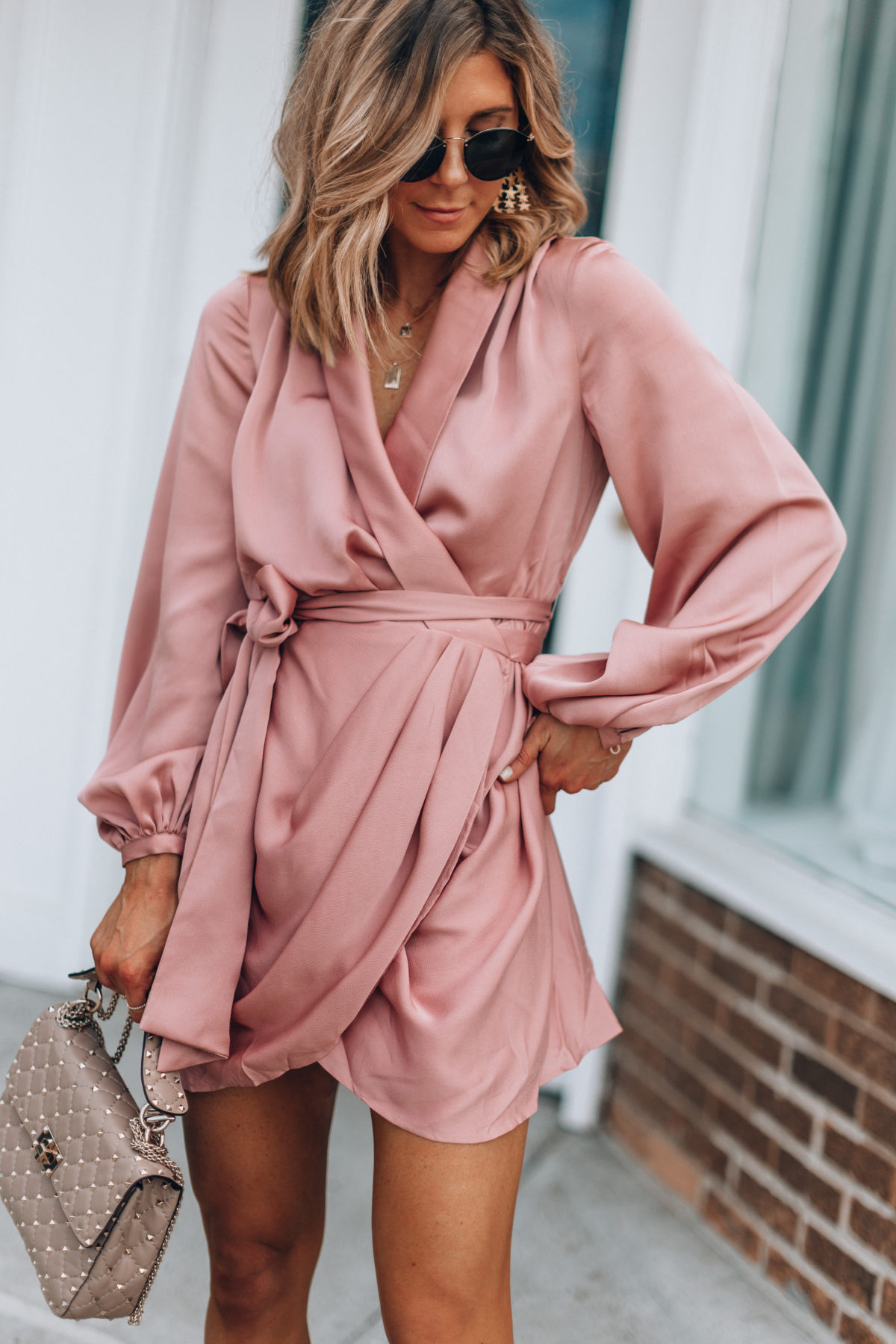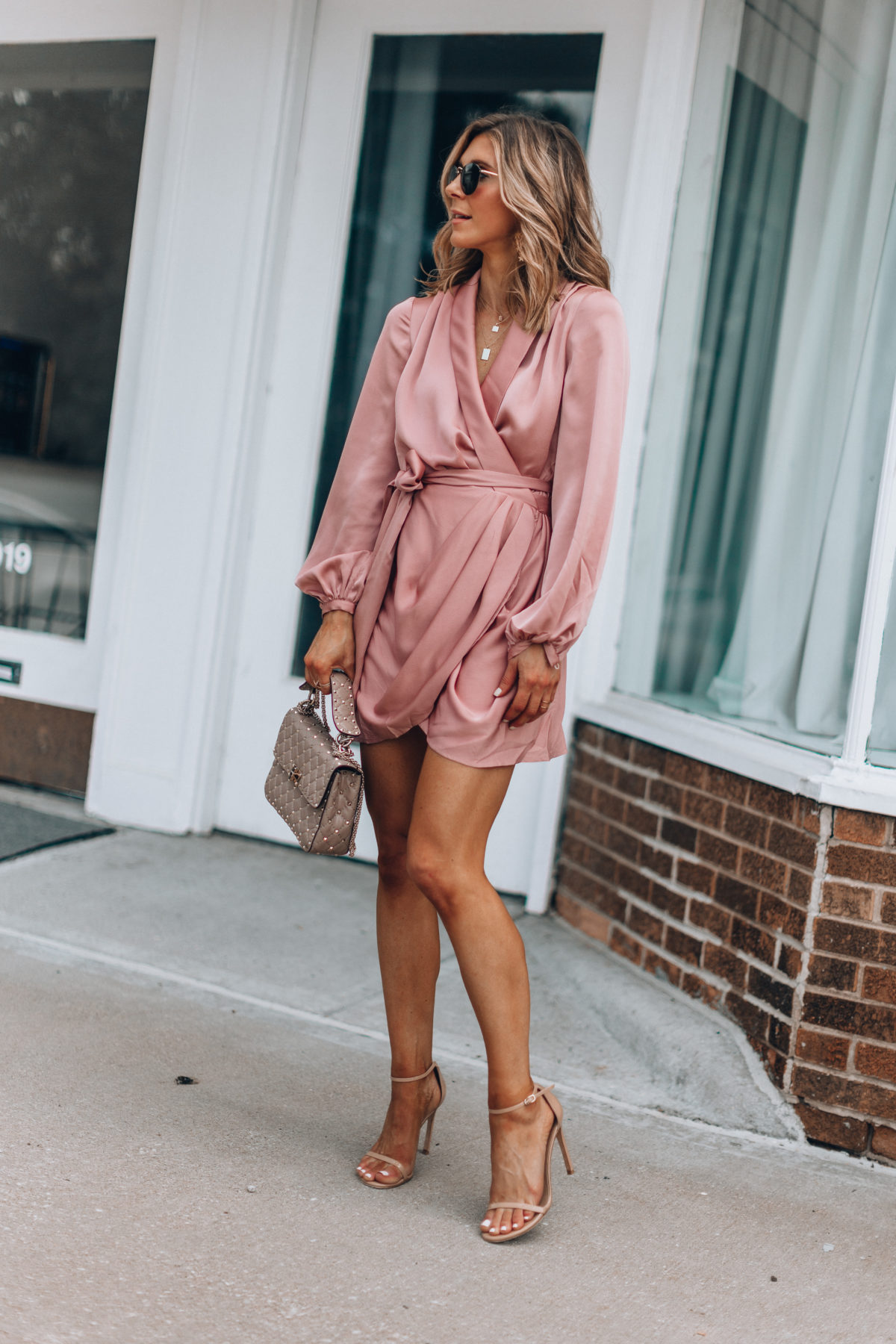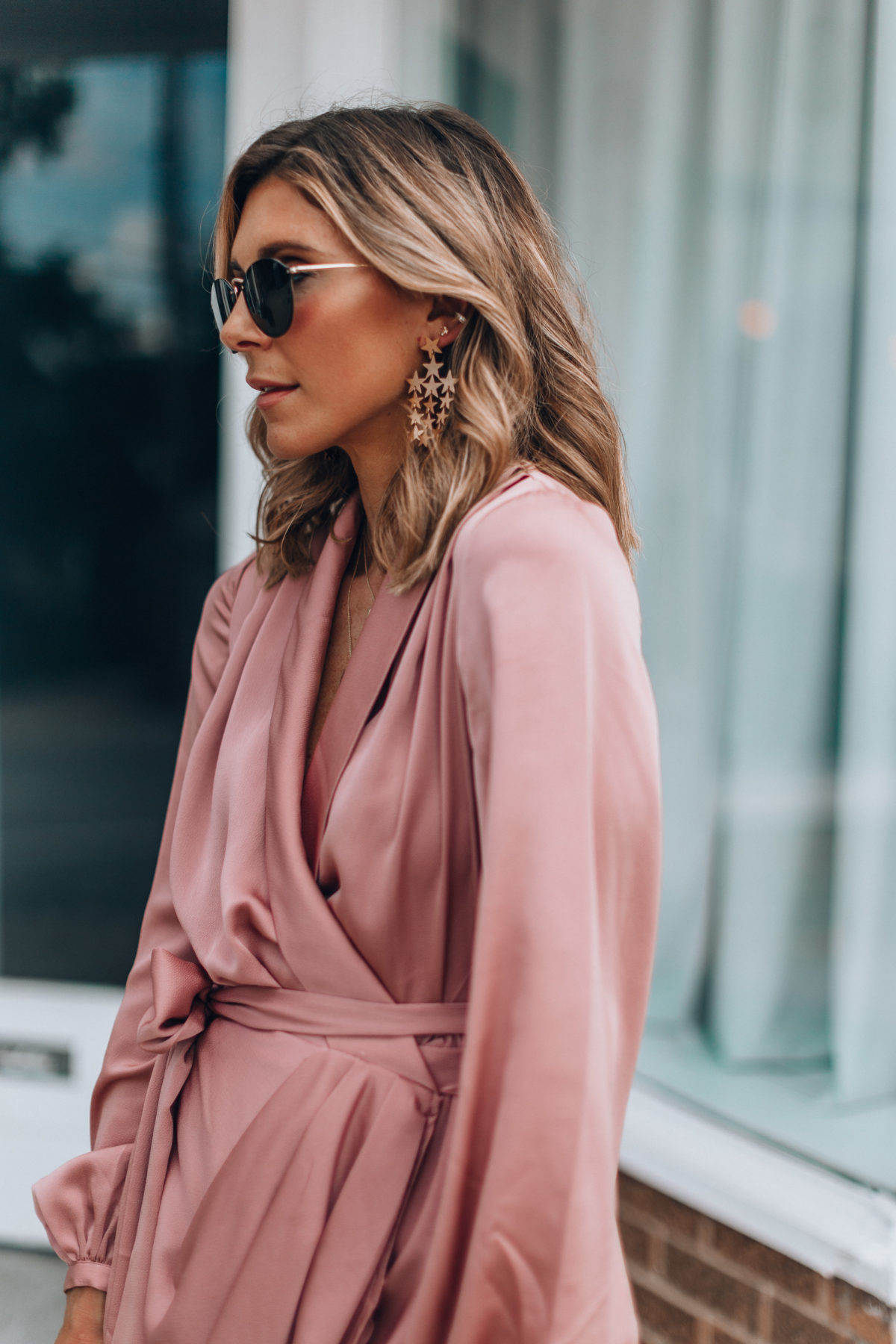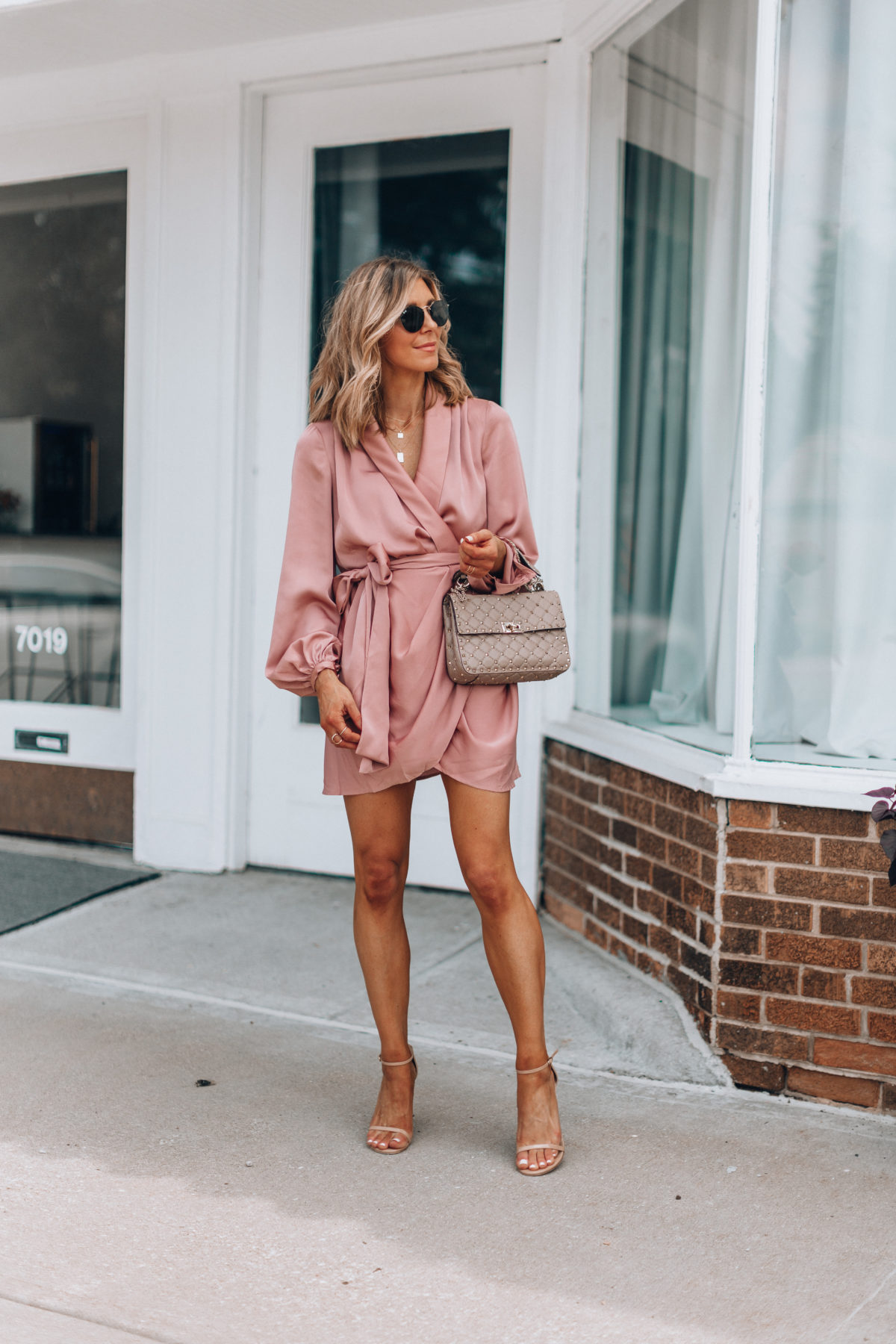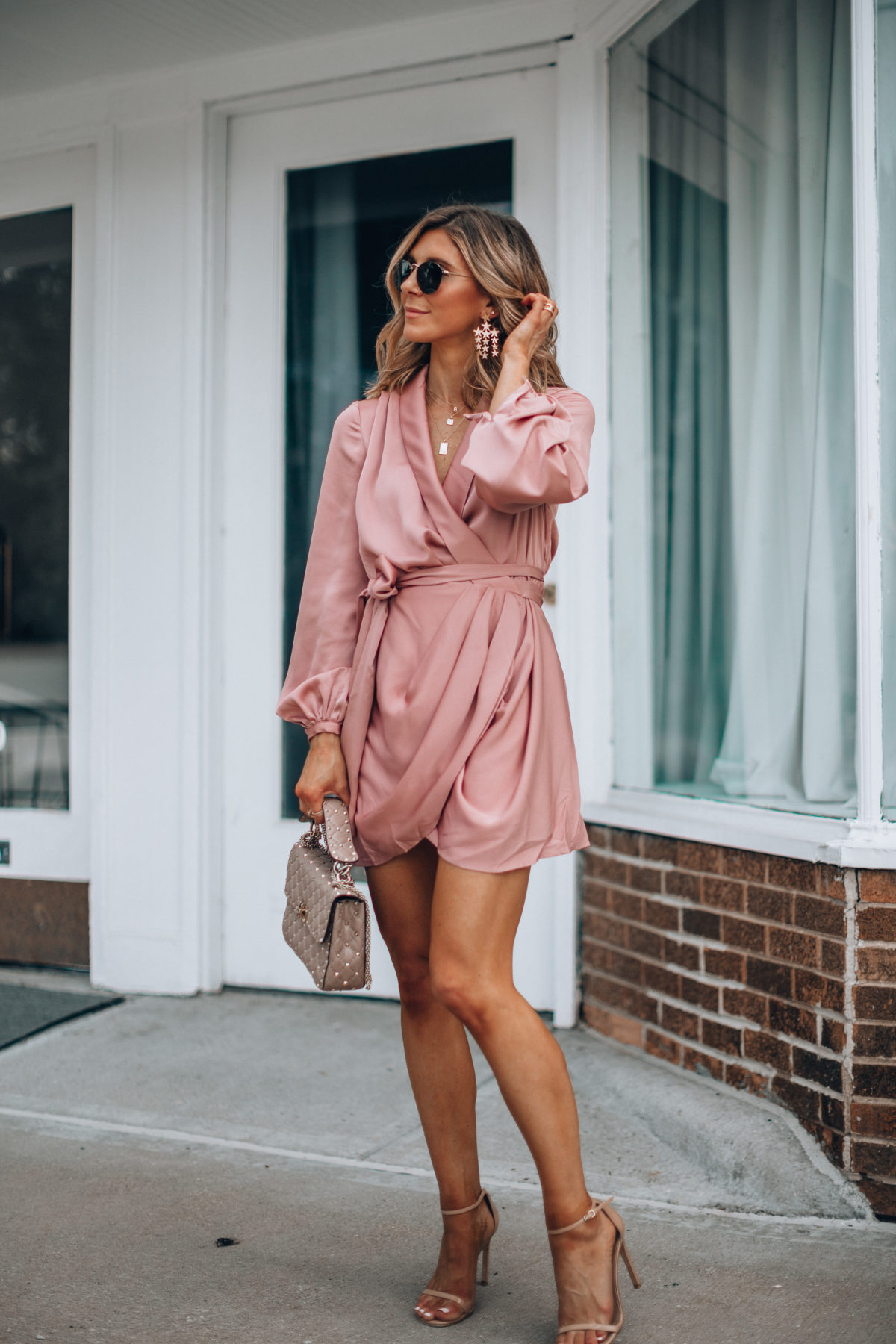 Wrap Dress (fits: TTS, wearing size small) // Heels // Star Drop Earrings // Valentino Bag
There are so many good dresses for fall and the jewel tones are stunning. I love a wrap fit since they are so flattering. This one is definitely a favorite. It's the most stunning shade of rose (so on trend this fall) and the silhouette is incredibly flattering.
I hope this helps answer some of your questions! As always, don't hesitate to reach out with more style questions I will do my best to try and get back you!
Becky xx
M O R E  C O C K T A I L D R E S S E S

A C C E S S O R I E S