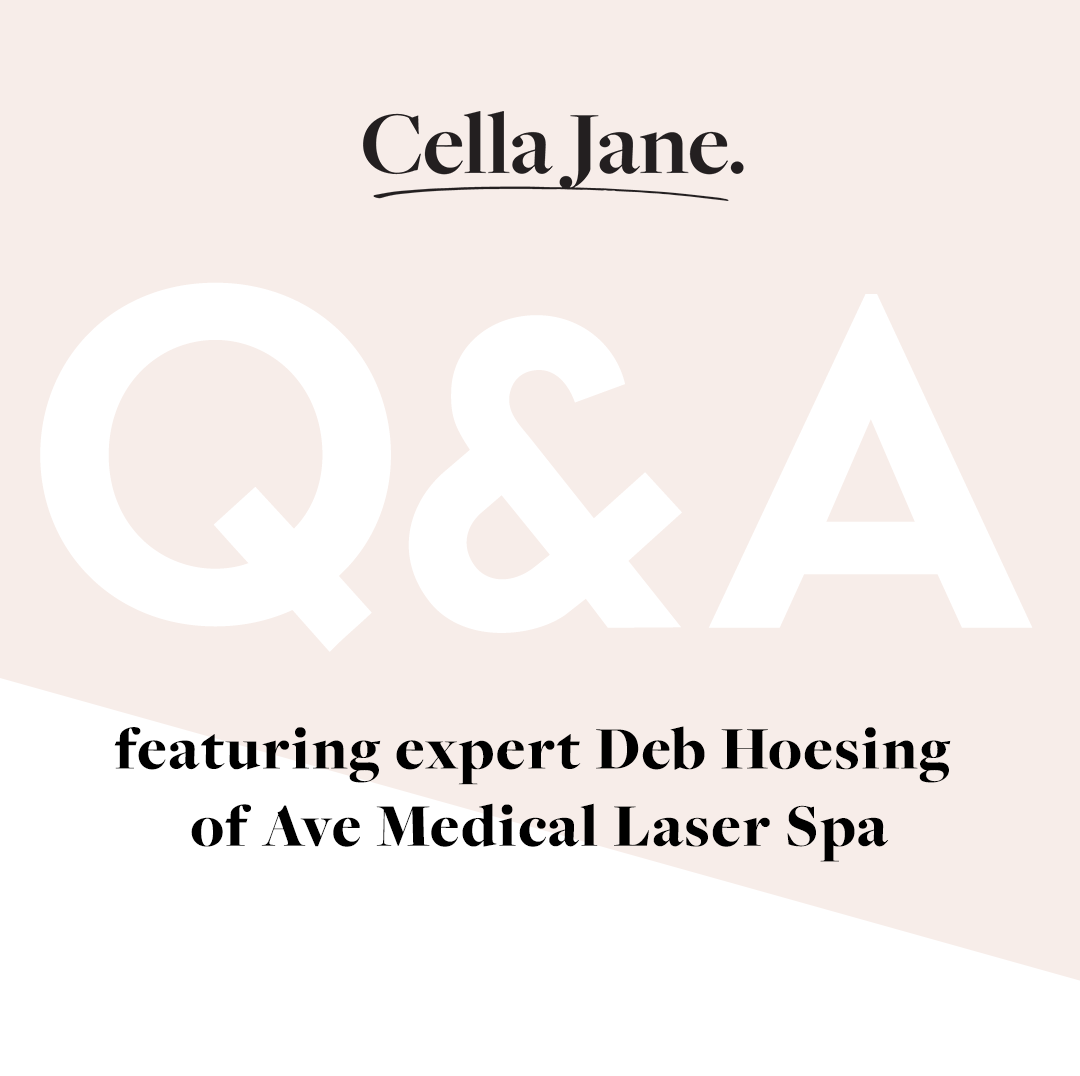 This weekend my mom was in town and we did a little Q & A on Instagram. You all seemed to really enjoy hearing her expert advice on all things skin care so I compiled all the questions and answers and even added a few more. Plus, we included all of her favorite products!
My mom was an OBGYN nurse for 30 years and has always had a love for skin care. When her and my dad moved from Yankton to Dakota Dunes in SD, she wanted to pursue her passion and work in skincare. That's when her dream of opening Ave Med Spa came to life. She started doing her research and knew it was very important to partner with a certified doctor. She found Dr. Hicks and together they created Avé Med Spa 12 years ago! As a RN she performs laser treatments, injections, skin consults, and assists in cosmetic surgeries.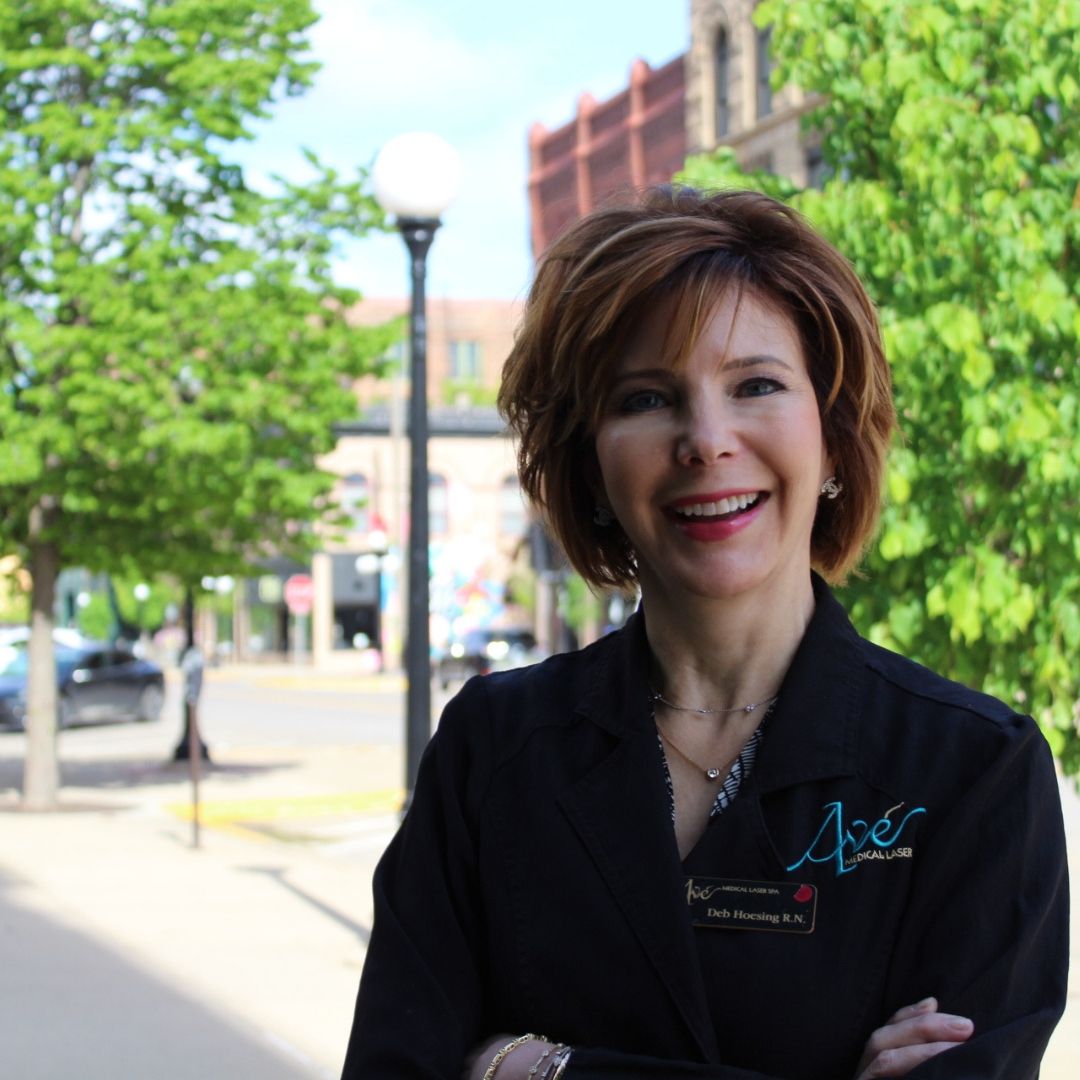 Q: If I start Botox and then decide to stop, will my skin be saggier than before?
A: Absolutely not. It is a preventative and will not get worst.
Q: What is the best thing to do for dryness?
A: Make sure you are not striping your skin from oils and use a hyloronic Acid product. I recommend this product.
Q: Lots of breast feeding questions about what is safe to you.
A: You should always consult your OB. That is the safest way.
Q: Can anything be done for mild rosacea?
A: It can be treated with a laser called BBL.
Q: Best product to lighten sun spots on face?
A: A hydroquinone and I love this one by Obagi here.
Q: Any thoughts or opinions on Cool Sculpting?
A: It is great if you are the right candidate. I would recommend have a consultation before hand.
Q: Recommendations for really dark circles?
A: A good eye cream called Teamine and a good concealer. My favorite here and Becky's two favorites here and here.
Q: What is the best way to get rid of melasma?
A: It is tricky. I would recommend a hydroquinone and STAY out of the sun. Even though you keep your face out of the sun or wear SPF. Any other part of your body that gets exposed by the sun still stimulates the melasma site cells.
Q: What age does she recommend starting? And does she have a preference to Dysport or Botox.
A: I have no preference. I think both Dysport or Botox both work great. I say start when those fine line or wrinkles start to bother you. It is also a nice preventative to keep those wrinkles away in the future.
Q: Thoughts on under eye filler and which product is best?
A: I like Restalyne lift the best. I would go to a provider and see how deep your under eye troughs are.
Q: What would you suggest for uneven/texture skin?
A: I really like the Halo Laser.
Q: Advice for stretch marks post baby?
A: Really the only thing out there is a pro- fractional laser.
Q: Favorite skincare line?
Skincare lines are made for certain skin types. Each product line is different and it really depends on your skin type. I have been using the Obagi line for 15 years.
Q: I have enlarged pores…what laser should I use to shrink them? or products to use?
A: Sciton Halo Laser
Q: What is your favorite retinal product?
I like the Obagi Tretinoin Cream but it is really important to know what your skin can tolerate.
Q: At what point should I get my Botox redone?
A: Usually 4 months or when you start to notice your movement coming back strong.
Q: How often can you use hydroquinone? Do you use it continuously? I was told to rotate off every 5 months
A: I have been told by the Obagi rep you can stay on it. I have been on it straight for 15 years.
Q: Is there anything I should do differently in my nightly skin care routine vs my daily skin care routine?
A: A good night time moisturizer combined with a retinol. Vitamin c is am only.
Q: What is the best procedure for skin tags on face and body?
A: A doctor can remove skin tags
Q: Anything that actually works on stress/period acne??
A: Stress or period acne can be spot treated with a benzoyl peroxide
Q: In what order should one apply their products?
A: Toner, Serum, Retinol, Moisturizer, Eye Cream
A FEW THINGS SHE ALWAYS SAYS //
"We have our teeth for ever and you invest in them- you spend money and time on them and that should be the same for our skin."
"Don't buy over the counter products and expect medical grade results."
HER FAVORITE PRODUCTS //
It is fun sharing all the things my mom has taught us girls over the years! I love how passionate she is about her field and happy to be able to share that with you. You can find more information here about her med spa. If you aren't local you can always call the office and do an over the phone consultation where you are able to ask them more questions about products and procedures.
Xx Becky