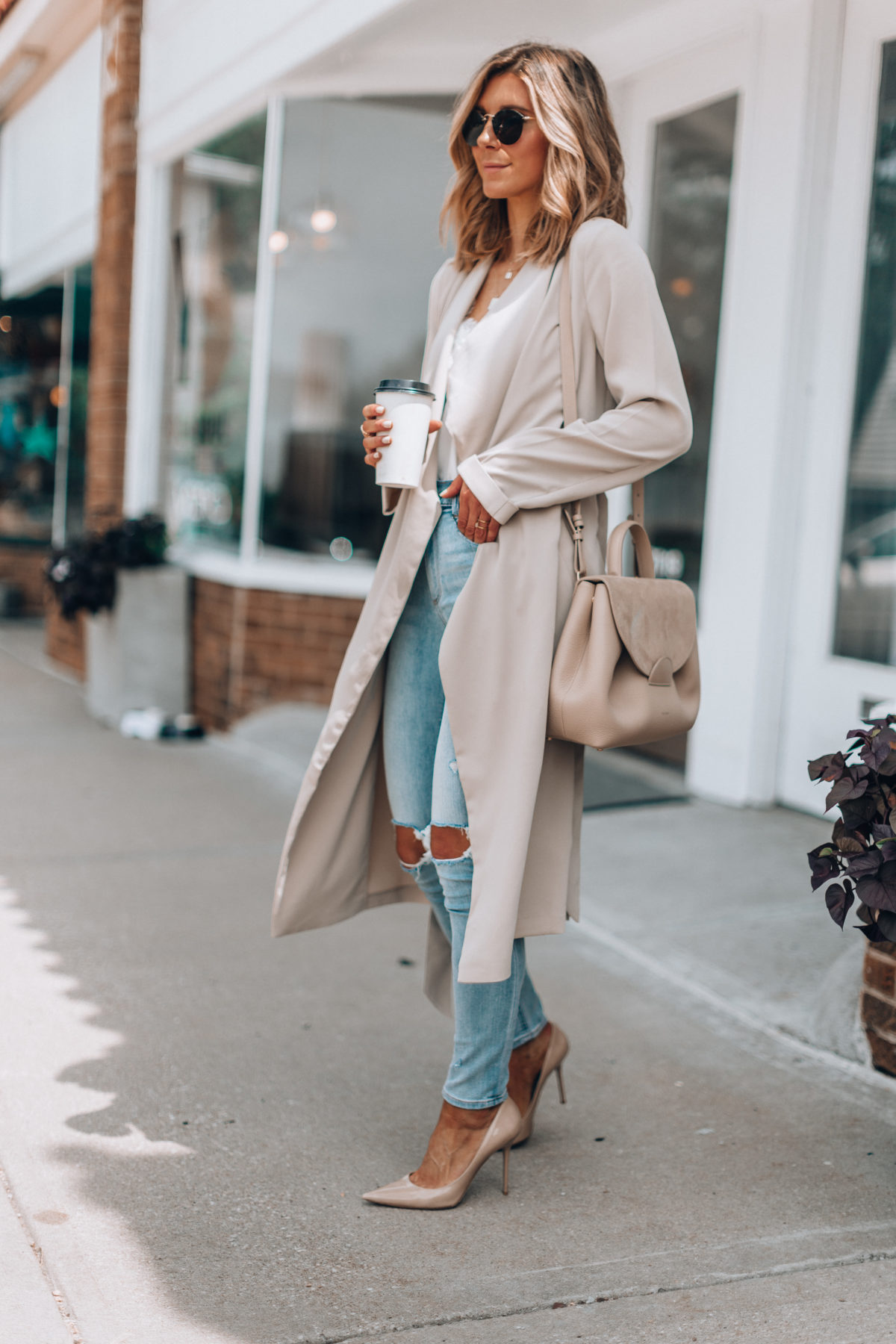 I can't believe we're here already, but my fall shopping and planning has officially started. I still have a lot of summer stuff to share, but for those of you gearing up for fall, this post is for you!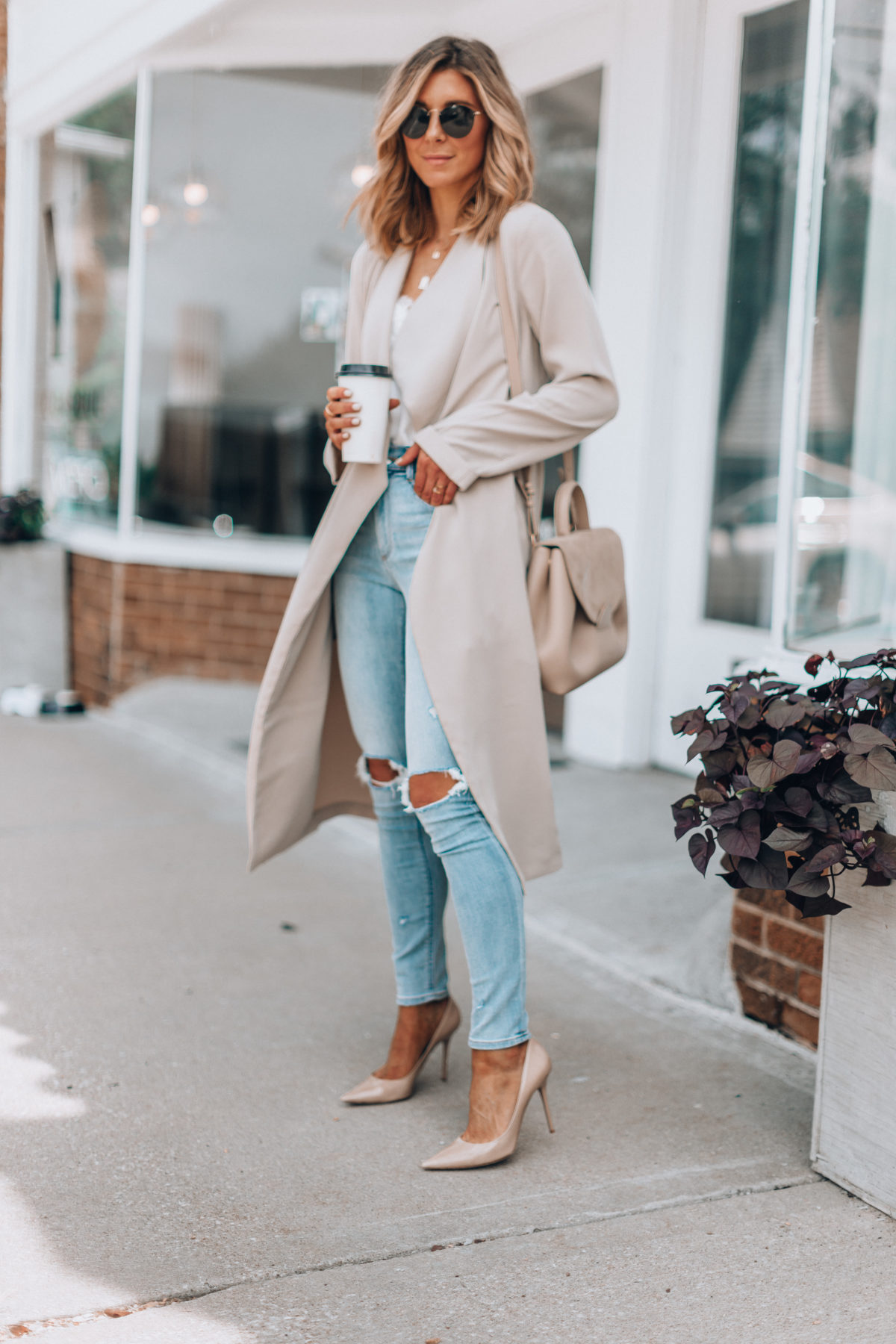 If you're a fan of light denim like I am, you're probably wondering how to make them work come fall – or if they're an option. My answer would definitely be yes! Just keep these things in mind: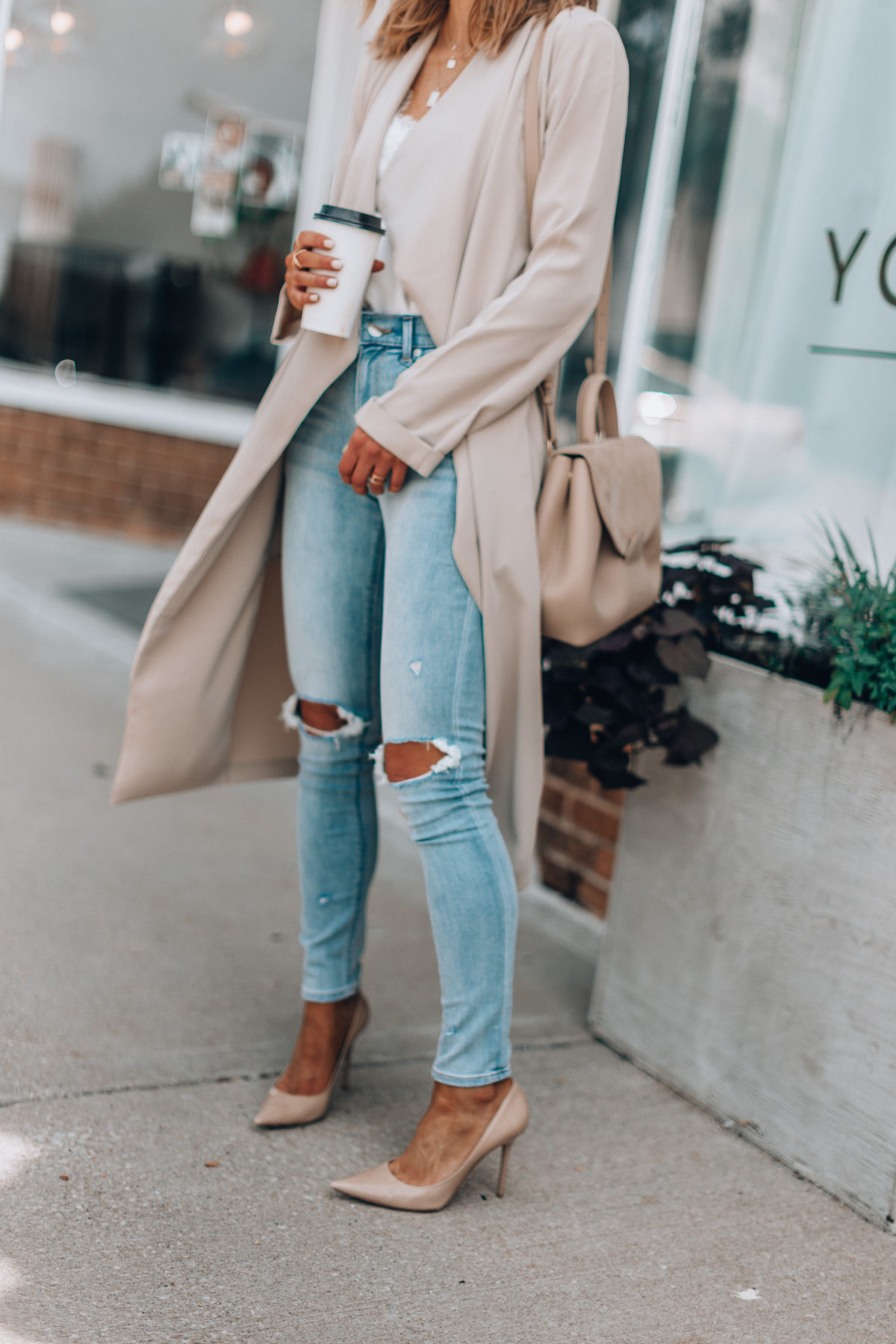 1. Find a pair that works with multiple types of shoes
The pair I'm wearing here is from Express and you've definitely seen them on me before. They're light wash, but the fact that they can go from summer in sandals to fall in pumps or boots is key for versatility. These are tapered at the ankle which makes them feel more streamlined even though I get the relaxed feel with the ripped knees. They're light, but look great with more fall-specific pieces and shoes.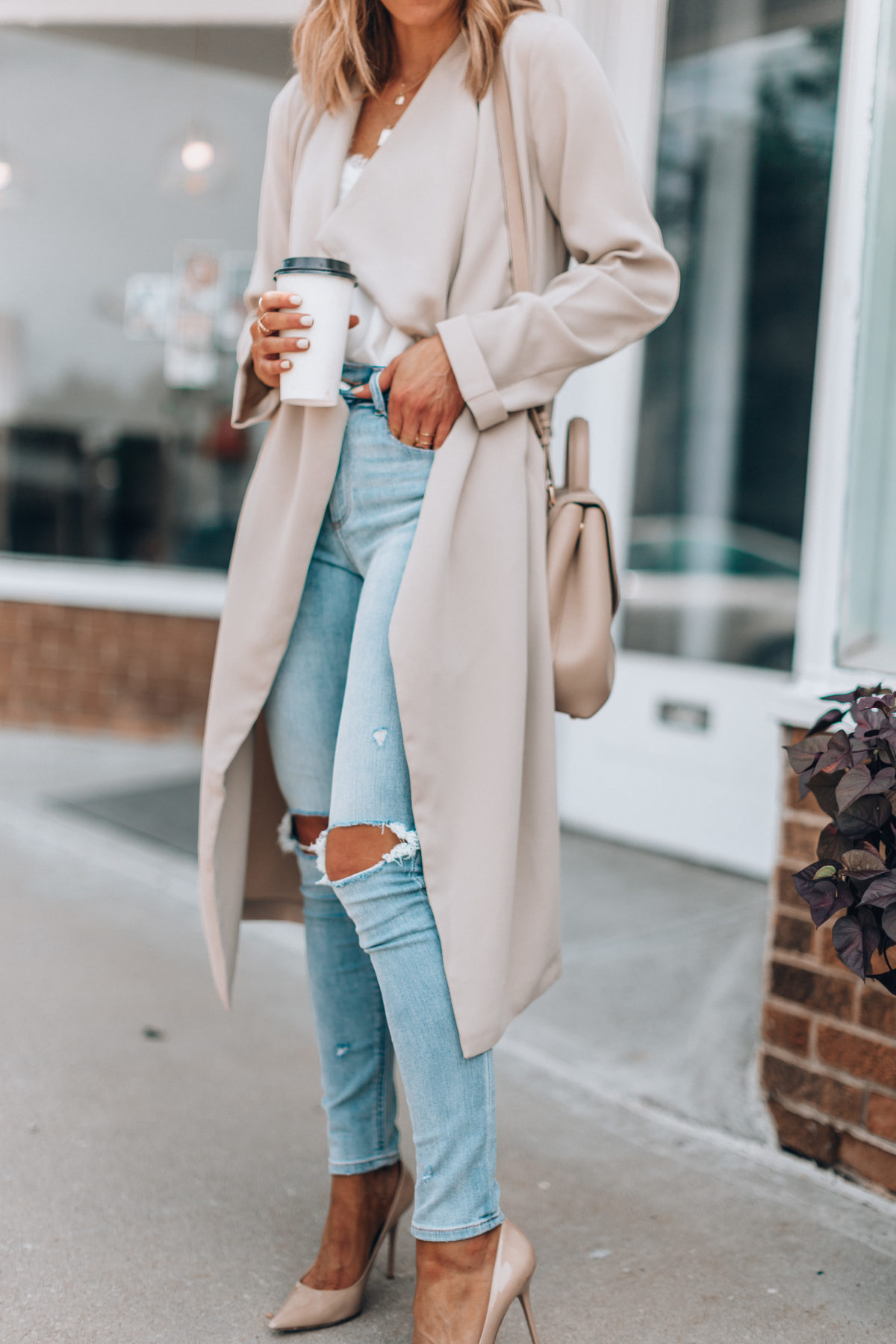 I love that Express offers a lot of classic yet stylish options like this pair because they really do work well from outfit to outfit or season to season. Plus, you just can't beat the comfort and price.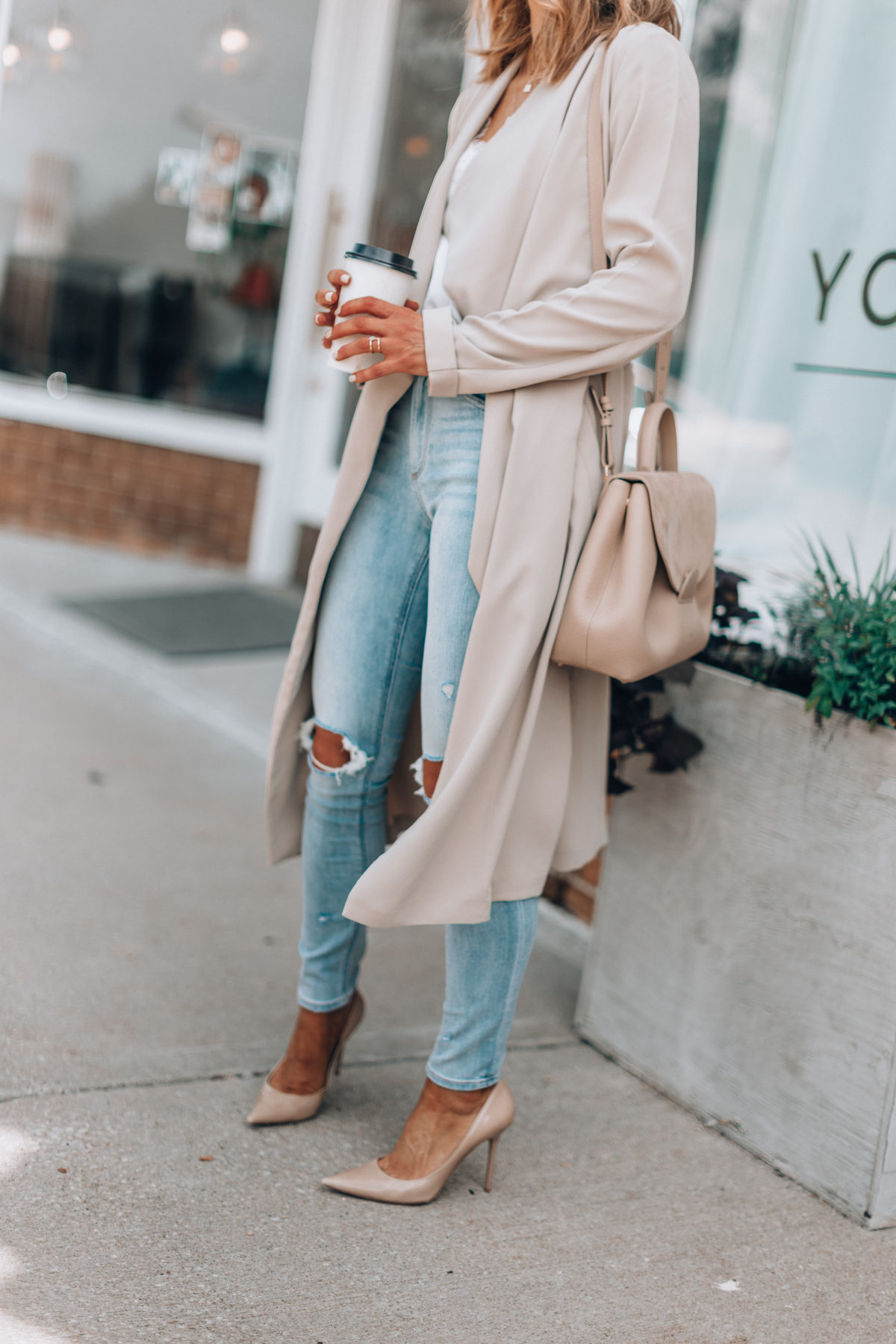 2. Go monochrome light
One of my favorite tips for transitioning from summer to fall is light shades in general – just in fall pieces. So a khaki trench or an ivory cami like I'm wearing here, and of course, light denim jeans. This way, you're beginning to introduce pieces that match the weather but your outfit still feels right for early fall. I also like wearing taupe, blush and gray to accomplish this tip.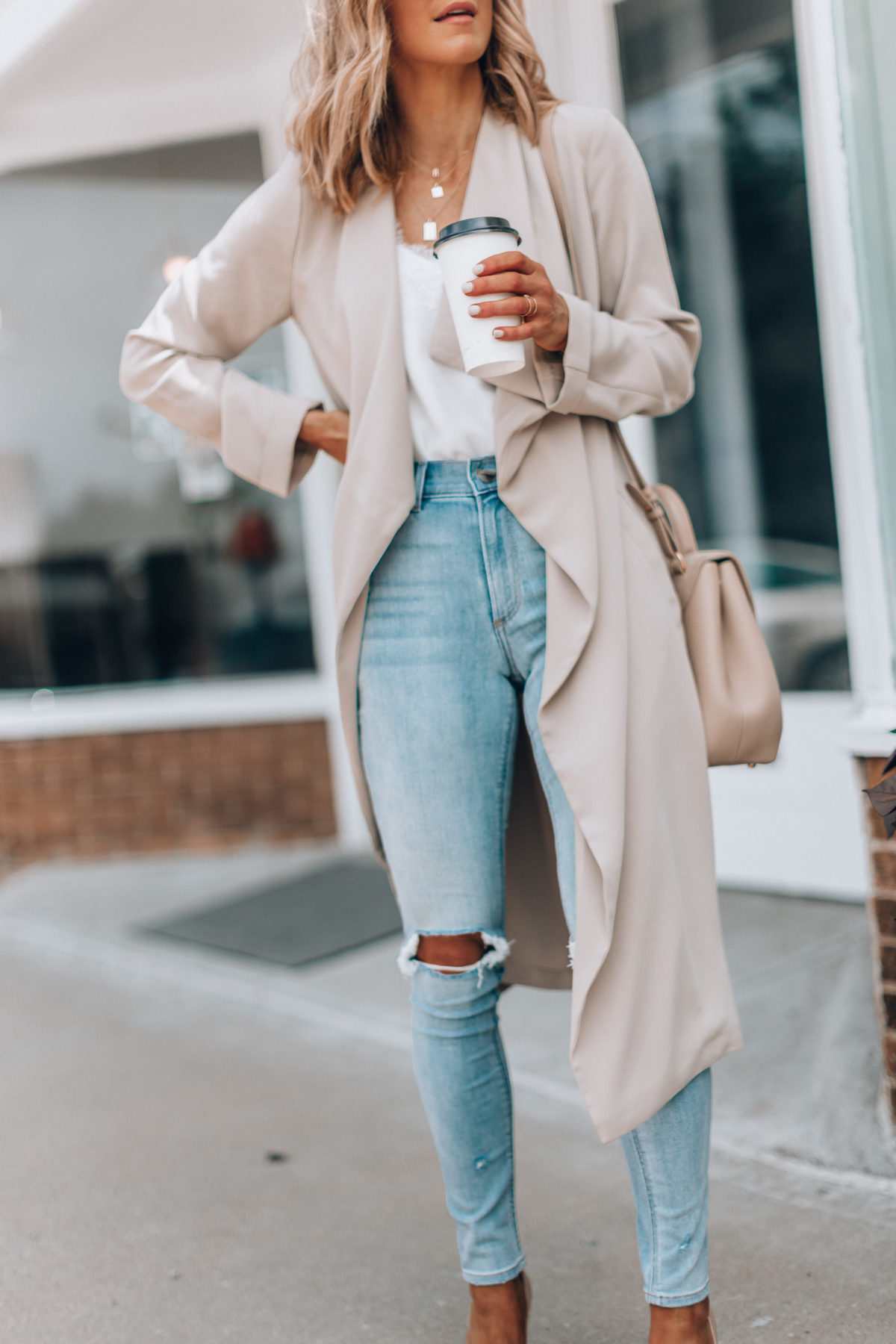 3. Choose classic options
In general, light wash denim feels more relaxed – which is why so many of us love it for summer. When styling them in fall, consider classic pieces like a trench coat, a chunky turtleneck sweater, simple pumps, or a blazer. This will balance out the relaxed feel of the jeans that usually represents summertime.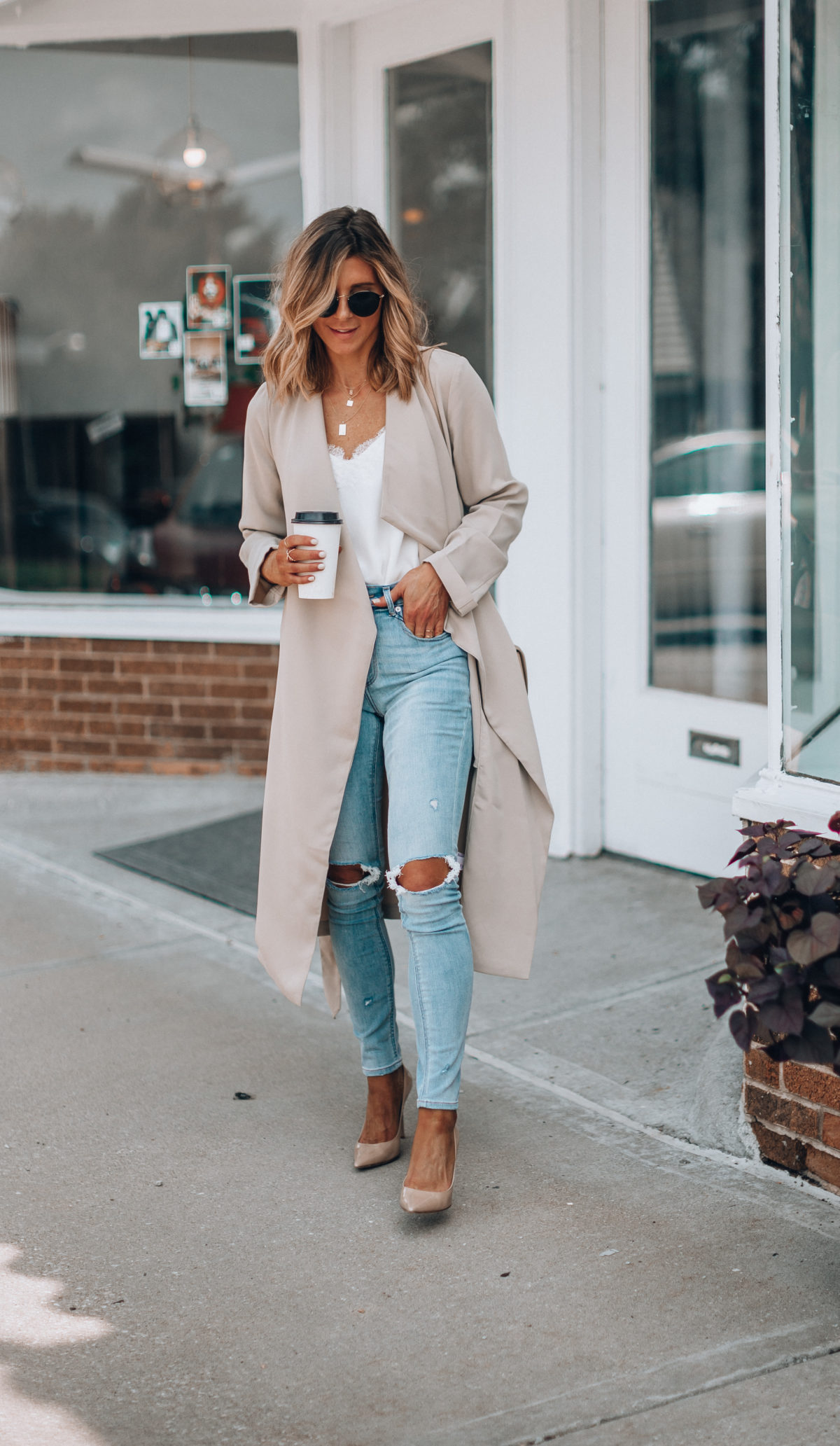 Let me know if you have any other questions about light-wash denim for fall! For this entire look and other denim options that I'm eyeing lately, visit Express and use ring code (9013) $25 off purchases of $100 or more instore and online!
Outfit details:
Express Skinny Jeans TTS // Express Trench // Express Cami // Pumps
Becky xx

A big thanks to Express for sponsoring this post!