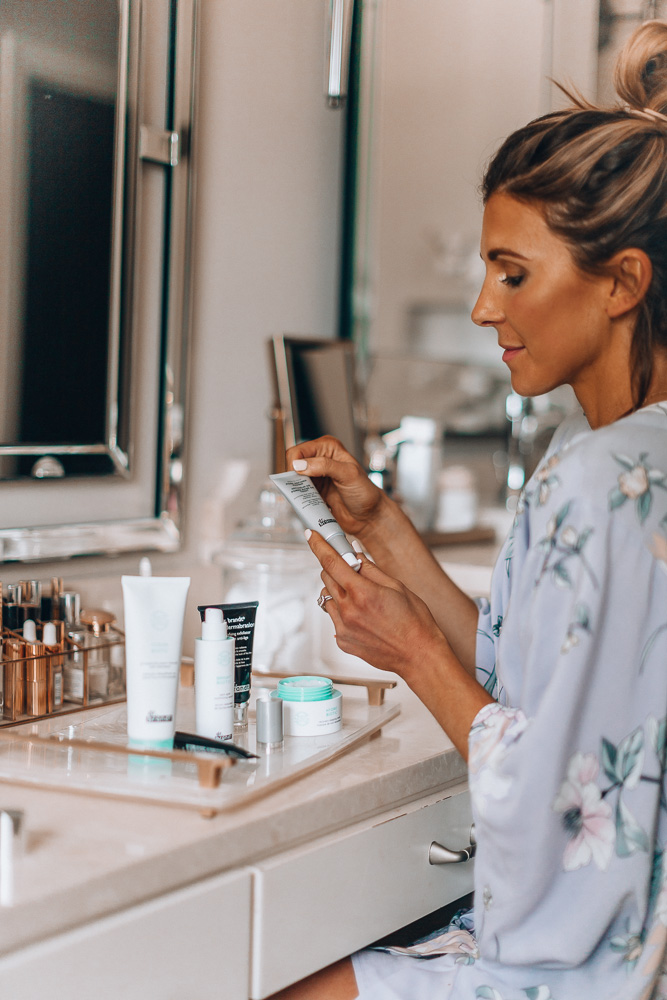 Dr. Brandt is one of those skincare brands I've been using for years and have always loved. Their products are effective and I definitely have my tried and true favorites. This is why when they launched their new plant-based clean Biotic collection of products, I knew I had to get my hands on it!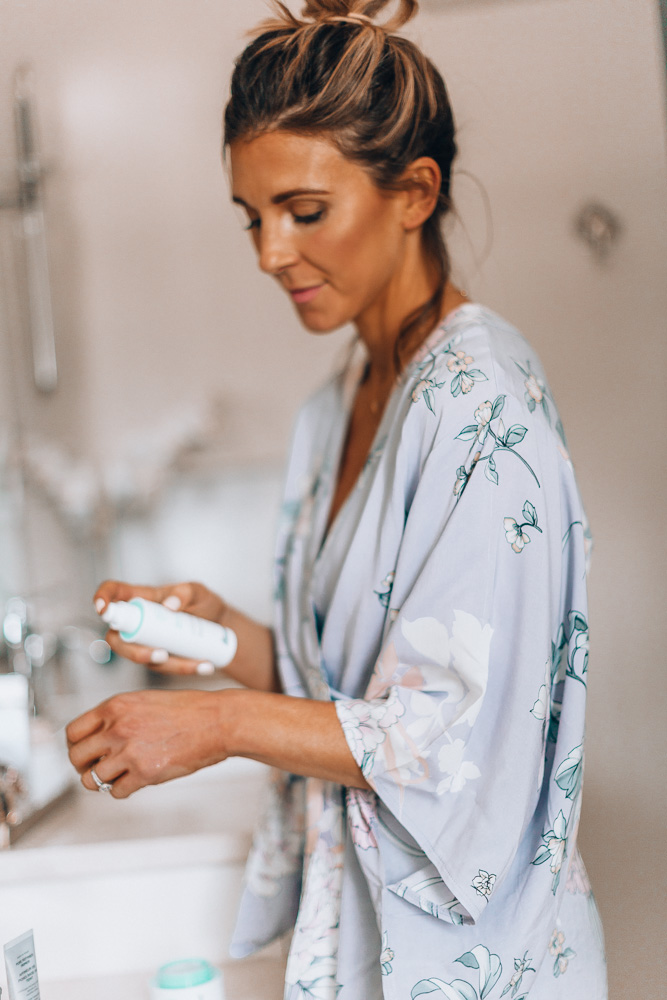 They launched the line with a sleeping mask, brightening serum and a cleanser, all of which are free of formaldehyde, parabens, phthalates, fragrances, mineral oil and sulfates! Plus they are ophthalmologist and dermatologist tested, hypoallergenic and safe! The purpose of these new products is to offer a clean, healthy way to balance the skin's microbiome and give it a healthy pH level, which can lead to optimal skin health. Sounds pretty amazing, right? If you're a skincare junkie like me, I know you're going to love them! Here are the deets!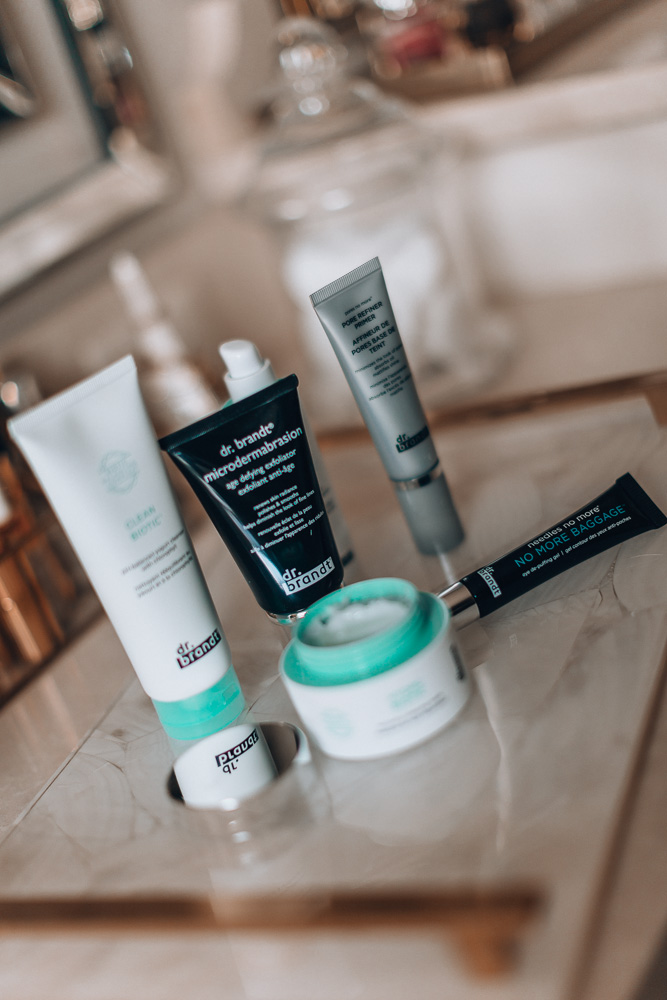 Dr. Brandt Clean Biotic Skincare Line
Hydro Biotic // Hydro Biotic is the new line's sleeping mask. You simply apply it at night and let is work its magic. It's meant to not only deeply hydrate your skin, but narrow in on redness and any irritation your skin might be experiencing. If these are things you struggle with, I highly recommend making this part of your nightly routine.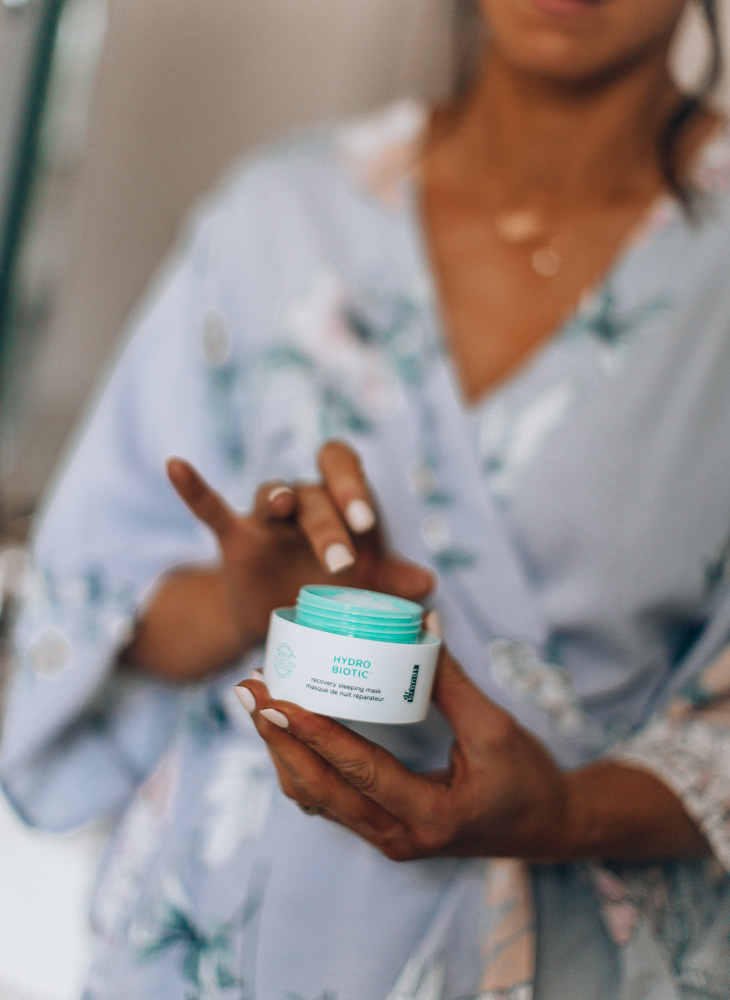 Bright Biotic // Brightening serums have become one of my must-haves in my daily skincare routine, which is why I'm loving Bright Biotic. Why am I so obsessed? This product has completely helped to reduce my dark spots and even out my skin tone. It's seriously amazing! If you're looking for a brightening product made from clean ingredients, this is definitely for you!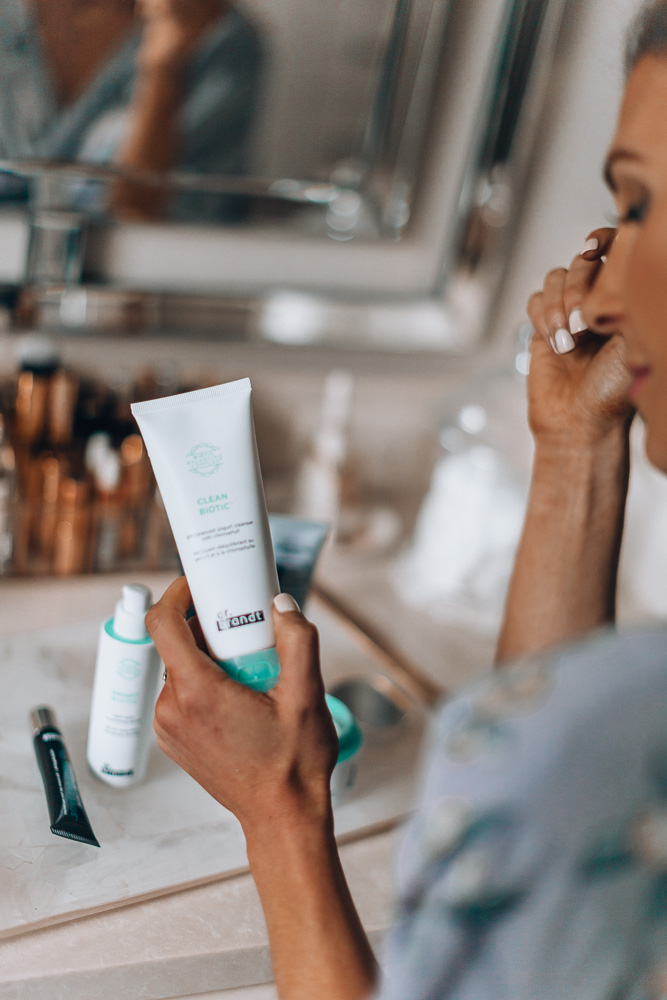 Clean Biotic // Last, but certainly not least of the new line is the Clean Biotic cleanser. There are so many cleansers out there, it can hard to find one that really works with your skin. If you struggle with sensitivity and have found other cleansers to be too harsh, you'll love Clean Biotic. You will feel the difference with this one, trust me! Its plant-based formula truly scrubs away everything that finds its way onto your face throughout the day like pollution, dirt and your makeup.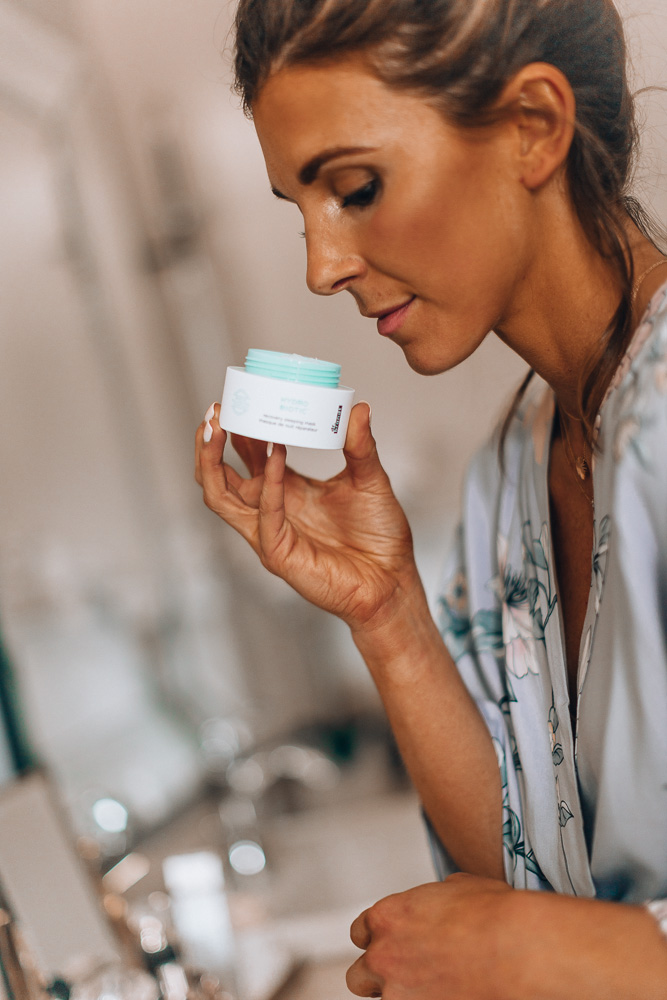 Other Dr. Brandt Favorites
I told you guys I have some tried and true Dr. Brandt products, so I want to share those with you too! I've been using these for years and completely swear by them. If you're not sure, just read the reviews – these products are truly amazing!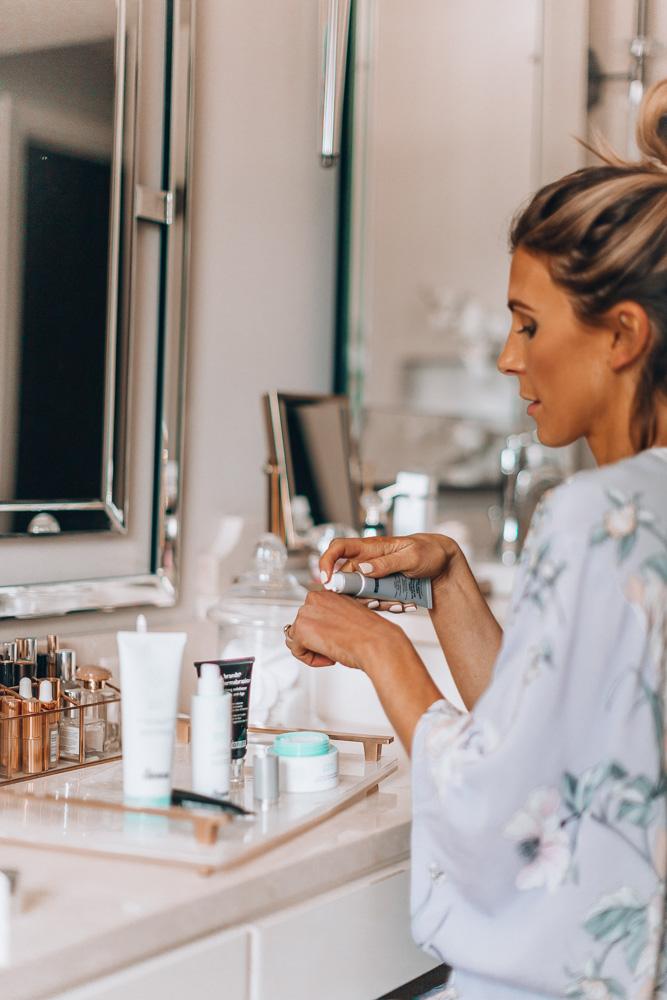 No More Baggage // The No More Baggage under eye gel is a total must if you are a tired mom and need more sleep! It wakes up your under eye and helps with dark circles. You'll look like you got a full eight hours when you really got three.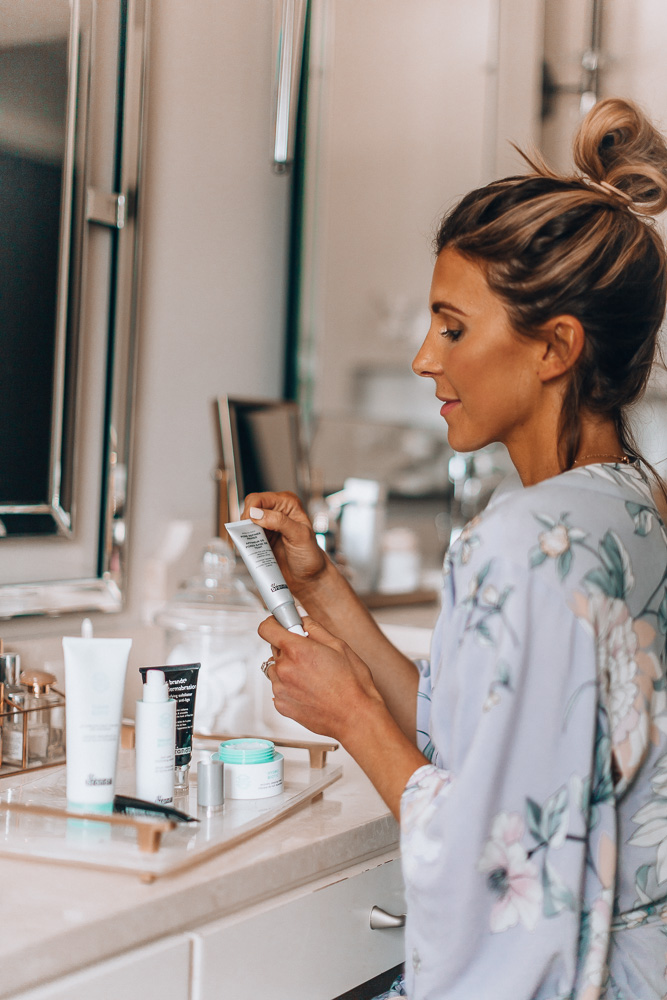 Pore Refiner Primer // I love using this primer under my makeup. It's slightly tinted and blurs my pores. It is a must on my photoshoot days! Hands down my favorite primer!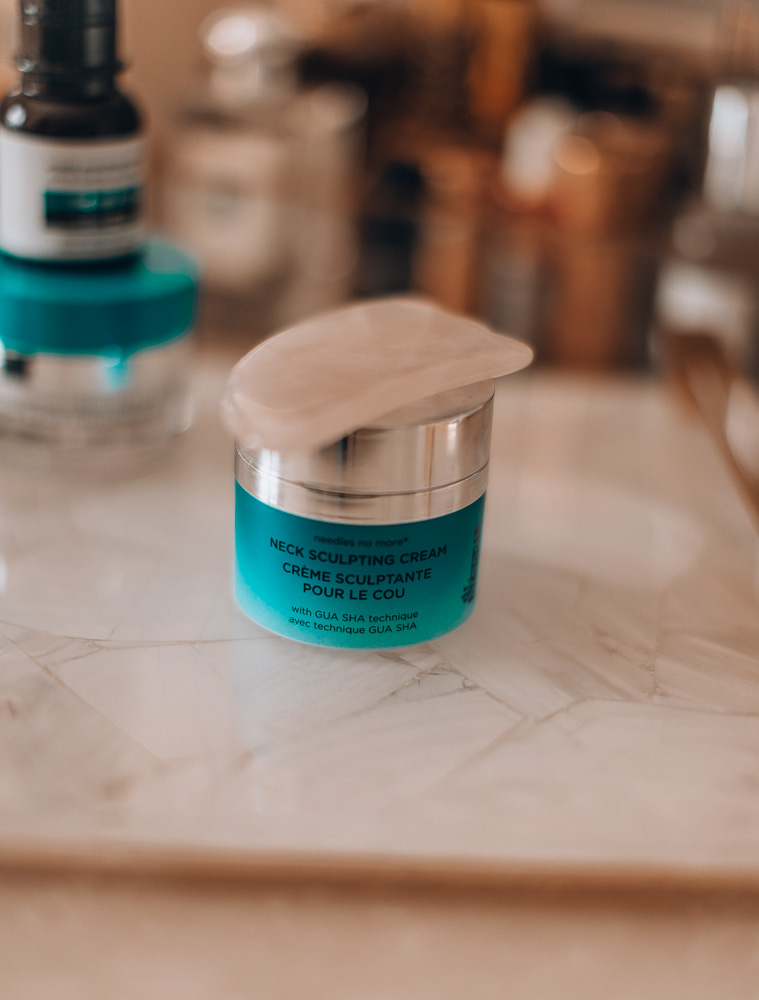 Neck Sculpting Cream // I shared about this neck cream in another post too because I absolutely love it! We tend to neglect our neck and chest area, so having a dedicated product for it helps remind me to show those areas some love.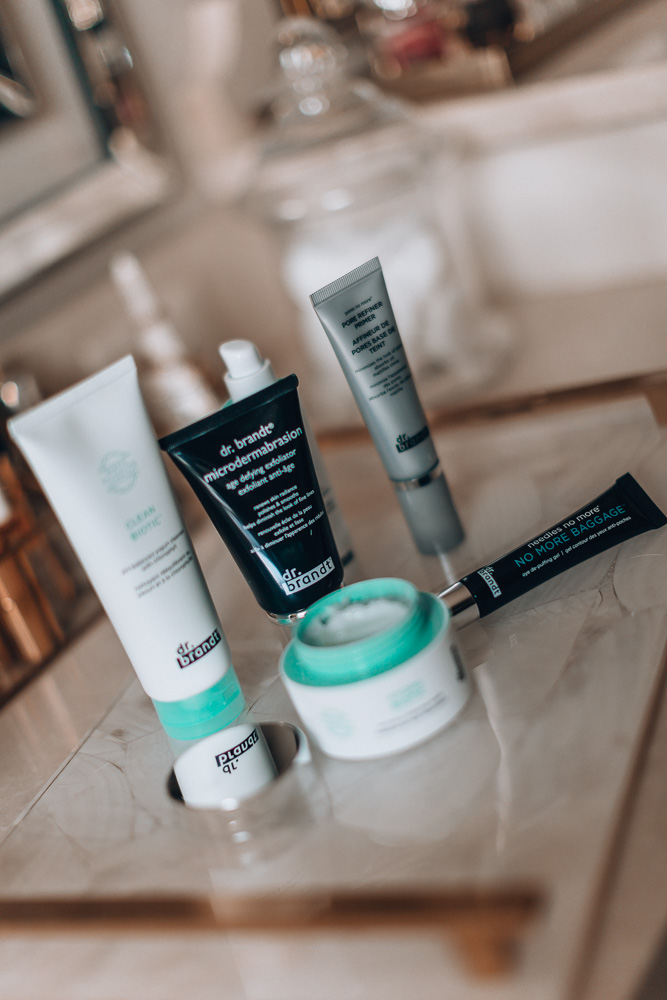 Microdermabrasion // I know I'm saying this for every product, but I LOVE this age-defying microdermabrasion exfoliator. I use it twice a week and credit it for keeping my skin extra smooth.

If you try any of these products I know you'll be satisfied with your results. You just can't go wrong with anything from Dr. Brandt!
ALSO, score 25% off any of the dr. brandt products pictured below or by clicking HERE! Code is BIOTICS25!
Becky xx
A big thanks to Dr Brandt for sponsoring this post! xx