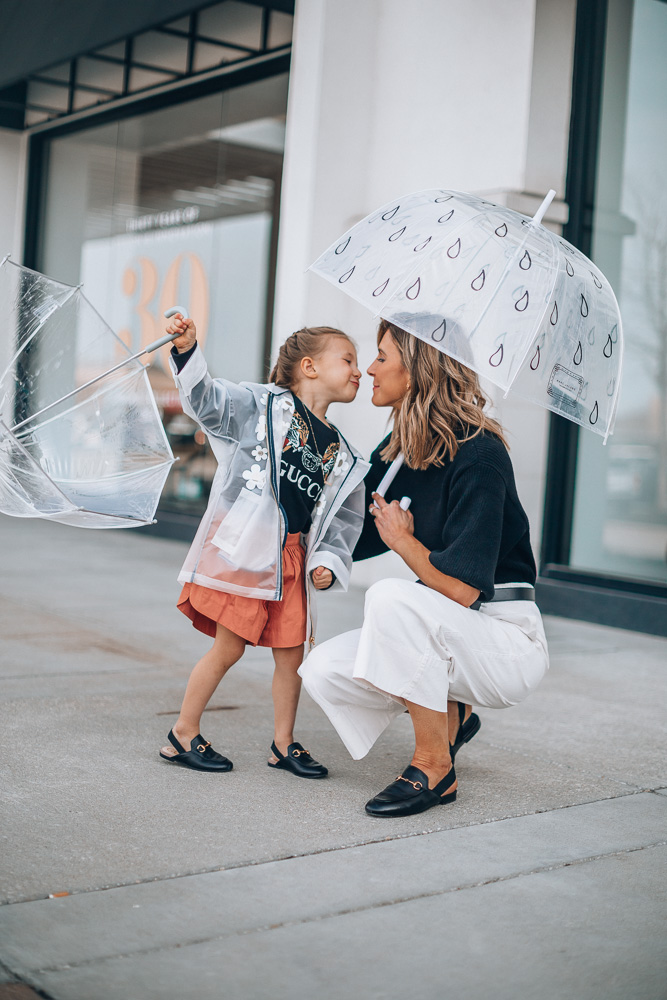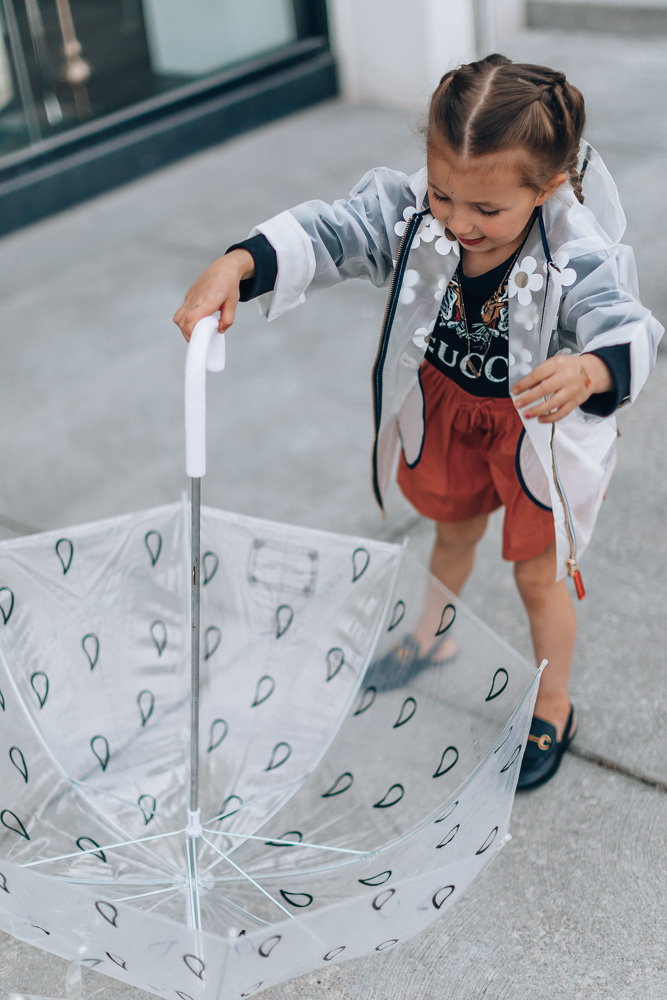 With the temperatures finally warming up, I figured it's time to stock up on some fun separates for Sutton. She tends to enjoy matching with me, so I wanted to pick out some of my favorite spring fashion trends that she can wear too. Shopping for children isn't always easy, breezy when it comes to grown up trends, but MyTheresa Kids has made life easier.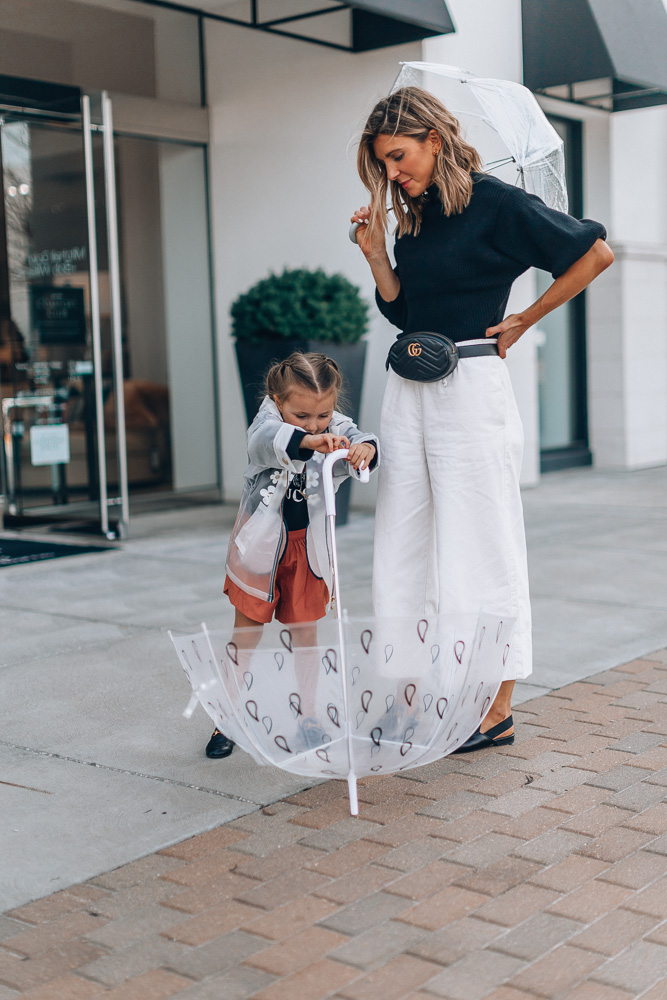 I have very little time to spare as a working mom, so I do most of my shopping online these days. Mytheresa has always been one of my favorite online stores because of their fast shipping, curated designer selections, and great customer service. I'll usually receive my orders within two business days and can easily return anything that doesn't fit.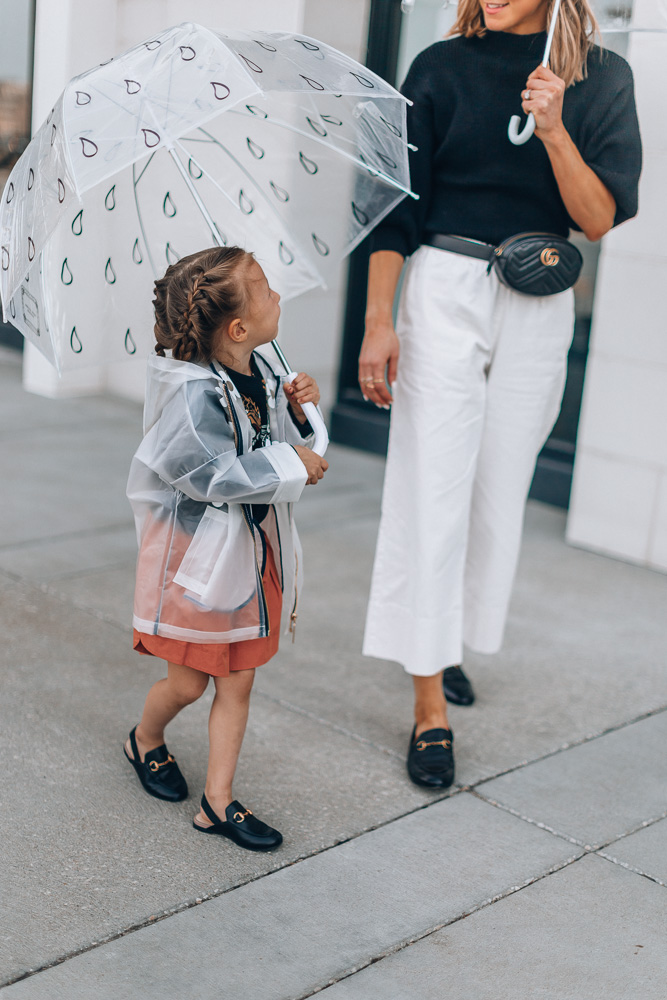 Since they added MyTheresa Kids to the site, I've been able to find mini versions of pieces I'd actually wear. The convenience of having it all online means Sutton and I can spend more quality time together rather than shopping at the mall. If you have a mini that enjoys matching with you too, then here are the spring fashion trends to wear together now: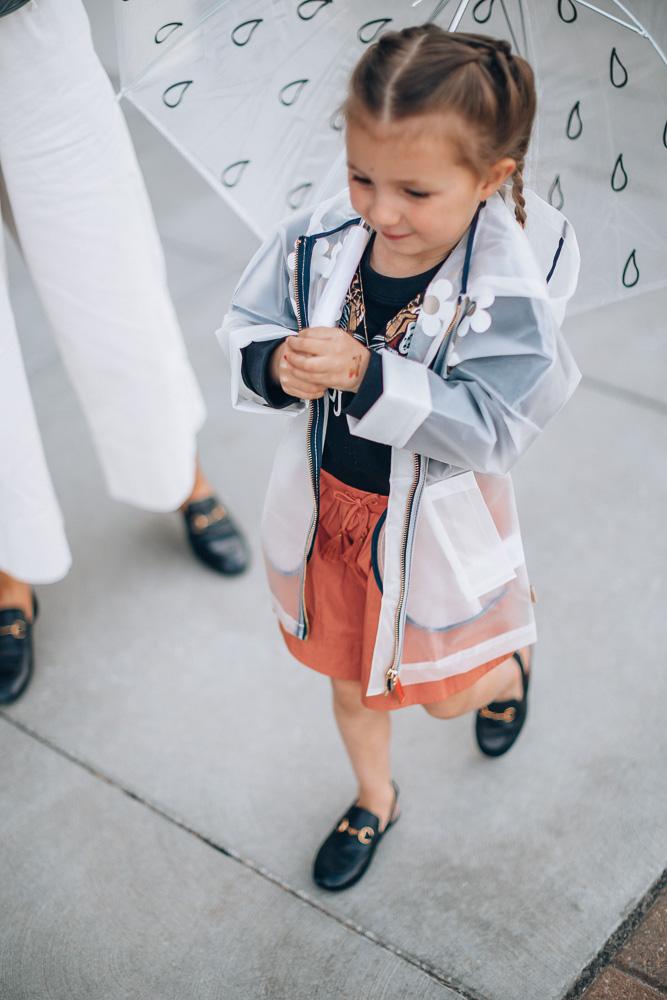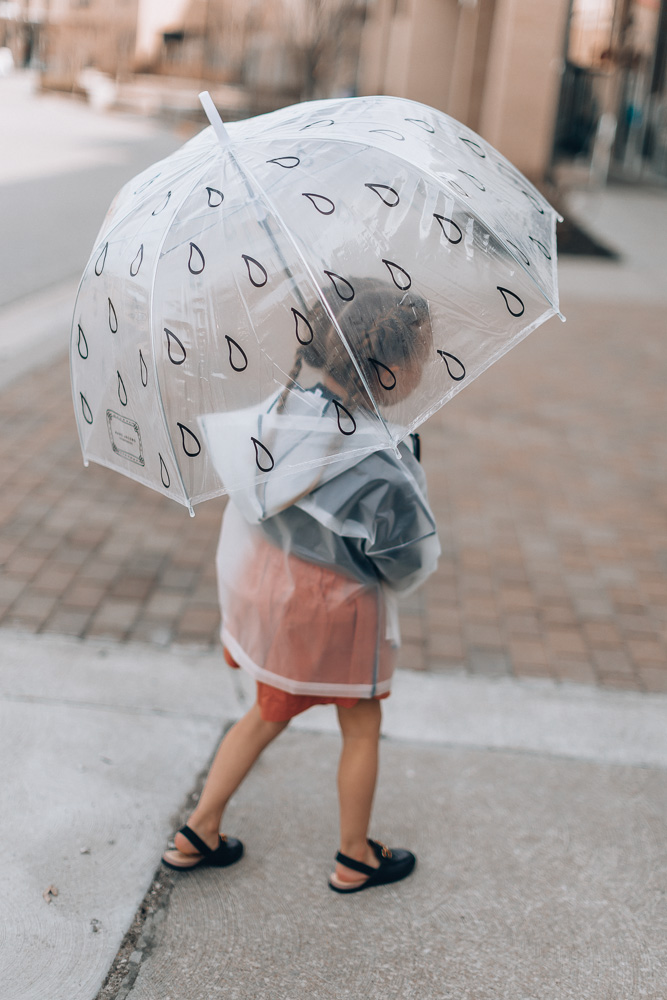 1. PVC Trend
I've been obsessed with the PVC trend, especially in handbags. So when I saw this Little Marc Jacobs raincoat, I knew it was perfect for Sutton. I know we'll make great use of this piece since April brings a lot of rain. The gold and white daisies are a really fun addition for kids.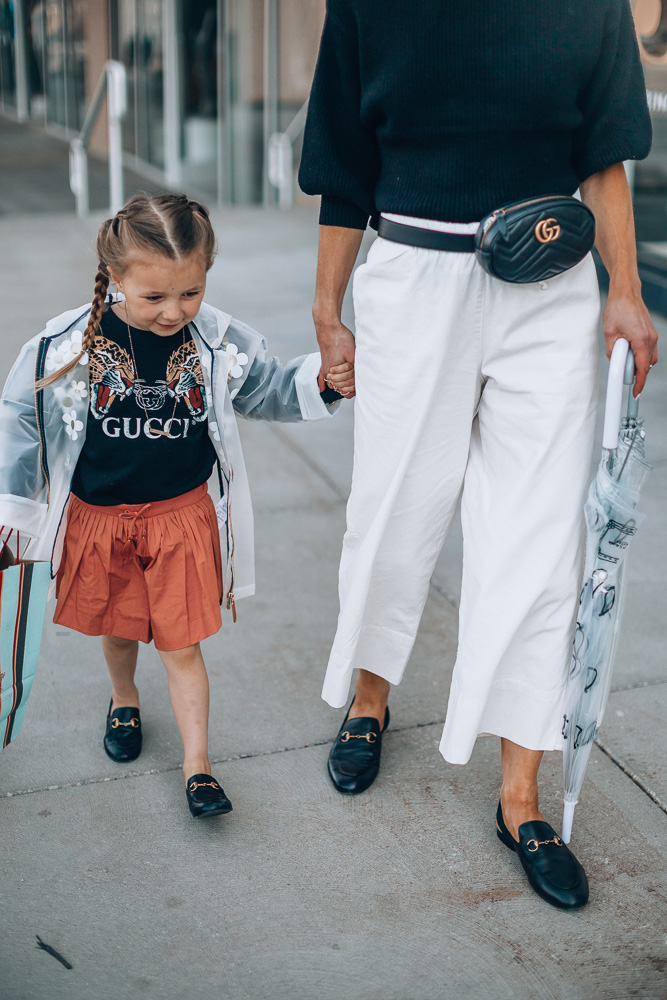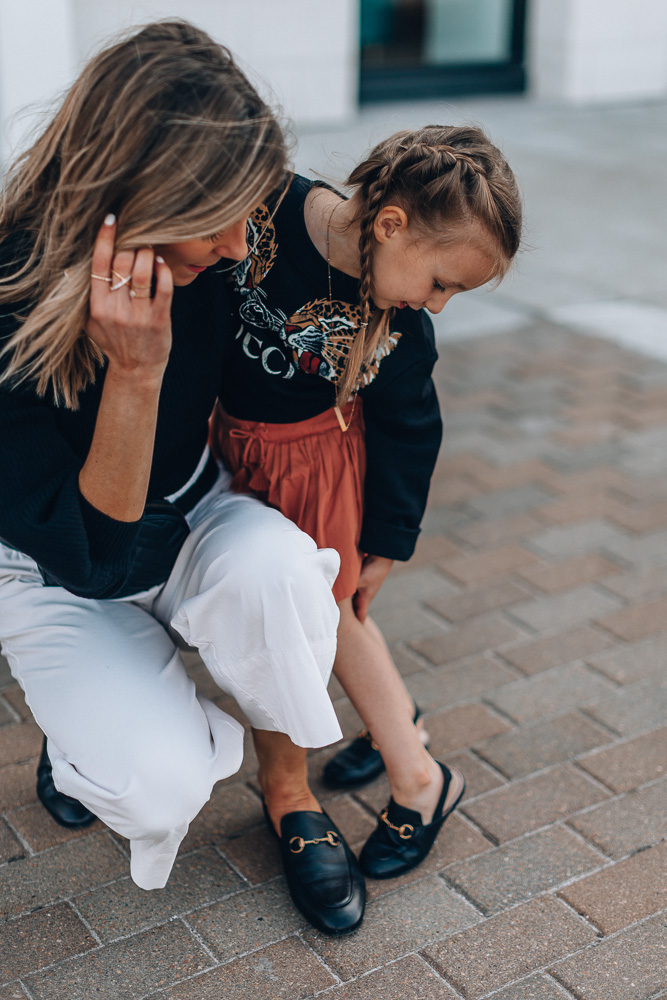 2. Mule Loafers
I practically live in my Gucci loafers since they're so easy to wear and look great with everything. I know Sutton would love a pair of her own since she's always stepping into mine. Gucci's mini me loafers come with an elastic slingback, which I love because kids usually struggle walking in backless shoes.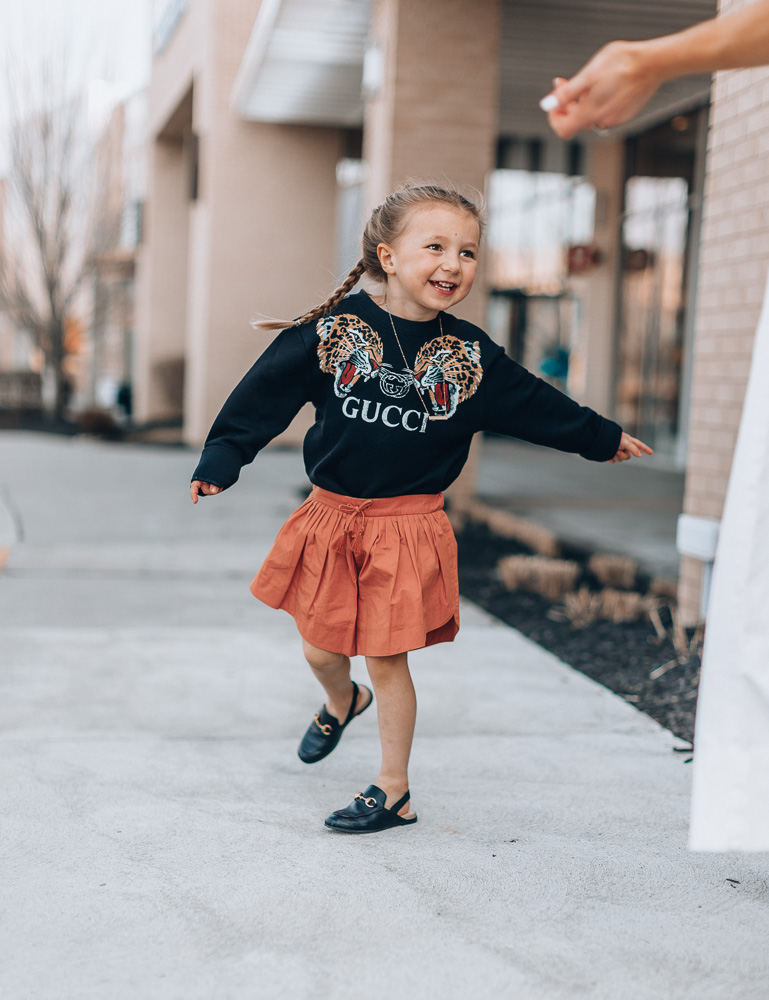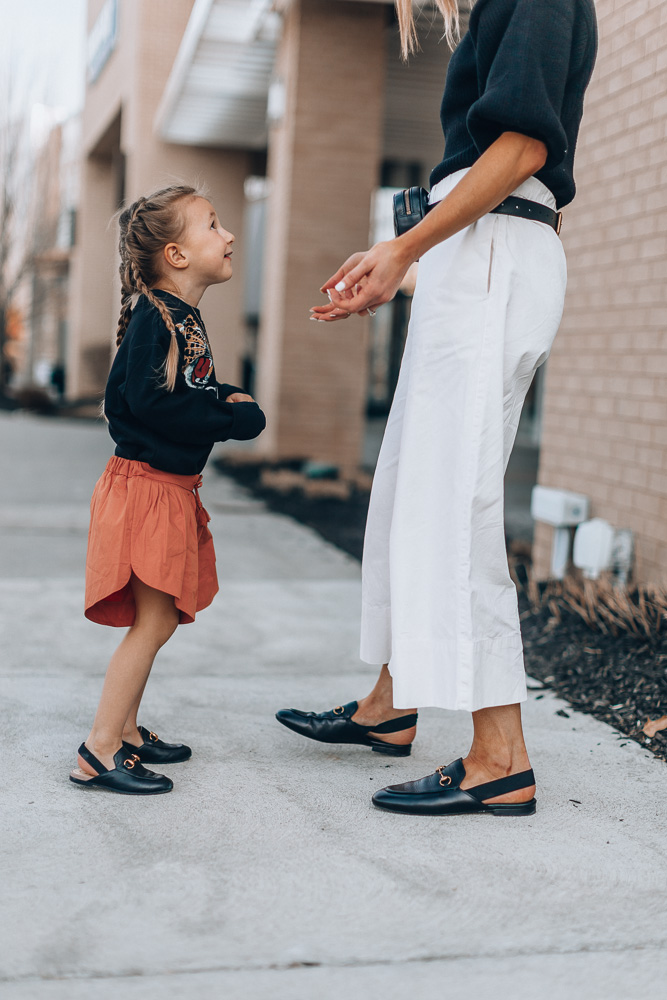 3. Logomania
Although I like to rock the logomania trend in a more subtle way (note the fanny pack with the double "G" logo), it's great for kids because they can get away with bold graphics and patterns. The tiger motif on this Gucci sweatshirt is a great kid-friendly piece.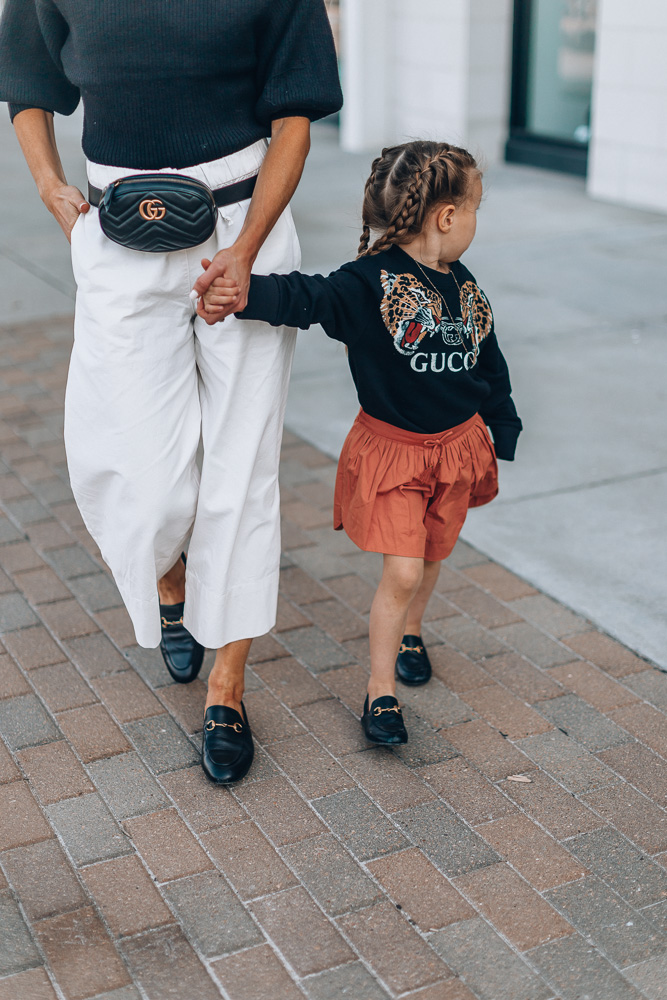 4. Burnt Orange
When searching for a fun look for your kids, think color. Burnt orange is definitely one of 2019's trending colors – and it's great for making a splash wherever you go! These Chloe shorts are so adorable on Sutton and the elastic waistband make them so easy for her to wear on her own. She loves feeling like a big girl these days!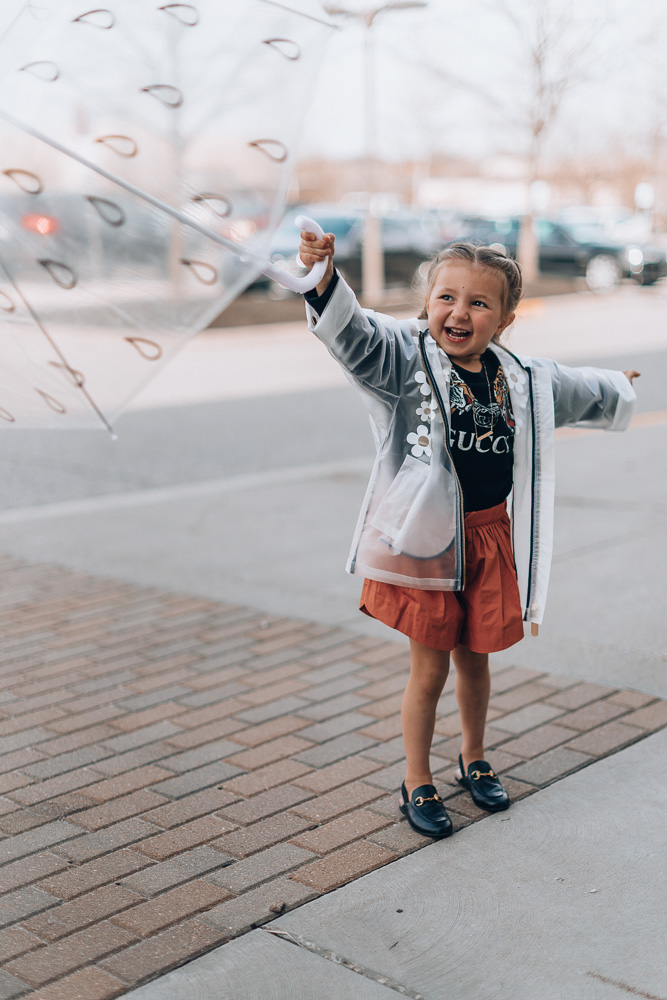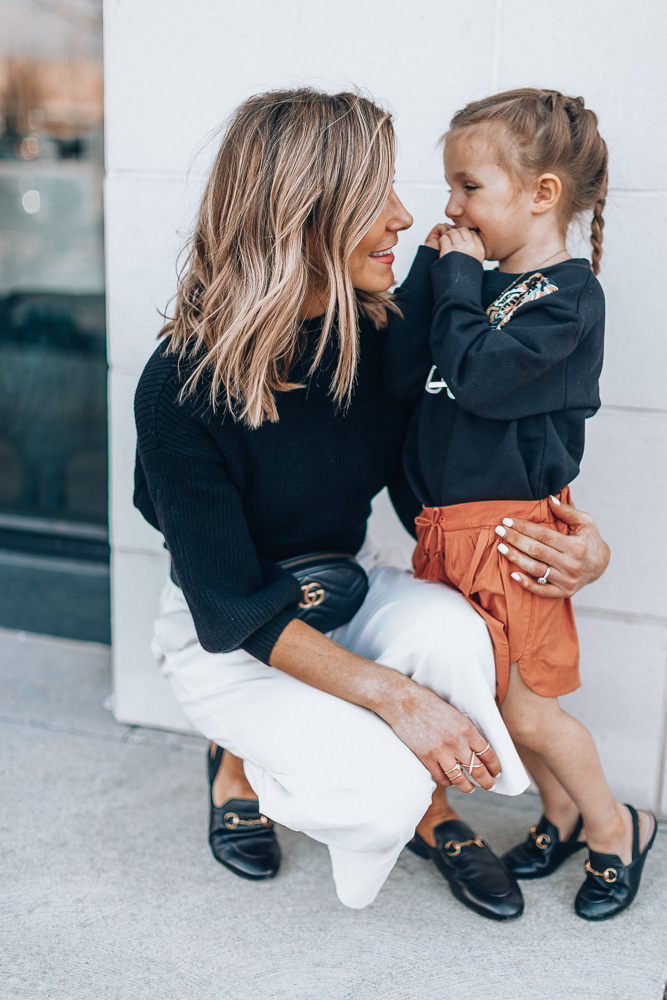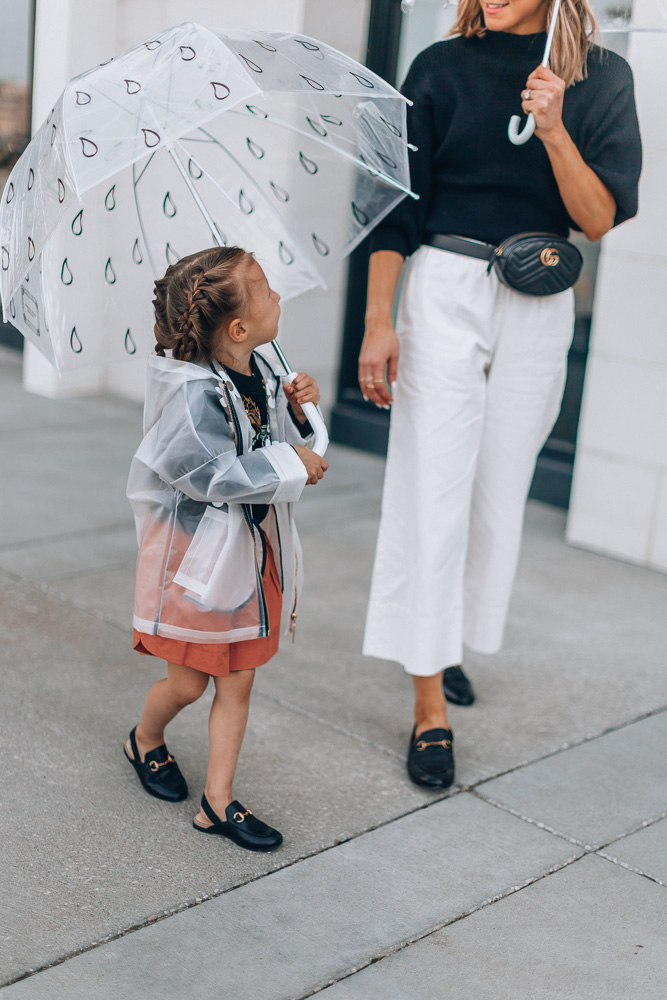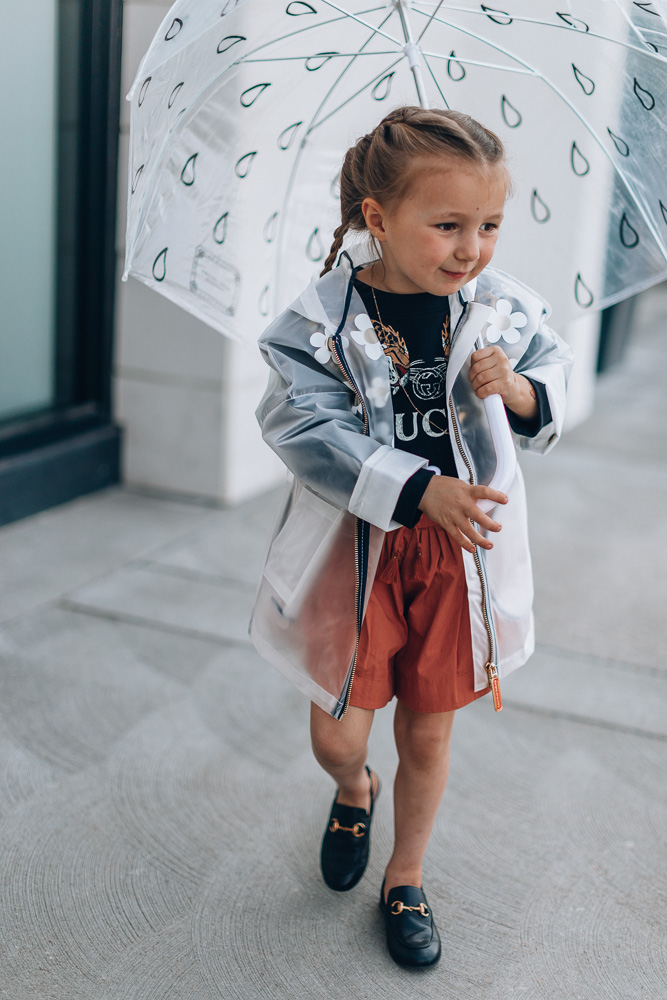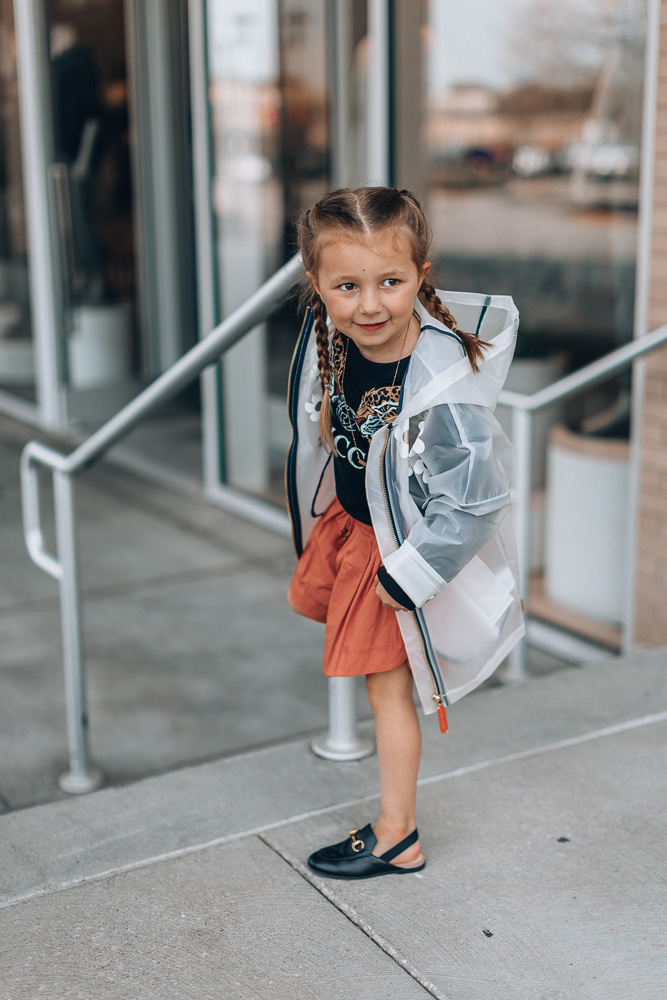 If you've got a mini me or little fashionista in your life, try adding these fun trends to her wardrobe.
Becky xx
Thanks to Mytheresa for sponsoring this post!
Outfit Details:
On Sutton: Gucci Sweater / Marc Jacobs Jacket / Chloe Shorts / Gucci Loafers
On Me: Gucci Fanny Pack / Gucci Loafers