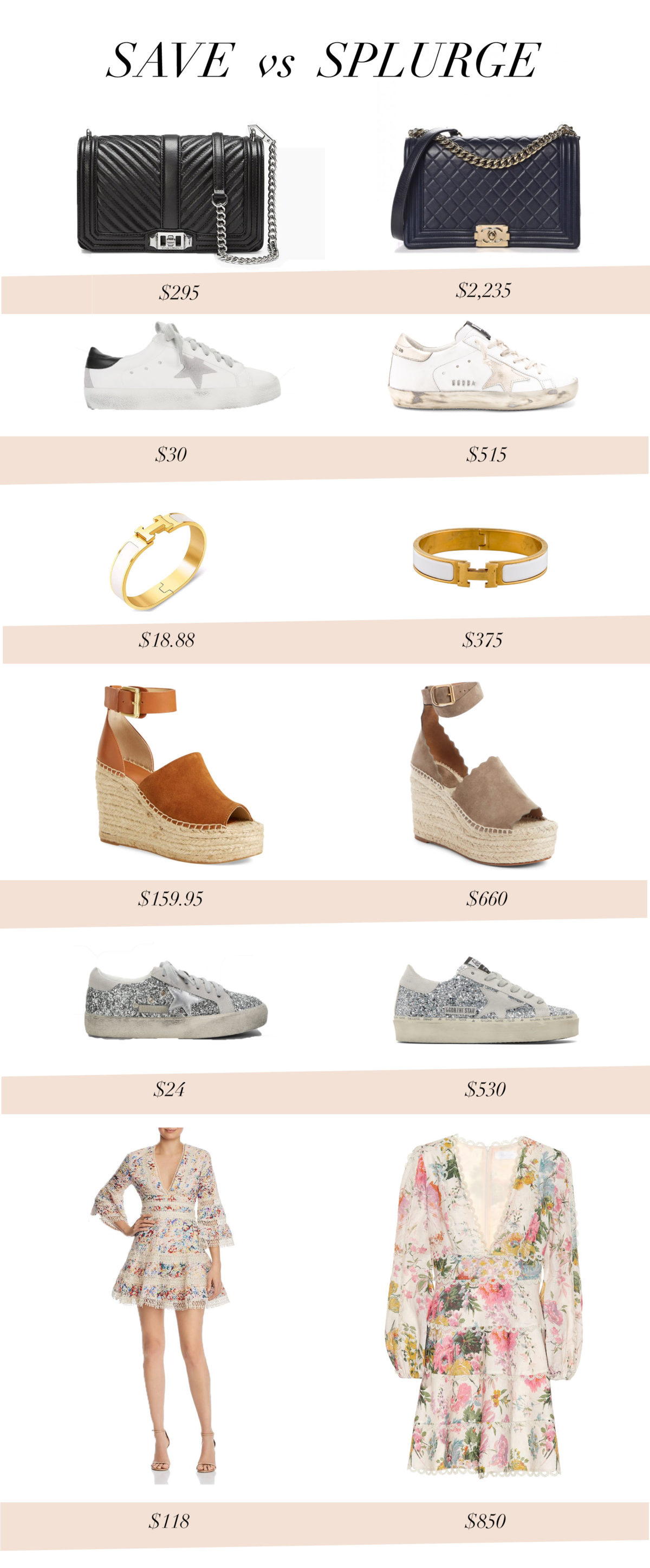 Today I am sharing some of my most worn statement pieces in my closet along side very similar pieces for much less. There are curtain pieces that people are looking to splurge on or you maybe looking for that same looks for much less!
A Chanel Handbag is a piece you will have in your closet forever but is definitely a high price point. If you aren't looking to splurge on a new bag this Quilted Crossbody Bag is the perfect option for that timeless look.
Golden Goose Sneakers are the perfect sneaker to wear daily. They look really cute with a spring dress, sneakers or even joggers. They are one of my most worn shoes. I found a dupe pair here that are a great alternative!
I love these wedges for Spring and Summer and I found an almost identical pair here for much less.
Save
Quilted Crossbody Bag // White and Black Star Sneakers // Dupe Hermes Bracelet // Espadrille Wedge Sandal // Glitter Sneakers //Floral Dress

Splurge
Chanel Quilted Boy Flap // Golden Goose Sneakers // Hermes Bracelet // Chloe Wedge Sandal // Golden Goose Glitter Sneakers // Floral Linen Dress