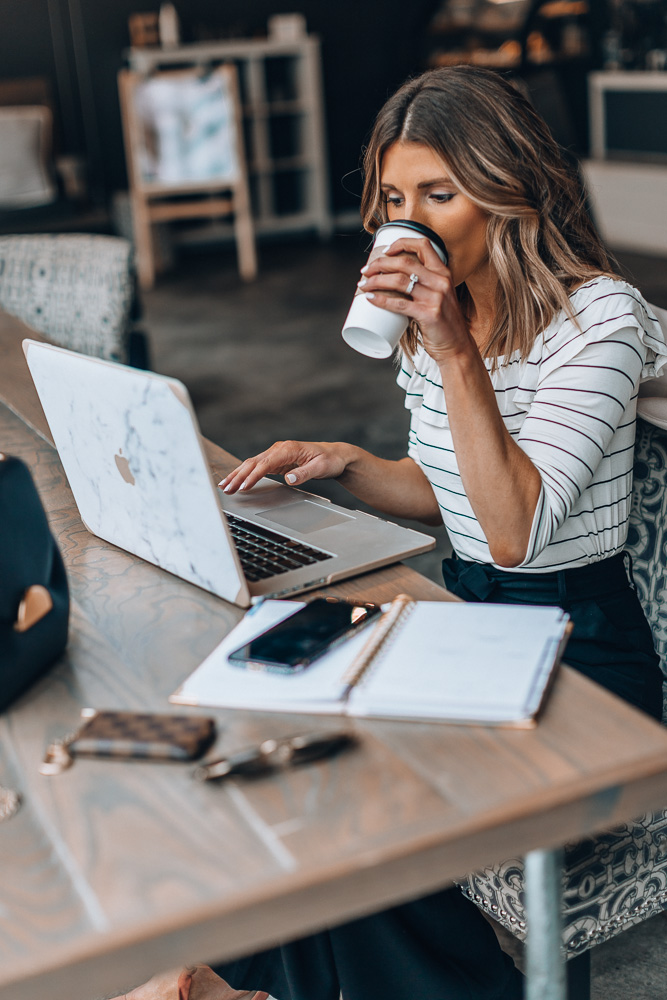 One of the most requested topic requests I get is to share a day in my life! I have to agree, I too find other people's routines and rituals interesting, and I am happy to share my mine with all of you. I think that sometimes my job as a blogger seems glamorous, but in reality there is a lot of behind the scenes work that is not glam. One thing that my day illustrates, is my commitment to my family, my health, and my career – all things I prioritize!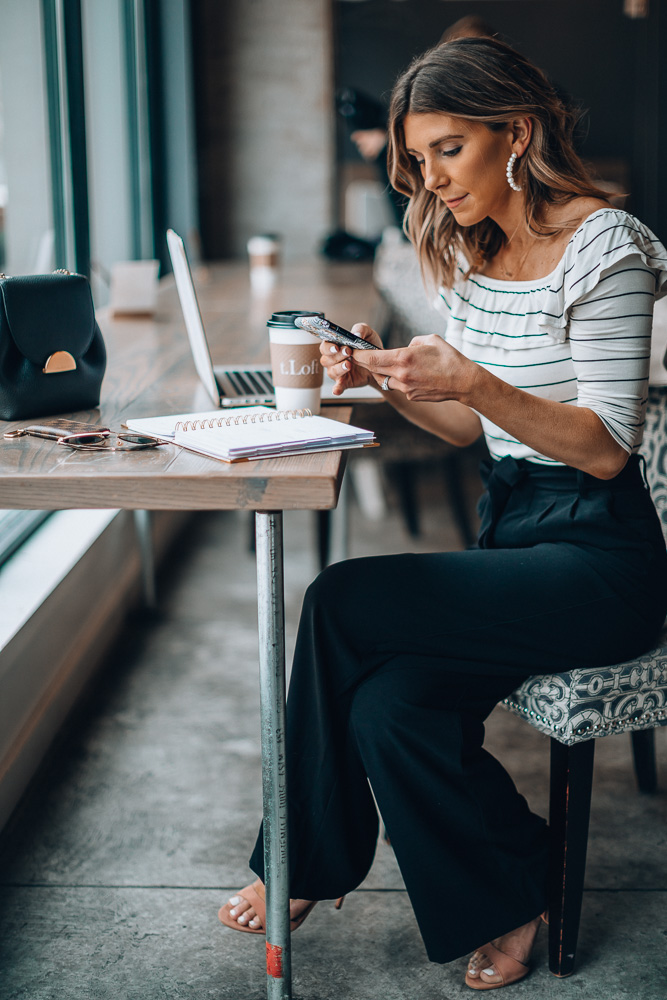 So here is a glimpse at a day in the life and how I get it all done. Truly, every day is a different routine. Some days are more work intensive, some are more family intensive. But here is a typical weekday schedule for me…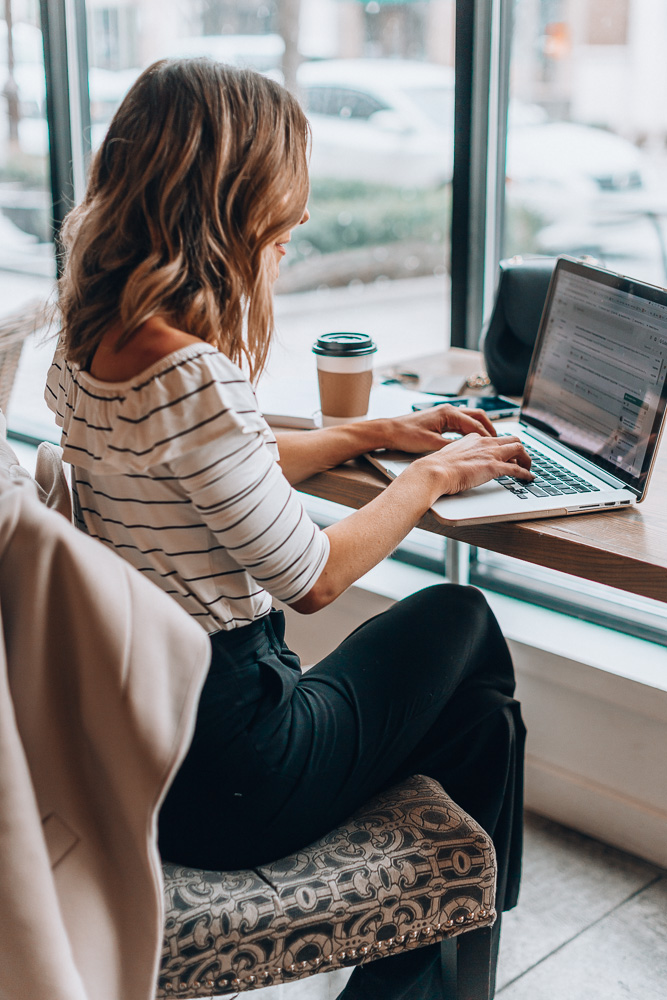 5:30am – Alarm goes off and I slowly transform from zombie to human while I get my gym clothes on and brush my teeth. I have everything laid out the night before so it's all ready to go in the morning and I can get start to the gym/workout class. I love working out before the world and my family is awake because there are no distractions – no text, no traffic, no babes crying for mom. This is my one hour a day I get to do something for myself!
6:00 Workout class!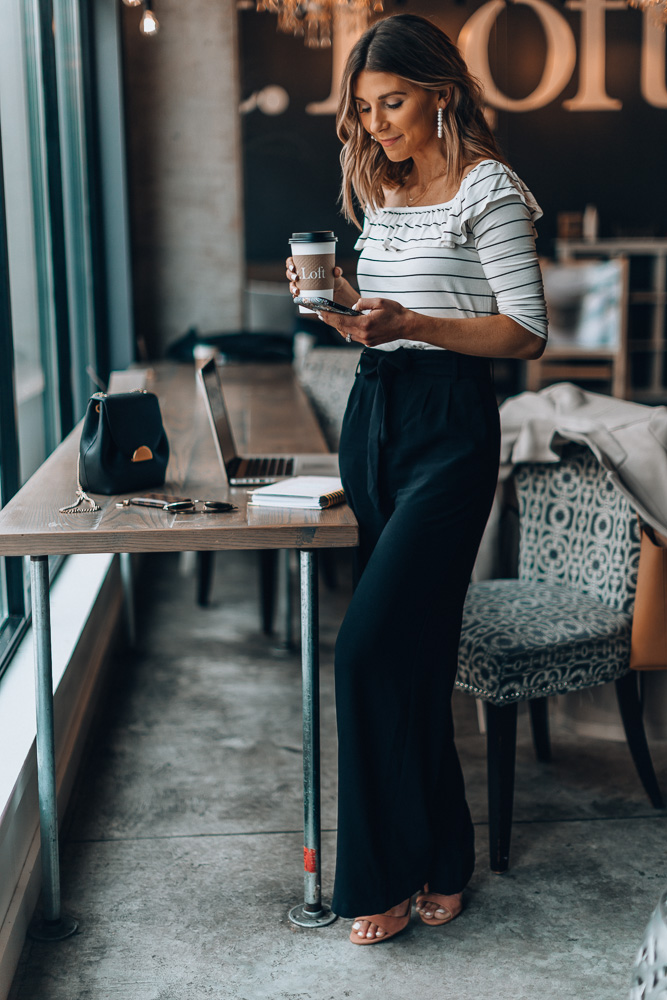 7:15 – I walk in the door after a hard workout and am greeted by Sutton and Michael usually just starting to make breakfast. My favorite are morning snuggles with the kids! The next hour or so is a whirlwind of making breakfast, snuggles, making beds, changing two tiny bodies, packing daycare bags and finding a moment for a quick shower.
8:30am – Today (Thursday) both kids go to school/daycare. I make my protein smoothie and coffee and sit down in front of my computer to see what the day entails. I check my email, schedule, shoots and other items planned for the day. I also work on getting the blog post live for that day if I haven't done so already. Chat with the Cella Jane team about the daily tasks, deadlines and content for not only the blog but instagram as well.
9:30am – Get ready if it's shoot day. I will plan outfits, accessories and location of shoots all while doing my hair and makeup. Multitasking is everything.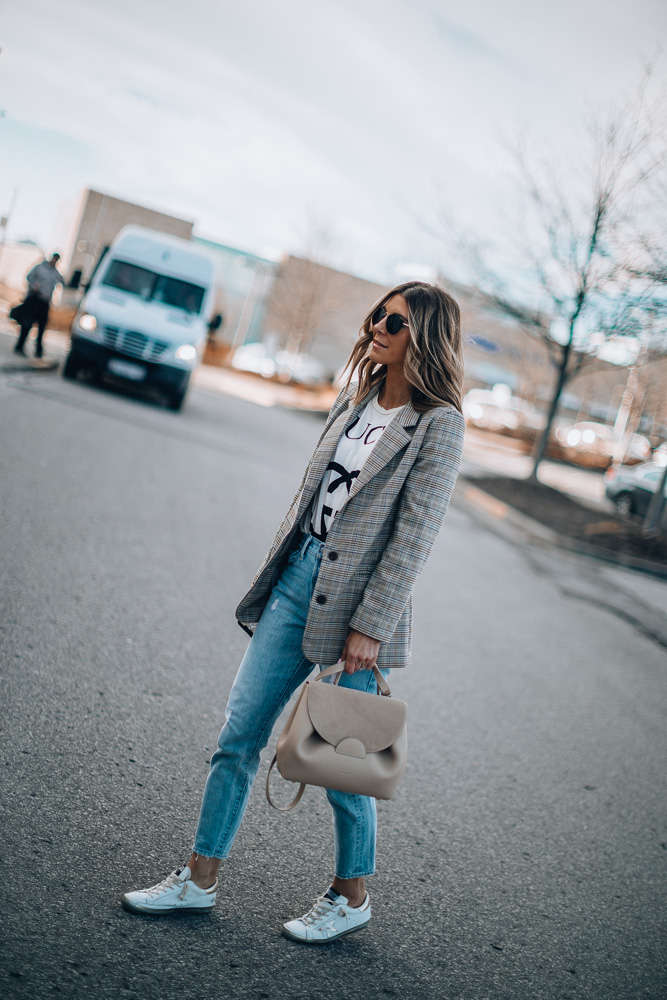 11am – Shooting different campaigns – some indoor some outdoor. I love that each week is something new and different. I share all topics ranging from family, fitness, fashion and everyday life hacks.
1pm – Quick Lunch and edit photos while grabbing a bite.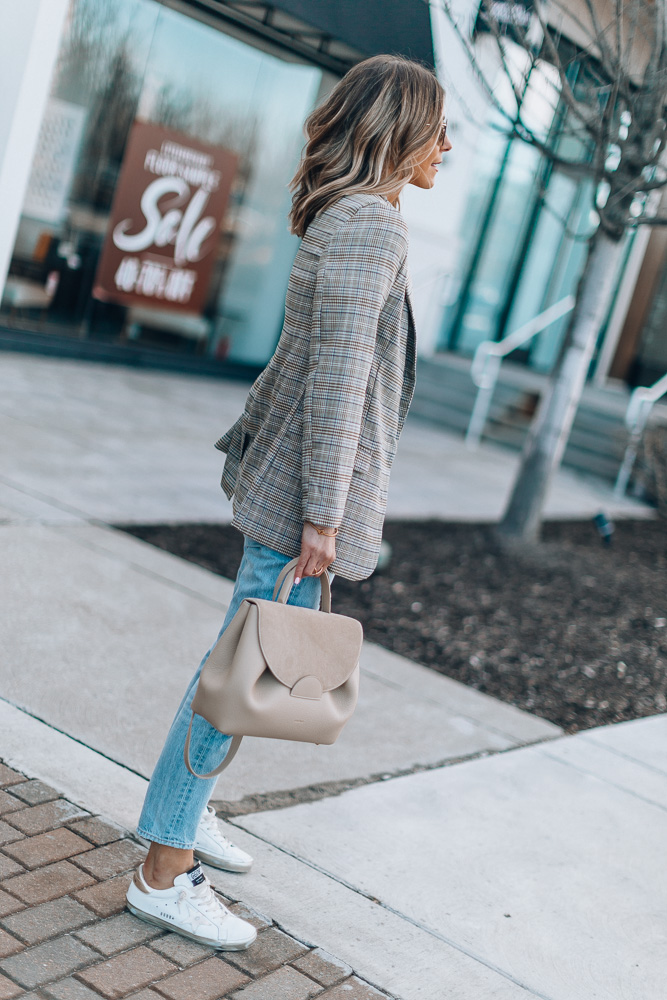 2:30pm – Conference call with brands/ manager / seo / site maintenance – this varies from week to week.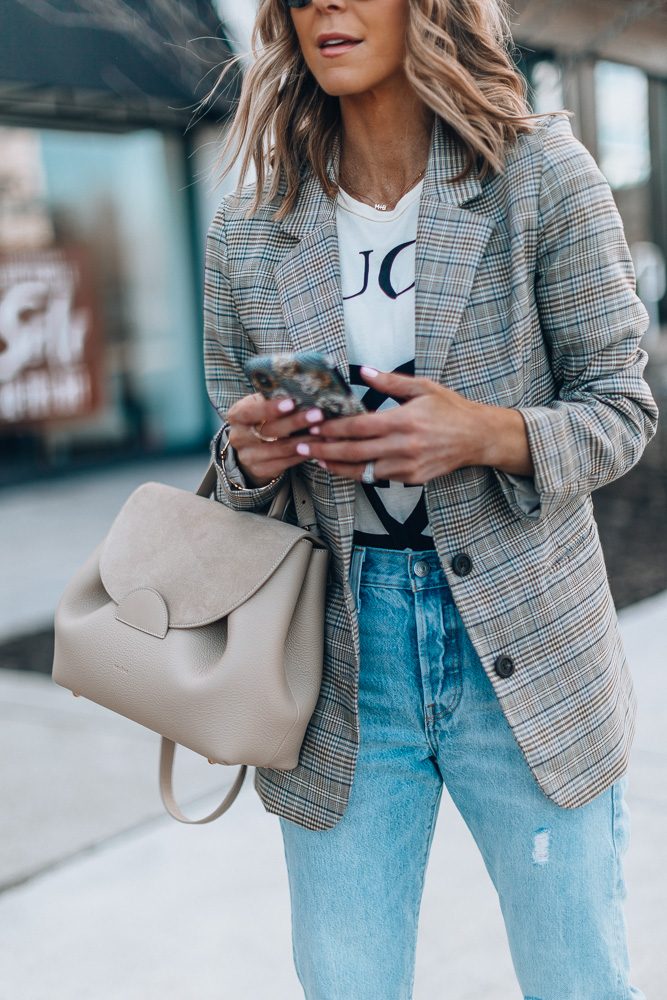 3pm – Admin work for the blog – includes linking products, writing posts, adding/editing images.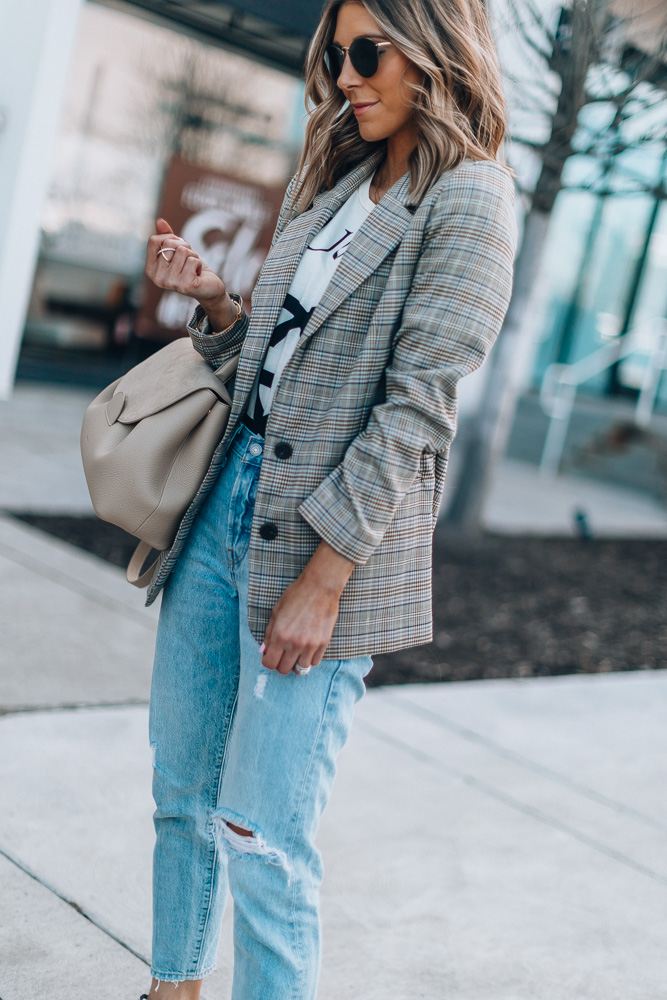 4:15/5pm – I try to wrap things up before 5 – only to know that I have more work left to do once the kids are asleep. My husband or I will pick up the kids.
5pm – Play time with the kids. All work, phone and tv aside – I try to make the kids my focus and nothing else.
5:30pm – Some nights we have kids activities. Sutton is in TaeKwonDo and swim and Grey is in swim.
6:30pm – Dinner as a family. Every night we all sit down and eat together.
645pm – Baths and get the kids ready for bed. It takes a little time for them to wind down, but with enough books, songs, kisses and glasses of water, we close their doors for the night.
730pm Both kids are in bed for the night. For the next hour I will sit down with my laptop, some popcorn and my Kevita and work some more – all while catching up on my Bravo shows.
9/9:30pm – No later than 9:30pm, we're in bed and recharging to run a different, but equally busy schedule tomorrow.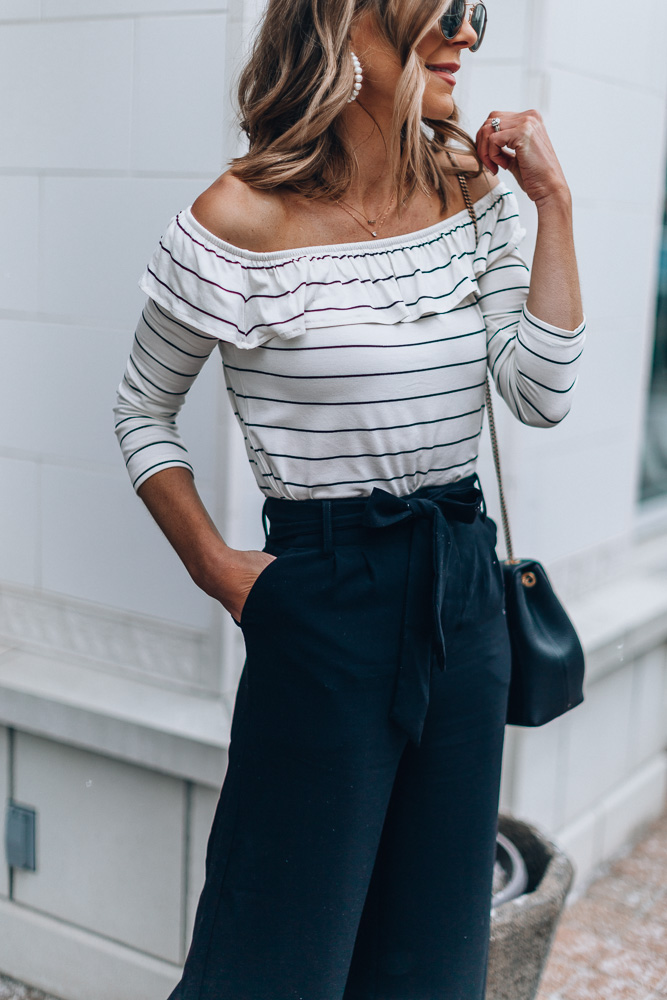 Now that's you've seen a glimpse into one of my many different daily routines, does it feel similar to your own or completely different? It's been nearly 5 years since I've had a strict 8am-5pm work schedule. Even before kids I remember it not meshing well with my personal work style. I imagine that would only be amplified now. I love the freedom and flexibility of being a mompreneur, but I accept that it comes with unique challenges, constantly changing schedules and a lot of juggling.
What routine have you found to give you the best work-life balance? Is it something you currently have or want to have? Join in the discussion by leaving a comment below or by joining the BB Dakota Conversation on facebook!
​Becky xx
A big thanks to BB Dakota for sponsoring this post! Outfit Details:
BB Dakota Stripe Off The Shoulder Top // BB Dakota Wide Leg Tie Pants //
BB Dakota Boyfriend Blazer (under $100) // Levi Jeans // GG Sneakers // Blue Block
​MORE FAVORITE FROM BB DAKOTA