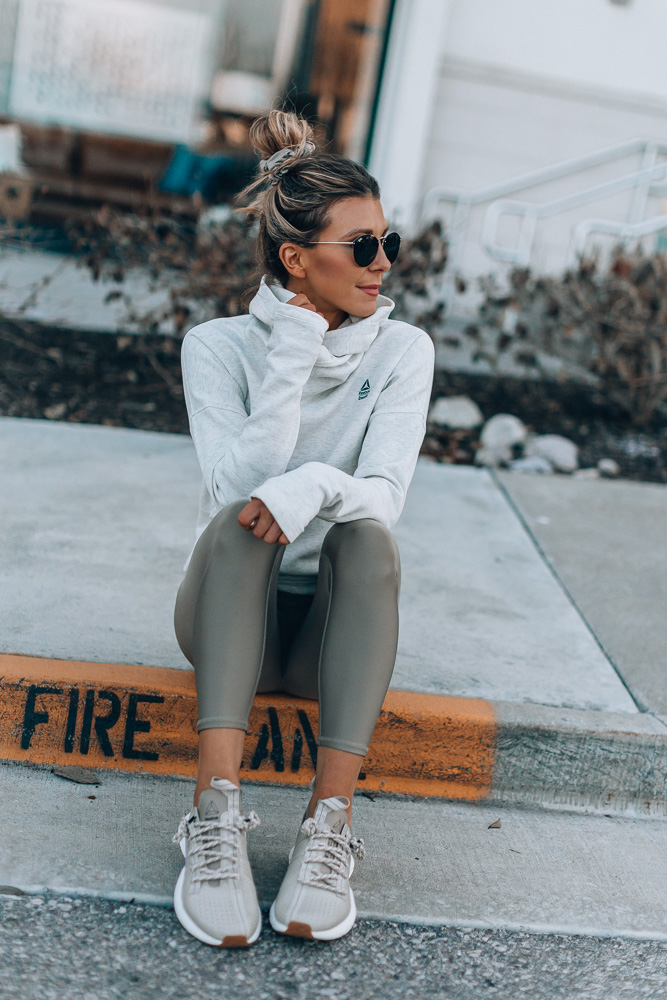 You guys know I'm a big fan of athleisure and wear sneakers and workout clothes pretty much daily. I make an effort to try lots of different brands out so when I love something I can share it with you all. But one I always come back to on repeat is Reebok. Reebok is such a classic brand and one I've grown to love so much. They've come out with some amazing stuff this year, so I thought I'd share a few of the items I'm loving!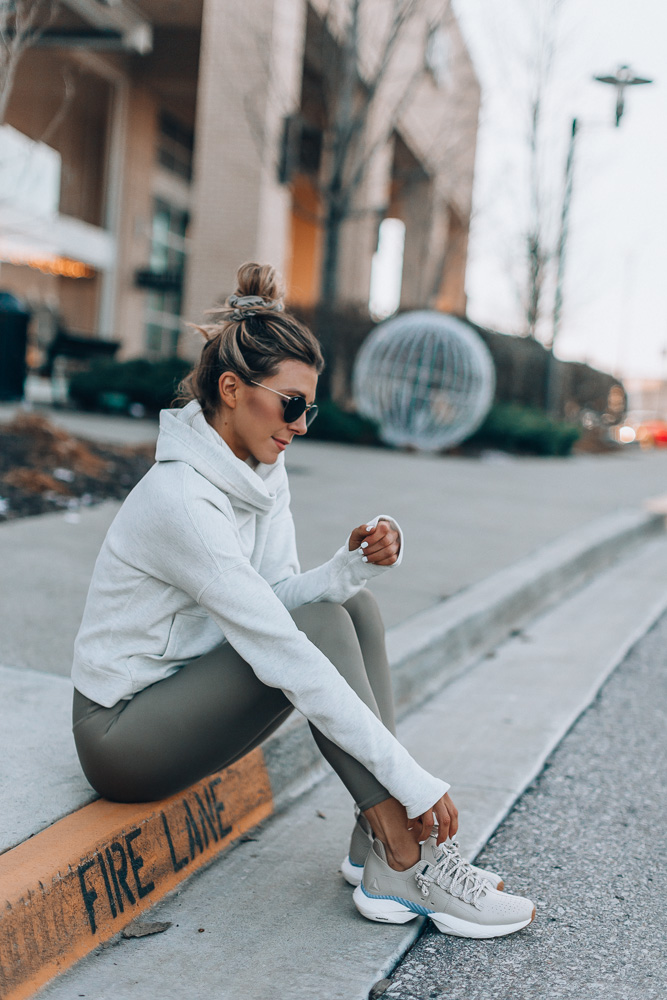 Hoodies
Reebok's hoodies are not the old school bulky hoodies you might remember from middle school sports. In fact, they're super chic and cozy. This one is one of my favorite styles and I love the heathered white color. It could go with any color shoe or pant, which is always a plus in my book.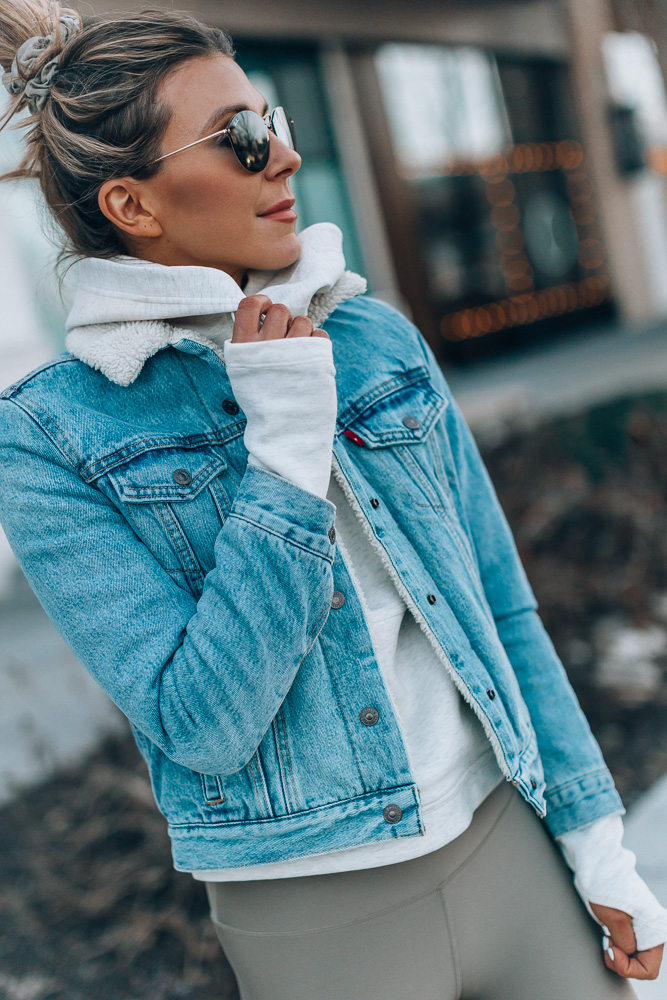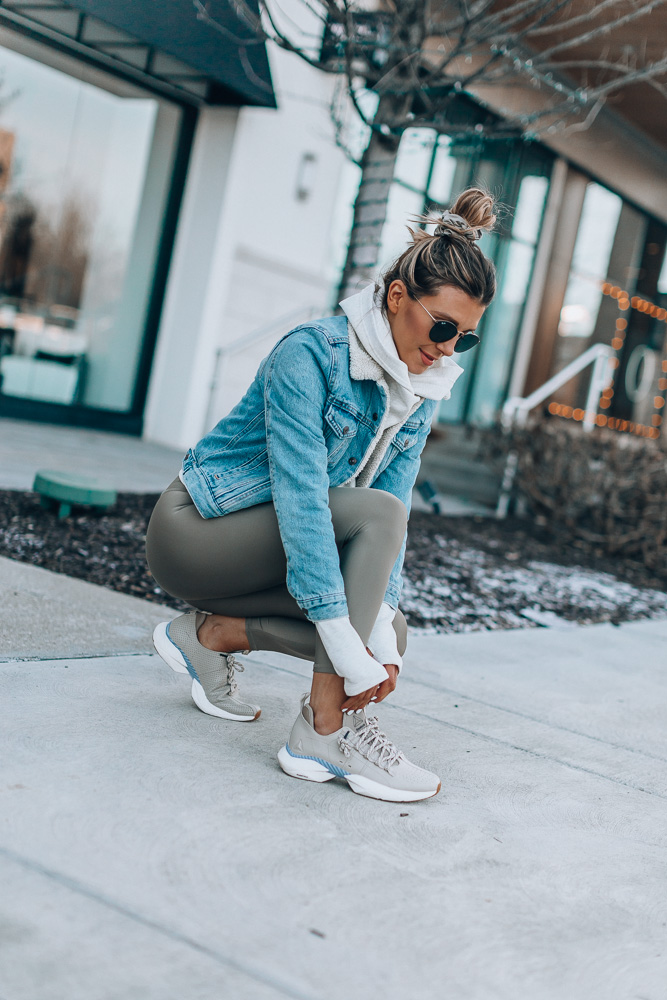 Sneakers
These Reebok sneakers are a little bit of a departure for me. They're still sleek and perfect for working out, but they also kind of border on the dad sneaker trend. I've been hesitant about trying a dad sneaker, but when I saw the color and design of these I thought I'd give it a go and I have to say, I love them!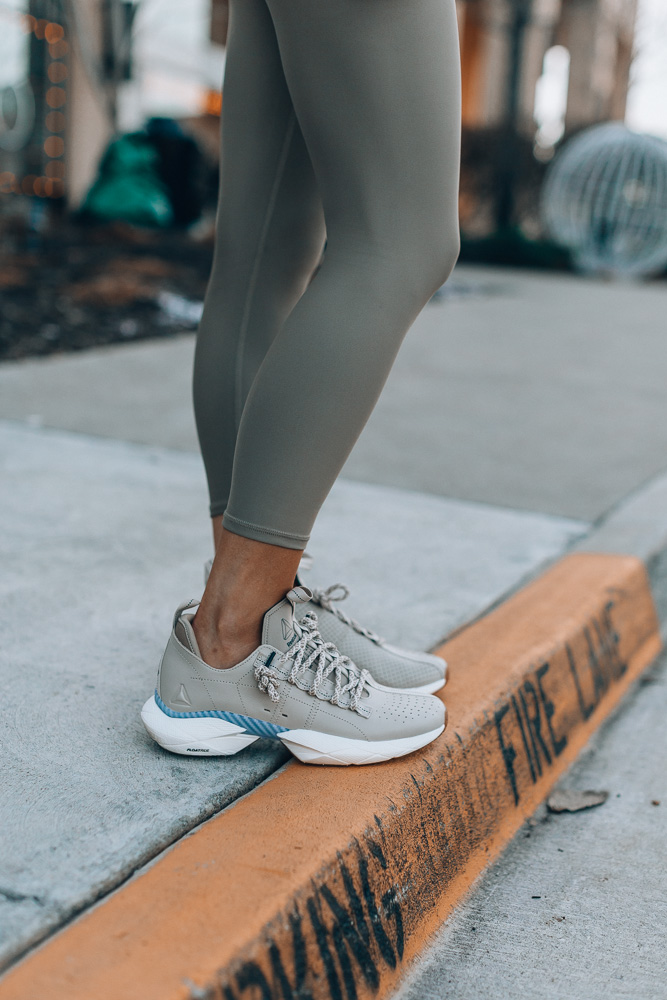 Bags
If you're tired of the same old backpack, then I highly recommend Reebok's fun Imagiro bag. Its cube shape is a little outside the box and it comes in several playful colors. It might even be a cool gift for a friend or a teenager this holiday season!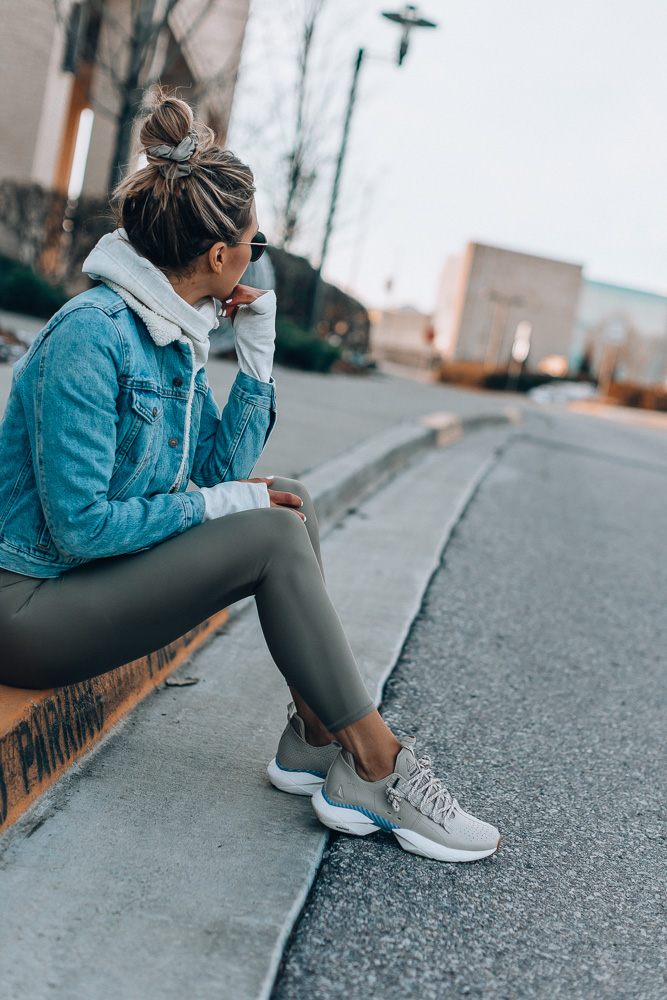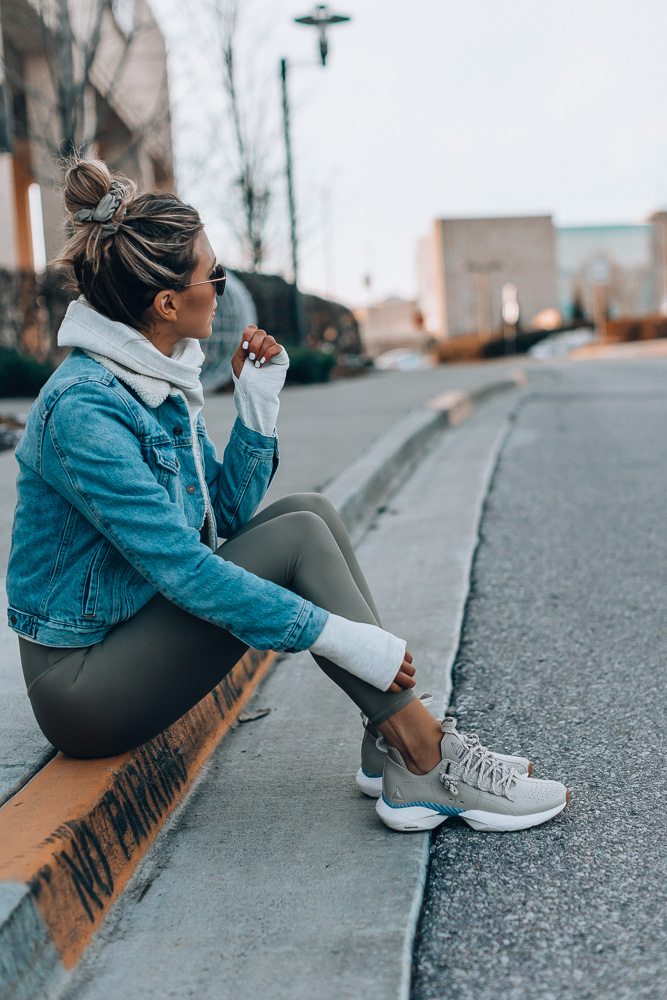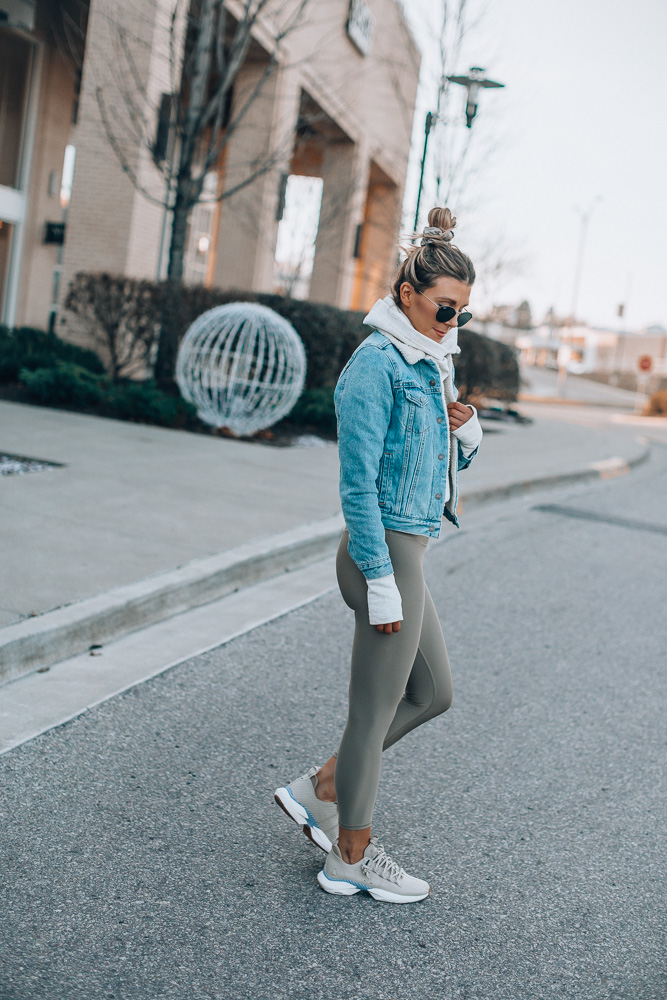 If you're looking to try something different and switch up your athleisure, check out Reebok! I've really loved everything I've tried from them so I know you will too!
Becky xx
Outfit Details:
Levi's shearling Jean Jacket // Reebok Sole Fury Sneakers // Hoodie // Leggings
Sponsored by Reebok.