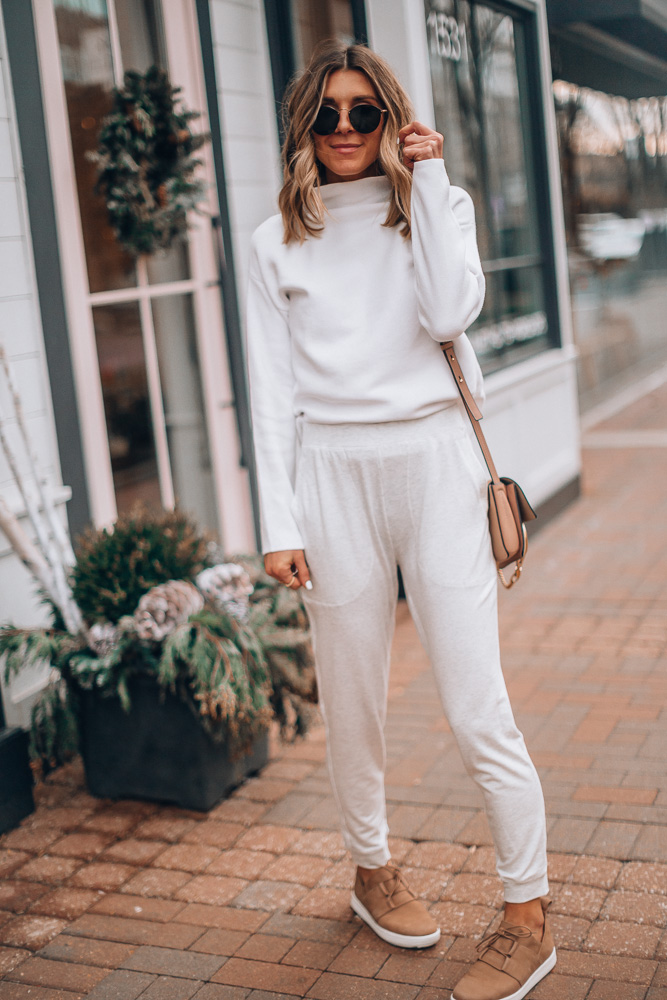 I am a firm believer in investing in basics. Whether you're just updating your wardrobe or starting from scratch, I'm a firm believer in focusing first on your wardrobe basics. They are the foundation that you build upon and are key to never having another "nothing to wear" day.
I own a few pieces of Eileen Fisher and been a fan of the brand for years. They are a great go-to for wardrobe basics and travel-friendly clothing. The clothes hold up well, one of my favorite sweaters of all time is EF from 3 years ago and still looks like new!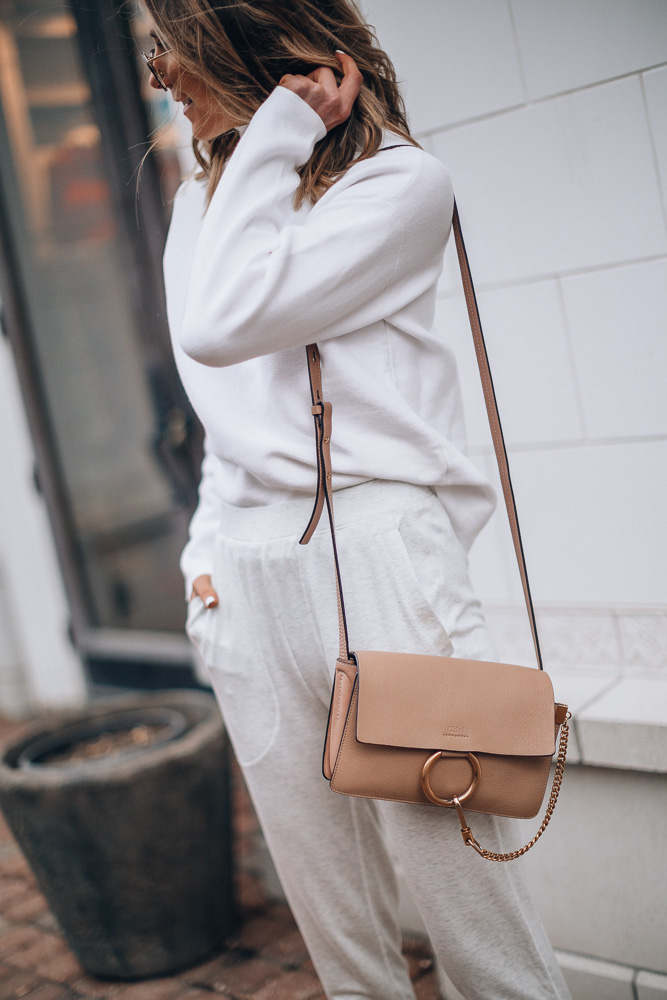 I love Bloomingdale's big selection of Eileen Fisher. I thought it was time to update my joggers and wanted a neutral colored pair that would hold up well since I do practically wear them every day! This pair is extremely soft and I like that there is no drawstring to mess with! If you have yet to own a pair of joggers they are life-changing and hands down a must-have wardrobe basic!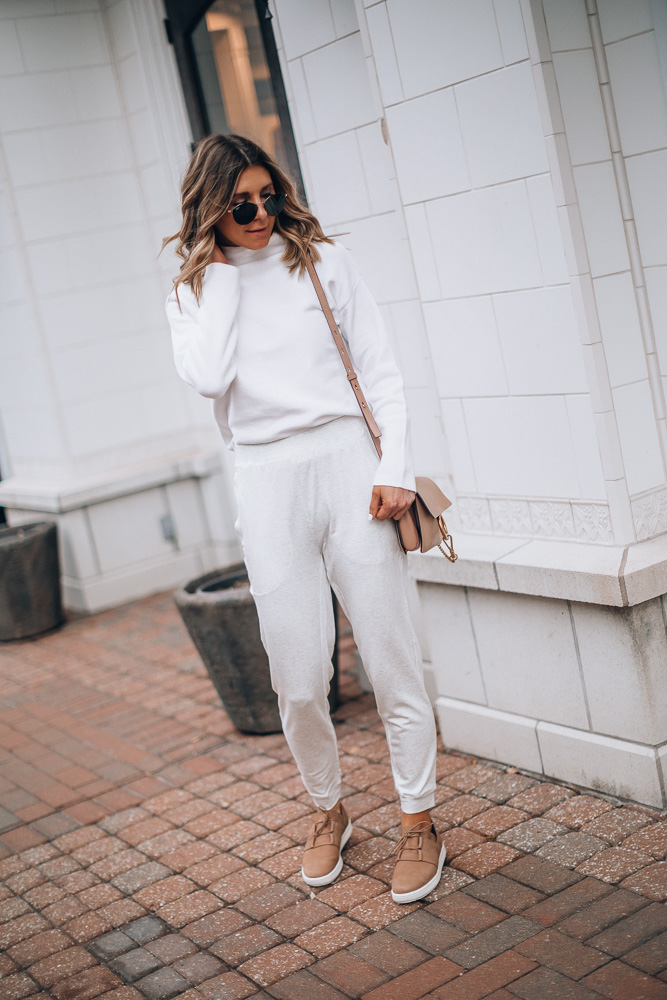 I wore these joggers the other day with a graphic tee and blazer and it looked so cute.
SHOP JOGGERS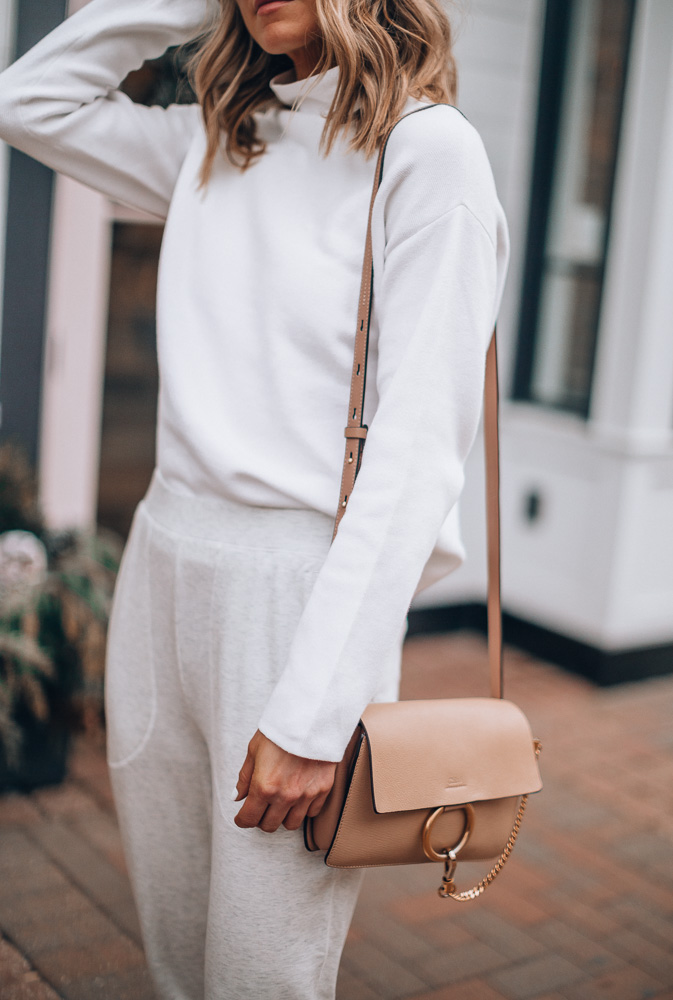 For the winter season I wanted a new crisp winter white sweater and found the perfect one, also from Bloomingdales. I love the mock neck on this style and how soft and cozy this one is. This sweater will literally get worn year-round. It will pair so cute with white jeans or cutoffs in the summer for the cooler summer nights. Neutral sweaters are great wardrobe basics to have- the ways to wear them are endless. Pair them with jeans, joggers, skirts, leggings, just to name a few and you want a sweater that is good quality, can hold up for many wears and fits just right.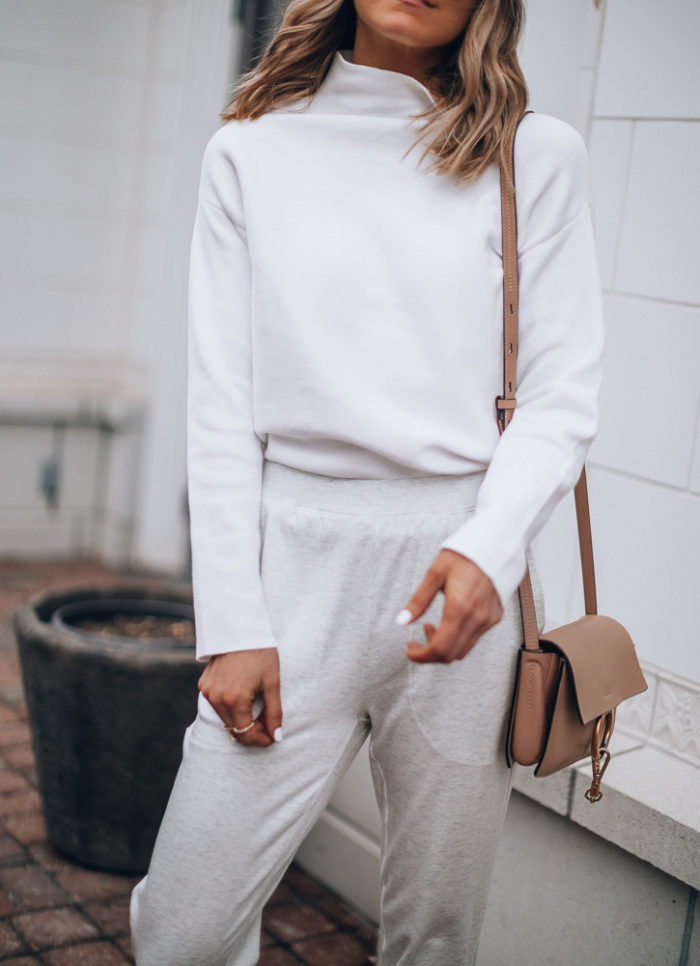 SHOP SWEATERS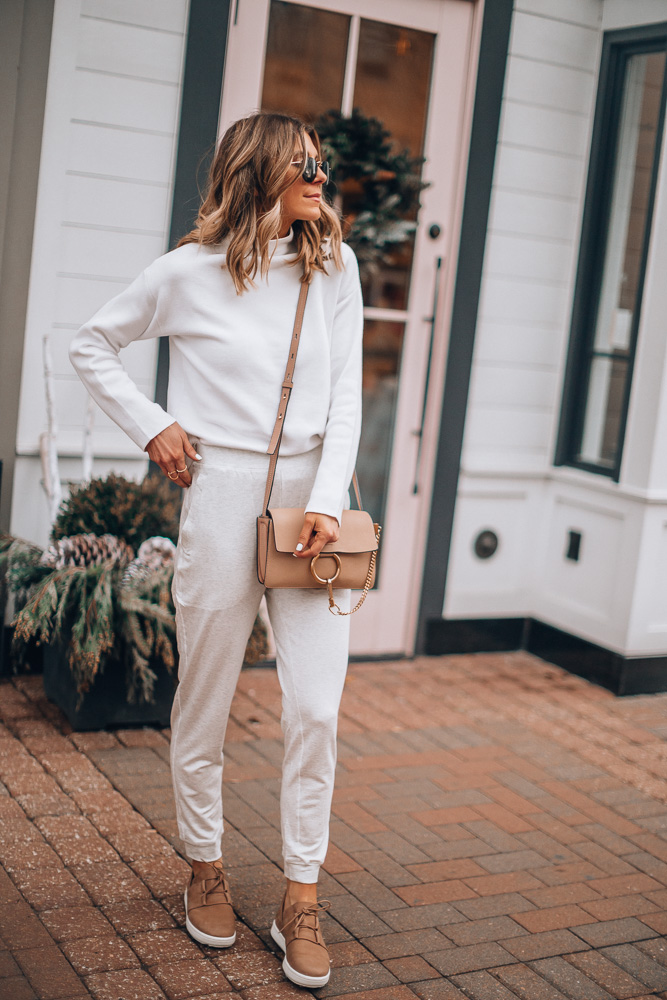 Another great basic to have is a go- to sneaker that is not your workout sneaker but a sneaker to wear with causal looks or jeans just like the one here.  The neutral color of this pair with work great with any colors and they are extremely comfortable.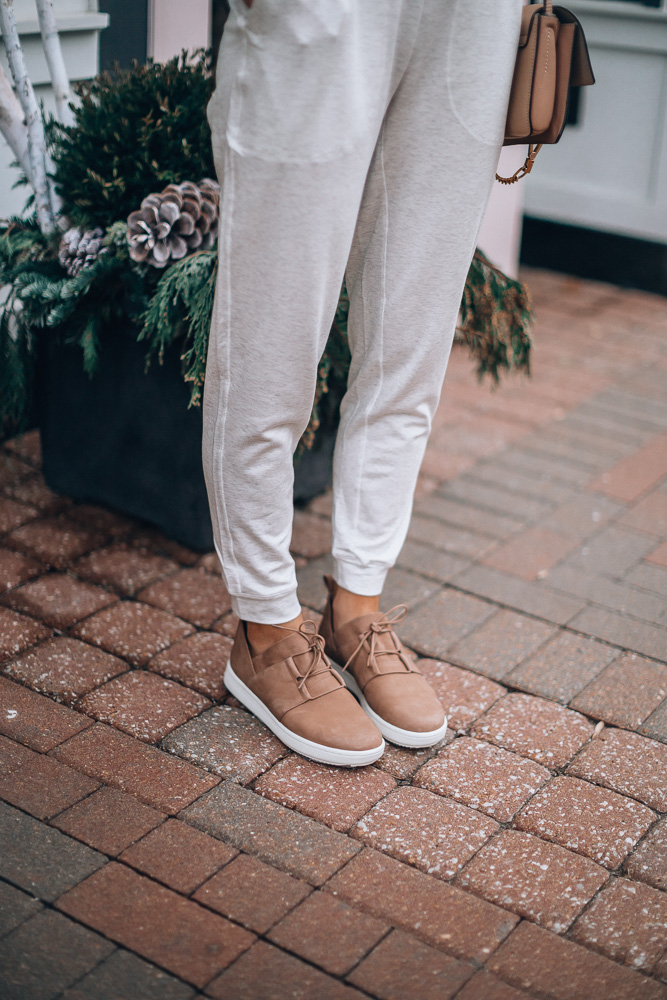 SHOP SNEAKERS

Do you have a go-to brand for wardrobe basics?
Becky
Outfit Details:
Sweater // Joggers run big size down wearing XXS // Sneakers
Sponsored by Bloomingdales.