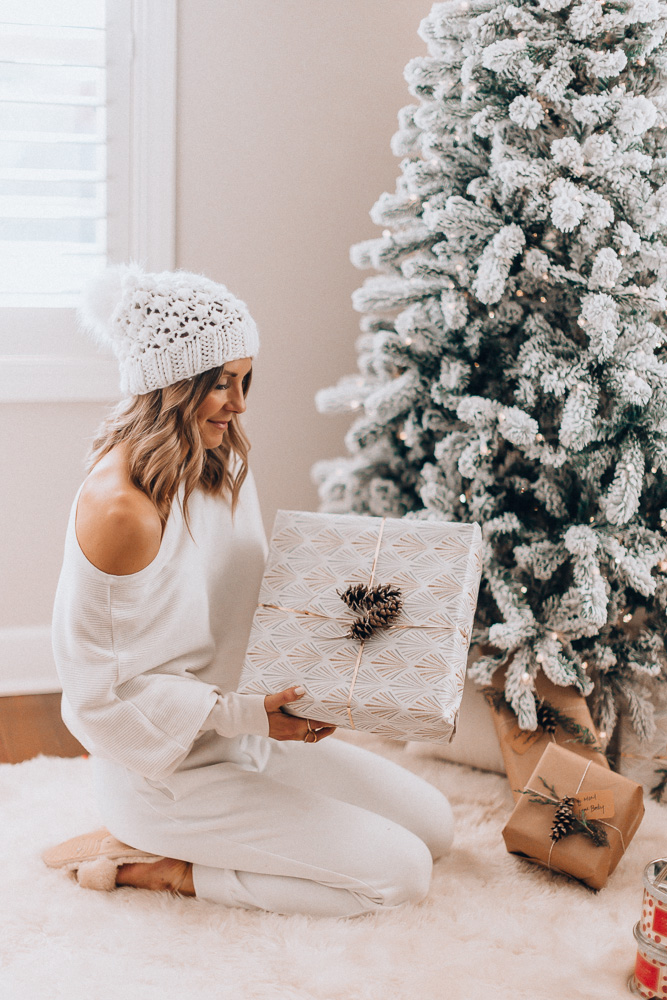 You've heard about white elephant gift exchanges & cookie swaps (which are fun traditions), but I wanted to share some other ideas for gift exchanges. These are perfect to do with sisters or cousins, a holiday staff meeting or gathering with co-workers or for just meeting up for holiday drinks with friends.
Here are some ideas for themed gift exchanges.
1. Book Exchange // Everyone brings a book. Maybe an old favorite, a new best seller, a beach read or a cook book. You bring a book and you go home with a book! Perfect for a book club or girls group.

2. Wine/Alcohol Exchange // Everyone brings a bottle! For some groups it may be fun to do just wine, while other groups you may want to open it up to any kind of alcohol. I would give a suggested amount of money so someone doesn't go home with a top shelf liquor while someone goes home 3 buck chuck.
3. Ornament Exchange // One of my friends does this with her high school friends every year and it always sounds so fun & she loves looking for the ornament. They now also do a bottle of nail polish in addition to the ornament, which is really cute!

4. Scarf Exchange // With a scarf you don't have to worry about sizes, so it's a great clothing item to be able to do in gift exchanges.

5. Favorite Things Party // This is perfect for a smaller group. If there are 5 people you're meeting up with then you bring a favorite item 5x. Each person take turn passing out their gifts, and everyone can open them at the same time (because it's going to be the same gift). Then the next person can pass out their gifts. You go home with a favorite thing of each of your friends! This is also one where you want to do a suggested dollar amount, because you are buying multiple of something.

6. Cozy Things Exchange // Each person brings something cozy to put in the gift exchange! It's a fun theme that isn't too limited, but it gives you guideline on what to wrap up for the exchange.

7. Holiday Candle Exchange // Everyone brings their favorite holiday candle, and everyone goes home with a candle! Who doesn't love that?

As for the exchanges, there are a few ways you can do it and everyone seems to have their own "house rules". I think the standard is everyone draws a number and you go in order. Person #1 picks a gift and opens it. Then #2 can steal #1 or pick a new gift to open, and so on until everyone has had a chance to steal or open. We put a cap on stealing; each gift can only be stolen 2x and then it can't be stolen again.
Another way is for each person to draw a number and then when it's your turn you roll dice. Each number means something different. So, before the game starts decide what each number means. Examples: If you roll a 1, take the gift with the person on your left, if they don't have a gift yet, pick 1 from the middle. If you roll a 3 pick a gift from the middle & then trade it with someone who has an A in their name… and so on.
Does your family or group of friends have gift exchange traditions? I'd love to hear them!
Becky xx