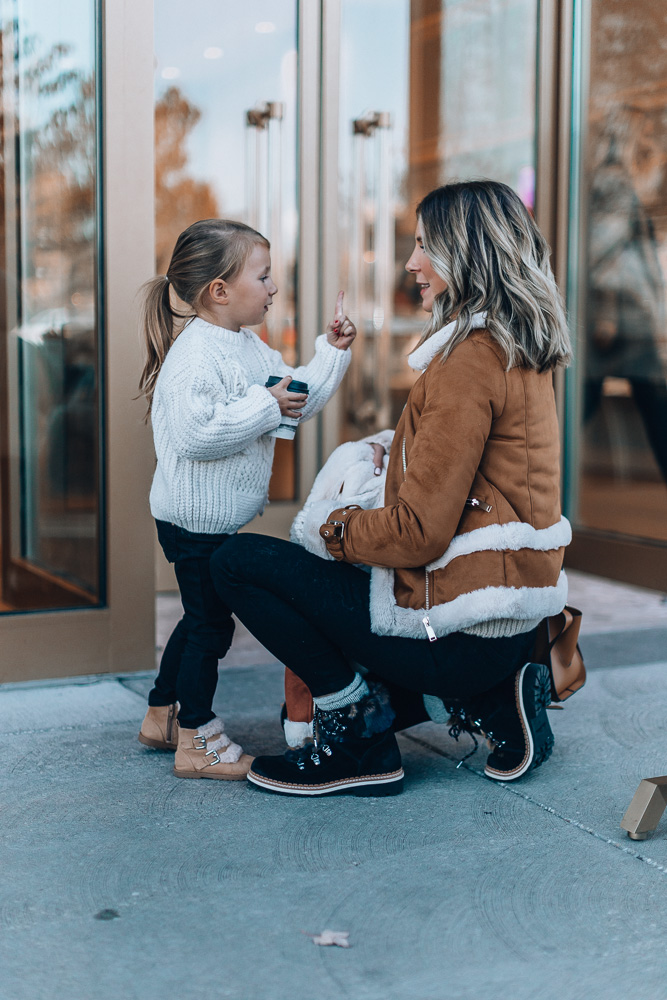 Making time to do special things with each of our kids individually has been a priority for Michael and I lately. Family outings are great, but now that we have two kids, we agree it's important to make each of them feel extra special every once in a while. We decided a good way to do that was to have mommy (or daddy) and me days. Sutton and I just had one so I thought I'd share how to make one of your own!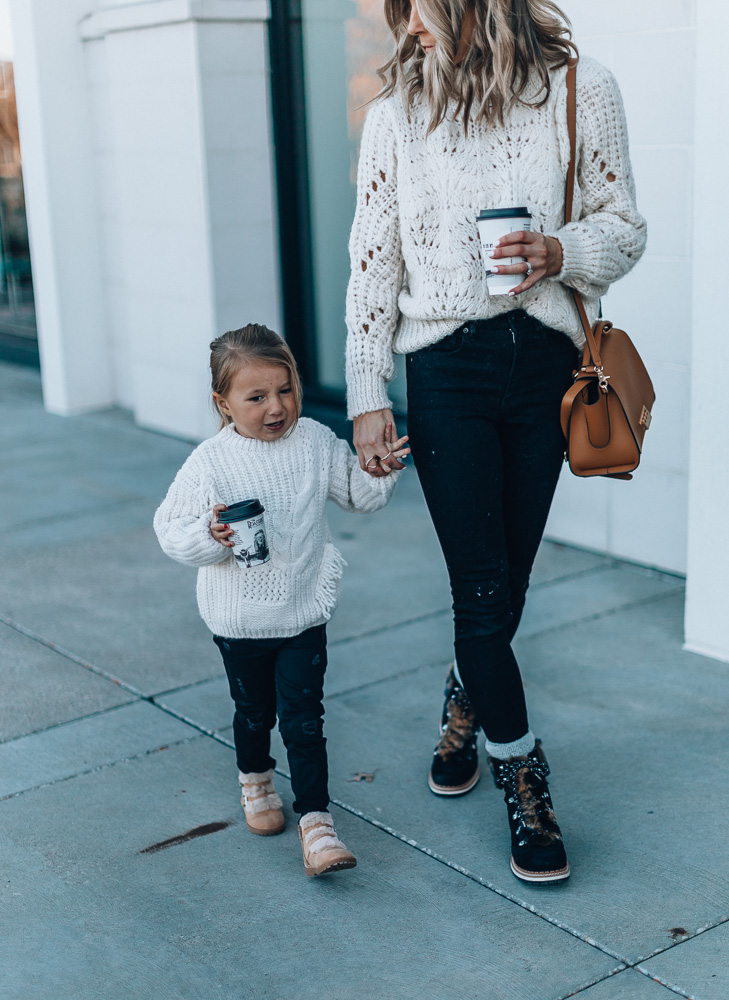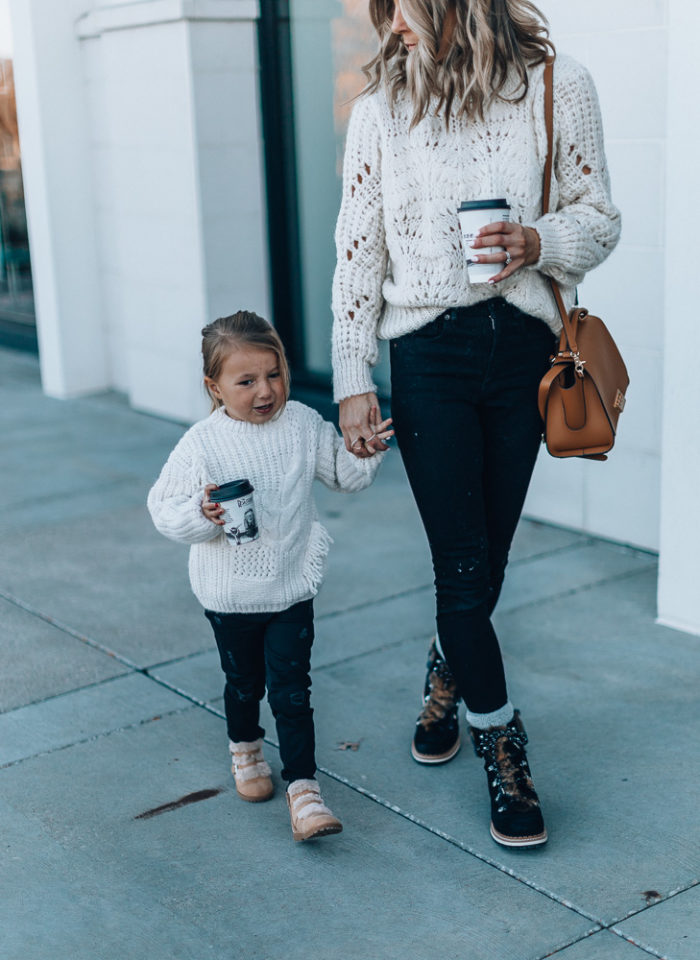 River Island mommy and me outfits
First and foremost, I thought matching outfits would be so fun for Sutton and I to have during our day together. Both of our jackets, sweaters, jeans and Sutton's faux fur boots are River Island. Basically head to toe River Island. It's the perfect place to shop for a mother-daughter matching outfit because of their range of products and sizing, as well as the fashion-forward options. And it was perfect timing for this seasonal look with the holidays and winter coming.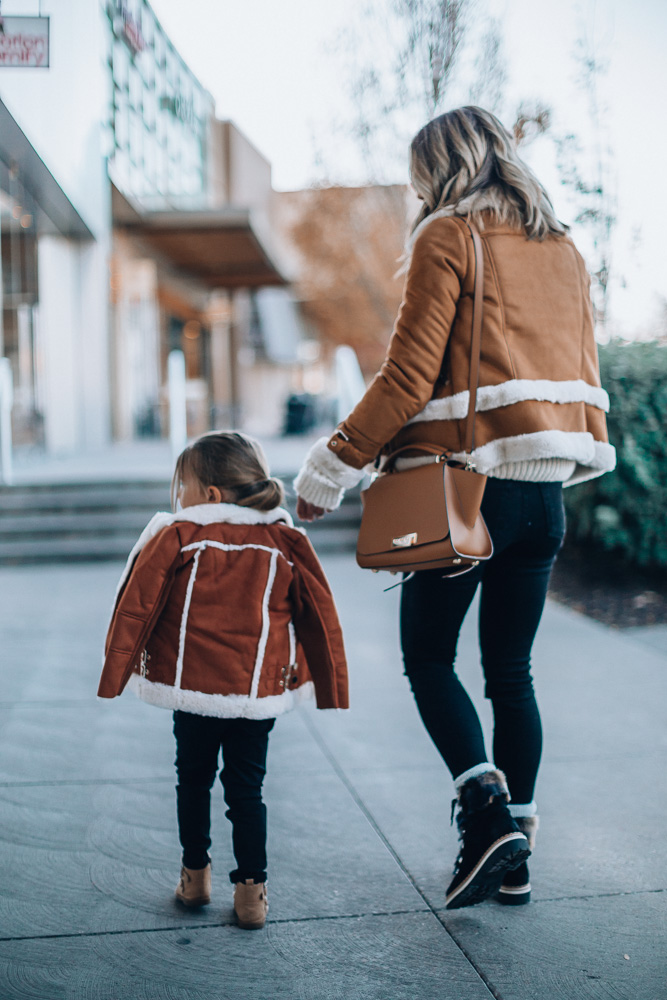 Sutton absolutely loved her outfit and the fact that we matched. I think it made her feel like a "big girl" while out with mom. We were both cozy and warm all afternoon long, which was key, as well as looking stylish, but you can never go wrong with River Island.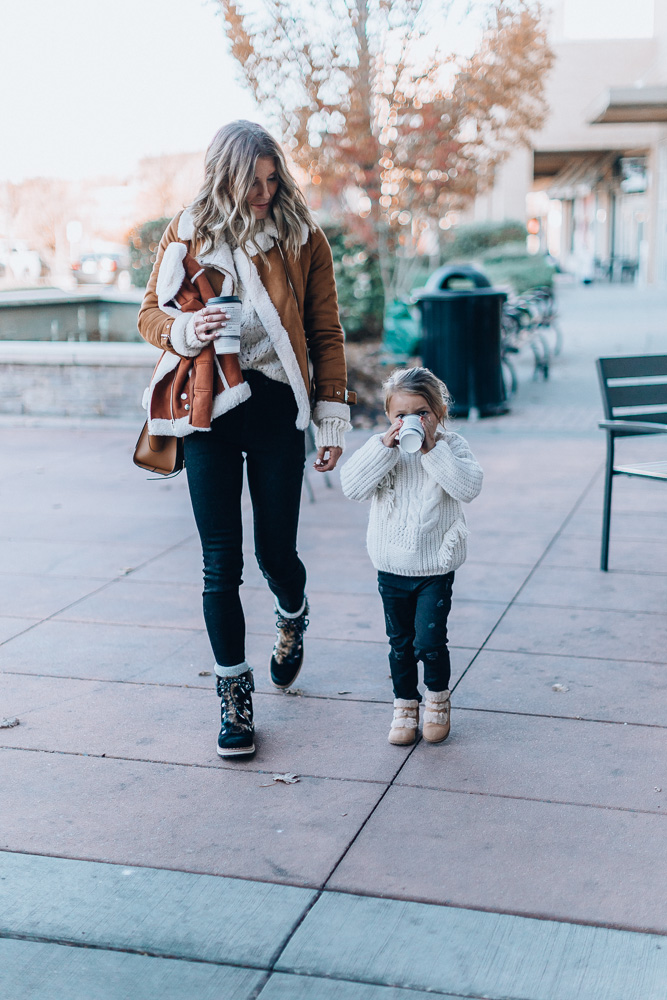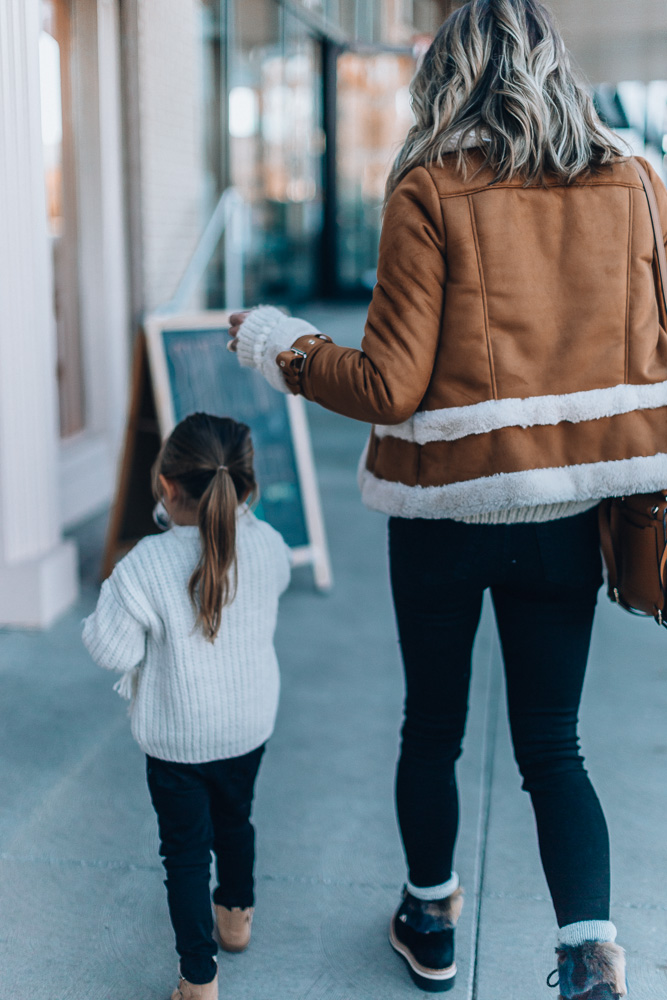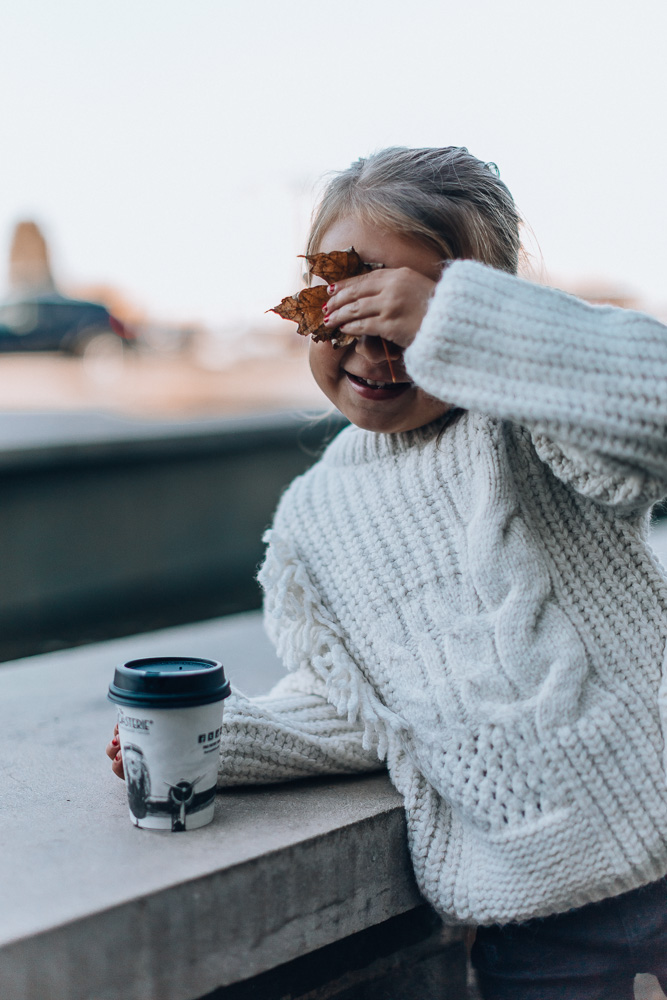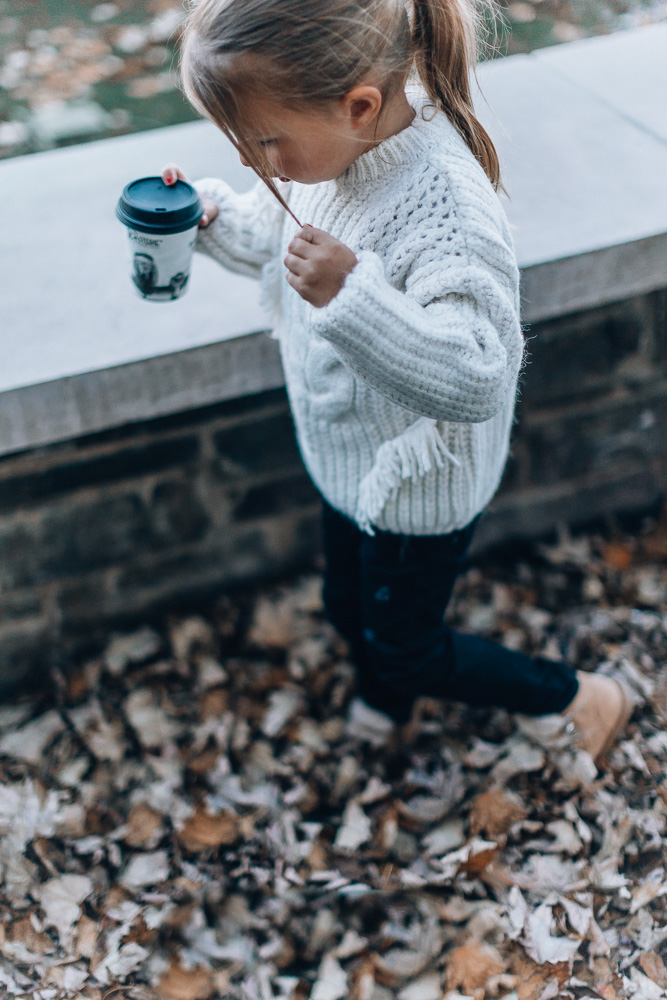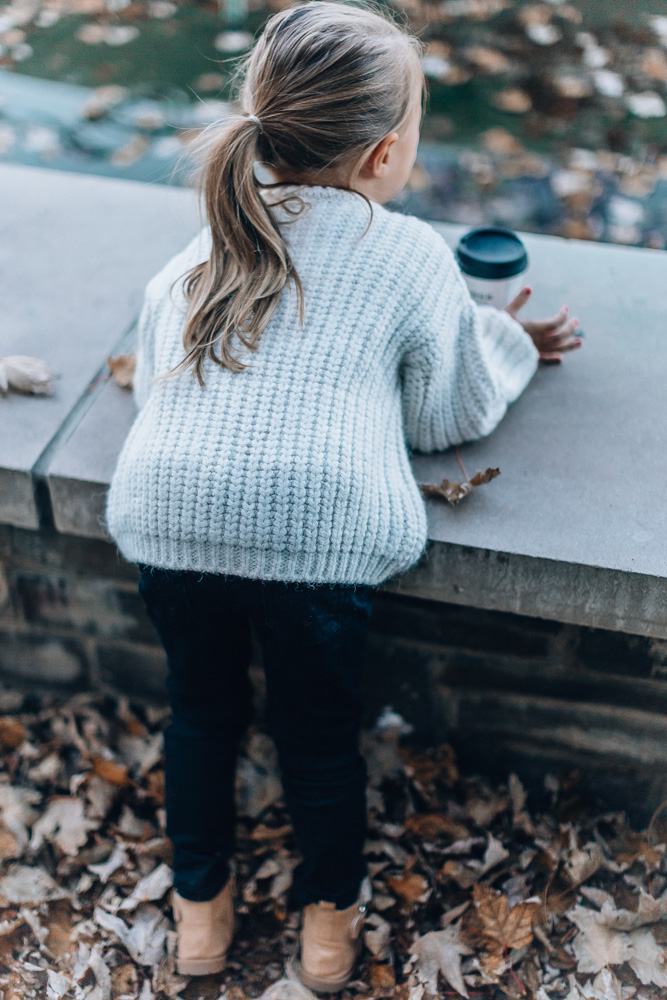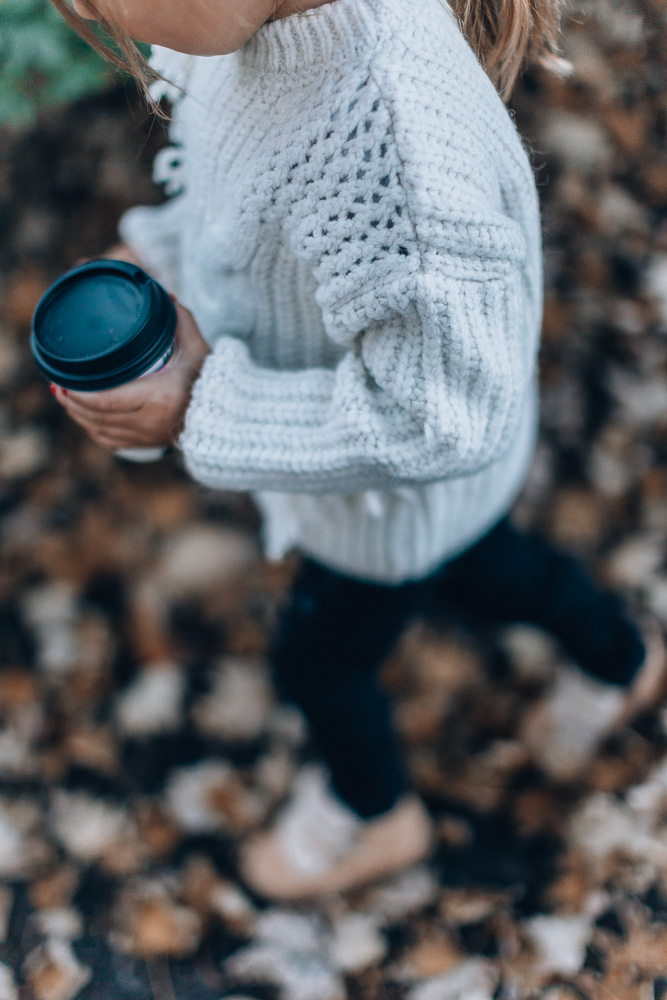 A fun activity
One thing Sutton and I have in common is our love for style. So, we had a fun little shopping day together and ended it with a coffee run. Coffee for me at least, hot chocolate for her. Again, it made her feel like a big girl and thought it was super cool to match her mom. I really enjoyed it too, but I won't lie, it made me think of how spending time like this with her when she's a teenager probably won't happen very often, ha! Trying to take in all these precious moments!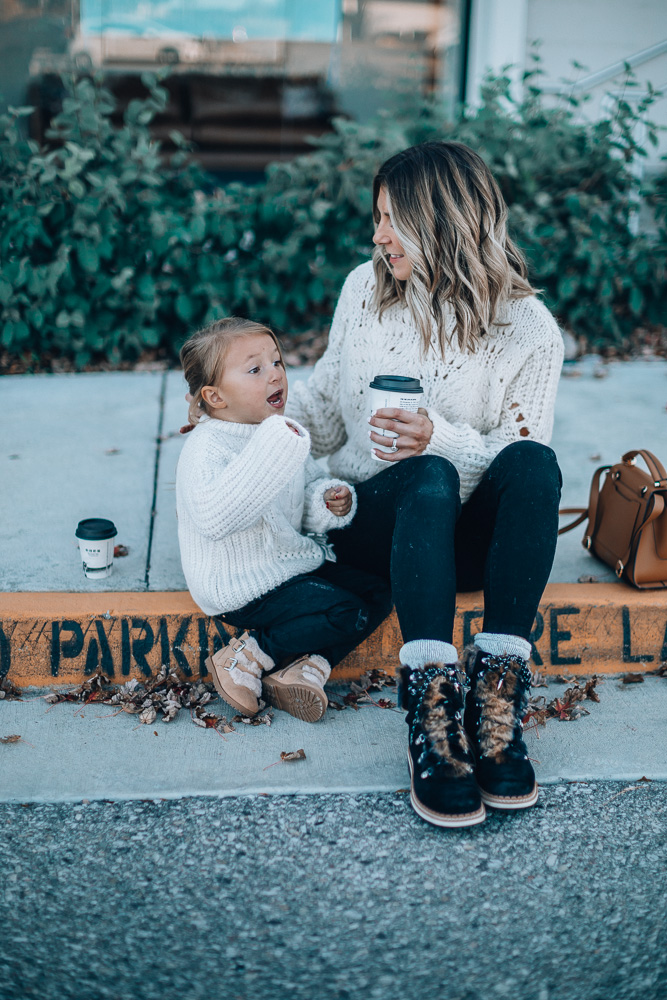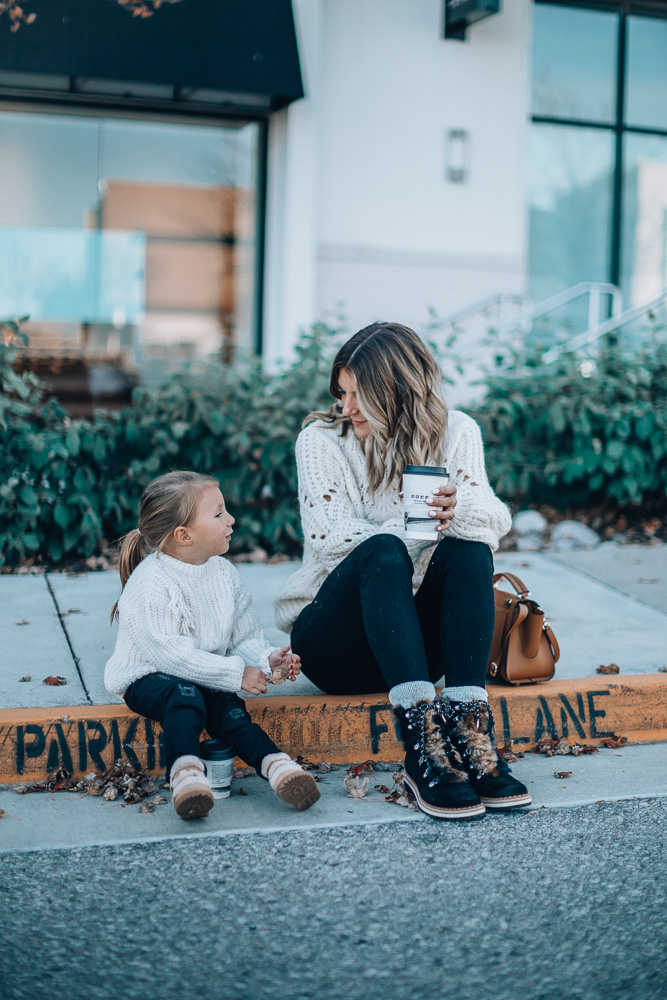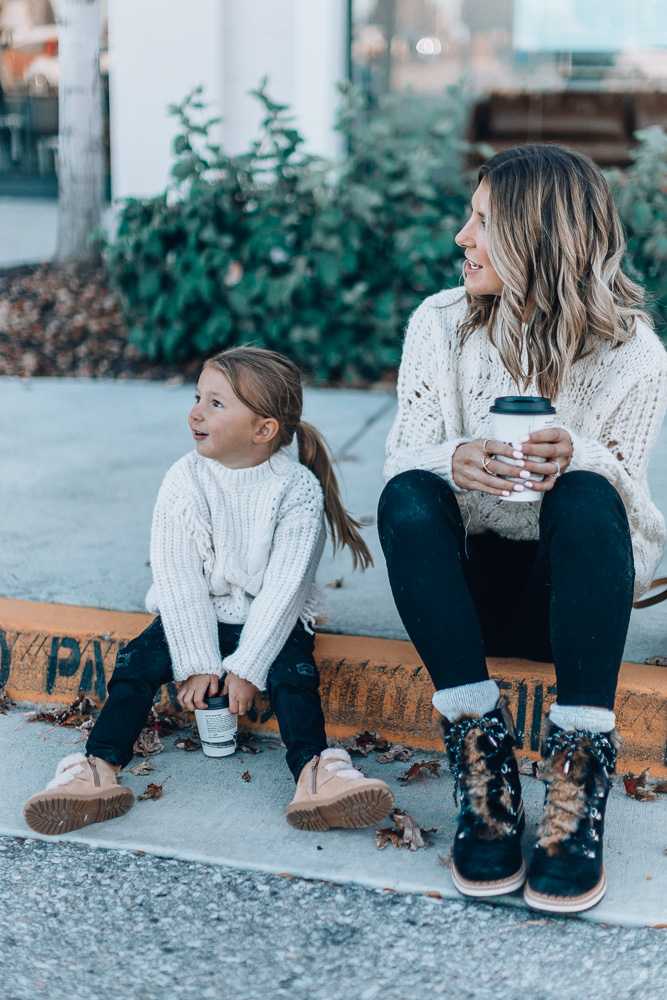 Capture the moment
I take a lot of photos for the blog, but I think ending your day with a little mommy and me photoshoot is a super cute idea. Sutton loved being in the photos with me and playing "model" for the afternoon. And since you put so much thought into your matching outfits, you might as well take photos in them, right?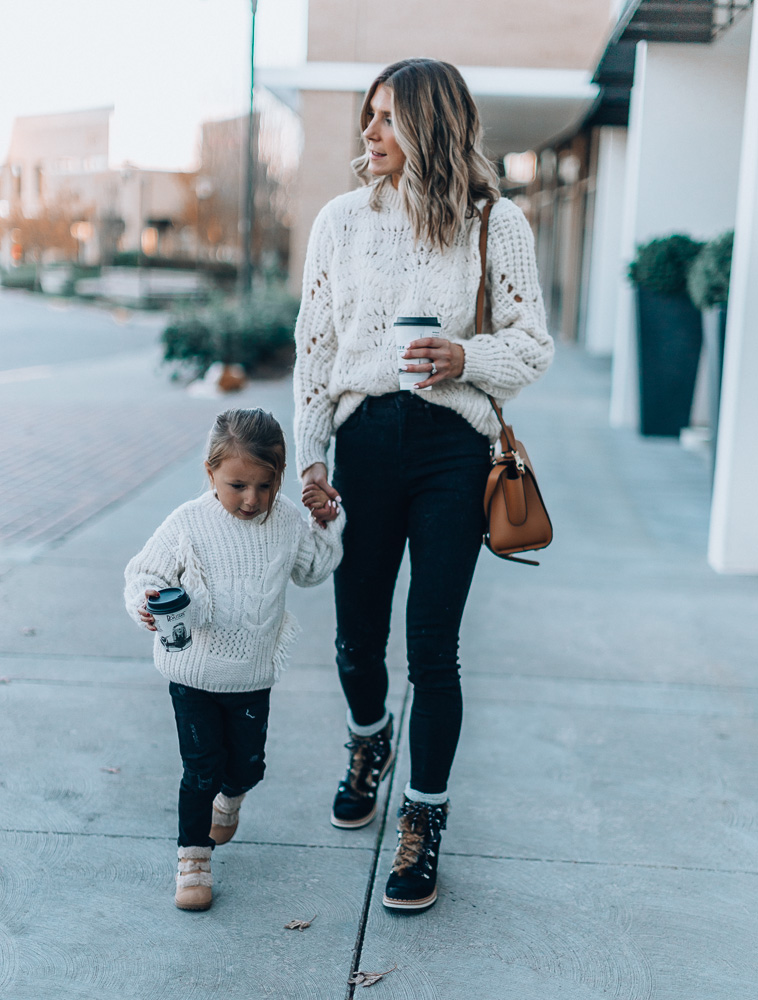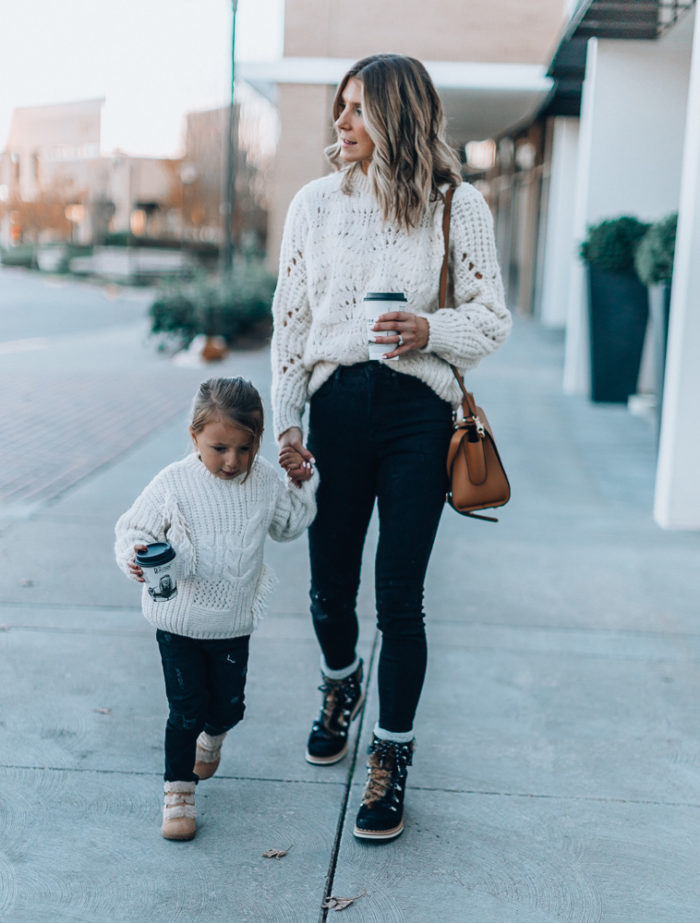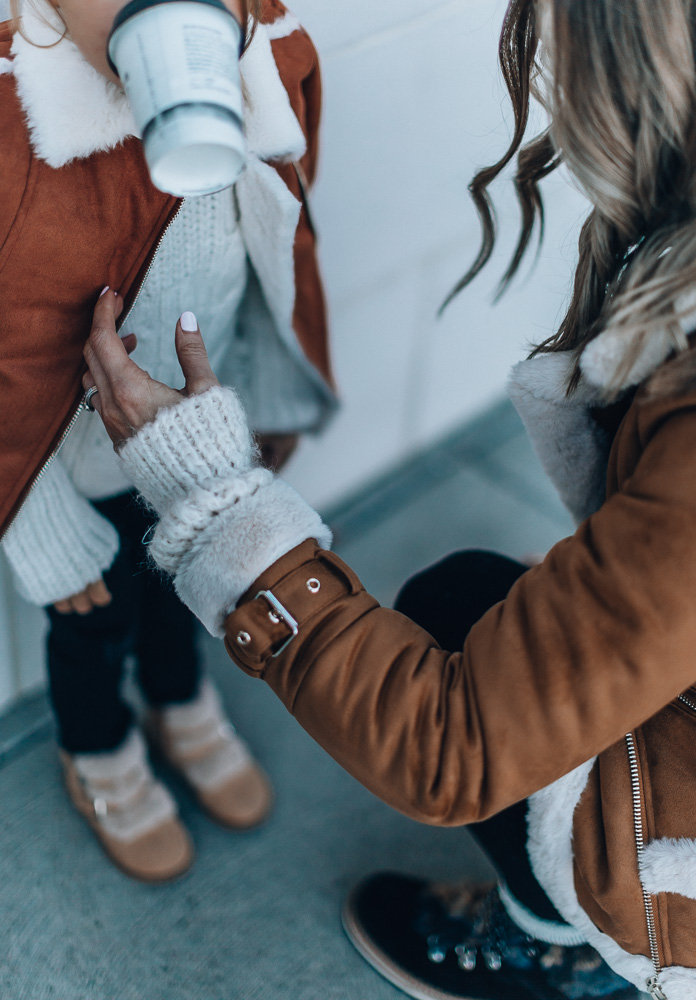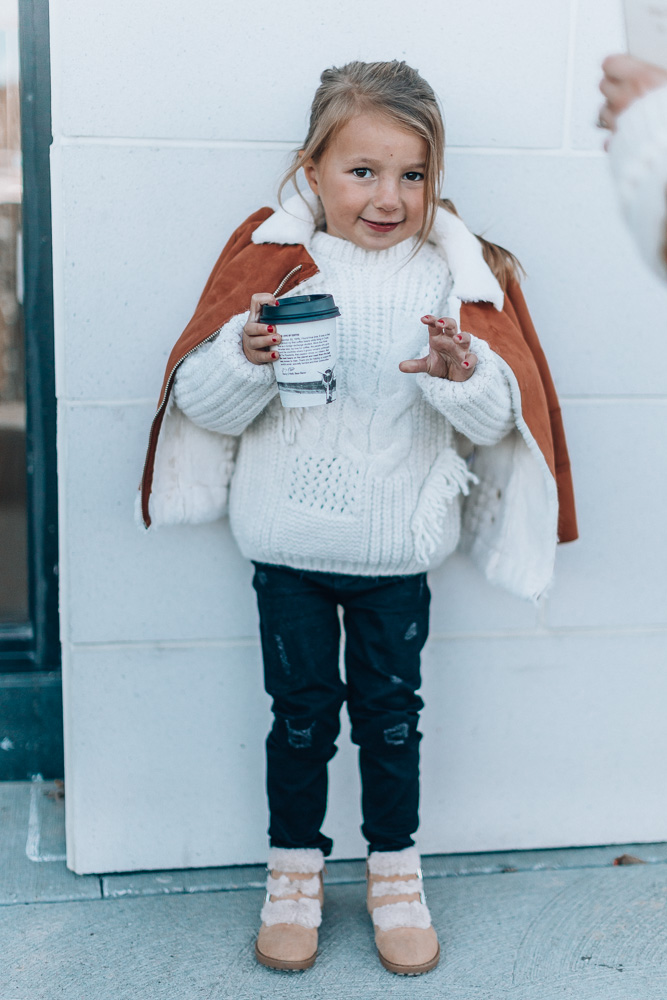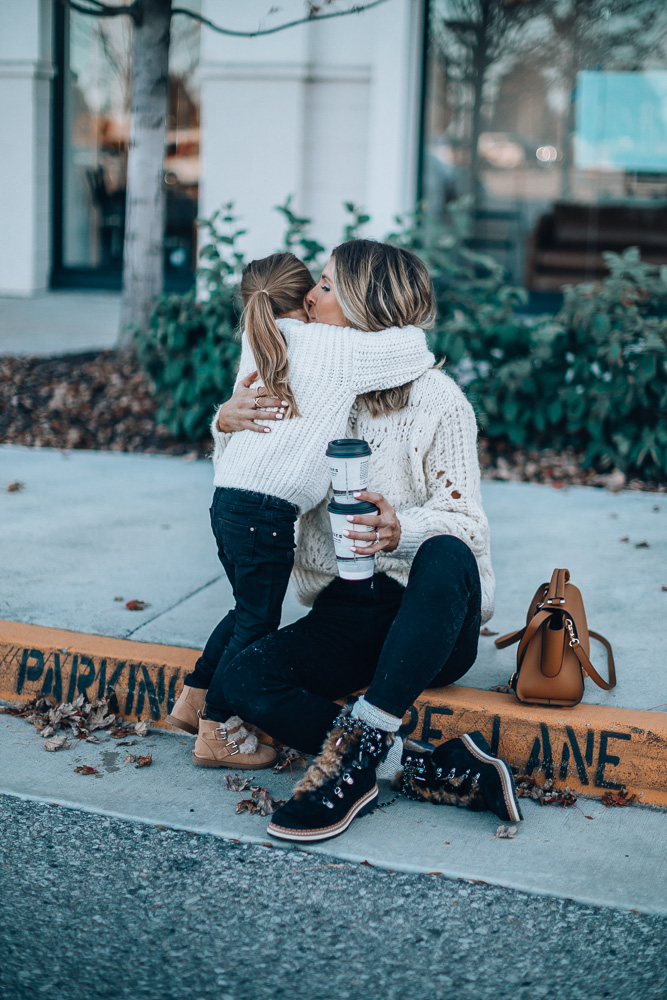 How do you make your kids feel special?
Becky xx
A big thanks to River Island for sponsoring this post!
Outfit Details
Sweater // Jeans // Shearling Faux Fur Jacket // Boots 
Sutton: Sweater // Jeans // Shearling Faux Fur Jacket TTS // Faux Fur Boots
SHOP THE POST