Though it might look like I'm always excited and motivated to workout, I'm human. The holidays can make it tricky! From the extra food to being snowed in (like we've been recently), to the general craziness the holidays bring, it's definitely a struggle some days.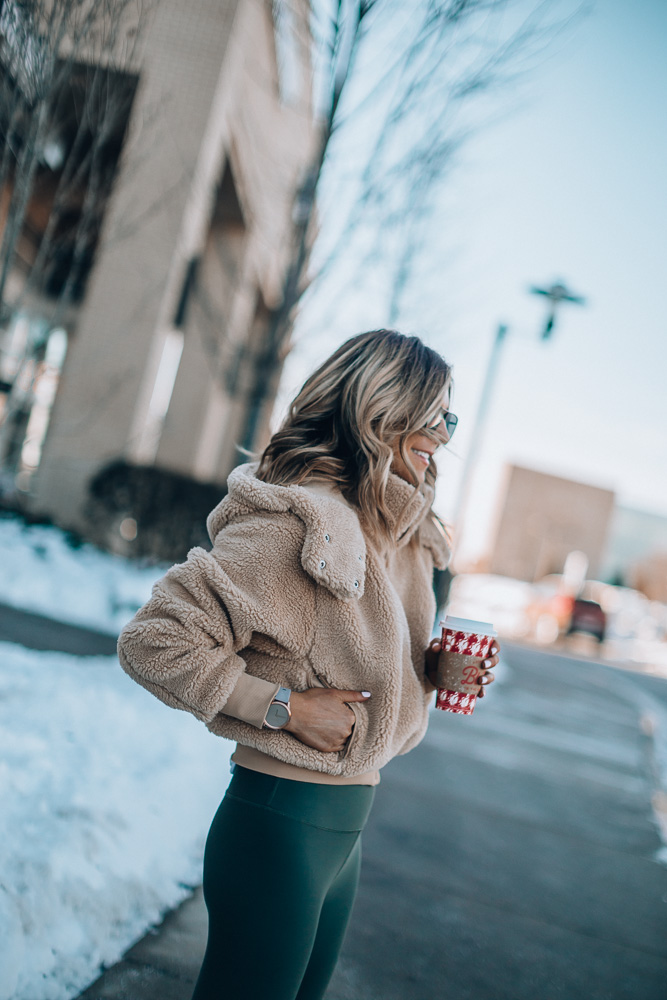 I can write a whole post on my tips for getting through it, but today I wanted to call out one thing specifically because it's such a big part of my daily routine. I'm talking about smart, active watches.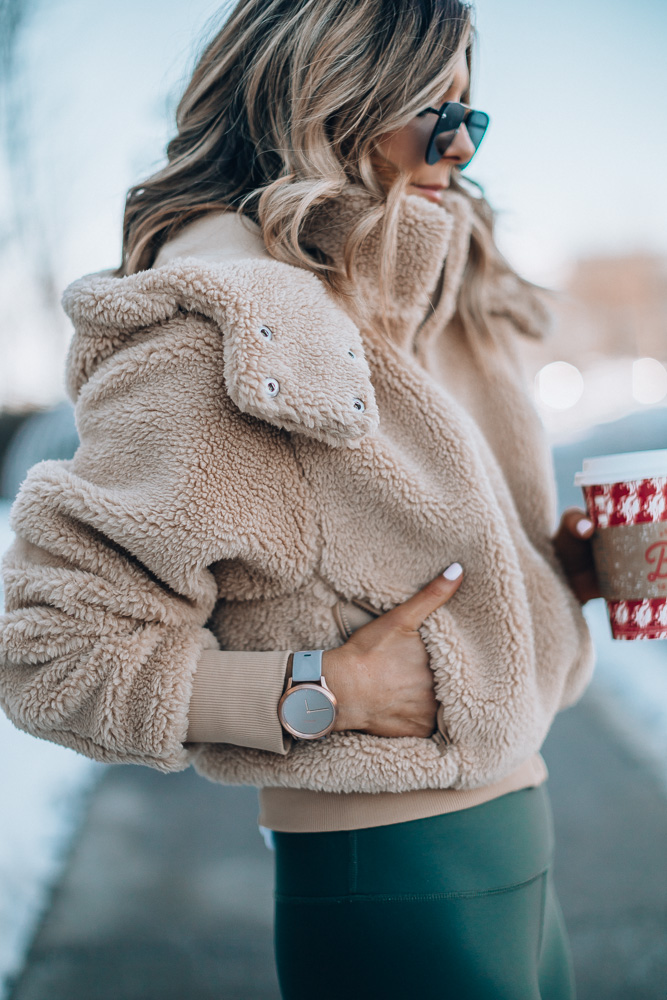 You guys have probably seen me use these in the past during workouts, but lately, I've made the change to wearing one throughout the entire day. Honestly, I would have done this a long time ago, but I had a hard time finding one that meshed well with my everyday clothing. Or one that didn't look to "fitnessy," if that makes sense.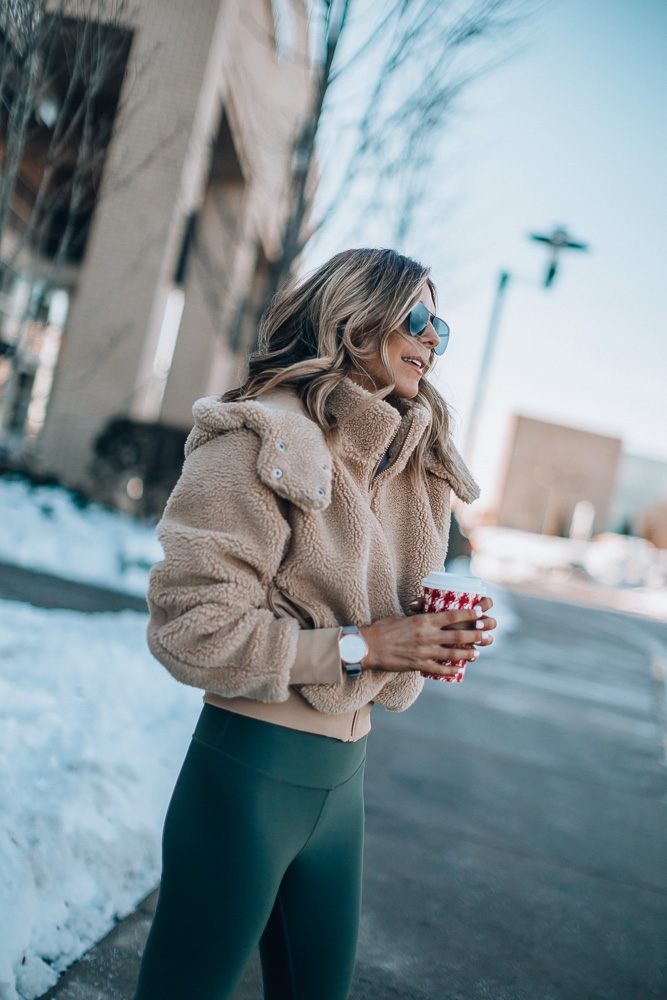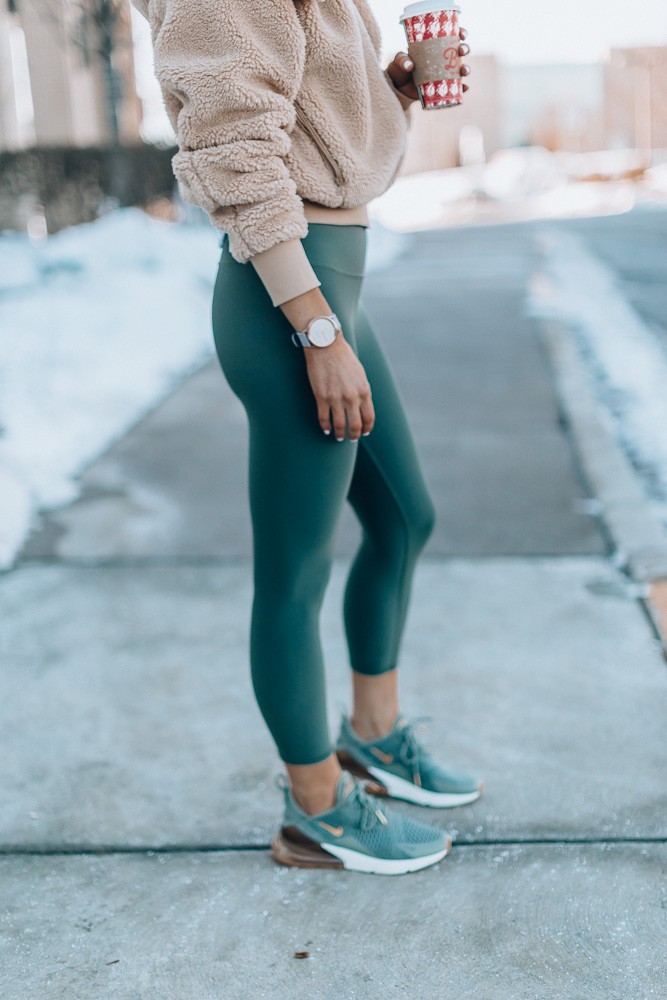 And then I found this Rose Gold Stainless Steel Garmin with the suede band and everything changed. It's so pretty right? It goes with everything in my closet, which I love, but what I appreciate even more is how it keeps me active even after the gym. It not only tracks my steps and motivates me there, but I like the sleep and stress trackers too – since those are just as important as movement when looking at overall health. I've been wearing this almost daily with whatever I have on, and the quality is amazing as well. I really can't say anything bad about it!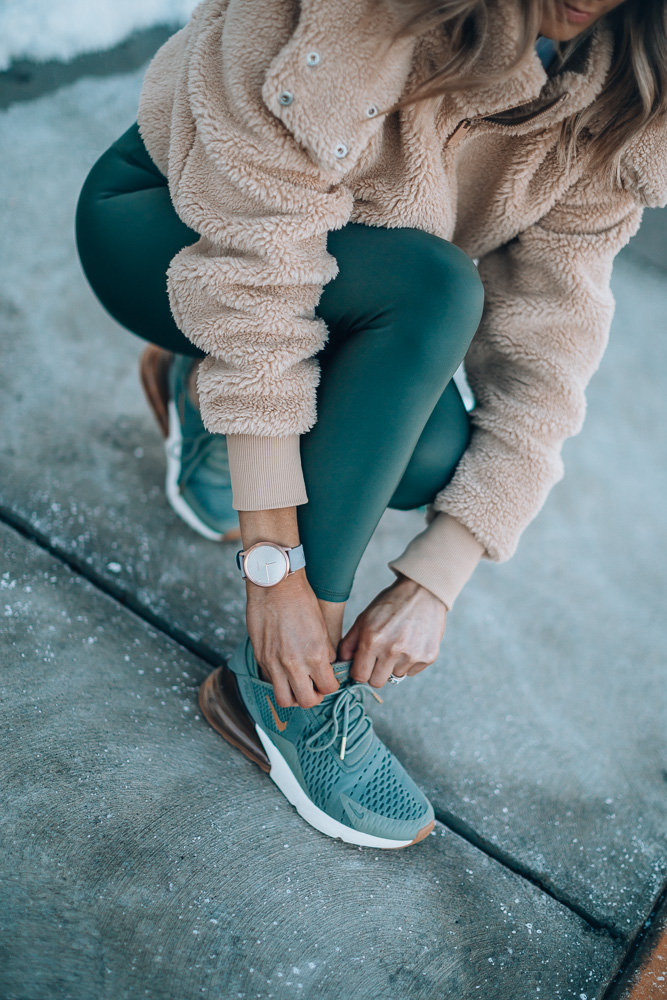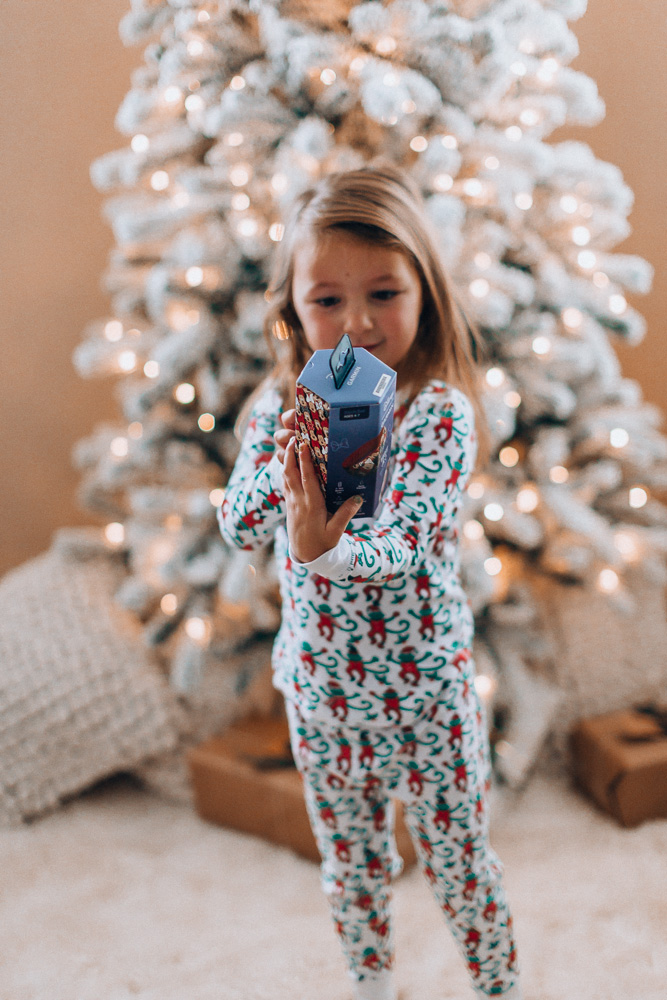 Funny enough, Sutton also got a Garmin – a cute Minnie Mouse one – which she's obsessed with. She's always seen her older cousins wearing similar ones and asks me about how many steps I've gotten. I thought it'd be fun for her to get her own, and it's been a hit. She'll even run around the yard or house to see how many steps she can get. I think it's cool that she's setting herself up to be active from a young age in what feels like a game.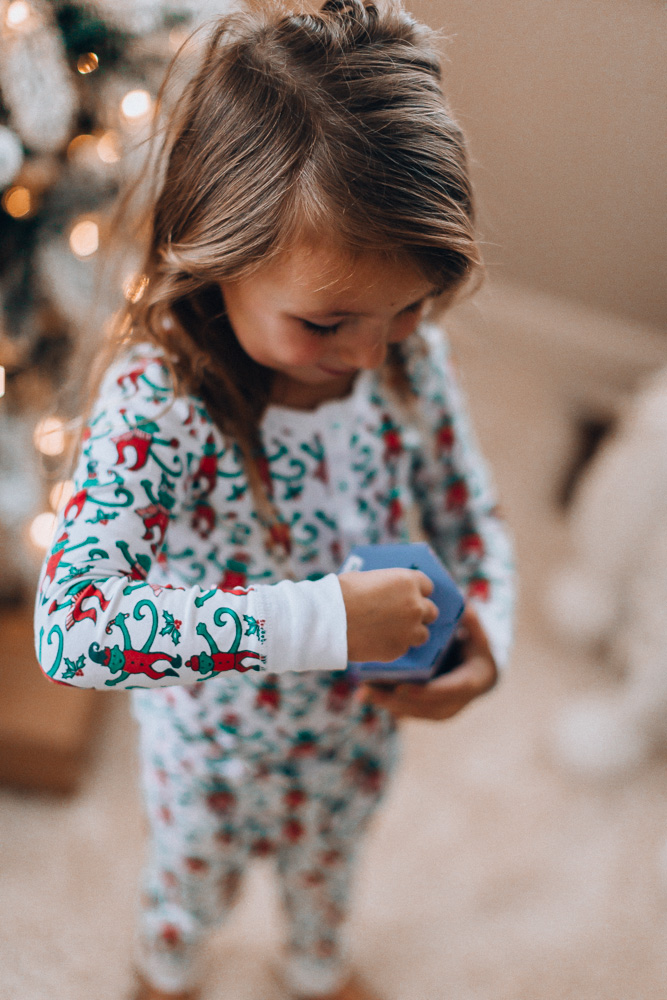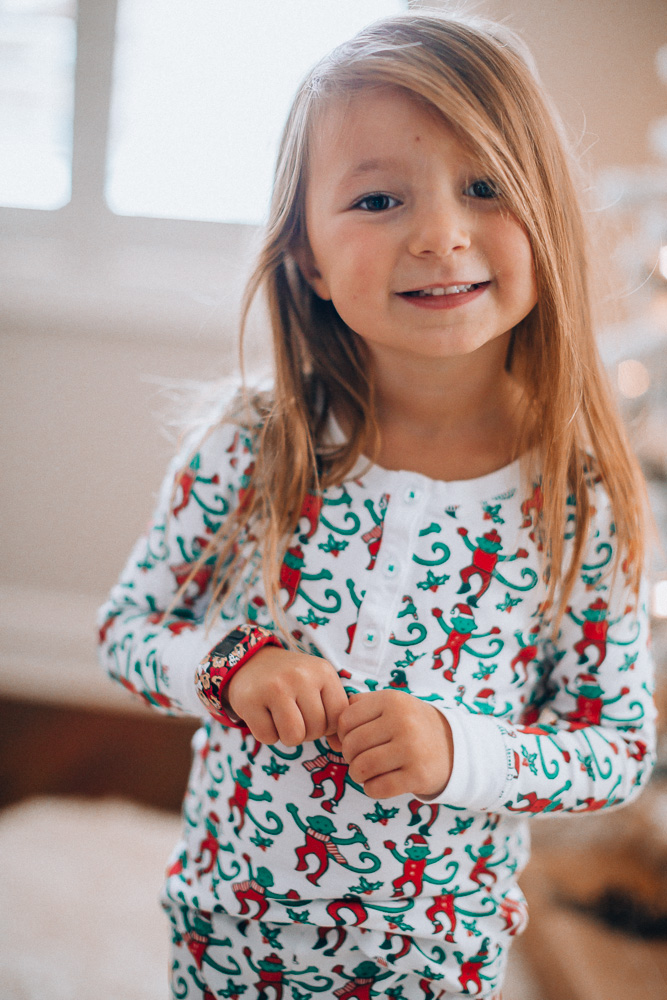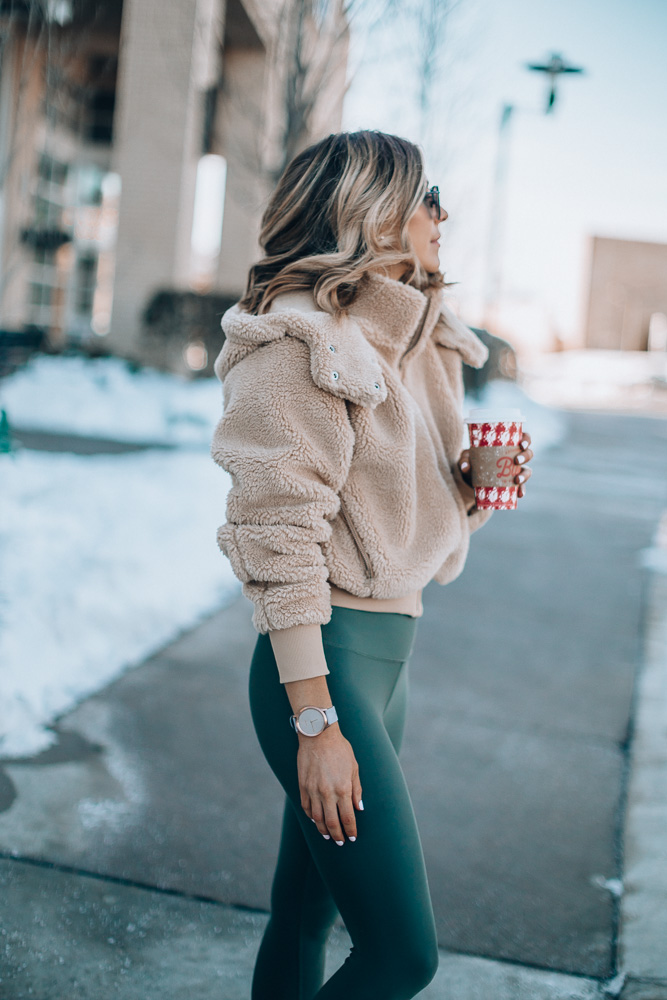 Anyways, I know you girls always love quick health tips so wanted to share this with you. It'd be the perfect Christmas gift for someone in your life, a kiddo, or yourself 🙂 I love all the option of styles and functions that Garmin has to offer and fit your lifestyle! Let me know if you get it and what you think!
Becky xx
Outfit Details
Garmin Rose Gold vivomove Smart Watch // Sherpa Jacket // Sneakers // Leggings // Sunglasses

Sutton's Minnie Mouse Garmin Tracker
SHOP GARMIN FITNESS TRACKERS

A big thanks to Garmin for sponsoring this post!