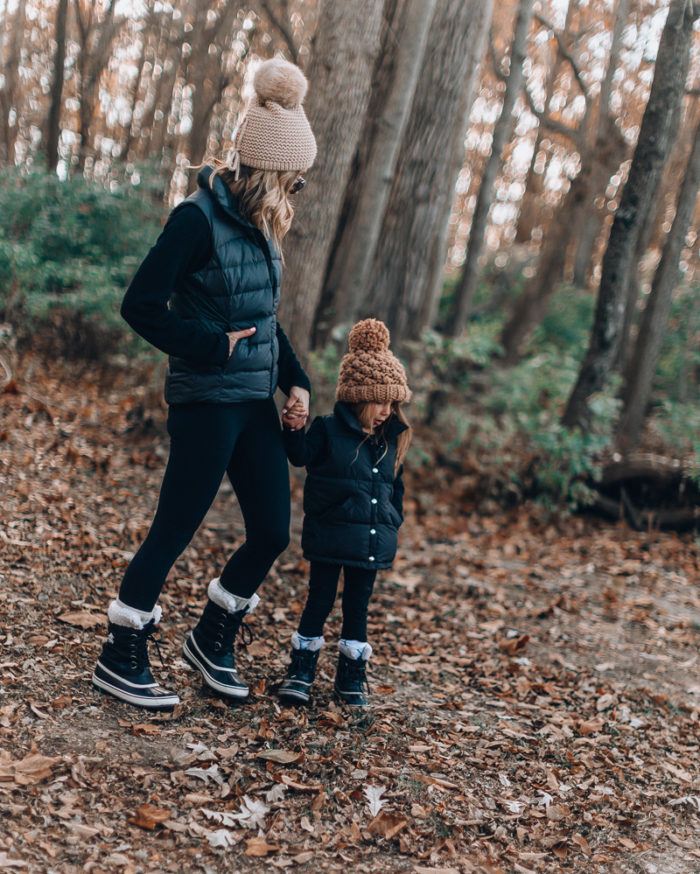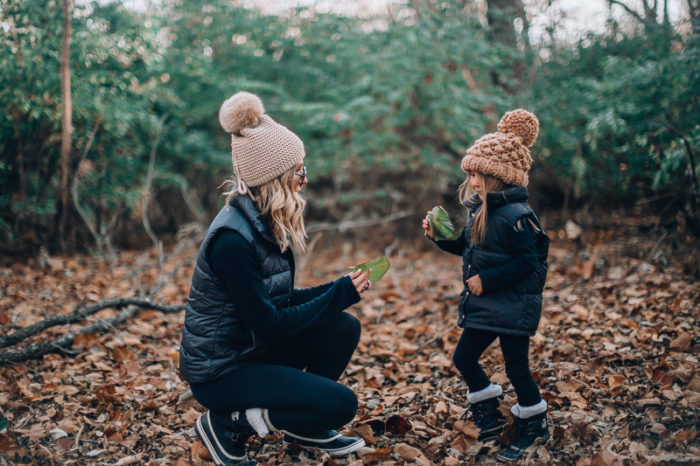 It's the season of giving and I'm so excited to buy something for everyone on my list! One of the things I love to both give and receive is shoes. And this year, Shoes.com is a favorite destination for all the different styles I'm looking for.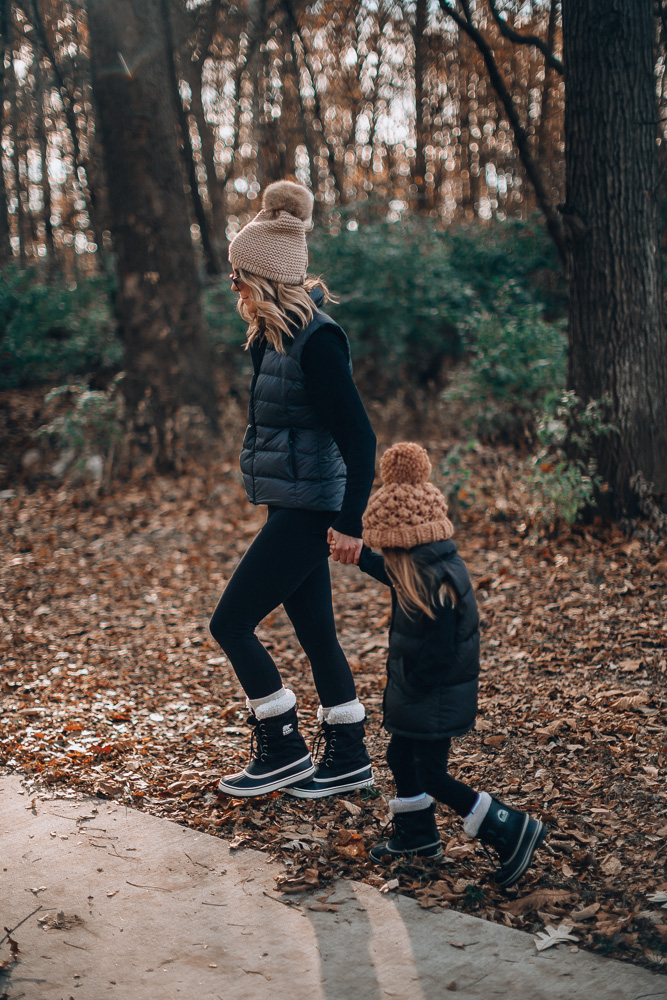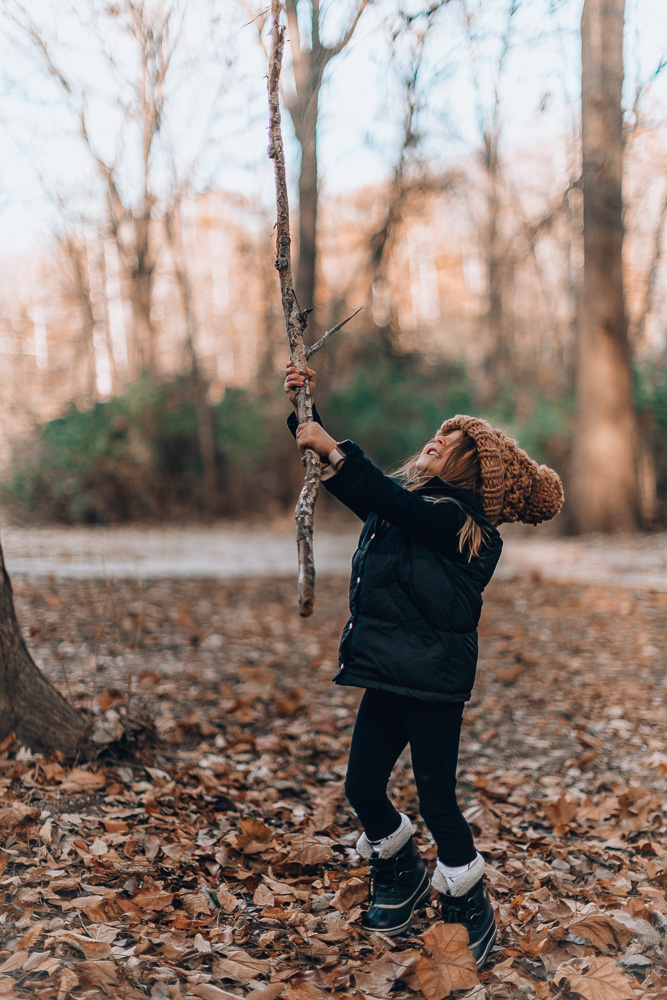 Sutton got her pair a little early so we could do this fun mommy and me shoot, which she really liked doing. I love styling Sutton, but dressing her has been particularly fun lately because she's really starting to develop her own sense of style. Thankfully, doing matching outfits with her mama is still a part of that style. I'm definitely not looking forward to the day that stops!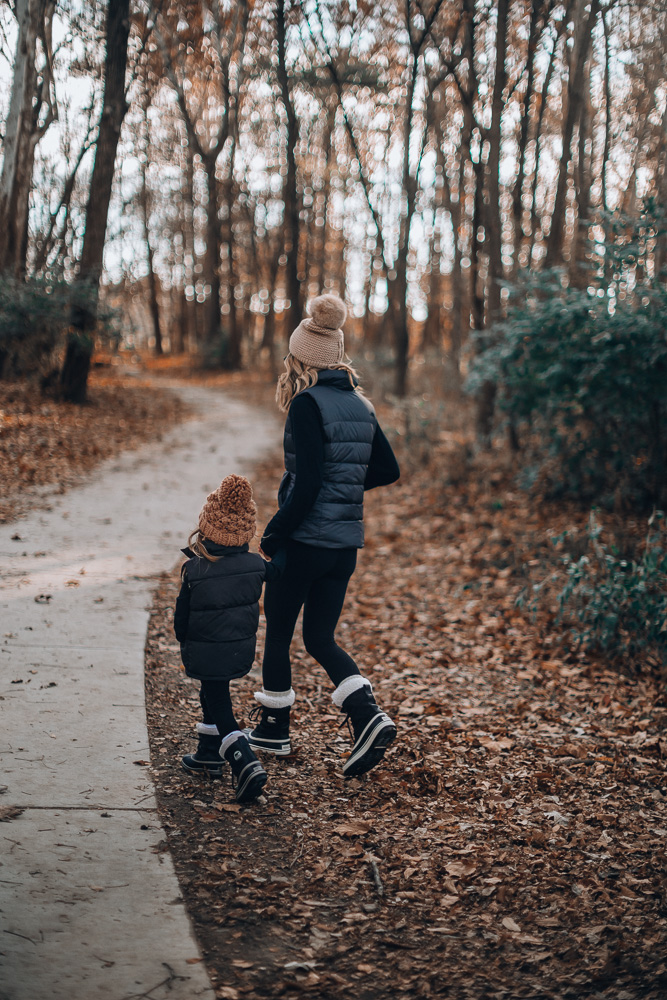 The Sorel boots we're wearing from Shoes.com are highly sought after this time of year and often sell out, so definitely do your shopping ASAP! I'm excited to gift a few more pairs of these this year because I know people will be so surprised and excited to receive them. Because not only are these boots very trendy and stylish, but they're perfect for our cold Midwest winters!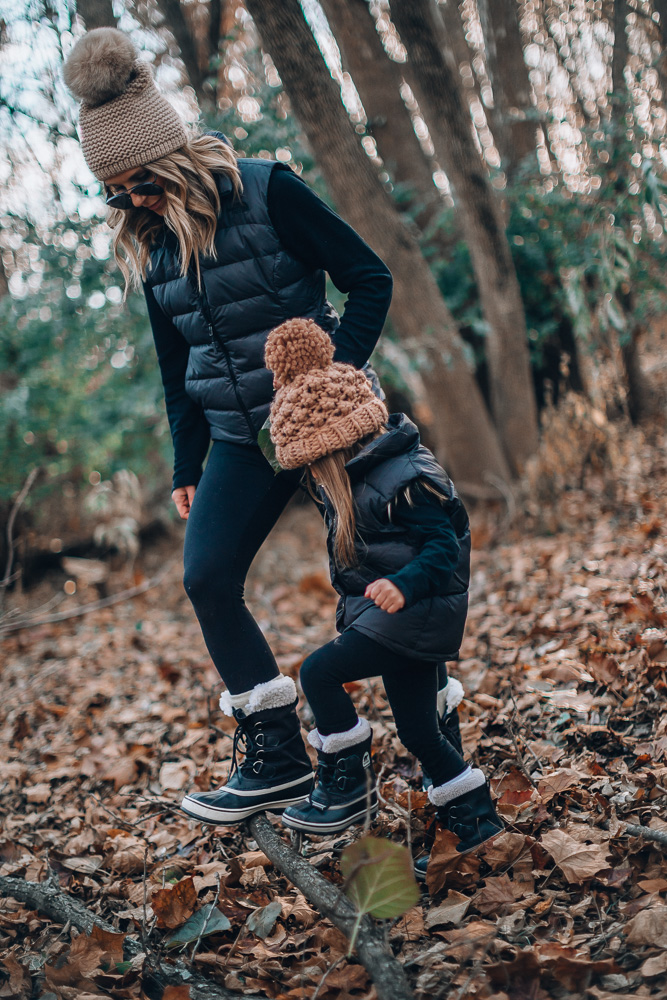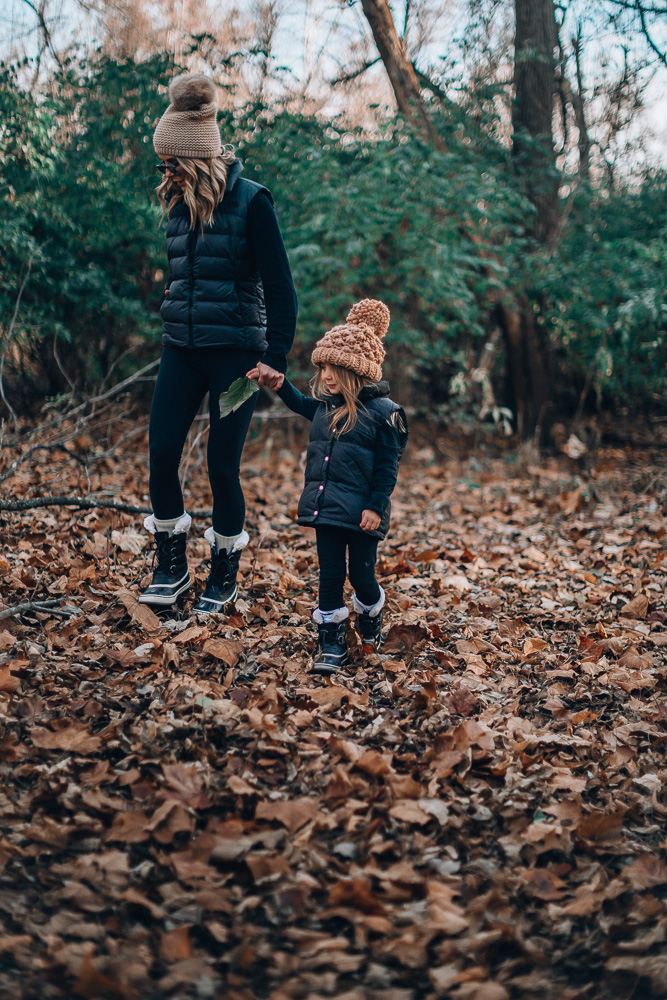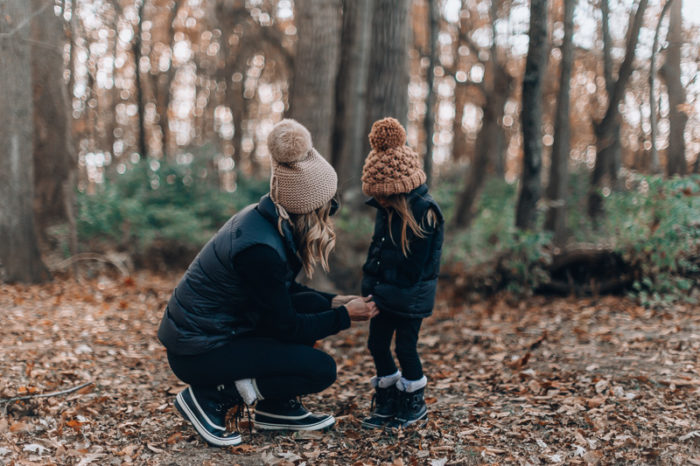 When styling them for this shoot, I went for comfort all the way. The all-black look (with a neutral colored stocking hat of course) is super chic, but you can wear these boots with jeans, too. Another reason they're a great gift – they're versatile while still being completely functional.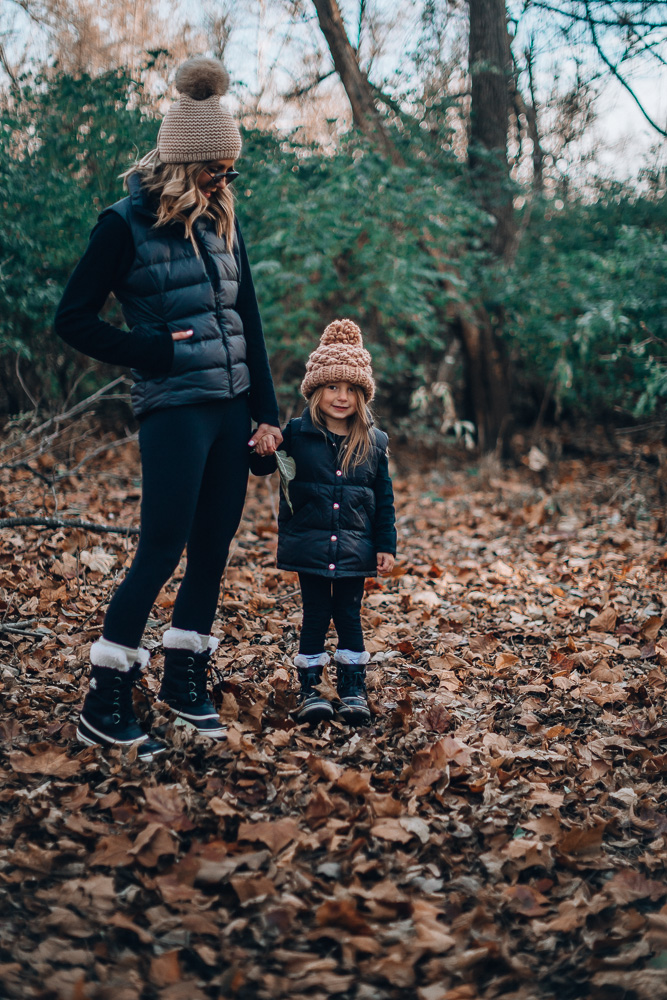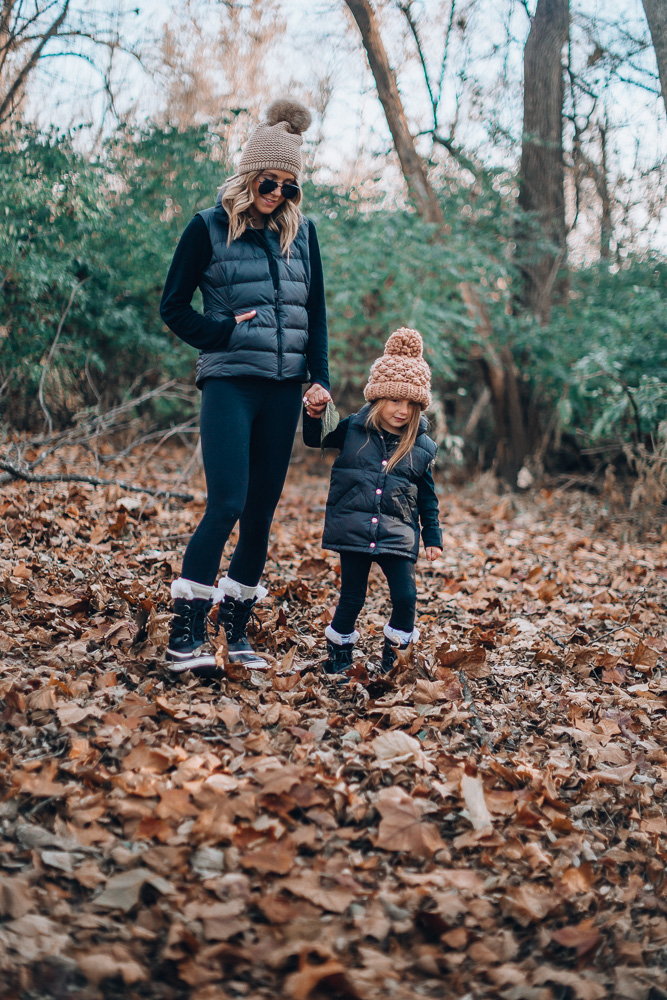 Do you ever give shoes for gifts? You have to check out these Sorel boots at Shoes.com!
Becky xx
OUTFIT DETAILS
Sutton: Sorel Boots // Puffer Vest // Beanie // Leggings
Mom: Sorel Boots TTS // Puffer Vest // Leggings // Thermal // Beanie

A big thanks to shoes.com for sponsoring this post!