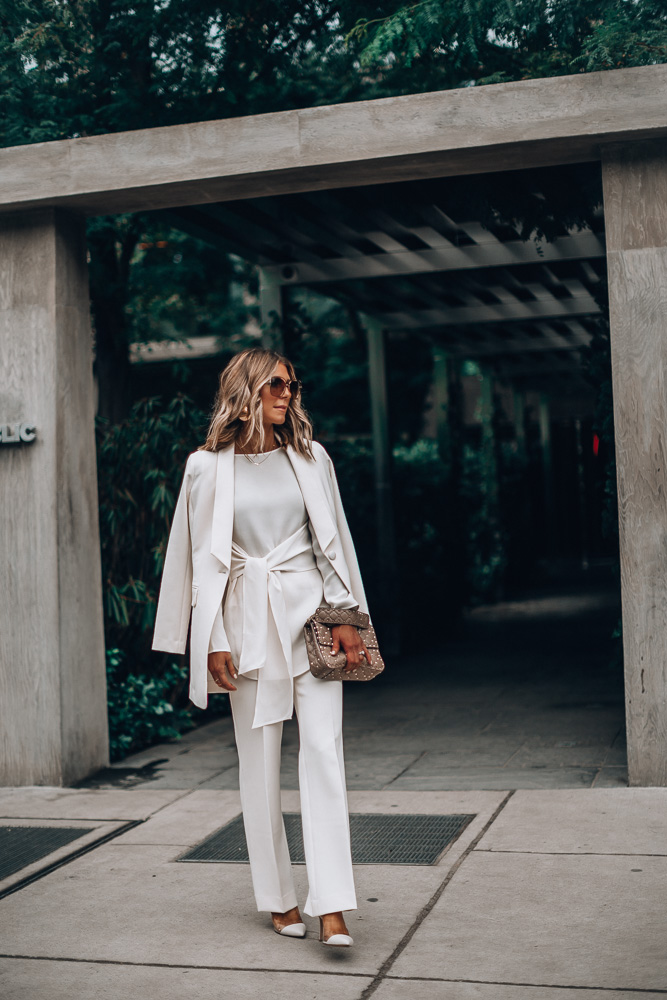 Kansas City might not be known for its luxury shopping and boutiques to outsiders, but I personally appreciate what the city has to offer. It's no Rodeo Drive or Fifth Ave., but that's what makes it so special. Stores feel more intimate and the whole shopping experience feels less overwhelming vs. some of the major shopping cities in the US.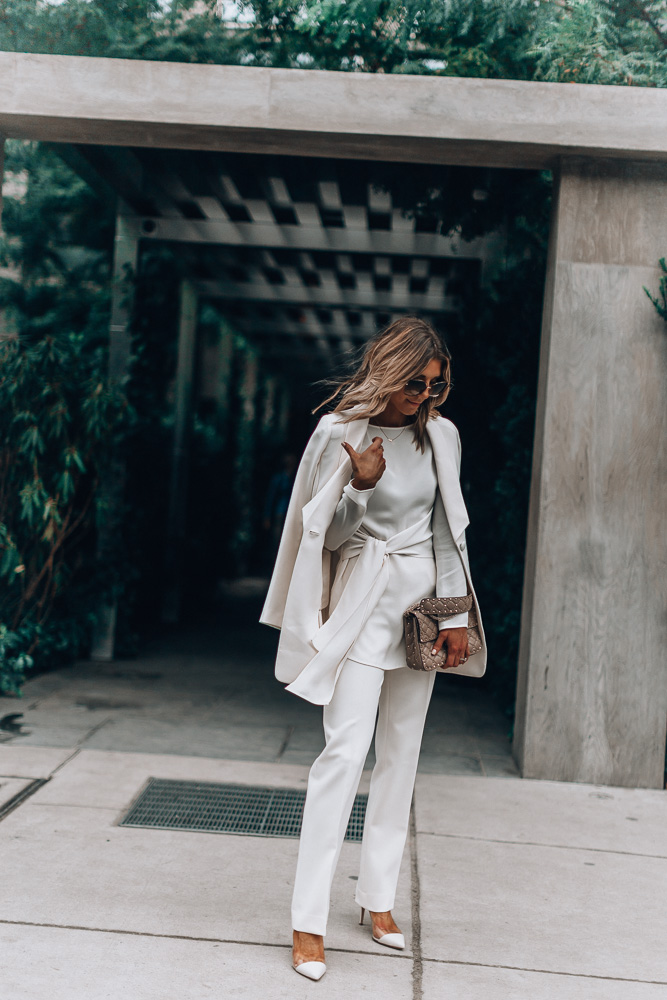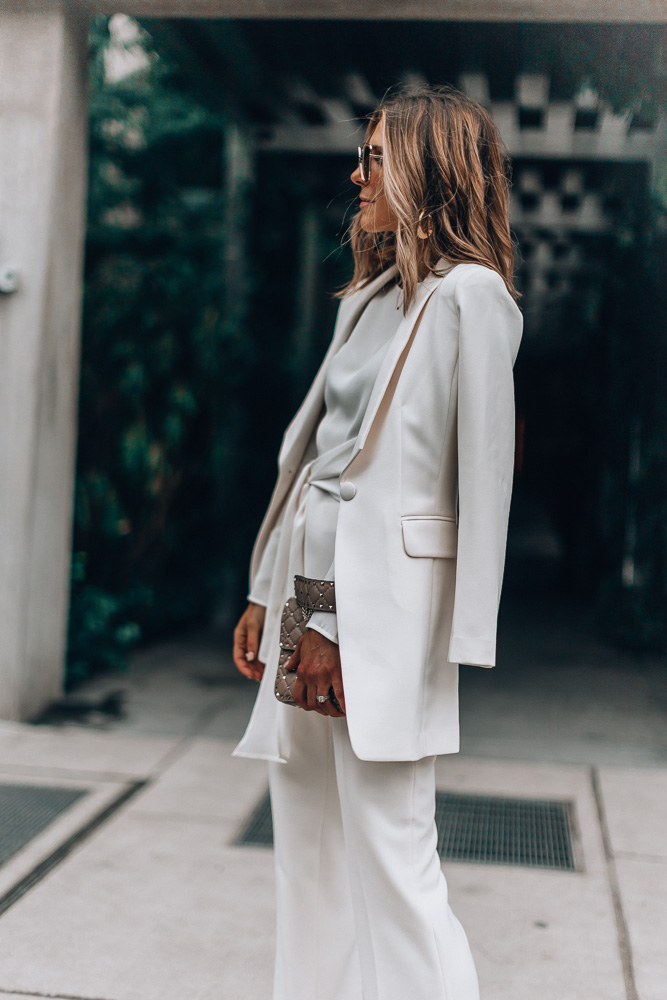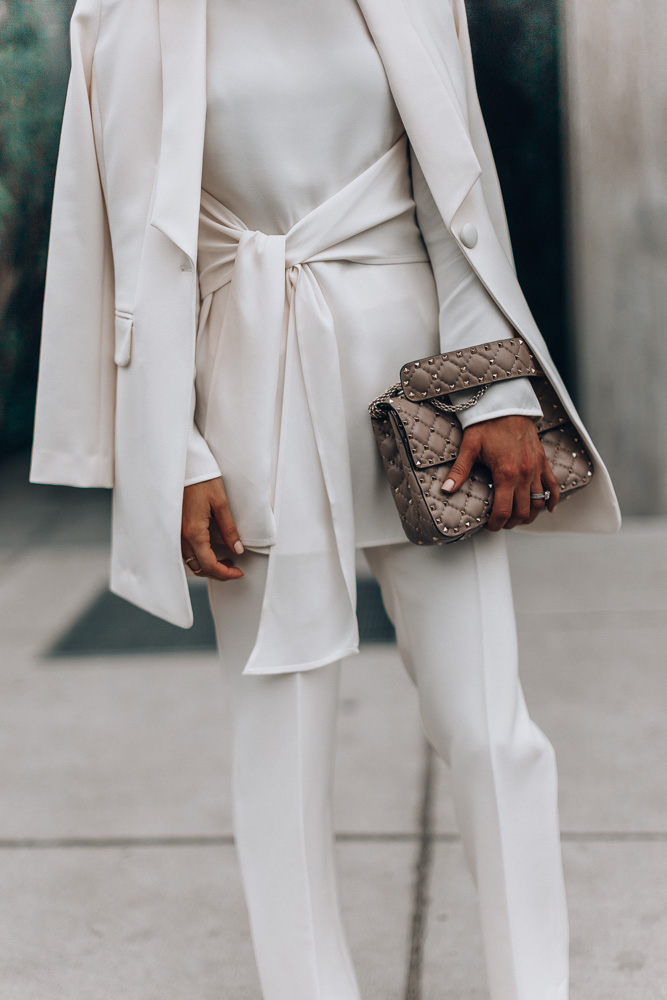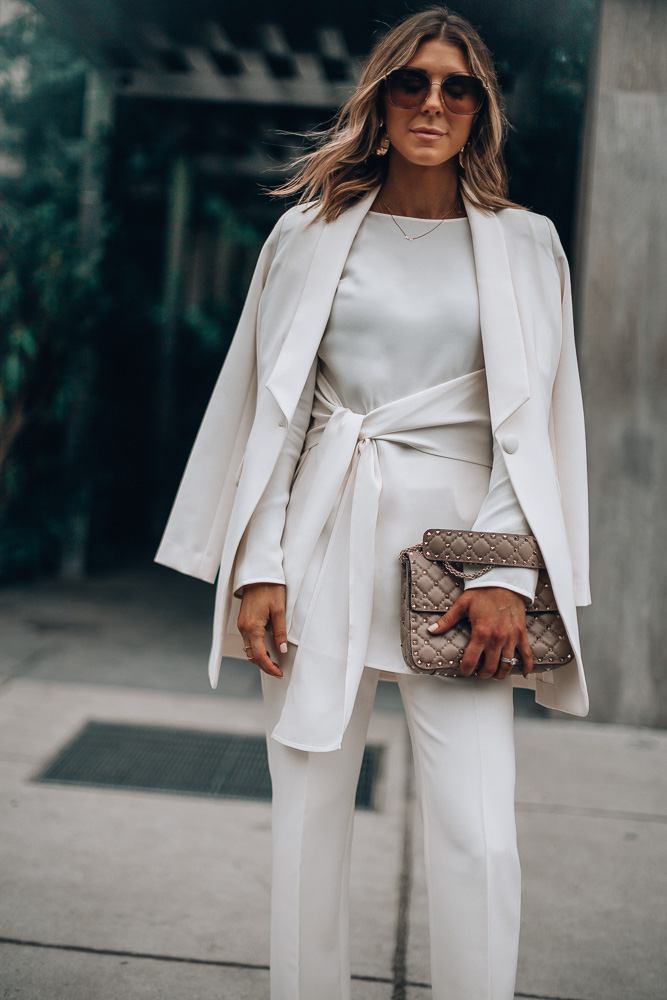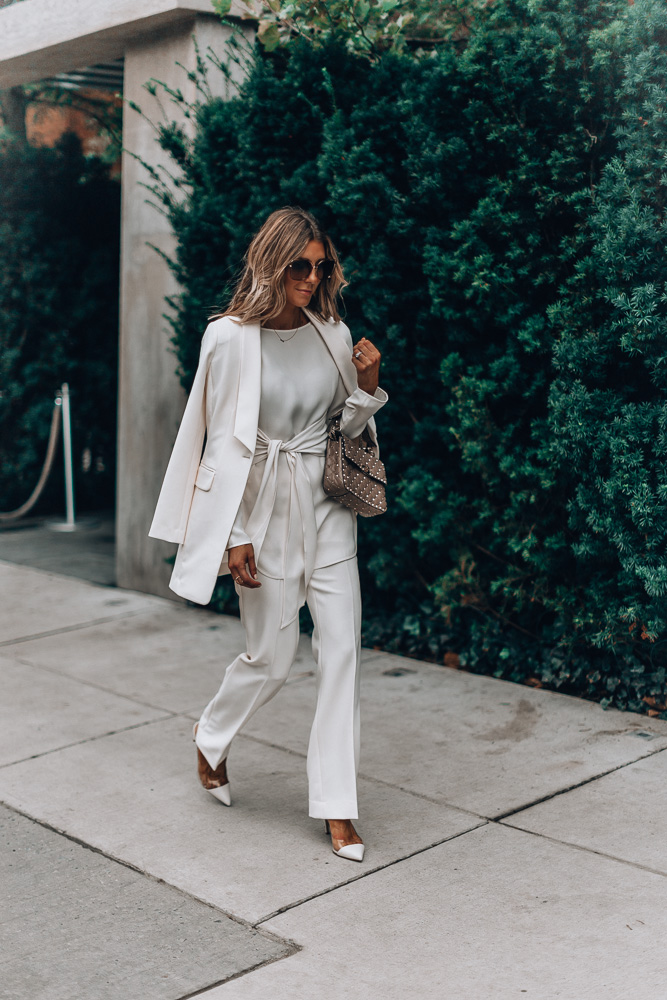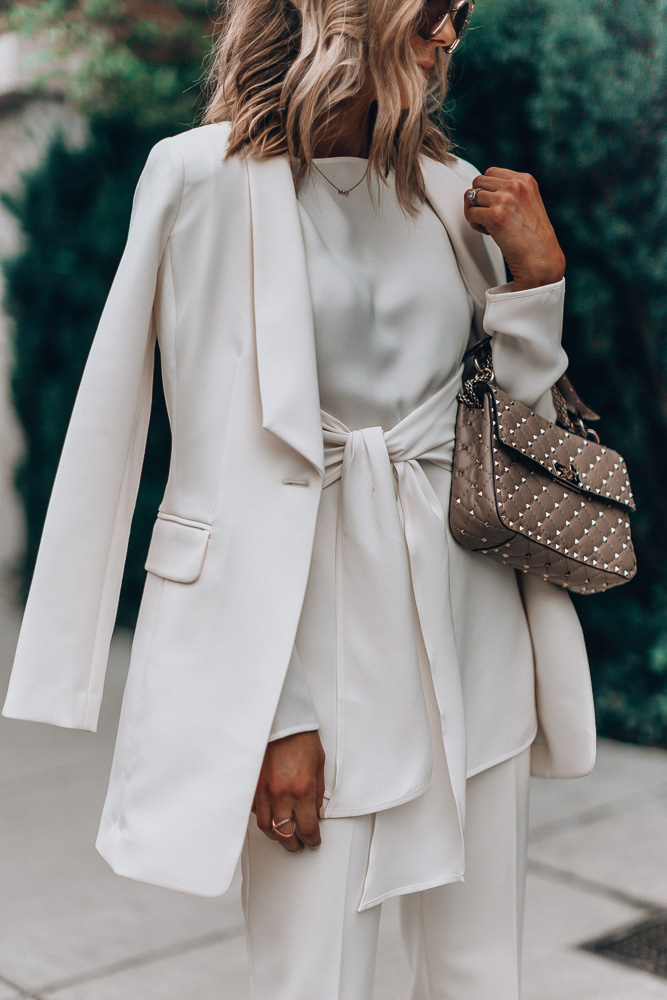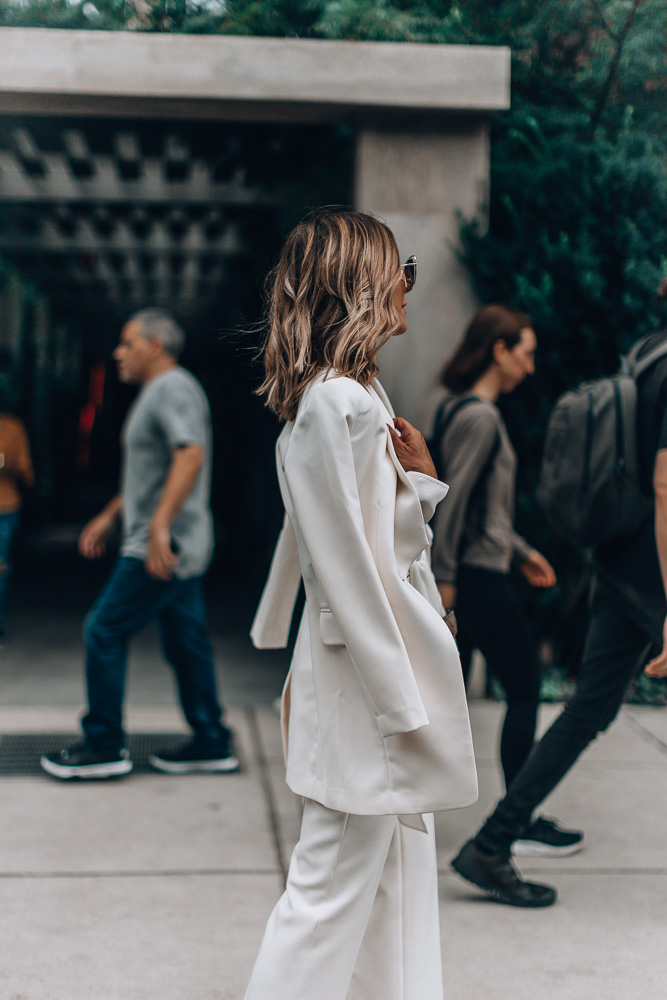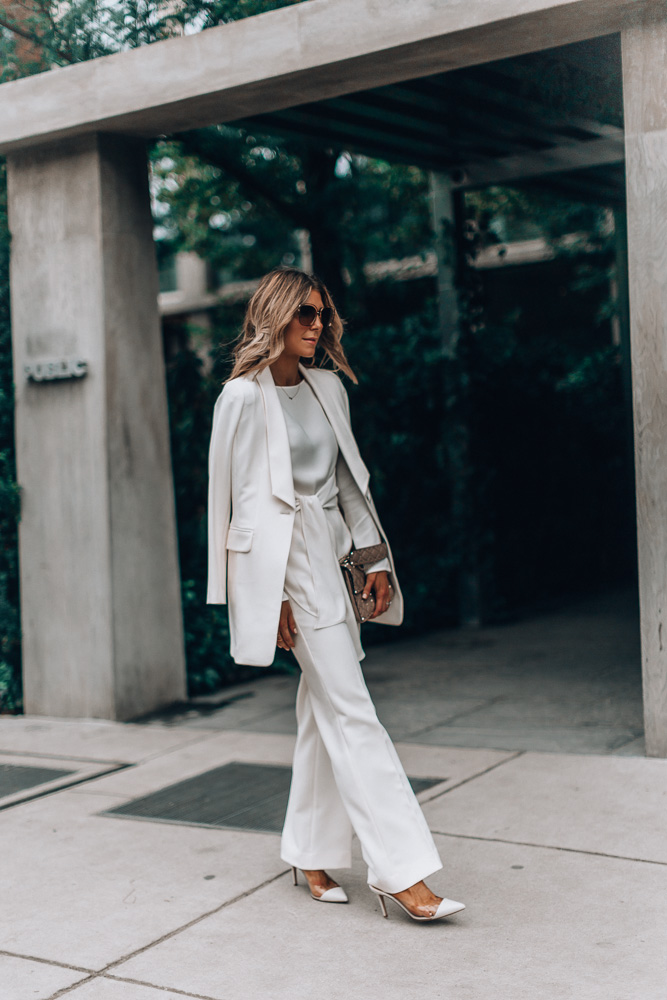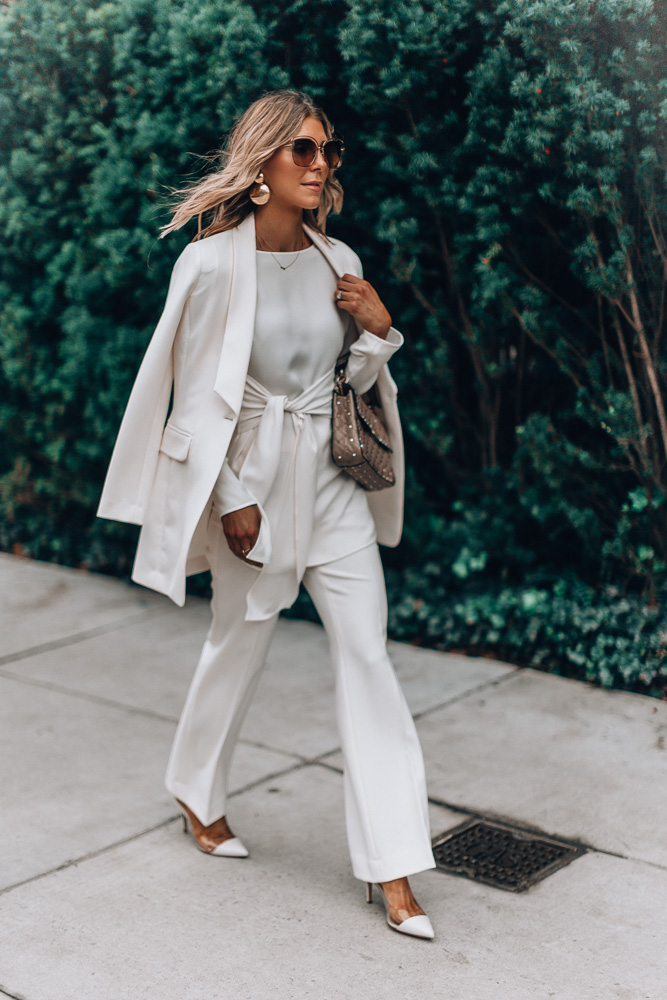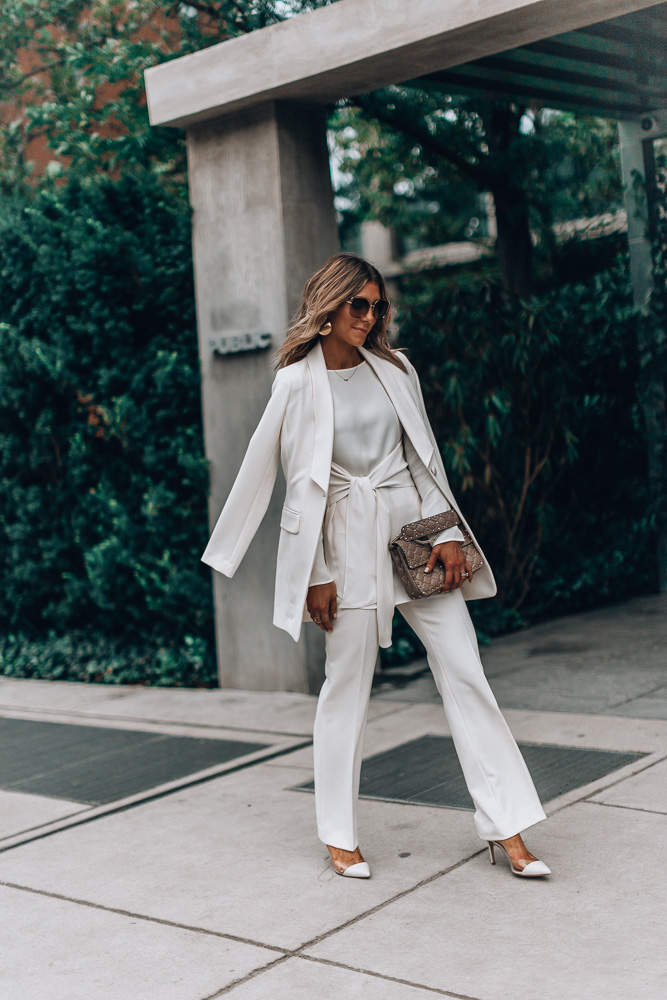 For example, new to Kansas City just this summer is the new concept space, St. John Kansas City House. St. John is known for their simple yet quality pieces, and I've been a longtime fan of their elegant yet wearable pieces. I especially love all of their winter white pieces this time of year, as you can see from the outfit I ended up getting. I can mix and match these pieces with denim or whatever, but I loved how it all looked paired together. I definitely had to stay away from the kids in this look though 🙂
I had the pleasure of visiting the new space at the 1900 building and I have to say, I was blown away. Unlike most other retailers, St. John and The Kansas City House, make your time in the store a personal one-on-one experience. Not like most retailers where you're tracking someone down to get a fitting room or the inventory is a hot mess. Everything was so stylish and relaxing, I never wanted to leave.
Once I selected the items I wanted to try on from their lookbooks, samples were overnighted in my size. I went back the next day to try on the pieces I had chosen and picked my favorites. They even tailored the items that were a bit big so that they fit my body perfectly, which is such an amazing service. The wine, sparkling water and snacks while you shop didn't hurt either! 
And let's talk about the interior and location. St. John KC House is located in the historic 1900 building in Mission Woods and is simply gorgeous. It's like nothing I've ever seen in KC and I know you girls will love visiting it. Be sure to let me know if you head down! I know I'll be back over and over!
Becky xx
SHOP MY LOOK
St John Jacket / St John Tie Blouse / St John Pant
A big thanks to St John for sponsoring this post!