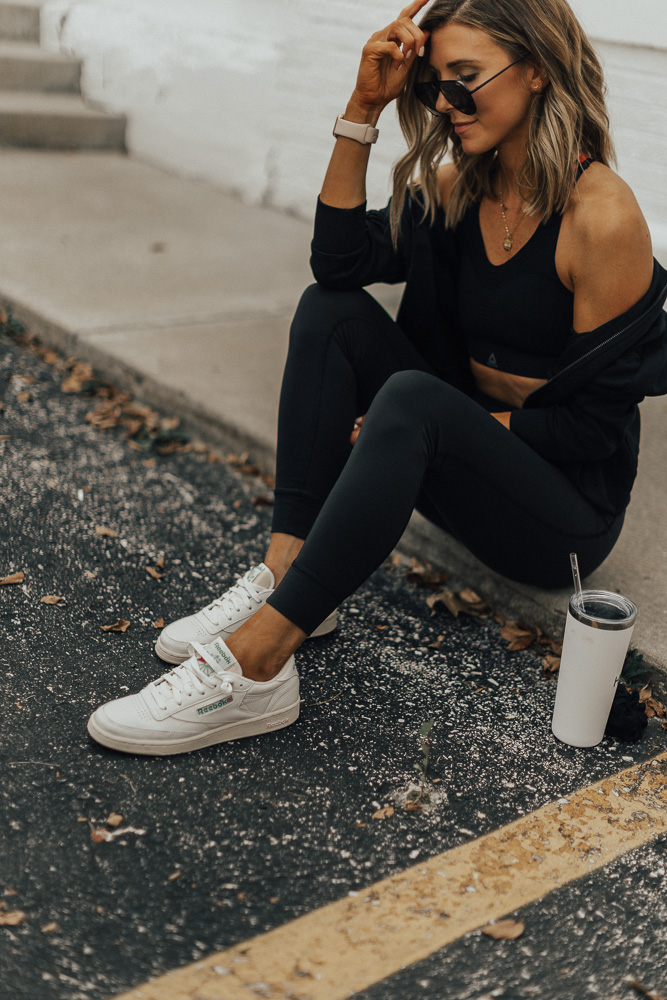 You guys have probably noticed by now, but I love dressing monochrome. Whether that's mixing white jeans with a white cardigan, or another favorite, an all grey outfit, it's been a style of mine for a long time. It's also something I do when dressing for a workout or the gym, too.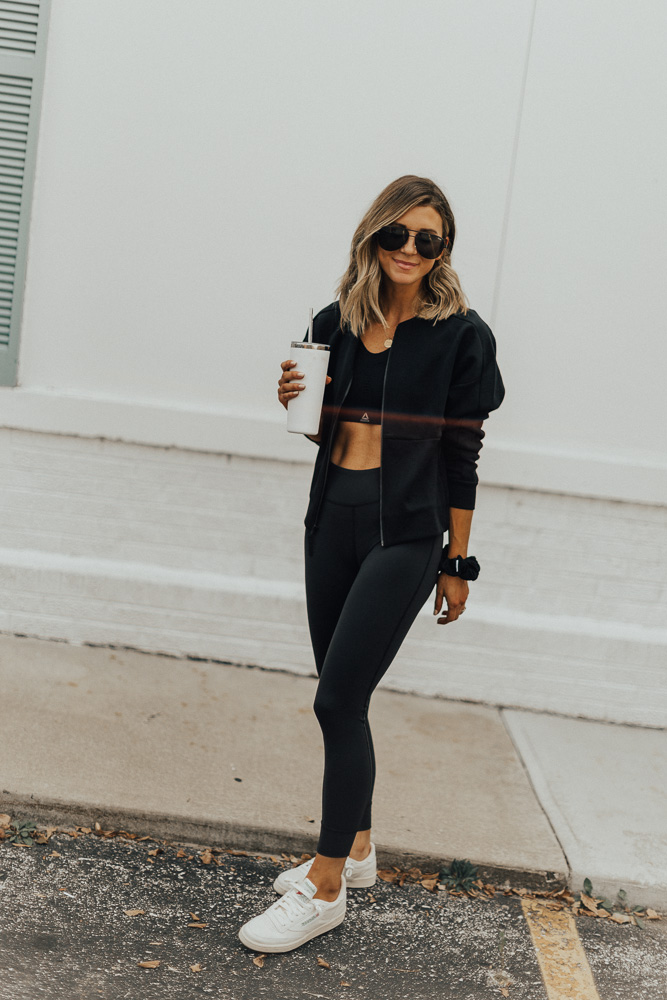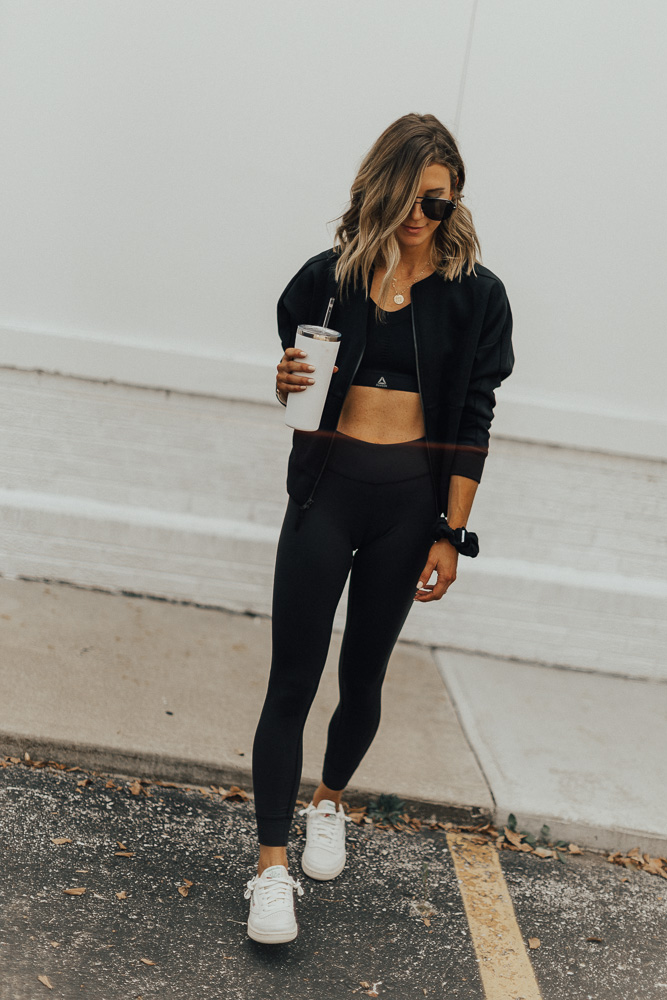 For one, I like how it looks. It always look stylish and pulled together without trying too hard. It's also super flattering if you think about it. There's no different color cutting off a certain part of your body, and everything flows while making you look taller. But most of all, it's just easy! Instead of finding pieces that mesh well together, it's literally taking the same color and repeating it per item you're wearing.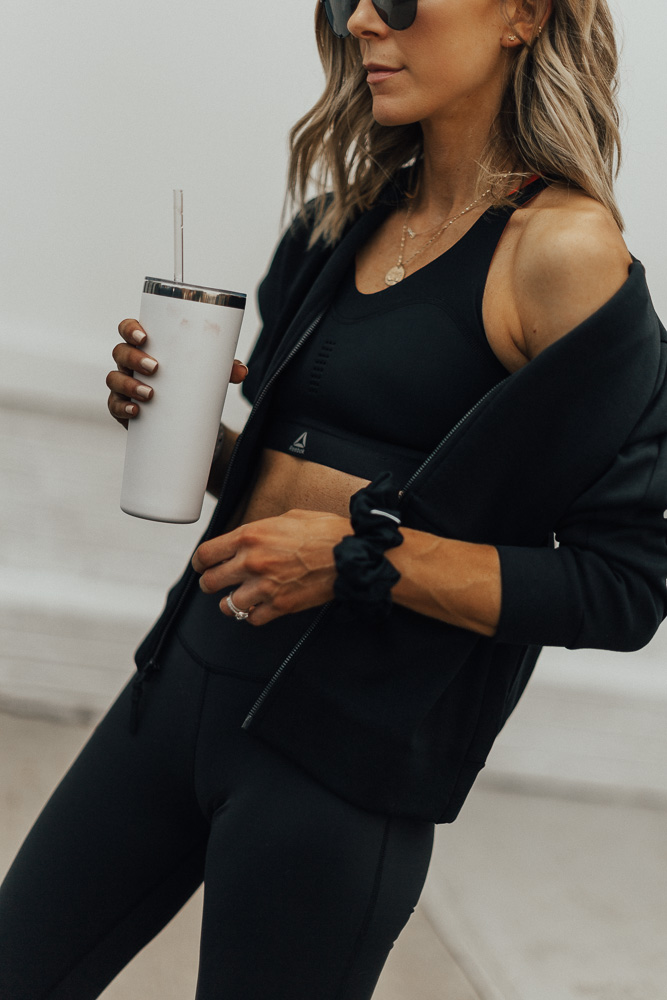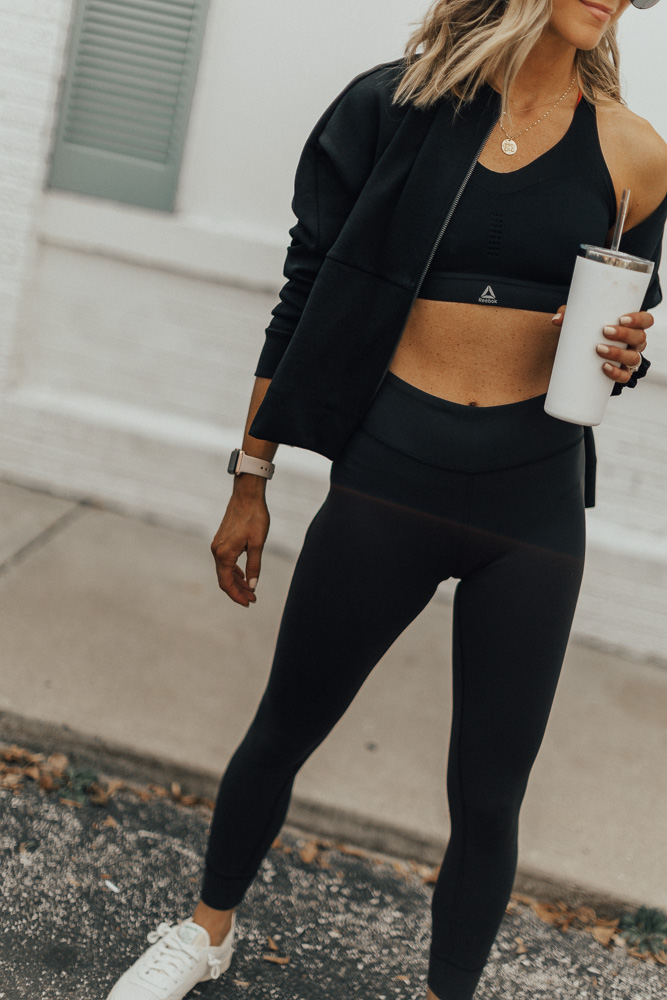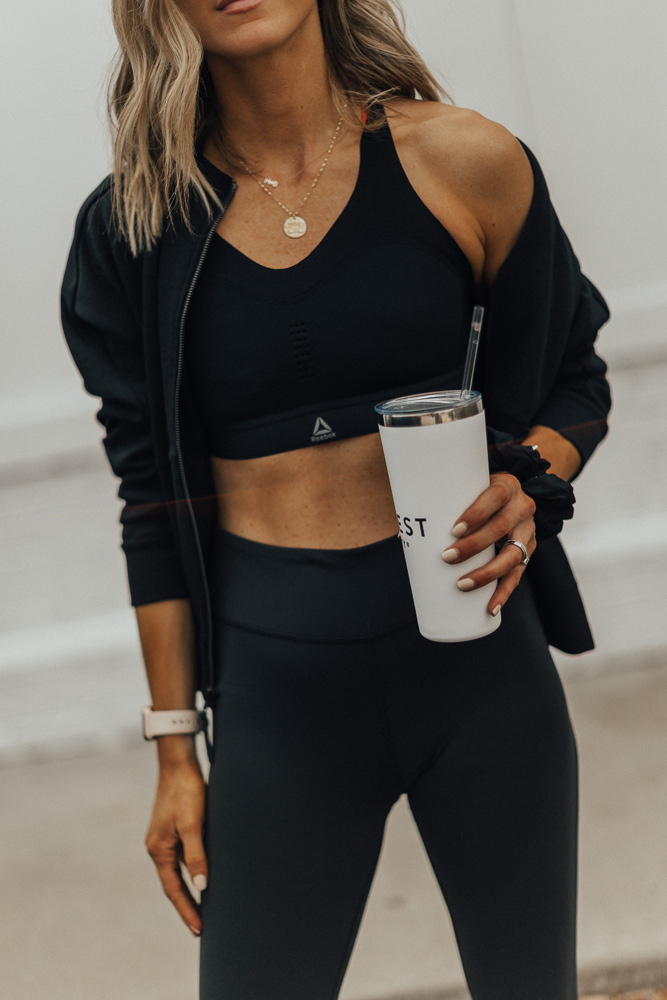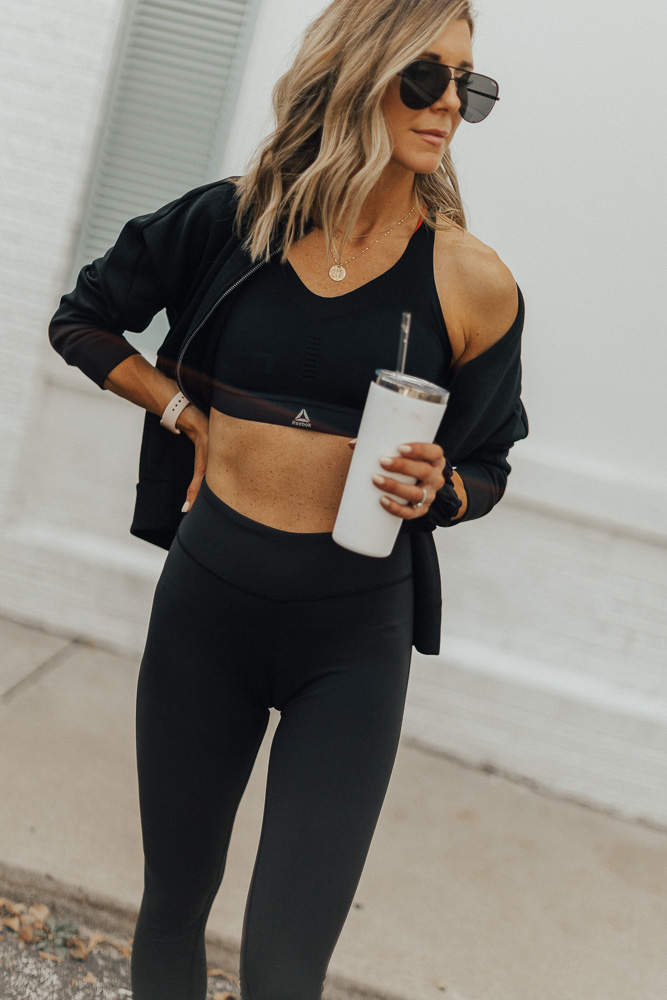 Lately, I've been wearing this monochrome look from Reebok non-stop. Seriously, I can't get over this color – especially for fall. It all started with this emerald green sports bra that I had to have. I actually have this new Reebok sports bra in a few other colors, and it's amazing for support while being comfortable. Plus, as always, the quality of Reebok can't be beat. So when I saw this green color, I had to have it. I also couldn't help getting the same colored leggings and jacket. Can you blame me?
If you struggle with pairing cute workout clothes together (or clothes in general), try going monochrome. I promise it's super easy and almost a time hack for getting dressed.
Let me know if you try it!
Becky xx

A big thanks to Reebok for sponsoring this post!