This summer, I thought it was finally time to finish Sutton's room – something we had been working on for months – and I can't wait to share the result. While we had most of her furniture, we still needed some things, mainly accessories. It's amazing what a few finishing touches did to make the room feel not only complete, but completely refreshed.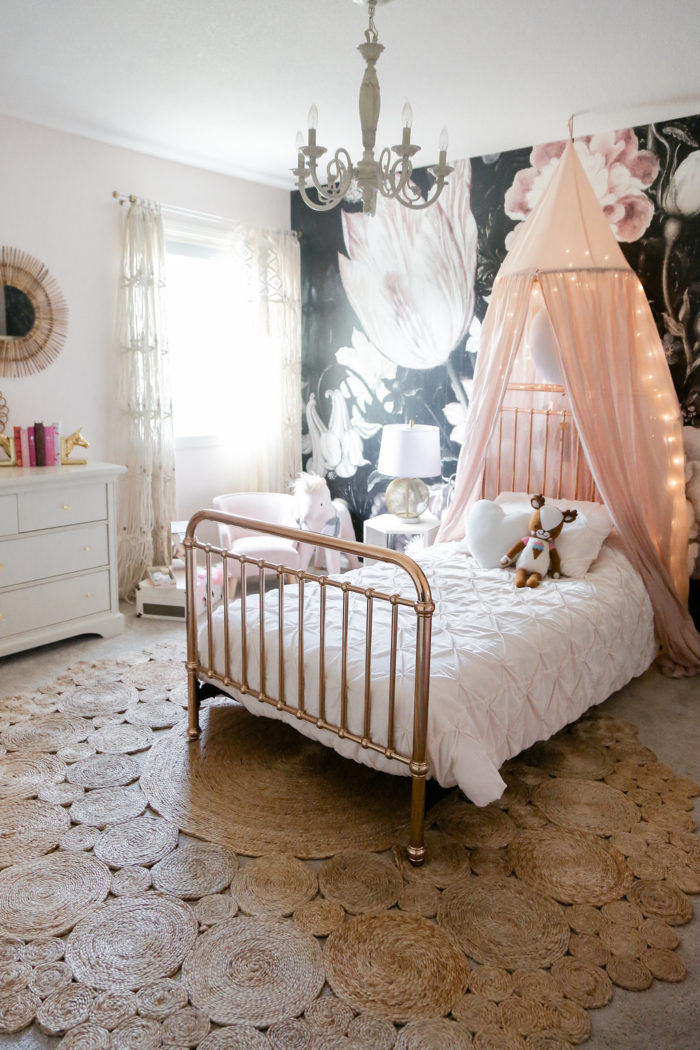 Since we had so much fun with her room (see her room update here), I went on to spruce up a few other areas of our home. While it might seem like doing this is expensive or a lot of work, it can actually be pretty simple. Here are 5 ways we've spruced up our home this summer – and how you can do the same for yours:
New rugs
A rug can totally change the vibe of a room, so it's a good place to start. To not break the bank, I love shopping at Urban Outfitters for rugs. It might be a little unexpected for home decor, but it's one of my (and Sutton's) favorites. The prices are great and there are a lot of neutral, on-trend options. We added this rug to our master bedroom, and this one for Sutton's.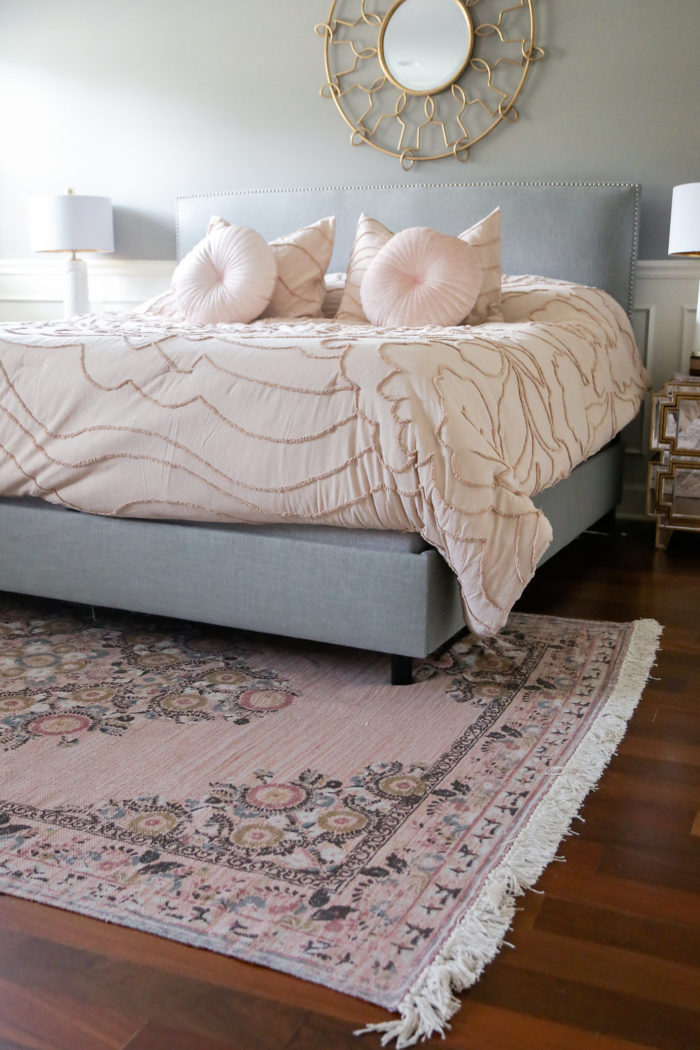 Floral Rug Above // Jute Rug Below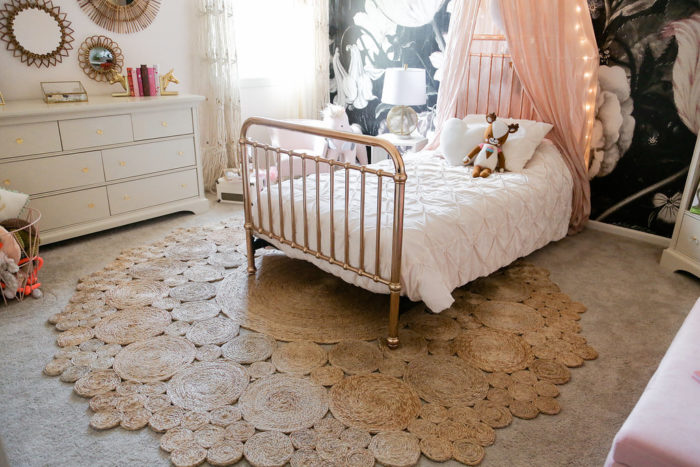 Swapping out photos
I love getting pictures printed, especially of the kids. This summer, I went around our frames and printed some new, more recent photos of each kid and swapped them out in the frames. This is nearly free to do and can change things up.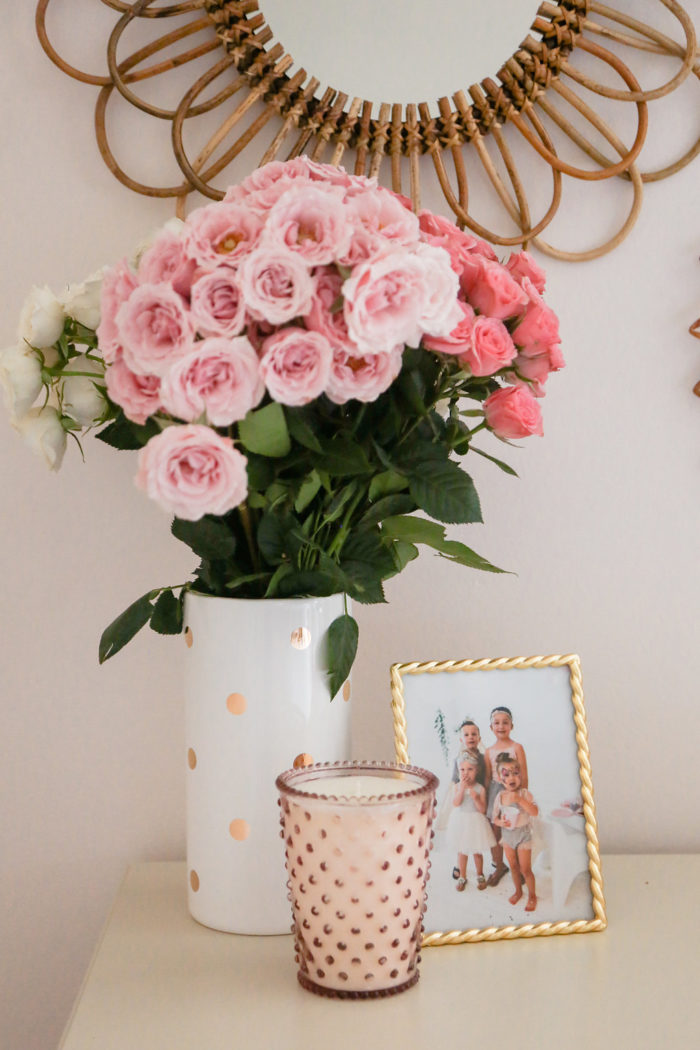 Different pillows
Even if you don't want to buy pillows, think about rearranging them. Maybe swapping the ones in your living room with those in your bedroom if they match. Or, you can shop for a couple new ones – because even 2-3 go a long way. We got these pillows for Sutton's room (again from UO) and it freshened things up.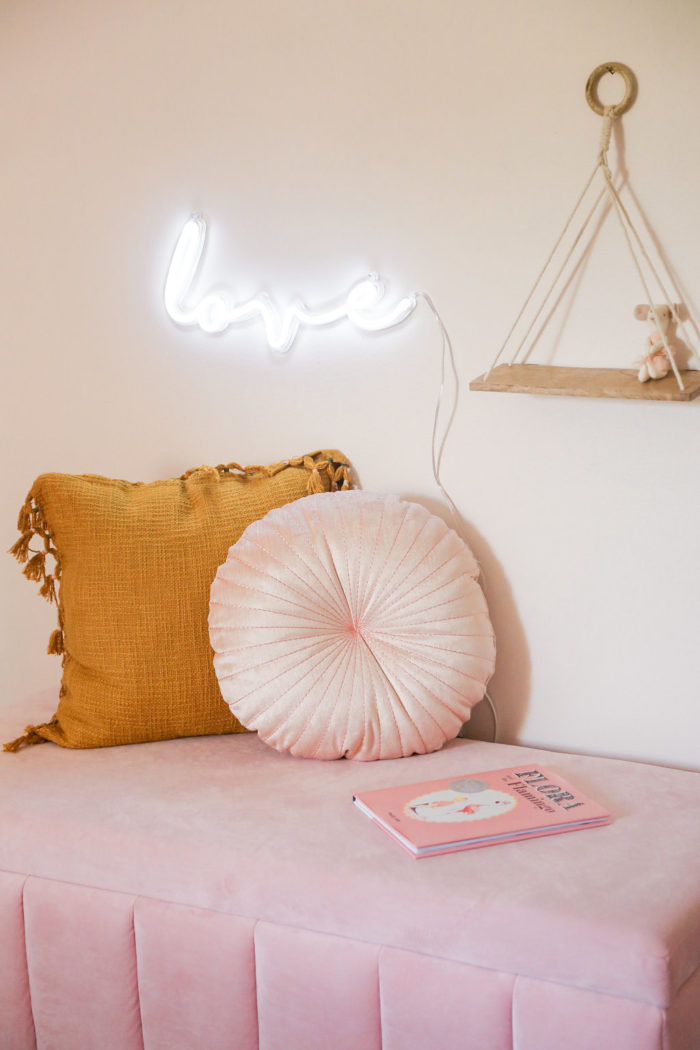 Pillow here and here // Love Sign here // Wall Hanging here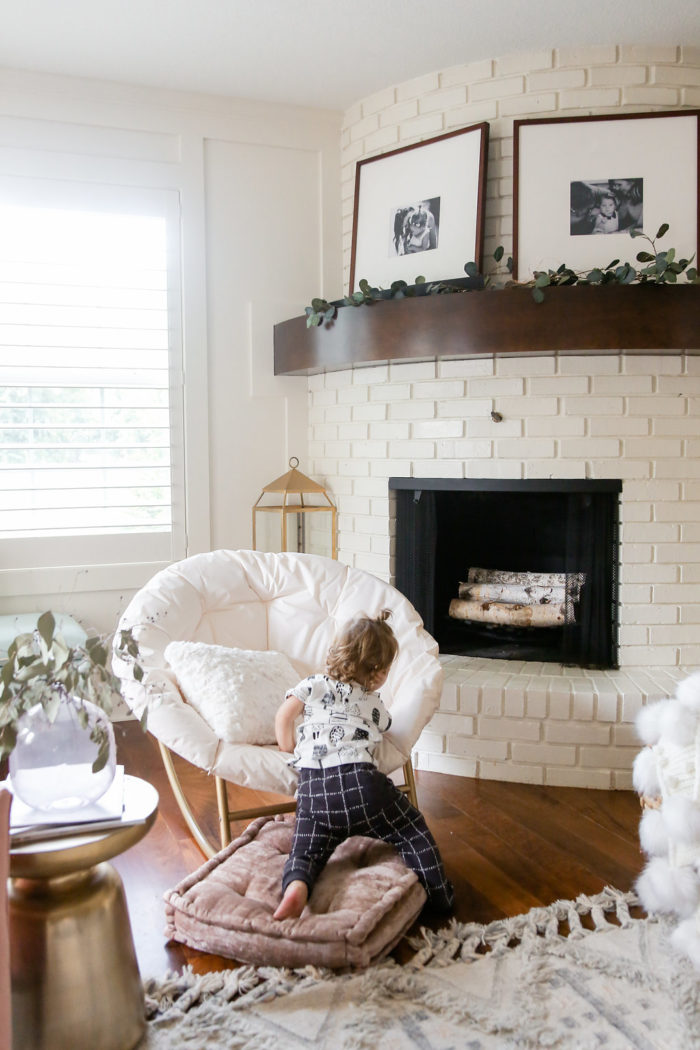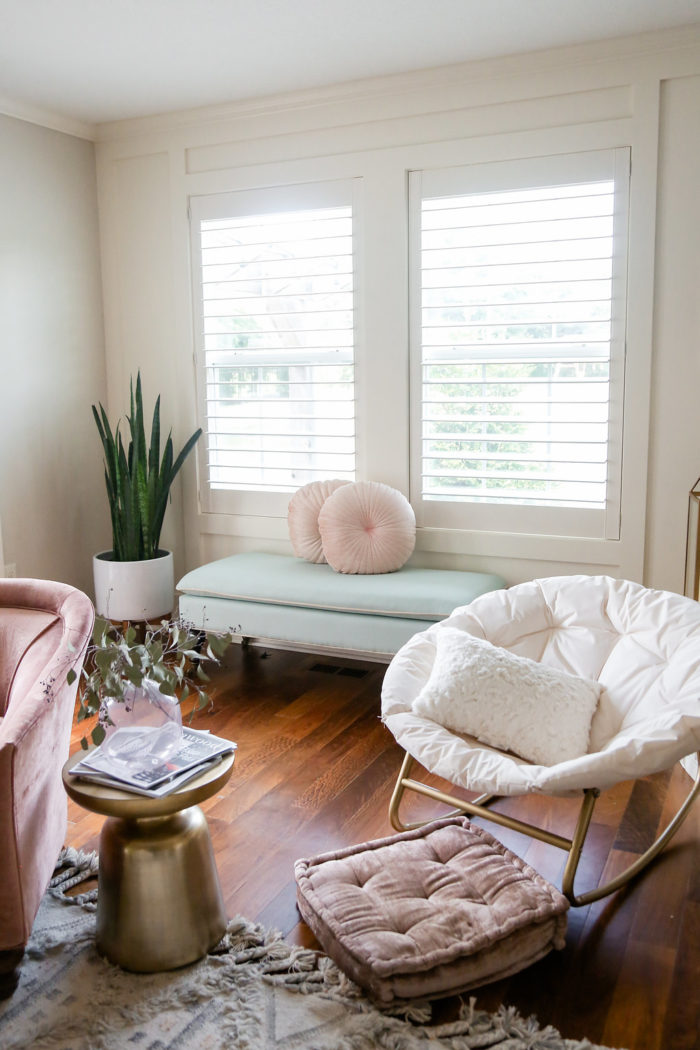 Round pillows and floor pillow.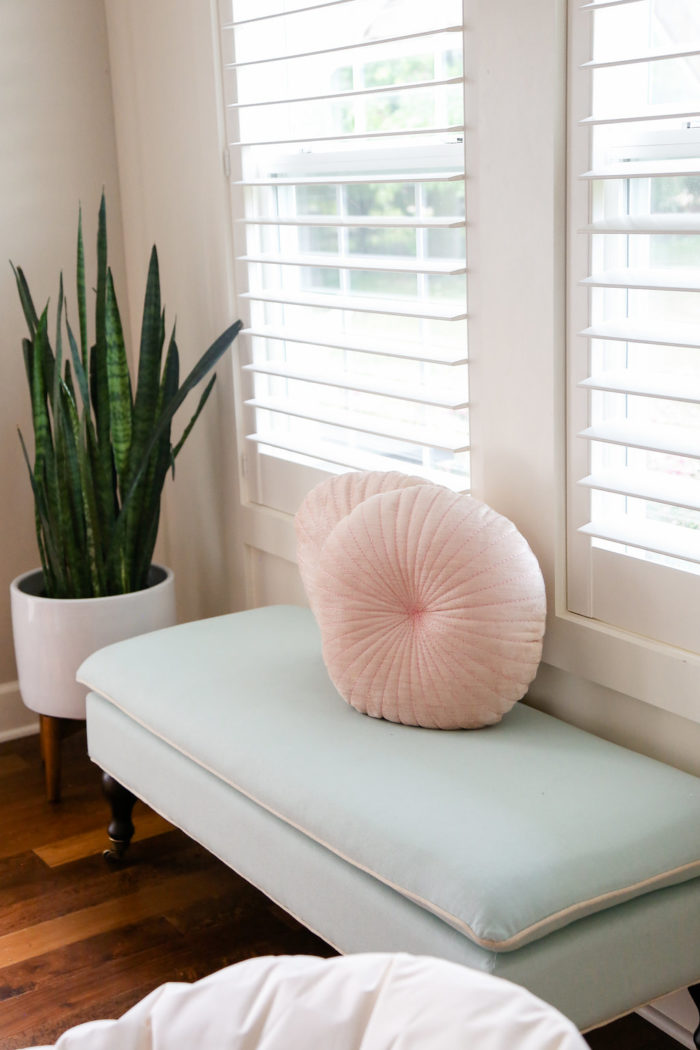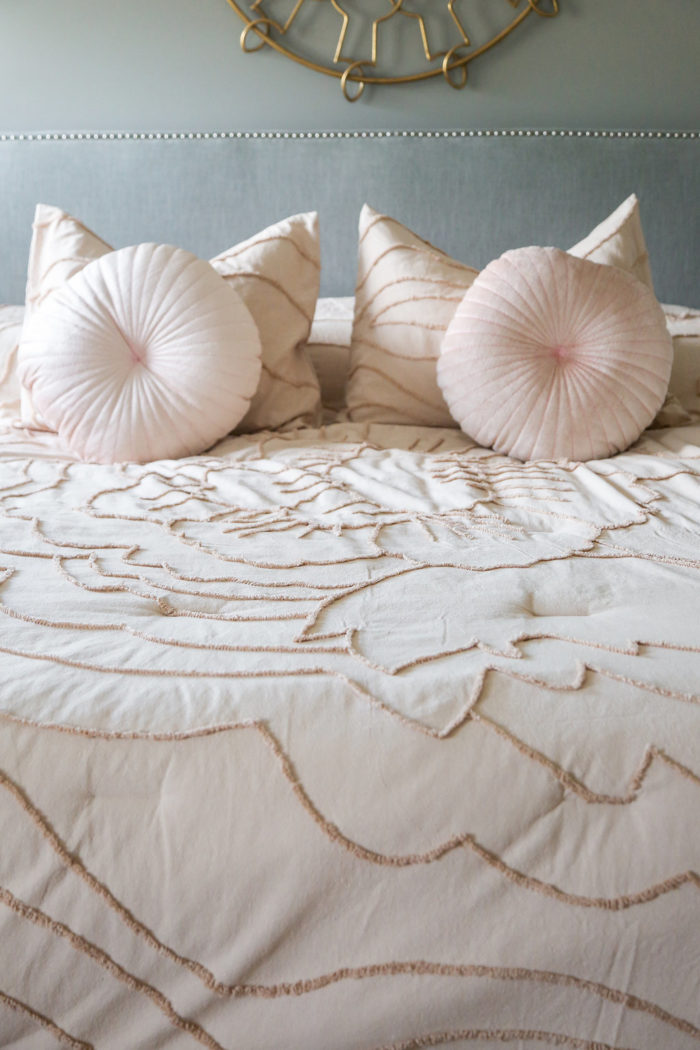 New bedding
If you want to re-do your bedroom but don't want to spend on furniture (the expensive part), you don't need to. New bedding will do the trick – even if it's just your duvet/comforter. Michael and I recently got new bedding and the room feels brand new.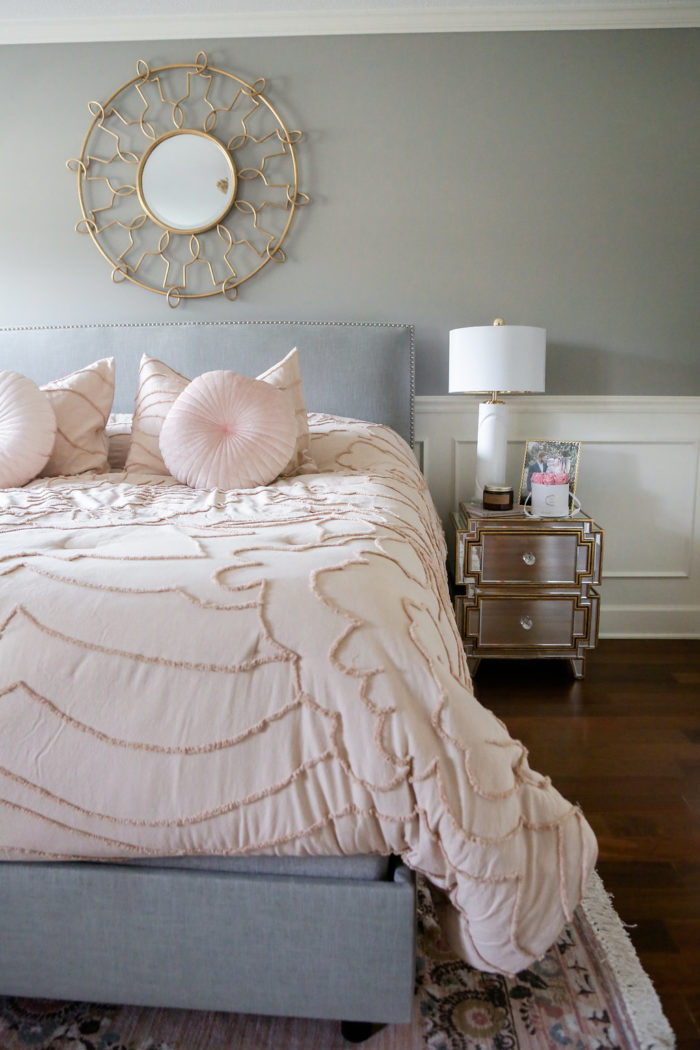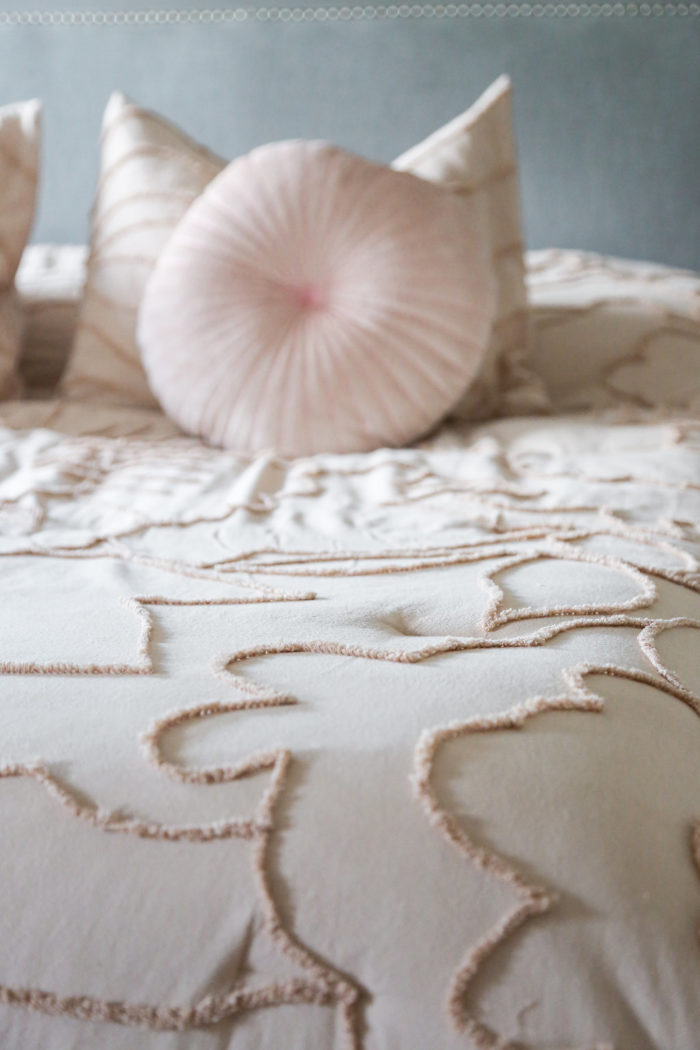 Bedding set- comforter, sheet set and pillow shams.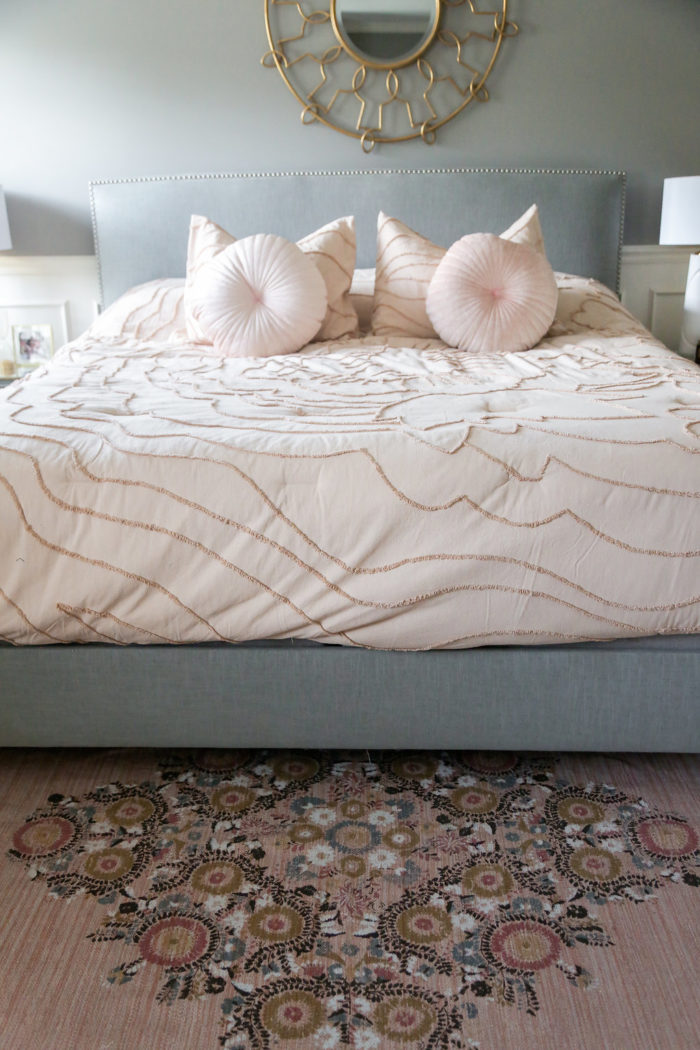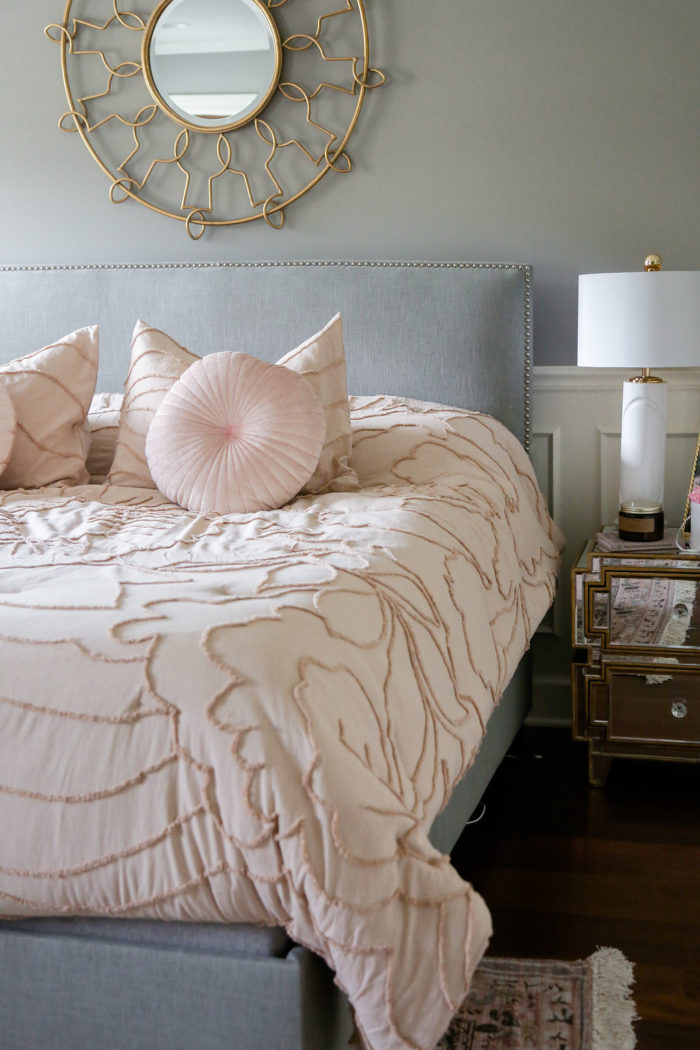 Fresh flowers
You guys know I'm a fan of fresh flowers, and our home rarely lives without them. You can spruce things up by adding smaller vases throughout your home (bathroom, kids room, etc.). I like to buy a couple big bunches every other week and then split them up myself into different vases. No need to buy a different arrangement per room.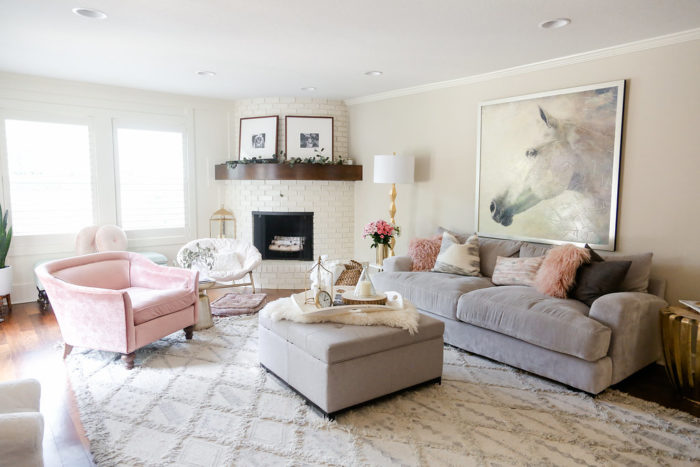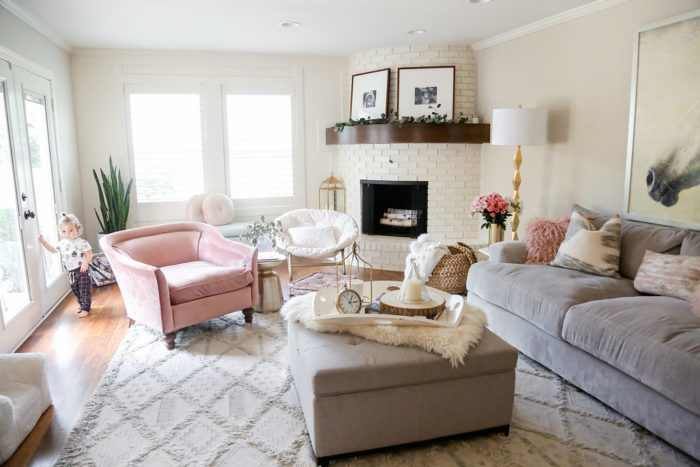 For Sutton's room, we also had fun adding a couple new shelves, this Love sign, and we got a new chair for the living room – all from Urban Outfitters. If you're looking to spruce up your home for an affordable price, I highly suggest checking their decor selection!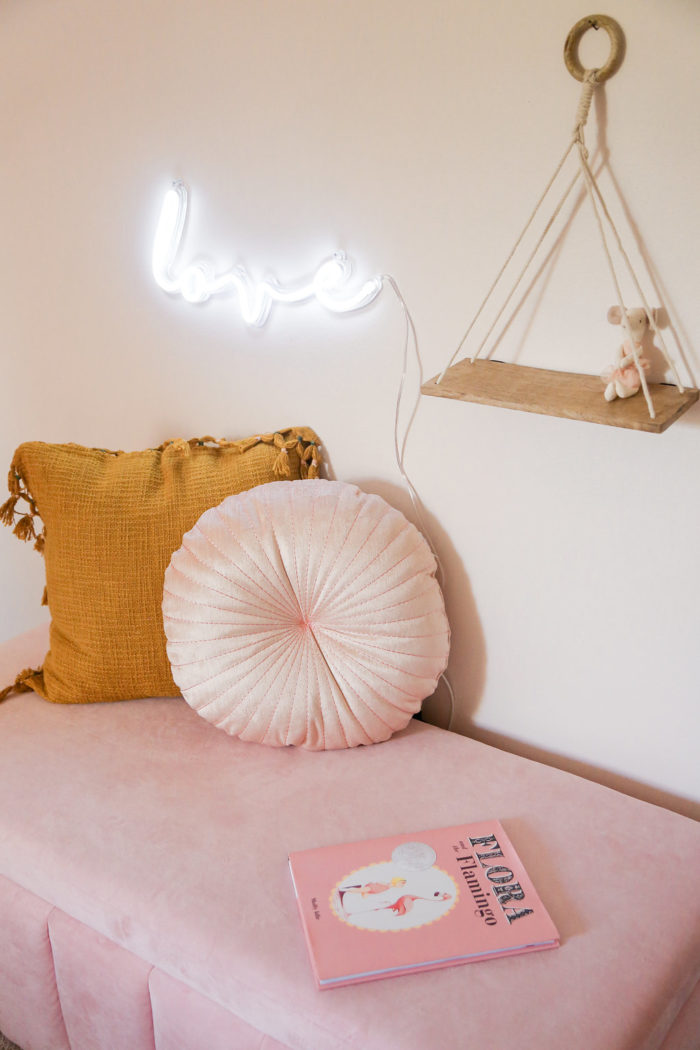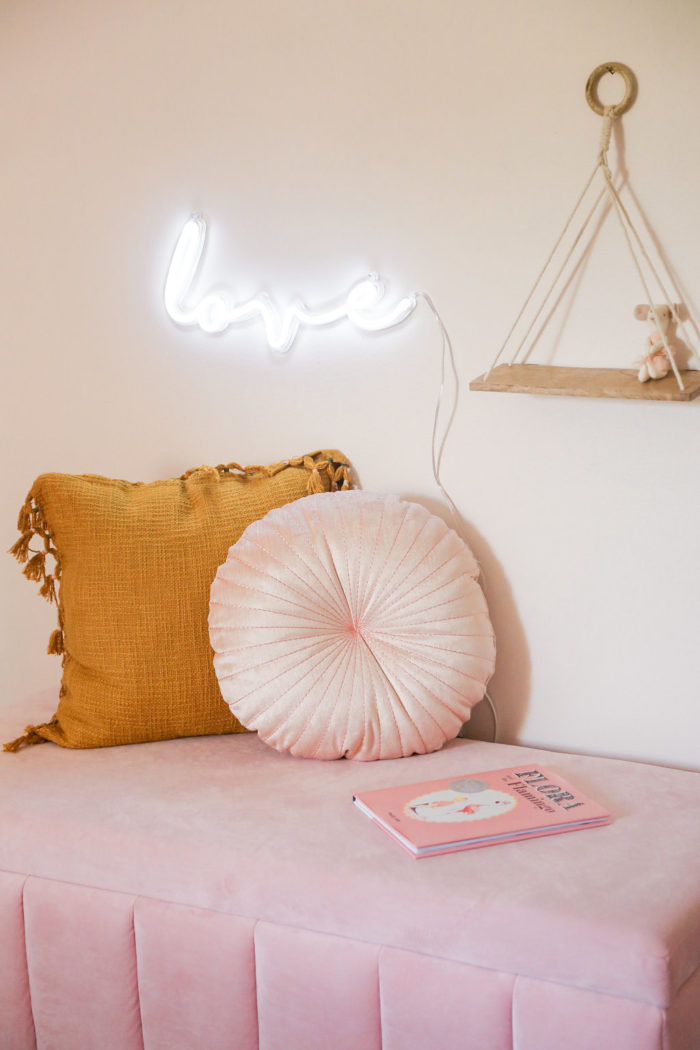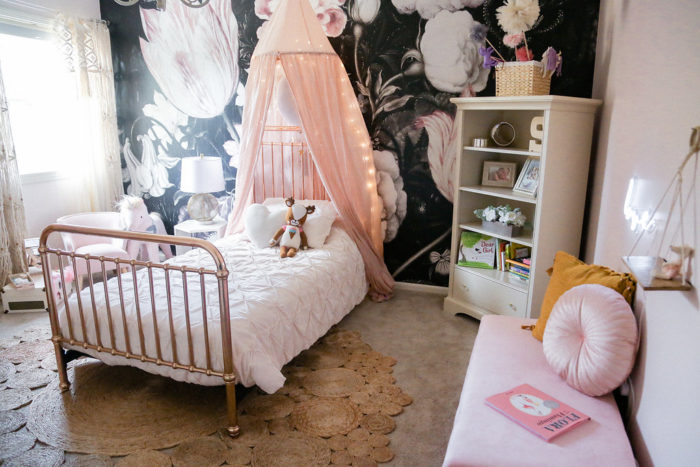 Becky xx
SHOP HOME UPDATES
UO Bedroom Bedding // UO Pillows // UO Rug
Living Room Chair // UO Pillows // UO Floor Pillow
Sutton's Room UO RUG // Love Sign // UO Pillows here and here

In collaboration with Urban Outfitters.