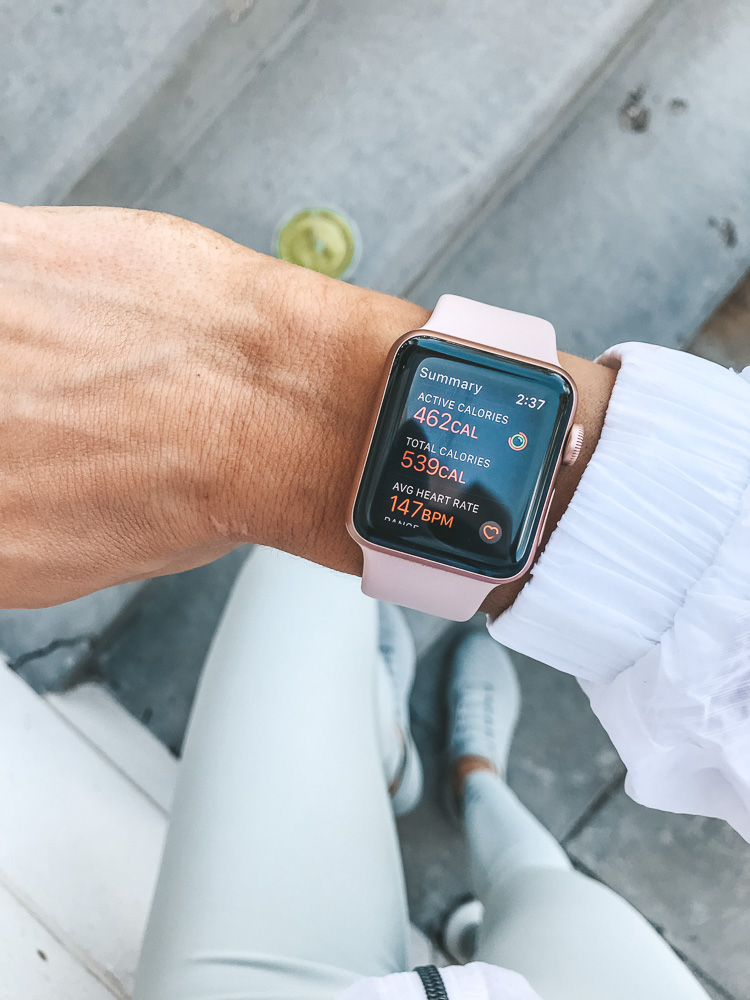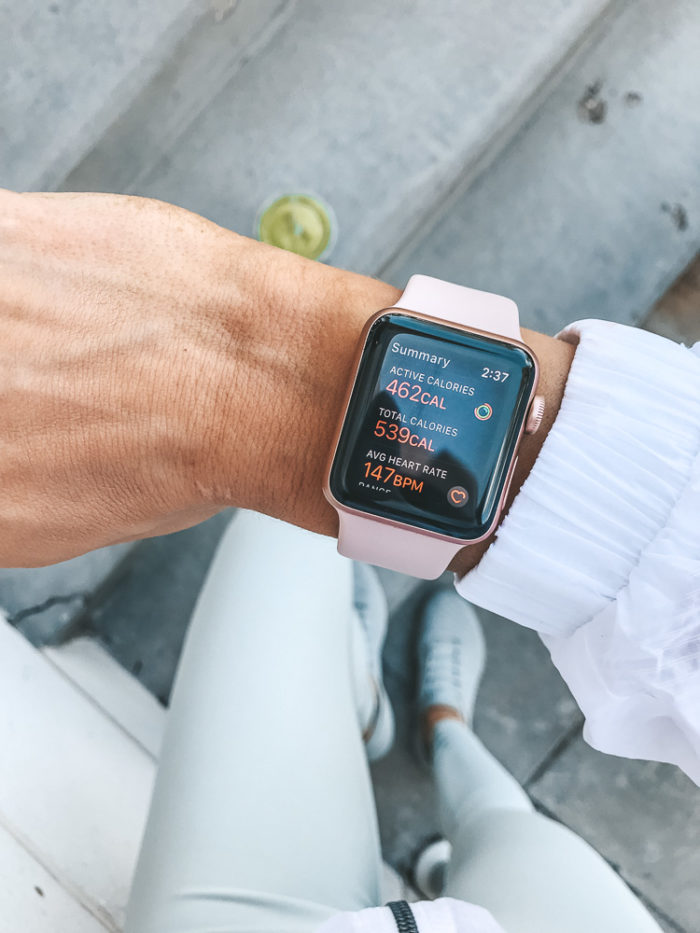 After posting my workout results on my apple watch I had a lot of you ask so many questions about it. What series is it? What size? What do you use it for most? So today I wanted to answer all your questions and my quick review of the Apple Watch series 3!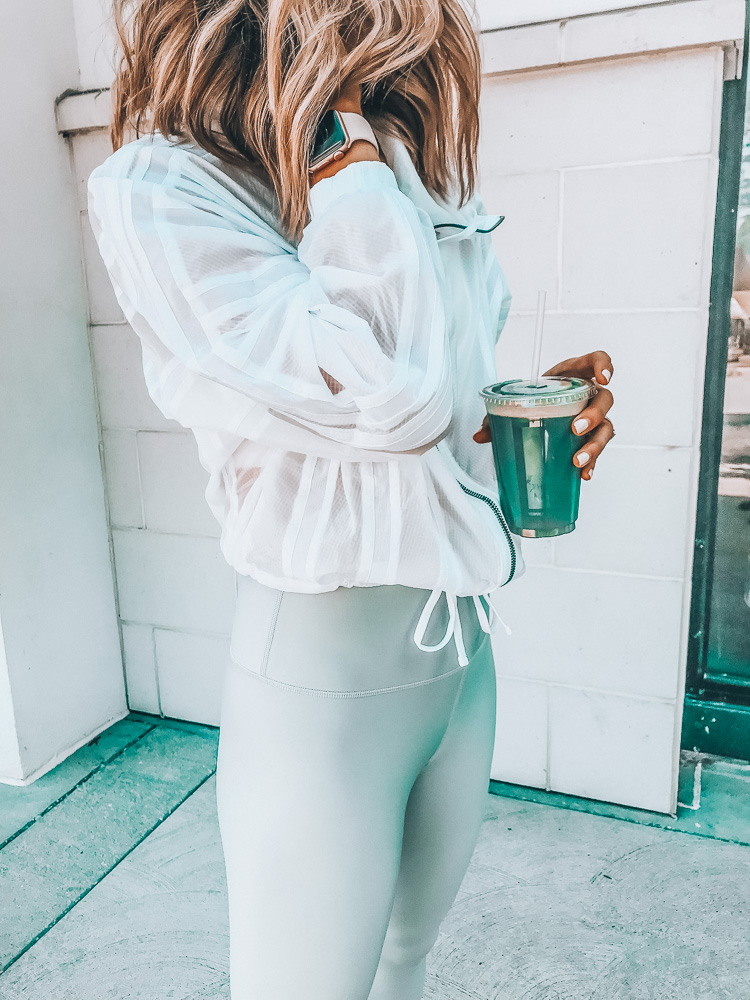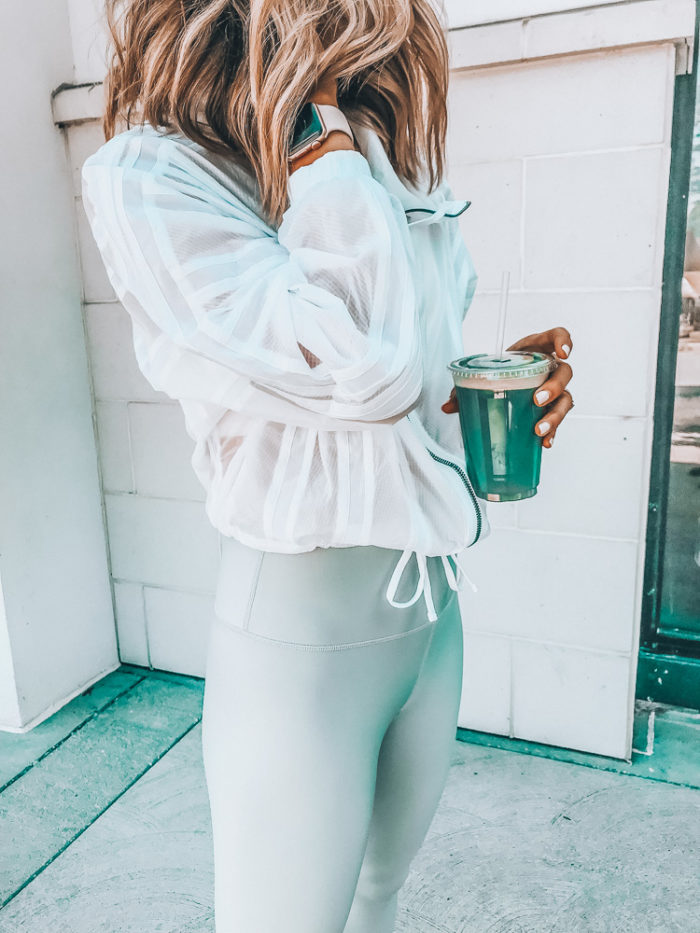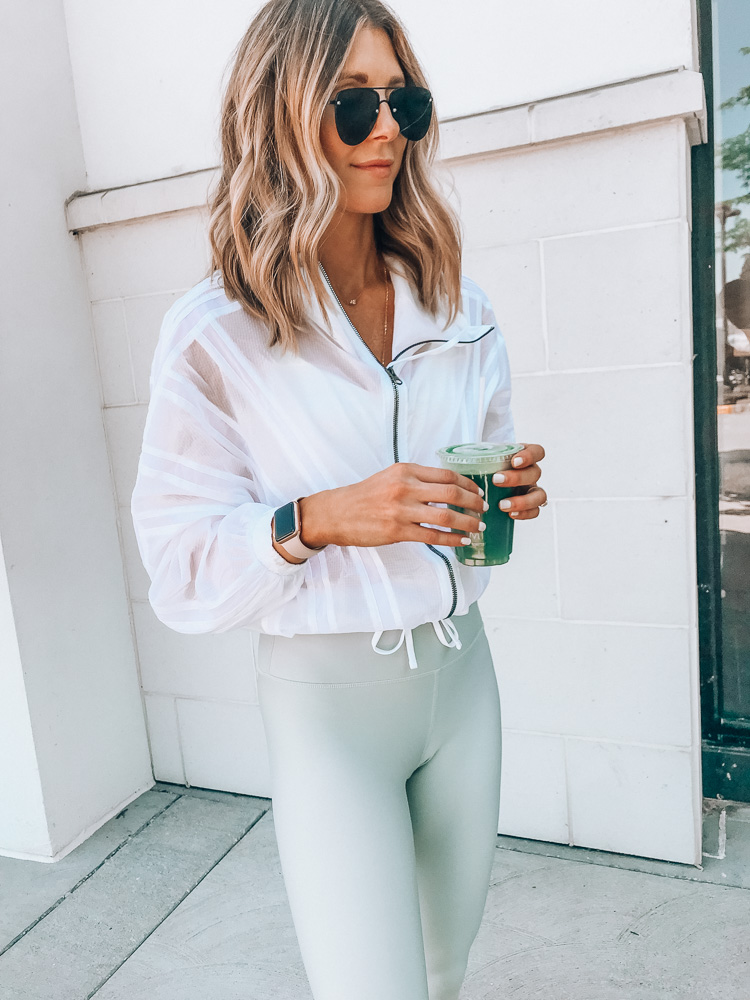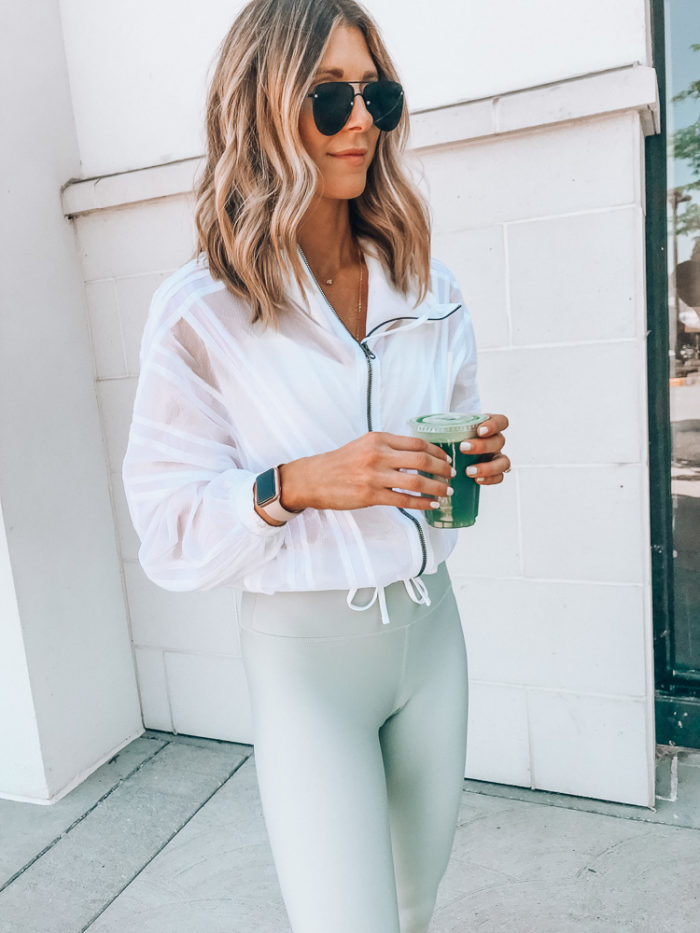 My husband bought me my apple watch (series 3 38mm) a few months ago. I wasn't so sure about the watch at first. I already had a few fitness trackers and never really got into using them. So far, I love the watch and use it every single day. Here are a few features that I like and what my apple watch series 3 allows me to do…
My Apple watch is always motivating me! Whether it's reminding me to stand after I've been sitting for a while, or I'm just checking my steps/goals and seeing that I need to get more exercise in for the day. You can even make it competitive if your friends own an Apple watch too, challenge them by sharing your activity. See who has more activity for the day or week and keep each other motivated. The watch also reminds you to take a moment each day and breath deep breathes and focus on nothing but breathing. I like that little reminder.
You can receive calls, messages, social media notifications, news alerts and much more depending on what apps you like to use.
You can play your music from your watch too!
I love the built-in fitness app on the watch. This app allows you to set your watch to your specific terrain, workout or goals. Whether that be spinning, running indoors or outdoors, outdoor biking or simply just counting your steps for the day.
Another thing I use the watch for on a daily basis is to find my phone! It has a loud ring you can prompt your phone to make from your watch. I somehow manage to lose my phone in my house on a daily basis. This is a life saver!
Do you have the apple watch? If so what are your favorite features?
Becky xx