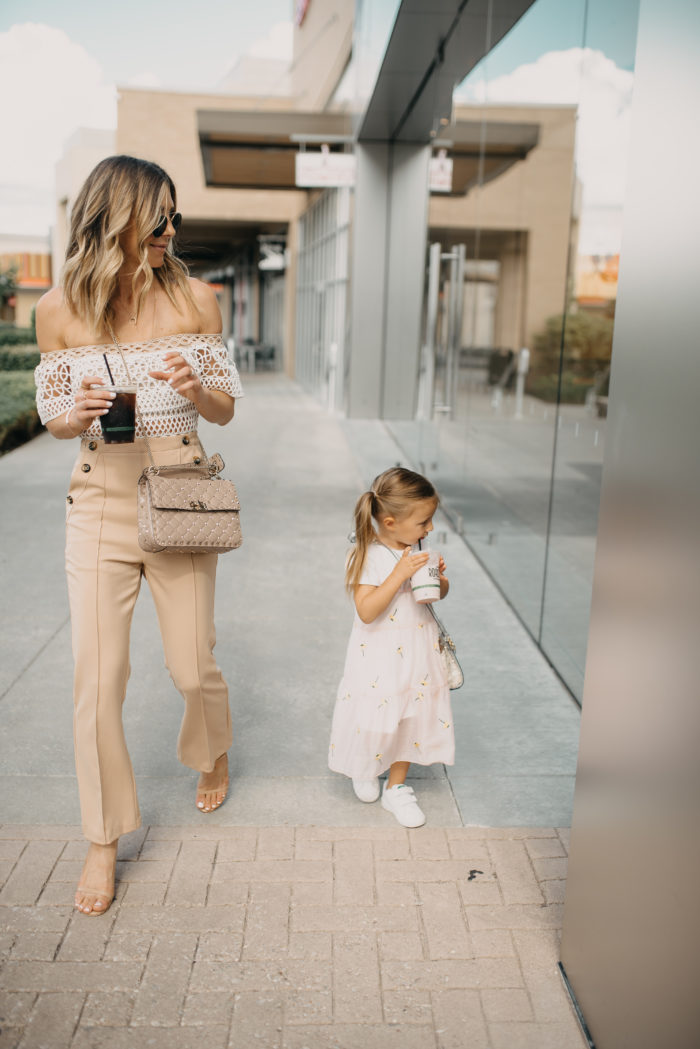 It's probably no surprise that coffee is one of my favorite drinks. I've always loved the flavor, and as a mom of two, it's basically a life-saver most days. Luckily, coffee has a lot of benefits, but only when you're intentional about how you're drinking it. If you're a coffee fiend like me, here are 4 ways to make the habit healthier.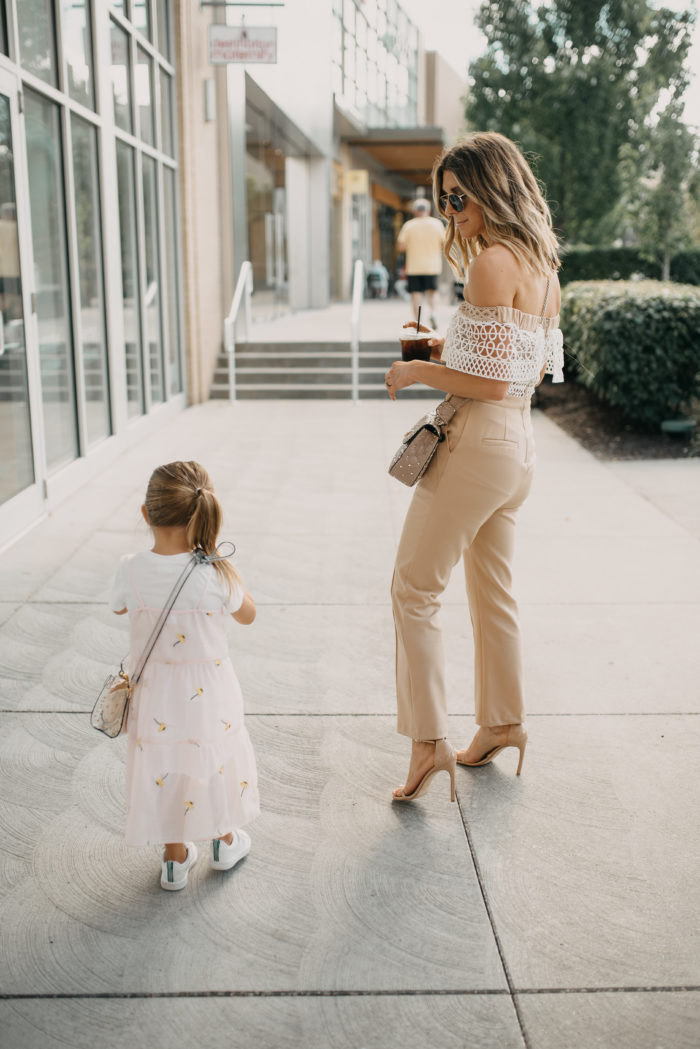 Add in healthy supplements
You can get amazing benefits from certain supplements, even in coffee. Whether that's getting antioxidants by adding a dash of cinnamon, or extra protein and a boost for hair/nail/skin with collagen, I like to add something extra into my morning cup. It's all about picking supplements and flavors that you like, though, instead of forcing what you don't. This way you'll still enjoy your coffee!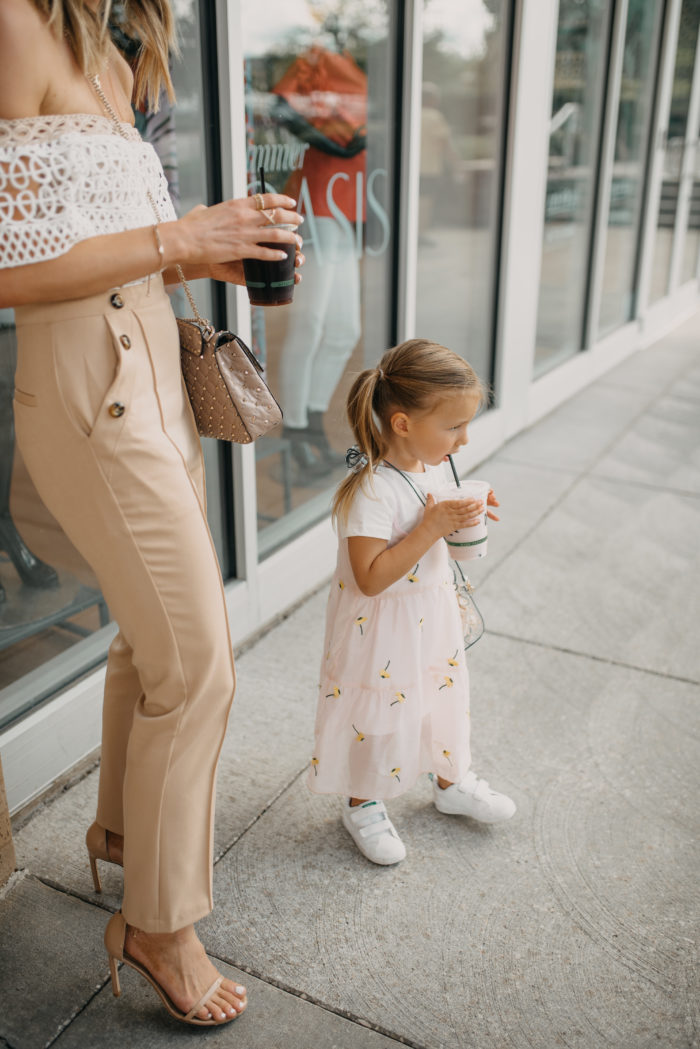 Bring in decaf
We've all had too much caffeine before, right? It can make me jittery, anxious, and I'll feel really bad if I have too much. Plus, it's hard on your heart. I find that sometimes when Sutton wants a treat from the coffee shop or I think I want another cup, it's actually just habit. I'm not necessarily in need of more caffeine. If you like the flavor or have a habit like me, try to go decaf in the afternoons or after your second cup.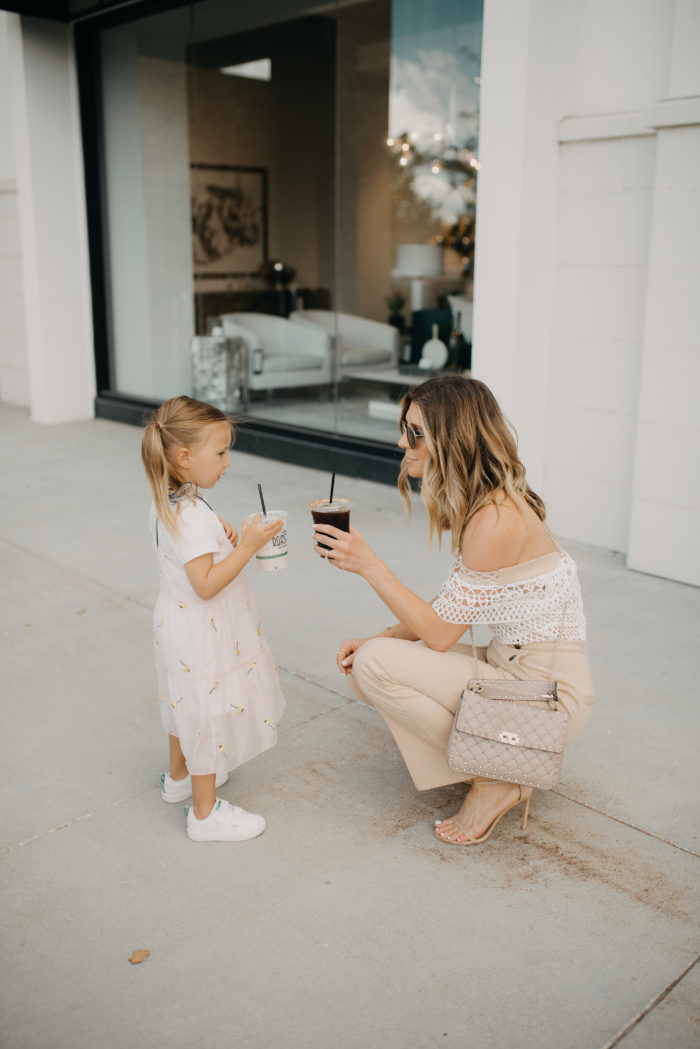 Skip the sugar
This one is hard but it's really important if you're trying to be healthy. Even if you can go from two pumps of syrup to one, that's a good start. Or one less sugar packet. Ideally, you'd get to a place where most of your coffee has zero added sugar, but start where you can. After all, certain coffee drinks can end up having more sugar and calories than dessert!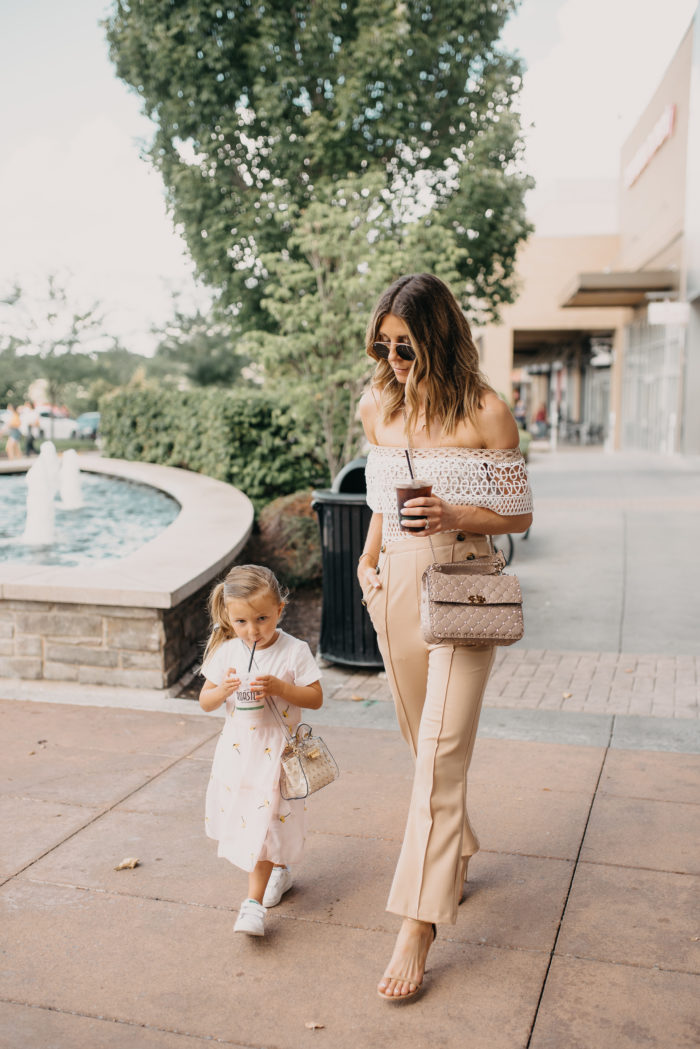 Have it with water
Coffee (and caffeine in general) is very dehydrating. Before having your first cup, drink as much water as possible to get your digestion in order and to hydrate. Then, as you drink coffee throughout the day, try to match each cup with a couple cups of water. Or better yet, have your coffee with a hydrating snack like cucumber or watermelon.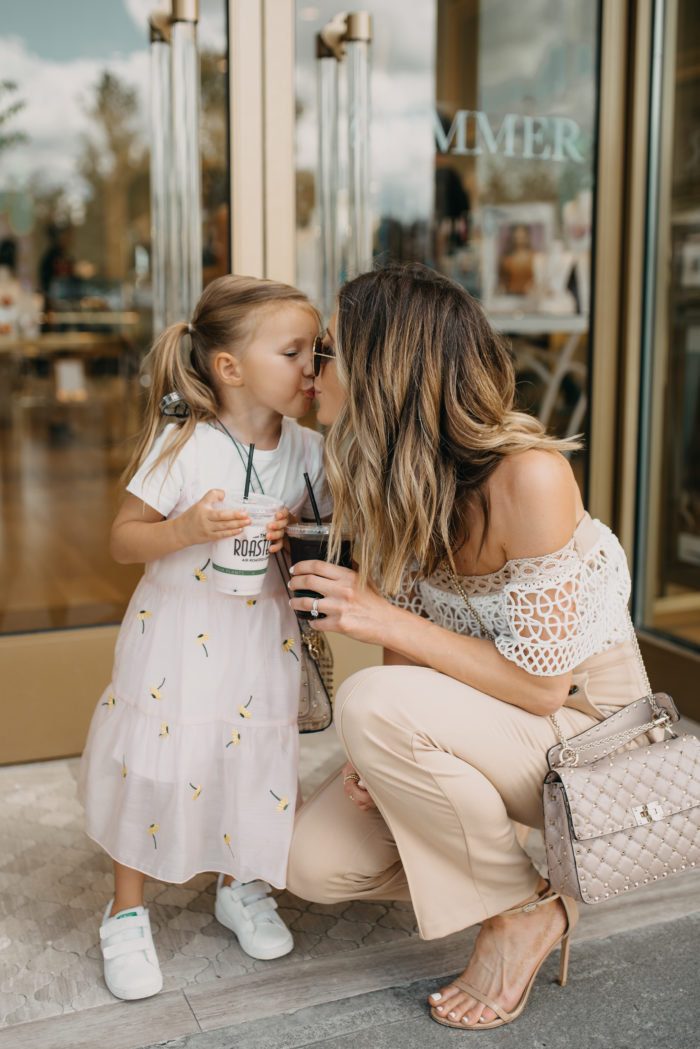 Hope this little health lesson was helpful! Let me know if you'd want to see more posts like this.
Becky xx
Read more of my health/fitness topics here!
Photography by Rachel Rigler
Outfit details: Jumpsuit by Endless Rose // Valentino Bag
Sutton's look by Recess Kids and bag by Zac Posen / Sneakers DSW