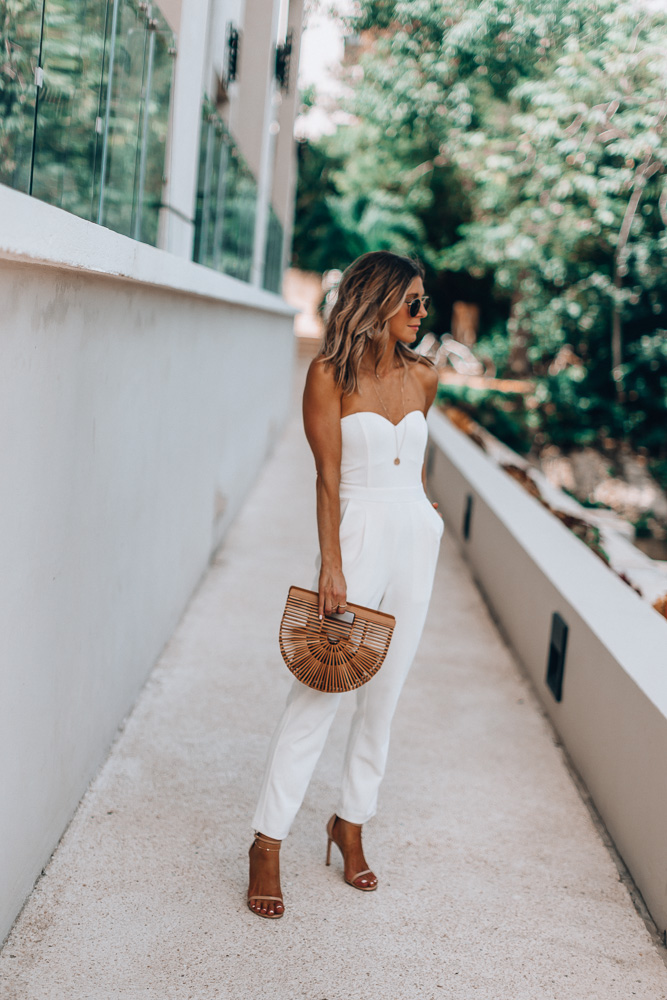 Hi gals! Coming at you from Playa Del Carmen at the Fairmont Mayakoba! We are having a wonderful time here for the #LTKGetaway coordinated by my LIKETOKNOW.it. fam! So many fun adventures and sites we've been seeing! Today I wanted to share this really cute jumpsuit I wore yesterday and a few tips when wearing a jumpsuit for summer!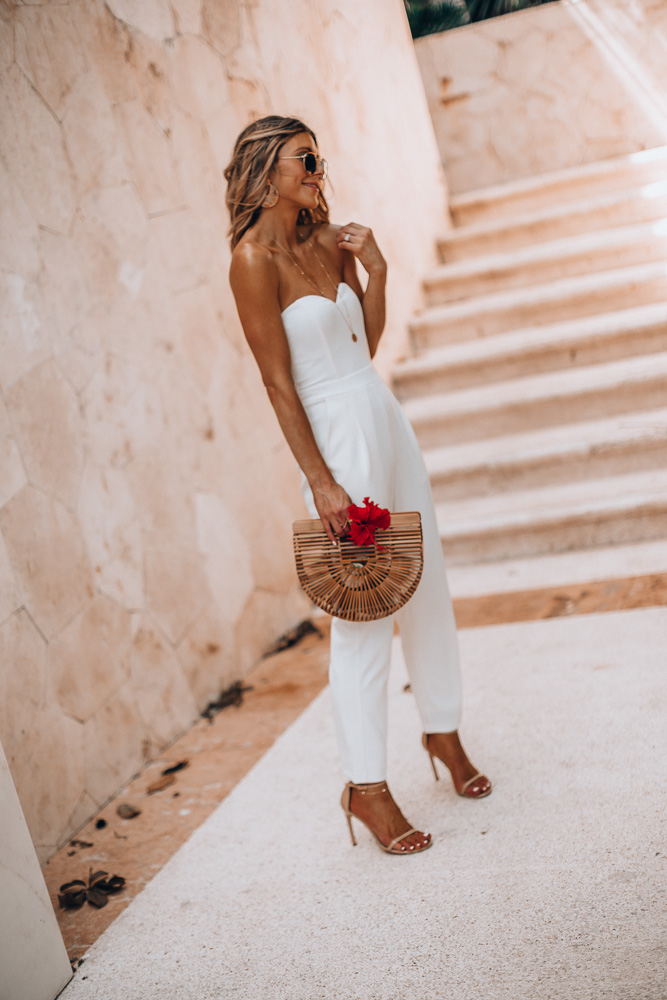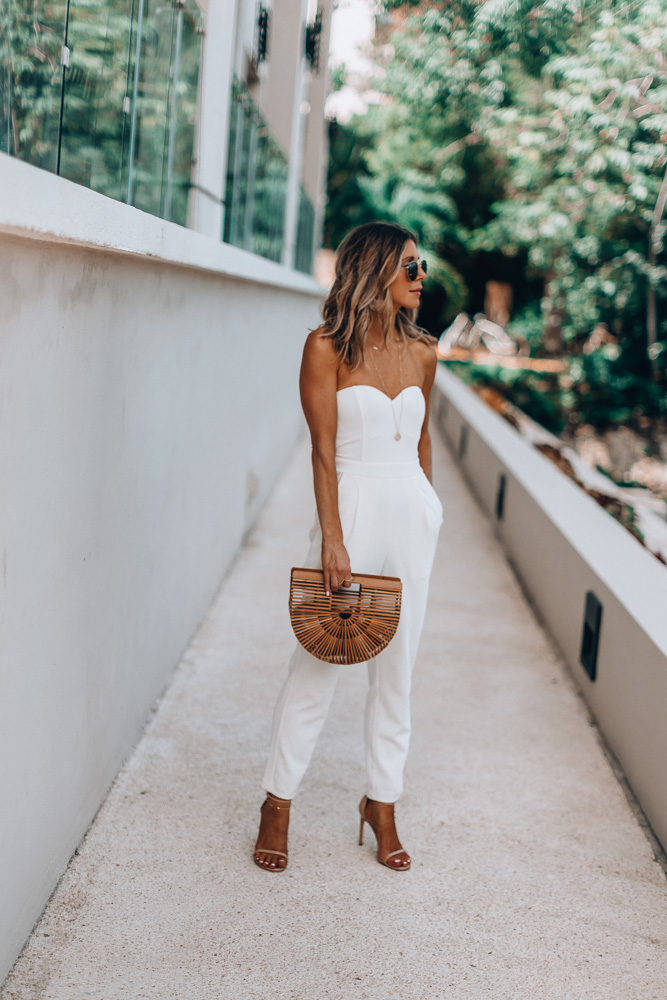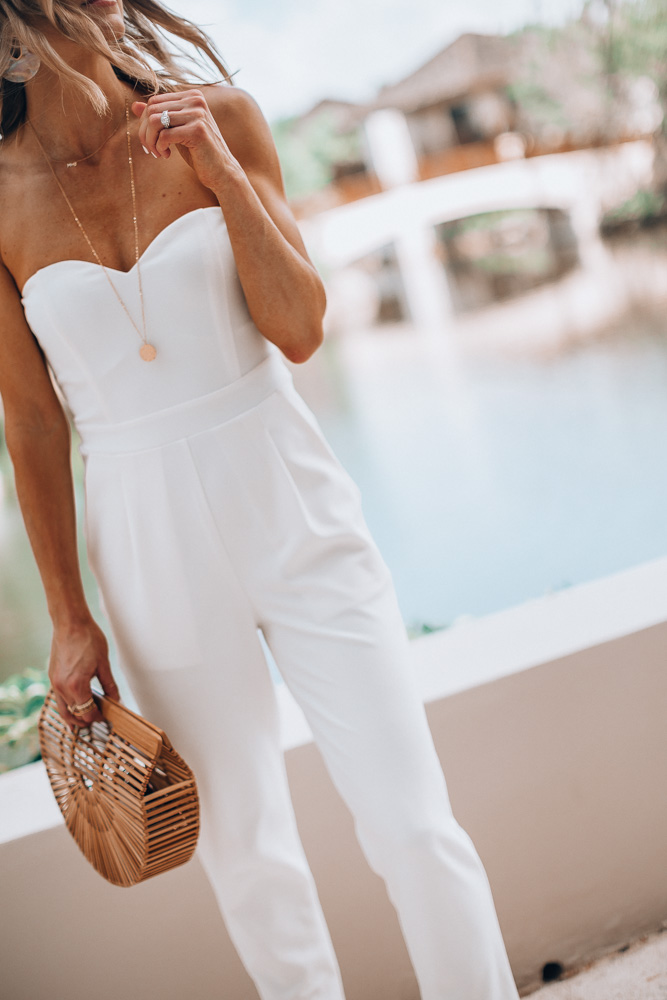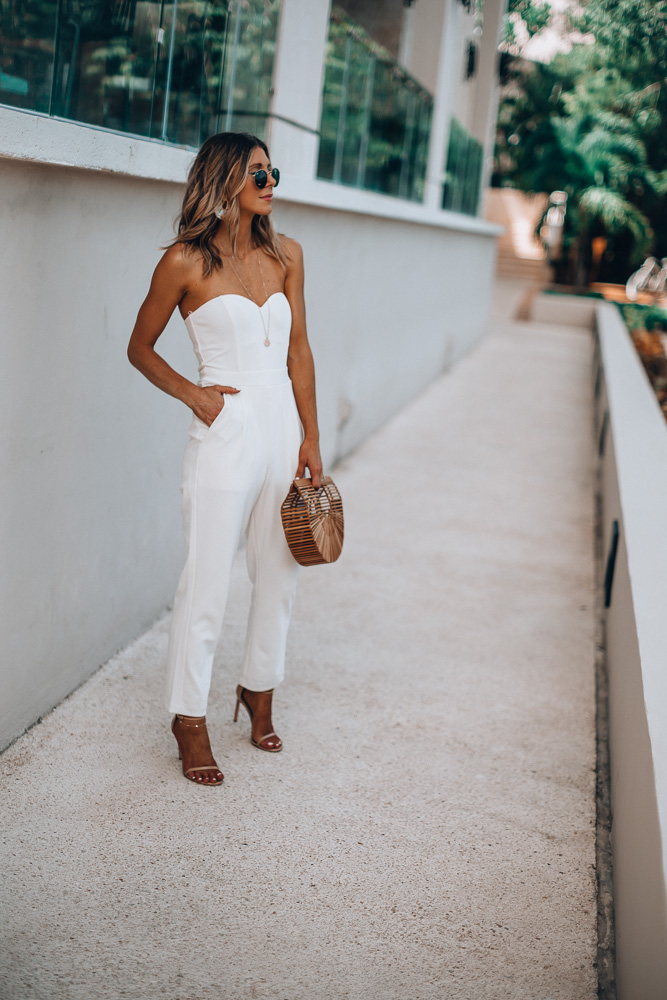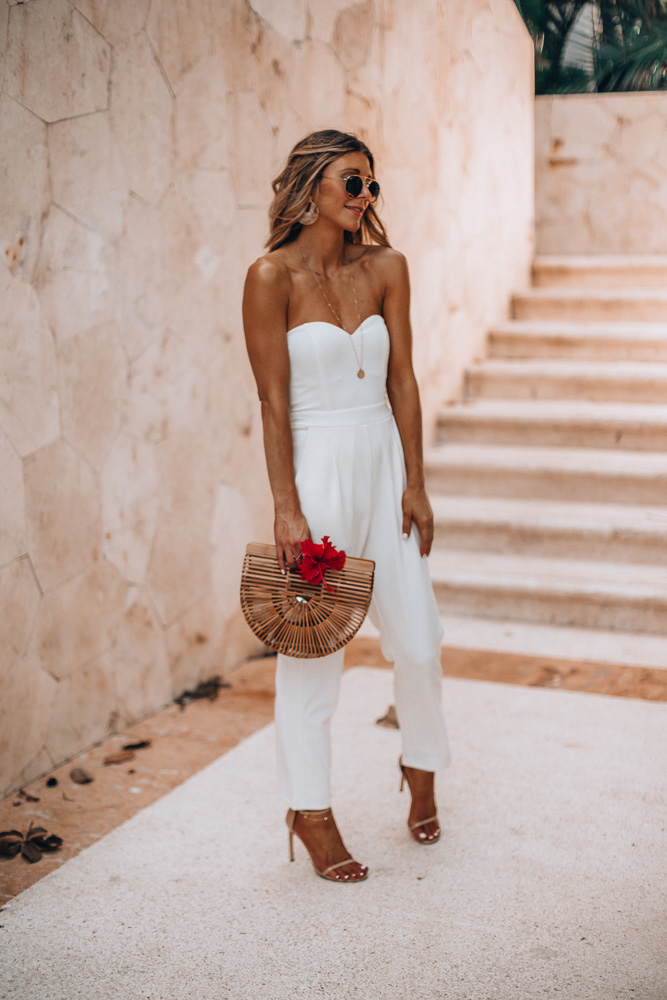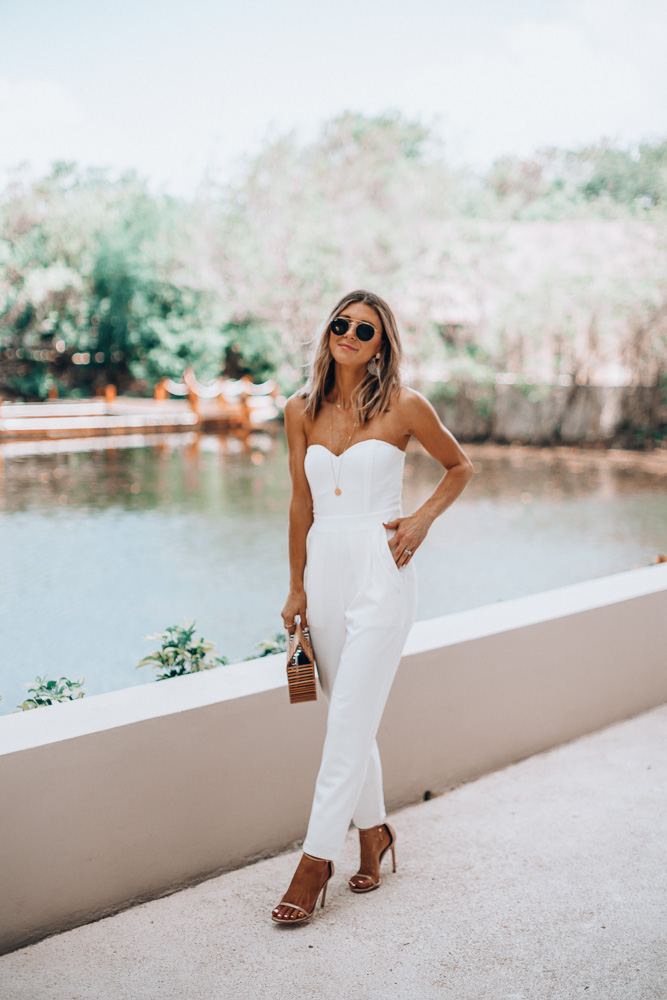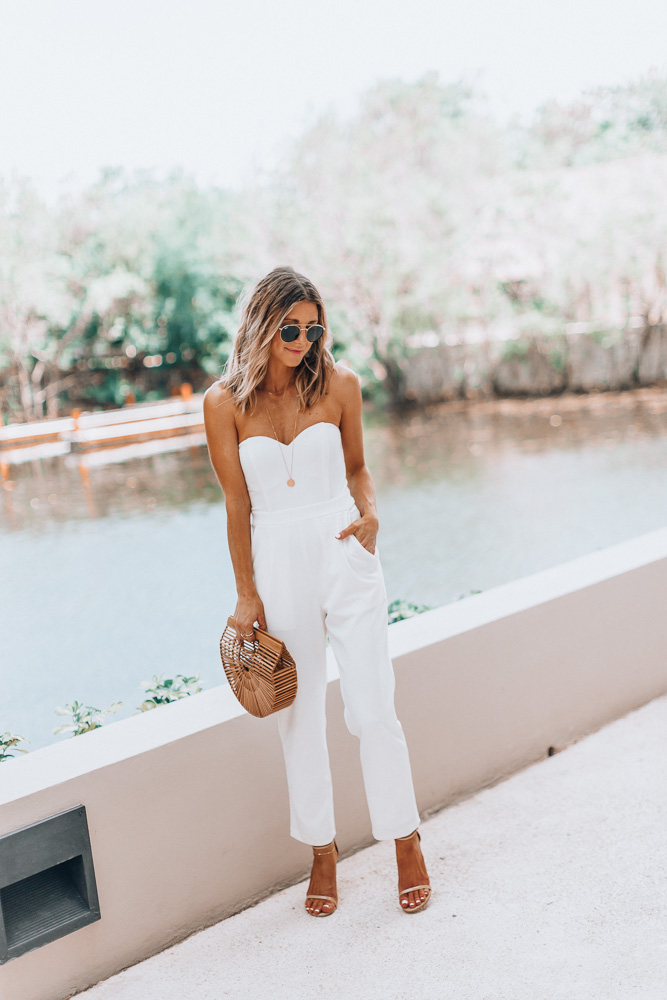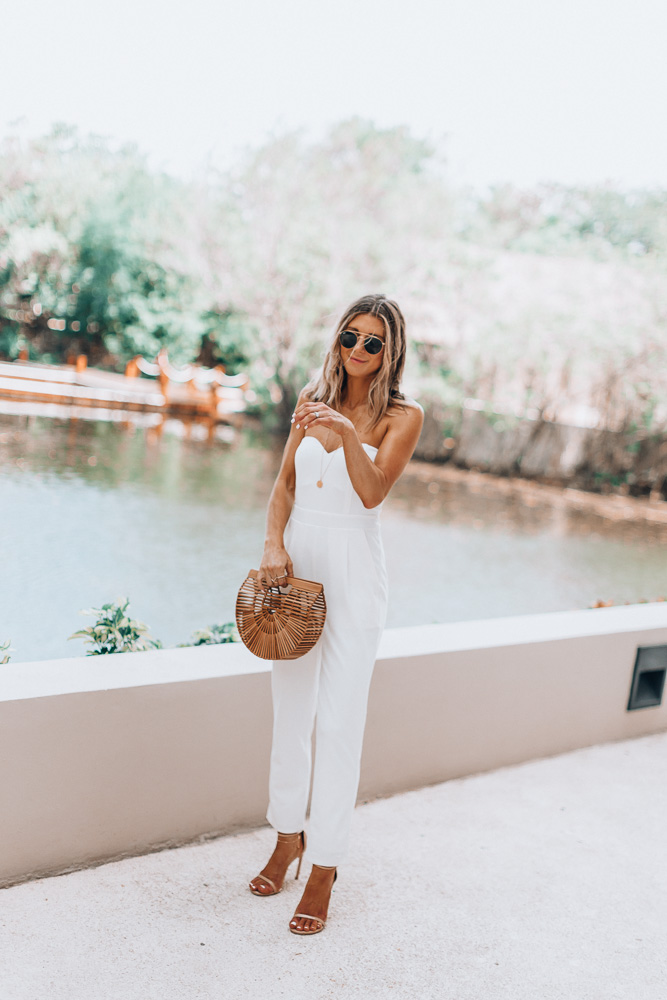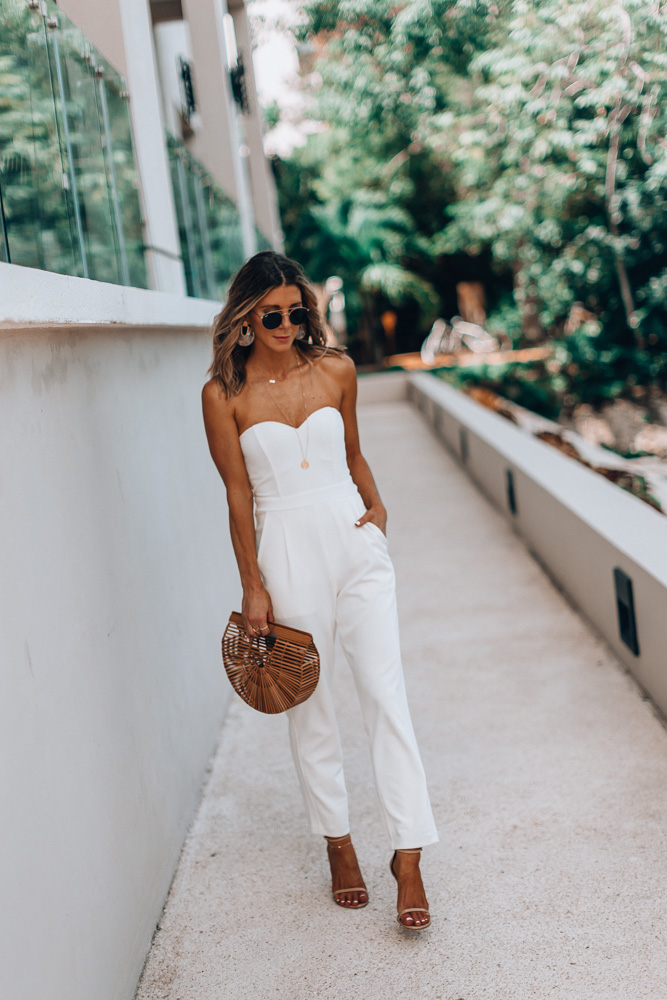 I love this jumpsuit! I got it specifically for the trip but ended up wearing it before the trip for a date night with Michael. It has an ultra-flattering fit and it's under $100!
The material is soft and has some stretch so it's really comfortable!
I'm a huge fan of jumpsuits! I appreciate the fact of how this one piece can make a complete outfit. One and done! But sometimes they can be a little intimidating and if not worn correctly can look sloppy or make you look shorter or wider than you are. So today I wanted to share a few tips to keep in mind next time you are putting together a jumpsuit outfit.
Find the perfect fit //
Finding a jumpsuit that fits your body perfectly is key to looking polished and put together. Don't wear anything too tight or too loose.
If you wear one that is too tight you might feel uncomfortable and if you wear a jumpsuit that is too loose, you will completely lose your figure, and the jumpsuit will overwhelm your body.
The jumpsuit I'm wearing here is cinched at the small of my waist with a tapered leg. It's not too big or too small, and I'm able to show off my figure by showing the right amount of skin with the sleeveless style.
Define Your Waist
You don't want to lose your figure or shape in a jumpsuit so having a belt or cinched waist is key to give you that curvy look. Express has so many cute and flattering jumpsuits right now and most under $100! I really like this one here and this one too!
Accessorize
Don't forget to finish your look with the perfect accessory. This jumpsuit would look great with either a statement necklace or earrings. A simple summery bag or clutch and a nude heel and your set!
MORE SUMMER JUMPSUITS

Becky xx
Outfit Details
Express Jumpsuit Under $100 // Right now get $25 off purchase of $100+ in-store and online, using the ring code: 4294 // More details here
In collaboration with Express. Thank you for supporting brands that support Cella Jane.