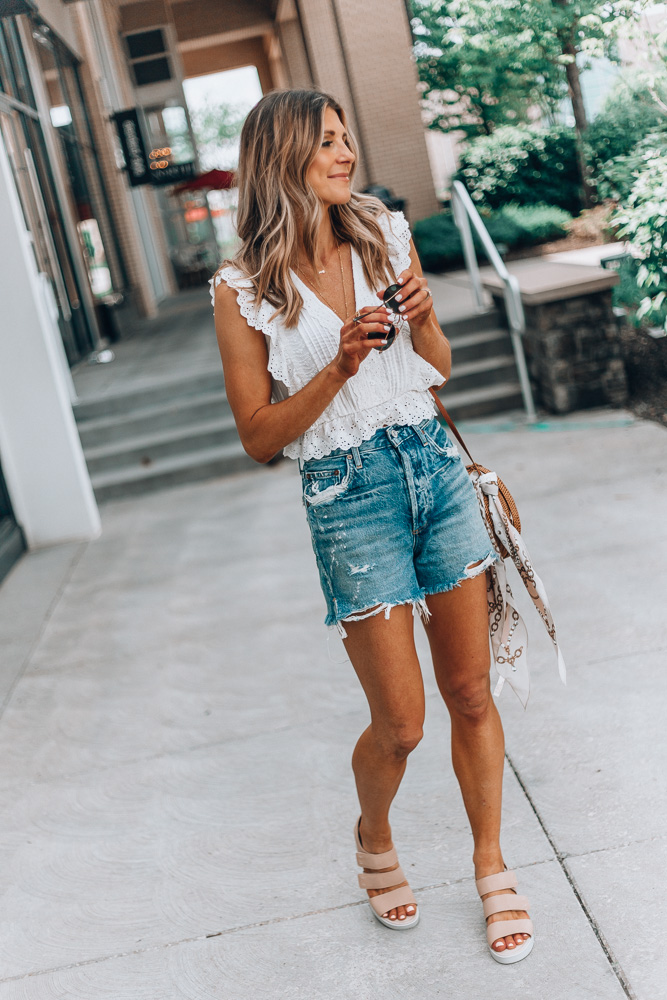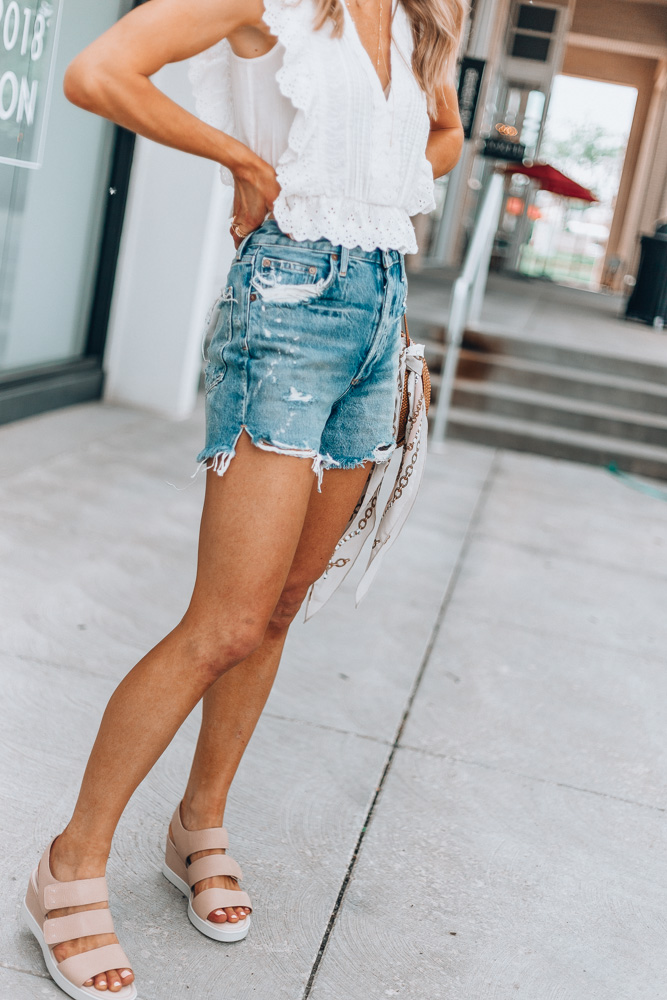 My husband raves about his ECCO golf shoes and how comfortable they are! He loves them so much I thought about getting him another pair for Father's Day. I was browsing on ECCO website and checked out the women's selection and found some really cute styles including this pair of ECCO SHAPE wedge sandals.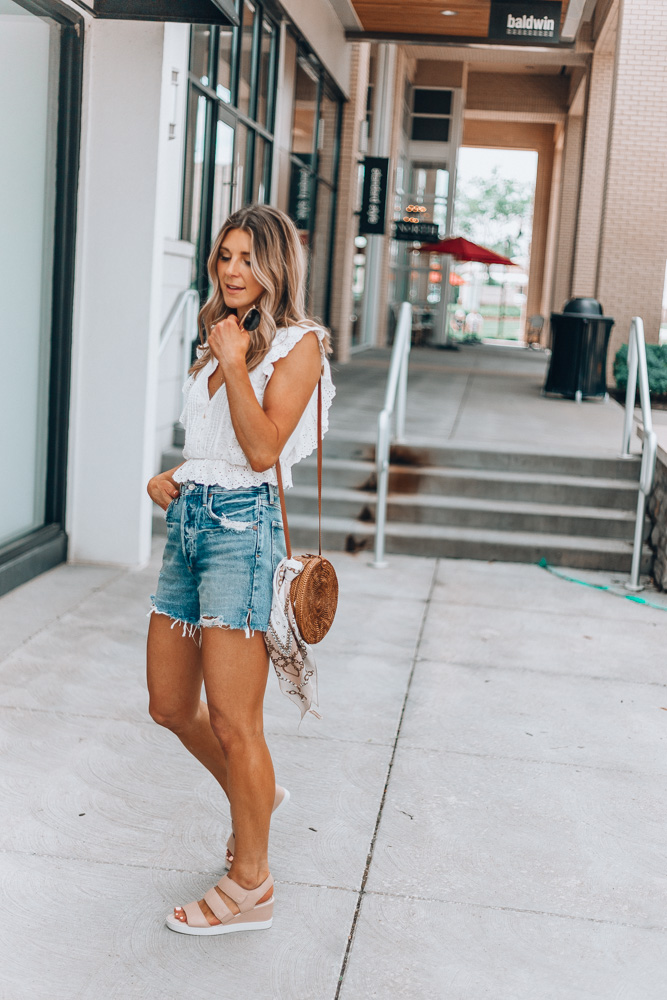 Now I know what all the hype was about. My ECCO sandals are extremely comfortable and not only that but so cute and this style is so flattering. I feel like I could run a marathon in them! Well maybe not, but I can definitely chase after the kiddos and wear these cuties out on the town. I also love the velcro straps, so easy to take on and off and for a wedge that's awesome I think!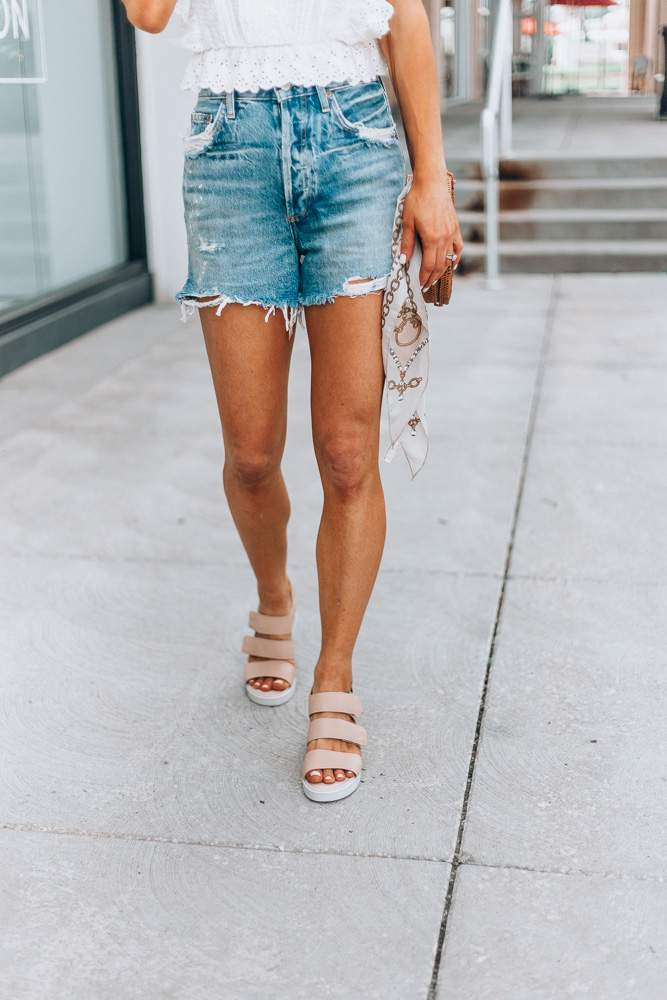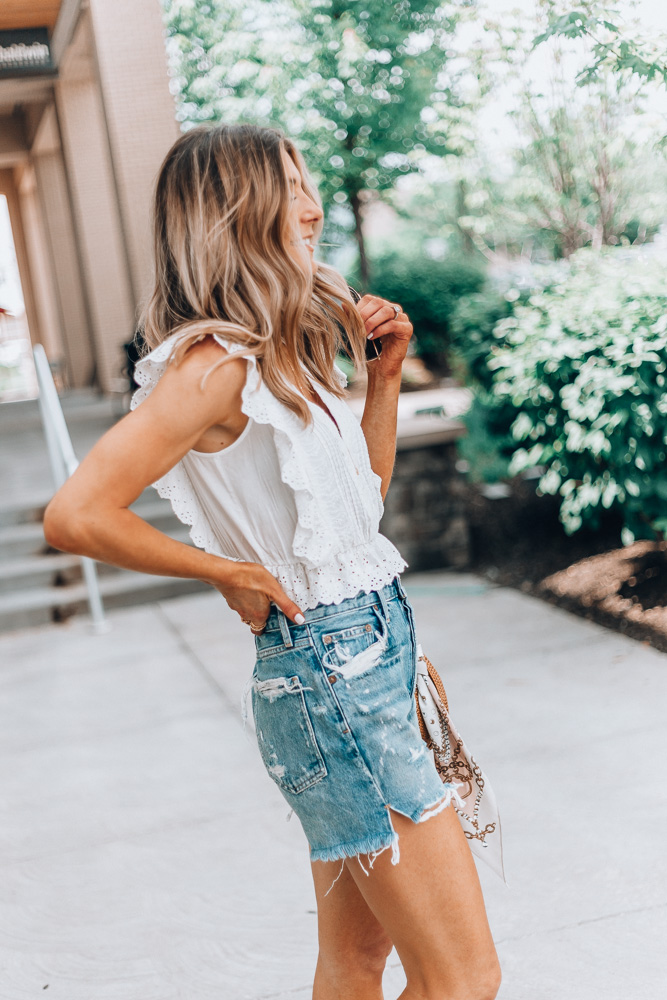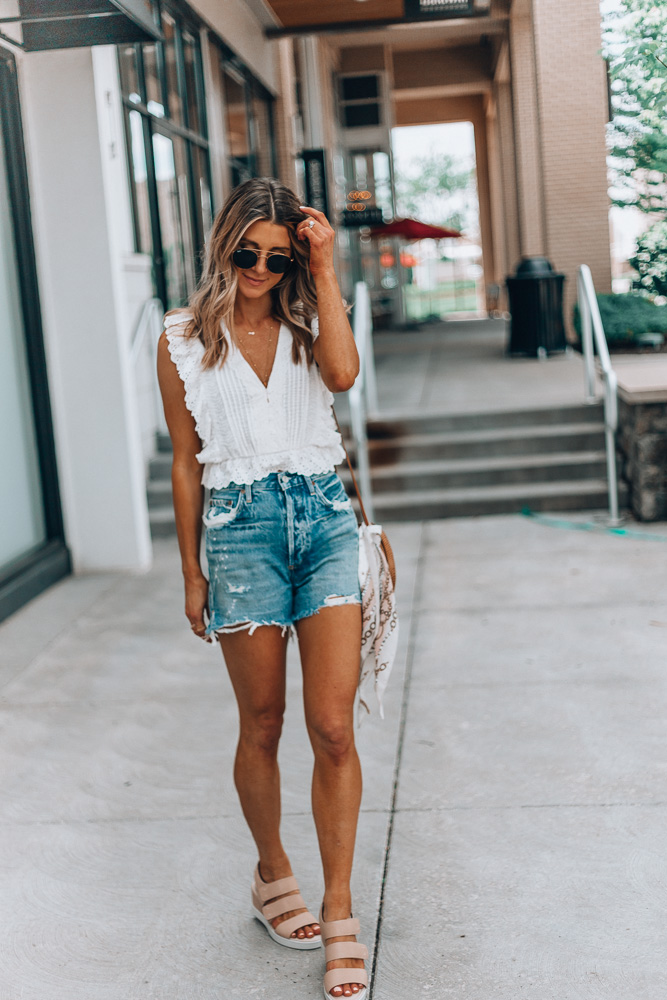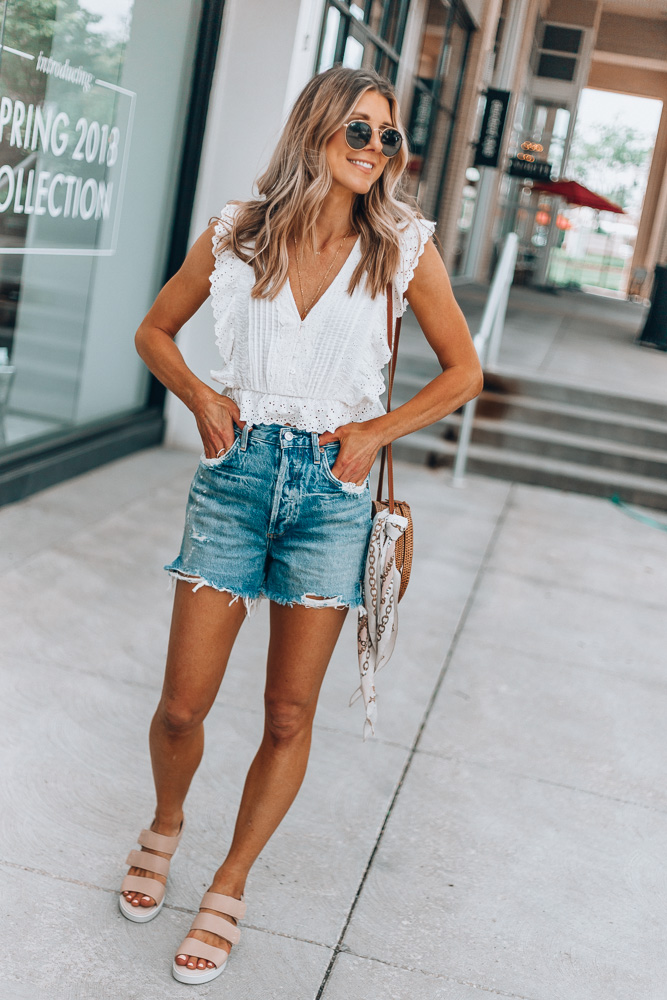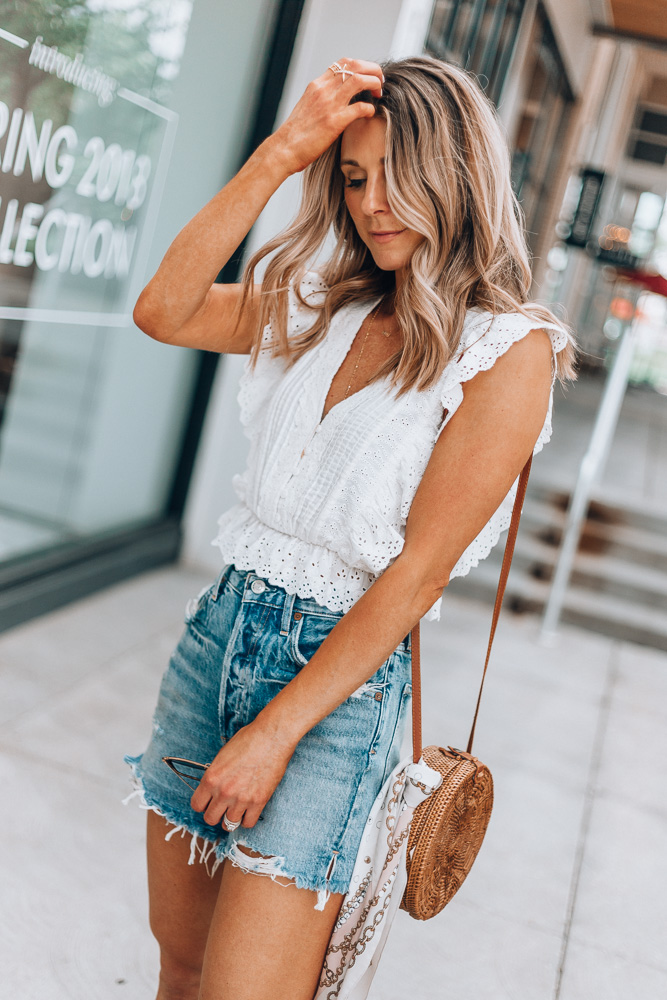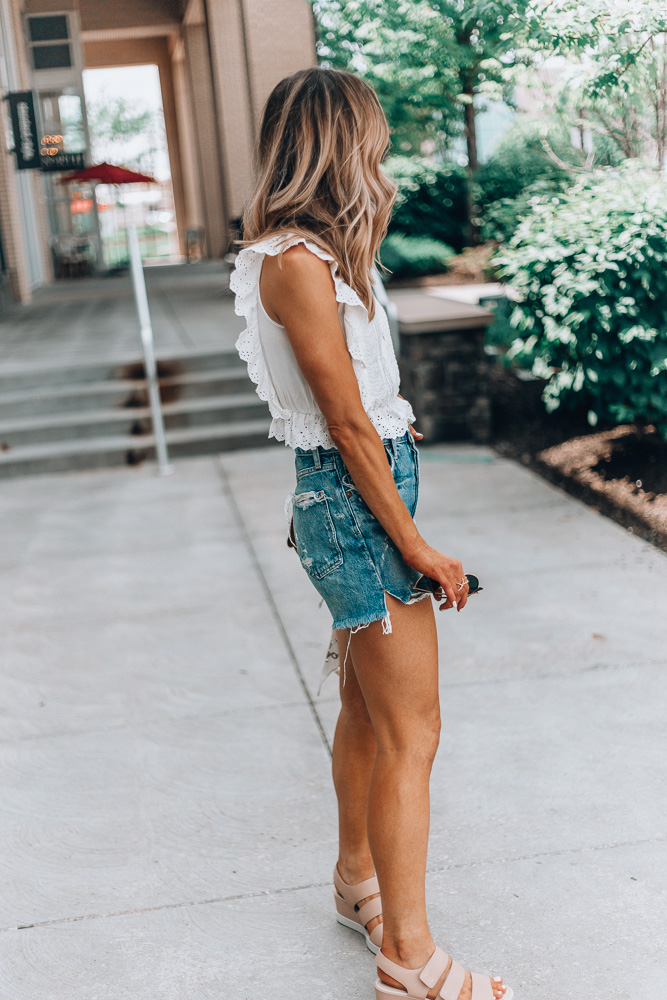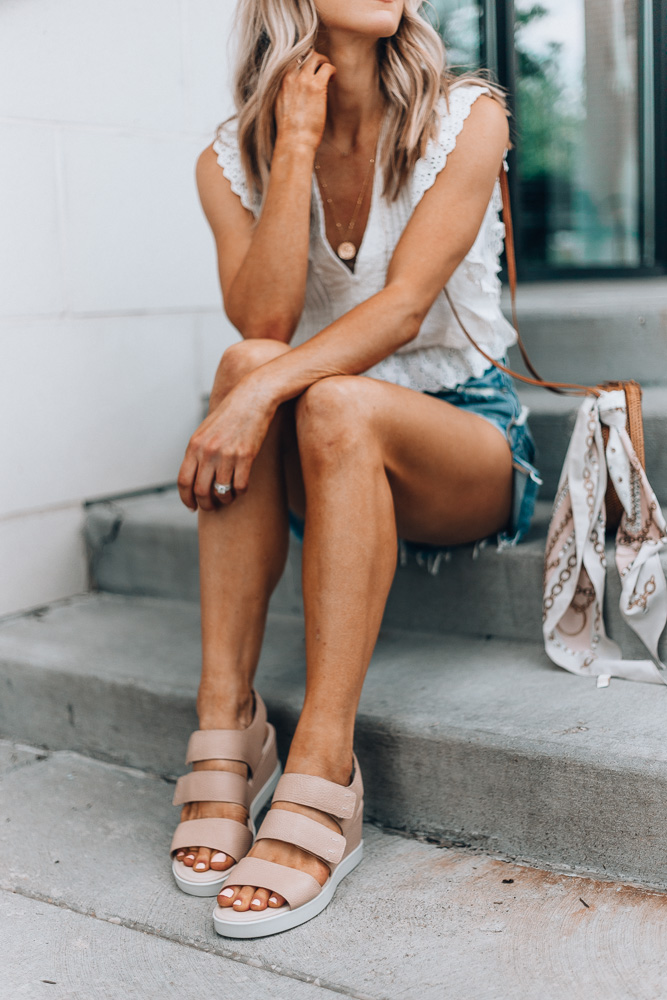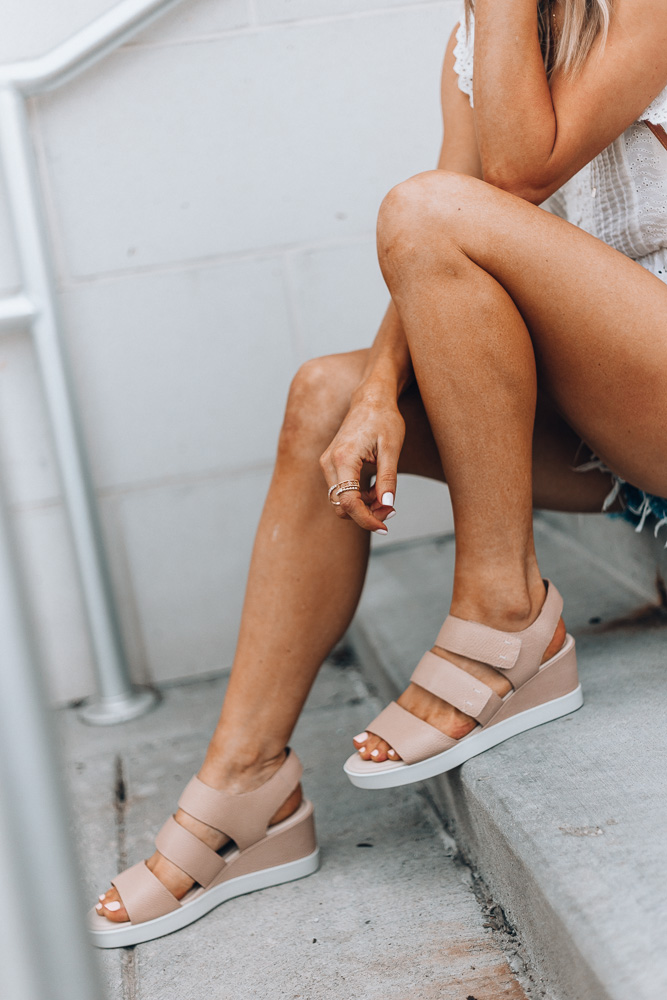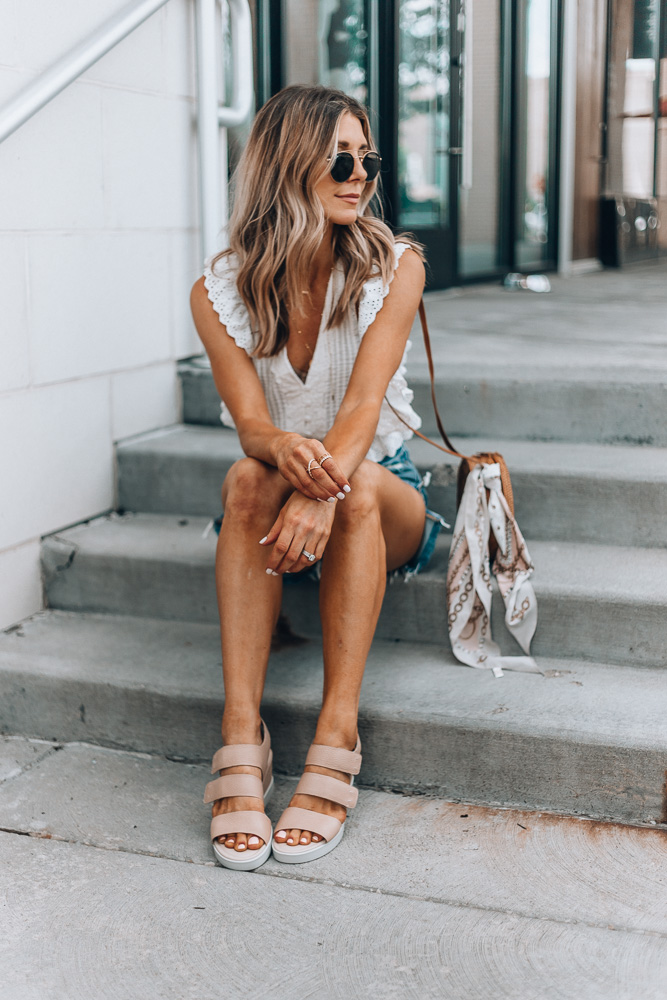 Eyelet Blouse // Cut-Off Shorts // Wedge Sandals
It makes me want to get a few more ECCO styles for summer. I am also about comfort while looking cute!
Sharing a few more favorite styles from Ecco that I have my eye on!
Becky xx
ECCO SUMMER STYLE FAVORITES

In collaboration with Ecco. Thanks for supporting brands that support Cella Jane.