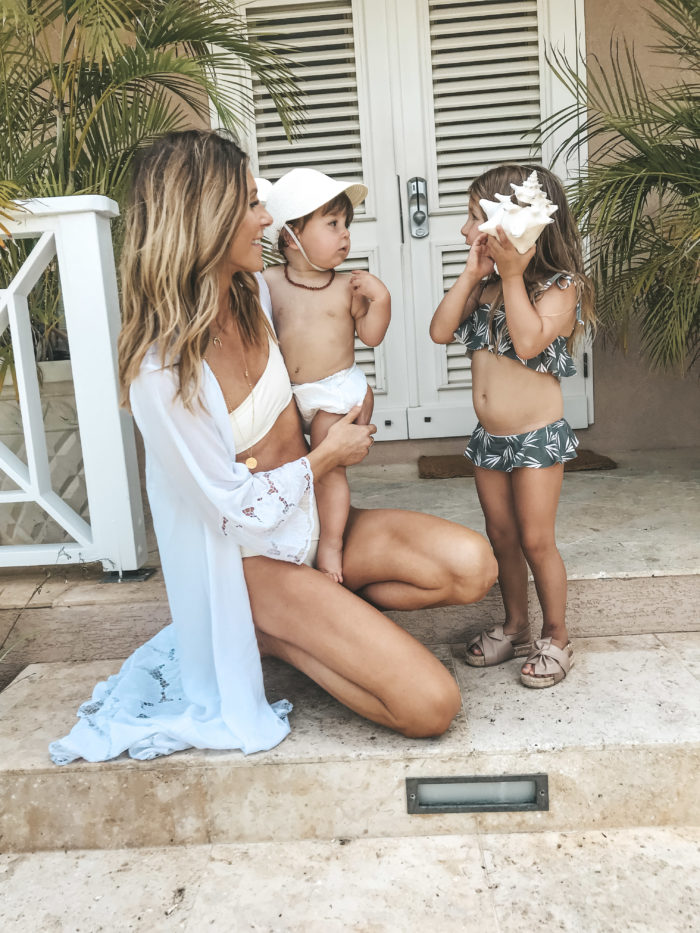 I'm excited to share our travel diary from our trip to Nevis this past week. It was our first time to Nevis and St. Kitts so we were super excited to go! We stayed at the Four Seasons in Nevis. Nevis is a small island (15 minute boat ride) from St Kitts. Michael and I both said this was our favorite trip we have done. So here are a few pics and my main reasons why you should visit the Four Seasons in Nevis.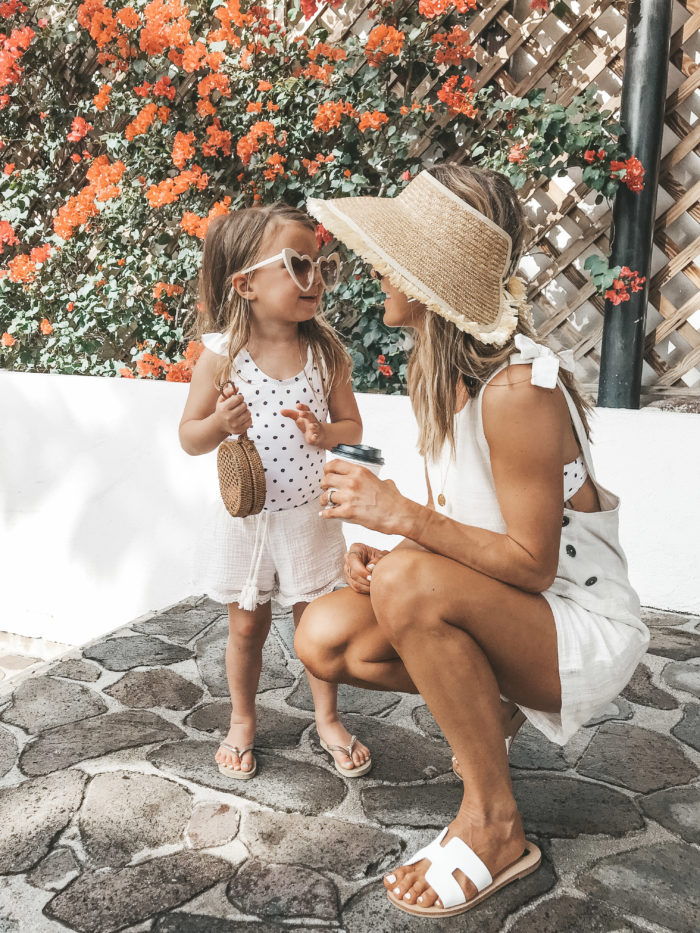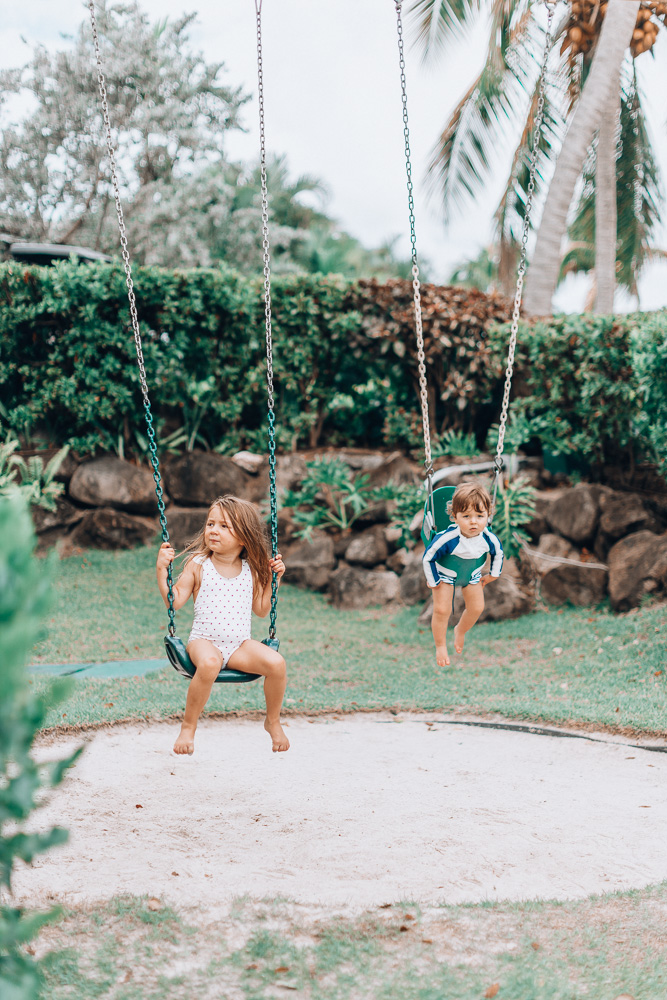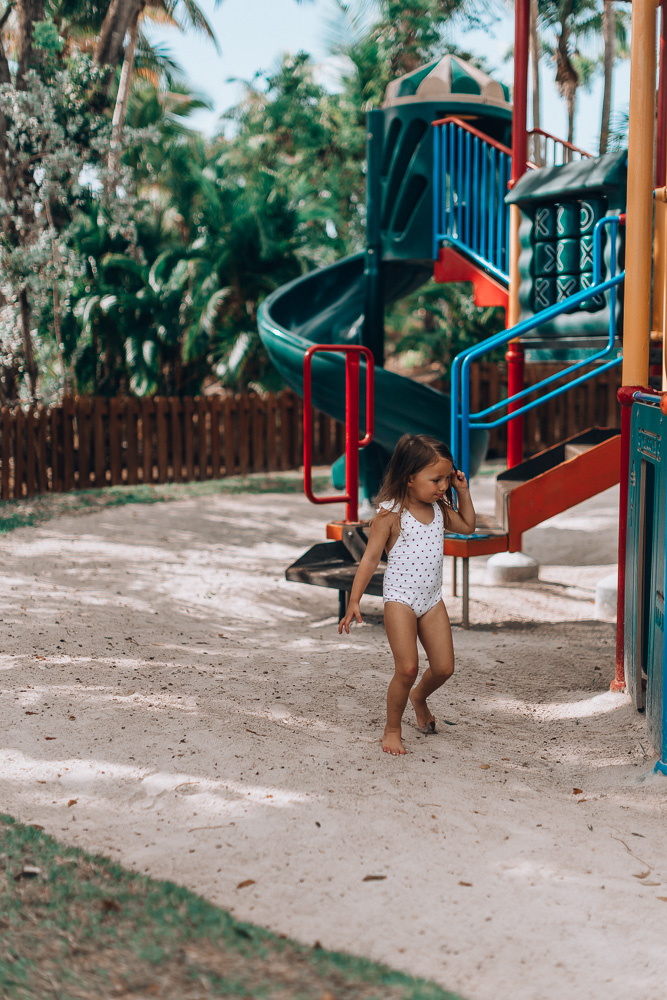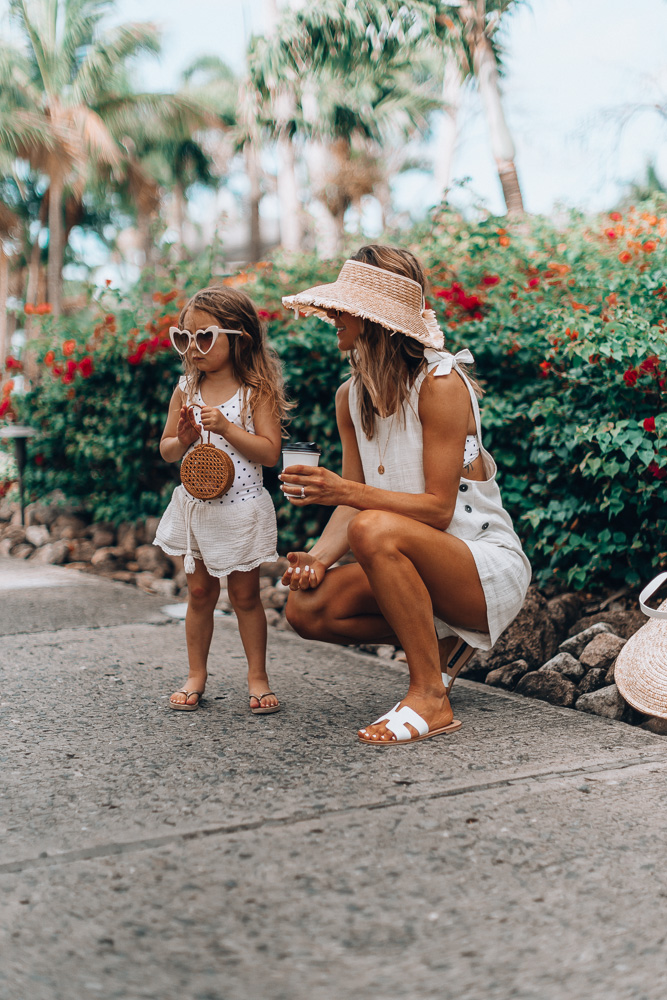 Arrival from the airport was seamless. We were welcomed by the Four Seasons staff, they grabbed our luggage and shuttled us to the the boat. The boat ride to the resort with cocktails on board made for an amazing start. Arriving on the island and getting on the dock you are welcomed by a staff member that walks you to your room/villa and you skip the "check-in process" which was really nice, especially with the long day of travel with the kids.We stayed in a beautiful villa complete with pool and golf cart. I highly recommend ordering provisions if staying in a villa. Housekeeping serviced the villa twice daily, and it was so nice to be able to indicate the desired time for this. They were exceptional.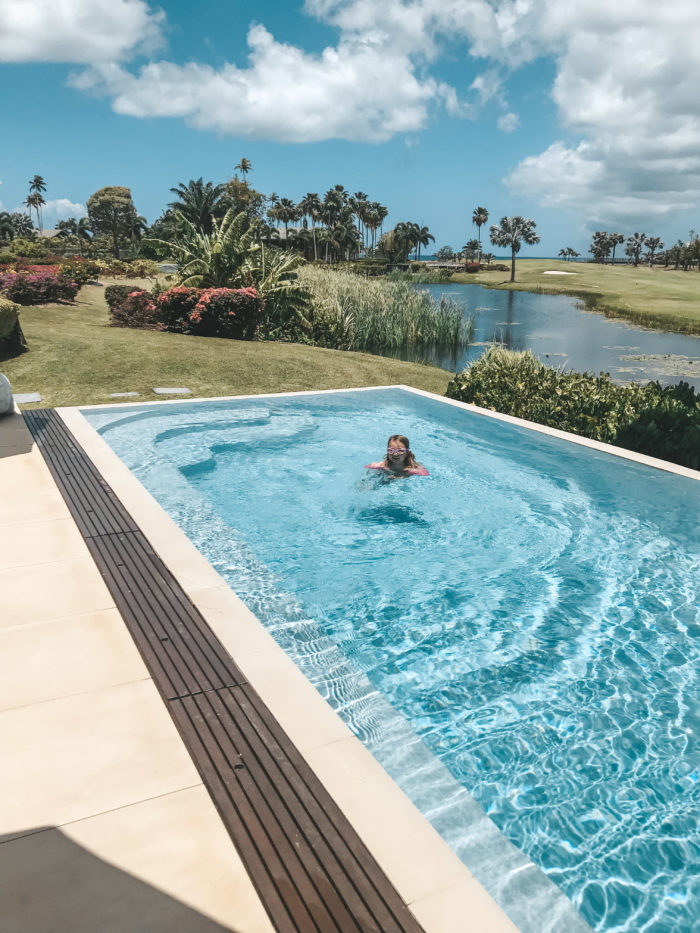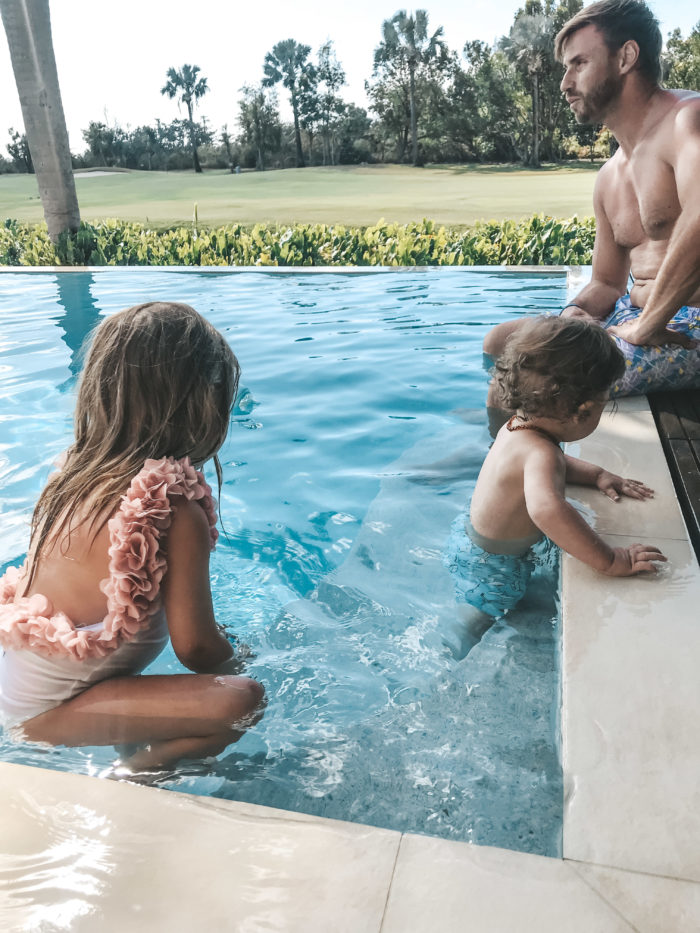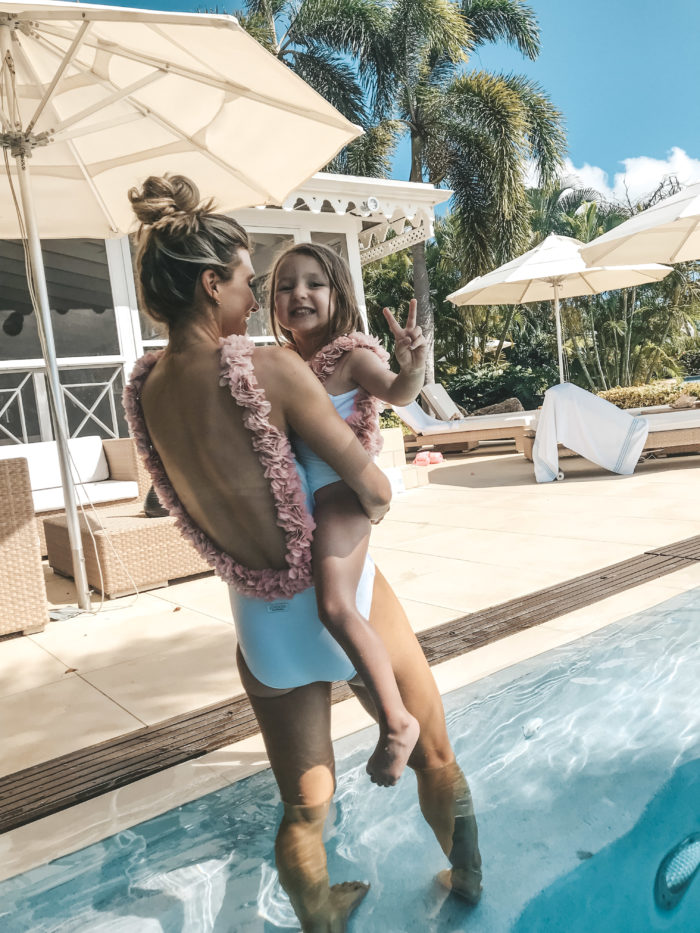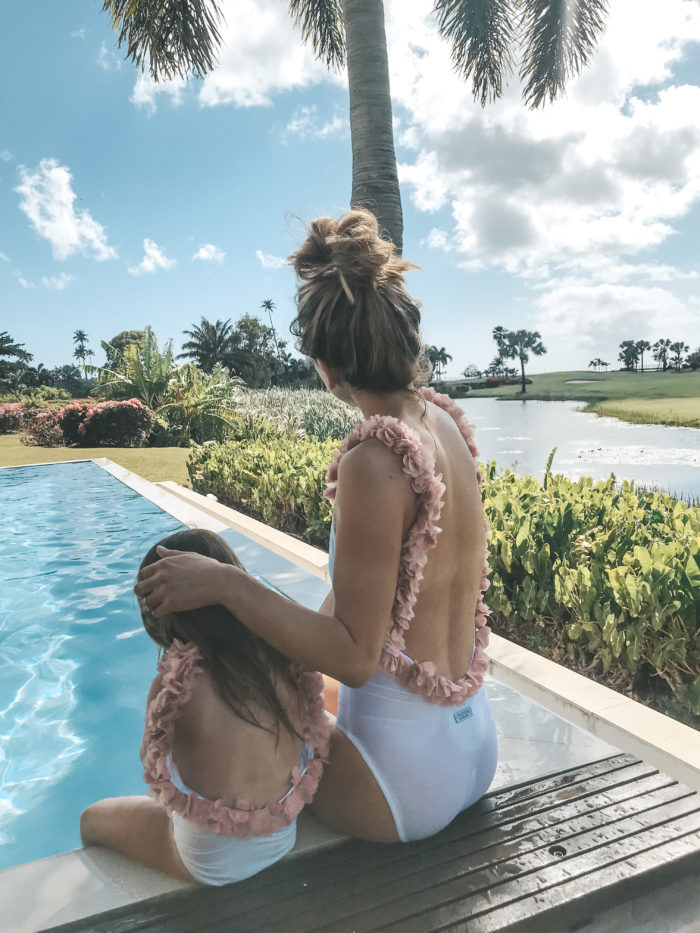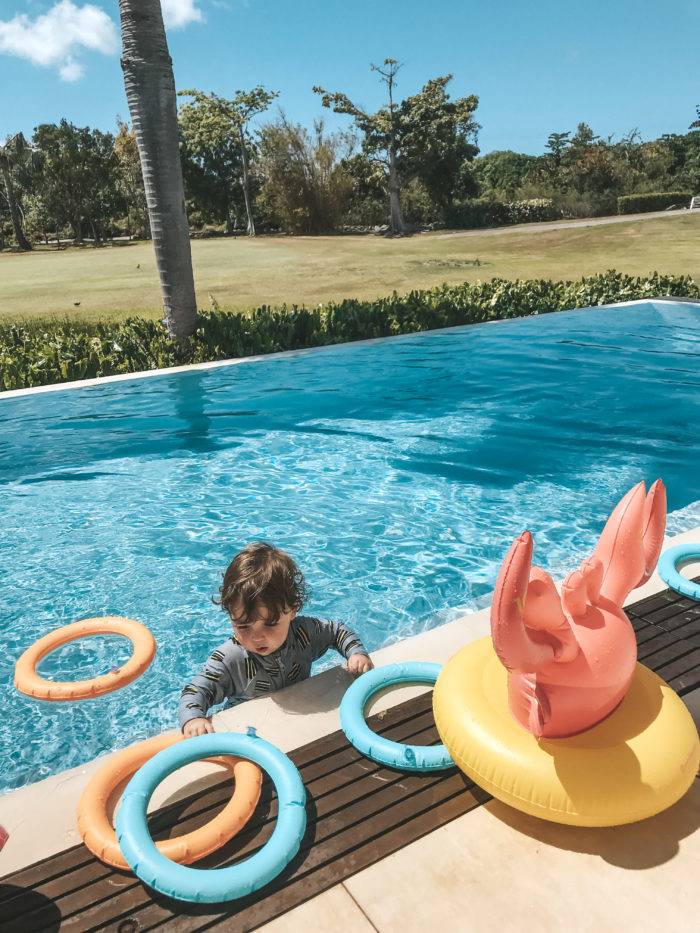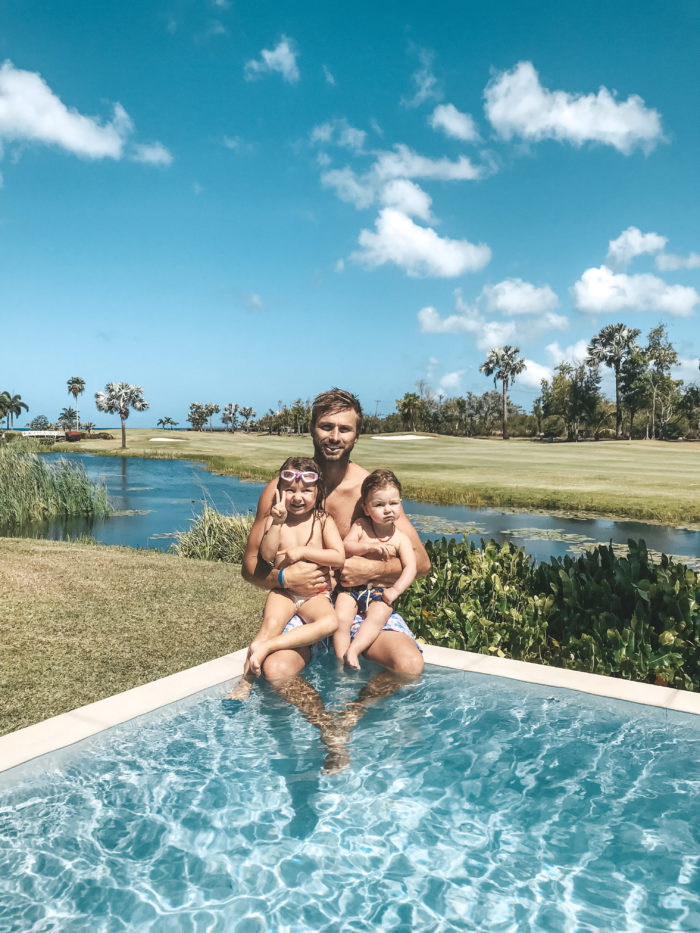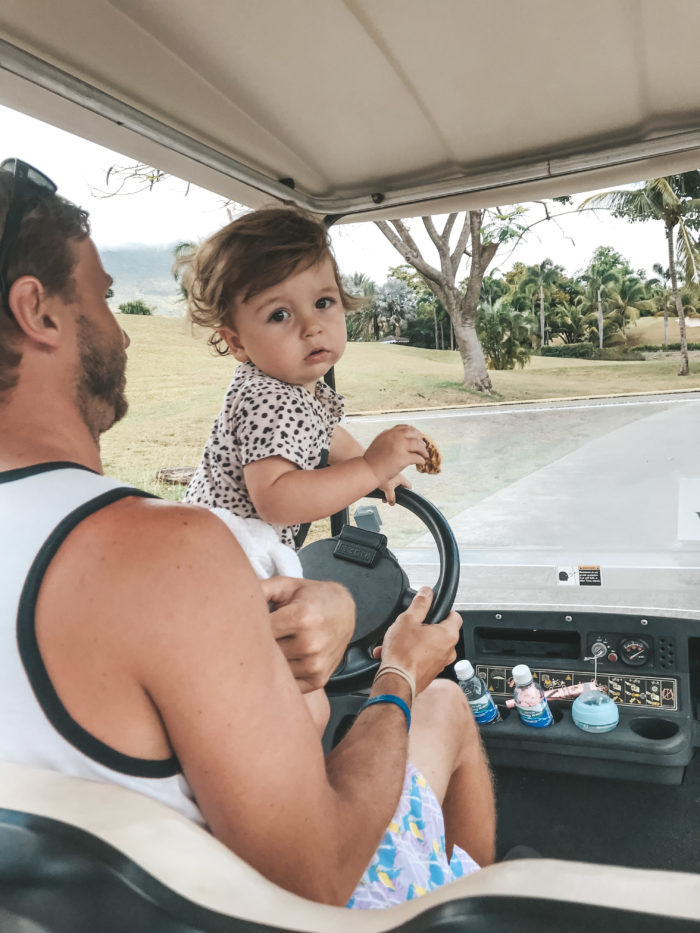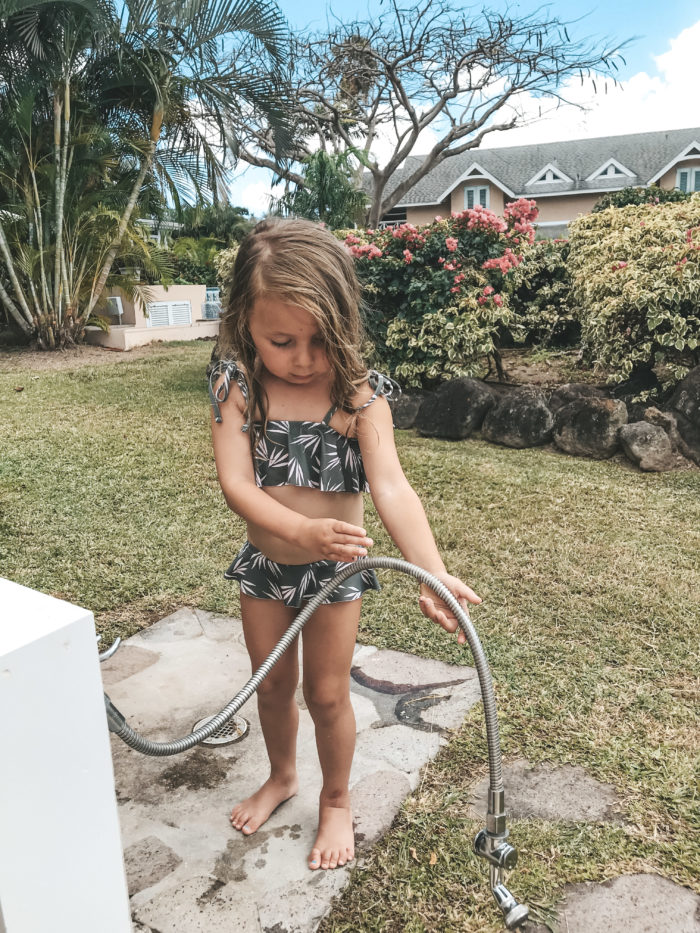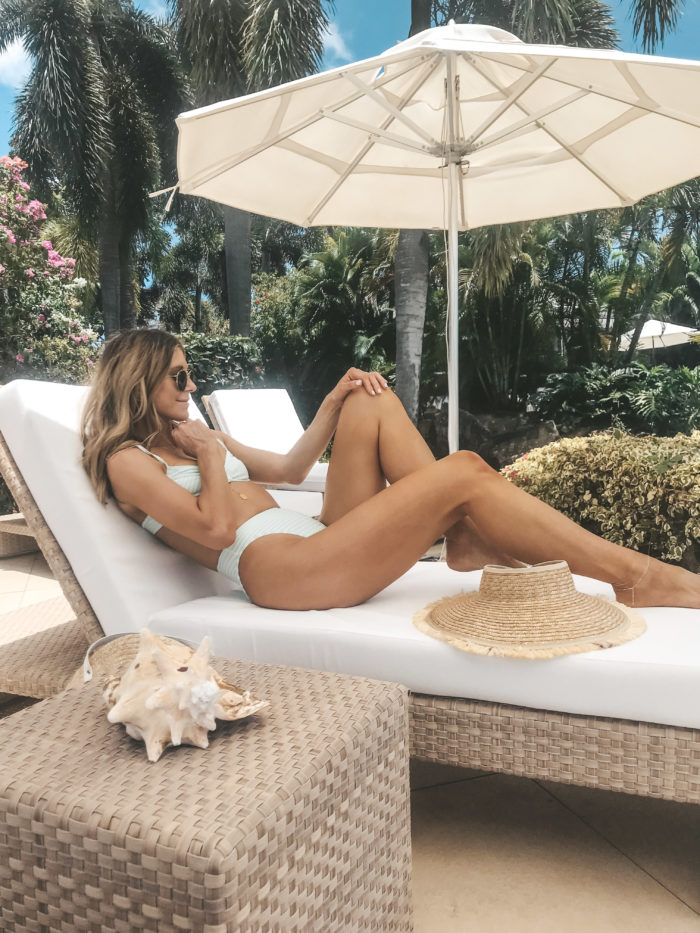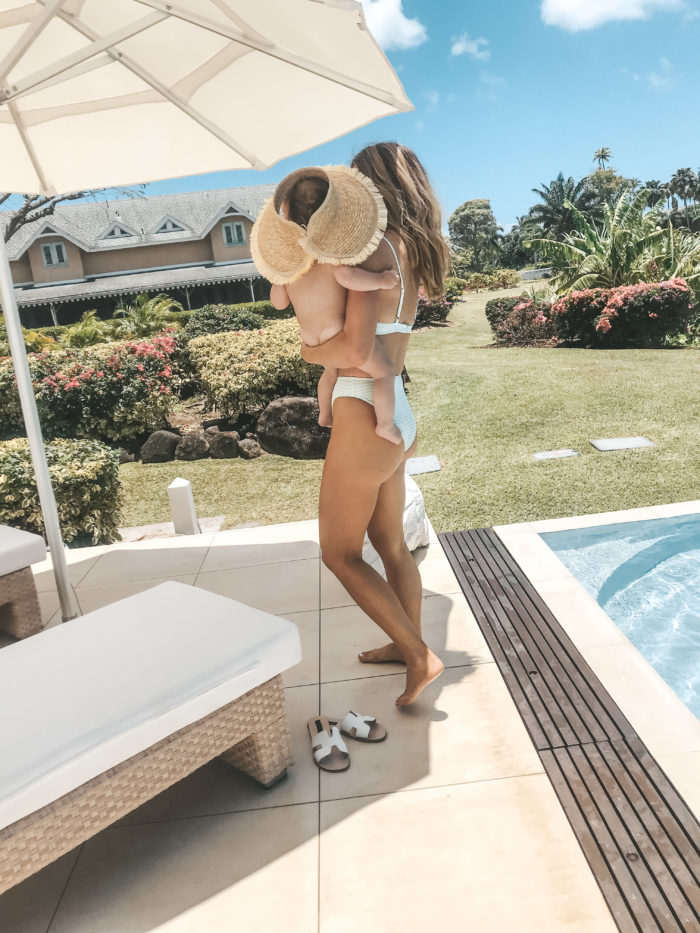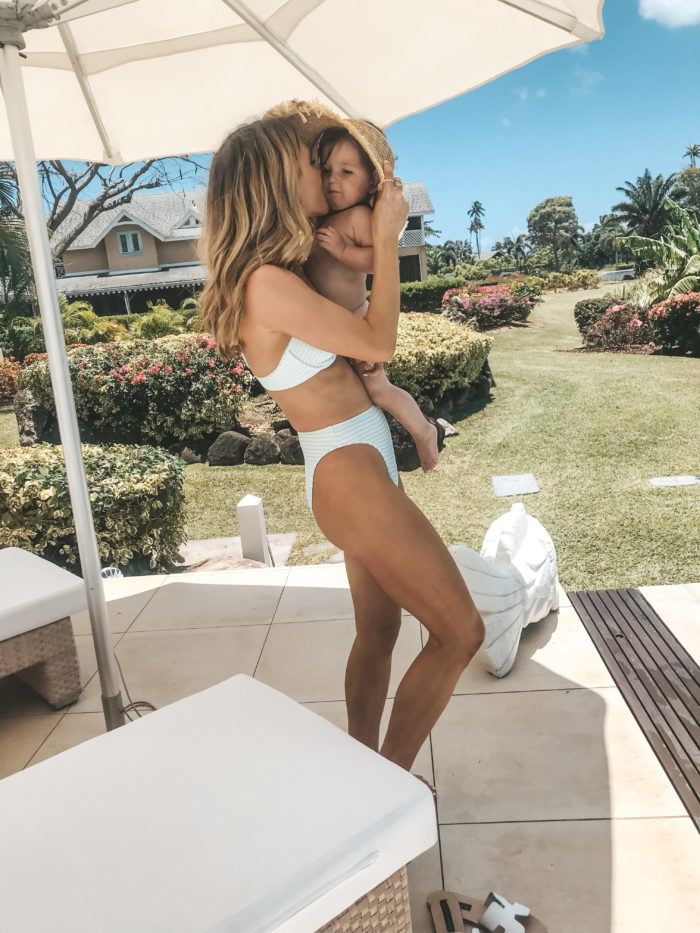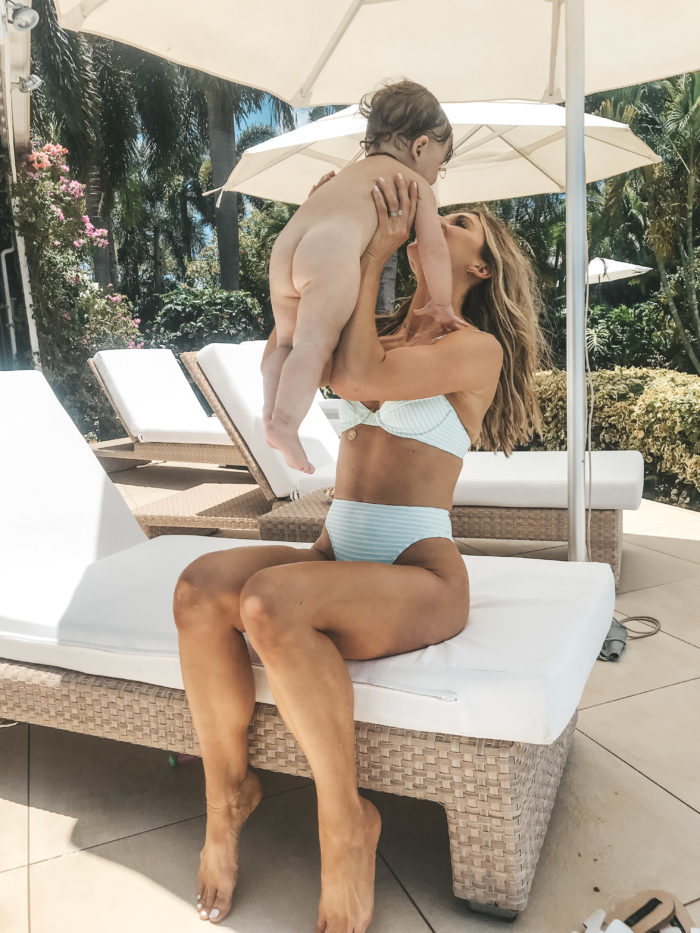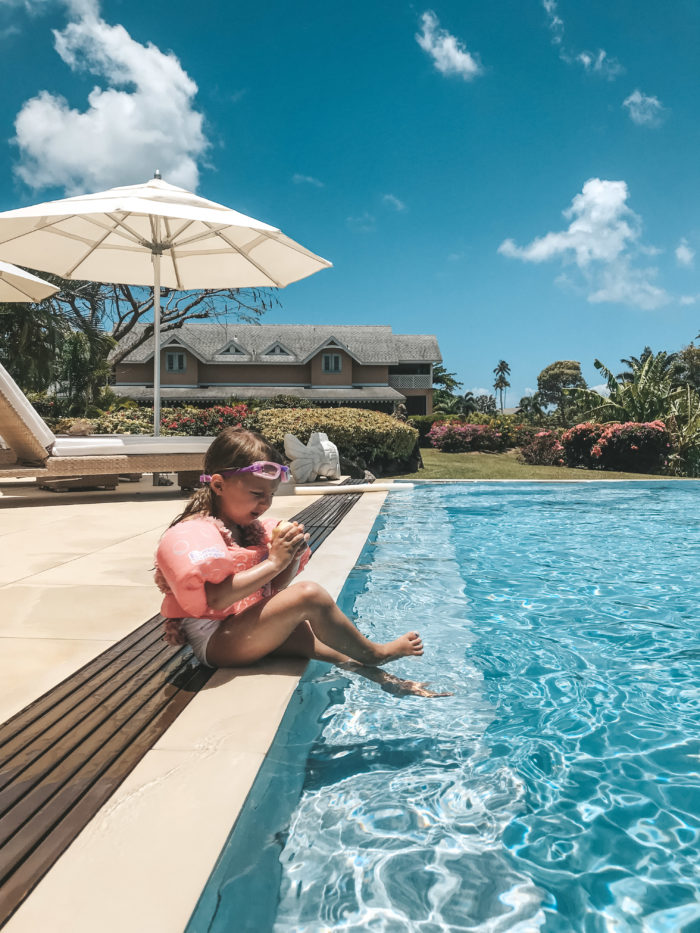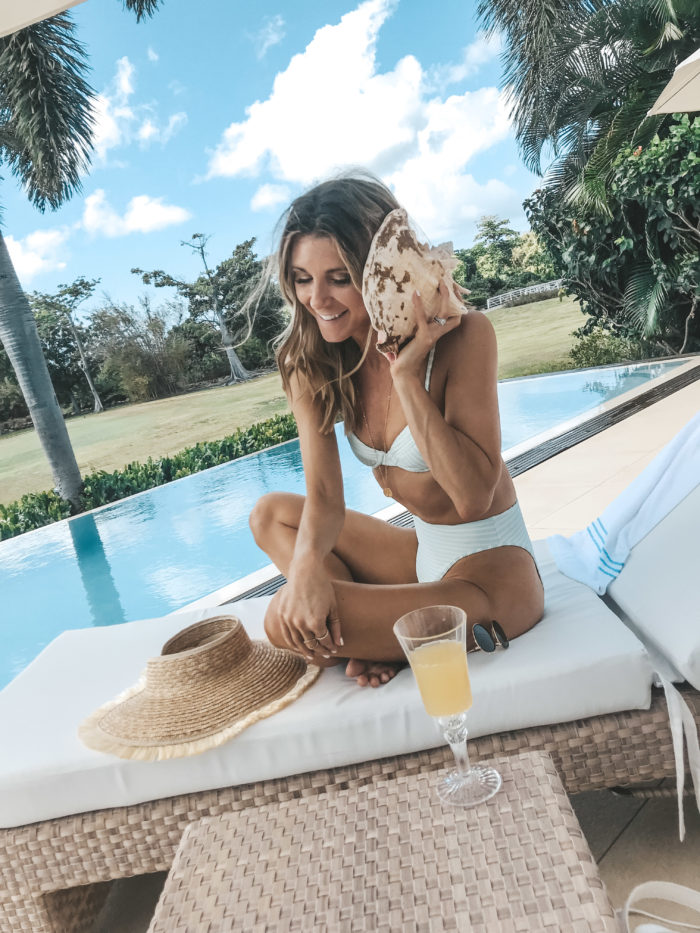 If you guys followed along my Insta stories at all, you know what I'm talking about. The villas are spectacular! They have tons of different options to accommodate your group. When you are traveling as a family, the room is always high on my list because the kids need a break from the sun sometimes so it's nice to have a spacious area to sit and relax. We had full kitchen so we had food and lots of snacks on hand at all times. The private pool was so nice. We really didn't even need to leave our villa! They had the entire villa baby proofed for us. They had gates on the stairs, small items put away, covers on all outlets,  locks on the screen doors to outside and to the pool. They also had a crib with bedding, diaper pails and kids bathing products for us! The staff are incredibly friendly and amazing with the children. They made our vacation really special. Sutton also loved how the turn down staff would set up her stuffed animals every night in a cute way and they even left some small plush sea turtles for the kids.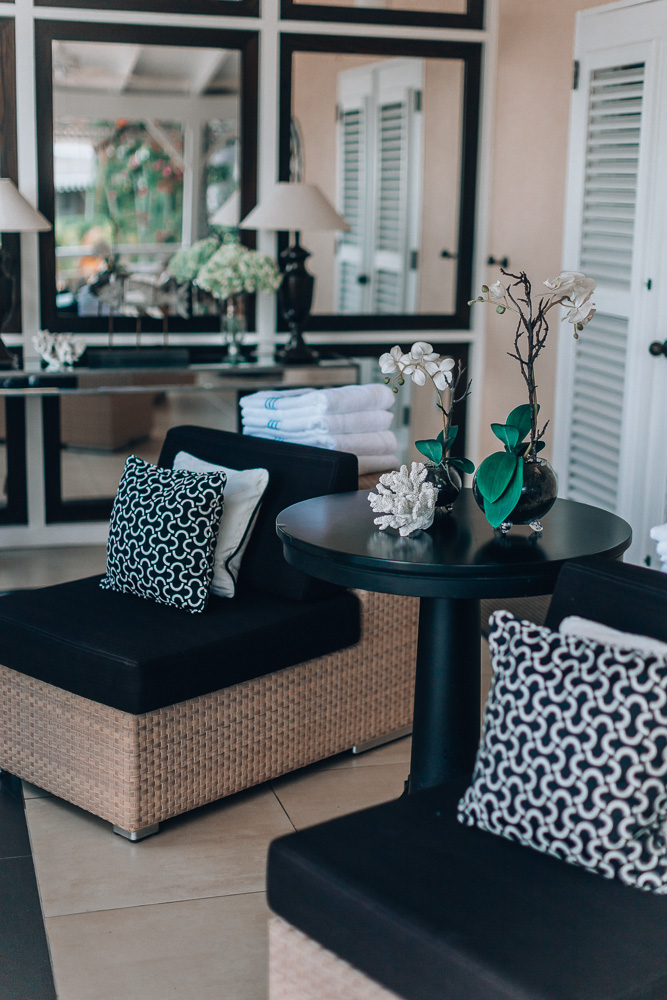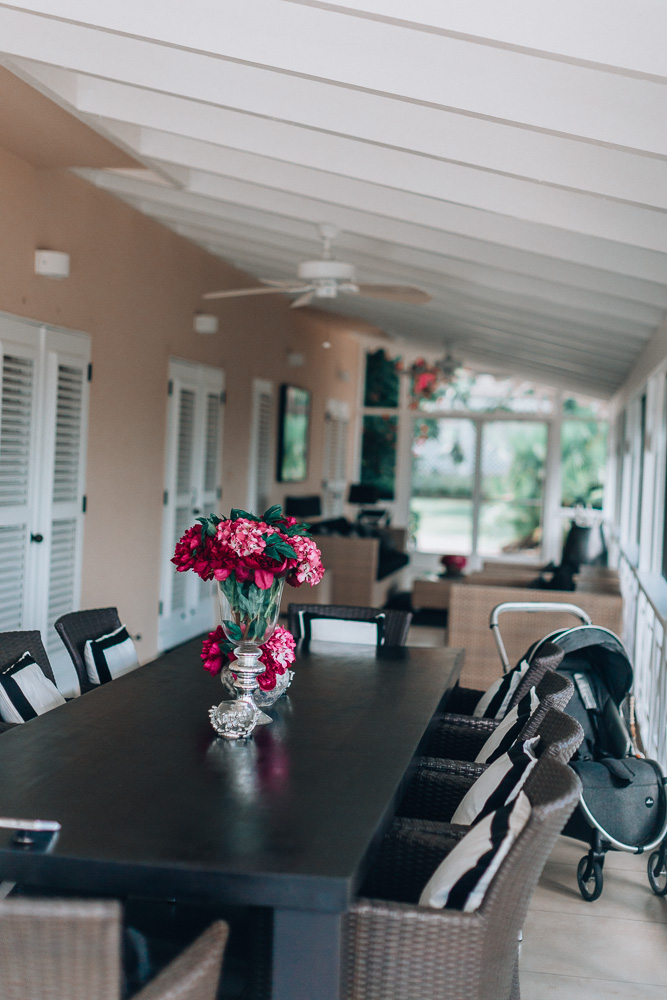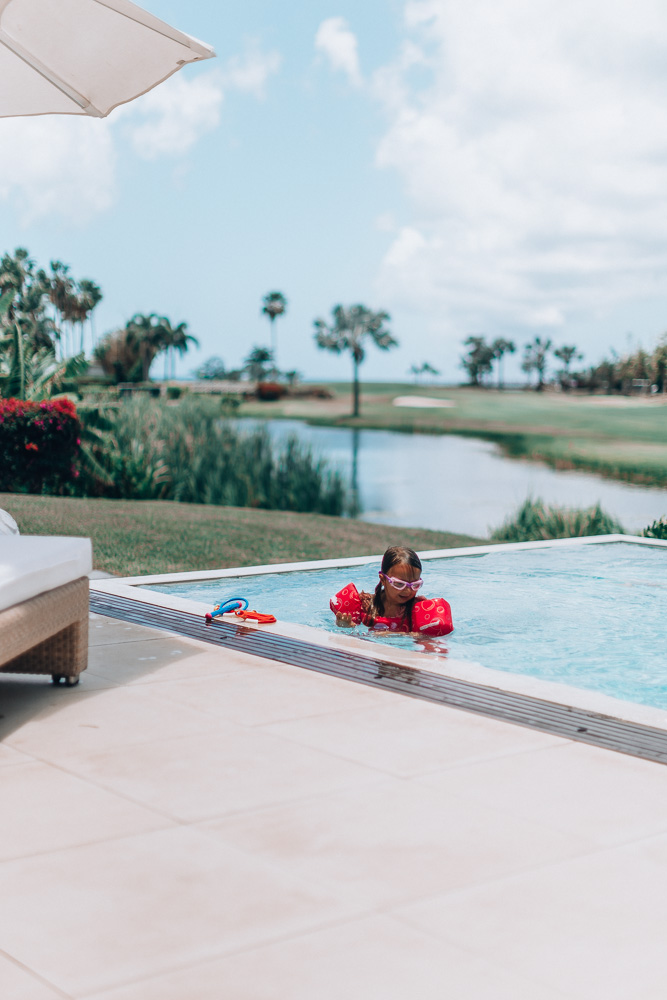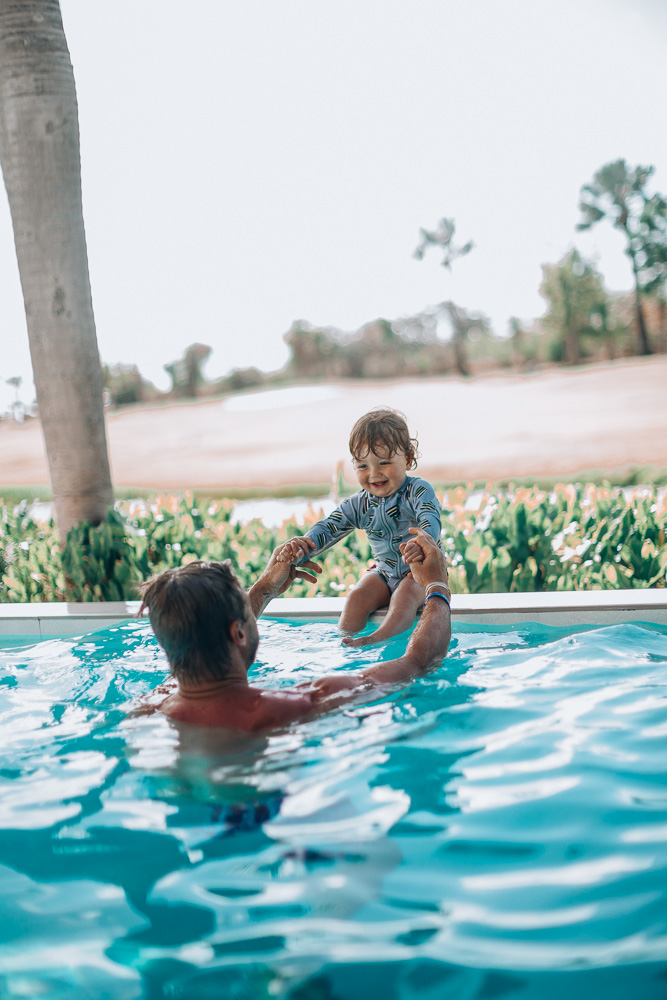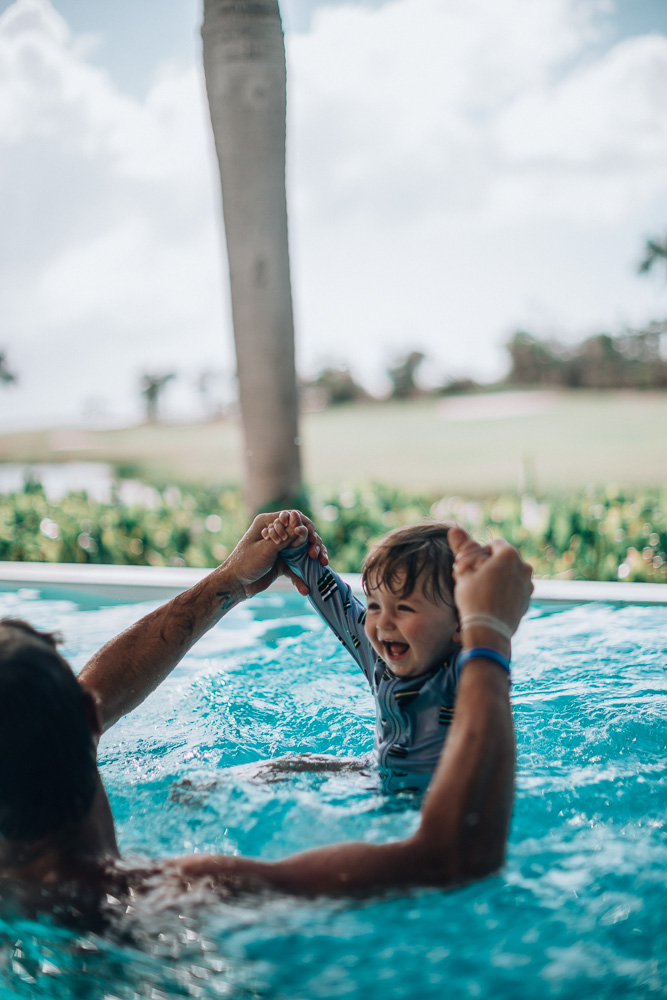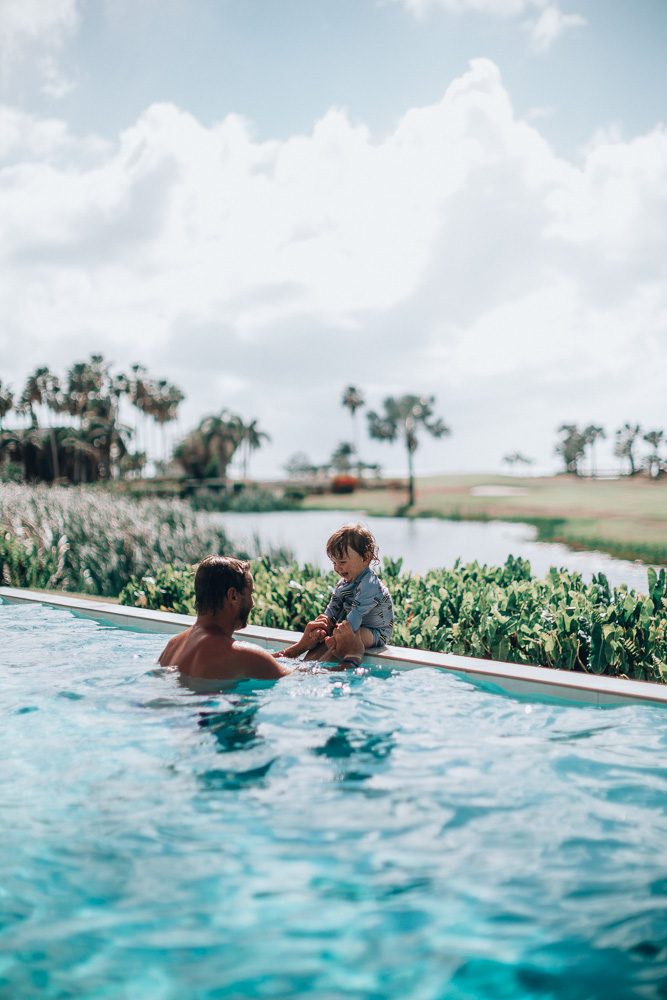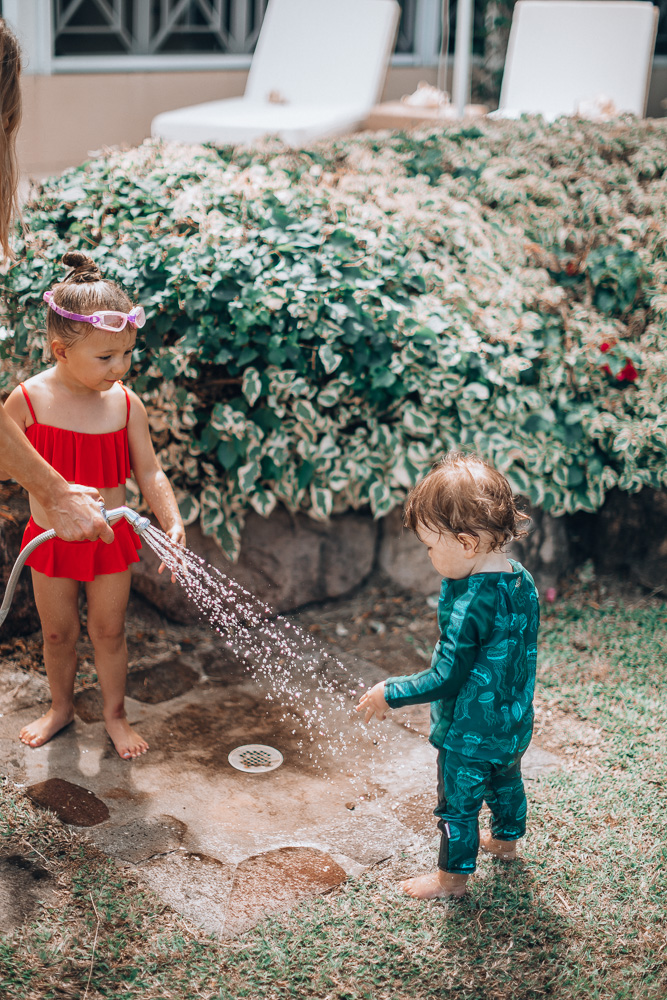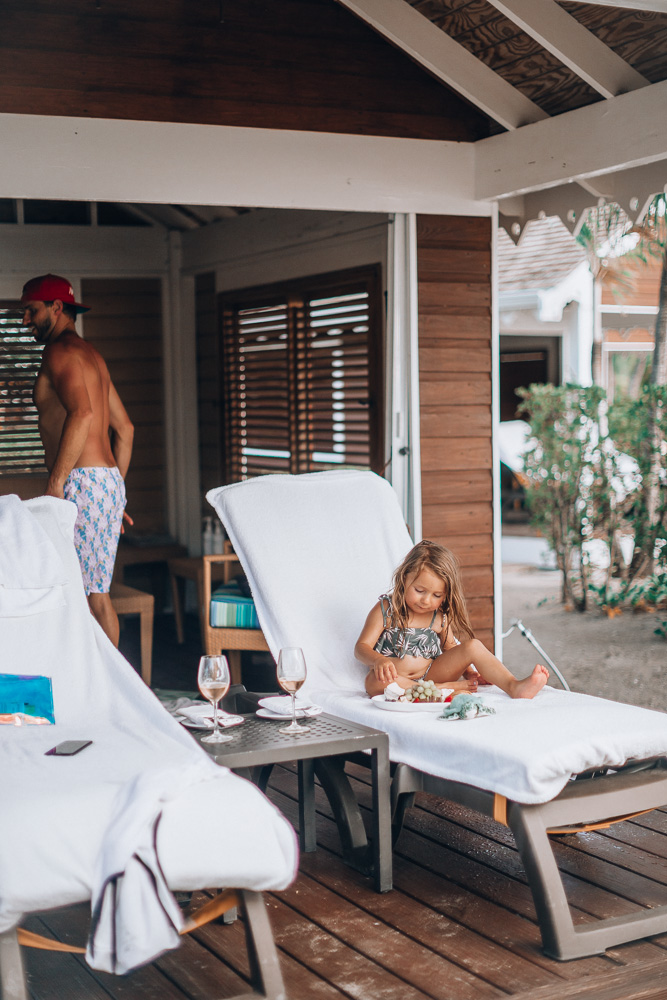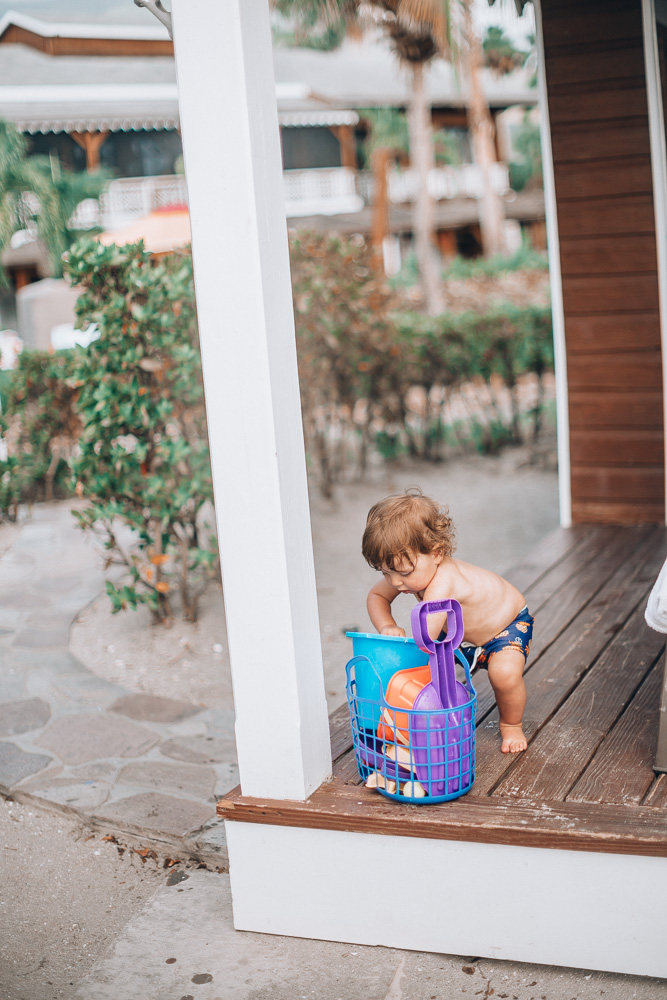 Our beach front cabana.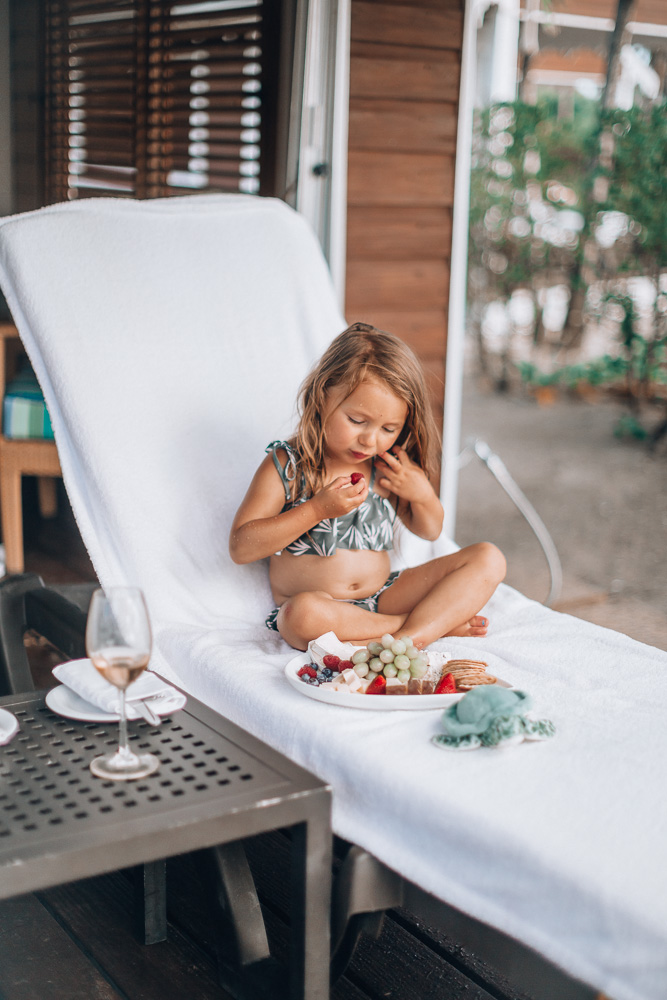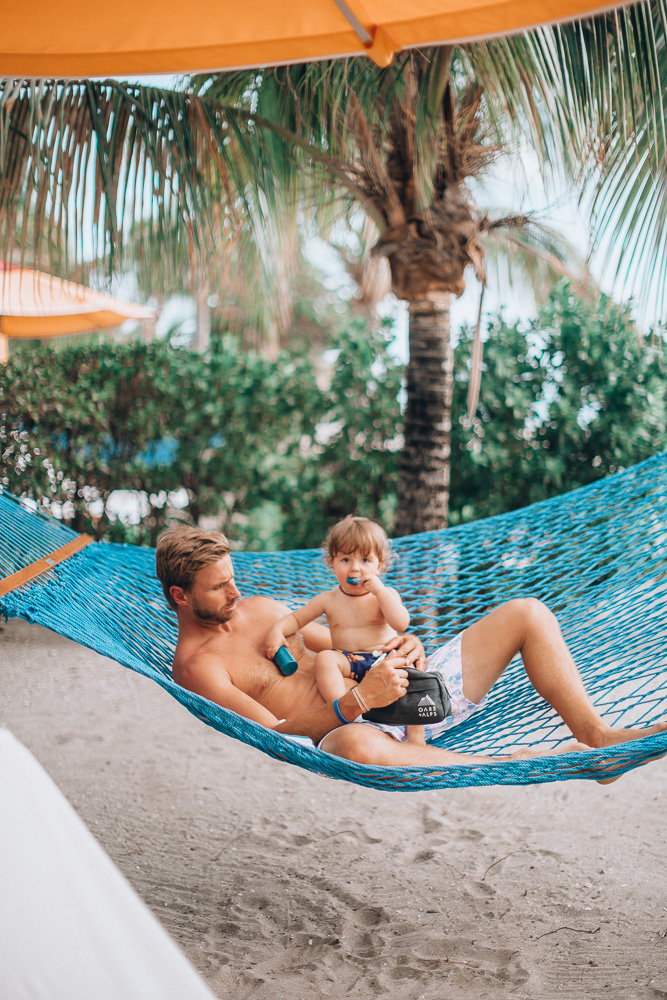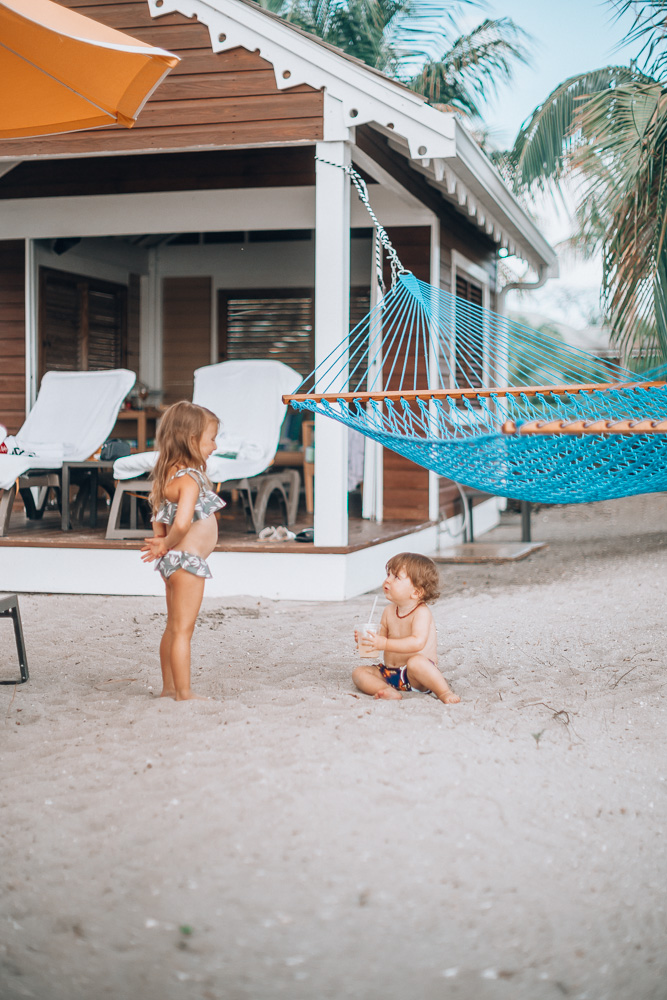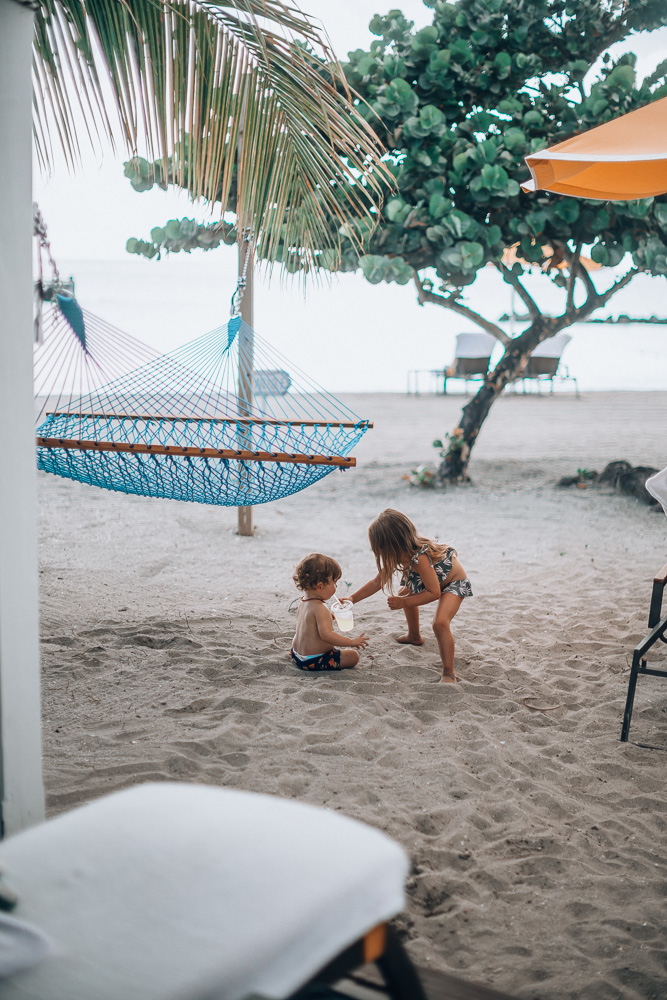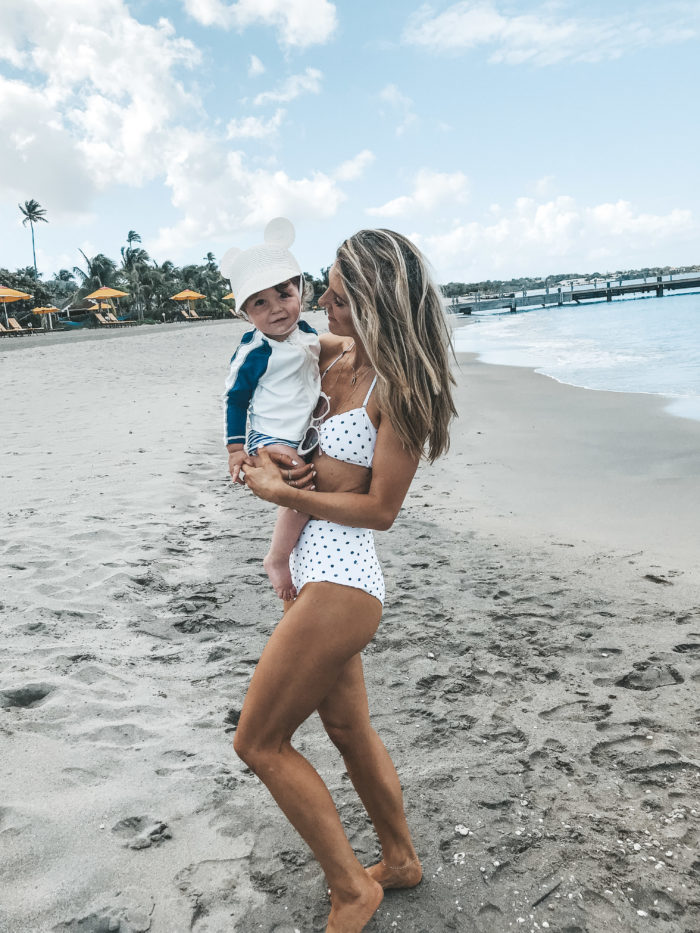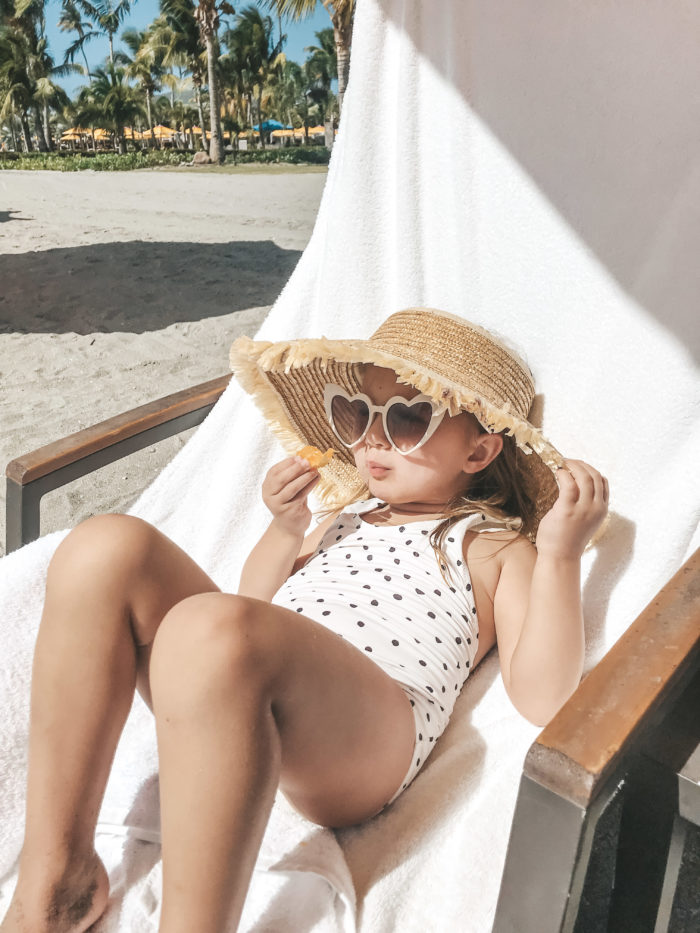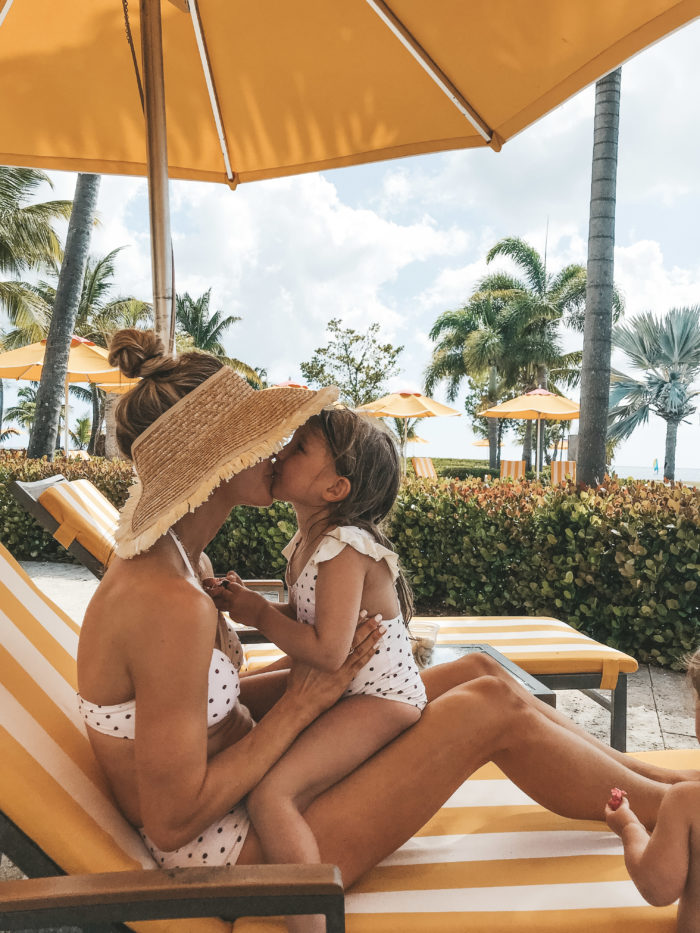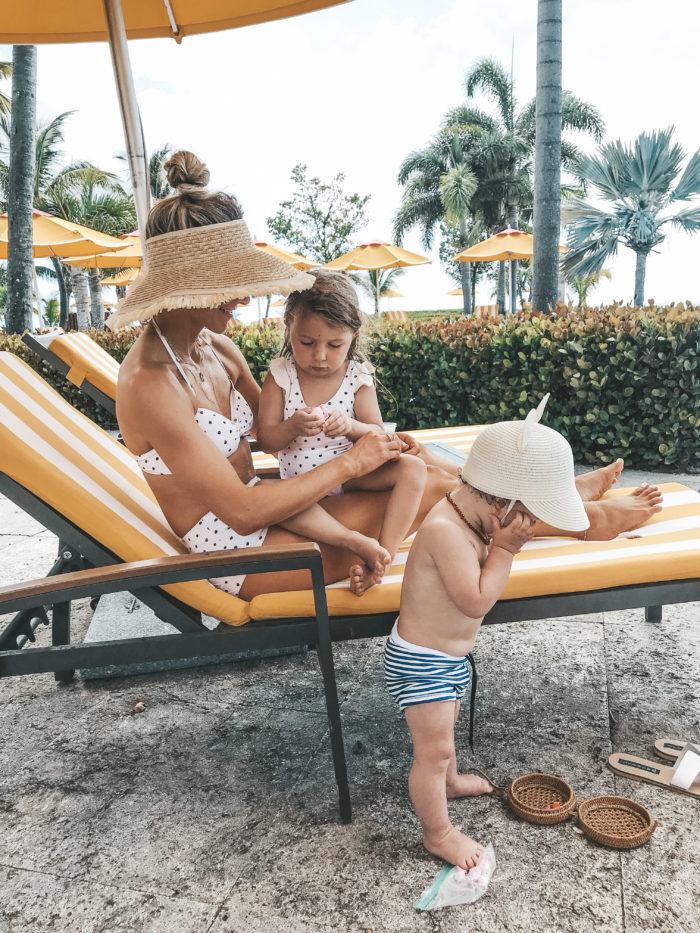 The direct beach access is SO NICE! The stretch of beach right in front of the resort has shallow water with virtually no waves, perfect for young kids. They have a ton to offer when it comes to keeping kids entertained.  The hotel supplies water toys, kayaks, paddle boards, snorkel gear and there was a boat to hire for excursions, tubing, fishing and additional snorkeling and even jet skis. Just 50 yards from shore was a large bouncy tube/trampoline. There is certainly no lack of entertainment by the water, that is for sure. For those not traveling with kids, no worries as the property has a beautiful adult only infinity edge pool located right on the beach where serenity can be found! Plus two more massive pools!
On Mother's Day we had a beach side cabana which was so nice. It has a covered open cabana couch, with table lounge chairs, hammock, TV, magazines, DVDS and fridge with refreshments and snack plates, really whatever you needed!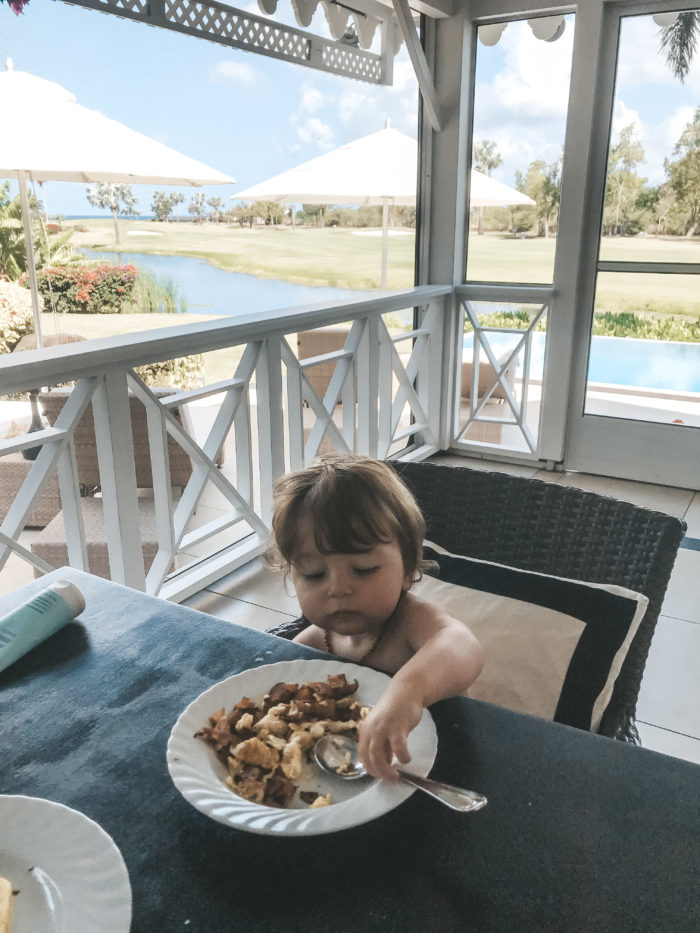 Breakfast views in our villa. We made eggs, pancakes and fresh fruit every morning!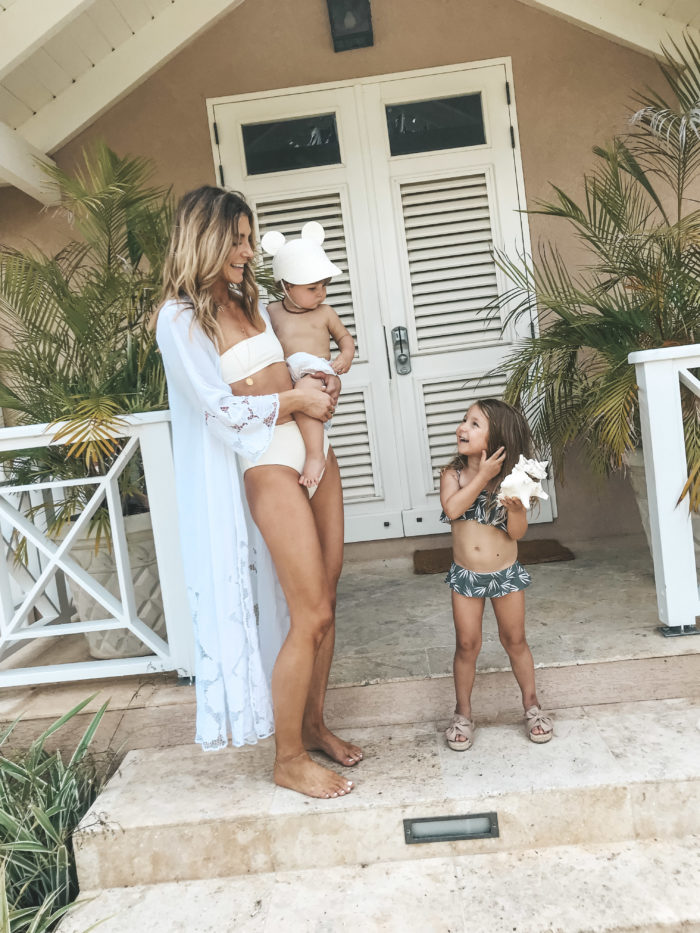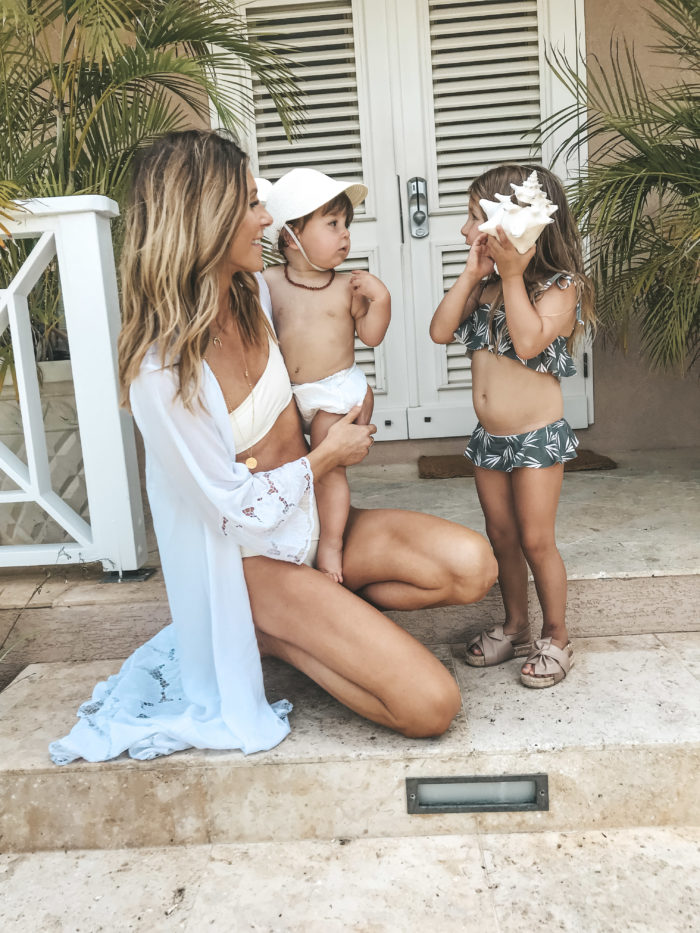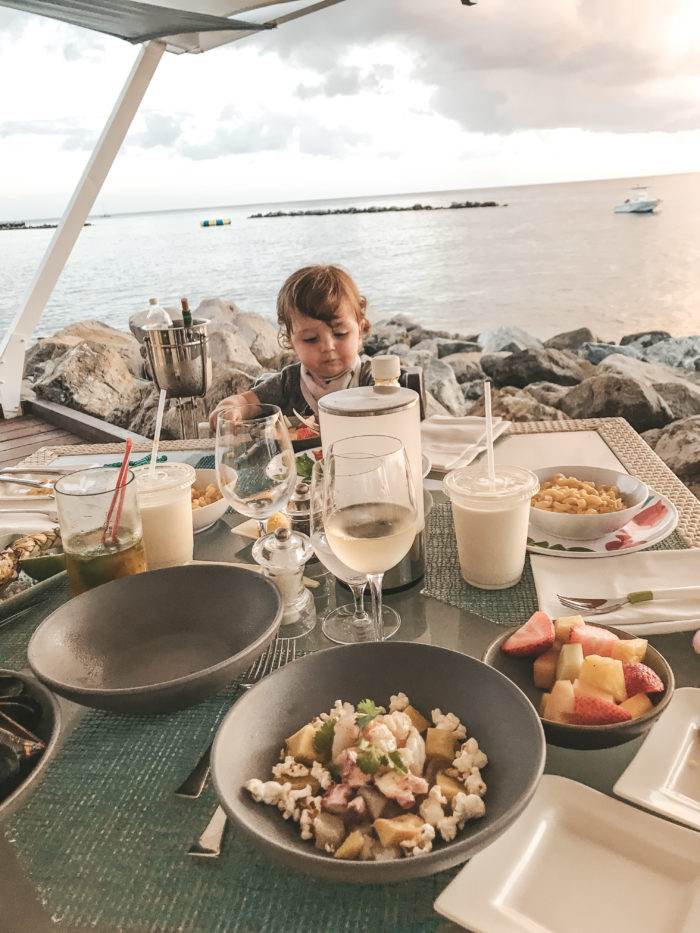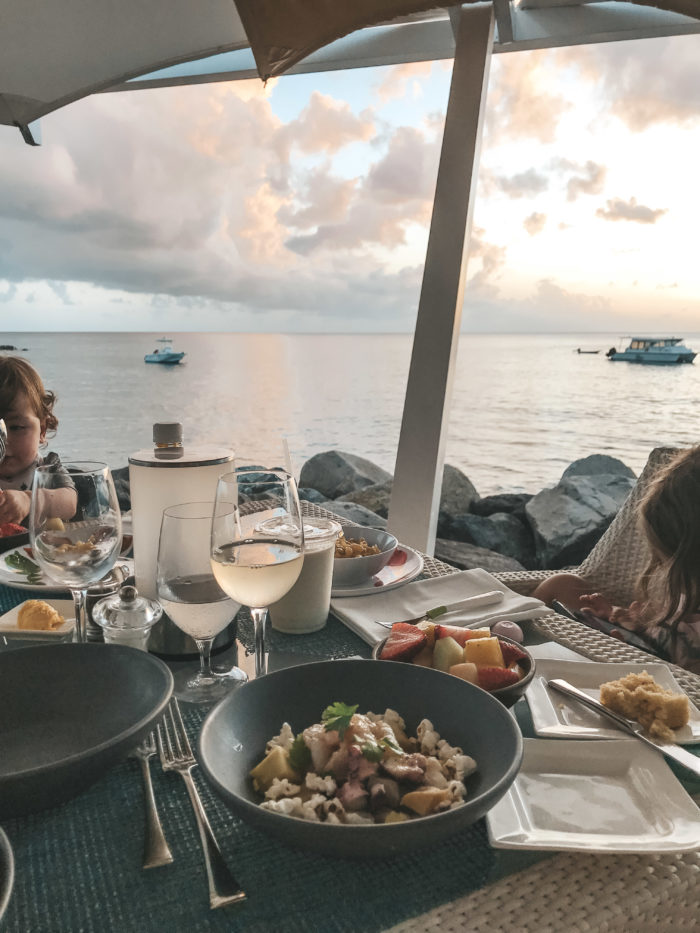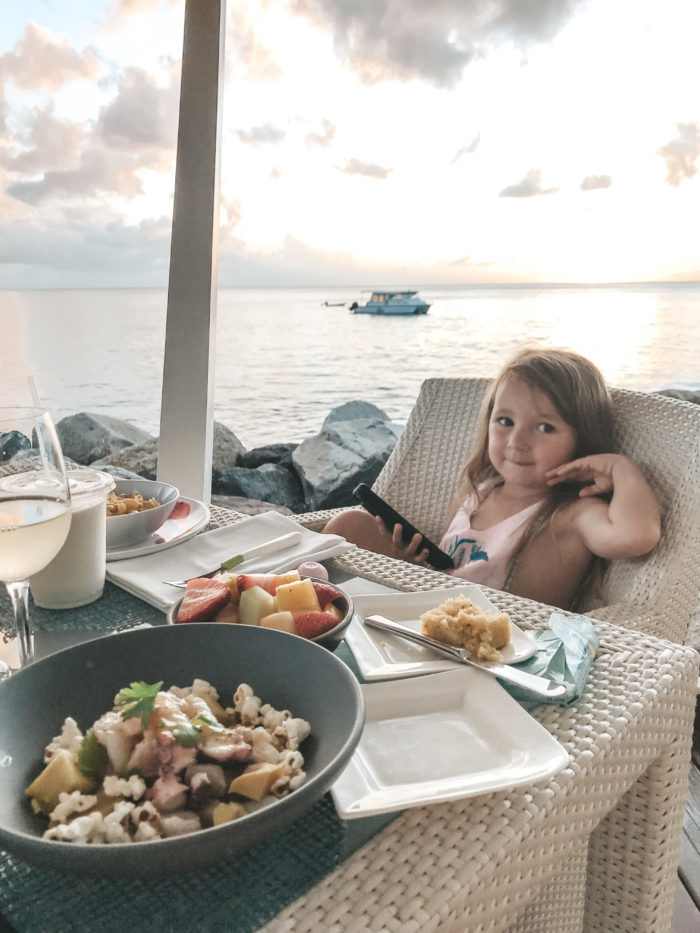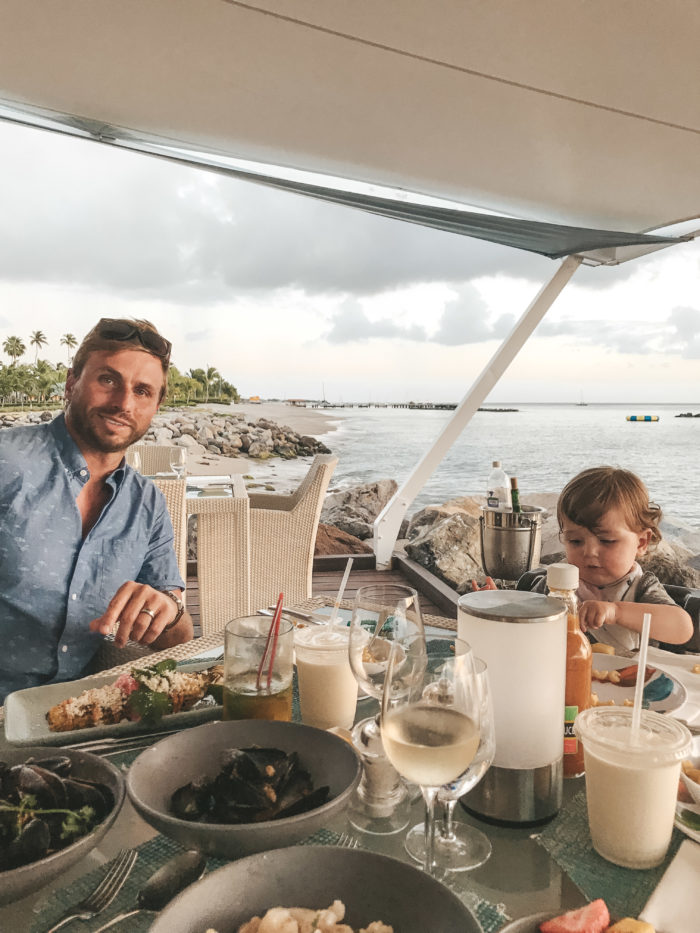 We ate poolside a couple days, room service and did Burgers on the Beach Friday night and Mango Restaurant on the ocean another night. The food was amazing!  Burgers on the Beach was my favorite! The kids loved it and it was such a fun experience for all of us to eat dinner on the beach. They had a big fire going and cute lights set up. The Mangos Restaurant sits right on the ocean and was sooo beautiful sitting on the patio staring at the amazing views. The mussels were my favorite! I also had the Tuna which was so delicious! Kids loved the kids meal and the staff was so friendly with them! We had a bunch of our food at the villa which was so nice. Anytime we needed anything extra that would bring it right to your room and stock it. On Mother's Day Michael made us dinner and then ordered in dessert from the restaurant. They brought it within 15 minute of Michael calling in and they set up everything. It was so special!
Sutton LOVED the Kids for All Seasons room where they had lots a kids activities including painting, puzzles, movies, a tree house, pirate ship and a ball pit. The staff were beyond amazing with the kids. Each day we would have cards from the kids room sent to the room that they made for the kids and even made me some for Mother's Day. The staff was so thoughtful and genuinely cared about your stay.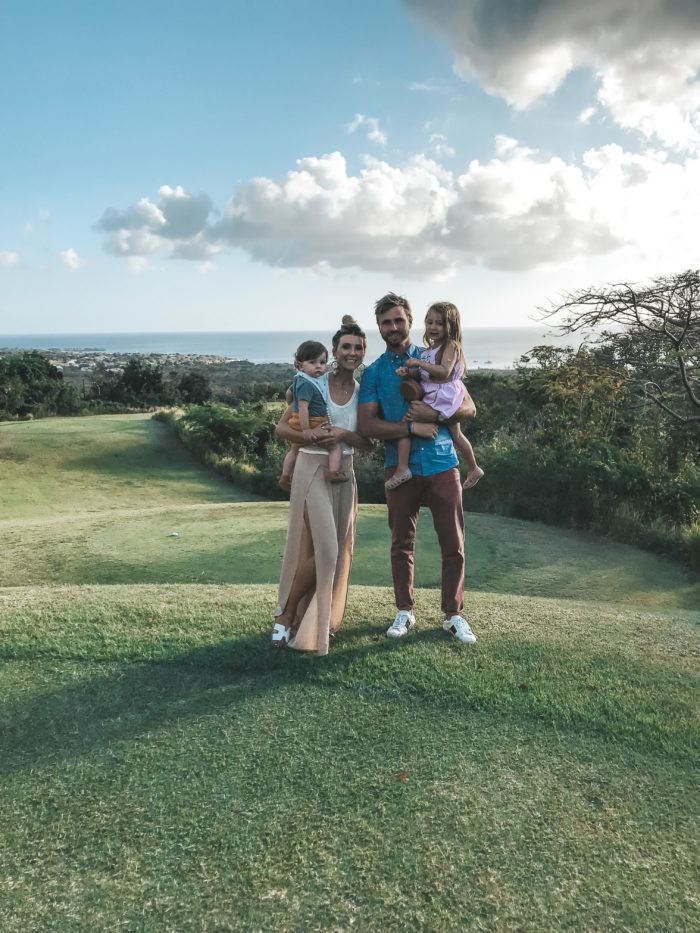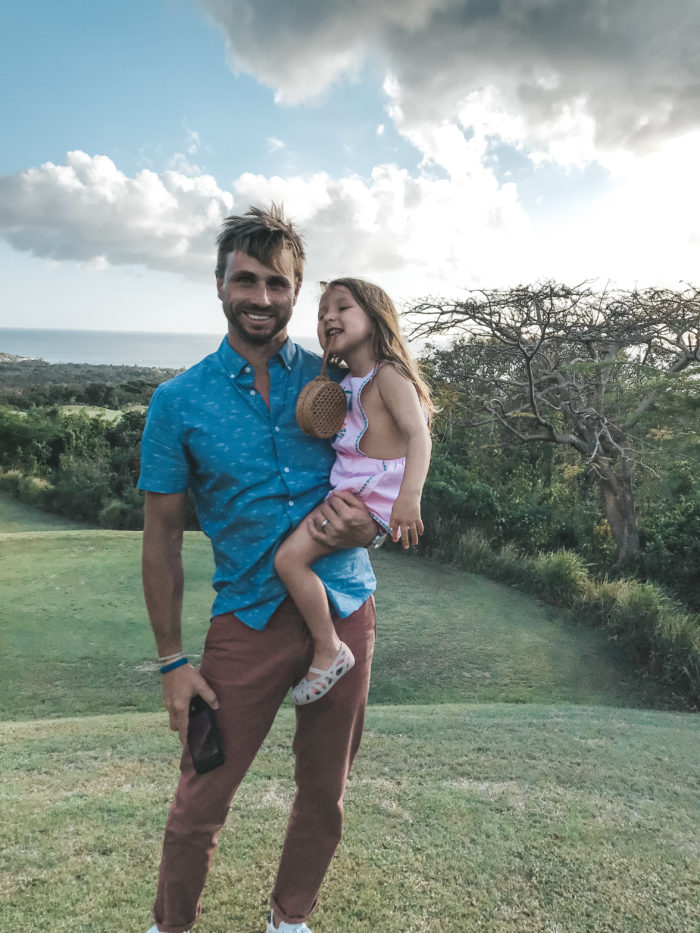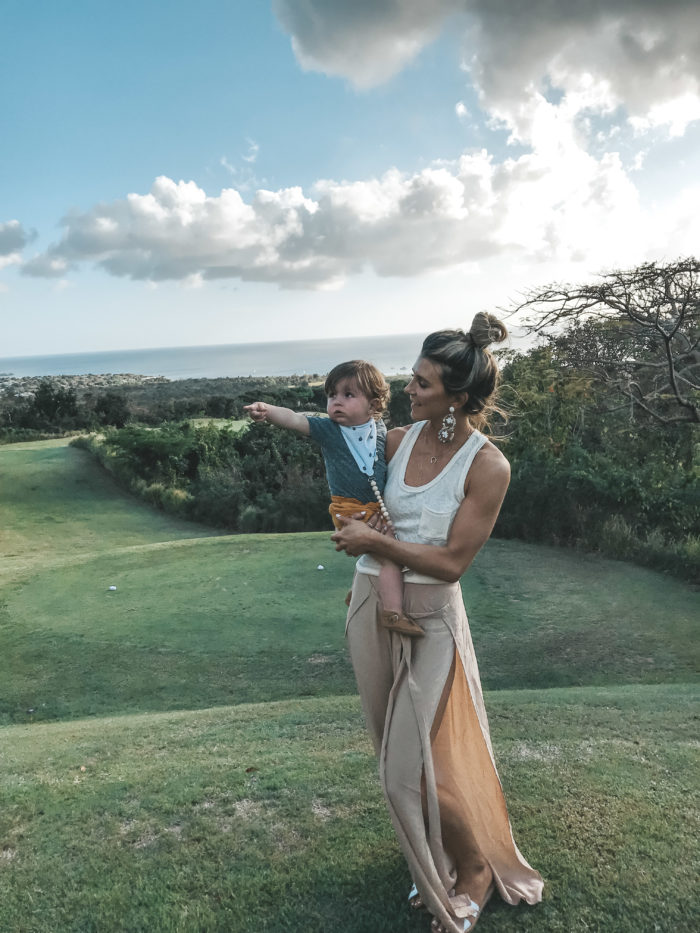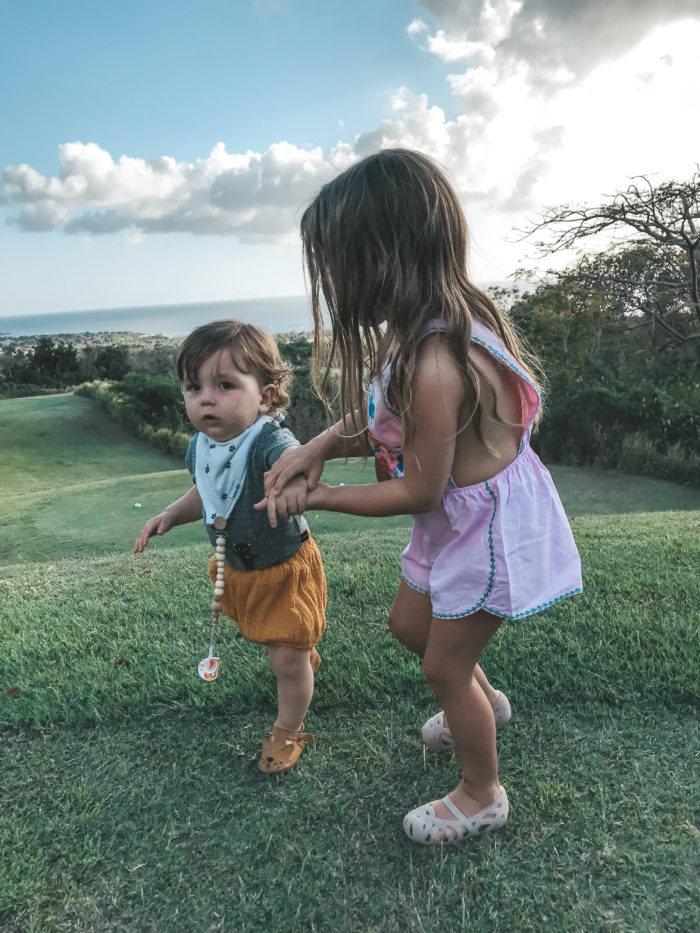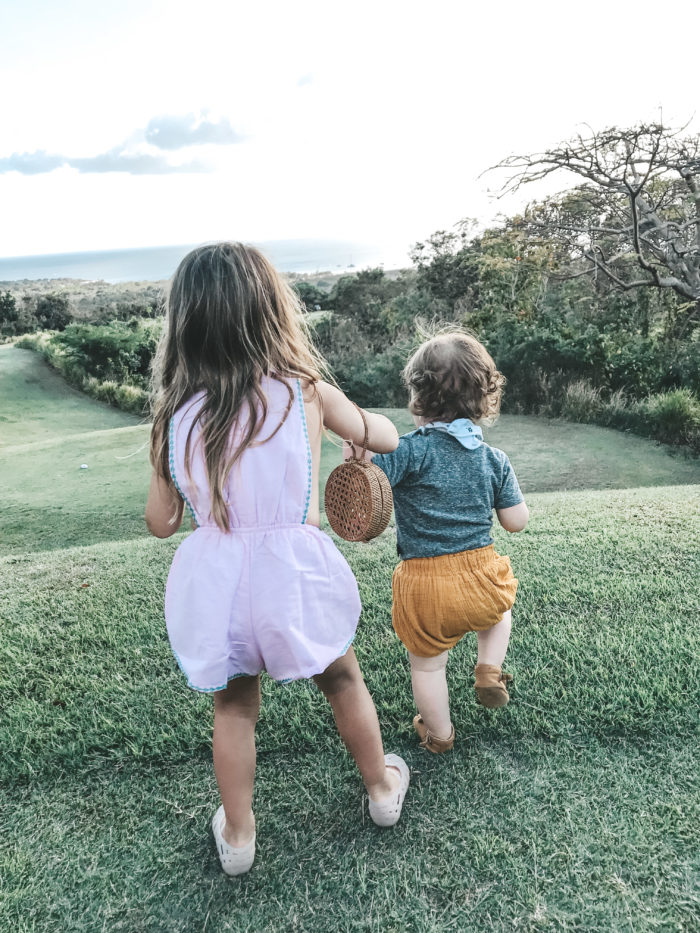 Monkey Tour Views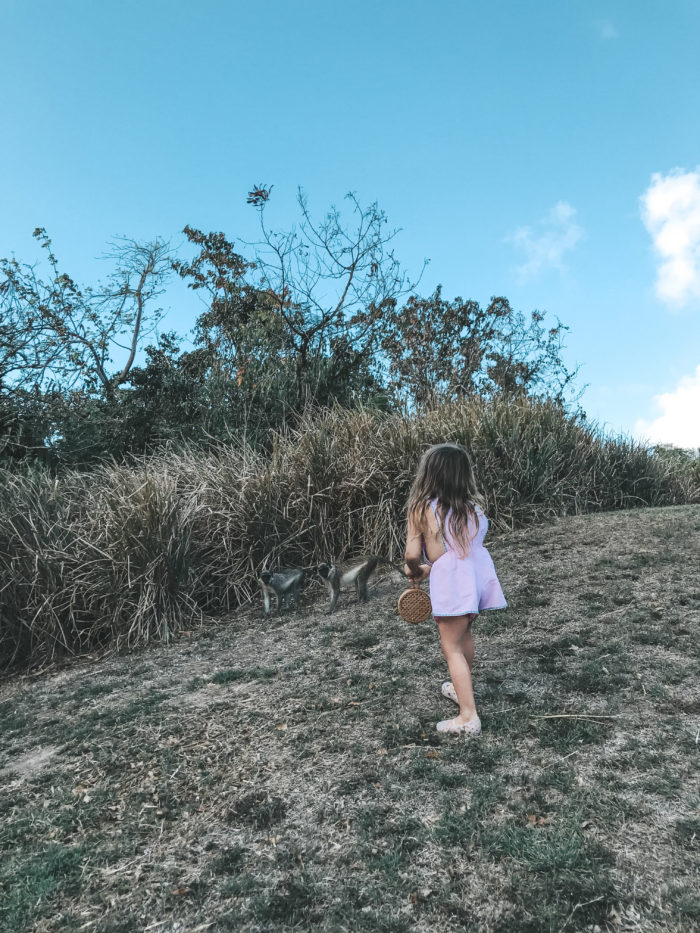 Sutton thought the monkeys were so cool.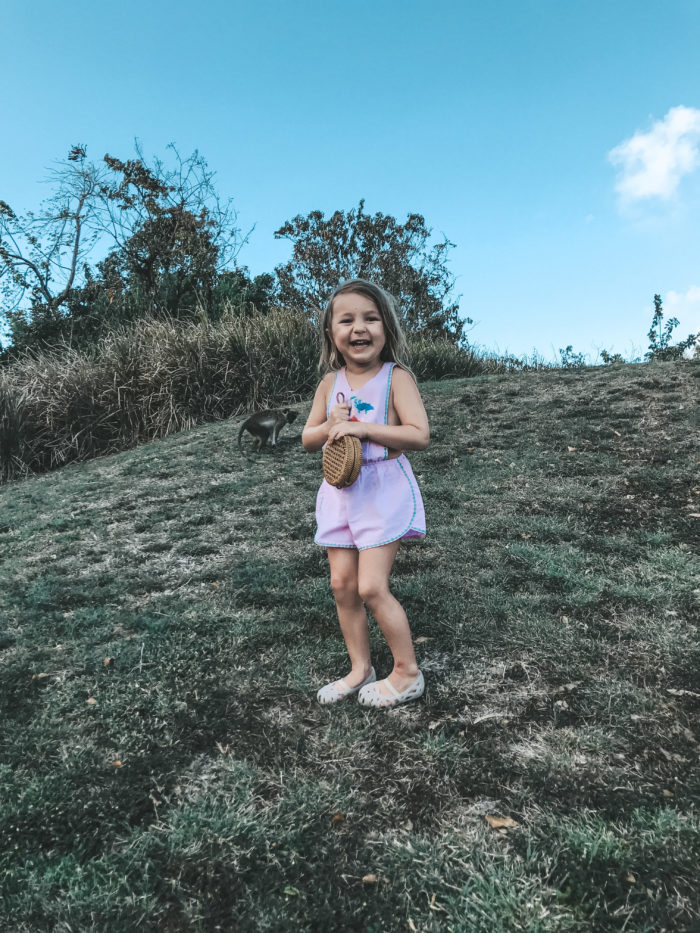 We did the Monkey tour one evening which was so fun for the kids!  The views on the tour were incredible. They also have a fun coconut tour! They have Golf, Tennis, Basketball and even running/bike trails. They have a full Gym and a beautiful Spa, yoga and so much more!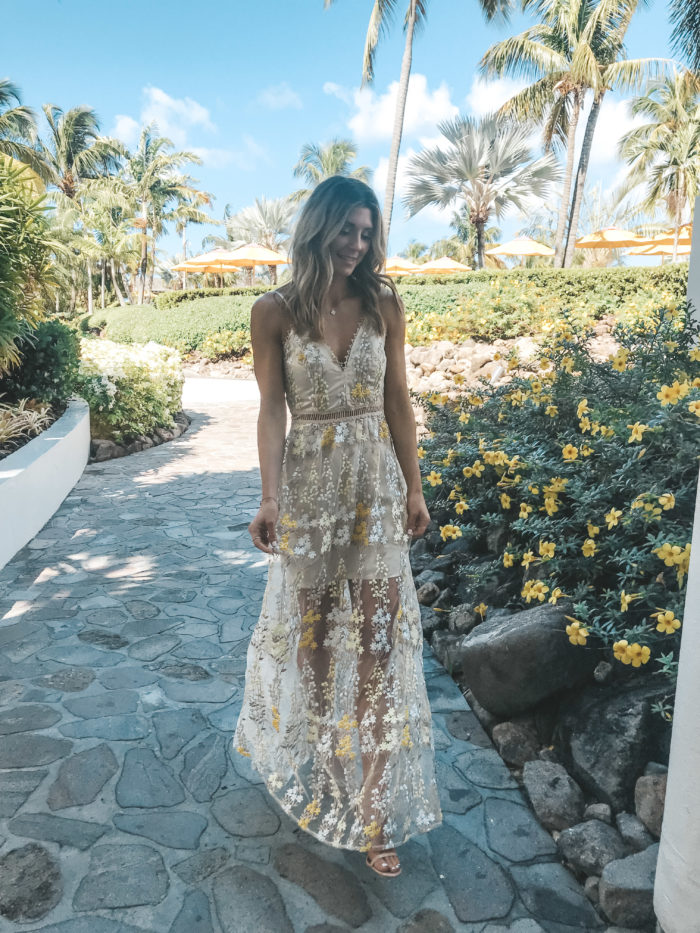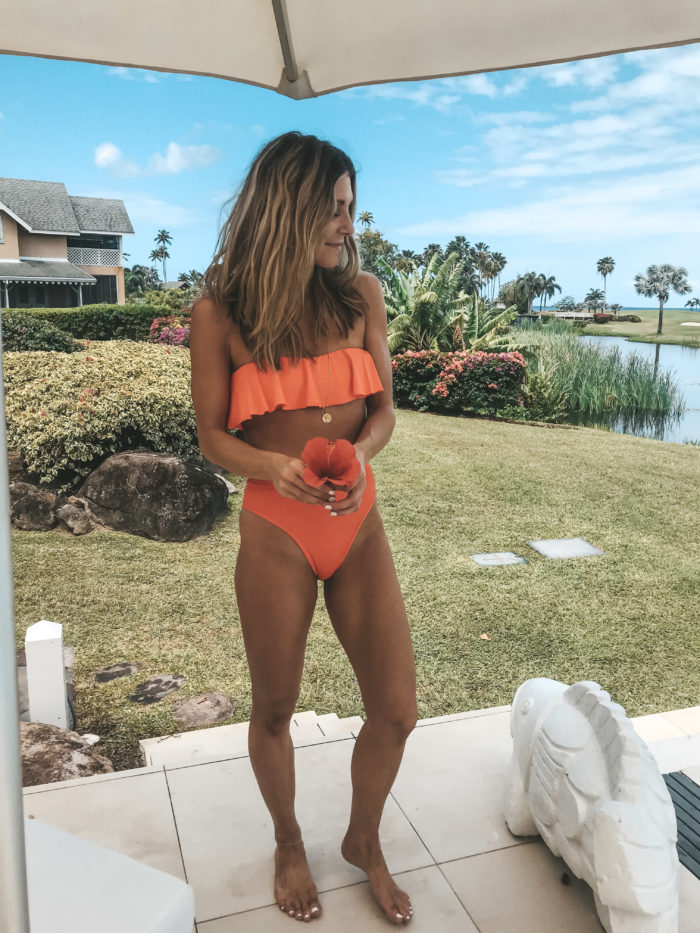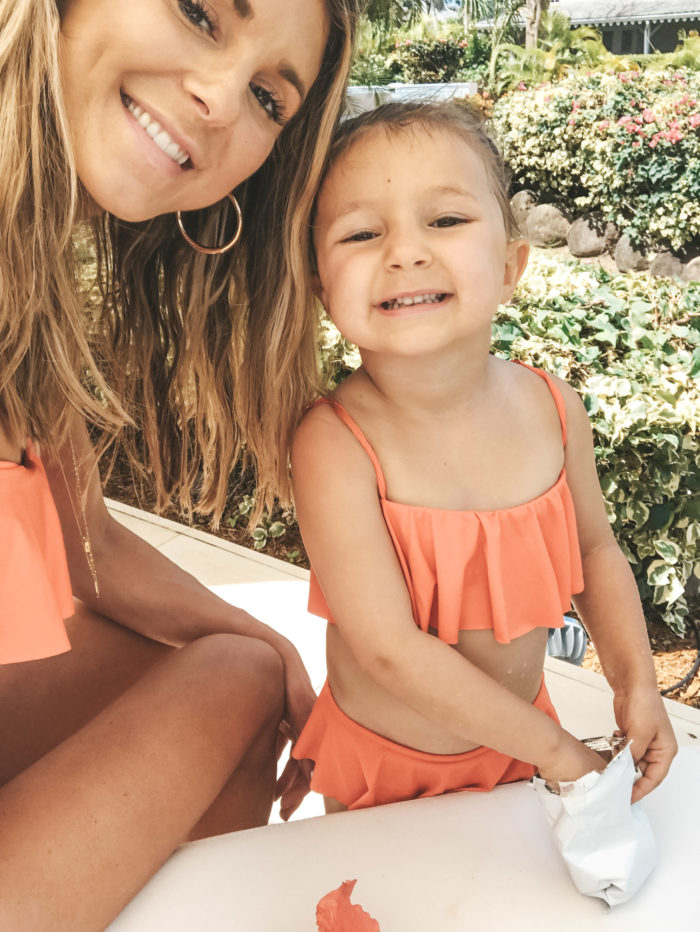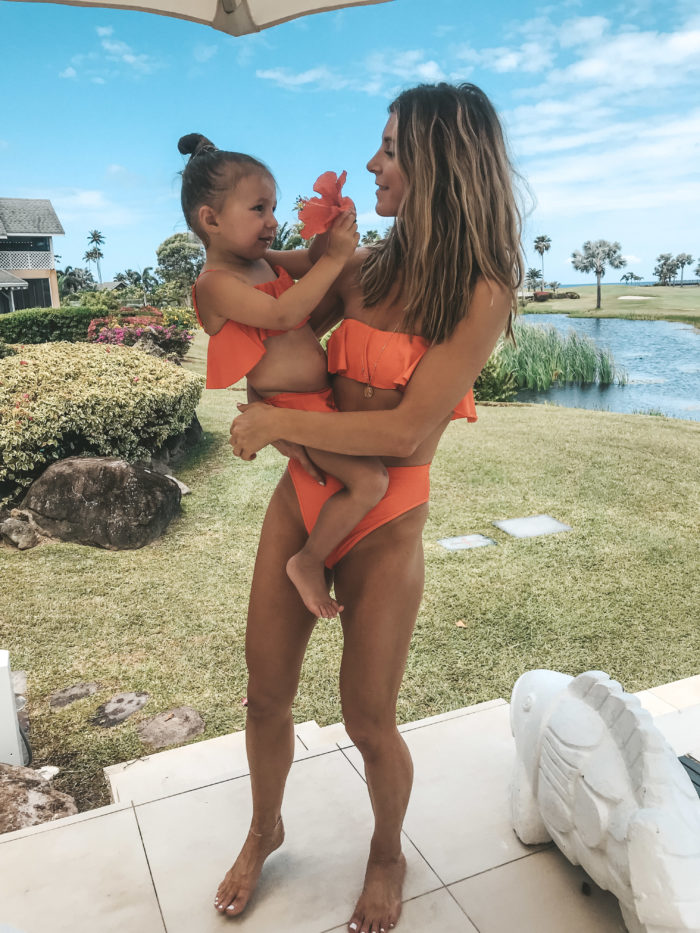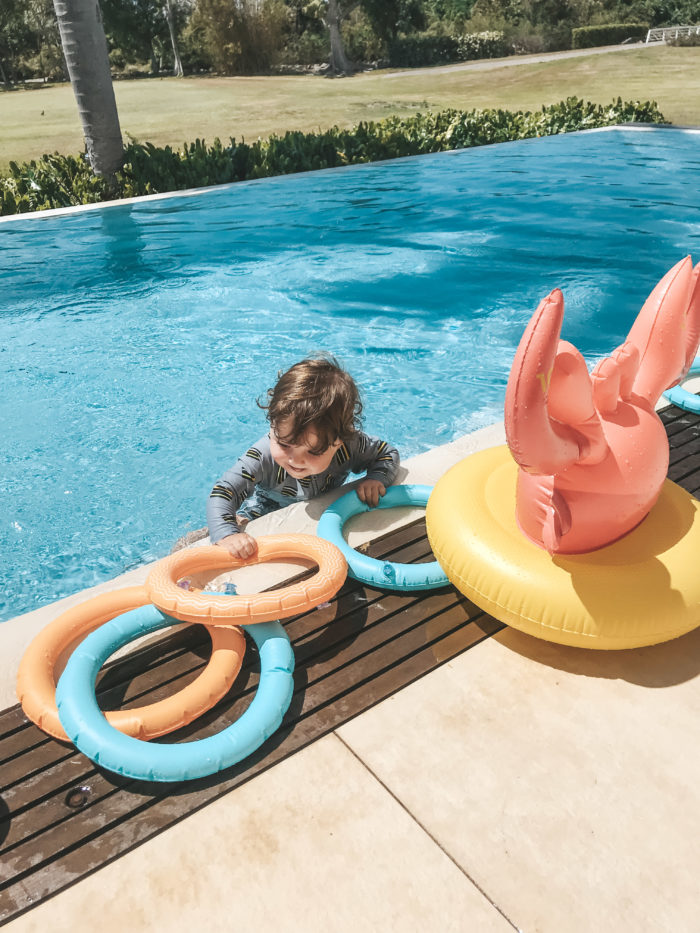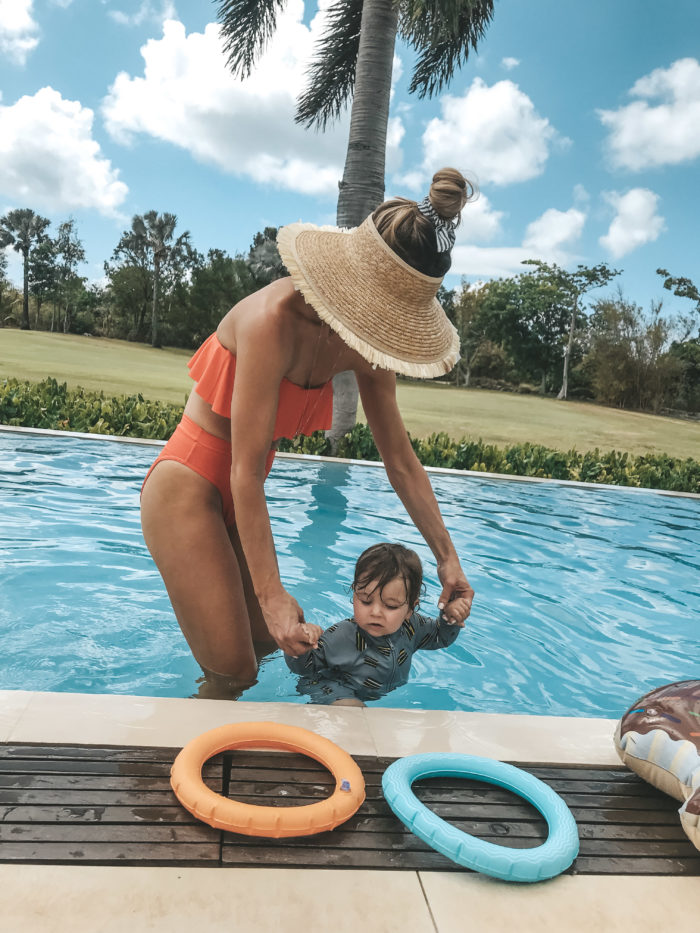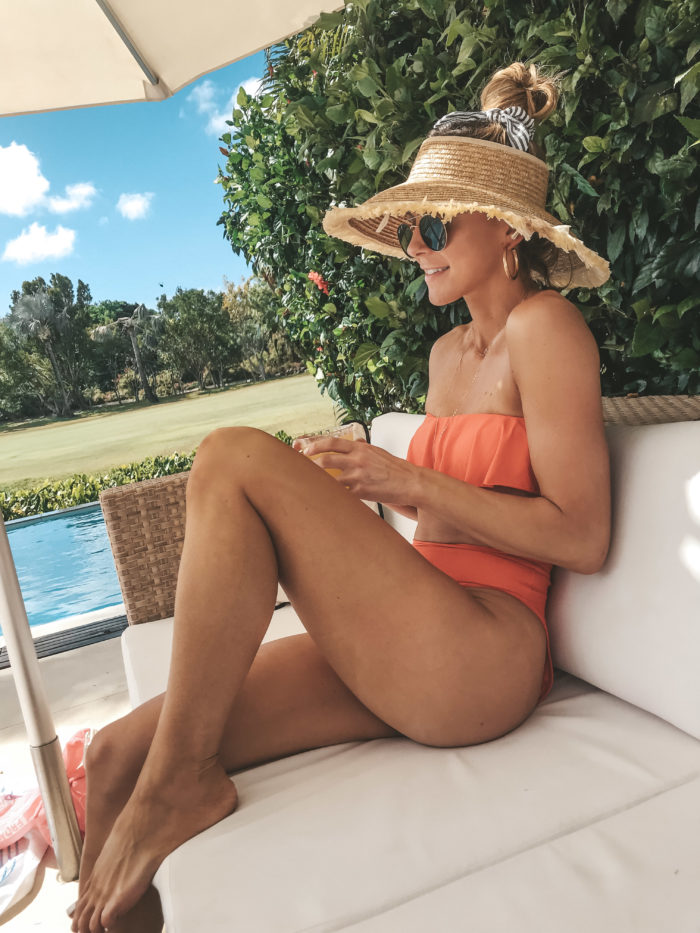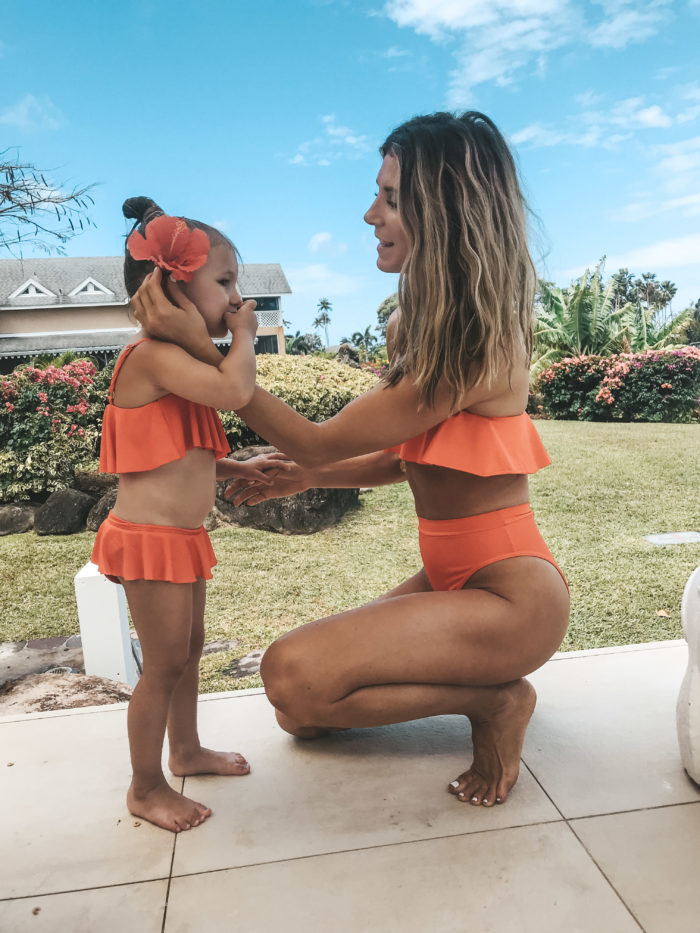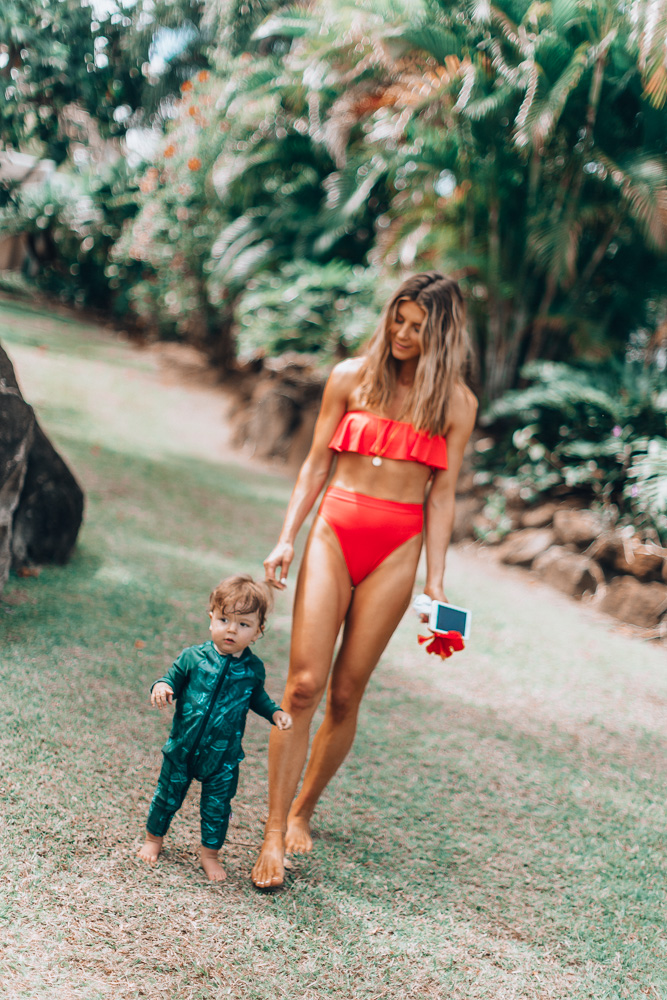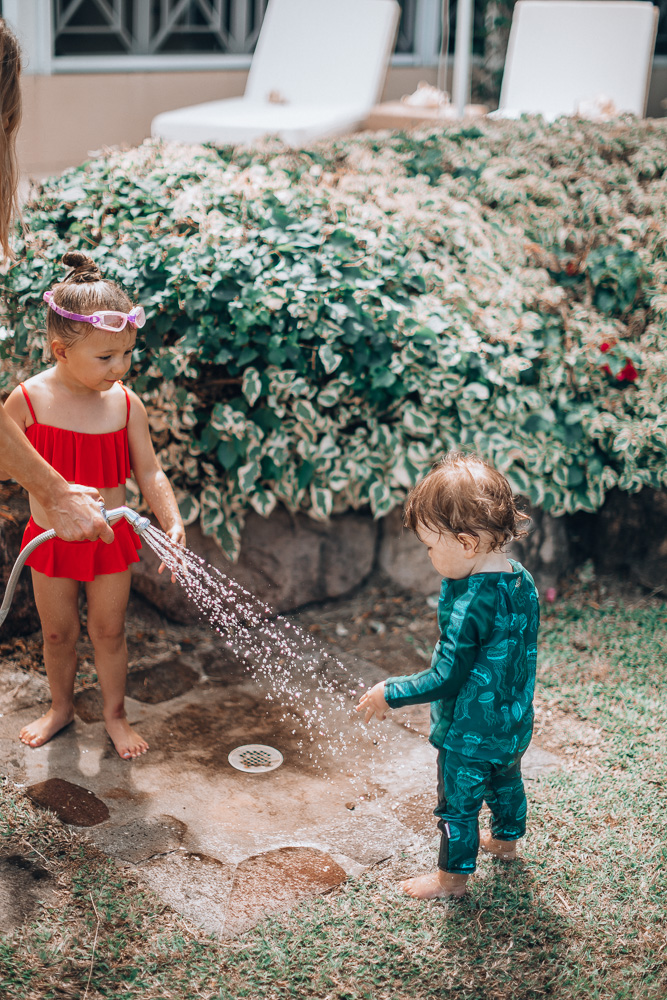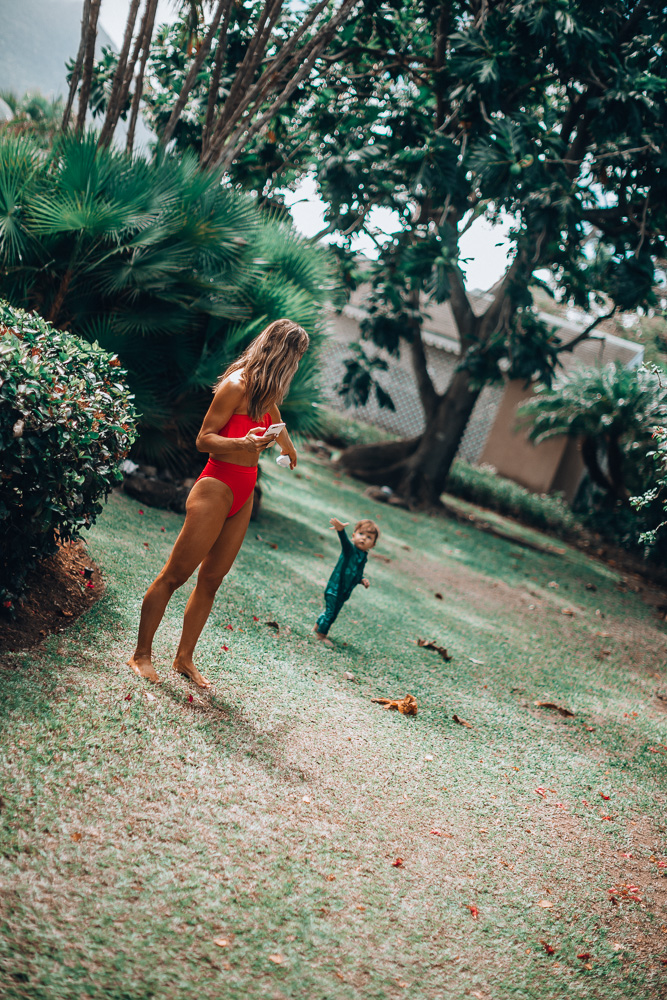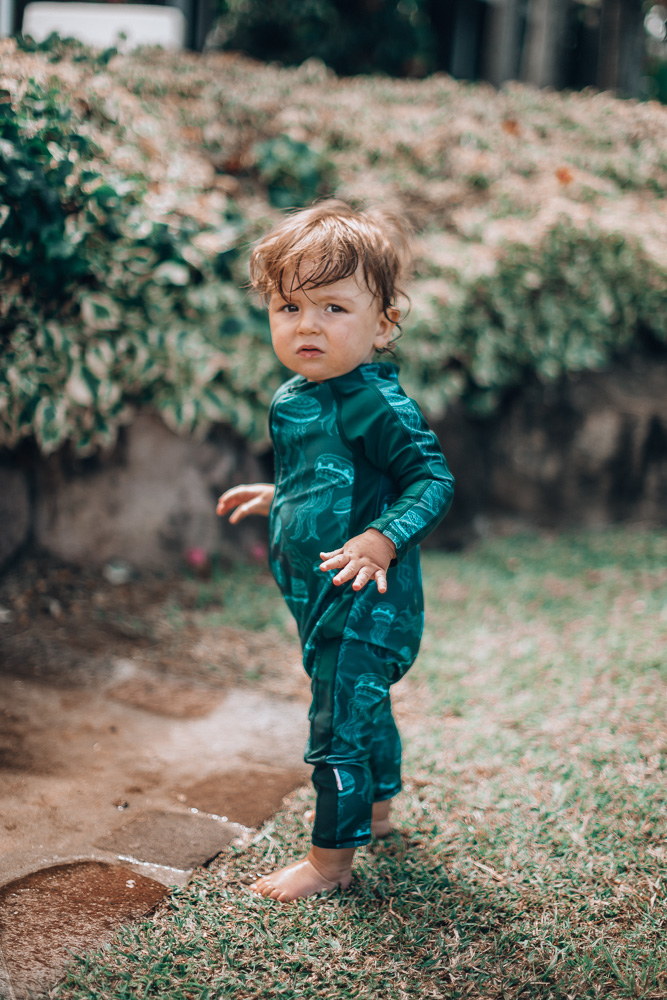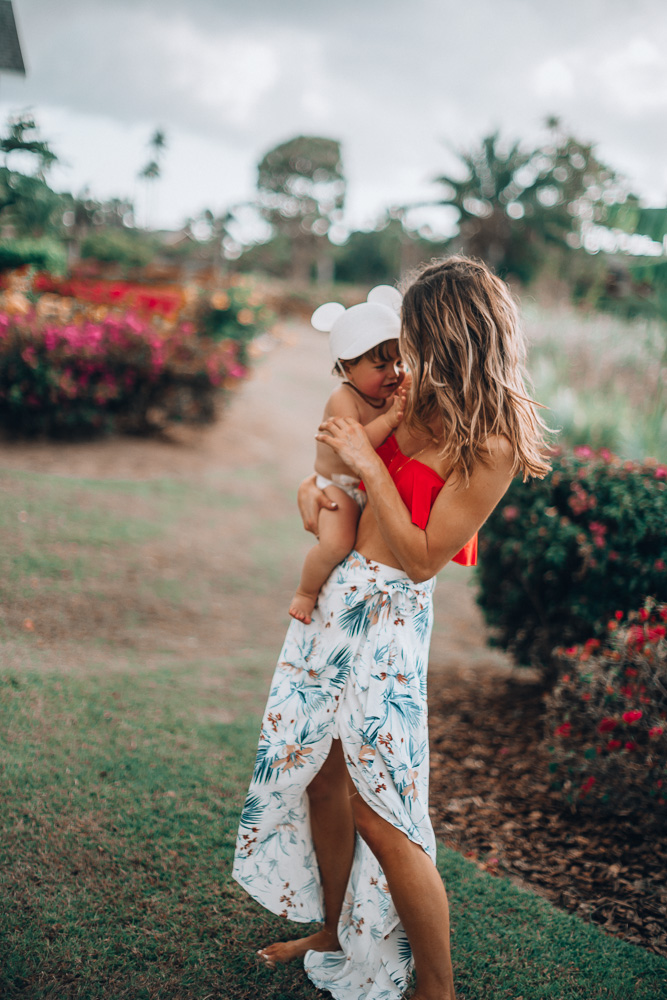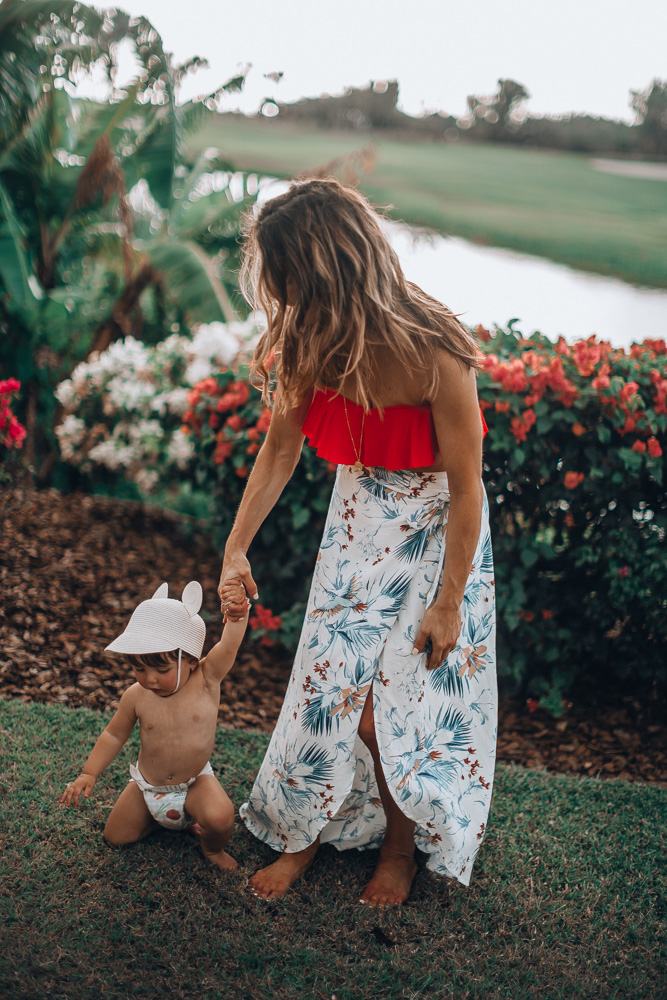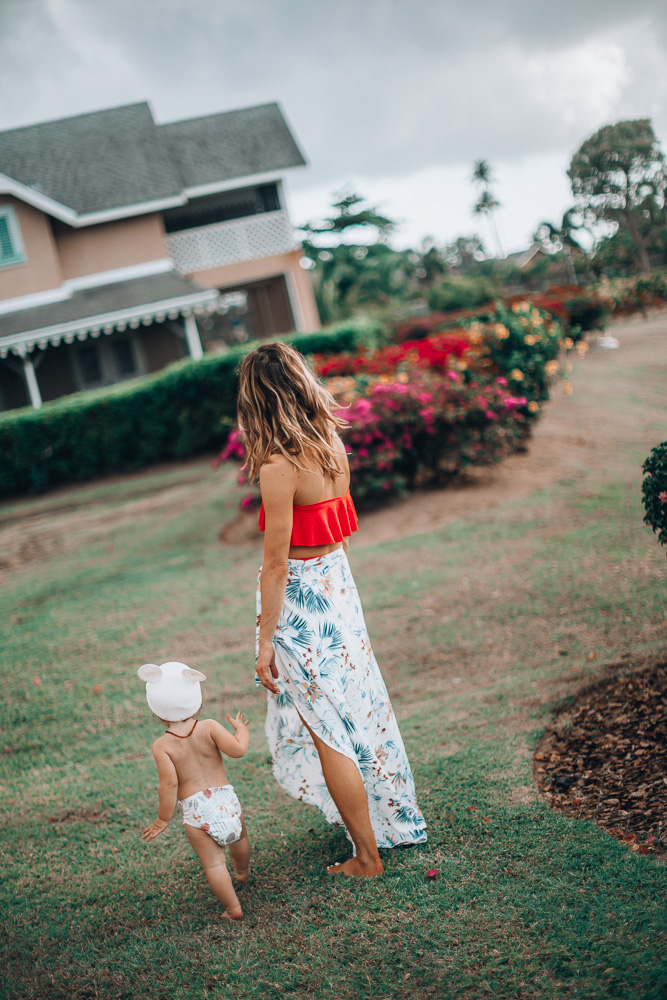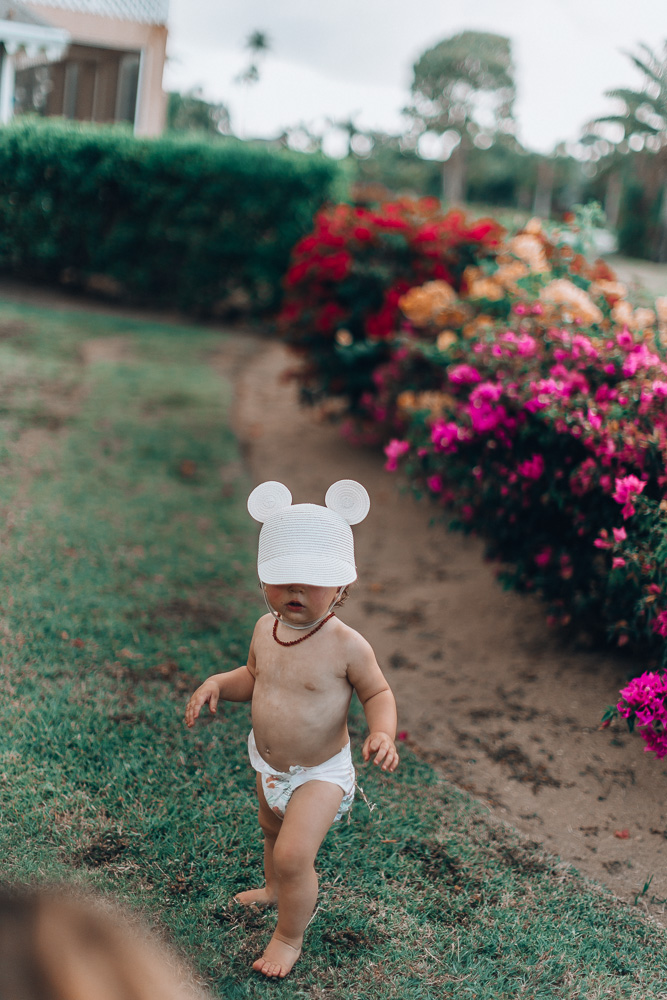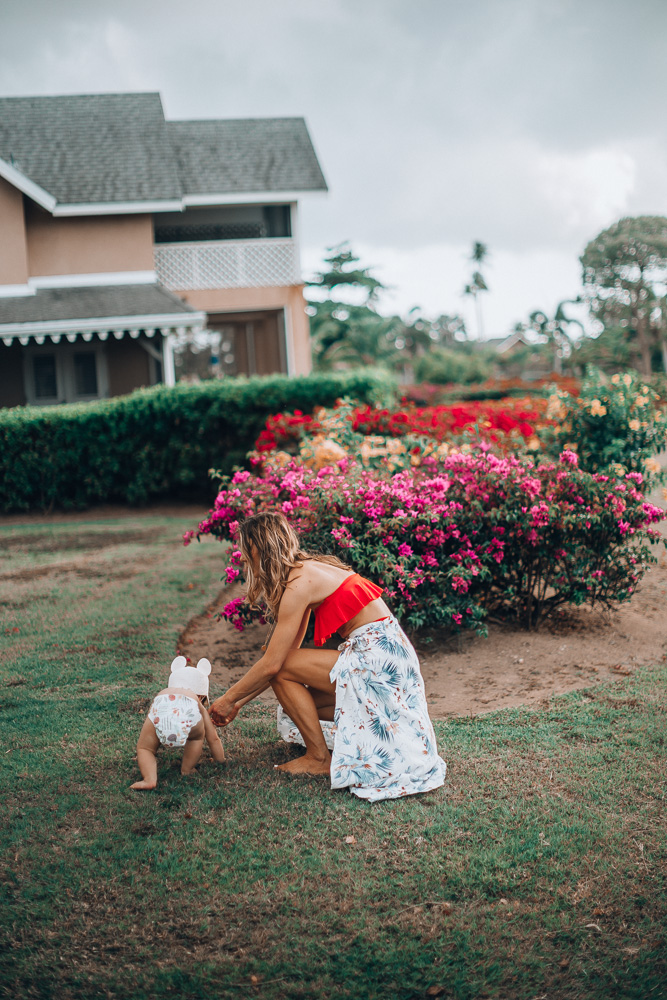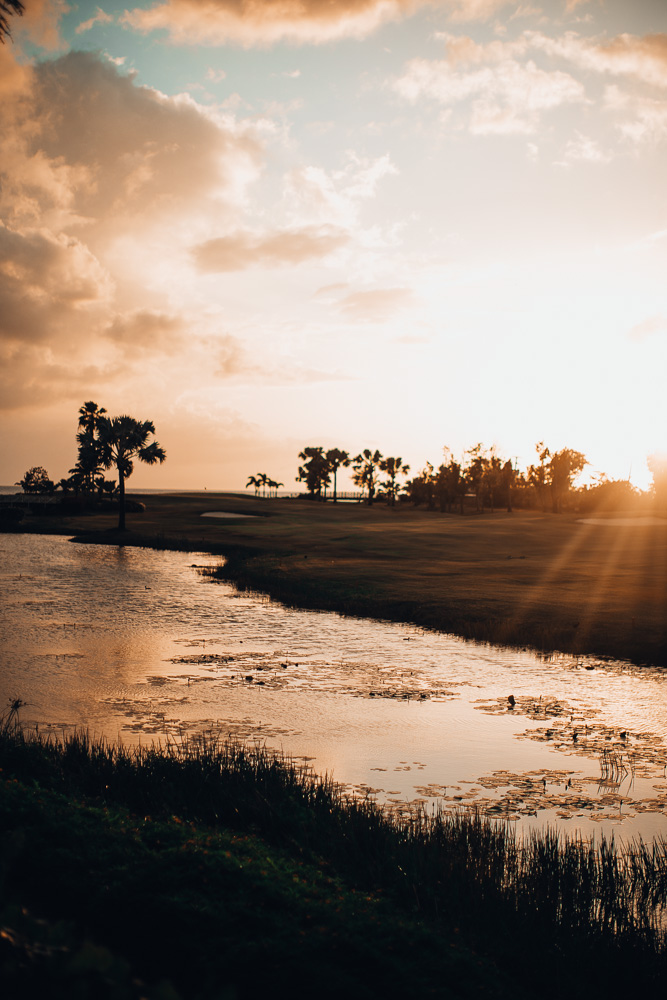 Four Seasons Nevis is one of the most beautiful resorts with the best service that we have experienced in the Caribbean. I can't say enough nice things about the people of FS Nevis, service was always with a smile. They could not have been more accommodating.
FS Nevis-you are such a charm!!! We look forward to returning without hesitation!
Becky xx
Read my tips for traveling with kids
here
!
All outfit details can be found here in this
blog post
.