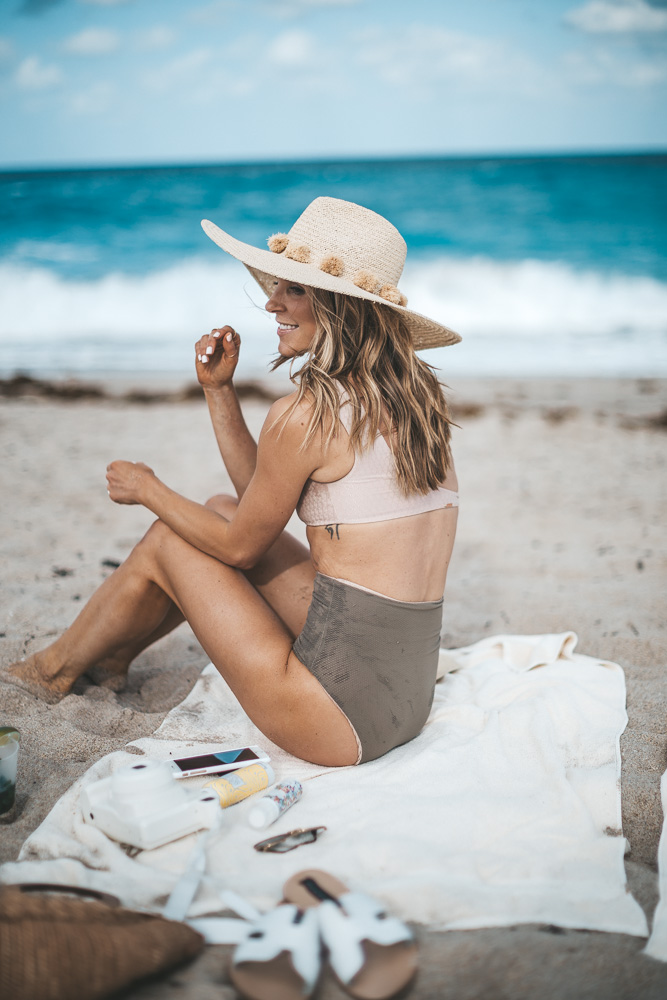 Hi ladies! Recently I have gotten so many questions about my self-tanning routine, so today I wanted to share which products I love and am currently using. With summer right around the corner (& we're heading to St.Kitts in a few weeks), I will definitely be using my self-tanners to get that perfect summer glow! So here's my current self-tanning routine.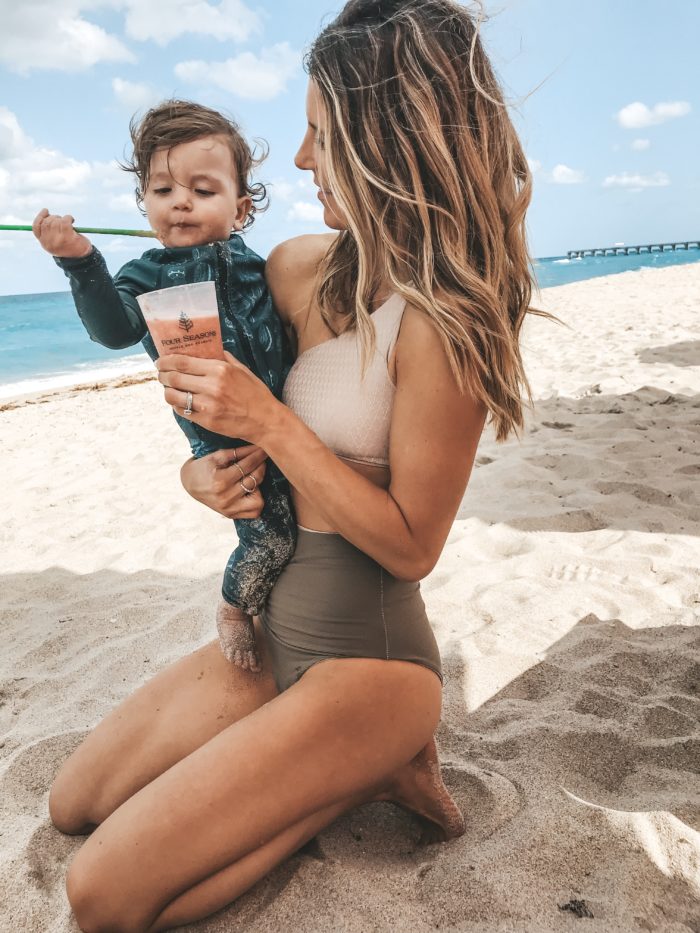 Like I mentioned, so many of you gals were asking about my tanning routine recently and most specifically on our latest trip to Palm Beach. This may be a shock to you, but my tan is always completely sunless! I use a self-tanner to achieve my tan.
Do I even need to say that tanning beds and laying out sans sunscreen are not viable options??!! I live by sunscreen and self-tanner and so should you!!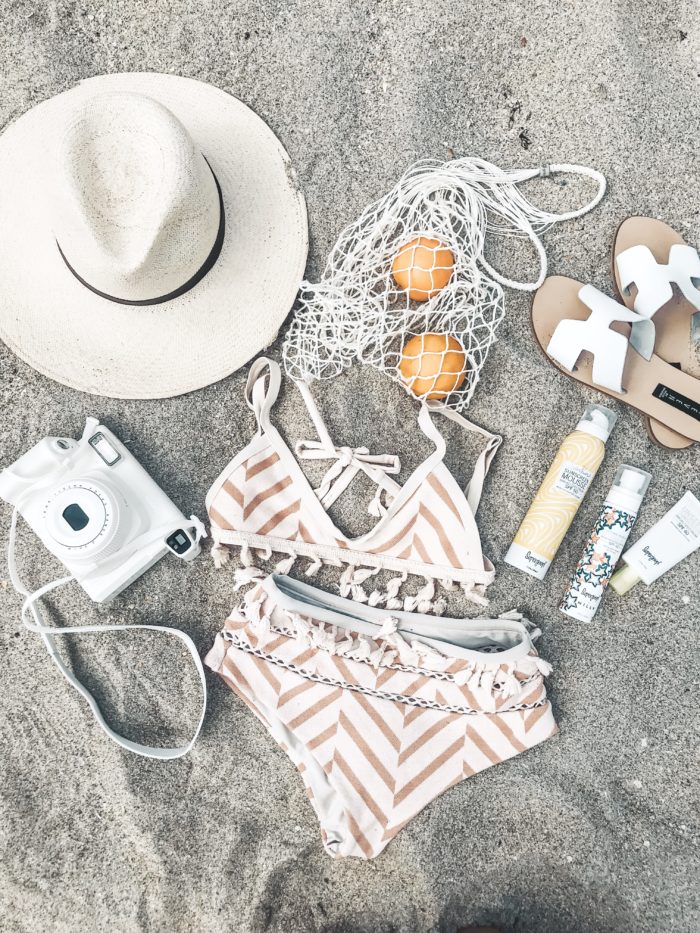 Supergoop's Healthy Glow Sunless Tan
The sunless tanner I have been using lately and used for our trip is Supergoop's Healthy Glow Sunless Tan and this could be my favorite self-tanner EVER! What I love about the tanner is that it is a moisturizing sunless tan, that protects (has an SPF) while giving you a natural-looking, buildable, long last color that is streak-free, transfer-free and scent-free! Yes you read that correctly 😉 finally a sunless tanner that goes on clear and doesn't smell AND protects your skin!
**Application is super easy with a light spray that instantly disappears into your skin with a healthy, natural glow that develops in just two to four hours. You can apply in the evening (because it won't transfer on sheets or smell) or in the morning, whatever your preference is. I applied it every morning on our trip to build my tan and have that SPF protection. What's so cool about it is that you can take this to the pool with you and apply poolside like a SPF bc that's what it looks like. It develops in just over a couple hours.
I am pretty particular about my sunscreen and have always LOVED Supergoop's amazing selection of innovative products that make it easy to protect your skin. Below are MOST FAVORITE SUPERGOOP SPFs that not only protect and hydrate but are soooo good for your skin!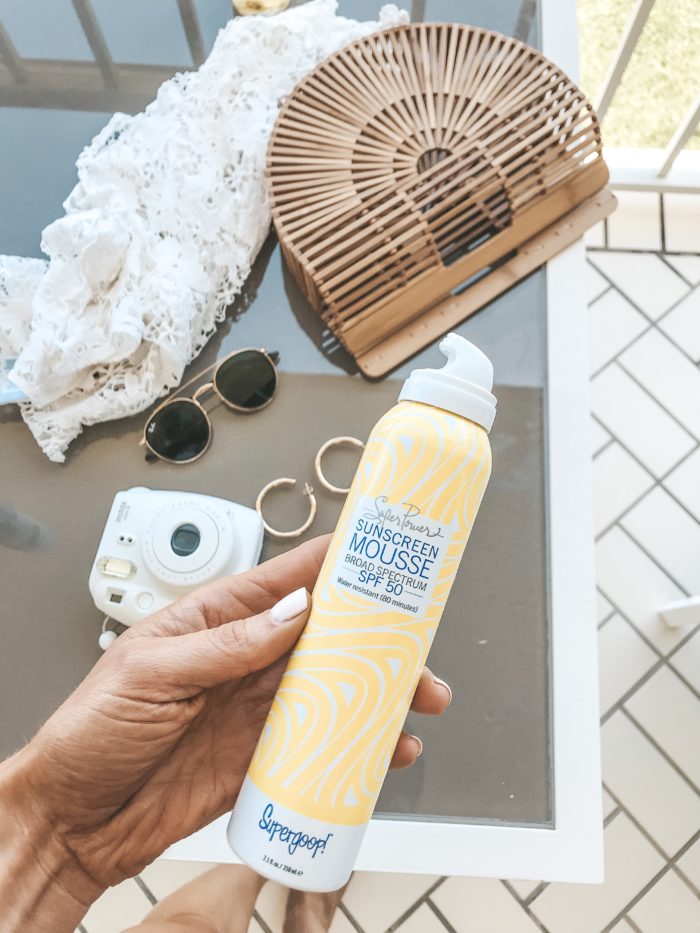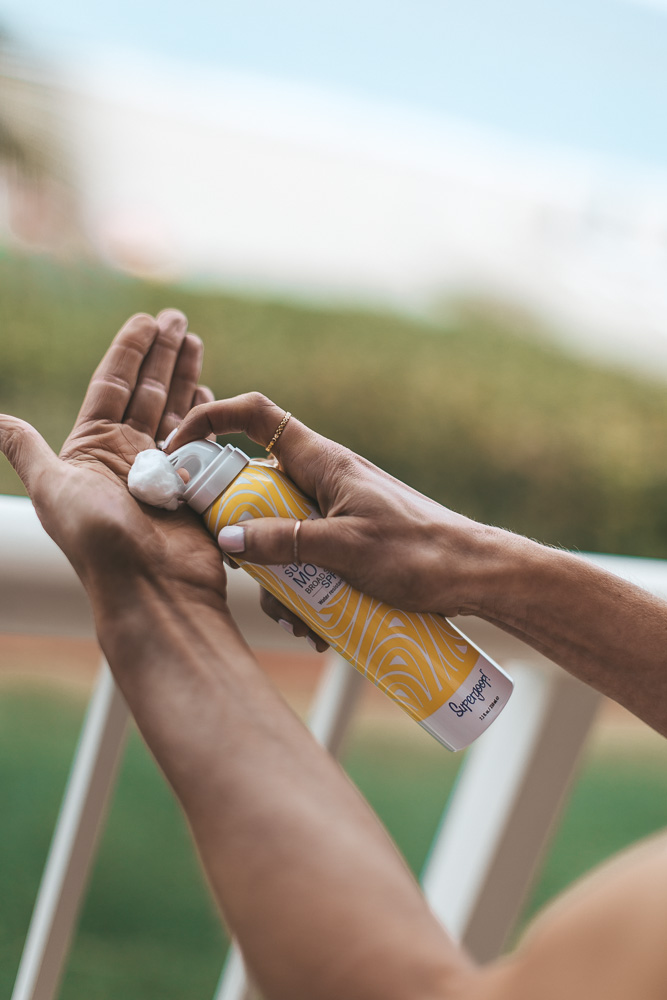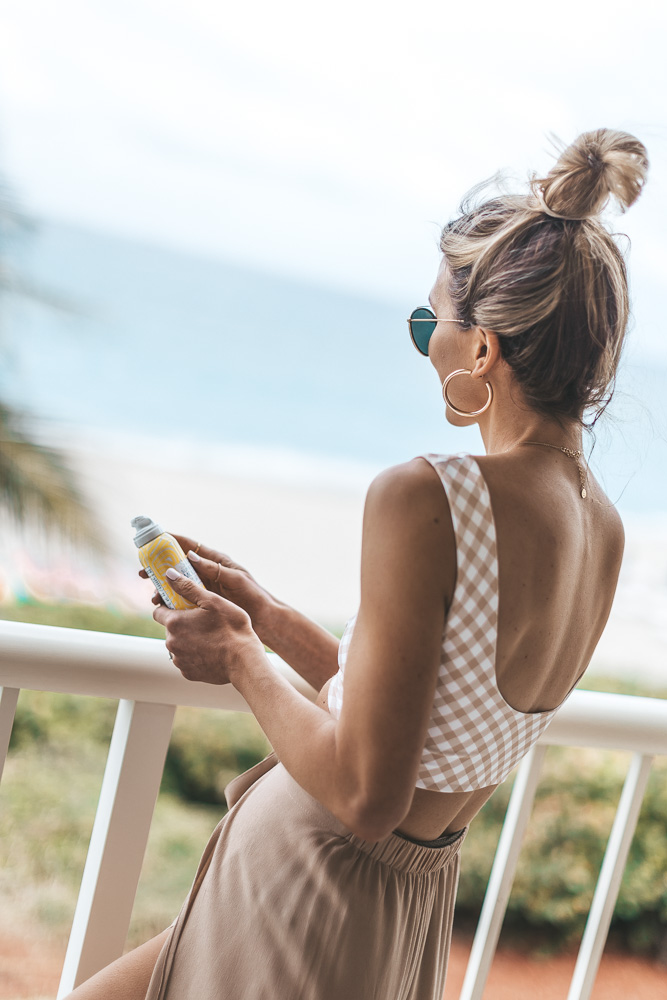 I love this sunscreen because it's a mousse and is so much easier to apply than your normal sunscreen lotion. It's non-sticky and blends in right away. I love using this on the kids! Sutton thinks it's fun to put on and she loves putting it on mom and dad too! It's super hydrating and lasts 80 mins!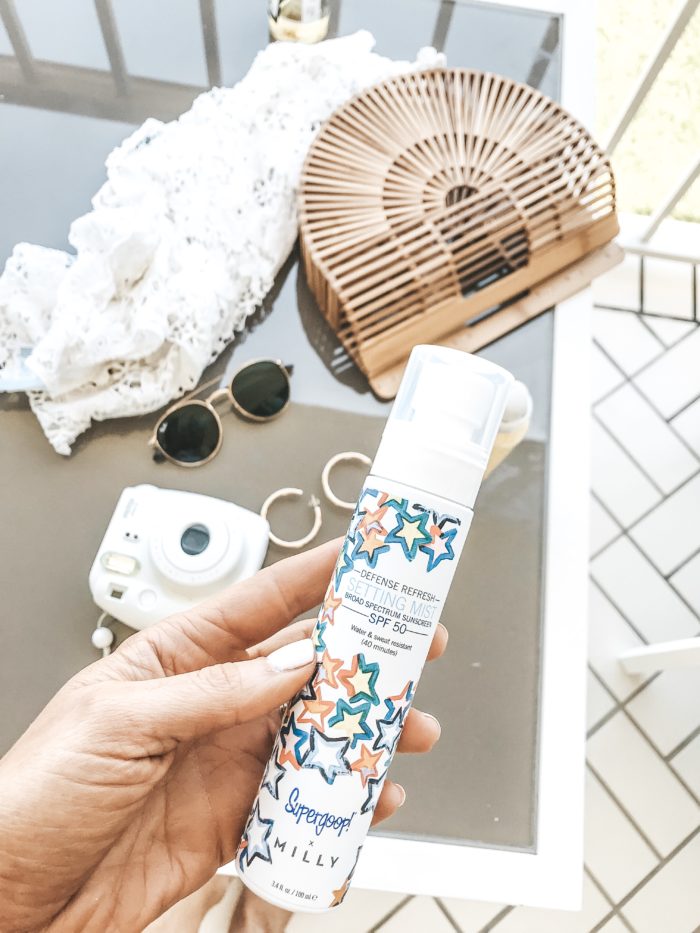 Supergoop Defense Refresh Setting Mist
A setting mist you can apply after makeup that is infused with antioxidant-rich rosemary, it helps control natural oils and even complexion.
Application: I spray this on my face after applying my makeup. It sets my makeup and provides SPF protection. So awesome right!  I also bring along with me to the pool and spray on my face and chest throughout the day. It is really refreshing and smells so good! A good pick me up. Sutton always wants me to spray in on her face!
Mineral Invincible Setting Powder with SPF
Love love this! It's a mineral SPF setting powder that reduces shine and sets your makeup! It is sweat resistant and I apply this to my face, neck, and hands throughout the day. I carry a stick in my purse/ beach bag at all time!
So if you are looking for a weightless, invisible, and scentless daily SPF this is the one for you. It is formulated with red algae, it's antioxidant rich and oil free which smoothes and preps skin with a velvet feel.
Application – apply after skincare and before makeup.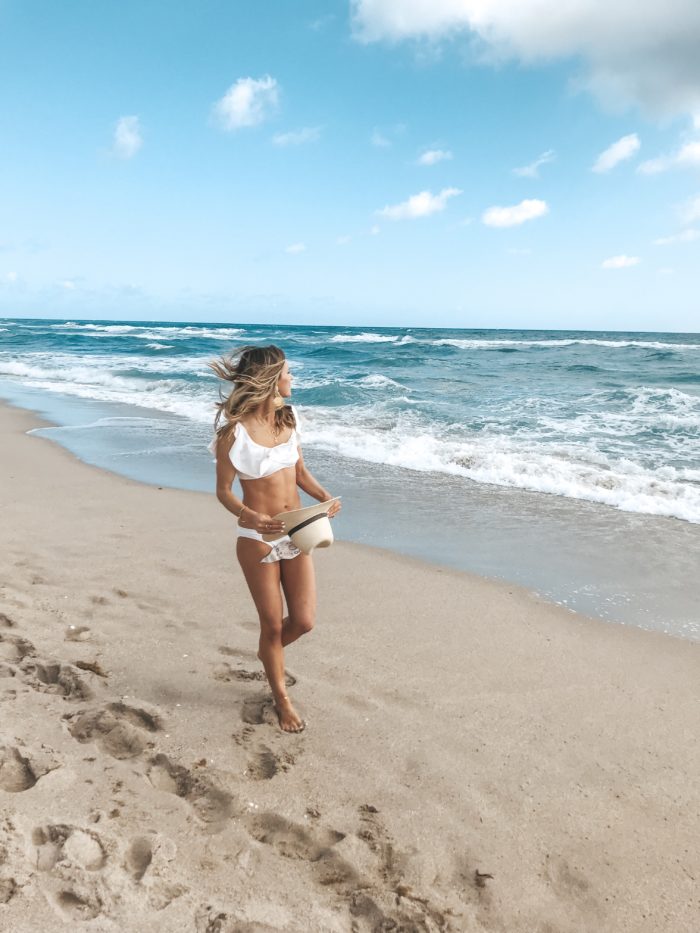 I am going to be sharing more details on the products on my stories and can be found in my story highlights on instagram!
I truly love each and every one of these Supergoop products, because it makes skin/sun protection not only easy but fun and pampering at the same time!
Becky xx
SPF & SUNLESS TANNER MUST-HAVES

SWIMSUIT DETAILS

Thanks to Supergoop for sponsoring this post all opinions are my own.