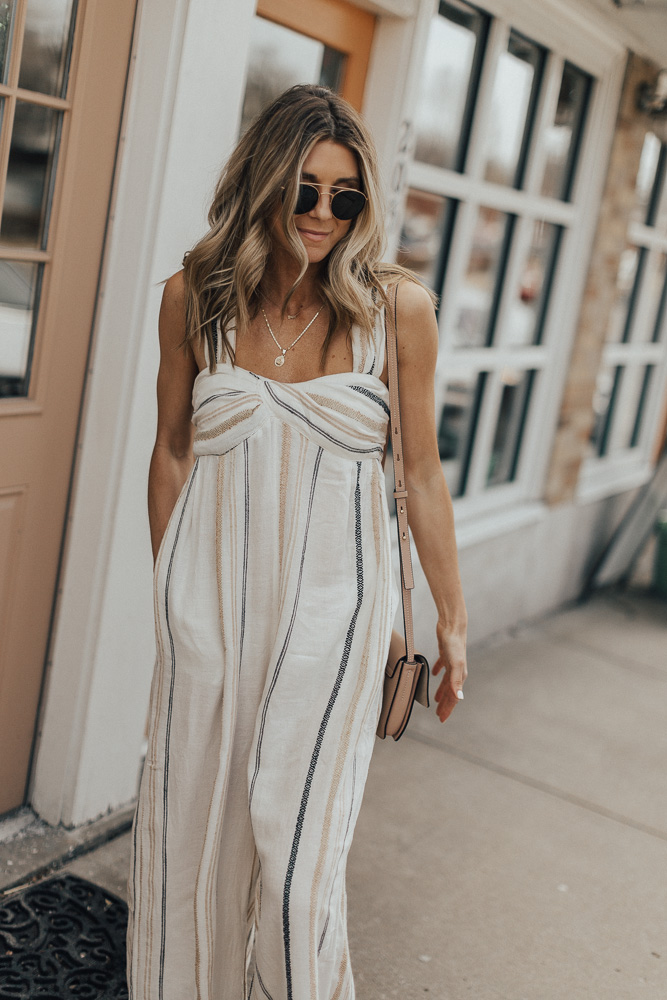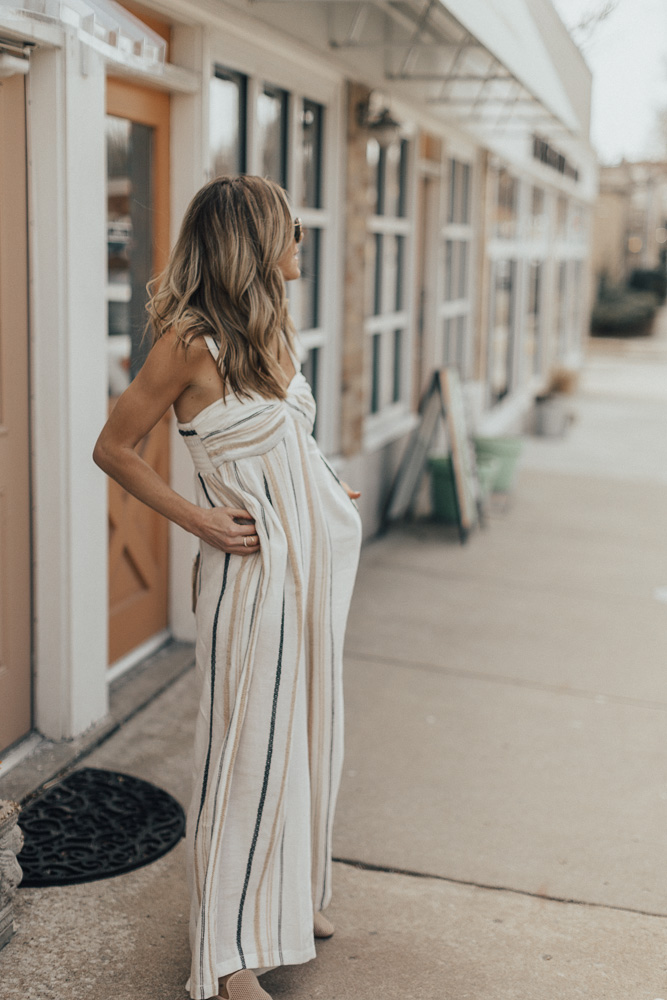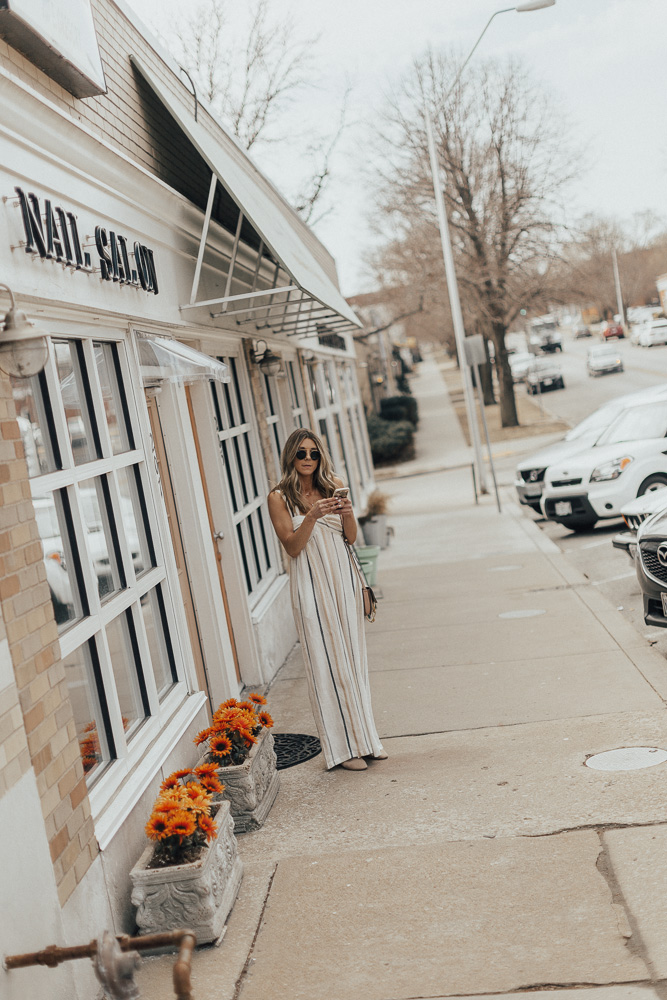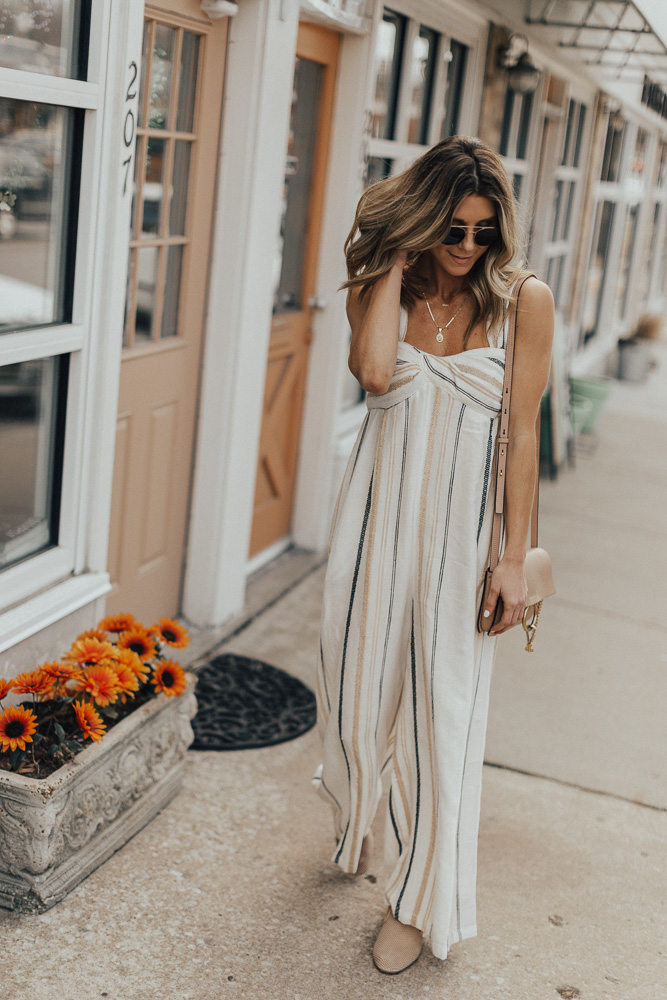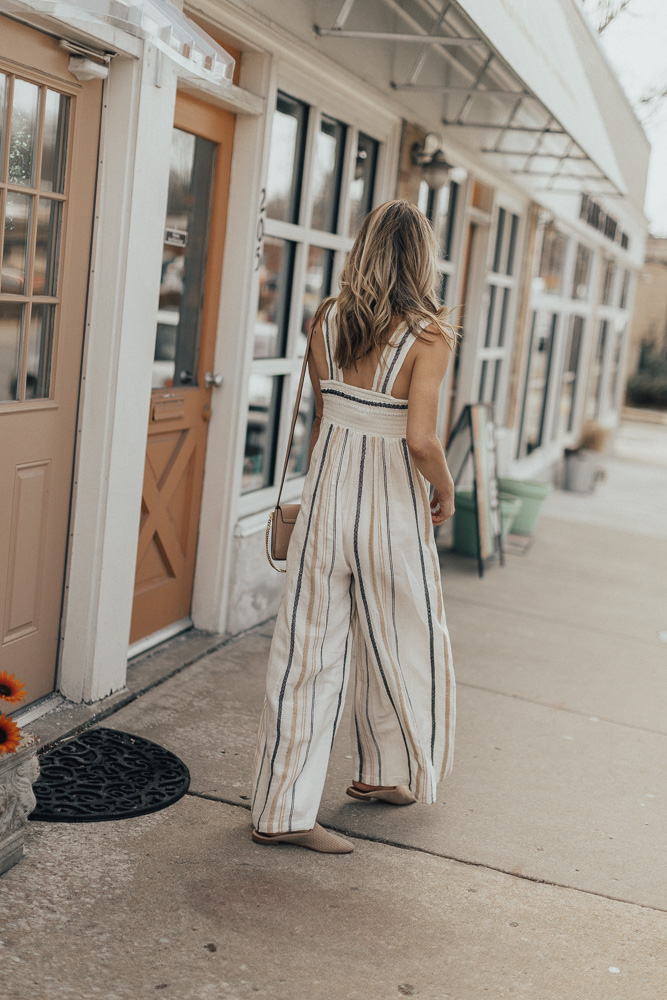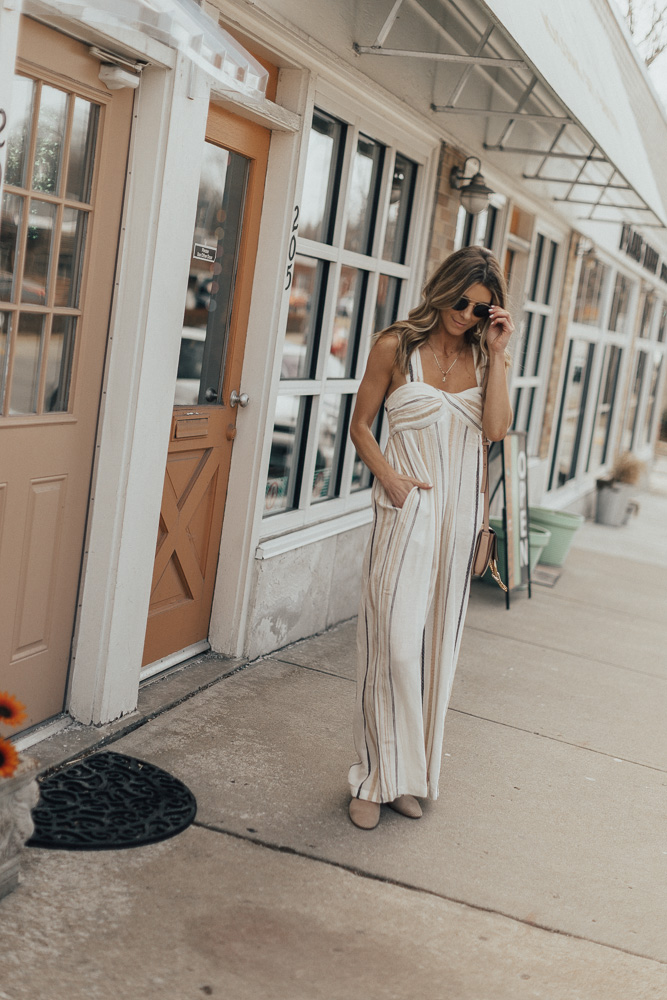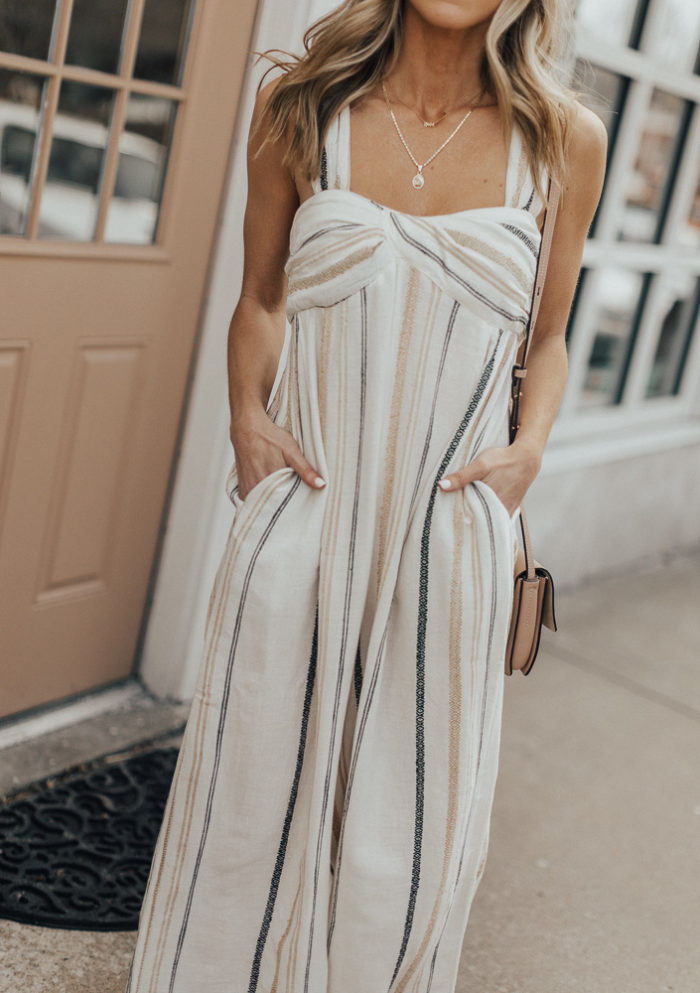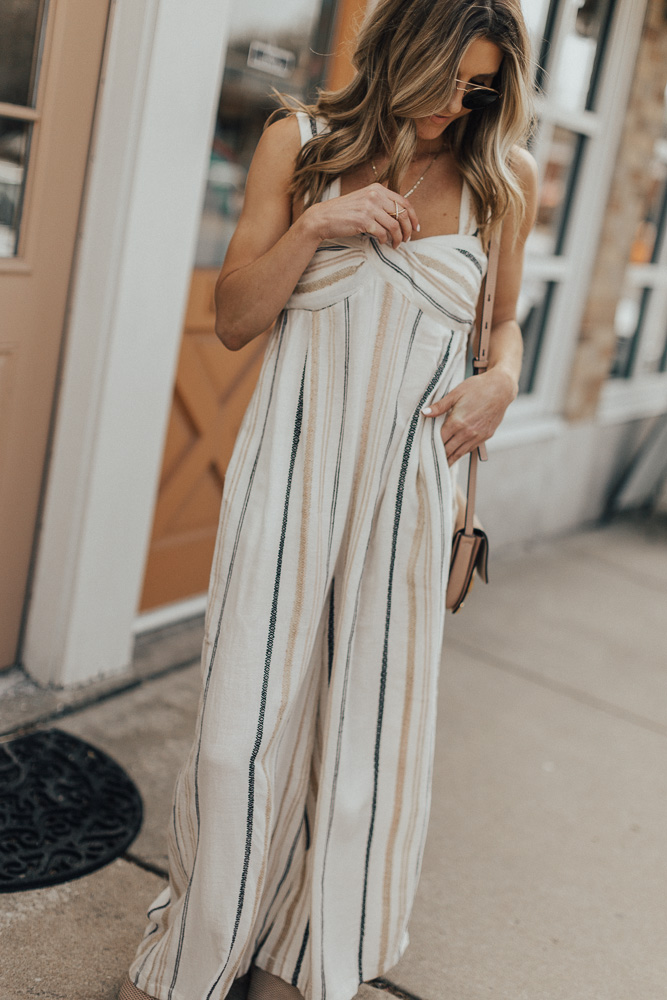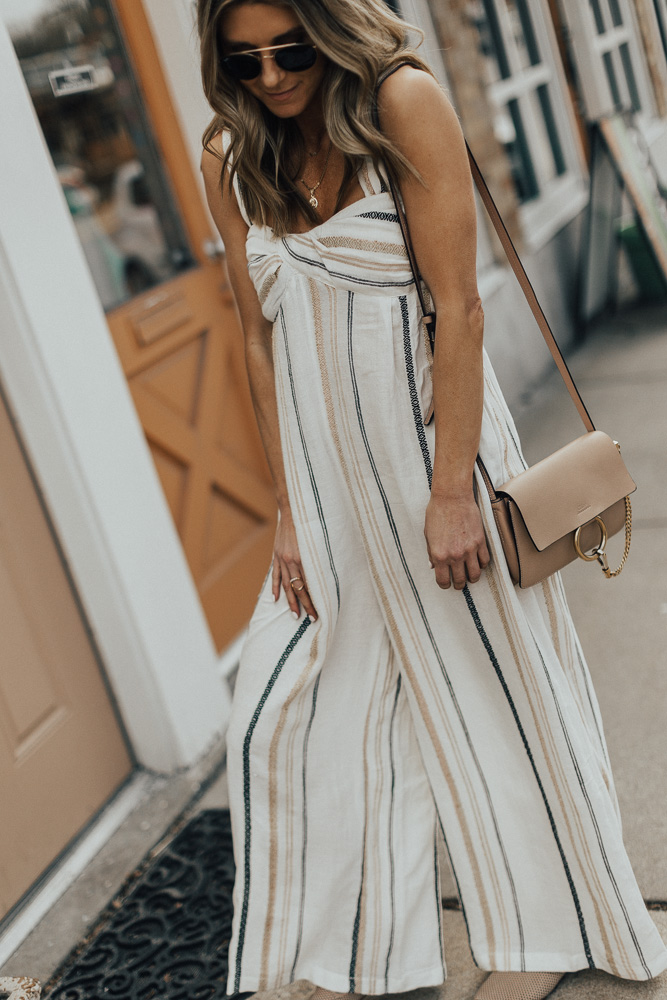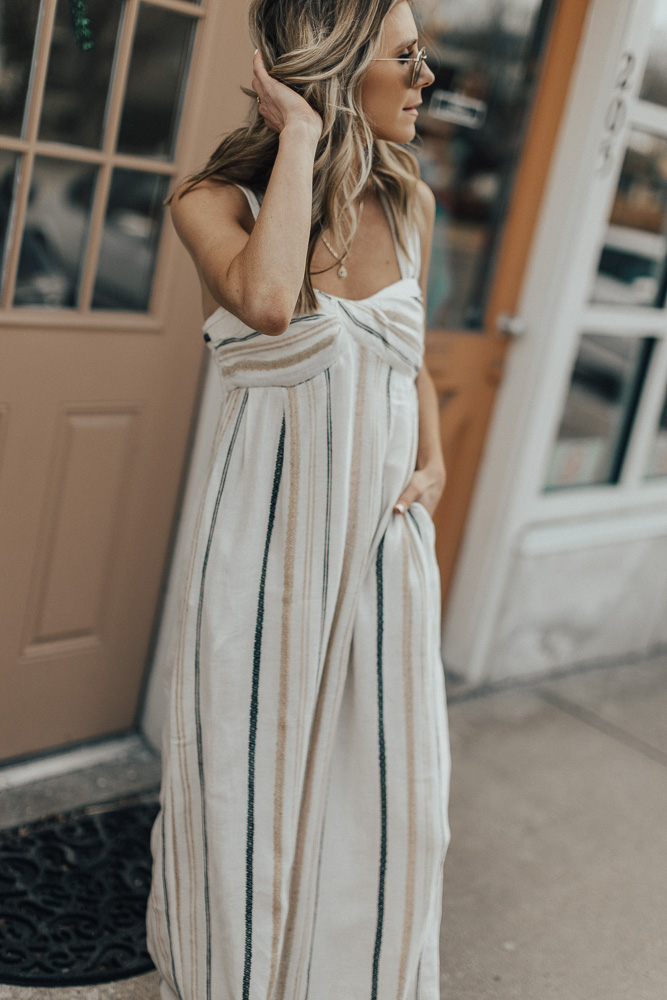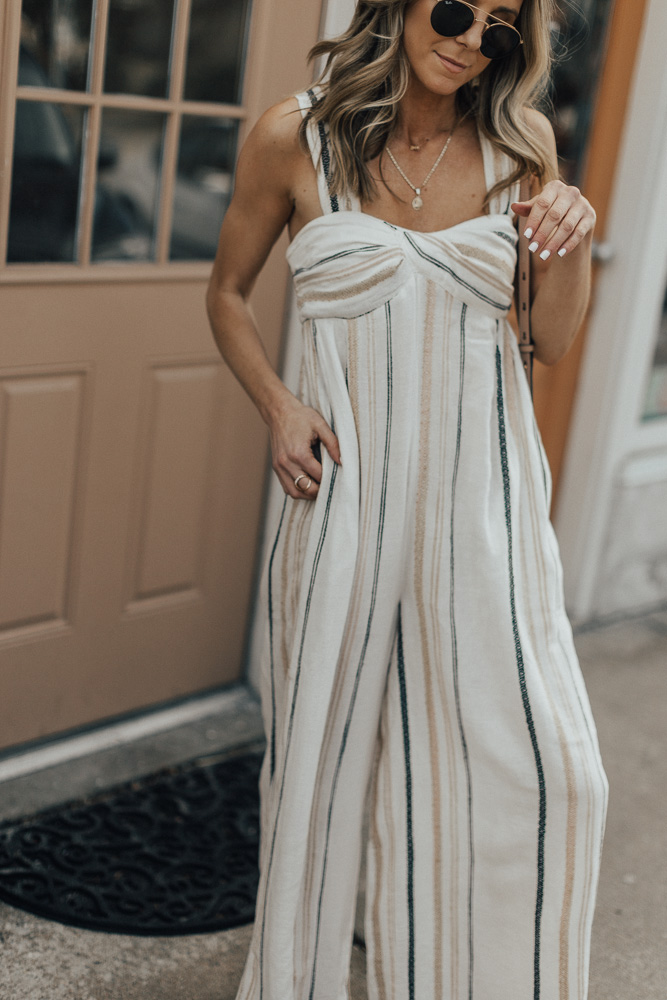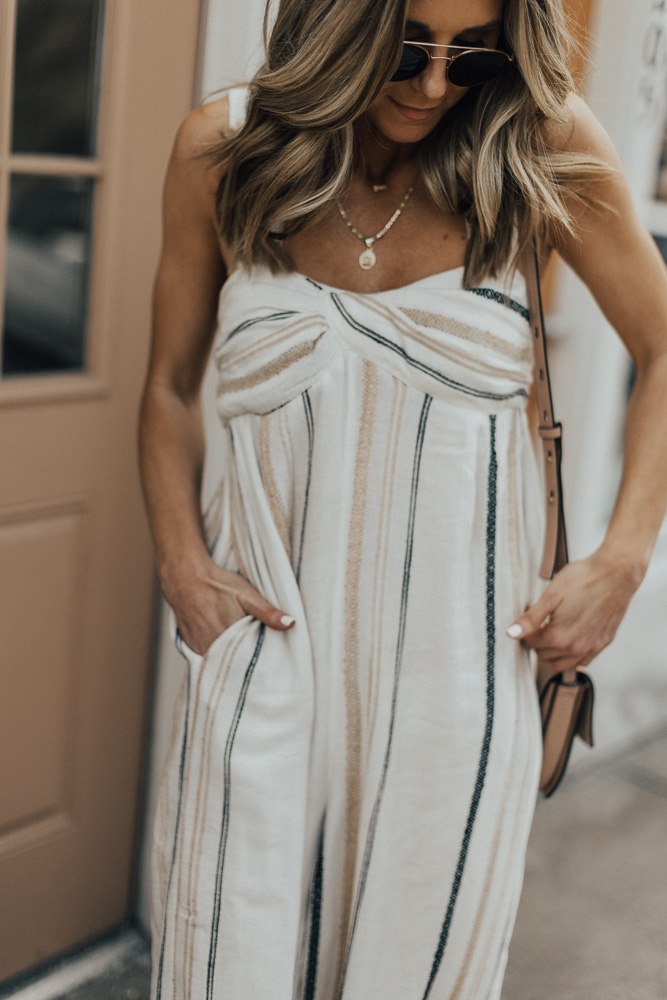 Free People Linen One-Piece (wearing size small) // Loafers // Sunglasses // Chloe Faye Bag // Charm Necklace 
5 things…
Someone DM'd me today and asked me if I get embarrassed taking photos in public for the blog. It's not really embarrassing as it is awkward. I think people are more and more getting used to the term blogger but it's not typically the norm here in KC. I think people are like WTF are they doing or people will stop and say, "Do you want us to take a pic of you two?" since it is normally Michael shooting. 😉
I have ALWAYS been a fan of jumpsuits/rompers. I just added 3 to my spring wardrobe. I love how comfy, yet cute they are and so easy.. one and done! This one by Free People literally feels like PJs.
Sutton's beta fish died this morning and we weren't going to tell her and just get a new one. She caught a glimpse of the fish and knew immediately it was dead. She was so upset. It broke my heart. She wanted to get the dead fish out of the water and hold it and kiss it. It took me awhile to convince her that it's not a good idea. Needless to say, tomorrow we are getting a new beta fish and she already has a name for it….Little Fin Fin.
Right now I am reading the 5 Love Languages of Children (well actually listening ) and it's been really eye-opening. Parenting is the hardest thing you will ever do and I am always learning and striving to be better.
I ate an entire Costco size bag of caramel cheddar popcorn in 3 days. I seriously have a problem. It doesn't help my sister got me hooked onto to anew Netflix series… have you guys seen Black Mirror?
Becky xx
Other Favorite Jumpsuits