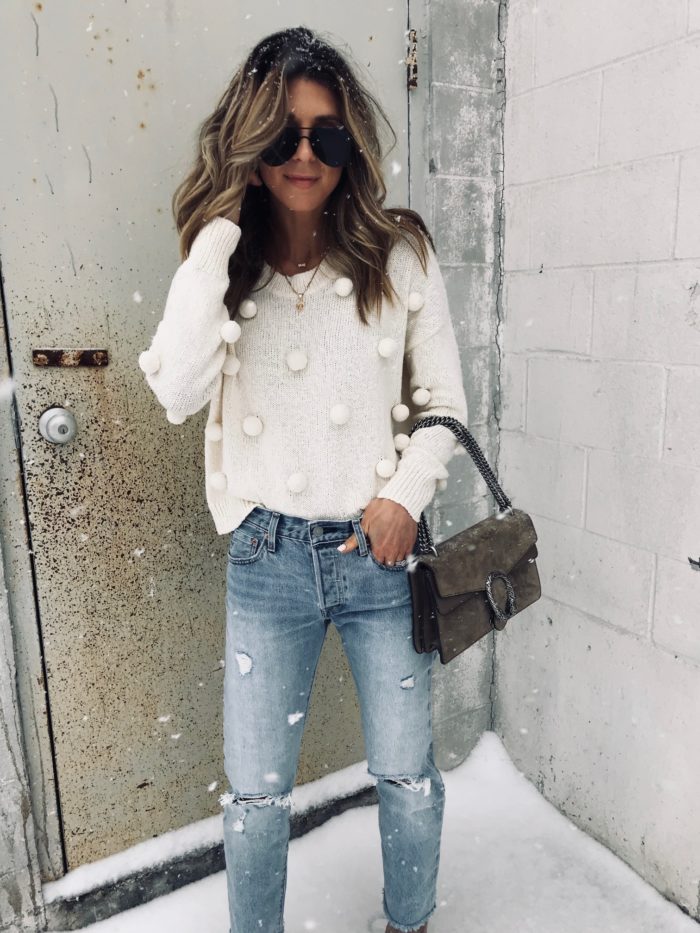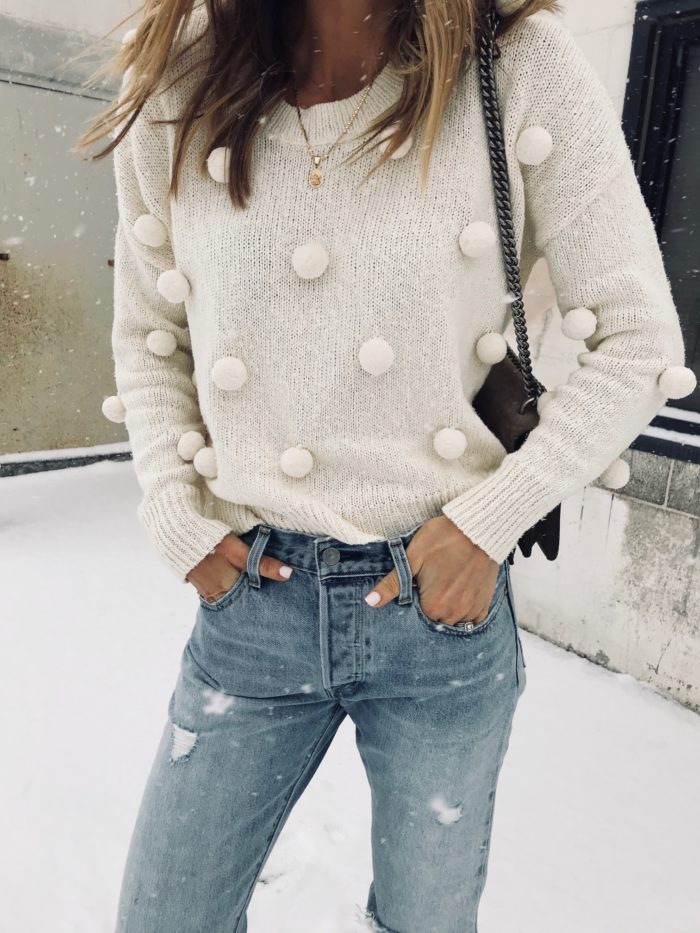 Yesterday we had a total snow day! We totally didn't know we were supposed to get snow until all of a sudden Sutton yelled it's snowing outside! We haven't had a ton of snow this winter, it's just really cold, so we were excited to see all the snow yesterday! The kids lasted a whole minute outside, but it was fun to see Grey's reaction to the snow. I got this sweater in the mail on Saturday and was so excited to wear it this weekend. I love it!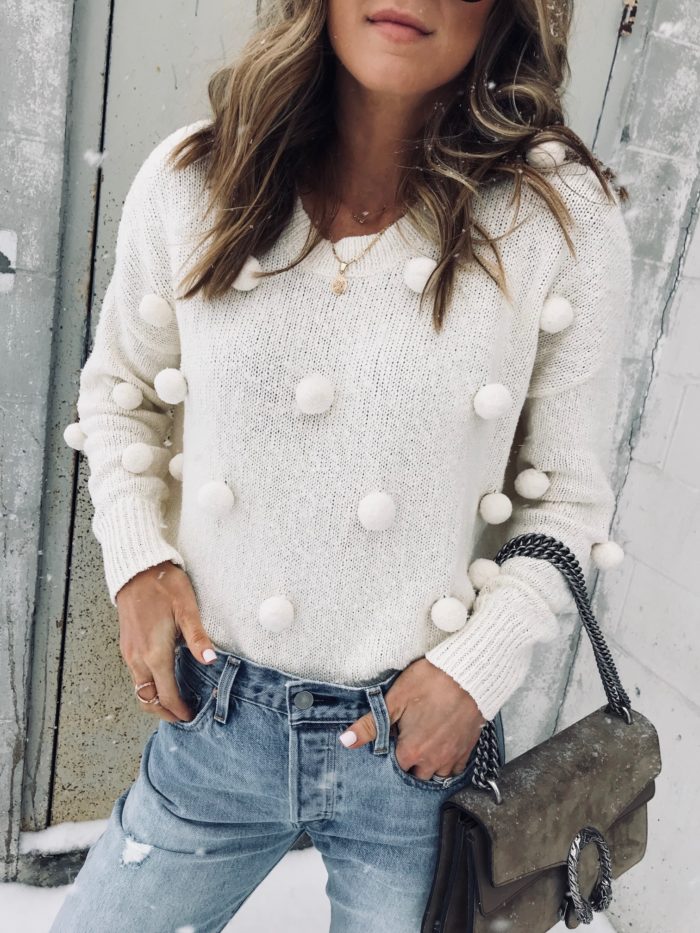 The second I saw this pom sweater, I knew I had to have it. So cute and fun!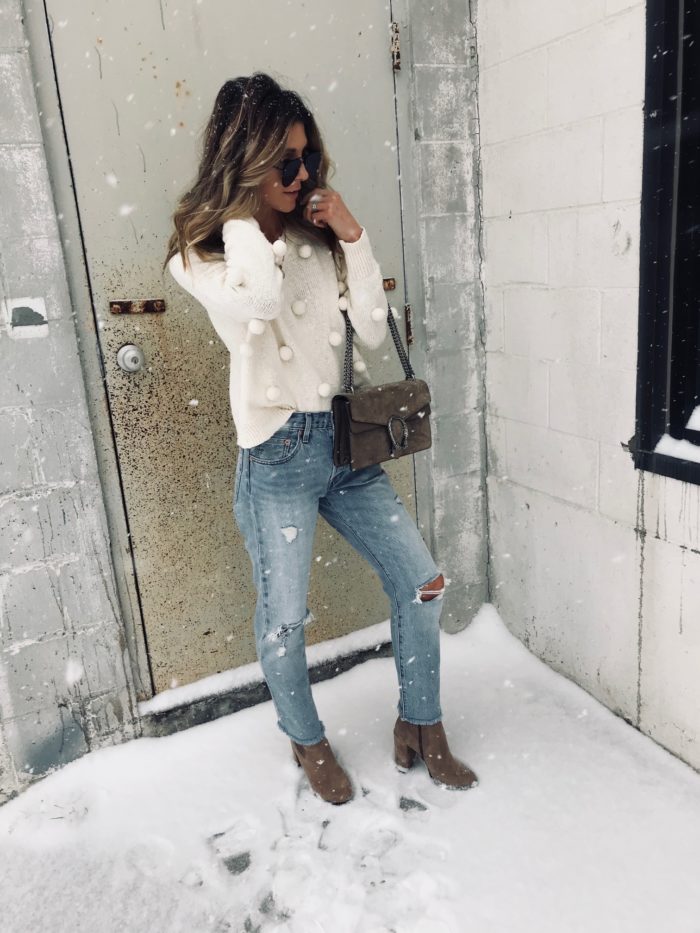 I also just got in this new pair of Levi's (yes, I know, Levi obsessed). They are under $100 and make sure to size down. they are great for now and spring. Love the light wash for a change.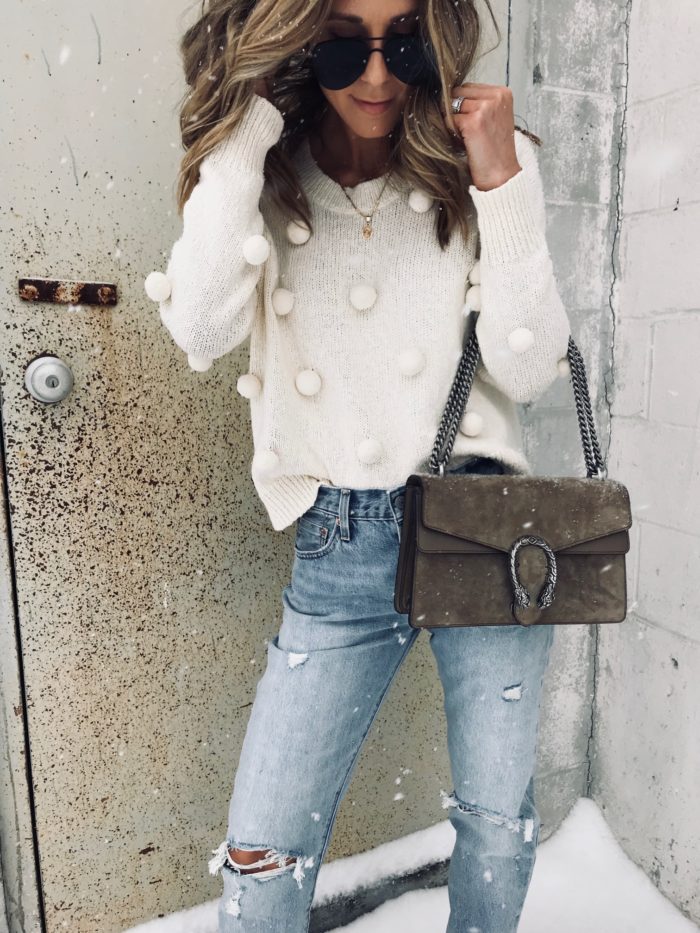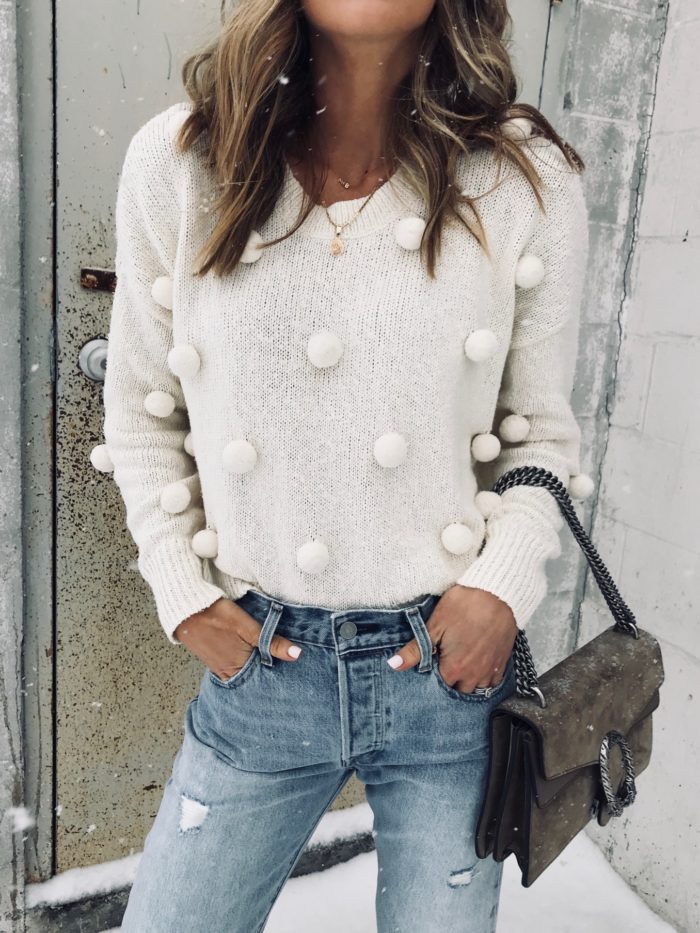 Madewell Pom Sweater here and here TTS // Levi 501 Jeans (size down) // Gucci Bag // Boots // LeSpecs Sunglasses // Earrings // Necklace //
These winter months tend to drag on so adding some fun piece, like this sweater into your wardrobe, can really help with the lull. This sweater will also be perfect for spring and summer with some skinny white jeans and your favorite slide.
I love when I find pieces that can be worn for multiple seasons.
Have a great Monday, babes!
Becky
xx