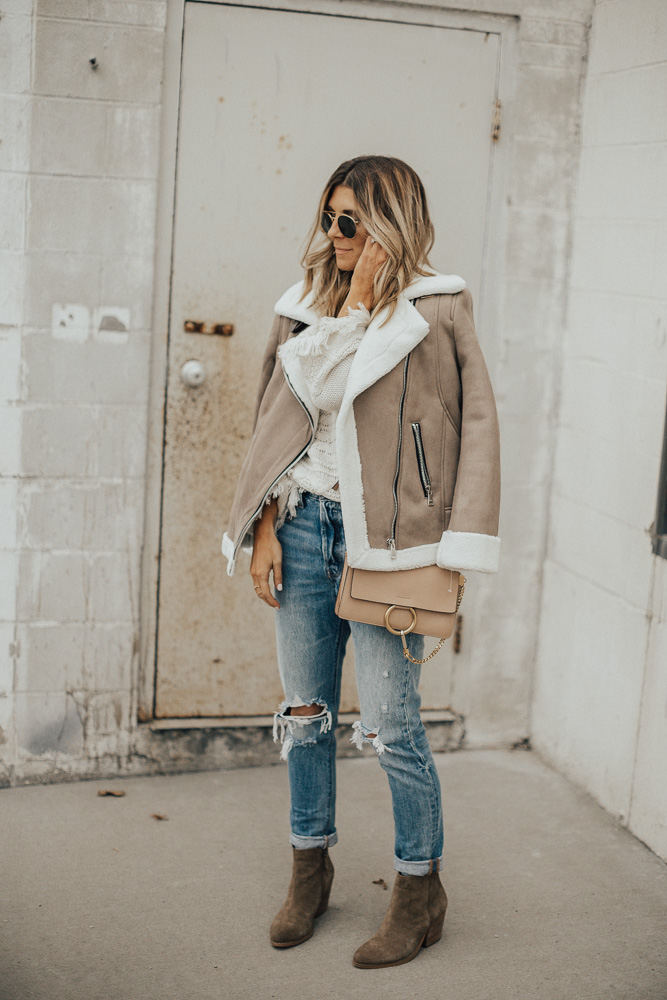 BB Dakota Fringe Sweater // Levi's // Boots // RayBans // Chloe Bag //  Faux Shearling Jacket
If you guys know me, then you know my sweater collection is a bit out of control. Every time I tell myself I have enough sweaters for the season, I end up finding another that I just have to have. This fringe sweater was one of them. The fringe detail is so unique and I love the slightly flared sleeves. This is the perfect sweater to wear on Thanksgiving. I plan on wearing it, along with my most stretchy pair of jeans I own. 😉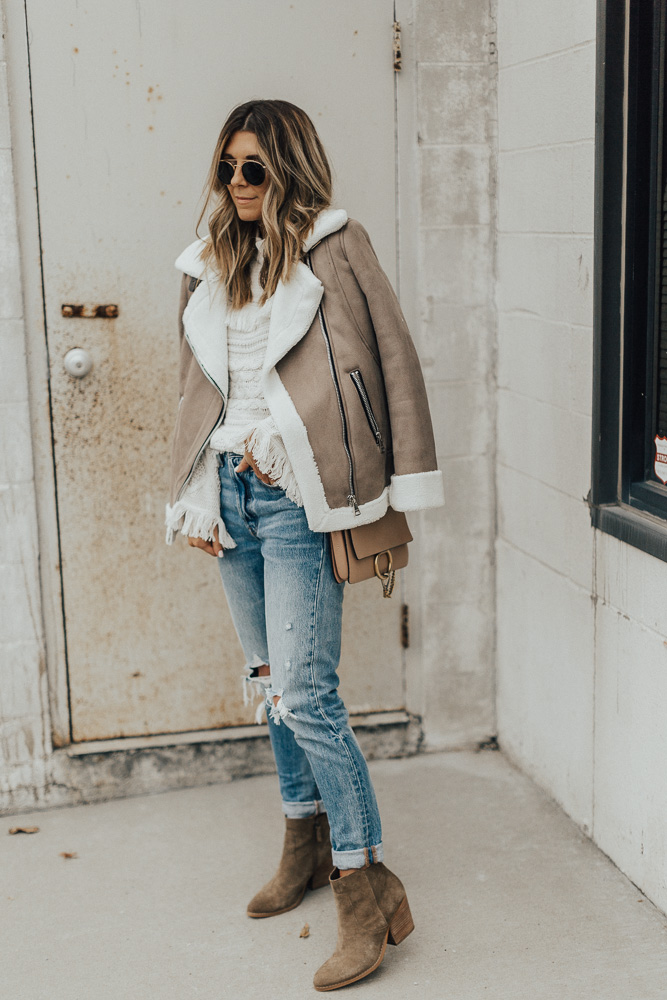 BB Dakota Fringe Sweater (fit: TTS, wearing size small) // Levi's // Boots // RayBans // Chloe Bag // Faux Shearling Jacket (fit: TTS, wearing size small)
I hope you all are having a nice weekend. We didn't have any plans for the weekend, so it was nice to catch up on some much needed cleaning and organization around the house. I am the worst at staying organized! I feel like I never have time. Classic excuse right? I just need someone to come do it for me!
We finally cleaned out our storage room. I have sooo much home decor down there, that I will most likely never use again. I am finally just going to get rid of it! I had Michael bring up all our Christmas decor and tree. I got most of our family room decorated for Christmas already! I love having our tree up already. I actually have some holiday content that we are shooting today and this week, so it really pushed me to get it all up.
Do you guys think I am crazy for having my tree up already??? when do y'all start decorating?
Have a great rest of the weekend!
Becky xx
PS-For those who asked about my Christmas tree on insta stories, you can fine it HERE!
S H O P  M Y  L O O K