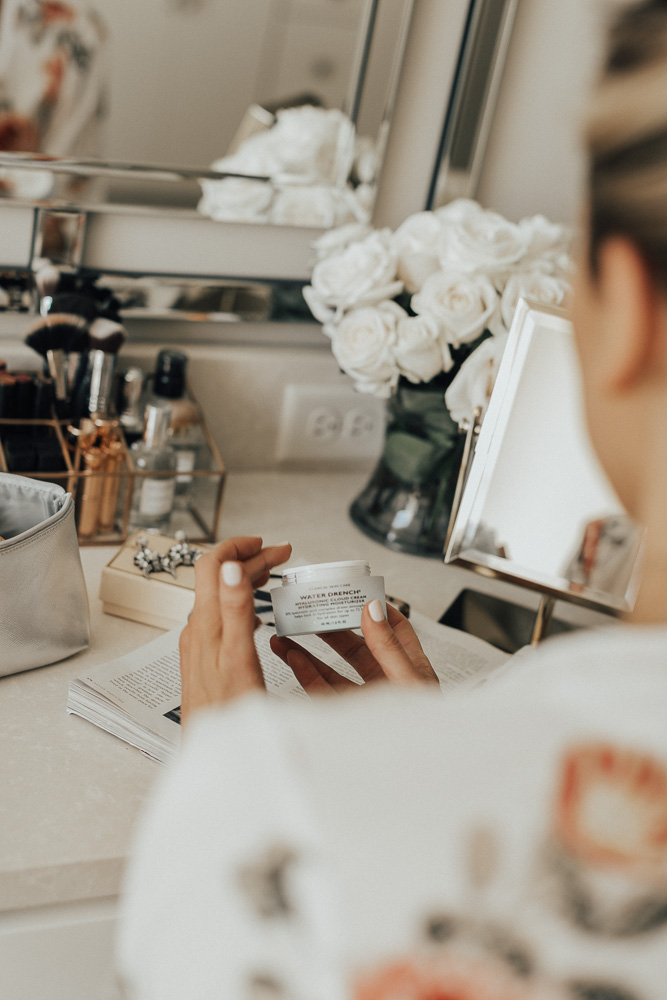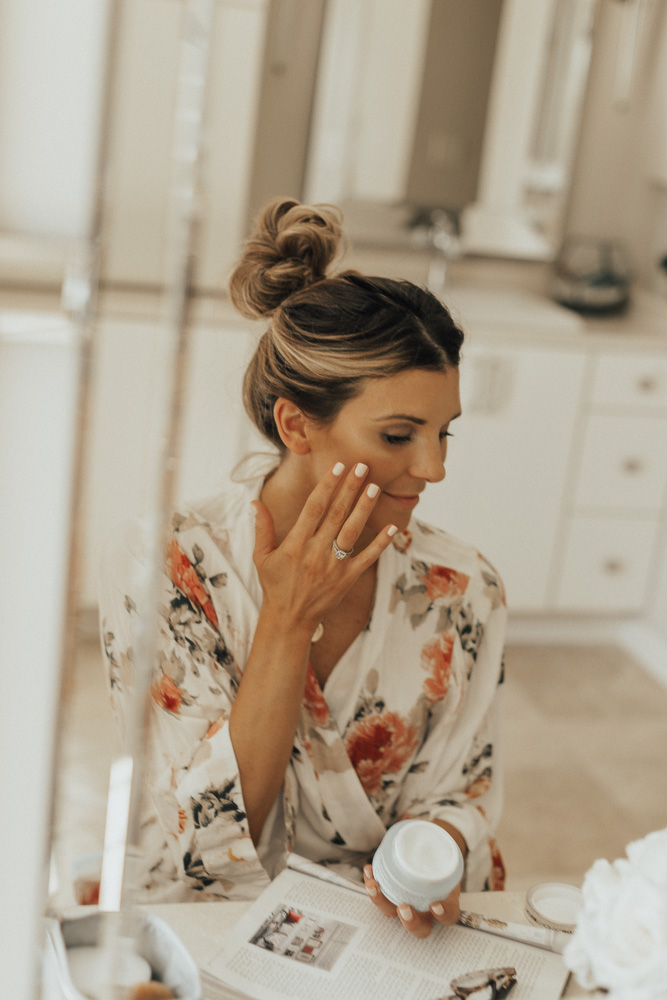 The air is getting colder and drier, and my skin tends to do the same thing! So today I wanted to share with you guys what I like to incorporate into my routine to add extra hydration and keep my skin glowing despite the colder temps!

I'm a big believer in really investing in skincare. Think of your skin as the base for everything else. More often times than not, people are willing to spend money on makeup and skimp on the skincare, when really it should be the other way around! I started my skincare routine a few years ago and am so glad that I did, but if you haven't started yet, then today's the day! Start by adding the most important products first and the rest to follow. Trust me, you'll thank me later.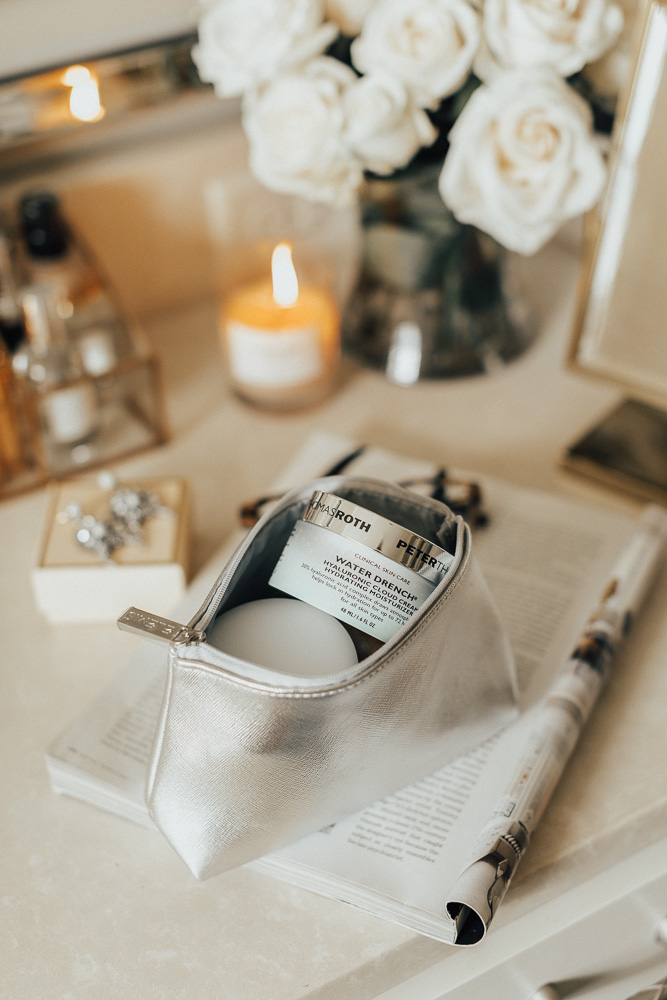 One of my must-haves for my skincare routine is Peter Thoman Roth's  Water Drench Cloud Cream. With a concentrated 30% hyaluronic acid, this cream definitely provides a boost of moisture to my skin, especially during the colder months!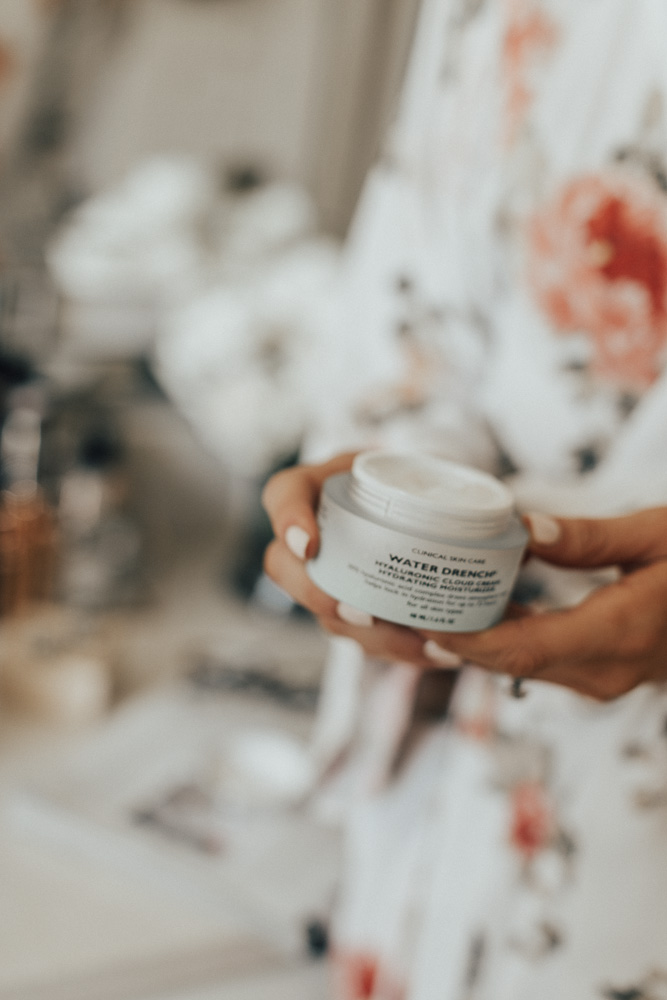 I love that the PTR Water Drench Cloud Cream is lightweight, non-greasy, and has almost a whipped texture.  I apply it in the mornings after I apply my Vitamin C serum and it works beautifully even under makeup and makes my foundation look smoother!  The cream has been quite popular ever since its initial launch — it's currently available at QVC, and will most likely sell out fast!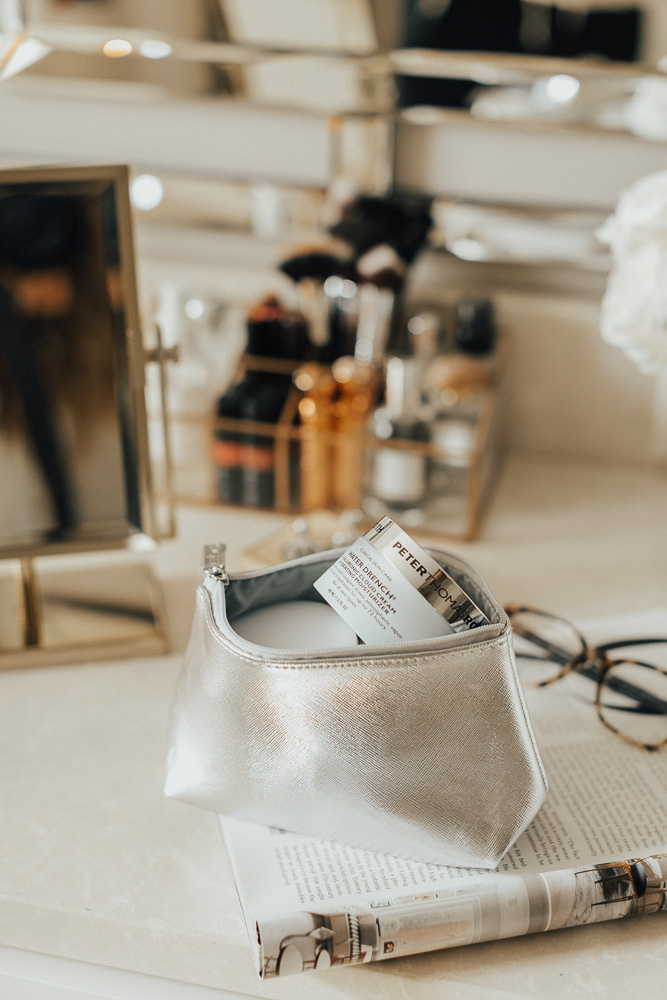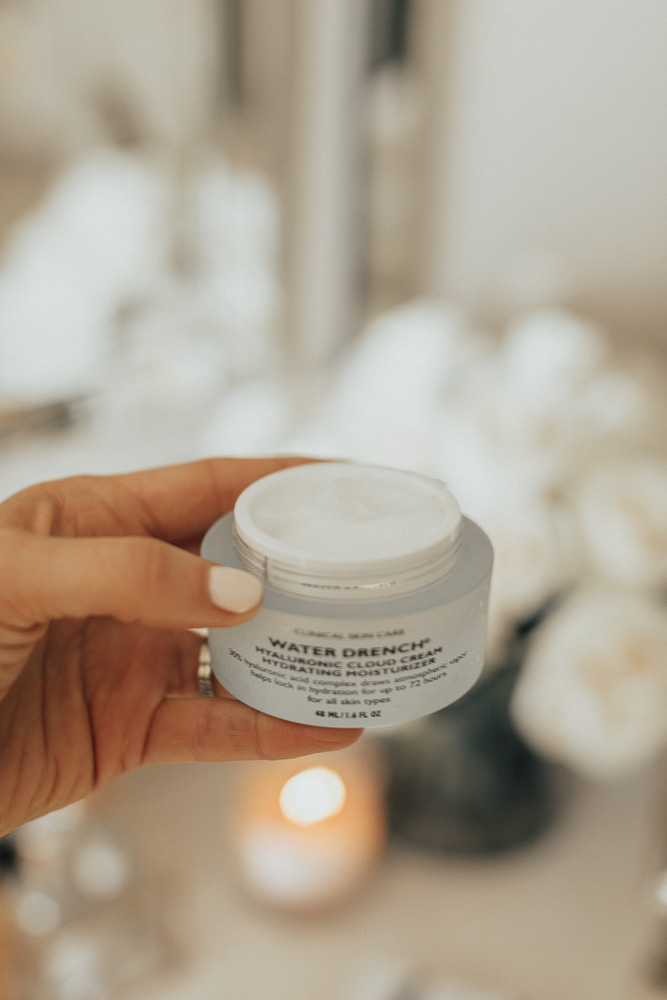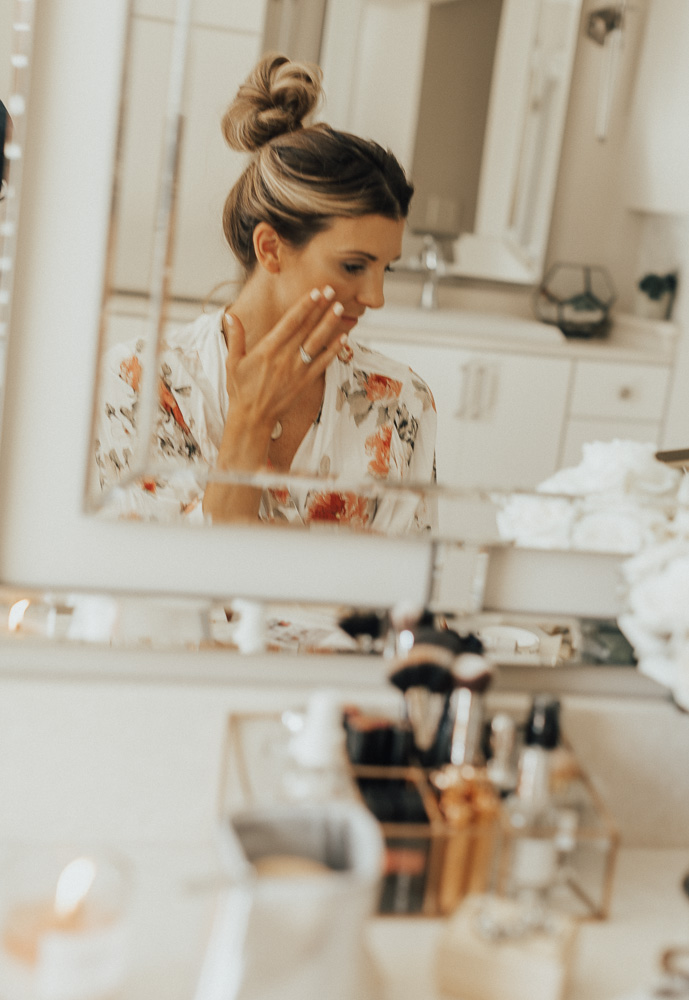 Floral Robe here
I've been using Peter Thomas Roth Water Drench Cloud Cream for about a year now and feel naked without it. My skin definitely feels more supple and hydrated when I'm using.
This is a definite recommendation if you have yet to add to your skincare routine! If you try, let me know what you think!
Another Peter Thomas Roth favorite is the  Firm X Peeling Gel, that my mom got me hooked on (it's an amazing at-home peel)! I use it 3xs a week and follow with the Cloud Cream- your skin will feel like silk- I promise!!
What are your favorite skincare essentials?
Becky xx
This post is sponsored by QVC.  All opinions are honest and my own.  Thank you for supporting the brands that support this blog.