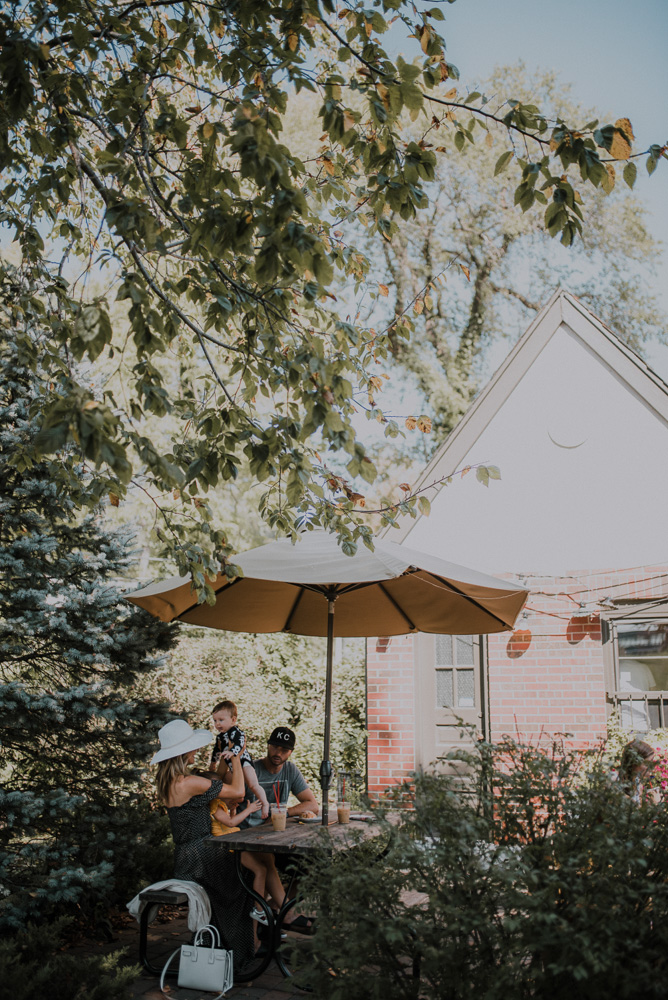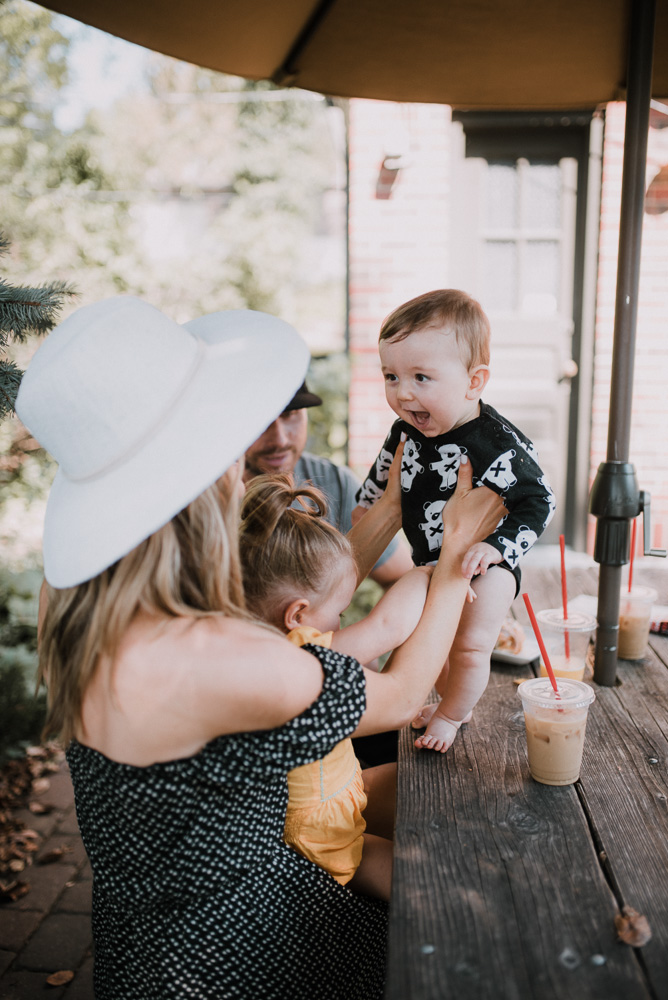 On any given weekend, you can find me, Michael and the kids frequenting our favorite local businesses in KC. It may include some time at a family-friendly spot where Sutton and dad can exert some energy or a fun shopping plaza where we can walk around and grab something to eat. We love finding new and old local spots for our outings, and 99% of the time, it had to include sweet treats for Sutton and a coffee (double shot;) for mom and dad.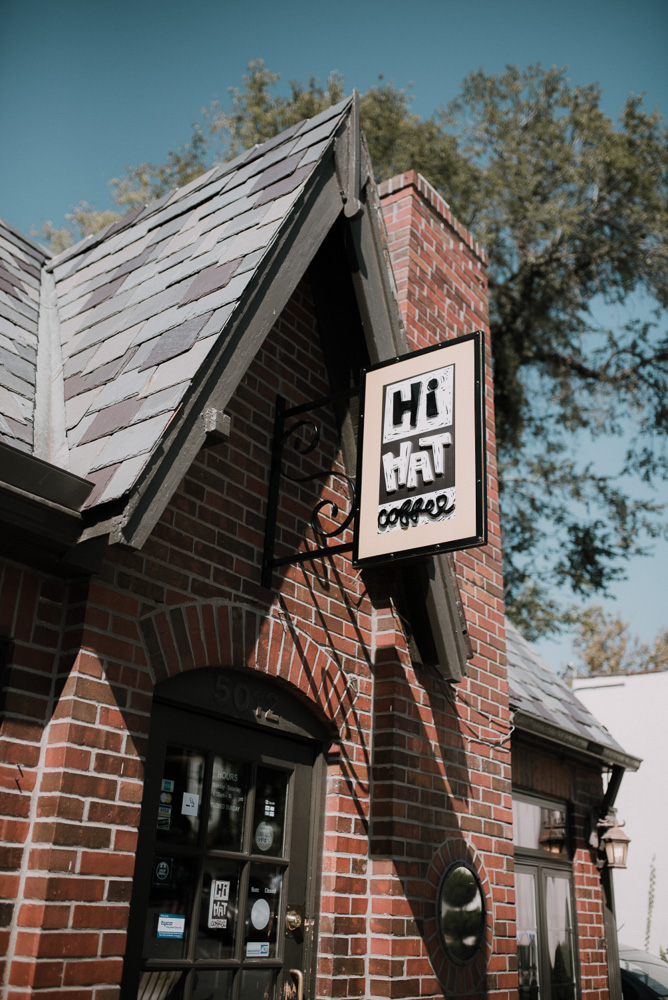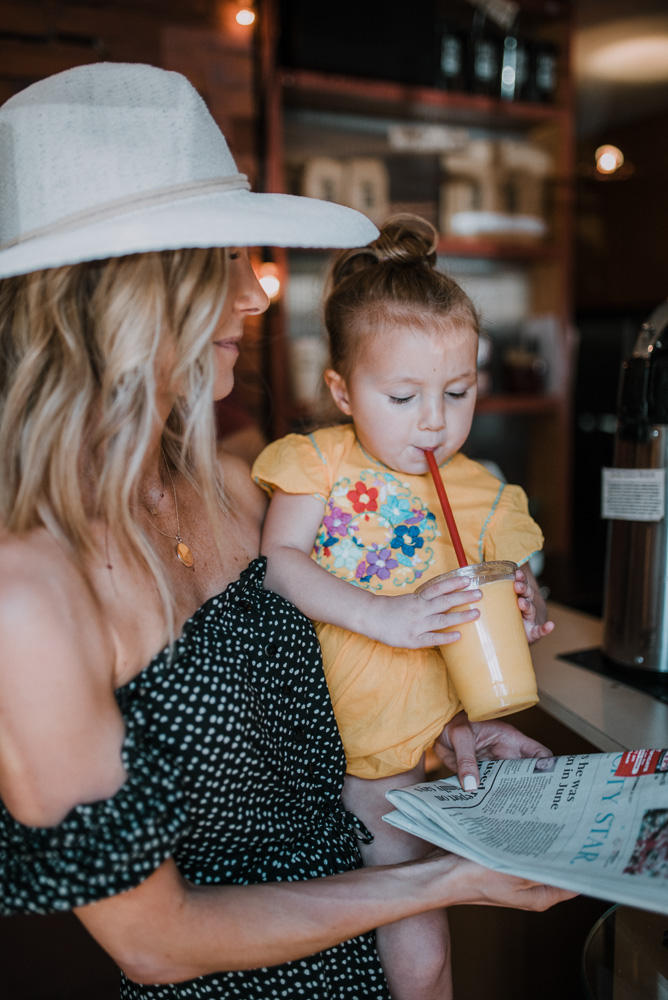 Westwood is one of those places we frequent. It such a fun place for us to visit with so many darling local shops. One of our must-have stops is Hi Hat. It is a charming coffee shop with excellent coffee, nice people, and great outdoor seating space.  We love grabbing our order and sitting outside enjoying the scenery. My favorite drink is the Toasted Almond Drink and Sutton always goes for the fruit smoothie!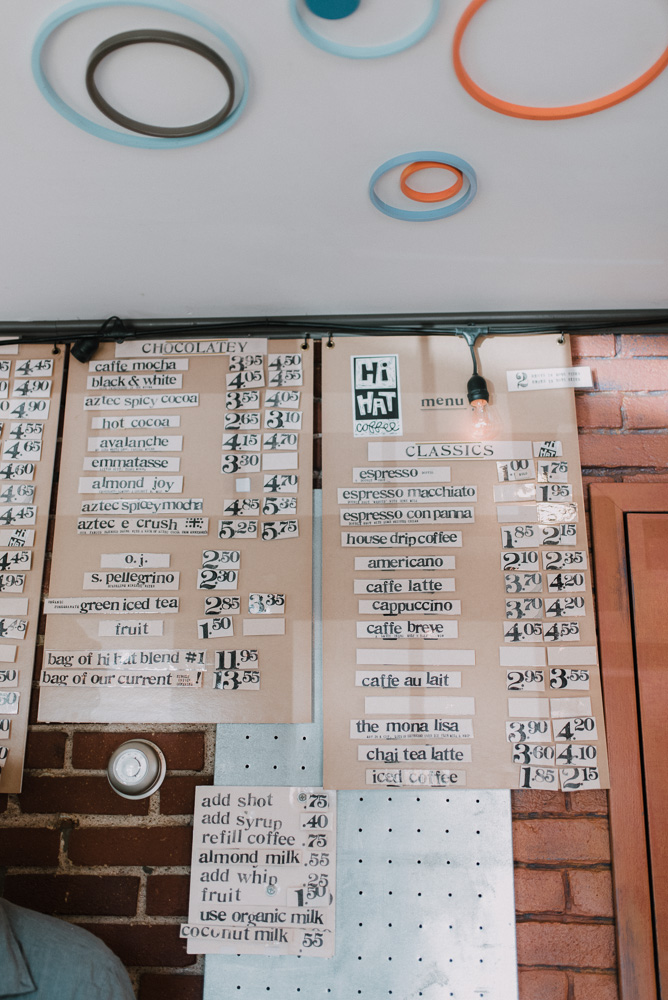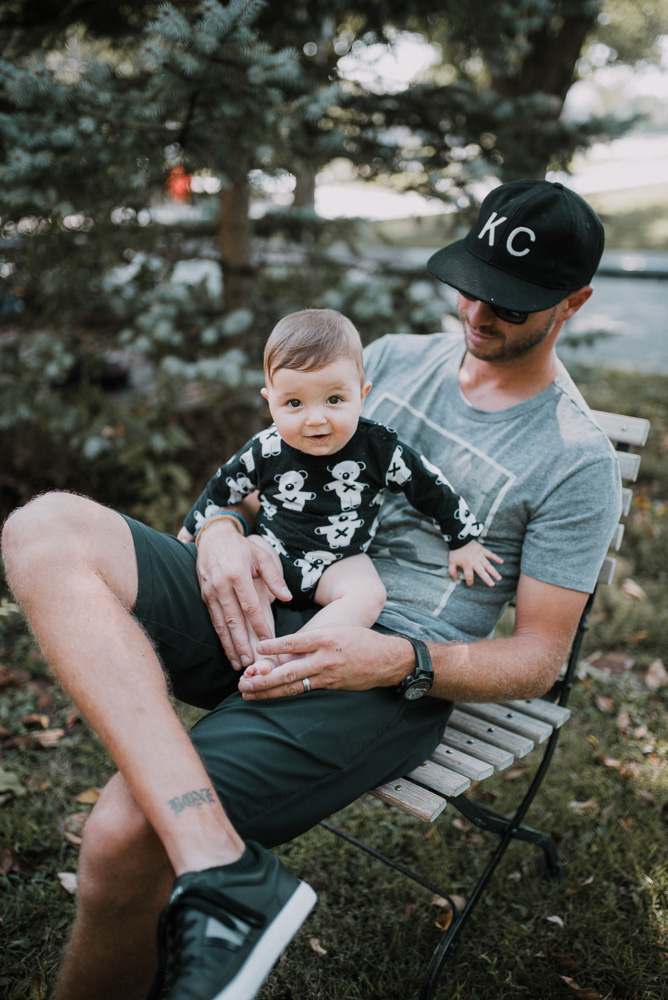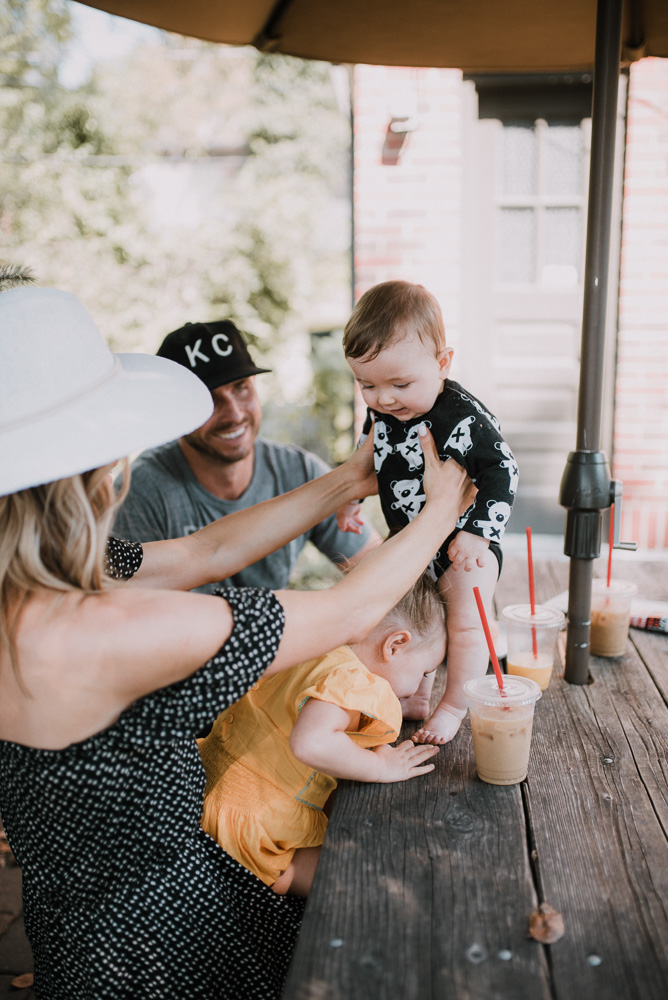 Supporting small businesses like Hi Hat is important to use not only because they keep our community thriving and successful, but also because we the owners are our friends and neighbors. Because I grew up in a small town, my priorities lay with family and friends.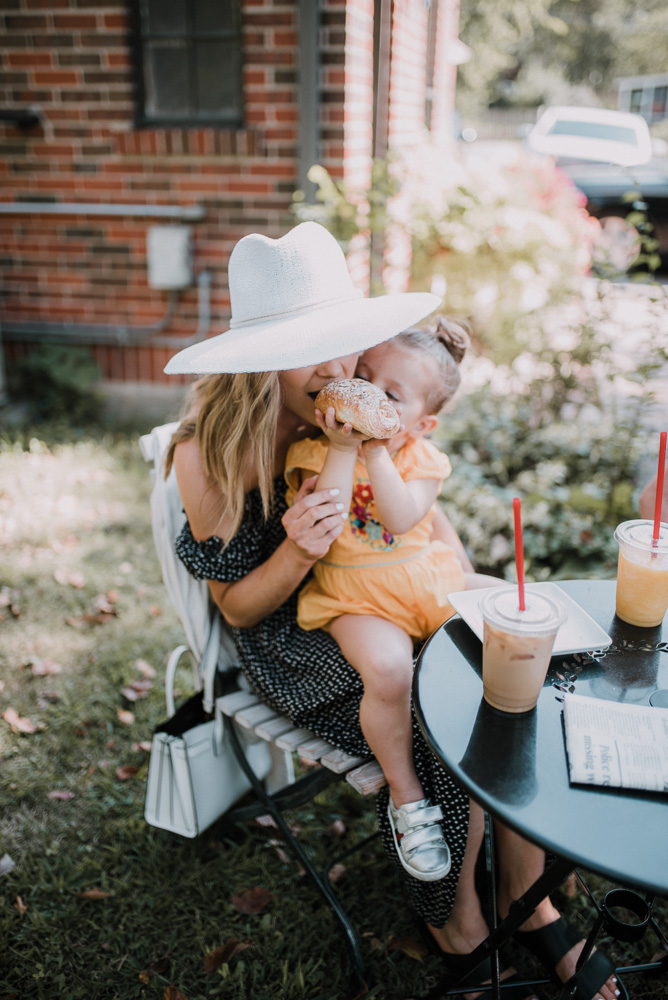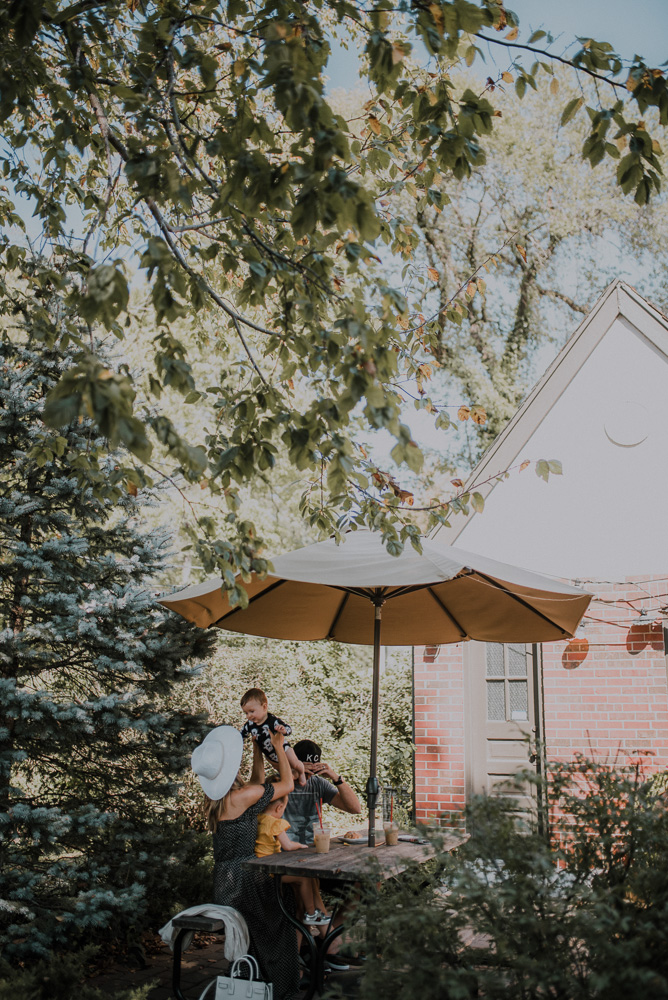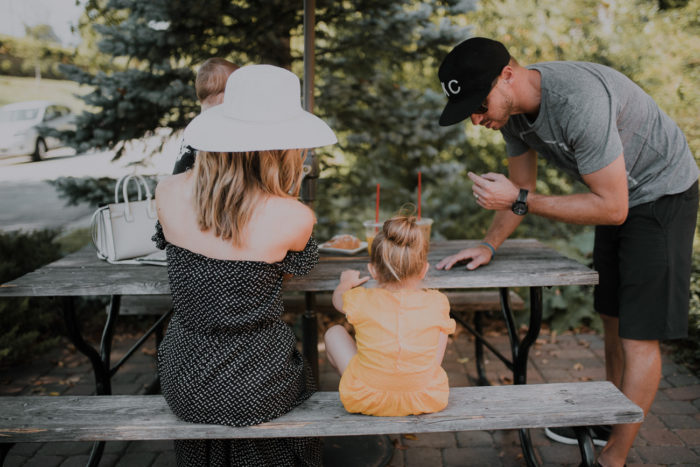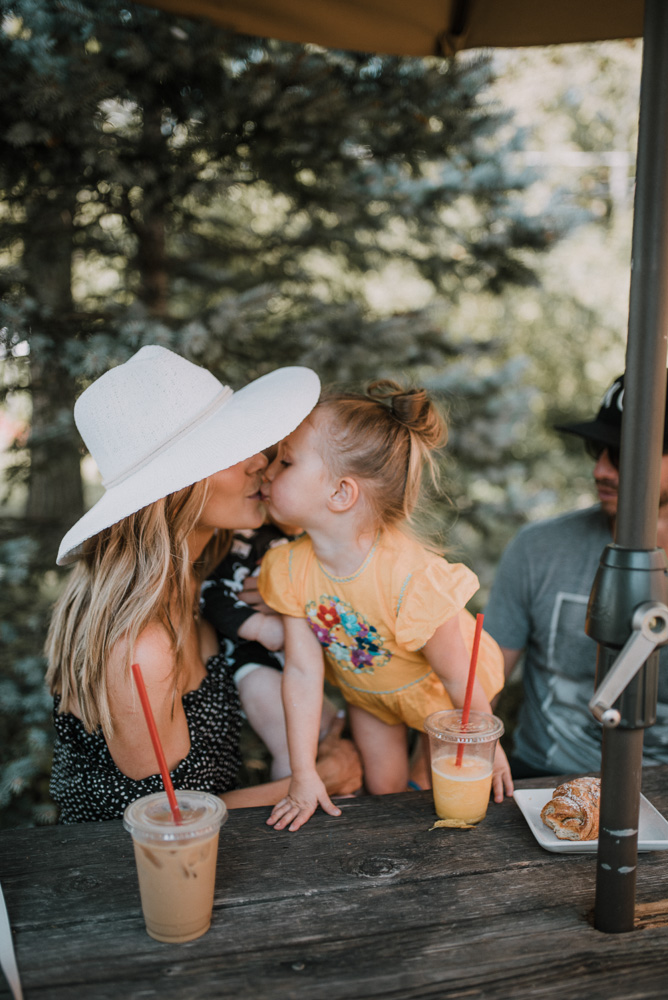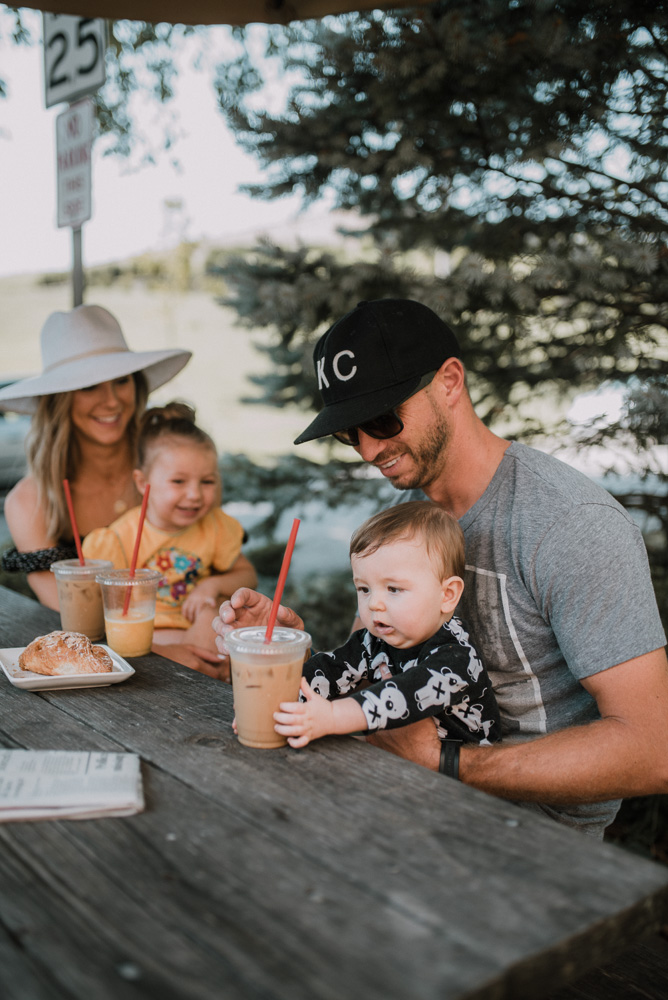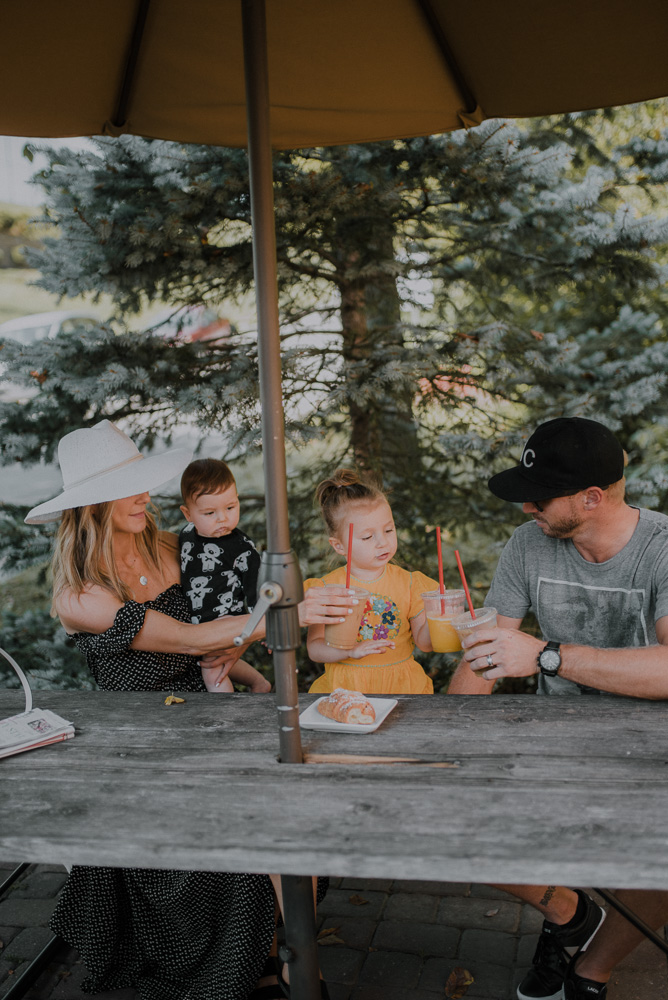 We make it a point to visit local shops because not only do we love the food or unique finds but also because of the relationships that grow from our visits. There are so many businesses that we frequent, who know us on a first name basis.
The owner of my favorite local workout studio, whom now is a good friend of mine, started the business and now has 3 locations thriving throughout Kansas City.
Another local favorite is a shop that I discovered over a year ago when they first opened in Leawood, called Pink Antler Studio. One of the cutest shops you will ever step foot in! They helped me plan Sutton's 3rd birthday party and have some of the best gift ideas! Sutton knows all the gals (owners) by name and most especially loves their dog, Frankie, that greets us every time we visit the shop.
To try and name all the local restaurants we love, well, you would be here awhile. That was one of the things I was impressed with most when we moved to KC from Omaha, was how many amazing places there are to eat here and that a lot of them are local.
Kansas City is full of creativity. It is a thriving city with new locally owned businesses popping up everywhere. And what I love most is that Kansas City is a big fan of supporting these locally owned businesses, which is cool for everyone! And when you support local, more money stays in the community. Thus, we all grow as one!
A big thanks to First National Bank, who encouraged and allowed me to share this post spotlighting Kansas City's small businesses. The bank believes that growth in the community starts with growth in the local economy and I think we can all agree!
For all my KC readers, what are some of your favorite small businesses?
Becky
In collaboration with First National Bank.