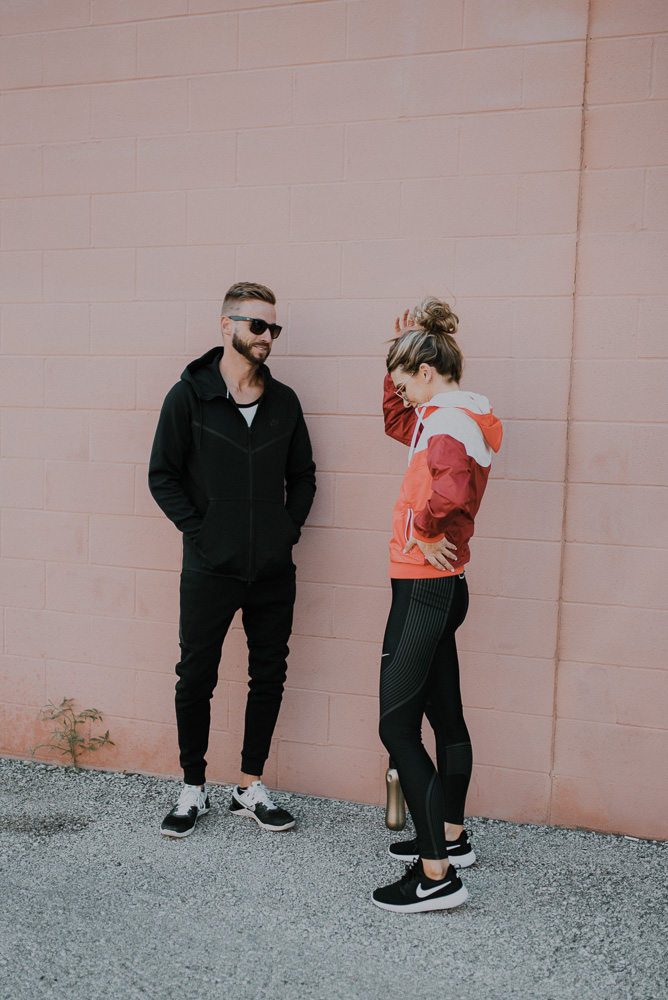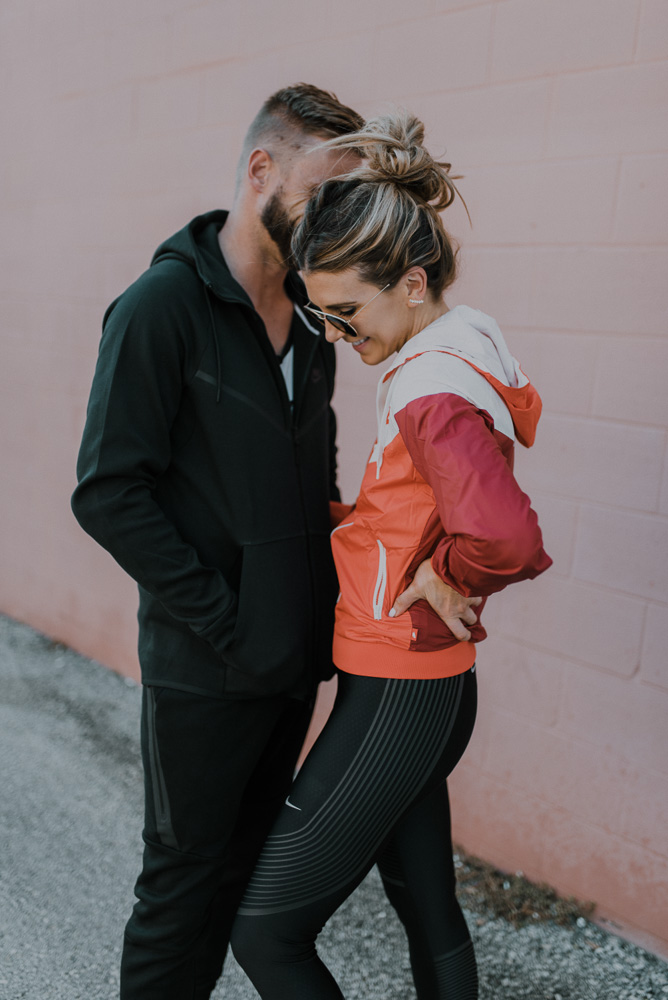 Who's the person who believes in you most, and wants you to succeed in all areas of life?  That's right, your spouse or your significant other.  To me, it makes perfect sense that they are the ideal workout partner or the person to help push you to reach your fitness goals. Today I am sharing a few ways Michael and I help each other accountable to stay fit and motivated.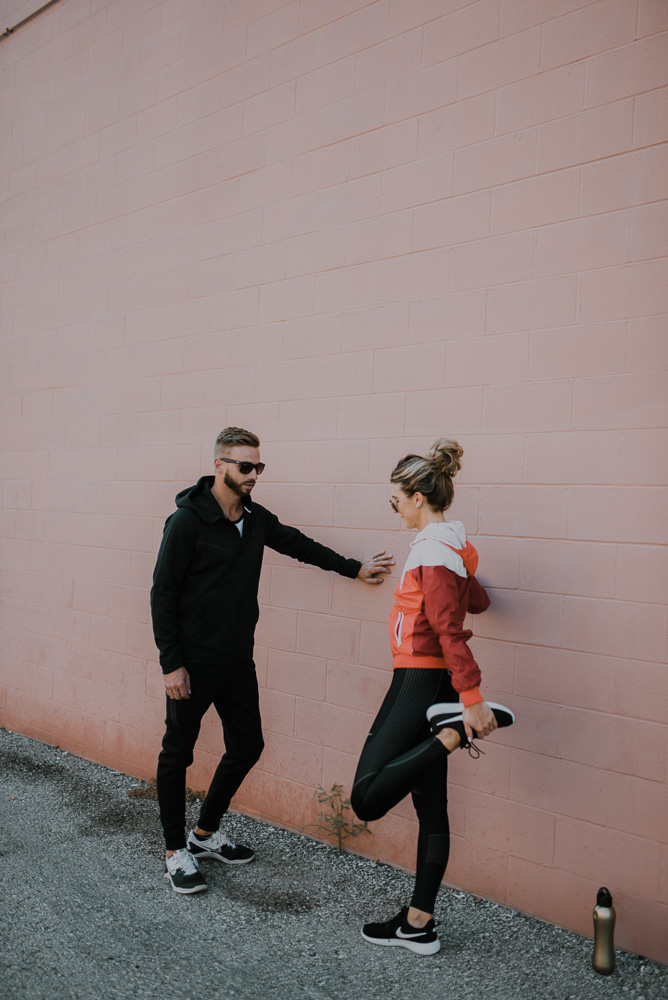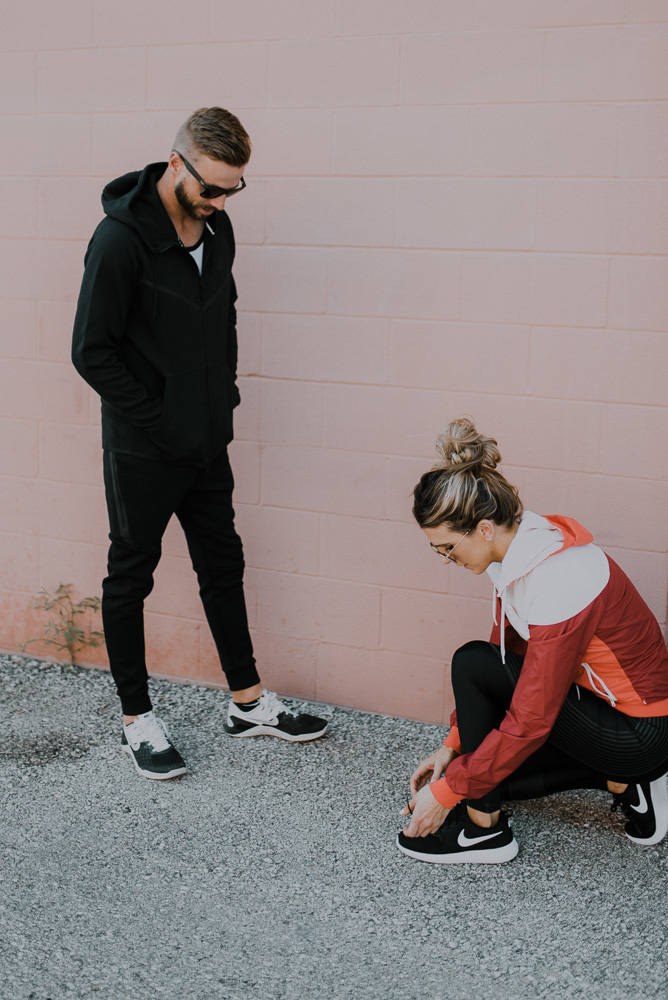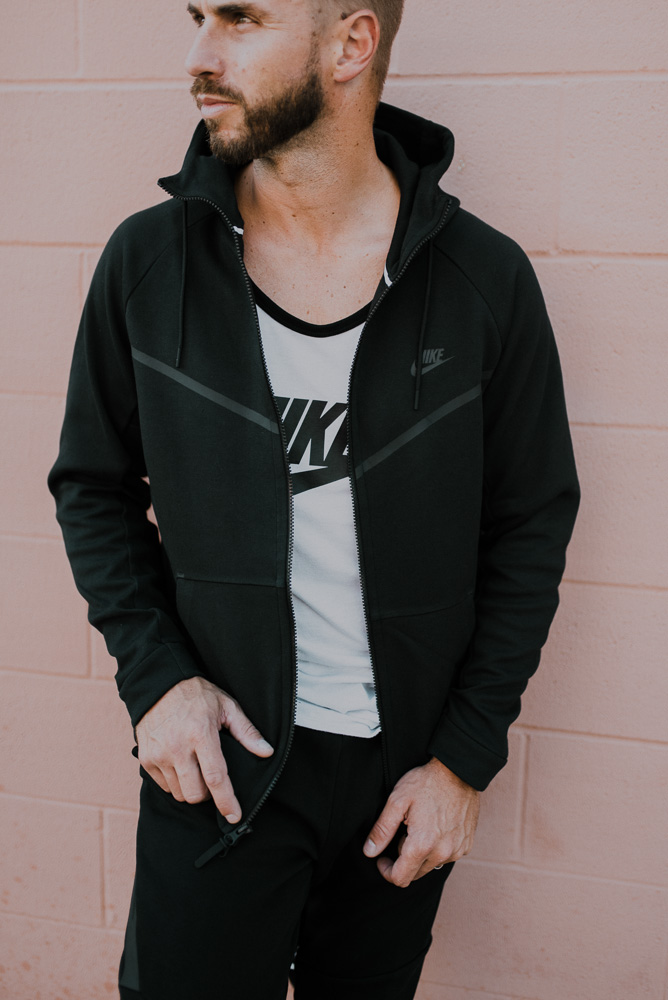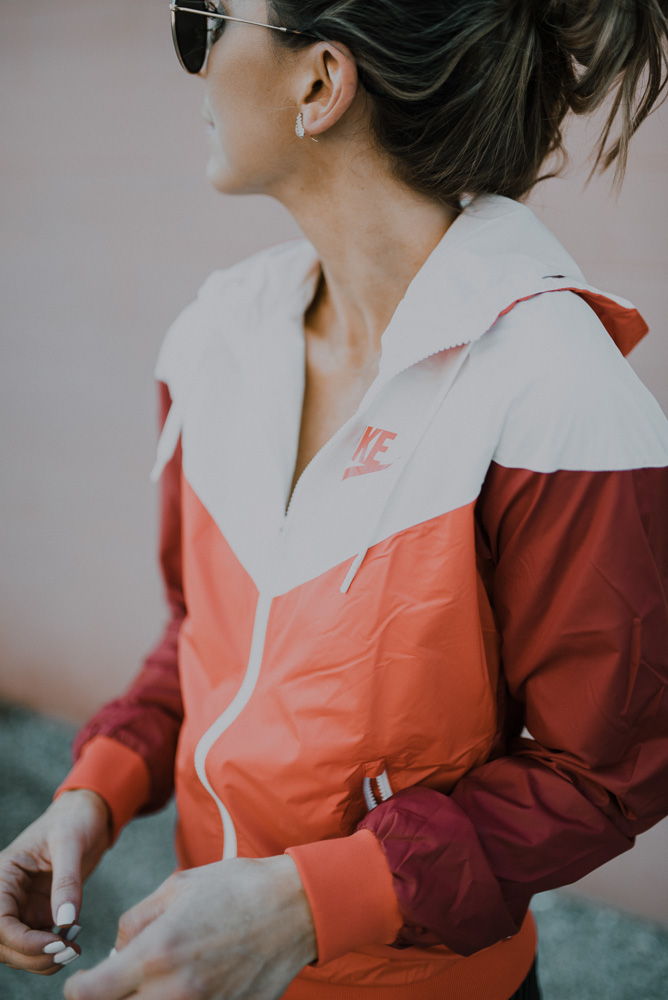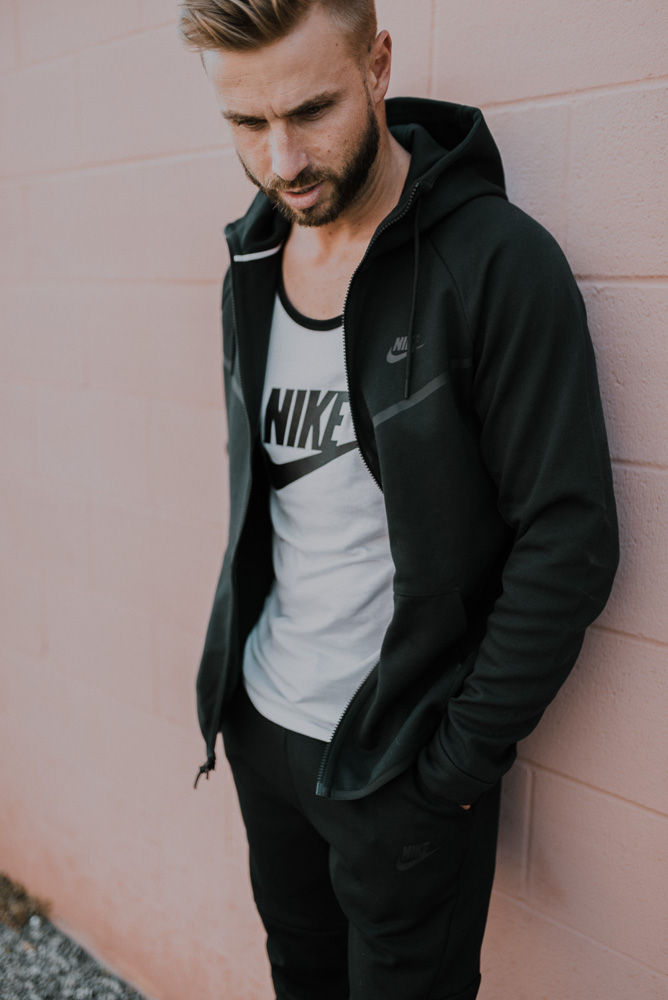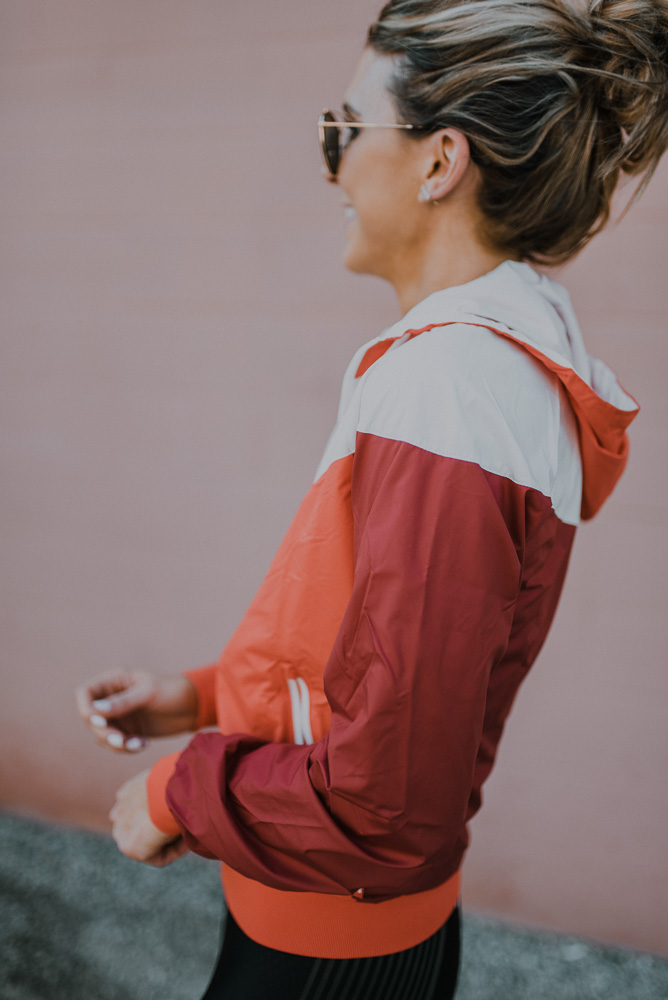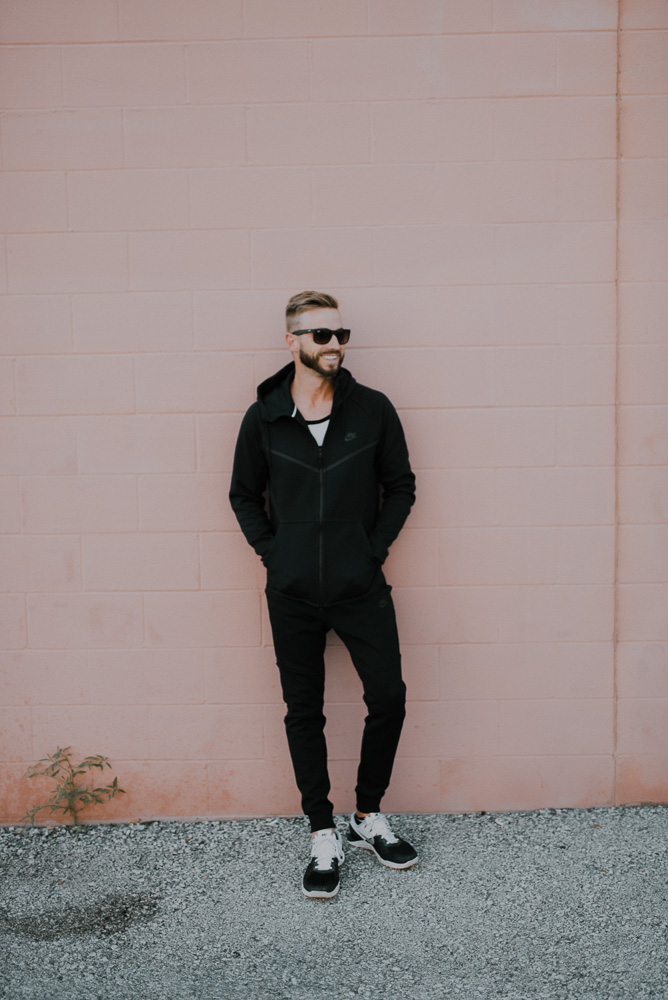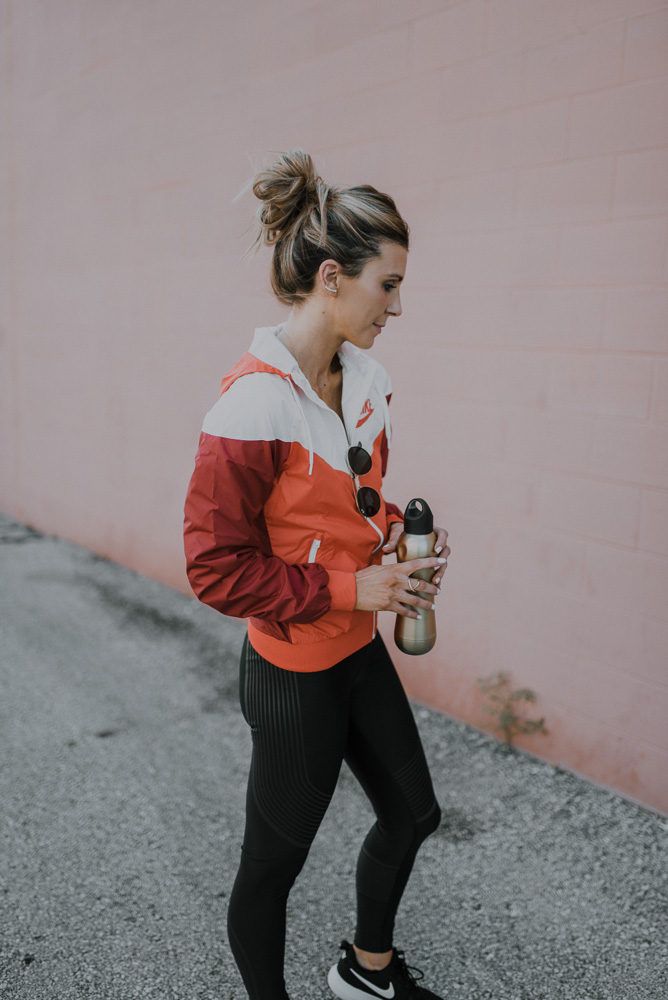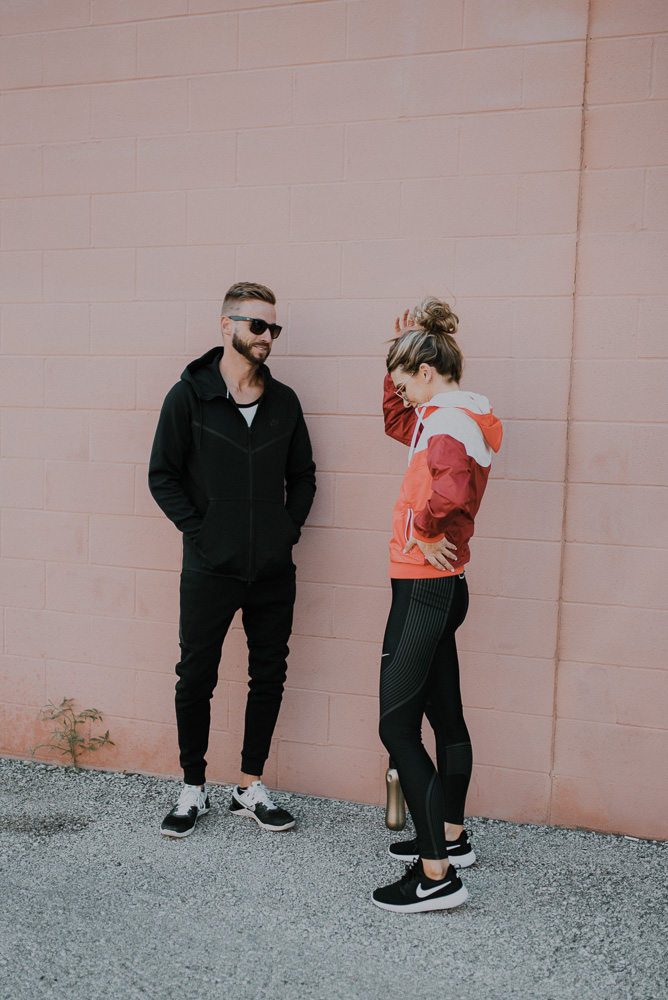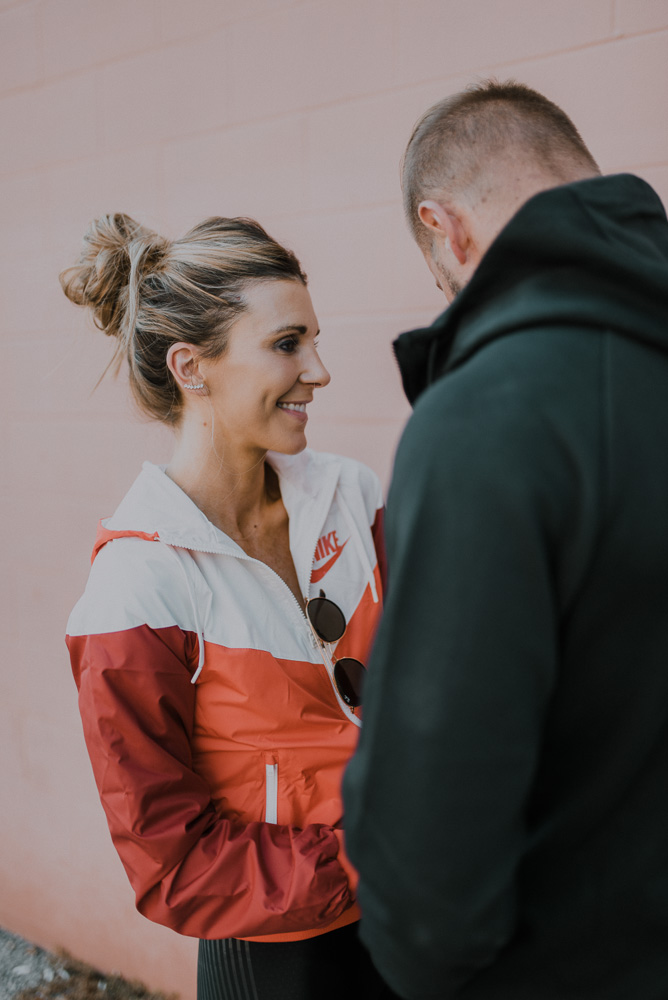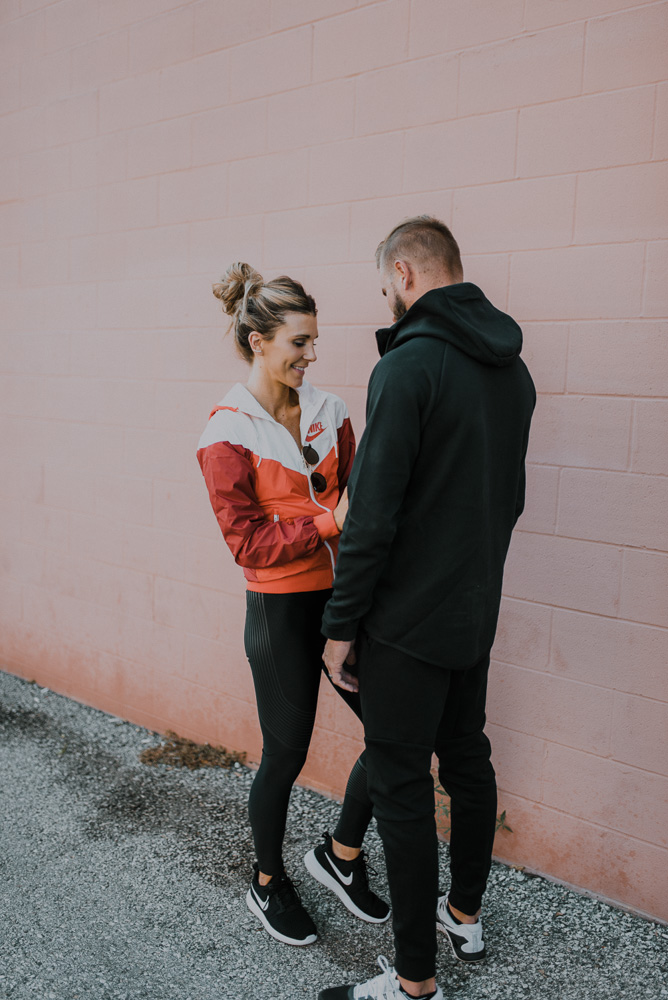 Michael's look: Nike Tech Fleece // Nike Joggers // Nike Tank // Nike Sneakers
My look: Nike Windrunner Jacket // Nike Leggings // Nike Roshe Sneakers
Now I wouldn't necessarily say we work out all the time together, HOWEVER, we have learned that keeping each other accountable for our each of our workouts, really helps us reach our fitness goals.
Each Sunday, before the week, starts we discuss our work and kids schedules and after we have that set, we then schedule the times when we can fit in our workouts.
Aside from running, Michael and I prefer different workouts, so often we schedule them separately. I prefer a class setting, and to workout early in the morning before the kids even wake, so planning my workout requires Michael being home with the kids.
Michael normally runs either right after I get home in the morning or early evening with the kids. Our gym also provides childcare, so that's another option if either of us are not home to watch the kids, while the other works out.  Some days we do family jogs with our double jogger stroller.
What I have found is that by planning out our workouts in advance (since we have two kids), we both are held accountable to stick to those times, because we have planned specifically to get them in. We also motivate eachother…if for some reason I am not feeling a workout the night before, Michael will remind me that I always feel much better and in a happier mood after I workout.
We always encourage one another to workout and love to see one another making progress daily.  My husband is my number 1 source of motivation and always pushes me to work harder.
And, if Michael has some new Nike gear or running shoes, he is more likely to workout (just like me).
Nordstrom is always our first stop when to comes to shopping for Michael. I love that he can find everything, for any occasion, all in one spot. We both love the great selection of brands and styles in the Nordstrom's men department and if he ever has any problem with fit, we love the free returns and amazing customer service.
They even carry Nike kids. Sutton just got this pair of Nike's for school and of course, we had to get Grey a pair too!
How do you stay accountable for your workout? Does your spouse/significant other inspire you to be healthy?
Thanks for stopping by!
Becky xx
ps-Read more of my fitness & health posts here.
S H O P  M E N S  A C T I V E W E A R

In collaboration with Nordstrom.