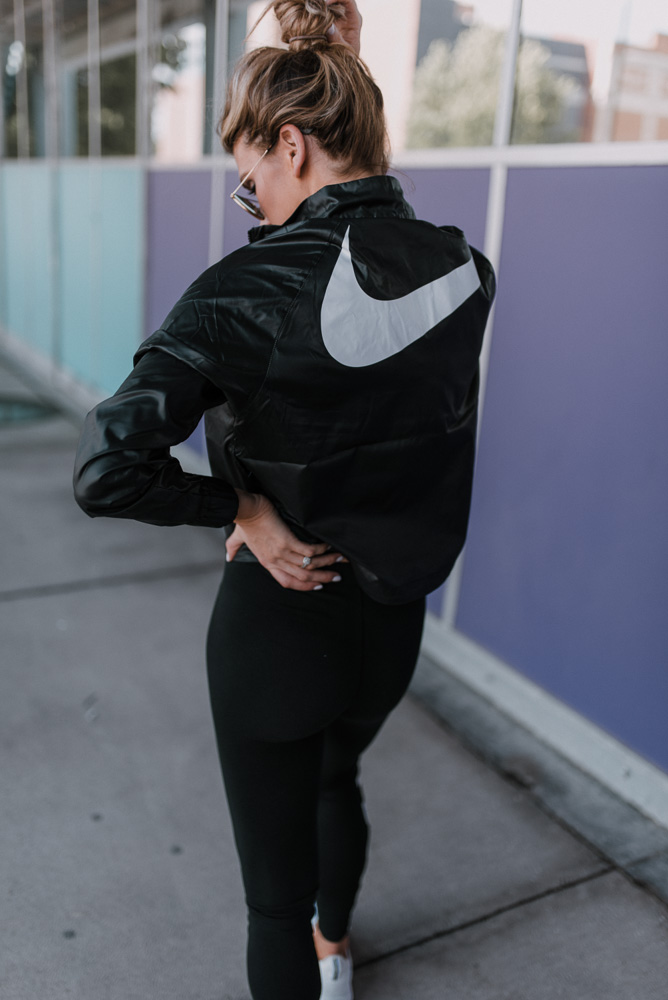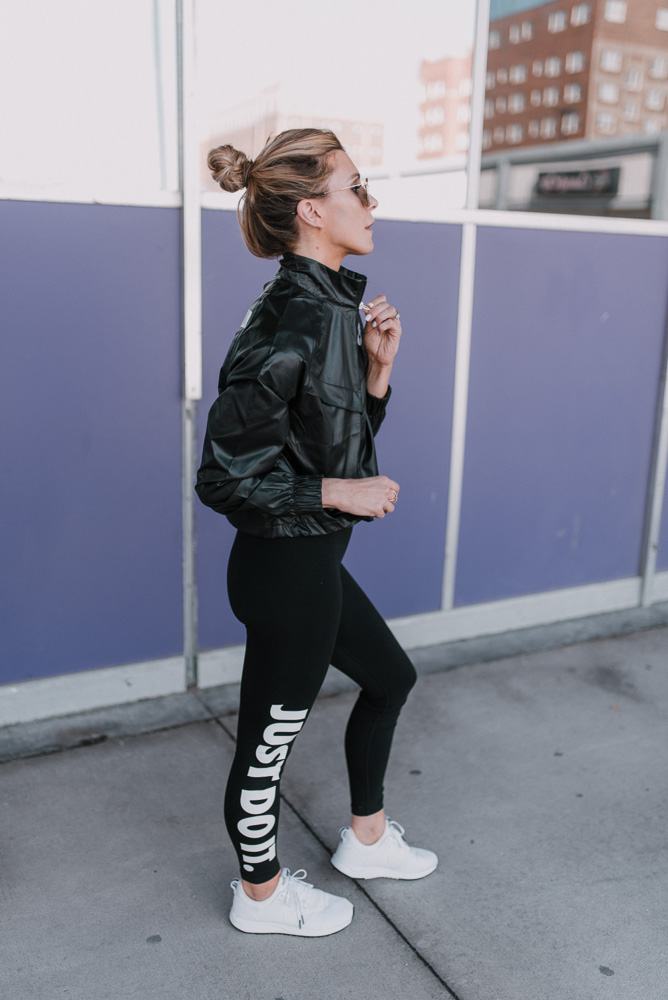 Nike Logo Leggings (under $50) // Nike Windbreaker Jacket // Sneakers similar here // Sunglasses
I love starting off the day with something as simple as cute active wear because that motivation goes with me throughout the day and into making healthy choices, like what I eat…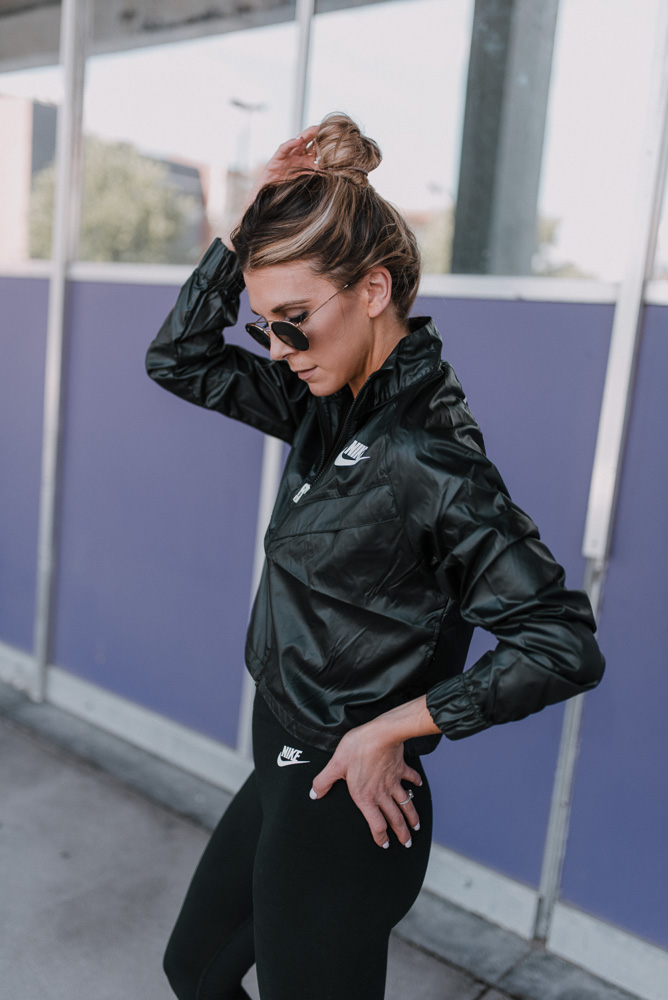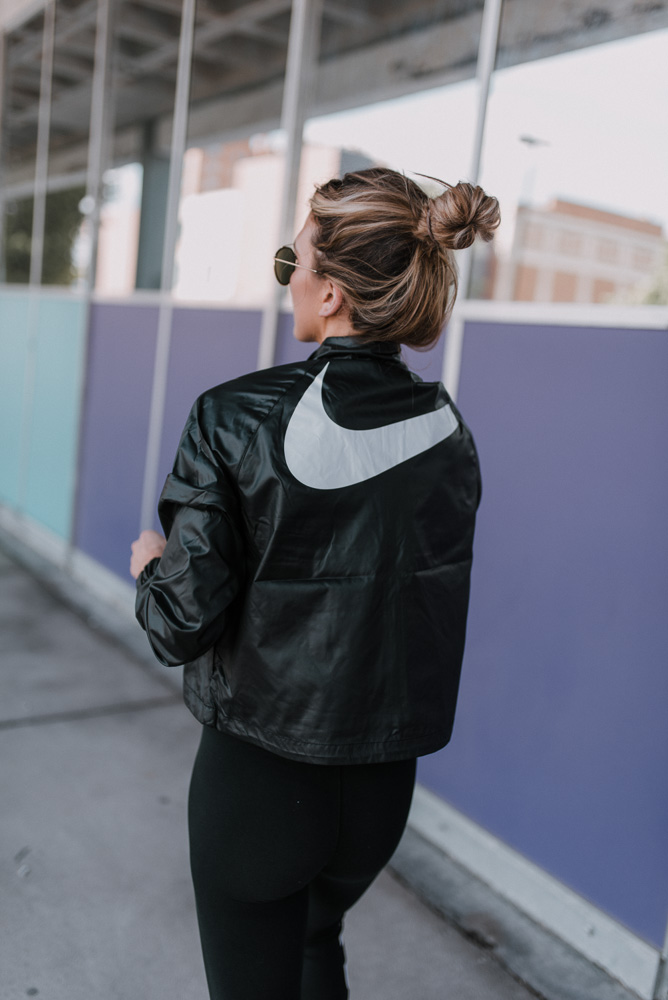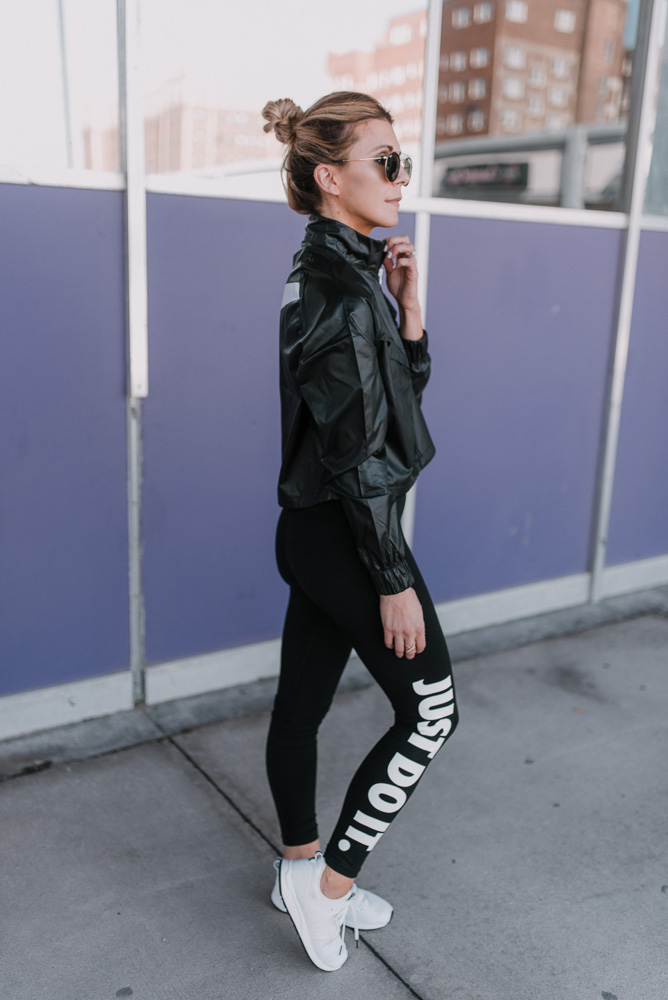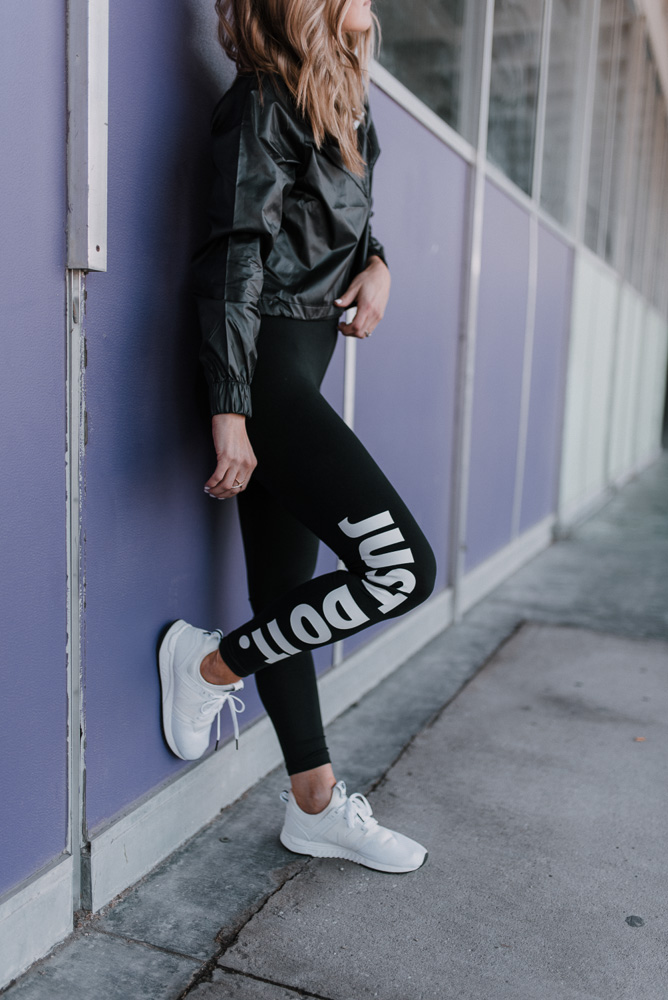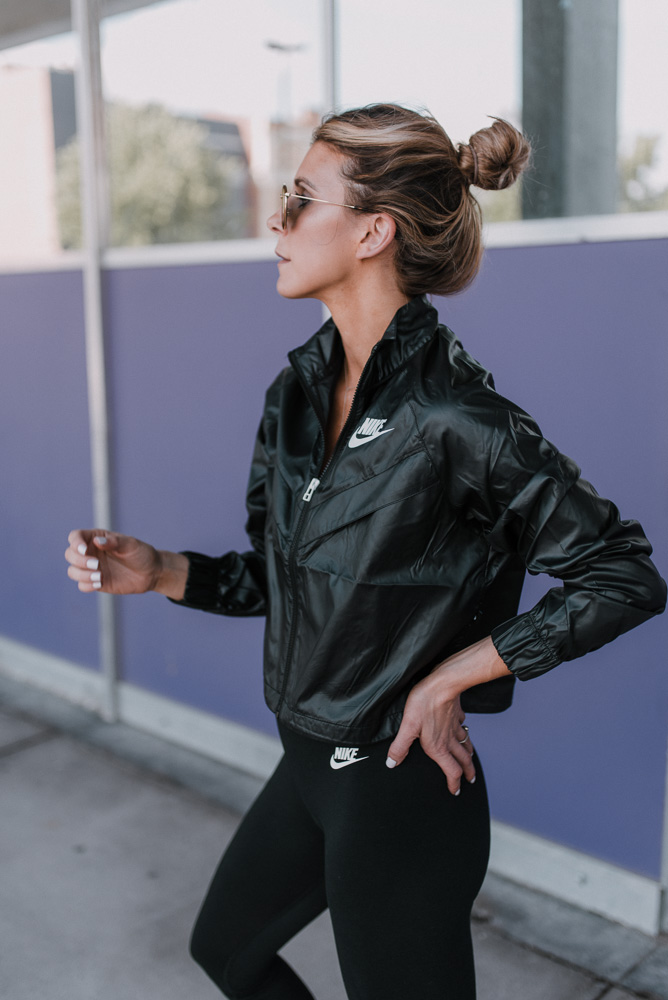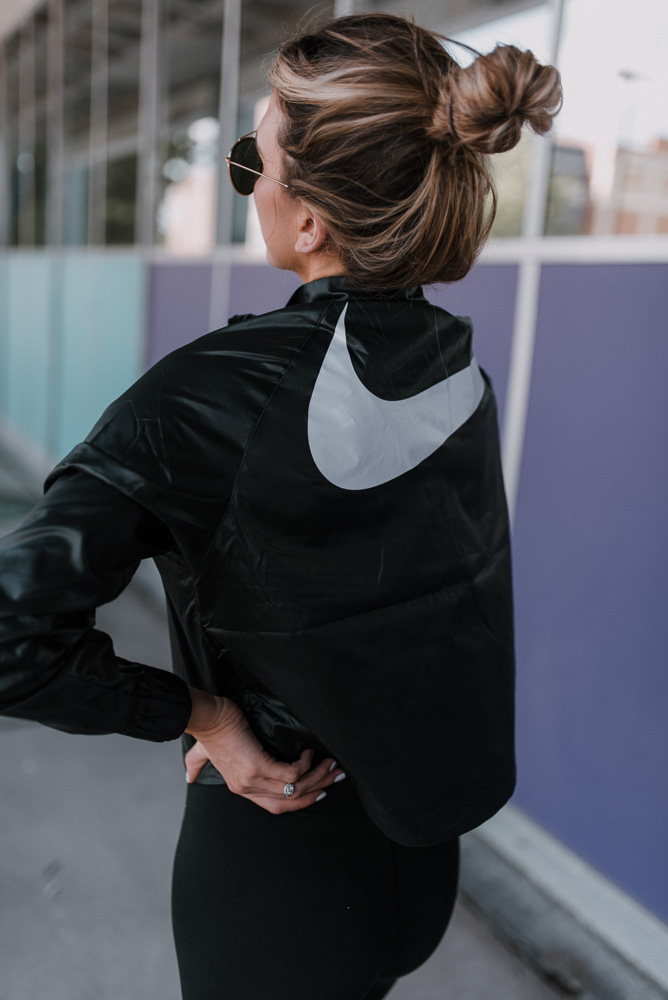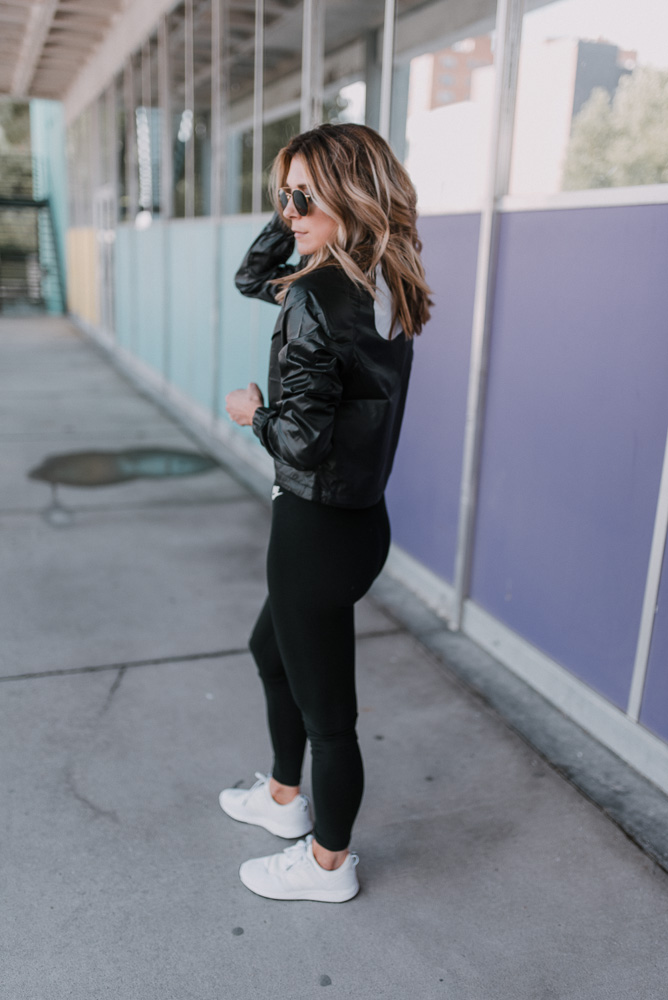 Nothing gets me more excited than new (and cute) sports wear. It may be for the fact I wear it every single day or it may be for the fact, I am a tomboy at heart. When I love what I am wearing I already feel good before I even start my workout, and that transitions into my exercise. I've noticed that when I feel confident I'm so much more inspired to do that extra ab workout!
So today I wanted to share a few sporty pieces perfect for Fall!
1 // jacket – a cute sporty jacket that you can throw on for to and from the gym.

2 // sneakers – a no brainer right? but finding cute, comfy and chic all in one can be tough. I love this pair, as seen wearing here. I also love this pink pair of Nikes and this pair of Nike Theas!

3 // logo leggings – make a subtle statement with logo leggings. I love this Nike pair (under $50) and these pairs here and here.

4 // a pretty sports bra – we all need to wear them and they get plenty use, so why not get a cute one that you love wearing! I adore this one by Lululemon here, and the back detail on this one.

5 // baseball cap – for the bad hair days or post gym errands, I love a cute baseball cap to cover my hot hair mess. So many cute options! See my current favorites below.

Another must have –> a reusable water bottle // complete your activewear look with a chic water bottle that you will use over and over again. I always challenge myself to drink 4 water refills a day!
*Tip- my rule of thumb is to never use fabric softener and to never dry my workout clothes. Always air dry! Your clothes will last longer and stay brighter!
ps- Looking for healthy food and snack ideas. You can check out my health series here!
S H O P  M Y  L O O K