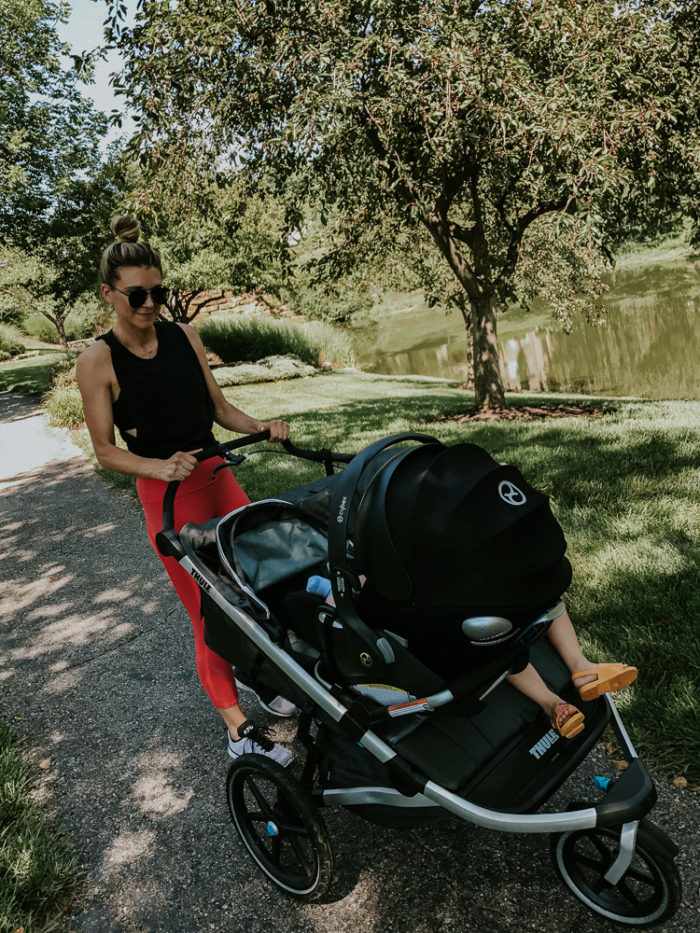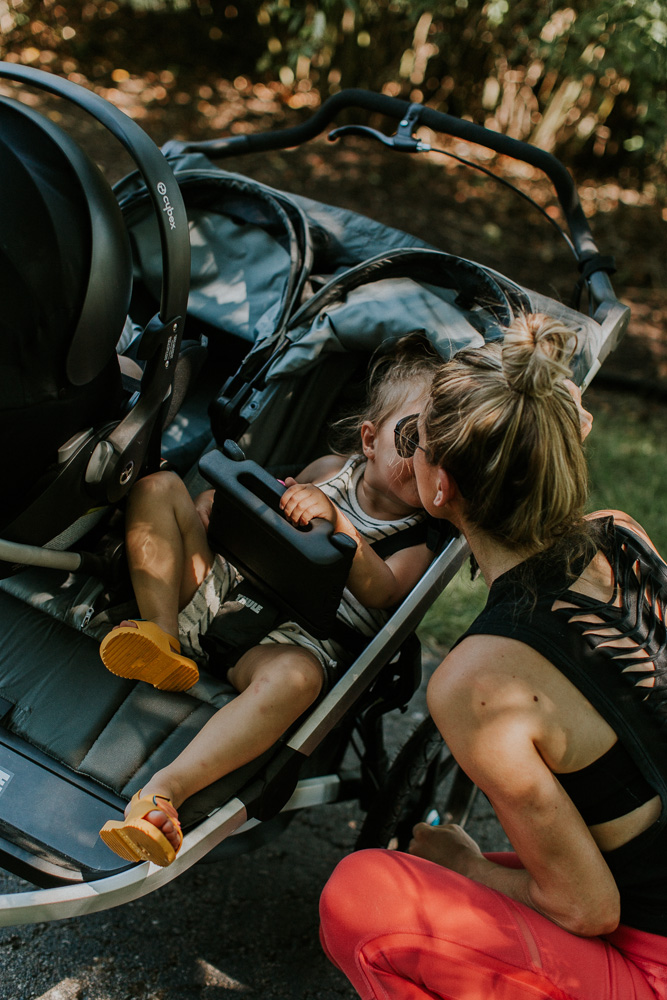 As promised, I am starting a regular fitness and health series on the blog. Make sure to leave comments on this post or my facebook/instagram on topics you want me to cover. Today's post I'm sharing how I get a workout in even when I can't make it to the gym or workout class.
As a busy mom, it can sometimes seem like you can't even find five minutes of free time for yourself, and you may find that you are letting things go because you are busy or tired. I often get asked,  how I manage my fitness and health and I have to admit, it's not easy, nor am I perfect all the time. But there are many ways you can still keep exercise in your daily routine, even if you don't have a lot of time to spare. Here are my few tips to help!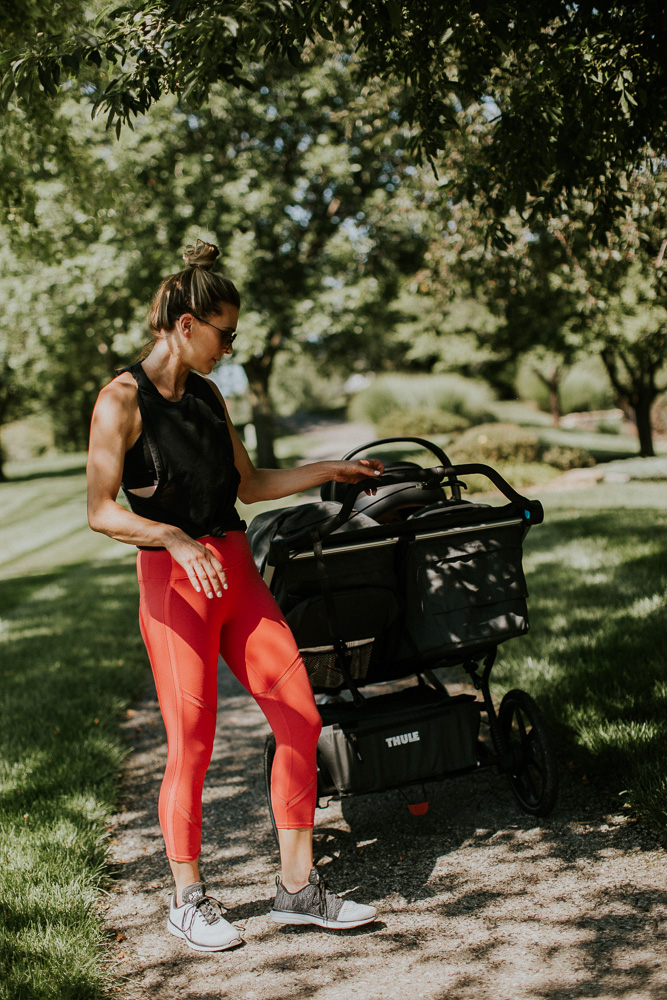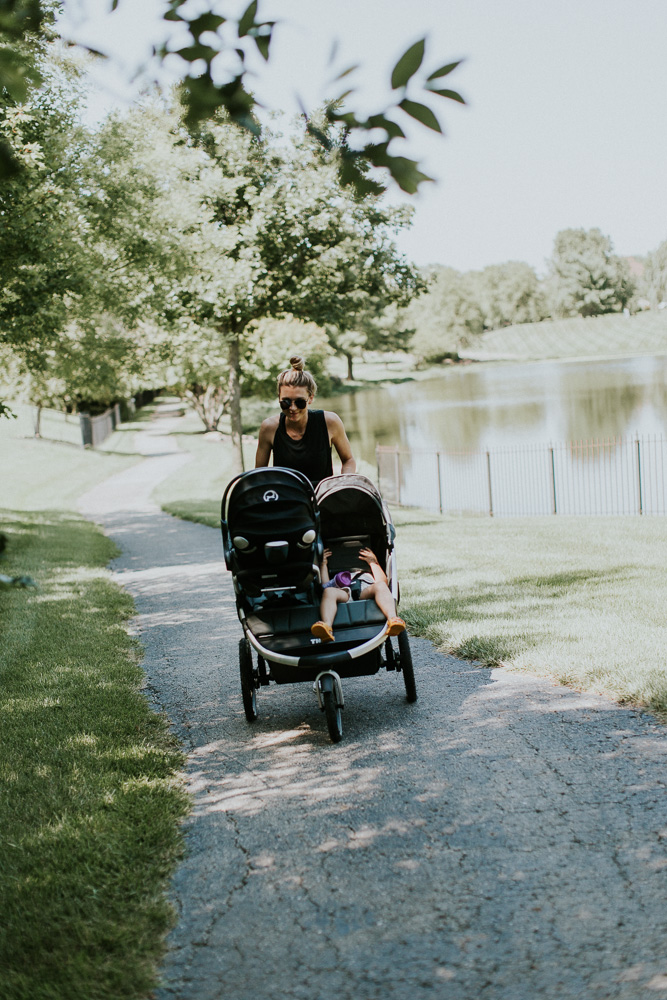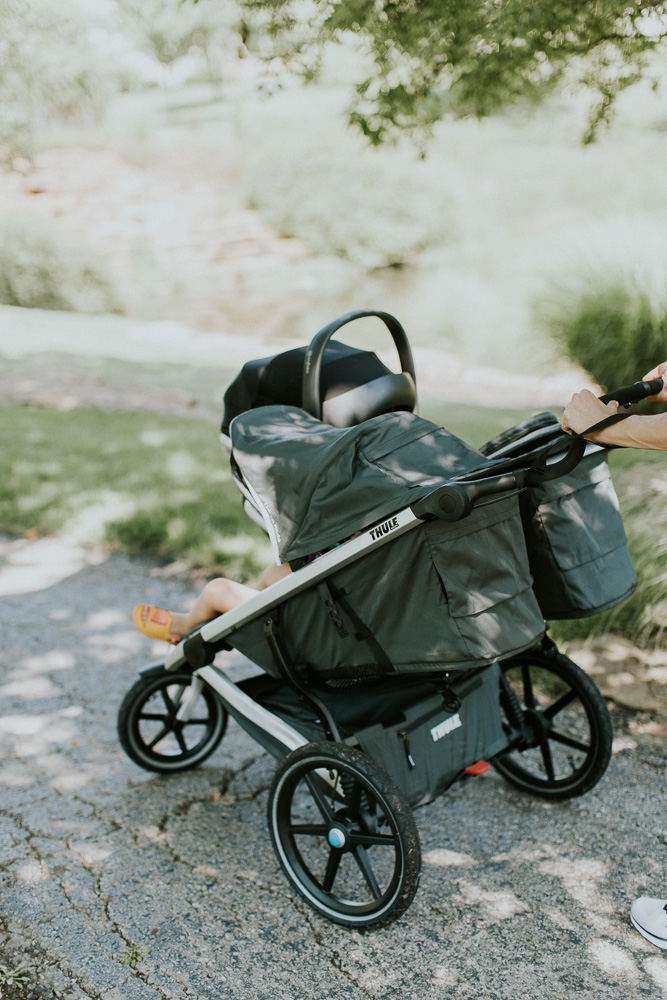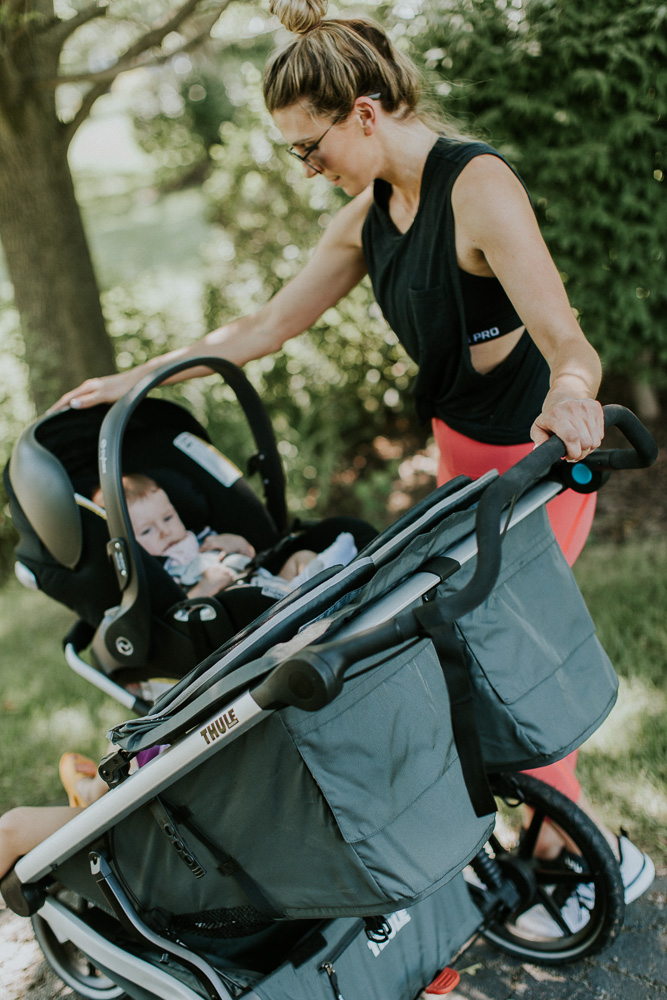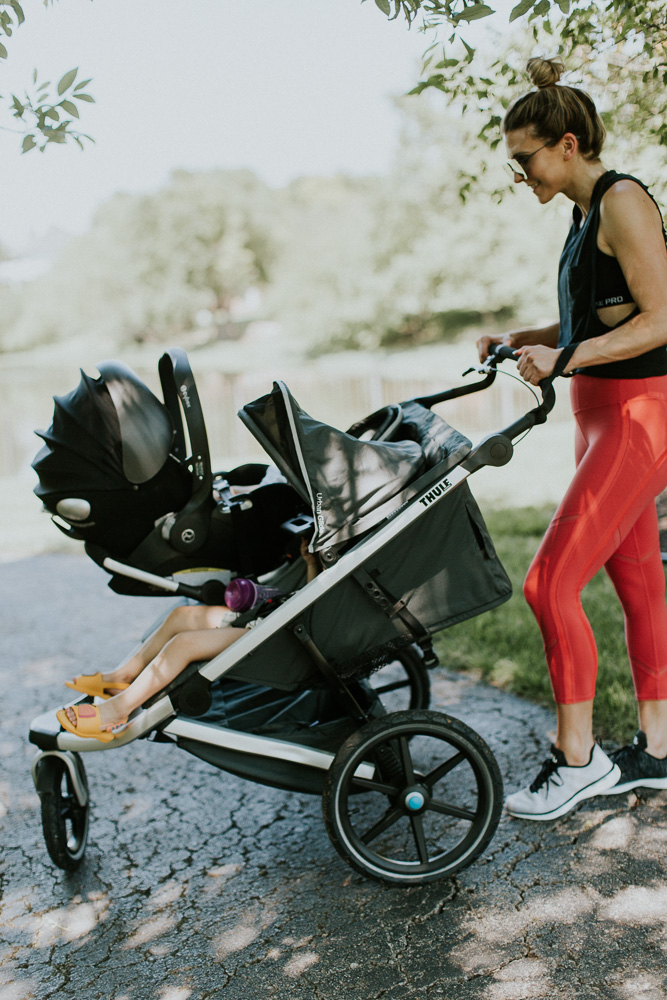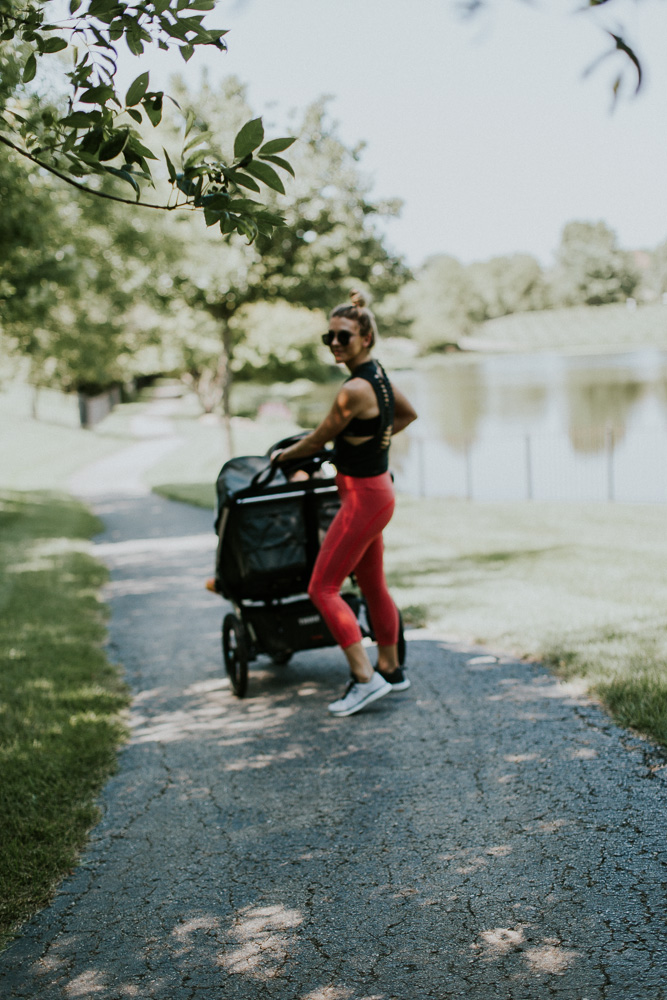 1. Just because you don't have time to go to the gym for a full workout, it doesn't mean you can't fit in a couple of quick workouts during the day at home. Even doing 5-10 minutes of exercise a couple times a day going to help. When you have a few minutes, do some sit-ups or squats. If I have only 10 minutes during the day, I do a quick exercise of 50 burpees and 50 squats and if I have an extra couple minutes, I love to stretch!
I also turn to you tube for short workout videos for new moves and workouts. I love Sweat Lab's channel and also Tone It Up, since the workouts are under 10 minutes, I am able to get one or two in and choose what body part I want to work.
2. Workout with the kids
The kids love going on a walk or jog in the jogger stroller. I pack Sutton a snack and a game or even the ipad for backup. Greyson is so content on walks, which is really nice. I have been using Thule jogger strollers for both kids. We just got the double jogger stroller and love it. Just like my single Thule jogger stroller, this one has reclinable seats (for napping kiddos), sun shades, a peekaboo window so I can see the kids from above. It also has a large storage compartment below where I pack all of Sutton's snacks, sippy cups, binks, a rain cover, sunblock, water bottle, etc. Right now, we use a car seat adapter for Grey since he is not big enough for the seat.
And it's a tough workout jogging with both kids in tow. I aim for a 3o minute jog where I do intervals. Run 2 mins, walk 1 min. Sometimes, I will do walking lunges for a 1 min in between jogging. If both kids are happy, I go longer!
3. Remember to Set a Schedule
If you sit down and look at your day's schedule, you may find that you have a more free time than you realize. For instance, you may spend a bit of time browsing facebook or instagram each day. Stop doing this, and use that time to exercise. Your body will thank you for it.
4.  Workout at the Playground
When you take the kids to the playground, don't just sit there and watch them play. Get active yourself. You can do walking lunges while they are playing, or even join in on the fun and get on the jungle gym yourself and do some pull-ups. This is also a great way to enjoy some family bonding time with the kids.
My weekly workout goals
I aim to exercise 4-5 days/week. That is a mix of jogging, workout classes, and some at-home workouts from youtube.
Along with working out, I think eating healthy diet is just as important, if not, more important. I also drink a TON of water every day. More to come on my diet!
I think the main hurdle as moms is really dedicating and carving out some time for yourself, for your health and for your sanity. Just think that taking this time is good not only for you, your mental well being, but also for your family. Happy + healthy mommy = happy family.
Please share your workout tips, motivation and encouragements, I think as moms it is nice to hear we are not alone and also what works for other moms!
ps- Make sure to stop back first thing tomorrow morning for my $1000 Nordstrom Giftcard GIVEAWAY!
xx
Becky