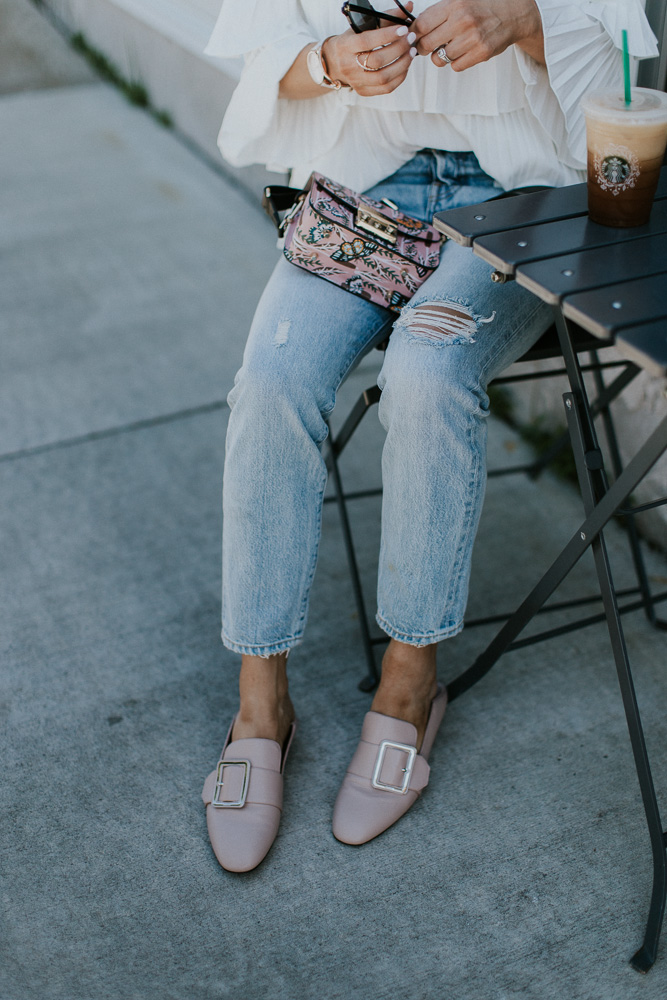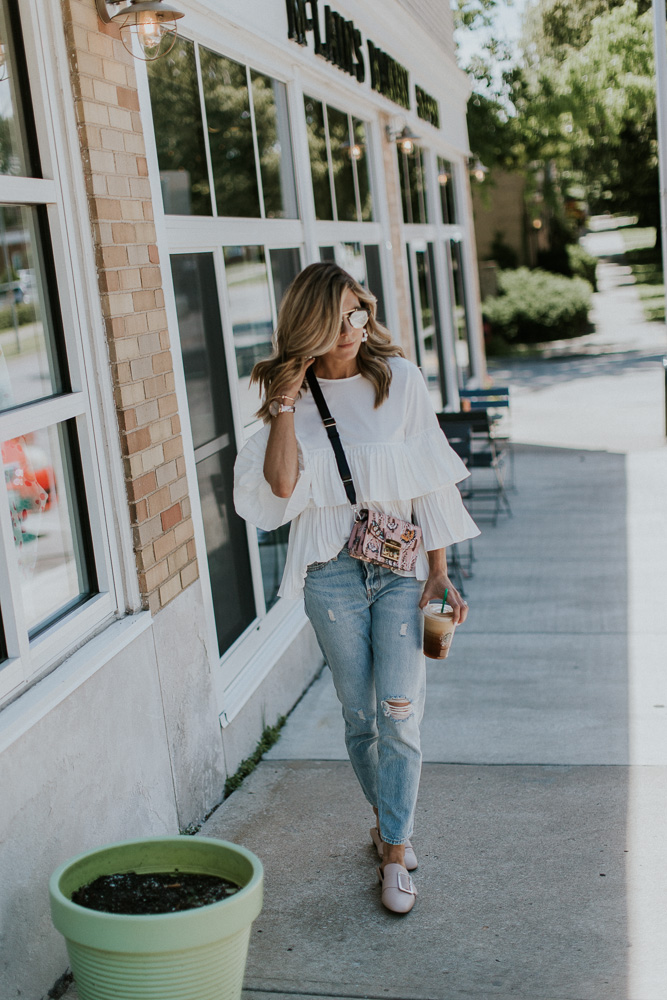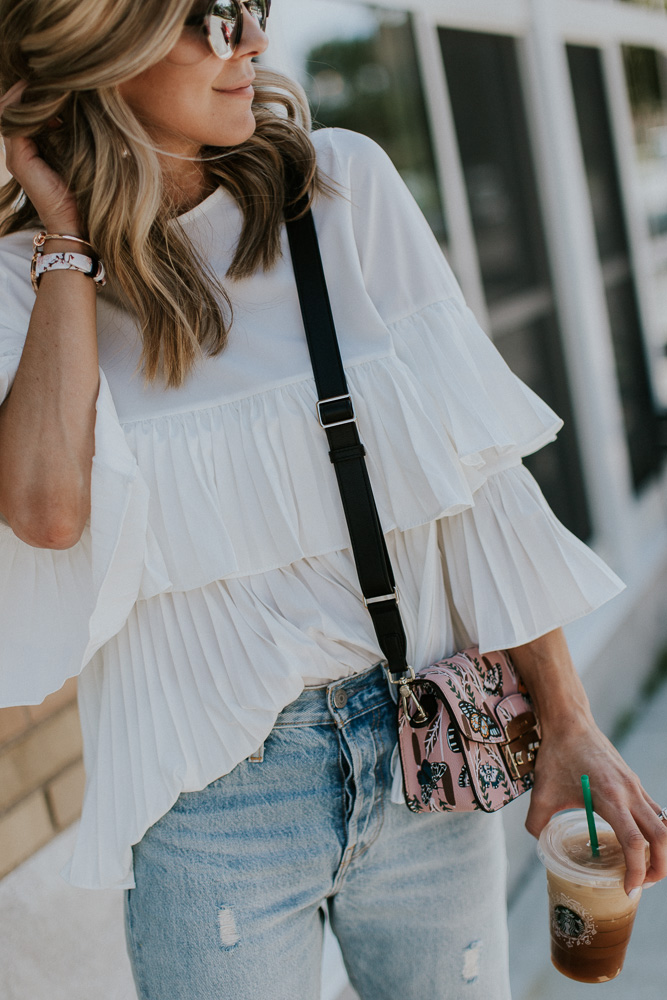 Though in general, my outfits vary from day to day… sometimes I feel like going totally casual, and some days I feel like dressing up for no particular reason, when it comes to my wardrobe staples, I always go for shoes and clothes that I will feel most comfortable in and most myself. Basically, the kind of pieces that will be on constant rotation for the next few months or even years.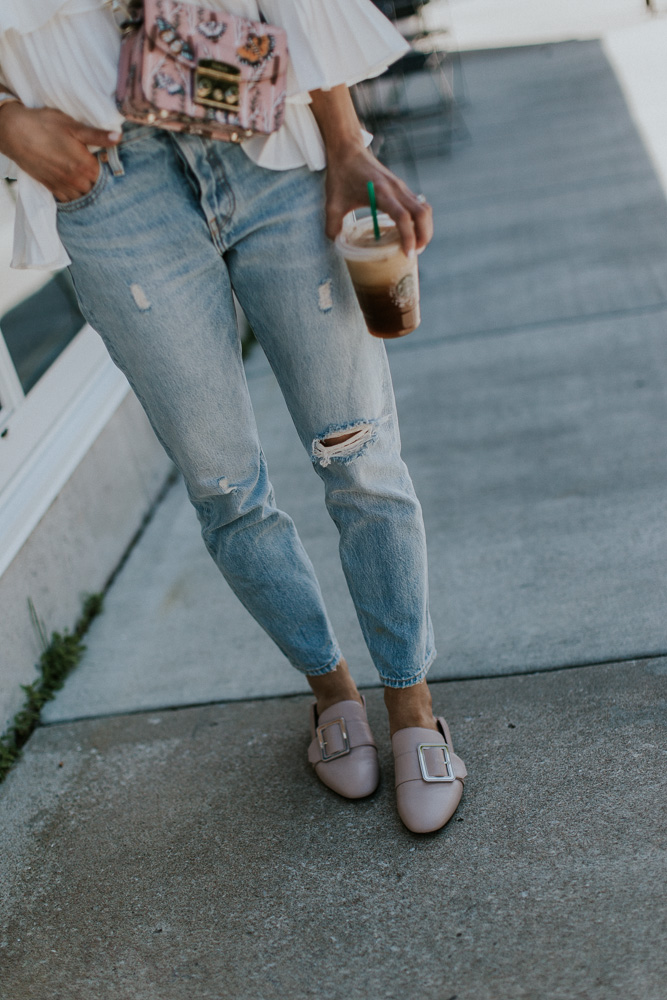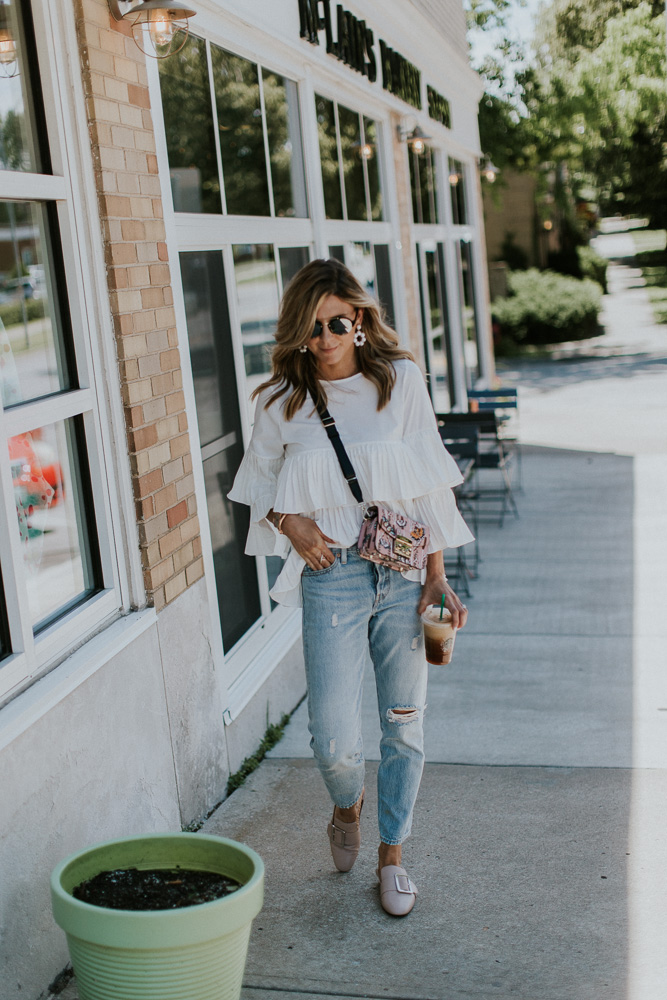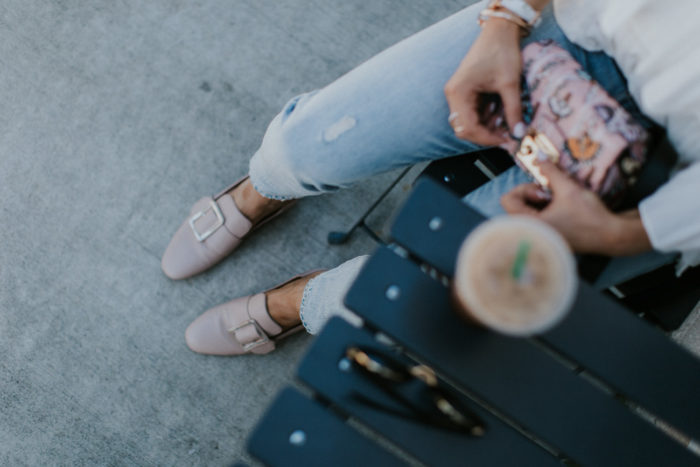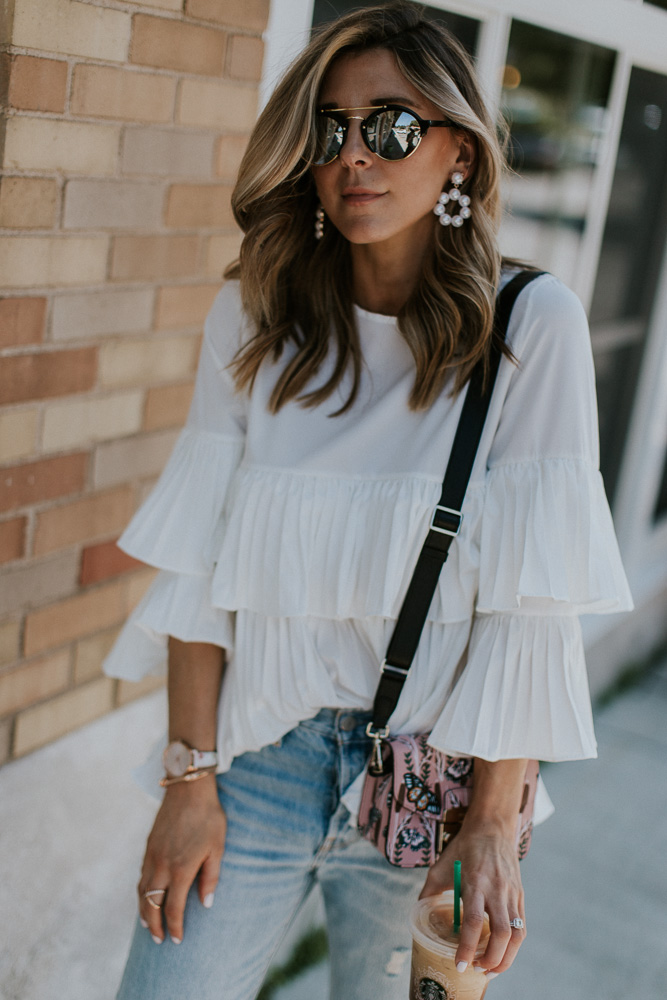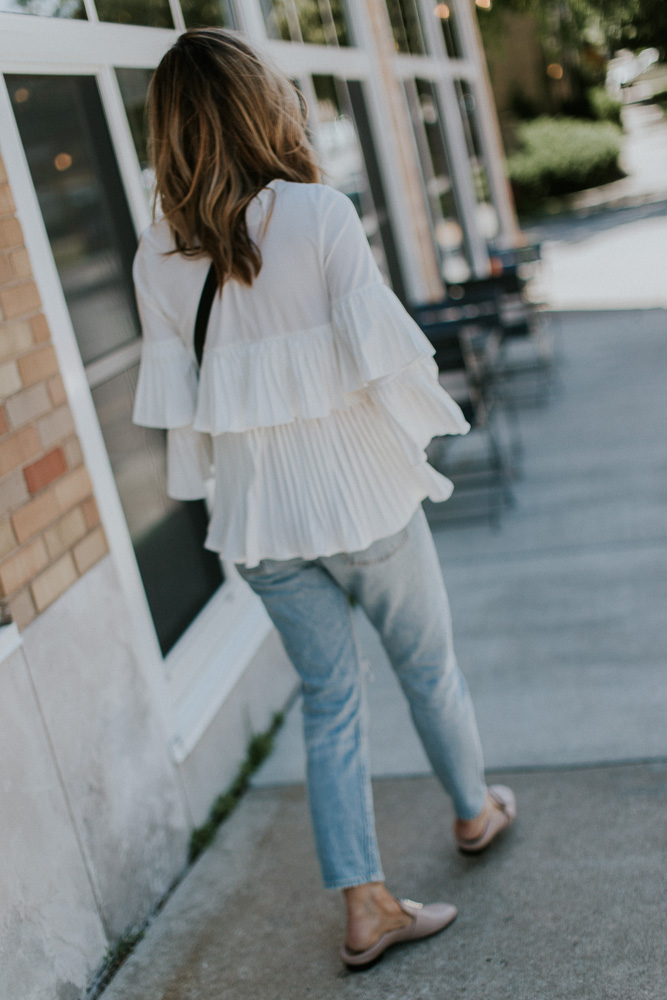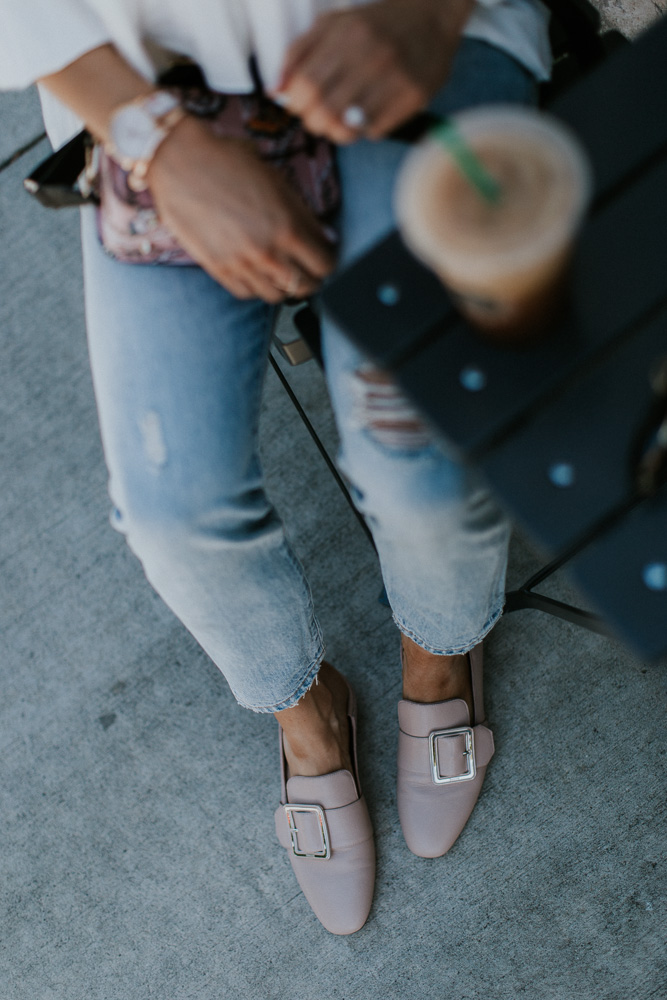 Bally Shoes TTS // Levi Jeans // Pleated Top TTS // Sunglasses // Earrings
Enter my new Bally Janelle babouche shoes. I love the very soft shade of blush, which acts as a neutral and pairs perfectly with really any outfits. I wear mine with everything – skinnies, boyfriend jeans, cut-offs, skirt, and dresses – everything. They can be worn as a full shoe or with the counter flattened, making this modern shoe versatile and chic. They totally modernize my mom-uniform too! Bonus, I don't need perfect pedicured toes to wear. Because let's be honest, my pedi definitely gets neglected chasing after my two kiddos! Basically the essential shoe.
And If you have never tried on a pair of Bally shoes, you are missing out.  Their shoes are made of buttery soft leathers and weigh so little it's like walking on air. Hand down the most comfortable pair of flats I own! Totally eyeing their line of sneakers  too…obsessed!
Becky xx
PS- Check out my feature on Bally's here.
F A V O R I T E   S N E A K E R S

F A V O R I T E  F L A T S

In collaboration with Bally.