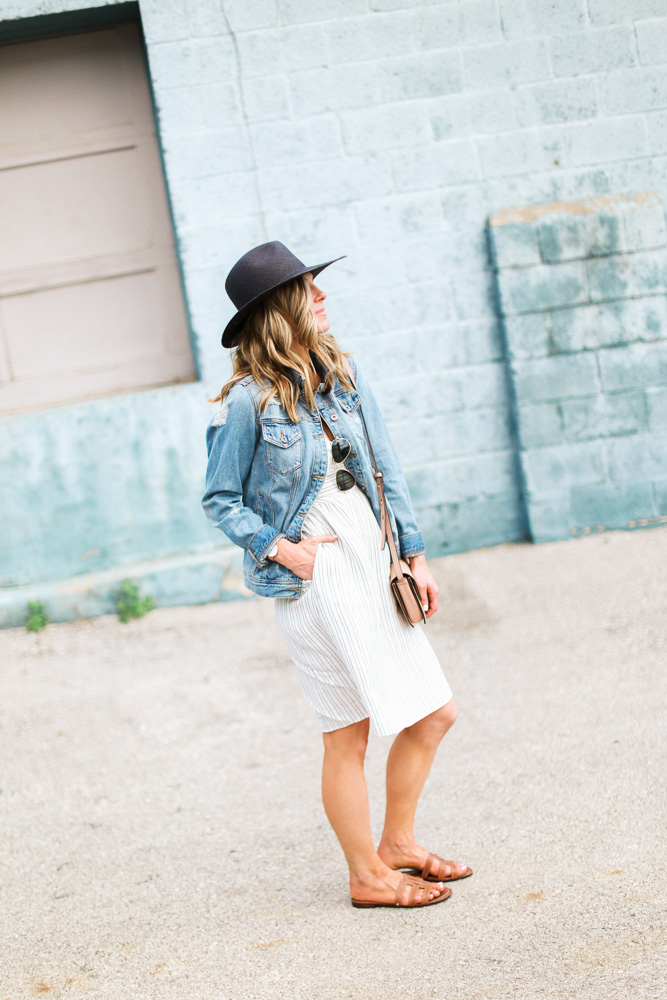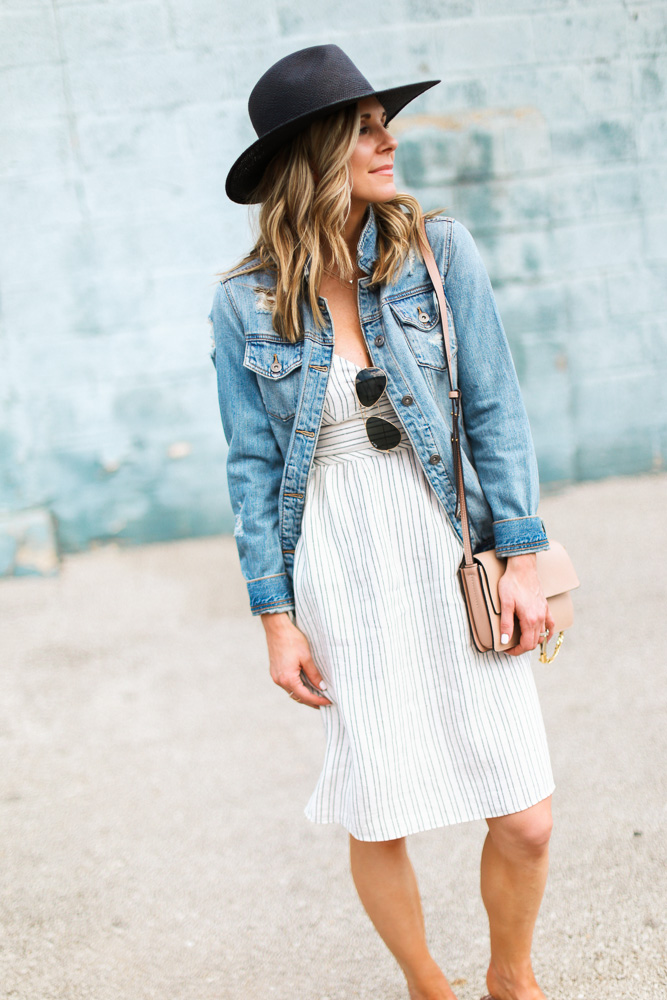 How crazy is it that it's almost mid-May! With summer right around the corner, our calendar seems to be filling up with so many parties and different occasions. Not to mention that my little sister is getting married this summer, which entails lots of showers and events for that. And being so busy with the blog and kids, I sometimes procrastinate on planning what to wear up until the last minute. That's why I am happy I discovered Trunk Club. It saves me in those hectic last minute situations, when I feel like I have nothing to wear and I don't have time to shop.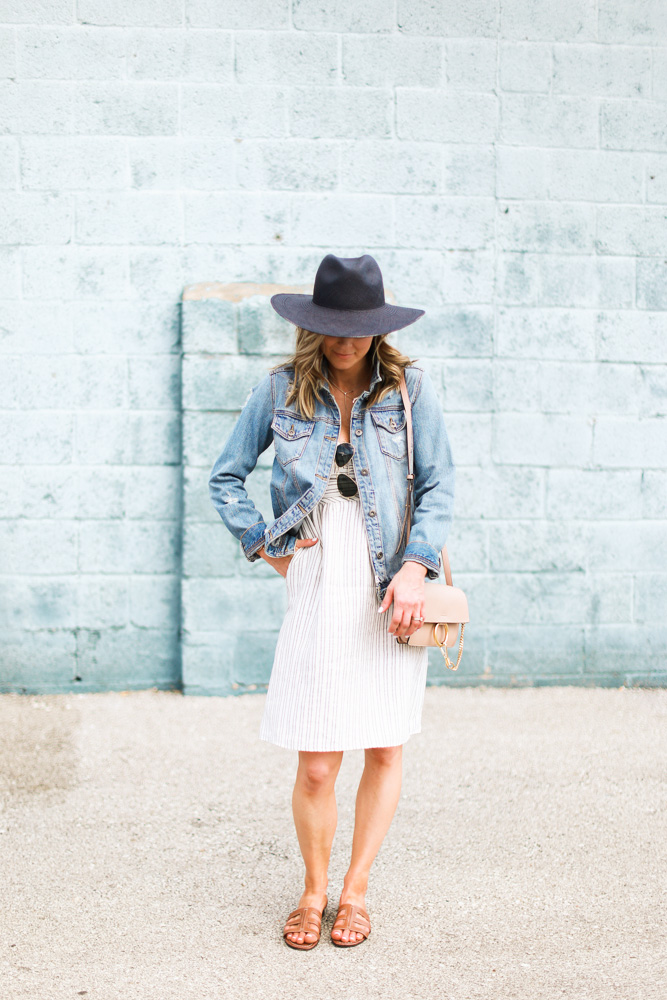 Basically, you can set up a call with a stylist to tell them what you are looking for, what the event you are shopping for, what some of your favorite brands are, and what pieces you love. Then, they do all the hard work for you. You then have a chance to preview the items your stylist selects and if you see any pieces you don't like, you can remove them with just one click.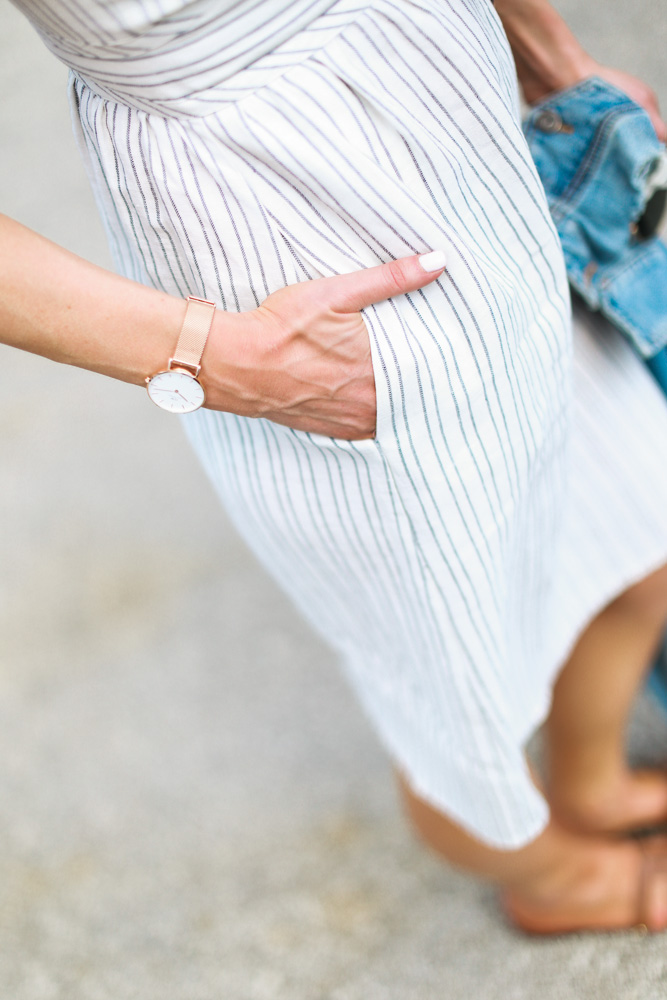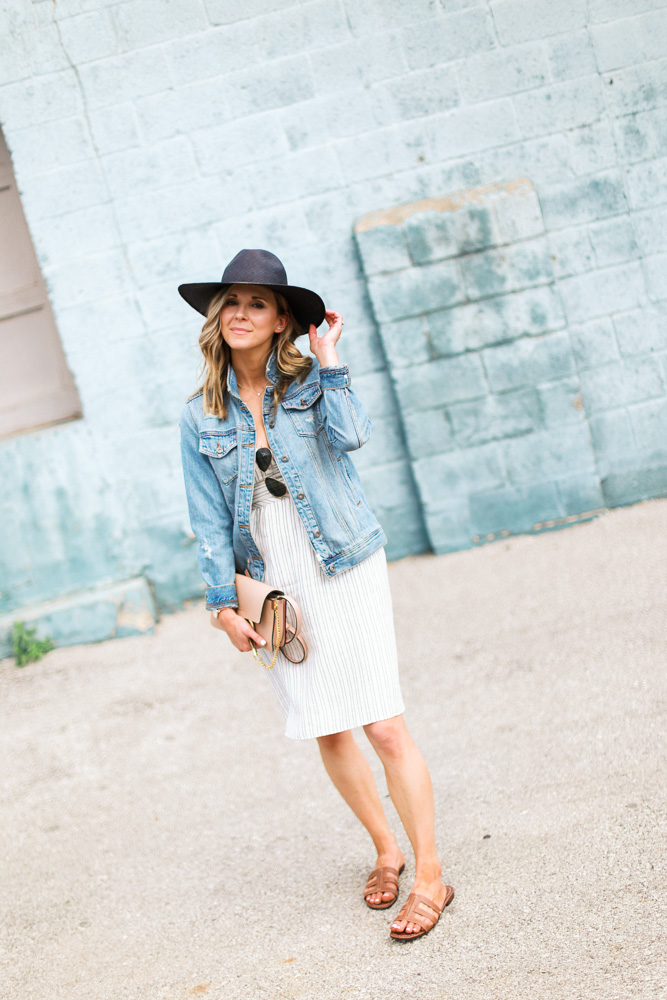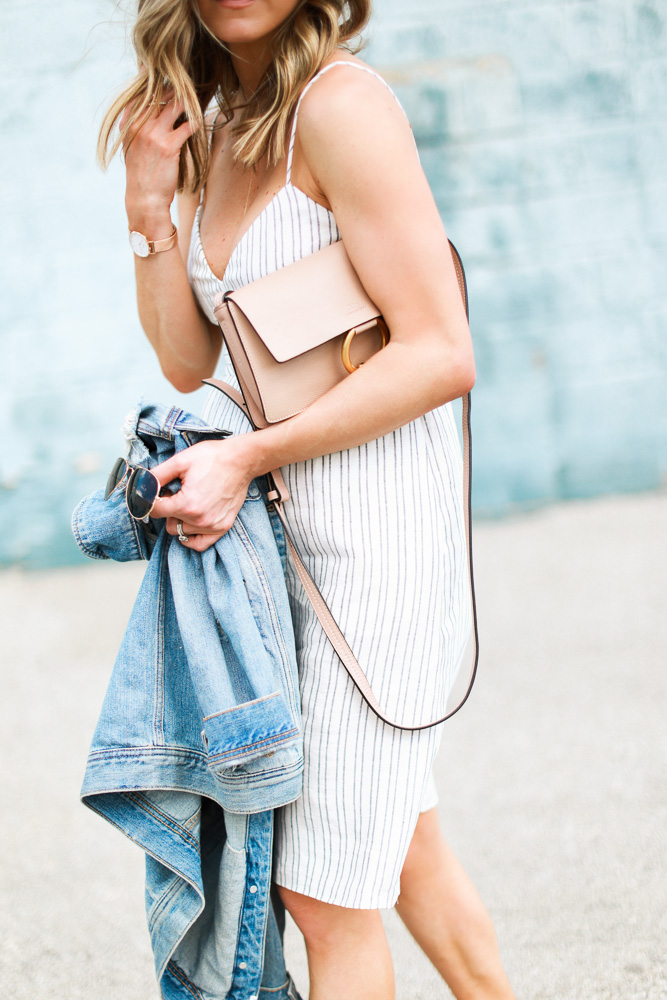 I love having it all sent to me to try on at home, instead of chasing Sutton around the store dressing rooms. I ended up picking this darling striped dress, which will be great to wear for an upcoming shower for my sister, as well as for Mother's Day brunch and a few other parties I have this month. They also sent me some other great casual pieces that I loved.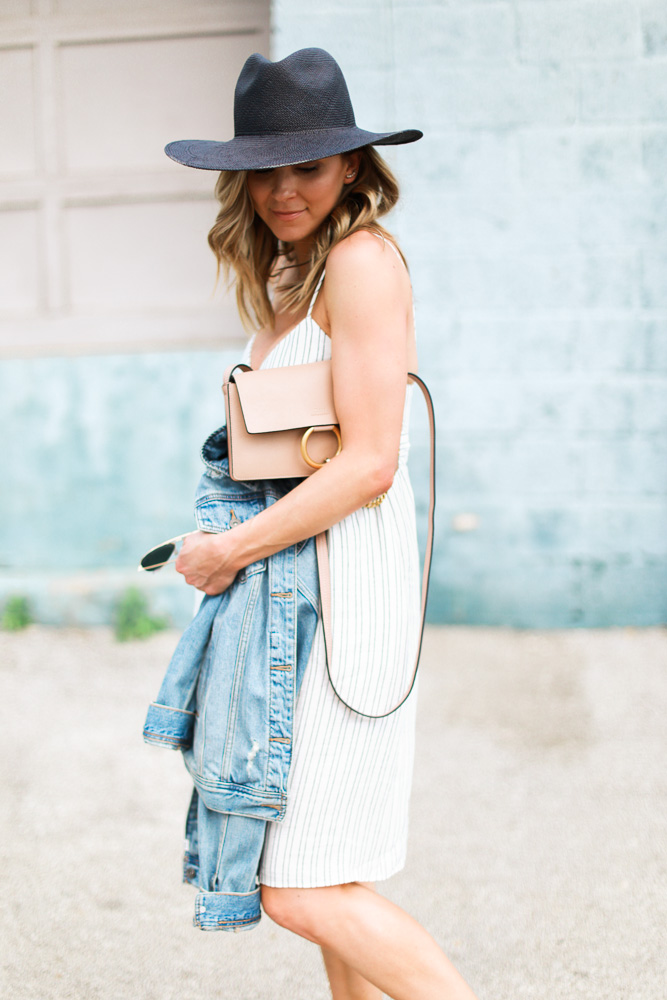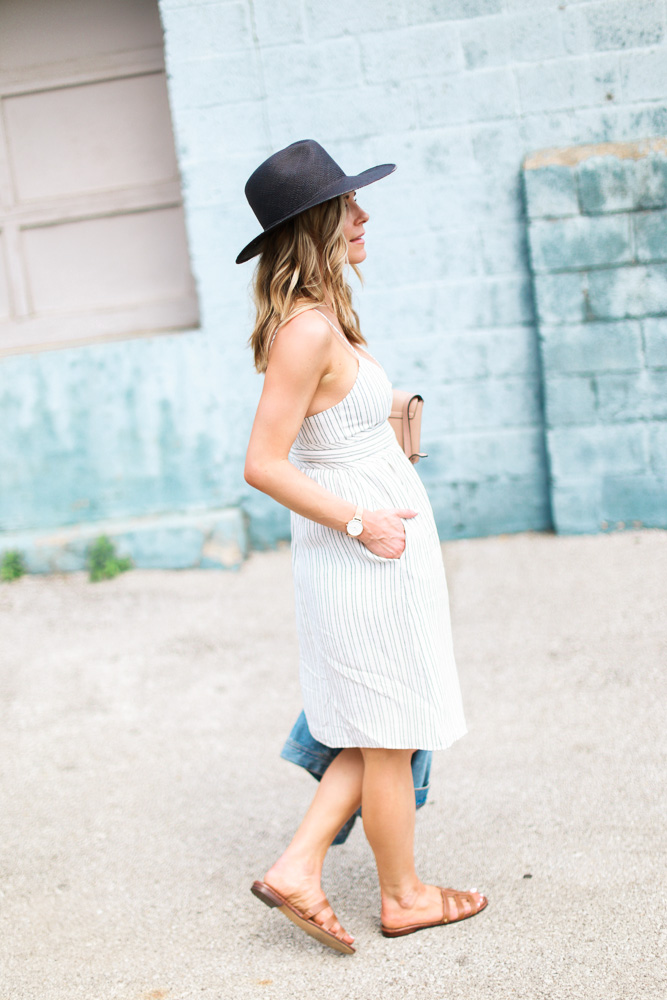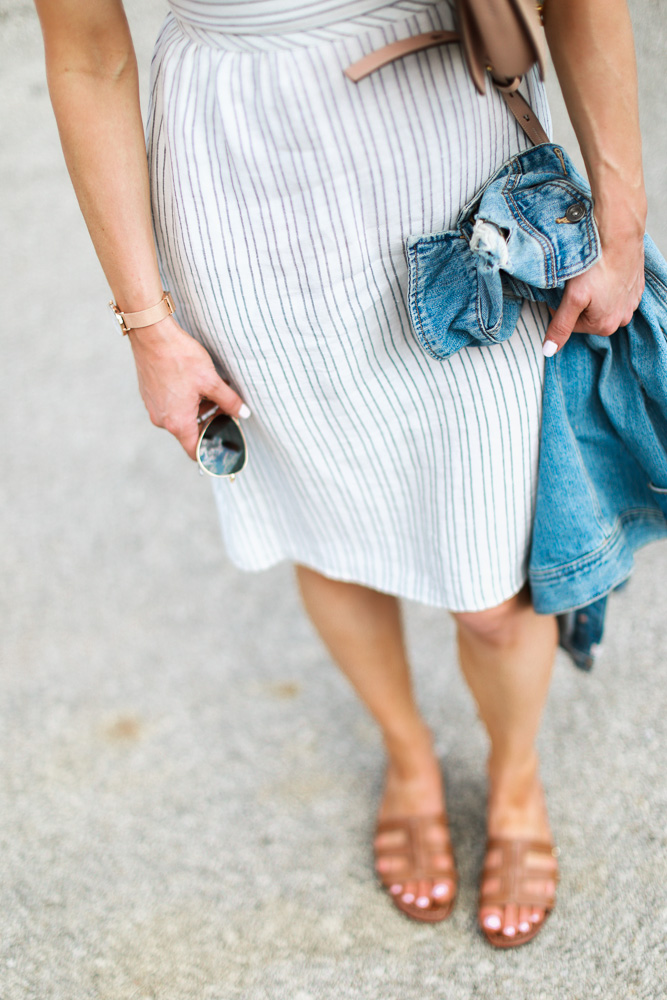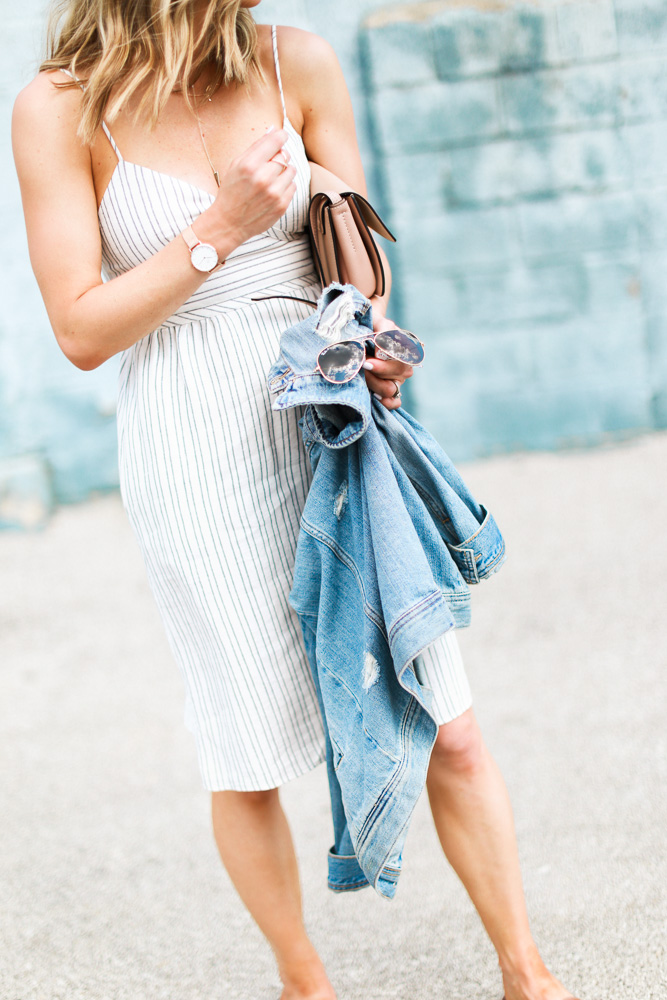 Theory Striped Dress // Distressed Jean Jacket // Sam Edelman Sandals  // Janessa Leone Hat
As a mom with so little time, Trunk Club really is convenient. It is so nice to pick out what items I like and then send everything I didn't choose back in one box, to one place, instead of having to return stuff to 20 different stores. I feel as though there are times where I spend more time dealing with returns than actual shopping! Trunk Club has saved me SO MUCH time! And you only pay for the pieces you keep and shipping is free both ways! ☺
Thanks to Trunk Club for sponsoring this post!