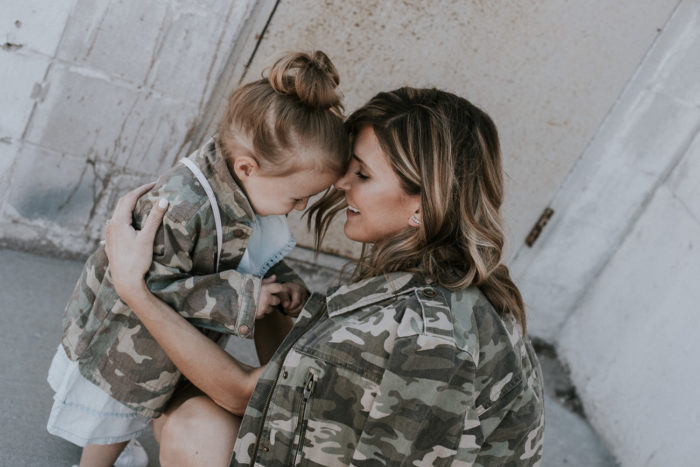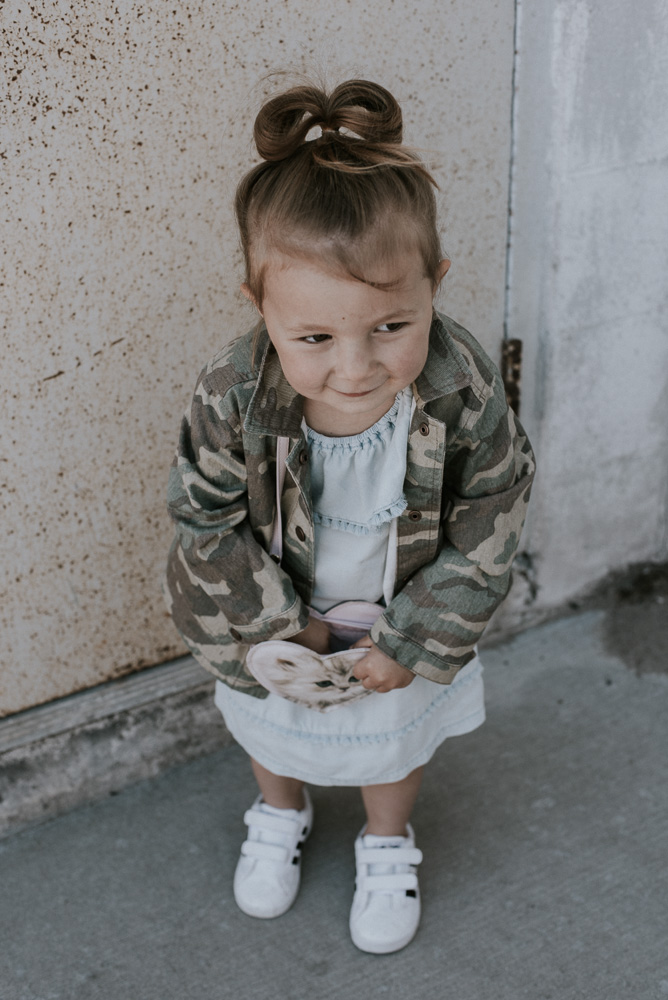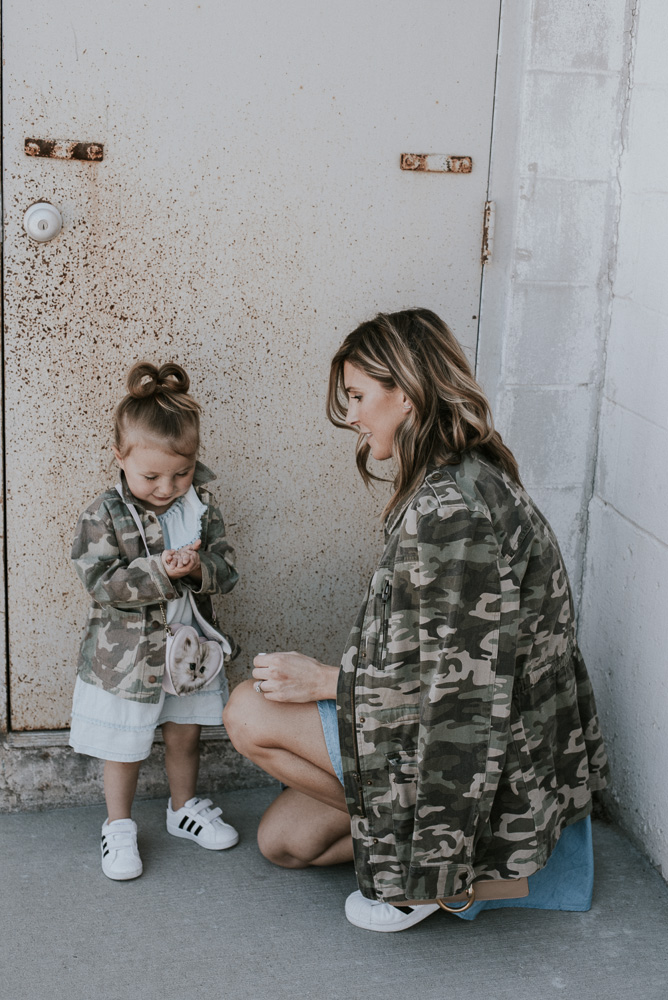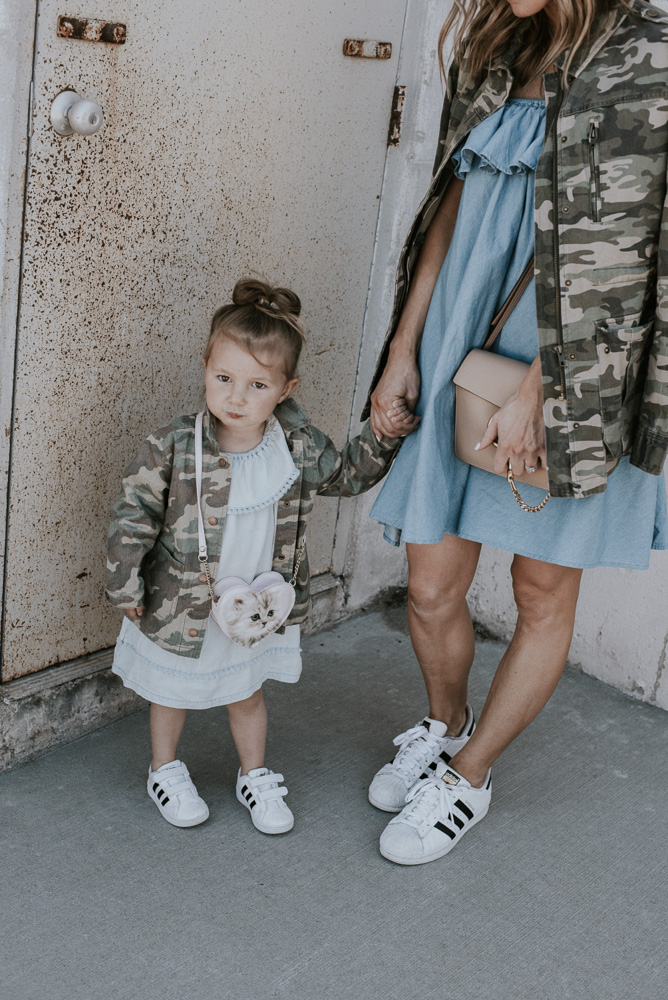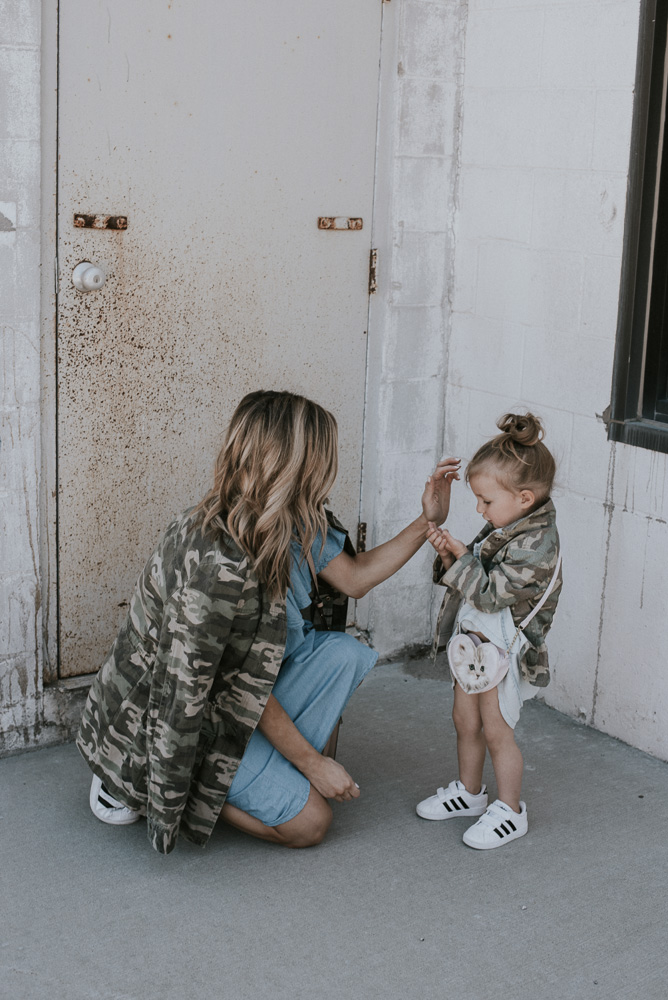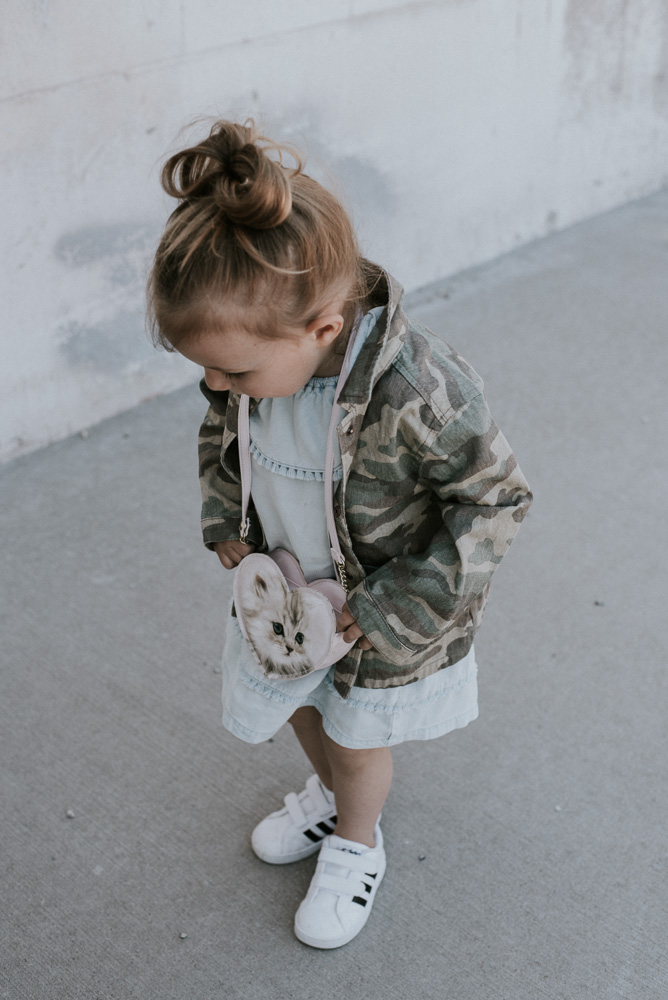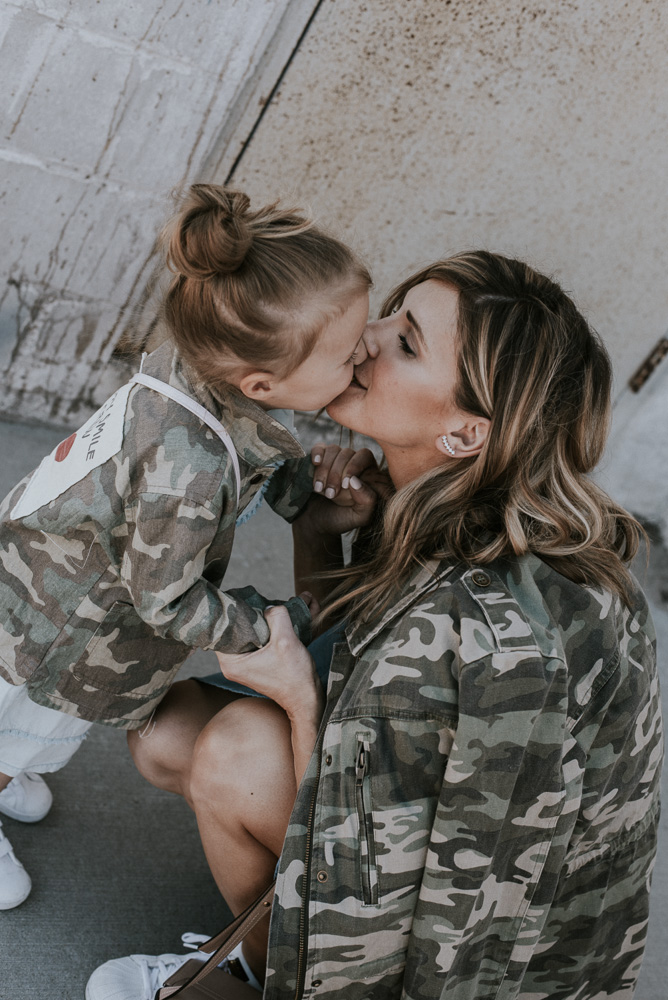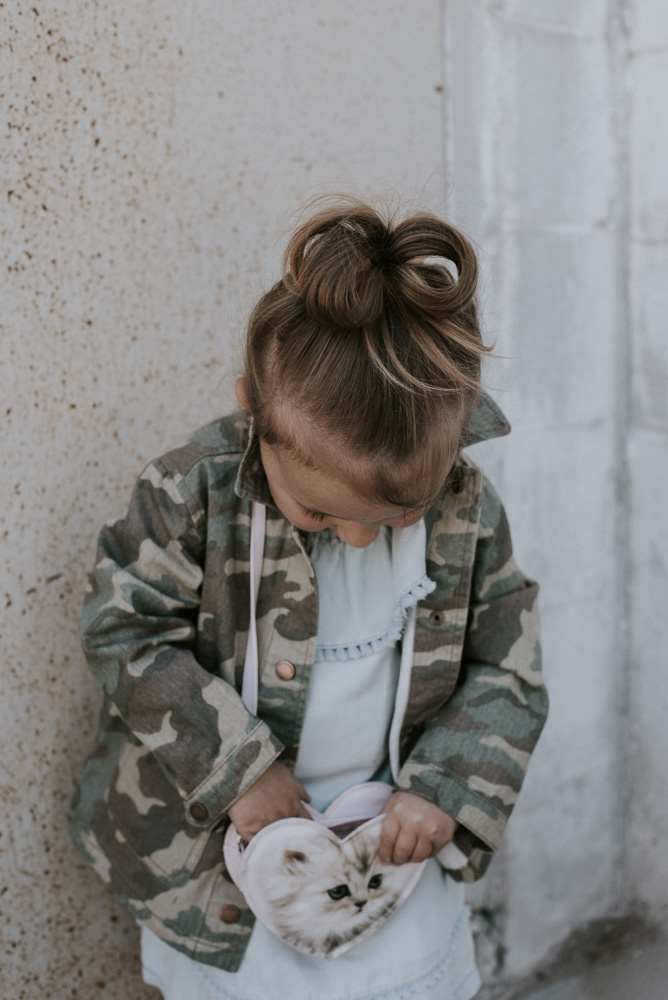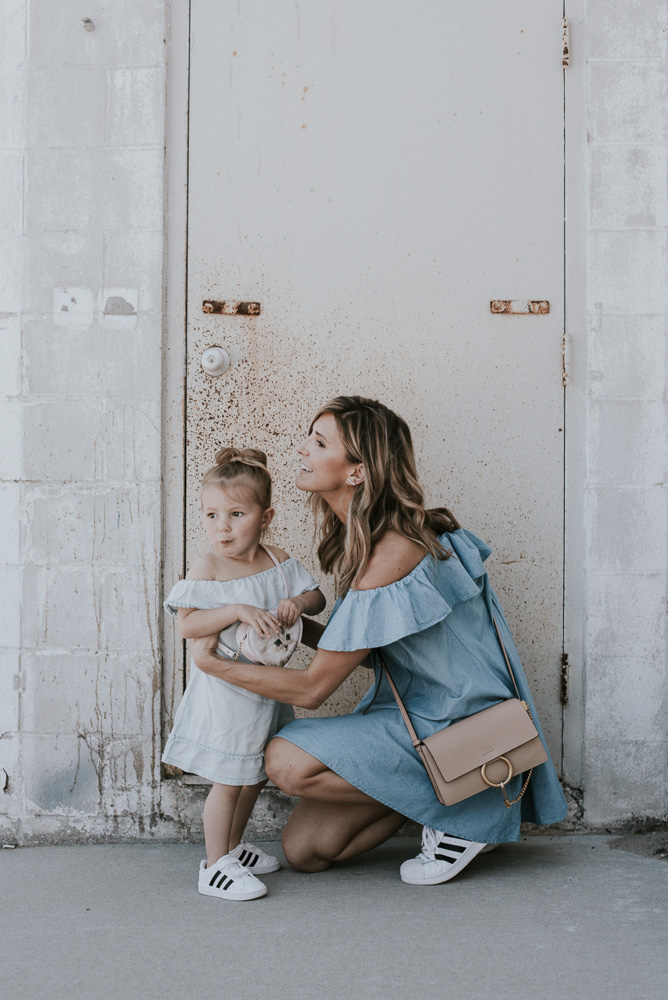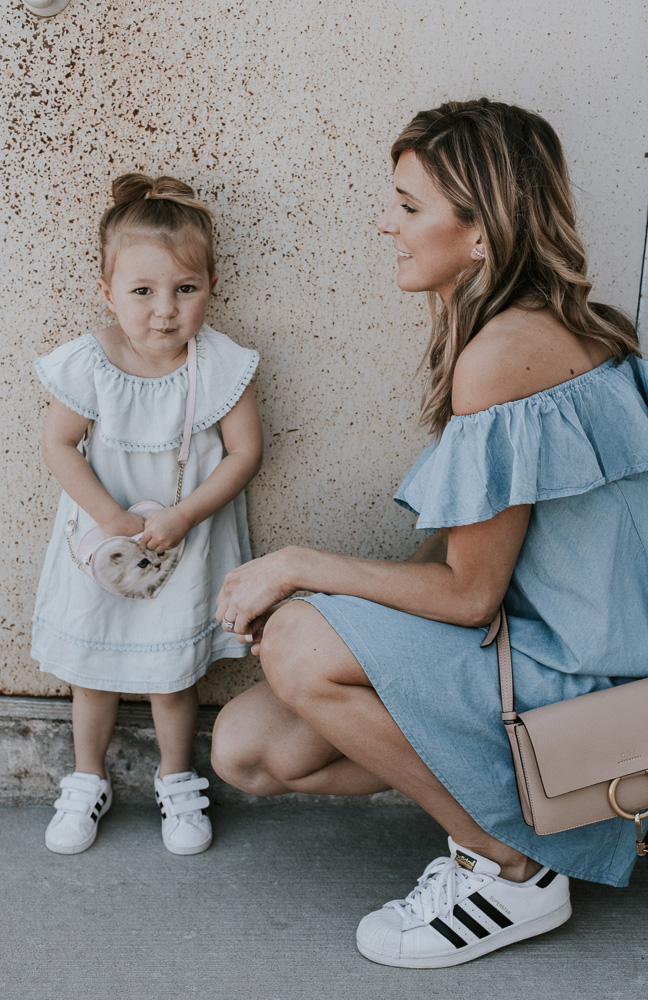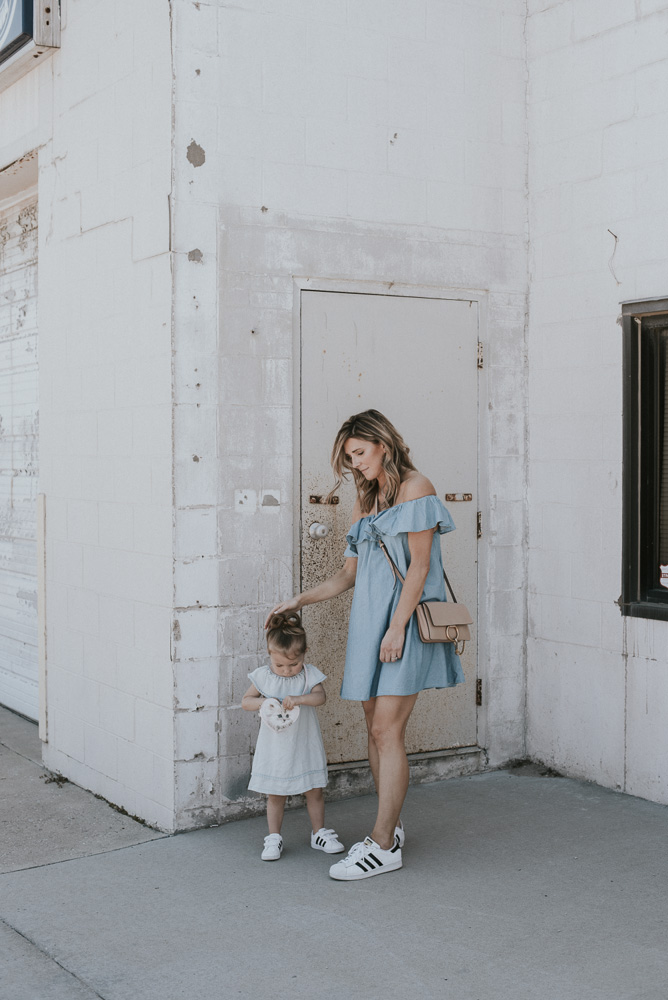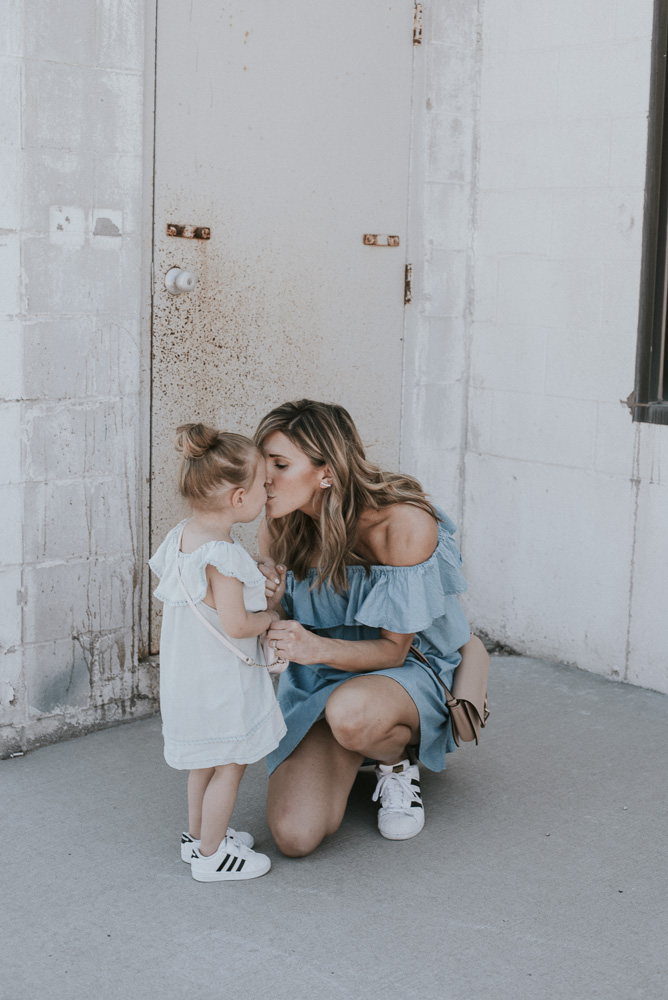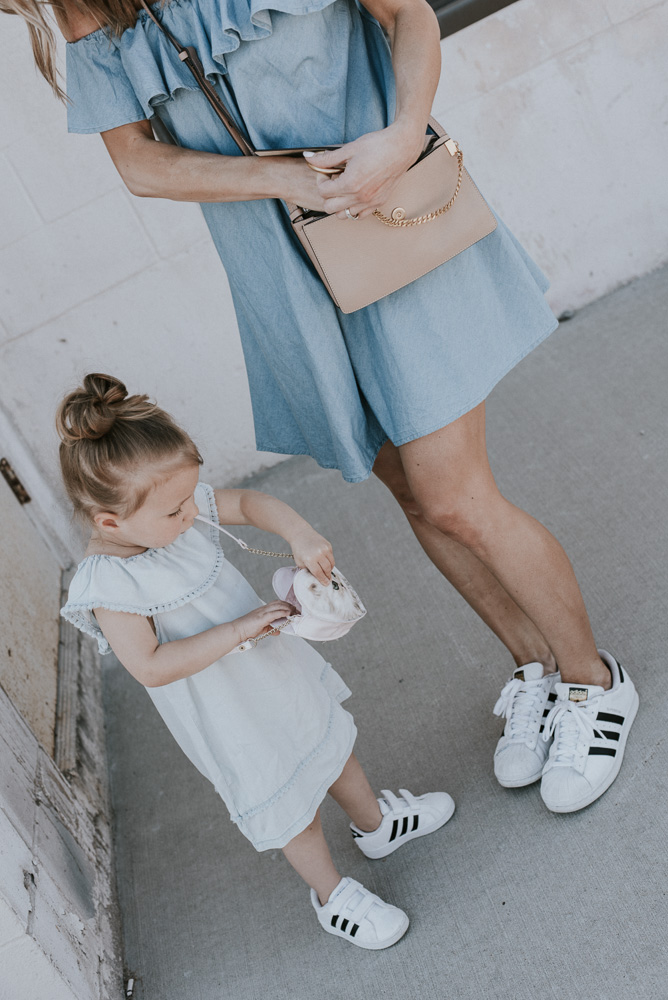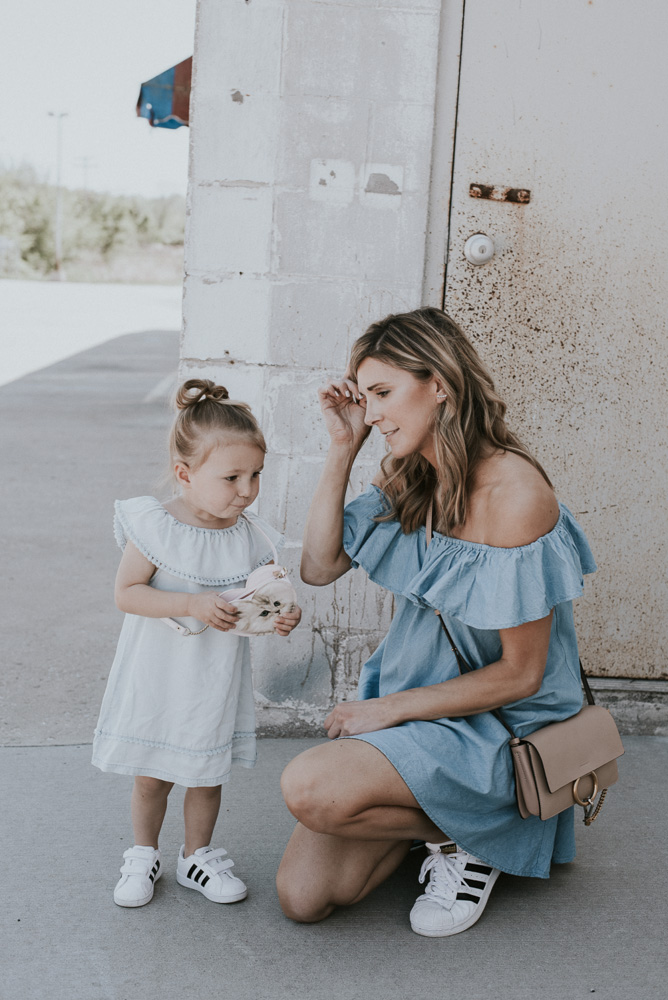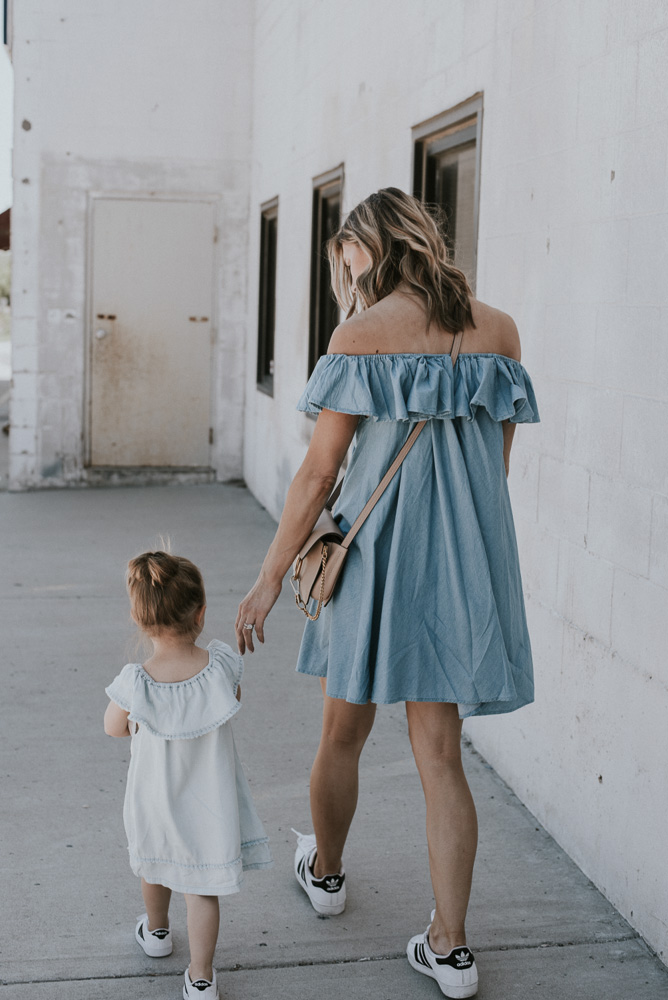 My look: Chambray Dress // Camo Jacket // Adidas Sneakers // Chloe Faye Bag
Sutton's look: Chambray Dress similar here // Adidas Sneakers // Jacket similar here // Purse similar here
1. She loves her baby brother to pieces! Like obsessed, almost too much. She loves to smell him, but who can blame her, babies smells the best!
2. Her favorite song is 'Can't Stop the Feeling' from the Trolls soundtrack. I love hearing her version of the words to the song. Before that, her songs were Downtown Mackelmore and 24K Magic by Bruno Mars.
3. She's obsessed with Paw Patrols.
4. Anytime she finds a bug, she HAS TO pick it up. This can be an ant, worm, spider, this girl has no fear.
5. She loves opening packages from the UPS man. Always thinks everything is for her.
6.  She loves to help in the kitchen in anyway she can, and never ever makes a mess. 😉
7. She has two pet ducks that live in our yard and wants to hold them so bad. They still have yet to let her.
8. She is a HUGE animal lover. Like obsessed. She wants to hold, hug and pet everything and anything. Again, no fear. Her favorites are baby monies (bunnies).
9. She loves to take showers. So adult like.
10. She LOVES to swim. She looks forward to her swim lessons every week and can hold her breath for up to 10 seconds under water!
11. She loves going out and shooting pictures together. She even poses know, without us even asking. A natural lil blogger. 😉
12. She sings in public all the time. People will walk by her and smile and laugh, she loves the attention!
xx