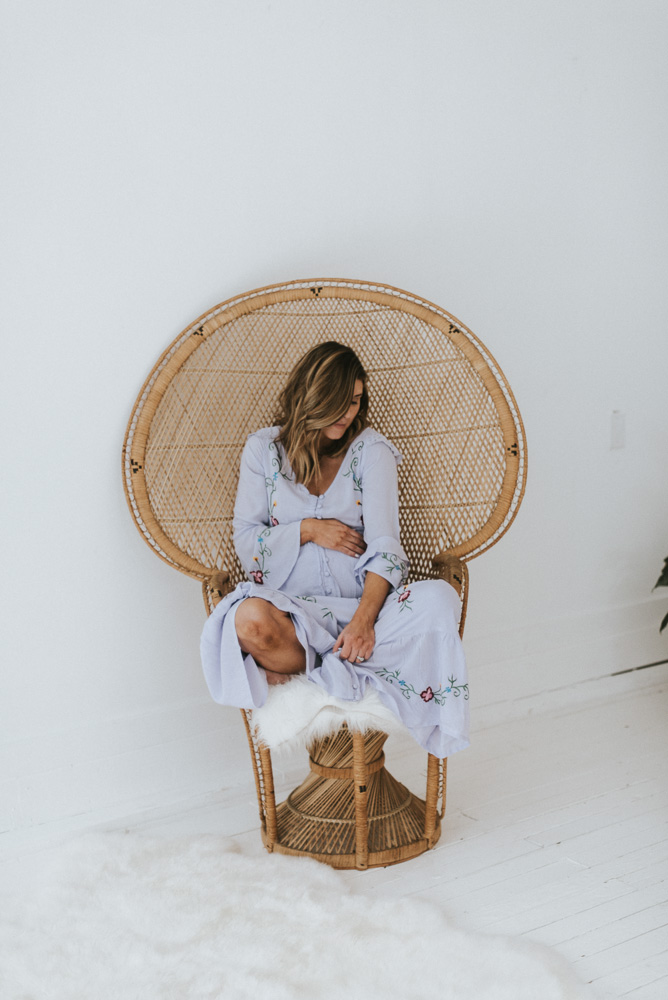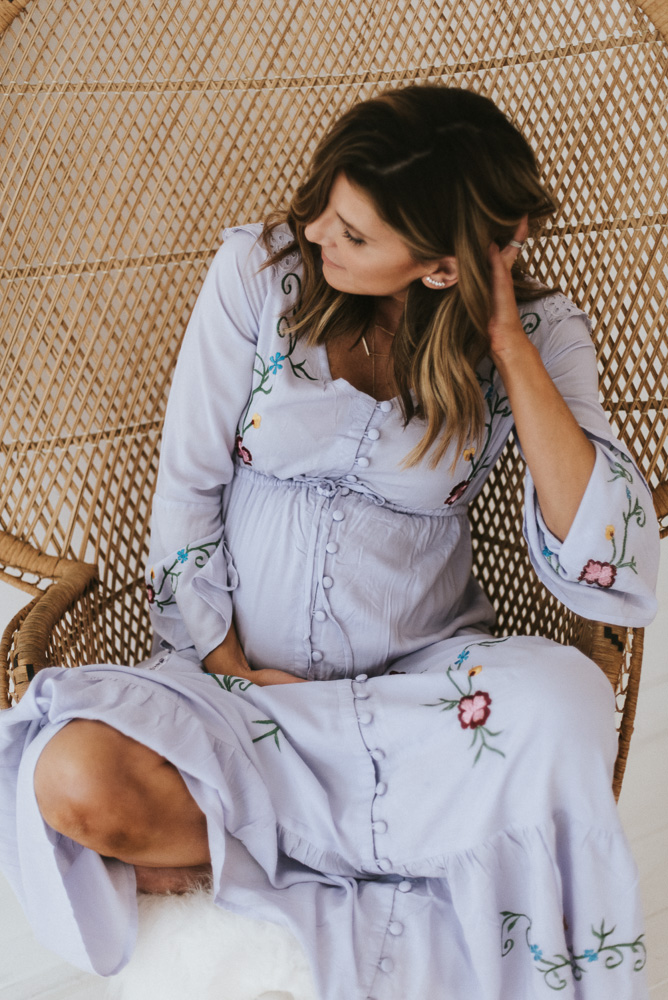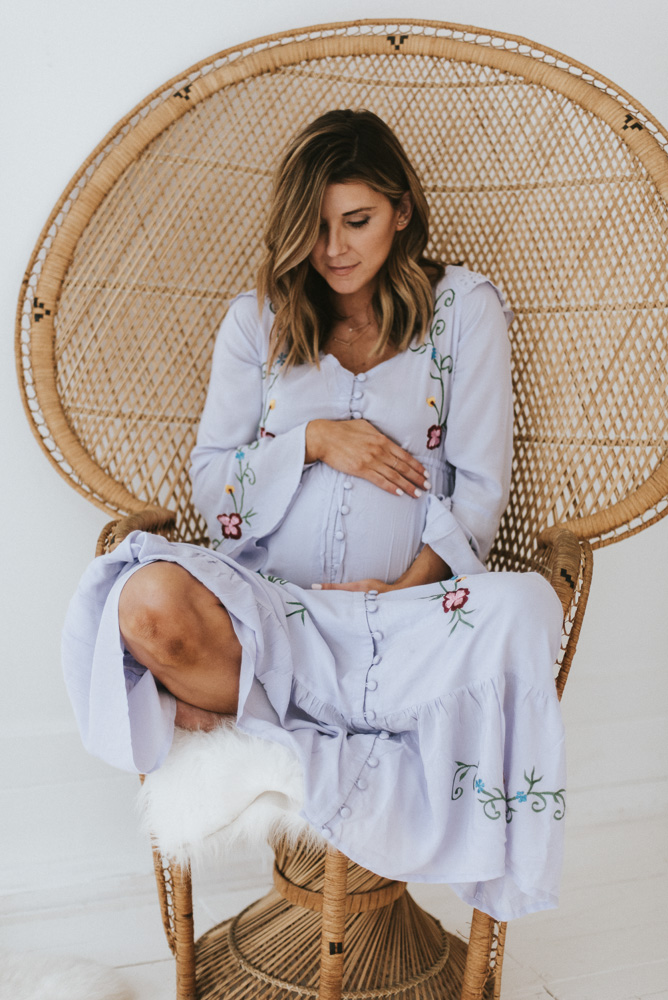 Pregnancy is an such an important time in our lives. I enjoyed my pregnancies, and hope the same for every mama to be. No matter how much you try to have a perfect pregnancy, you will still get tired and be a little more restricted than normal, but that is ok: You're growing a baby! Your body is doing something really quite incredible, so give it a break.
So here are a few things from my experience that can make pregnancy better!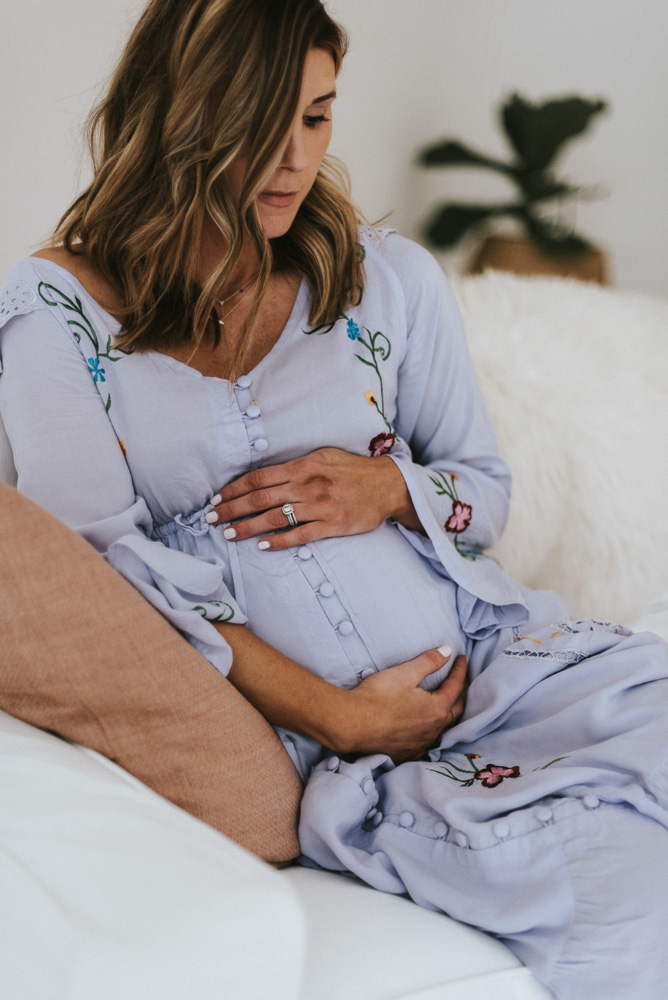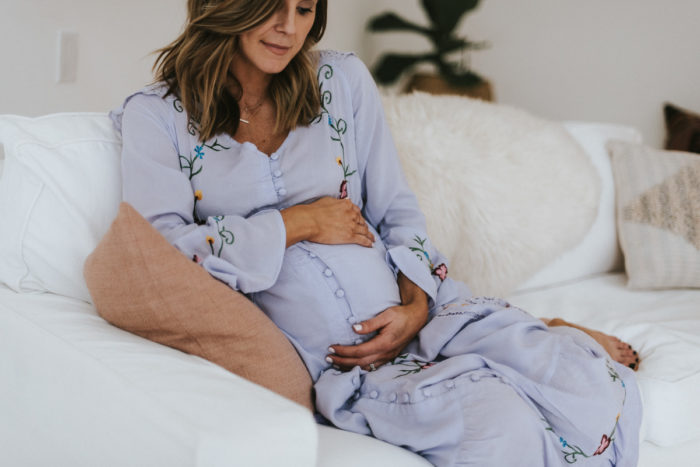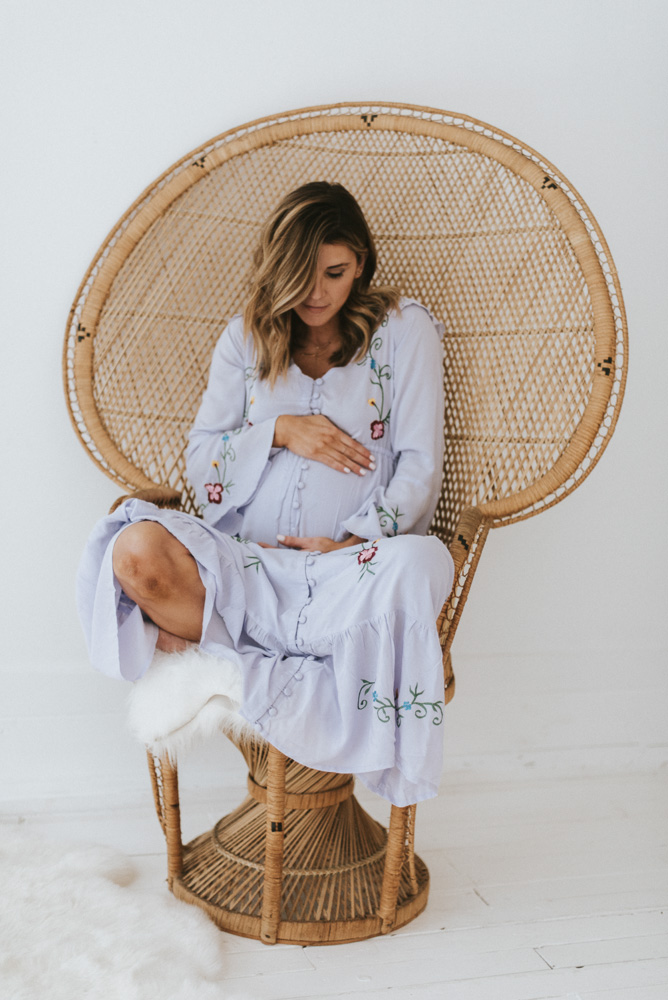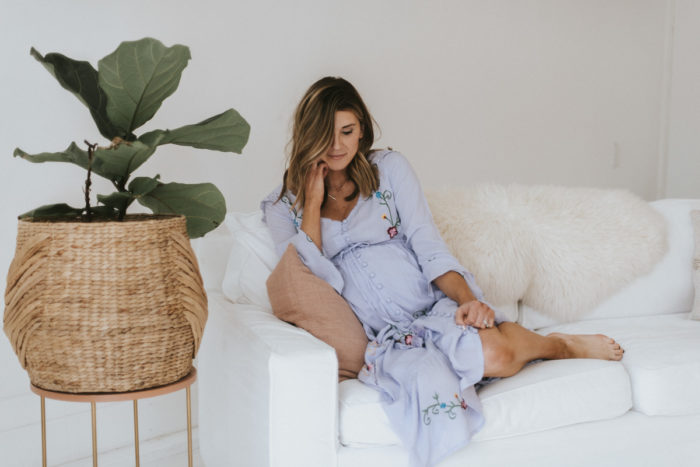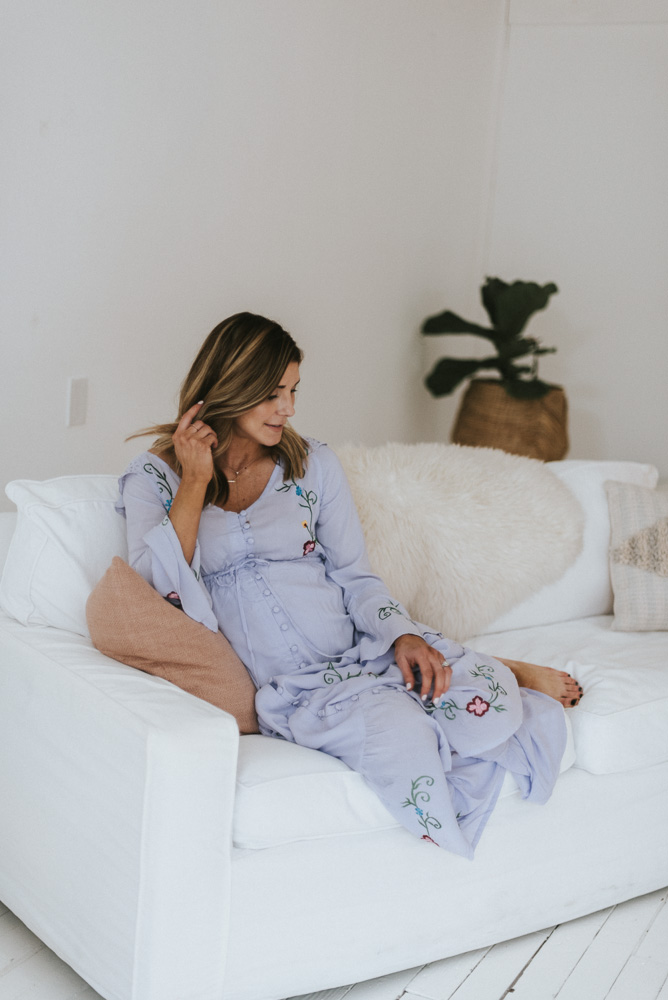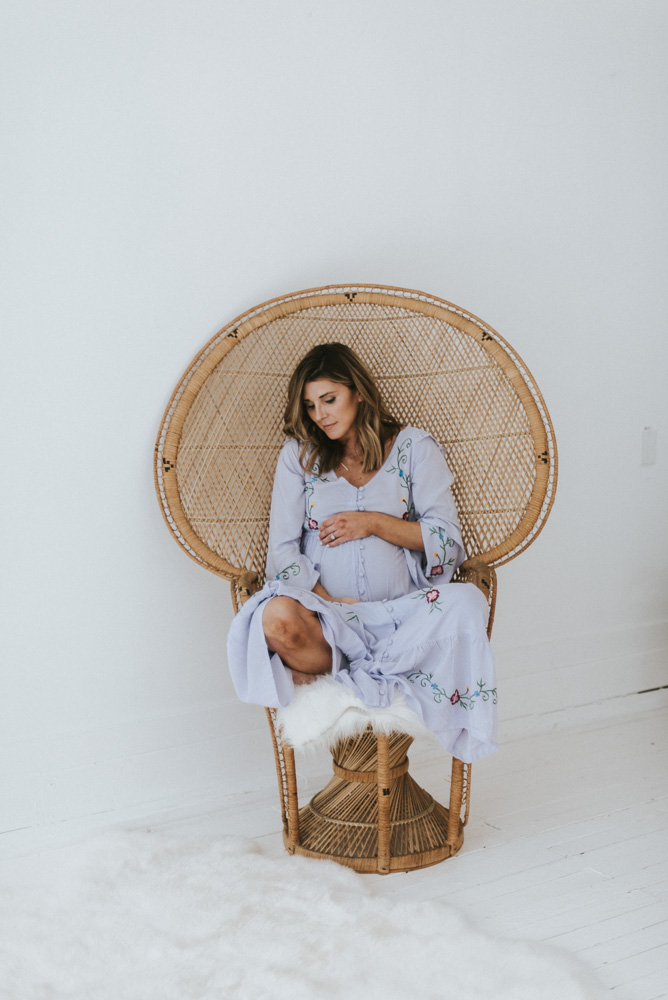 1. Don't give up on fitness
Both my pregnancies I was pretty disciplined about working out throughout and it definitely played a part in how labor went. I was strong and felt like I had more stamina for the challenge. Both labors were quick and I feel like I bounced back physically much faster. Keeping up at least a minimal level of physical fitness is definitely good for your body and mind
2. Do something fun for your gender reveal
If you decide to find out the gender of your baby, it is definitely worthwhile to find a fun way to do it. For our first baby we had our family together and brought "dessert" which were cupcakes filled with pink and blue frosting, so when everyone took a bite they had that surprise in the middle. Funny thing was, my sister was the only one who got it at first. With Greyson, we did something more low key as a family and my parents, who just so happened to be in town that weekend. We got a "gender reveal ballon" which was black so you couldn't see the pink or blue confetti on the inside. We had Sutton with us and had my dad pop the balloon above us and a ton of blue confetti came showering down. To this day, Sutton still talks about it. There are a ton of fun ways to create the surprise, so find one you like and go for it!

3. Buy one pair of nice maternity jeans right away
I had this pair of maternity jeans right from the start with my second pregnancy and so happy I had the. So freaking comfortable. Below are my favorites I used for both pregnancies:

4. Stay hydrated with nice water bottles.
I was so thirsty my entire pregnancy, plus staying hydrated as we all know is so good, so I purchased this water bottle, because it's huge and keeps my water cold all day long. Not to mention, I drink so much more when I have a straw.
5. Lululemon Leggings = Spanx for everyday.
I bought a pair specifically for my pregnancy and I have zero regrets! I opted for lululemon's High Times pants. They're comfy, supportive, and can be magically turned into an appropriate outfit for wearing in public.
Also, this tank is my favorite for working out— it doesn't ride up, which has been a problem with every other workout shirt I own.
6. Splurge on professional house cleaning
Hands down was the of best things we ever did was start getting our house professionally cleaned. We started when Sutton was a baby. It freed up so much of my precious time, so I could spend it on the important things, like family time and work.
7. Pregnant or non, get some comfy joggers.
I've had these (not maternity) joggers and wore them so much throughout my pregnancy. I can wear them post baby bump and are darling for errands or casual weekend to-dos. More favorite styles below and super cute!

8. Use the pony tail trick
If you are a tiny pregnant person and/or are determined to get all the wear you can out of your regular clothes, use the trusty rubber band trick to extend the waistband of your jeans for as long as humanly possible. I did this often!
9. Asos, A maternity godsend.
The clothes are fairly inexpensive, they offer free shipping and returns, plus a lot of their stuff is legitimately stylish. I bought a lot of maternity styles including a pair of pregnancy overalls here and couldn't be happier.

10. Trying your shoes is for suckers.
6 months in, and I was done tying my shoes. Love converse slip-ons–cute, comfy and don't make me sound like a grumpy old lady when I put them on.
Other faves include these Birkenstock sandals, slip-on sneakers, and these classics from Splendid.

11. Accept help
Don't be a hero! When people offer to bring you takeout or watch one of your other kids or fold your laundry or WHATEVER, take them up on it! Being heavily pregnant is exhausting and you deserve any and all help you can get. If you feel weird about accepting it before having the baby, feel free to take a rain check and cash in during postpartum.
12. Plan fun things for the end of pregnancy
The end of pregnancy is a tough time for most mamas. I remember being so ready to be done being pregnant the last month. I found that when I booked and planned a few fun activities to look forward to, really helped speed up the process. Michael and I had a date night planned each weekend. I had a massage, pedi's and mani's also booked. A movie night is always a fun option, especially when you can eat all the popcorn and candy you want. Filling your calendar will give you things to look forward to and if they have to be cancelled because you went into labor you won't be super disappointed. So much better than sitting around watching the clock slowly tick by.
xx