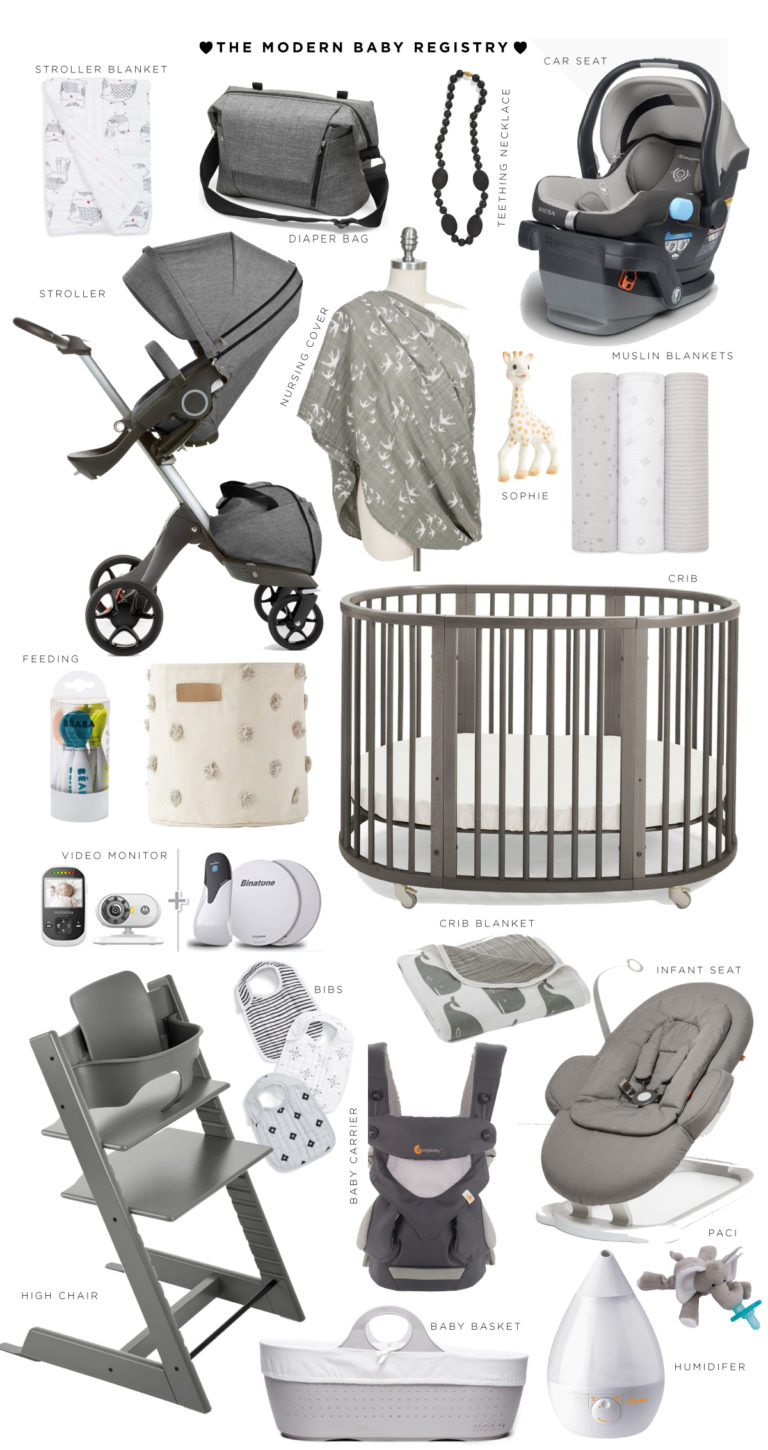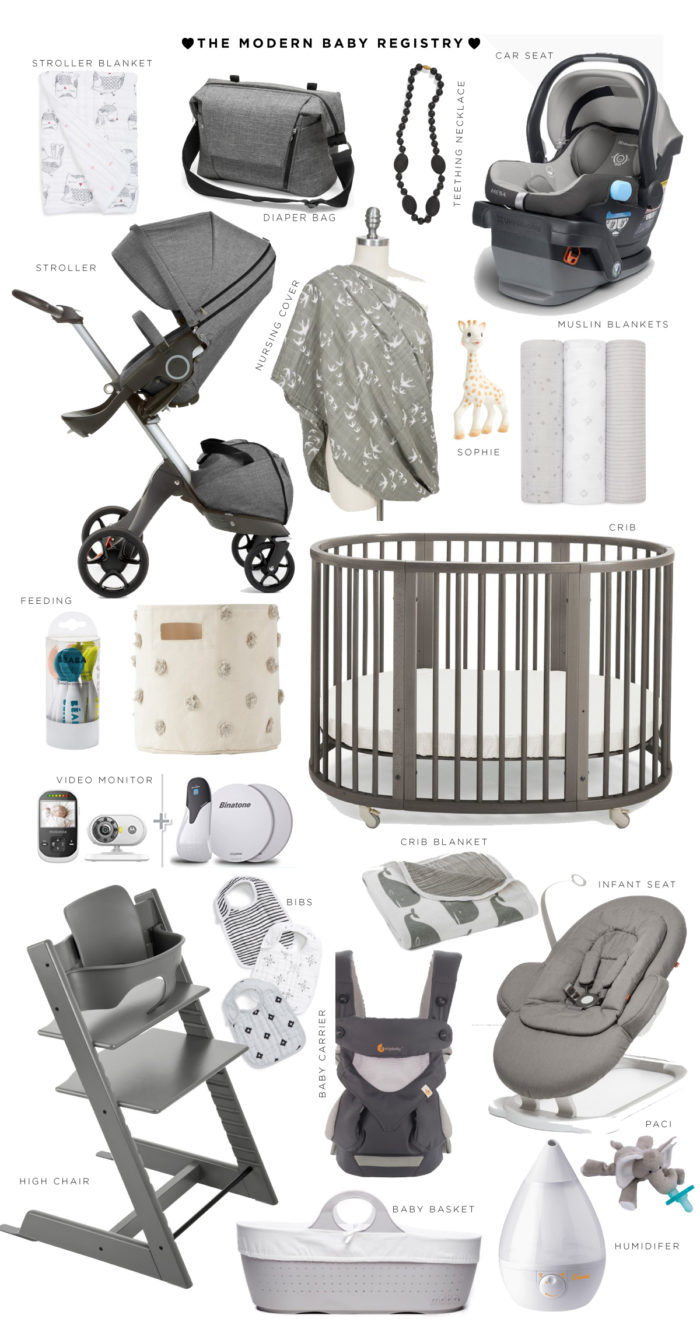 I have had a lot of requests for this post over the past six months. I procrastinated quite a bit with the baby boy preparation for a couple of reasons. one being that my hands are pretty full these days and time just kept slipping away from me, and two, I found that most of the baby boy stuff out there wasn't very cute. I was underwhelmed by my options and truth be told, I am not a huge fan of most vintage clothes and things for baby boys, so this was a tricky one to prepare for. in the end I noticed myself gravitating to a much more modern, neutral pallet. We don't have a lot here at the house as of yet, but we do have a few things. The others have been ordered or are being ordered and are on their way to us now. i am excited to really get started on this little mans space. here is a list of some of the things we have found and love for our baby boy…

This list is by no means comprehensive—obviously in addition to the pretty things featured, I also would register for things like diapers, bottles, nursing pads, etc.
VERSATILE STROLLER // So many options available for Strollers. Here are a few favorites. 
Uppa Baby G-Luxe this is a great lightweight, reclining umbrella stroller features. It has a recline button, adjustable footrest, easy-carry shoulder strap and removable, height-adjustable canopy.
For jogging, I love my Thule Baby jogger. I have used it for over two years now and have never had any issues! The tires stay inflated well (yes they are REAL rubber tires) and I jog with it easily.
For a regular type stroller, I would recommend and love the Quinny Moodd stroller. Its highly stylish, fancy, and pretty damn fascinating to be honest.
Our carseat (Orbit baby) also has a stroller base and is really convenient taking straight from car to base without having to take baby out.
STROLLER BLANKET // Make outings in car seats and strollers super comfy with a soft, snuggly muslin stroller blanket.
DIAPER BAG // I love that this diaper bag works worth both mom and dad to use. It can be attached to a stroller, carried as a shoulder bag or used as a backpack. It has various pockets, including a waterproof side pocket-great for any accidents. It also includes a padded changing pad, a pacifier pouch and a removable change purse.
TEETHING NECKLACE // A baby-friendly necklace that doubles as a soft, flexible teether. It can soothe your little one's gums while still looking cute.
MUSLIN BLANKETS  // I love these aden +anais muslin clothes. they are soft, lightweight and have the cutest prints. They work as blankets, burp clothes and are my favorite blankets for swaddling. 
CARSEAT // 
There are two ways you can go with purchasing a carseat for your newborn: you can get an infant carseat or a convertible carseat. I personally prefer a convertible carseat as it is made to grow with your baby and they can use it throughout the entire time of needing a carseat. I have heard great things about the nuna system and the Maxi Cosi. 
NURSING COVER // This cute nursing cover is made of cotton-muslin that doubles as a infinity scarf. It is adjustable, relaxed coverage from front to back, and is perfect for the mommy on-the-go before, during and after pregnancy.
FEEDING UTENSILS // Ergonomically designed set with an arched profile and smooth edges to make self-feeding easy and fun.
CRIB // I love a sleek modern design of this crib. I love that is has wheels so you can move from room to room if needed and becomes a toddler.
PORTABLE BASSINET // The babyhome Dream Cot is extremely lightweight with an aluminum frame that is easy to assemble and disassemble. It's made for children up to 50 lbs or up to 6 months old, so it will get a decent amount of use. Also, while I love the sand color, it's also available in several bright, modern colors. Isn't it lovely?
SOPHIE // Sophie the Giraffe is a toy every modern baby needs, I'm told. She's made of 100% natural rubber and food paint, and is completely safe to chew. Perfect for when baby is teething. 
BIBS // I love the aden + anais bibs but we also have these by Make My Day super cute, catches all, and easy to clean.  
SLEEK HUMIDIFIER // I decided to go with the Crane Cool Mist Humidifier (shown). We have the adorable elephant version in Sutton's room.
INFANT SEAT // We just order the step bouncer which mimics the gentle cradle of a mother's arms. The seat has multiple settings and positions to match your baby's age and weight, so baby gets the needed support, and the super-sturdy base keeps the seat from sliding while baby's bouncing and kicking. The natural-movement Bouncer can be used on its own or with the Stokke Steps Chair for easy mealtimes.
We also love and already have 4Moms Mamaroo  infant seat. It has five motions and Sutton loved it as an infant. 
PACIFIER – We loved this Wubba Nubba Paci. The weight of the animal helps keep the paci in place so it doesn't fall out of babies mouth. Moms love these and they have a ton of cute animal to choose from!
CARRIER // We have both the ErgoBaby carrier  and Solly Baby carrier. Michael prefers the Ergo and I prefer the Solly baby wrap. 
VIDEO MONITOR // We are looking at the Motorola Digital Video Baby Monitor + Babysense Motion Sensor. The baby monitor features 2-way communication, infrared night vision and a range of up to 520 feet, and the BabySense includes two motion detecting pads to detect no movement or irregular patterns, plus an auditory and visual alarm.
We also will use and LOVE the Nest Dropcam. It let's you access your monitor from anywhere, even when you are away from home. It's also a 2-way speaker, you can talk to baby or sitter and can hear your baby.
HIGHCHAIR // The Stokke Trip Trapp Highchair  is sleek, modern, and lightweight, and grows with your child. Even adults can use it! Easy to clean and adjusts as your kiddo grows!
BABY BASKET // It's so convenient to have a really portable place for your baby to sleep. This basket is great is because you are able to wipe it down and clean it.
Moms & people who spend time around babies: what are your must-have baby items? What items could you do without? 
xx