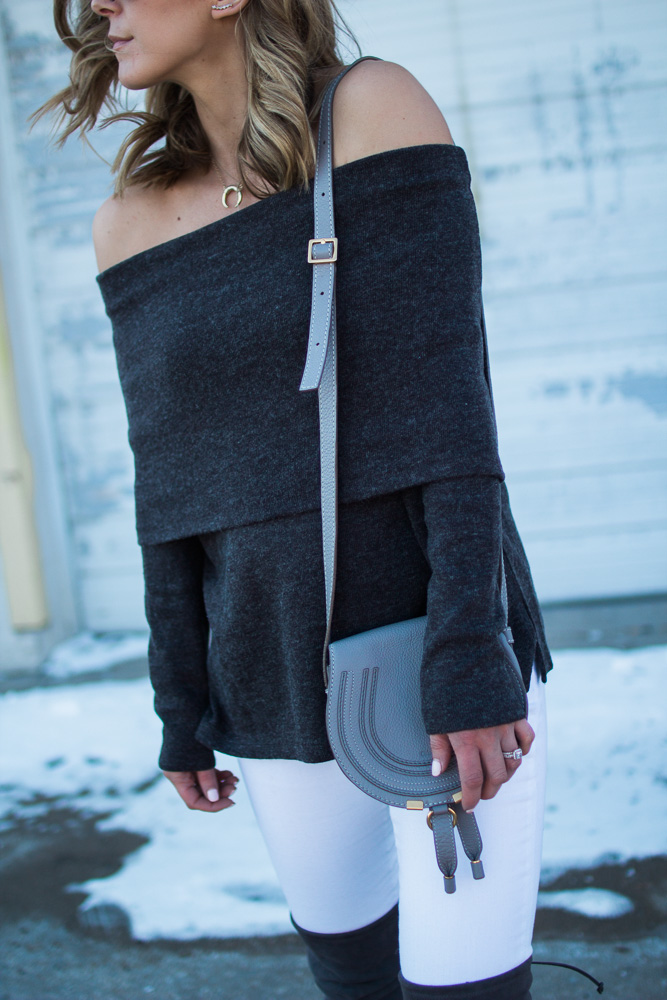 That old, outdated rule that you can't wear white after Labor Day is just old and outdated. White denim, in particular, can look incredibly chic year-round, it's all in how you style it. Here are a few tips to help you wear your white jeans into the new year.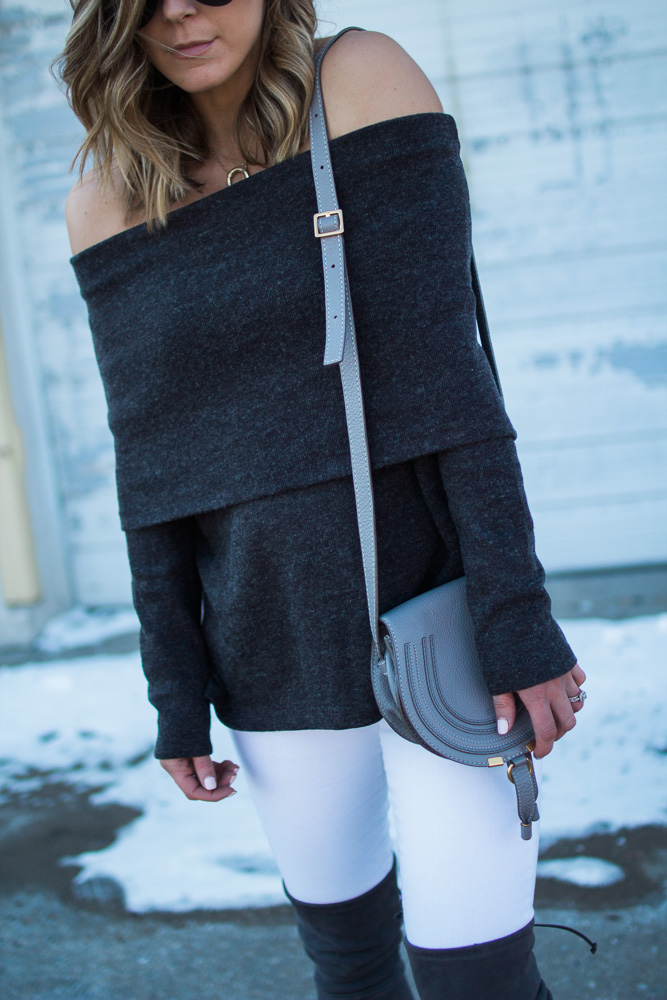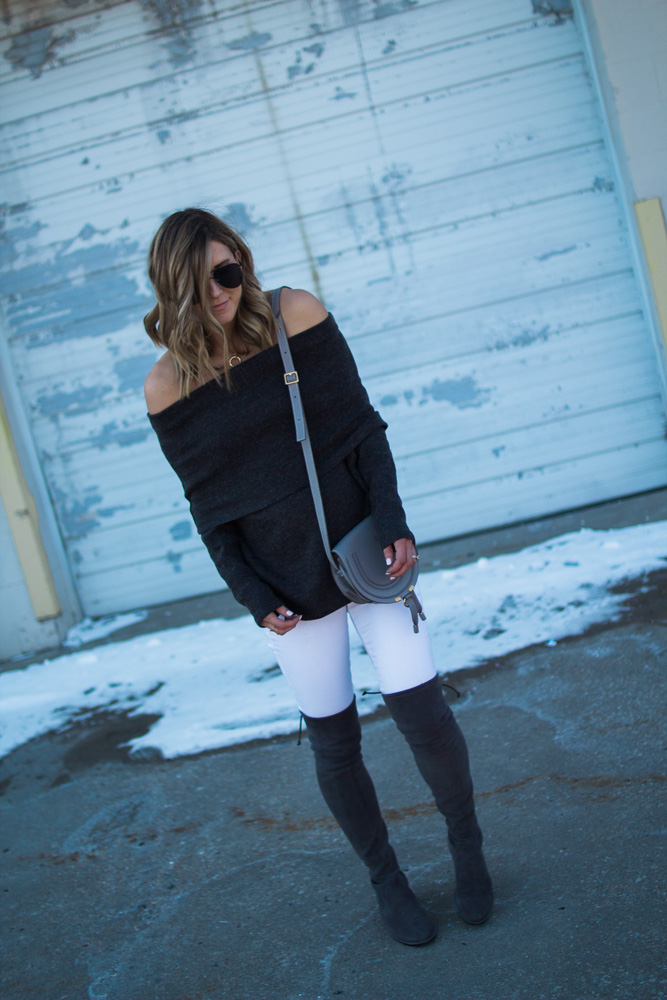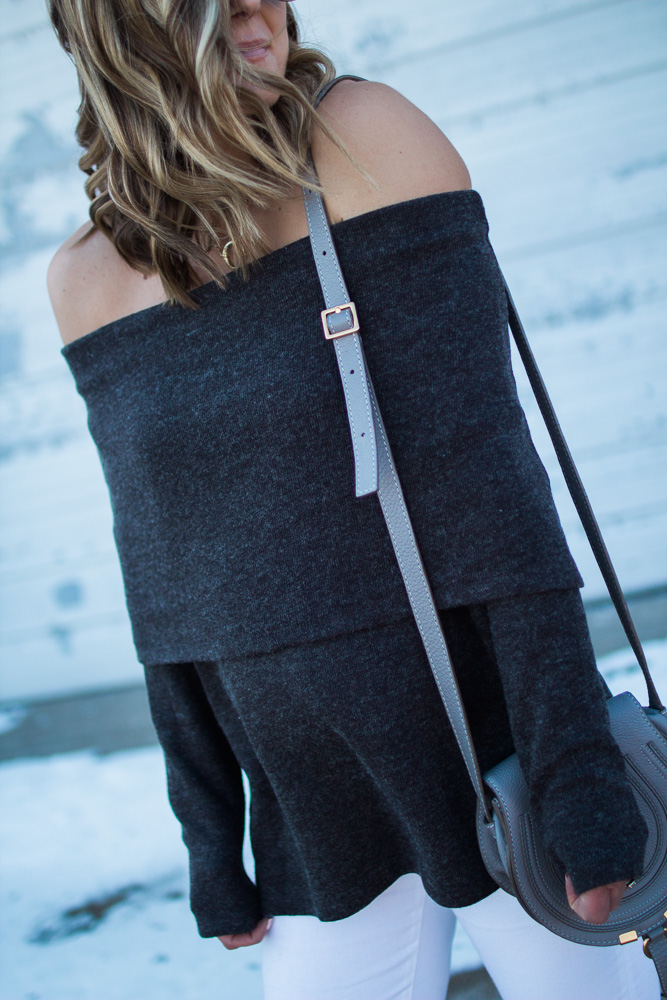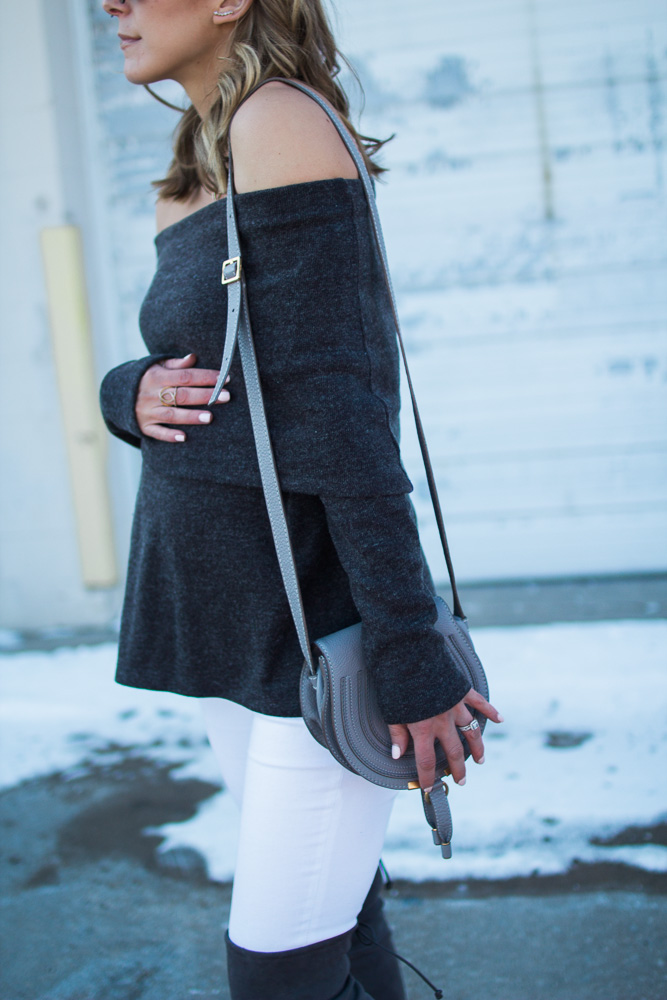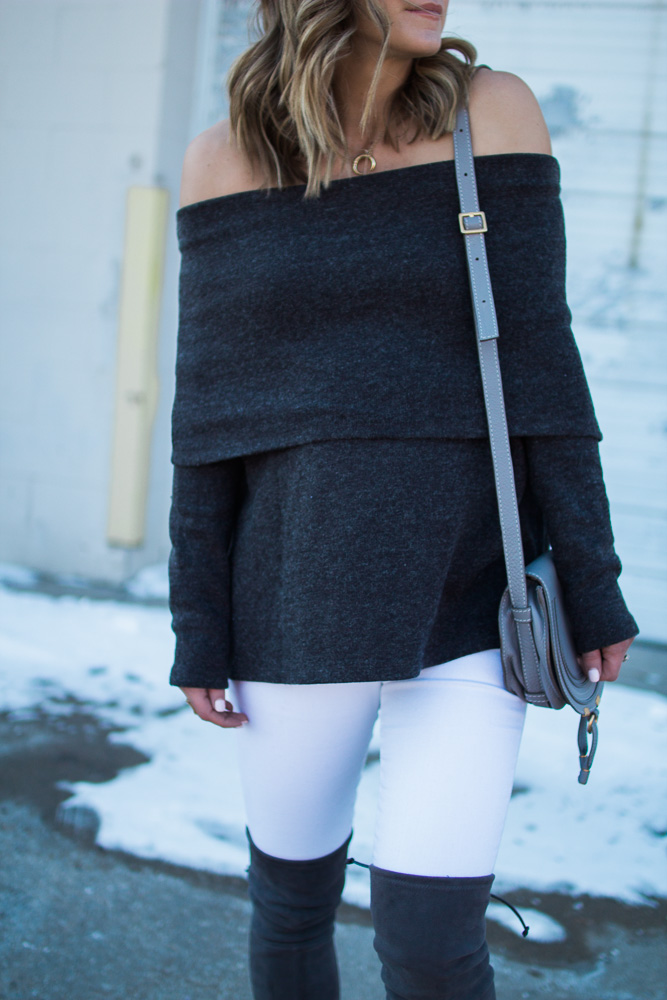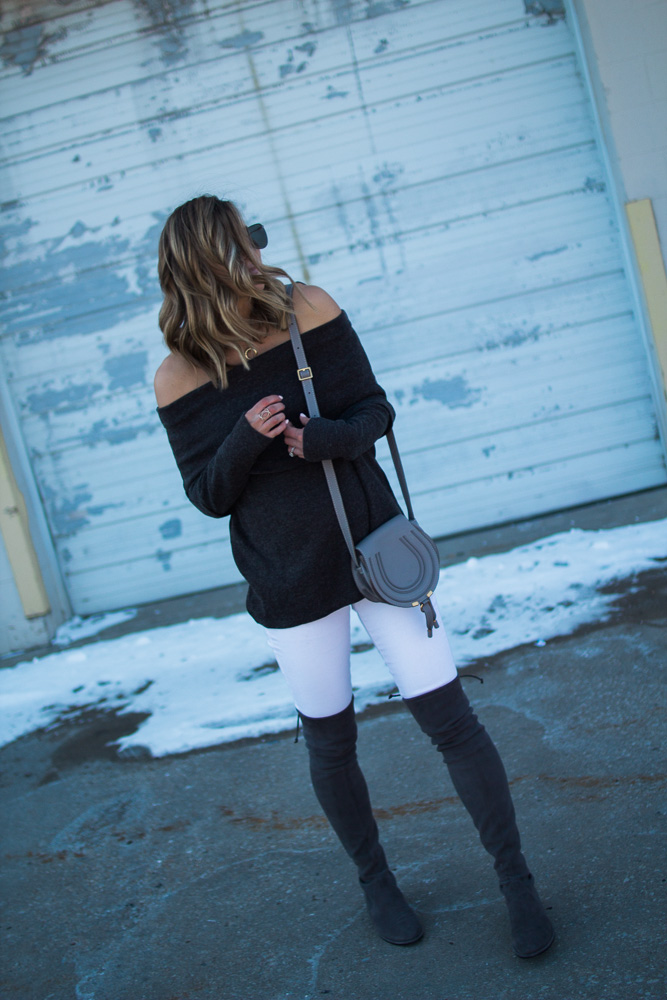 Thigh-high boots instantly winterize white skinny jeans. Pair with a cozy off the shoulder sweater  (love Nordstrom's collection) and you're set! Another comfy wear to white jeans during the holidays is to pair with a poncho. You can eat as much as you want and hide your food baby! Last, but not least, pair your white jeans with your favorite moto jacket. I love my wearing my suede moto here (also from Nordstrom) with a turtleneck and OTK boots.
xx
In collaboration with Nordstrom.
F A V O R I T E  W H I T E  J E A N S  B E L O W

S W E A T E R S  T O  W E A R  W I T H  W H I T E  J E A N S