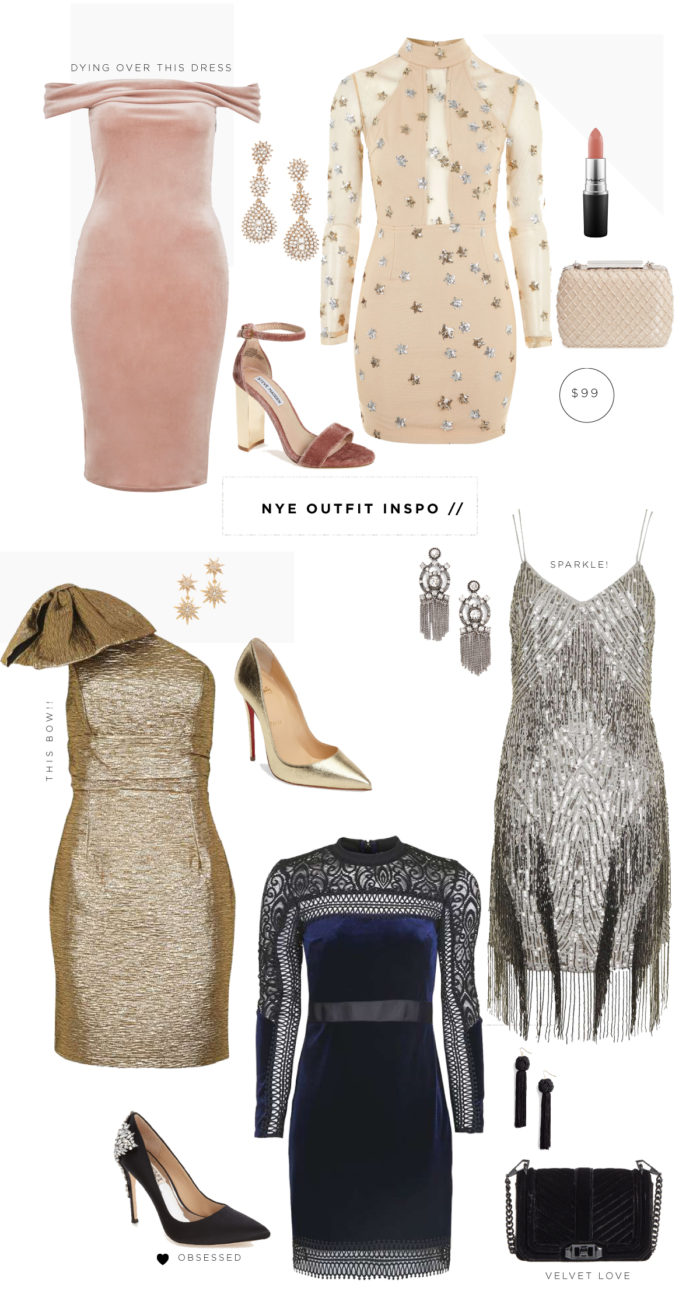 I can't believe Christmas is this weekend already! And it's about that time to start thinking about your New Years Eve plans and figuring out what your night's going to look like. For those of you who already know you're going to end up at some sort of party, I've got a few new years eve outfit ideas to help you start thinking of options.

C L I C K  O N  I C O N S   T O  S H O P
I love that NYE is the perfect excuse to dress up in your most glamourous of clothing and add a bit of sparkle to your style. Since my style typically tends to be more casual and laid-back, I love that NYE breaks my usual t-shirt and jeans style to add a bit more pizazz to my look.
xx