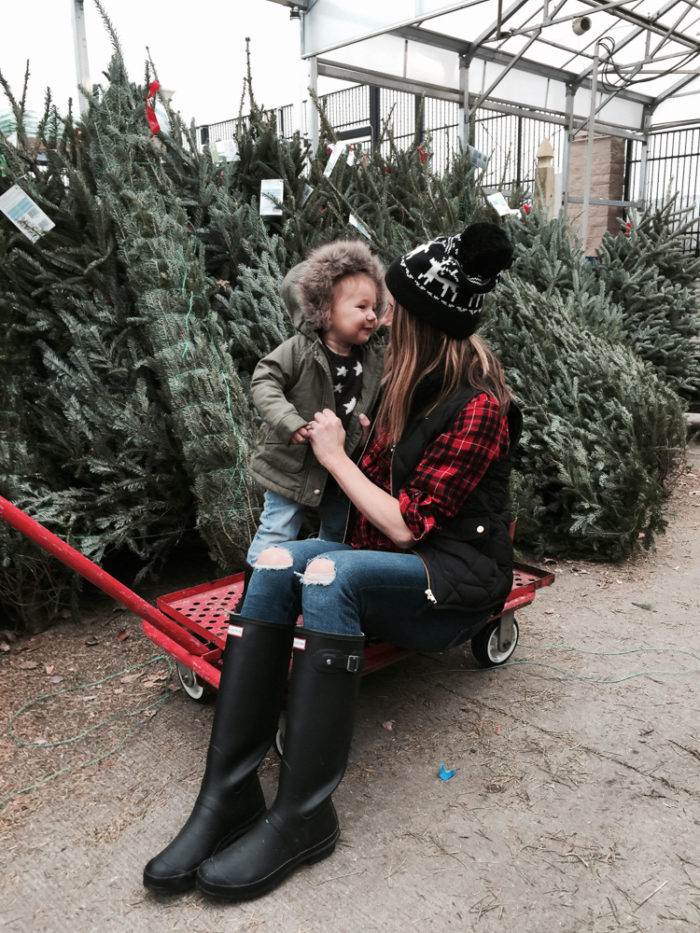 Hello friends! After many requests and emails for me to share some of my holiday decor and holiday cards I decided to do a quick post with some details…more to come on this post-so make sure to check back or pin items to save and come back to.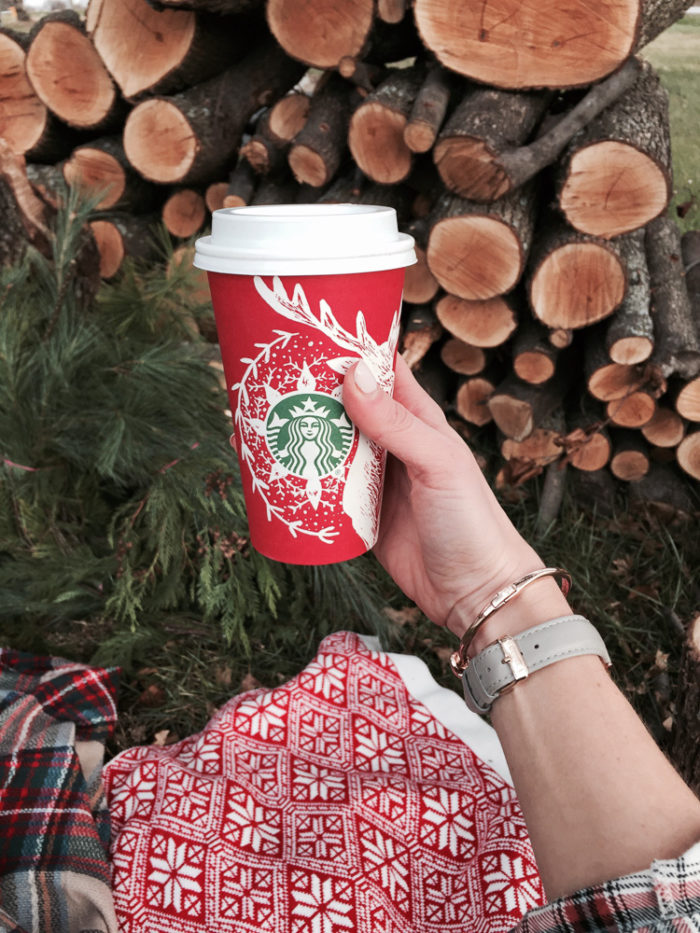 Lots of coffee and hot cocoa this time of year!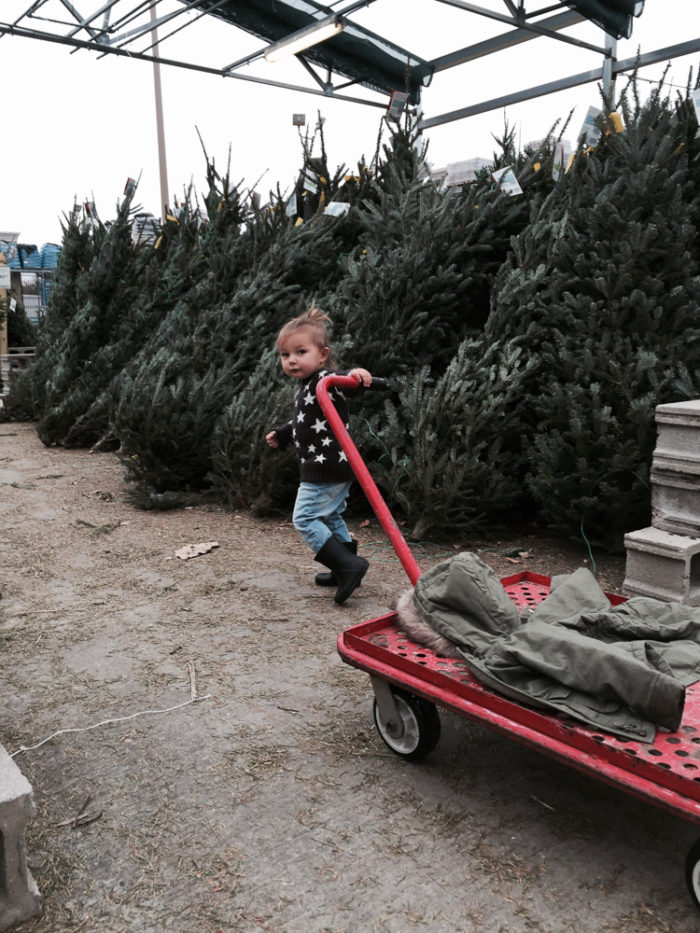 Our little helper!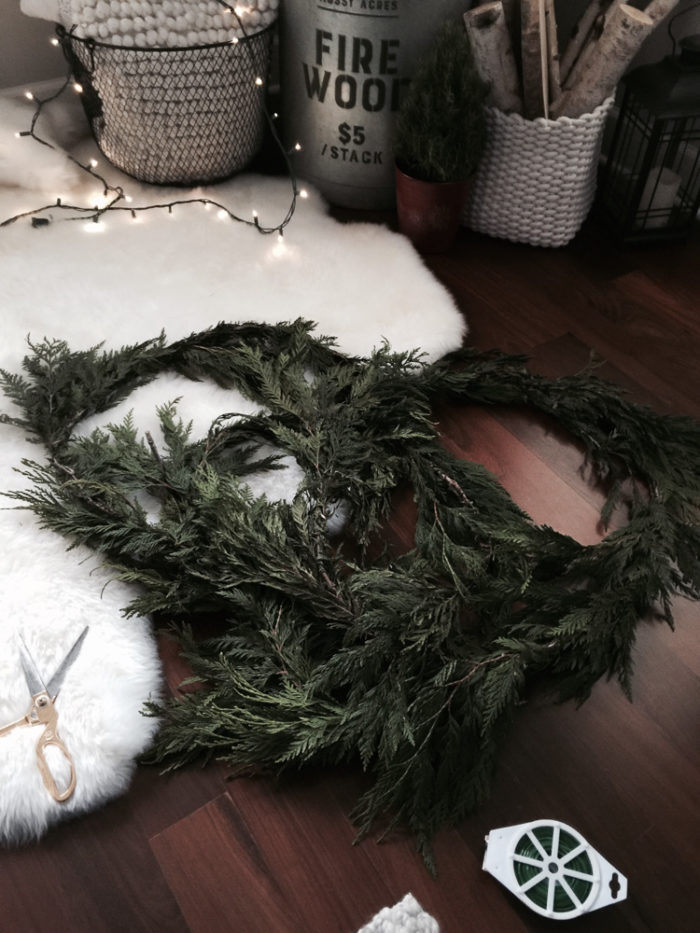 First off, many of you wanted to see how I made my homemade wreathes that I hung on all my windows and mirrors through the house. It was really easy, and the reason I made them was because I couldn't find the style I wanted in stores.
First, buy your fresh garland (which can be found at Lowes, Home Deport, Local Christmas Tree Stand), green tie and ribbon you want to hang out wreaths from. I love red or gold ribbon.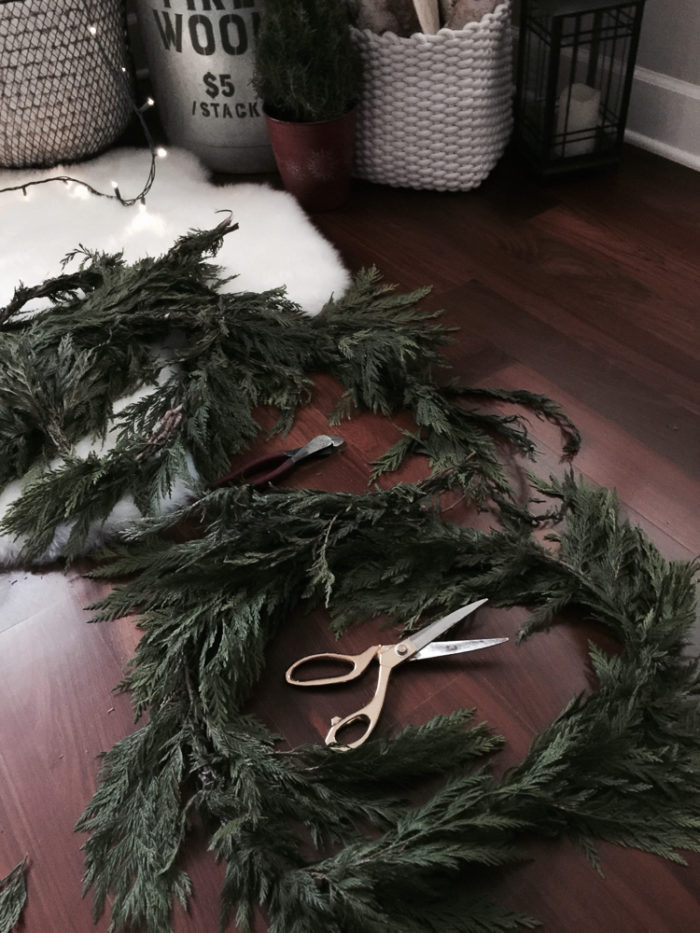 First, buy your fresh garland, green tie string and ribbon you want to hang out wreaths from. I love red or gold ribbon.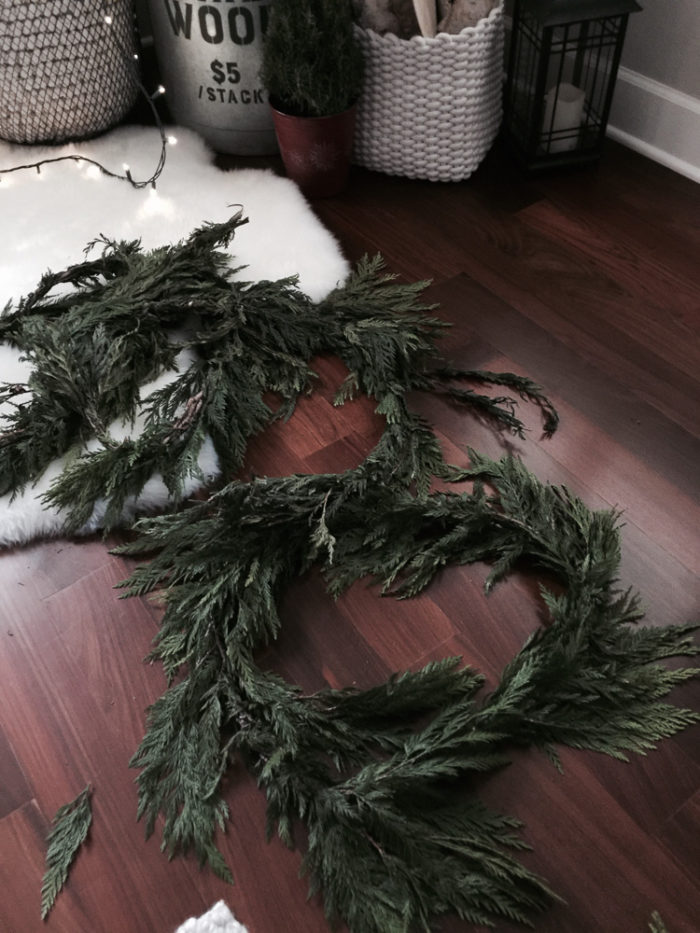 Next measure out your wreaths, and space how you want to look.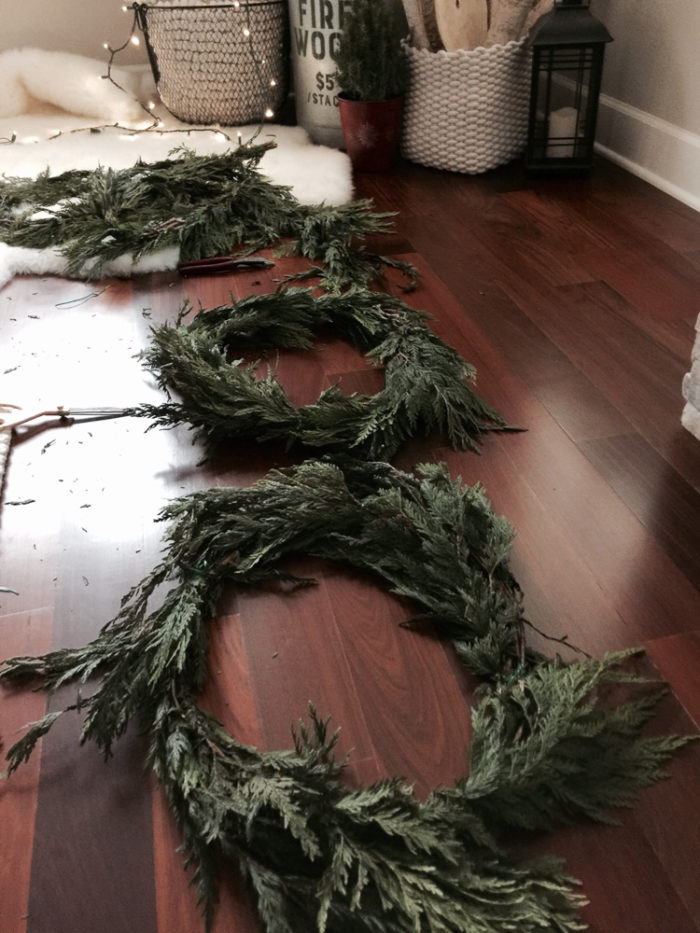 Tie your wreaths to the shape you want. You can make as loose or messy or as clean as you want.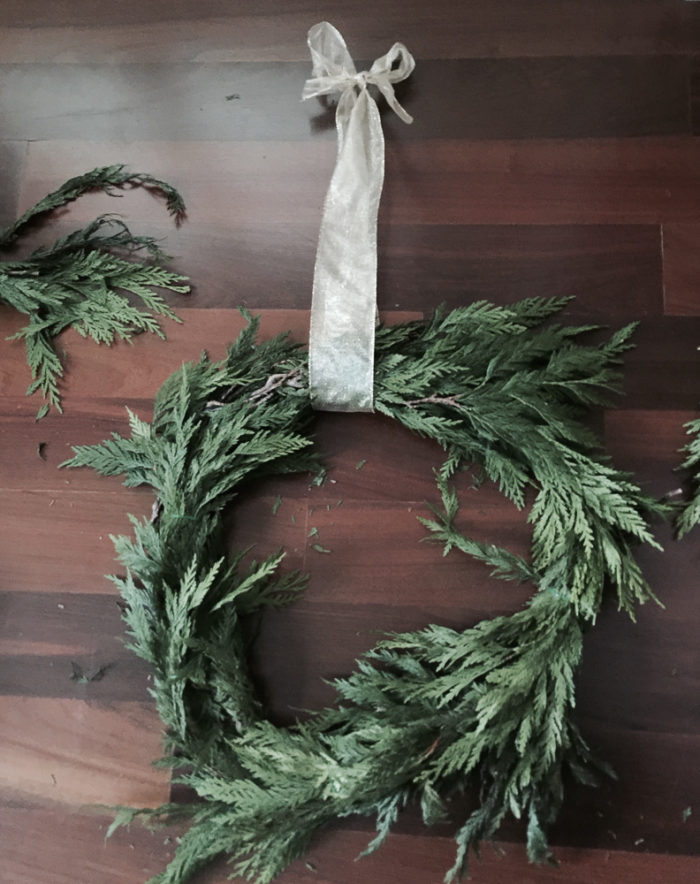 Next, measure how long you want your wreath to hang from the ribbon, reference your mirror or window that you will be hanging from, and then since I have 6 windows to hang wreaths, I cut 6 pieces of ribbon the same length so they all were the same length.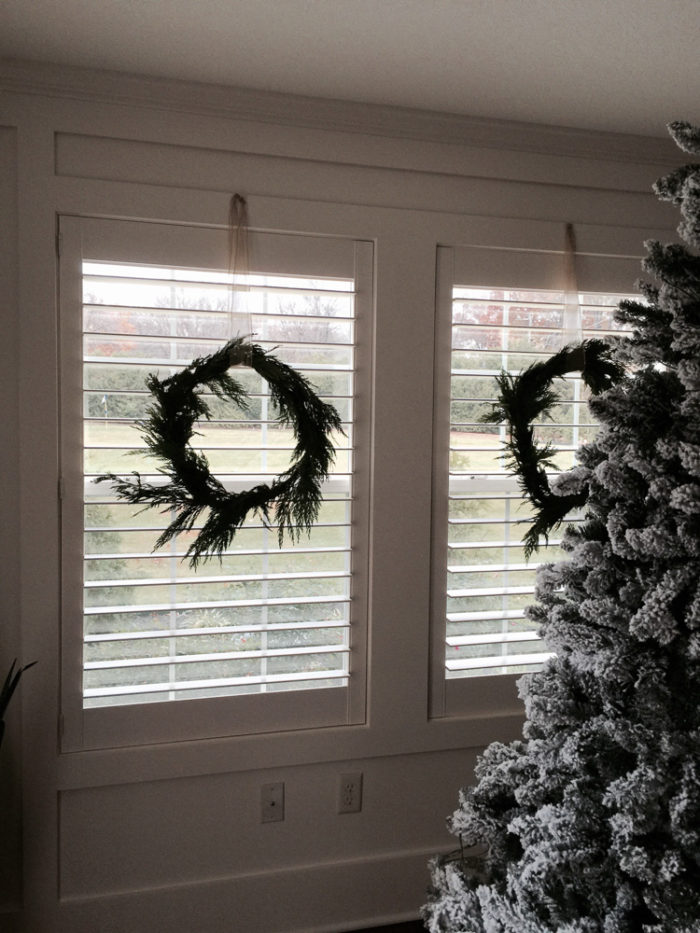 To hang I used Command Hooks (for my stockings too) so they can be easily removed without any damage after the holidays.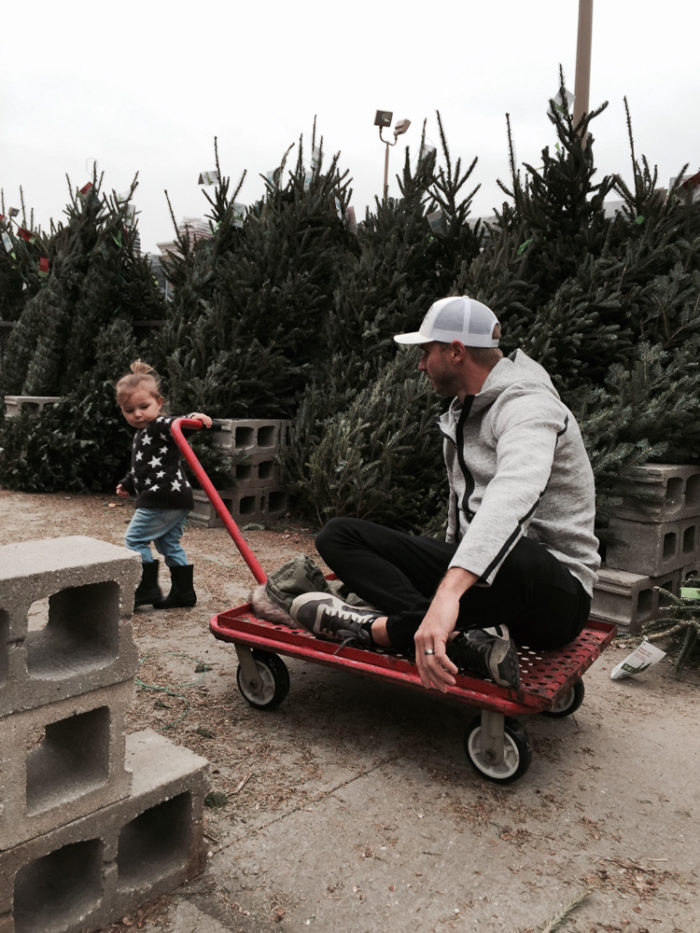 My favorite part is going out as a family and getting all the fresh holiday decor. Trees, rosemary mini trees and garland are what we get!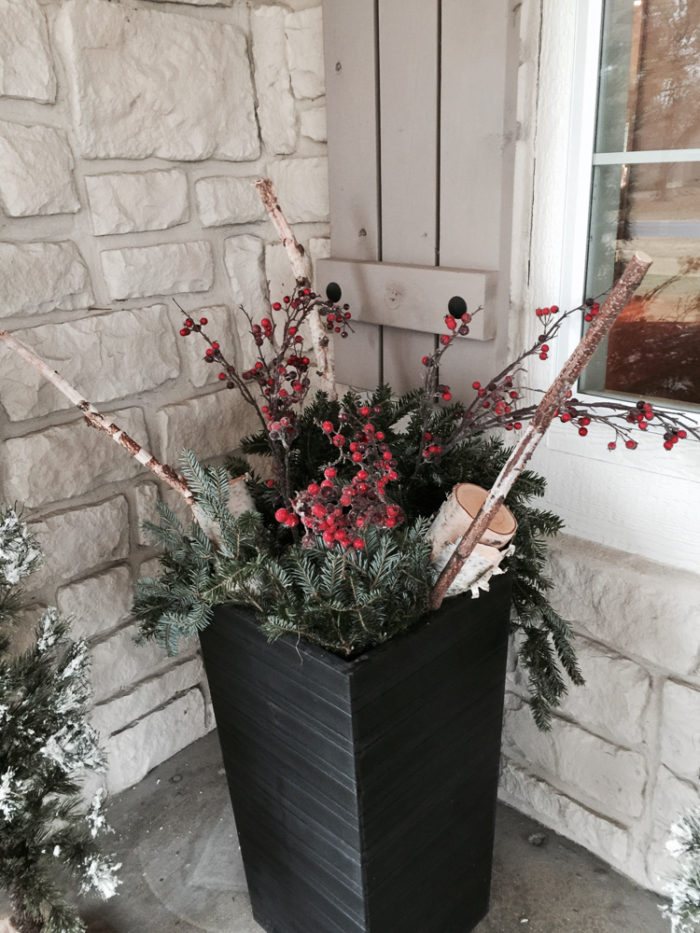 Outdoor Pot here // Berry Fillers // White Birch wood here and here
For the outdoor pot, it was super simple! First I got all the greenery free from Lowes-during the holiday they have a big bin of tree trimmings you can take home for free! Then I had some red iced berries to stuff and some white birch wood, thick and skinny, in different lengths and arranged it all in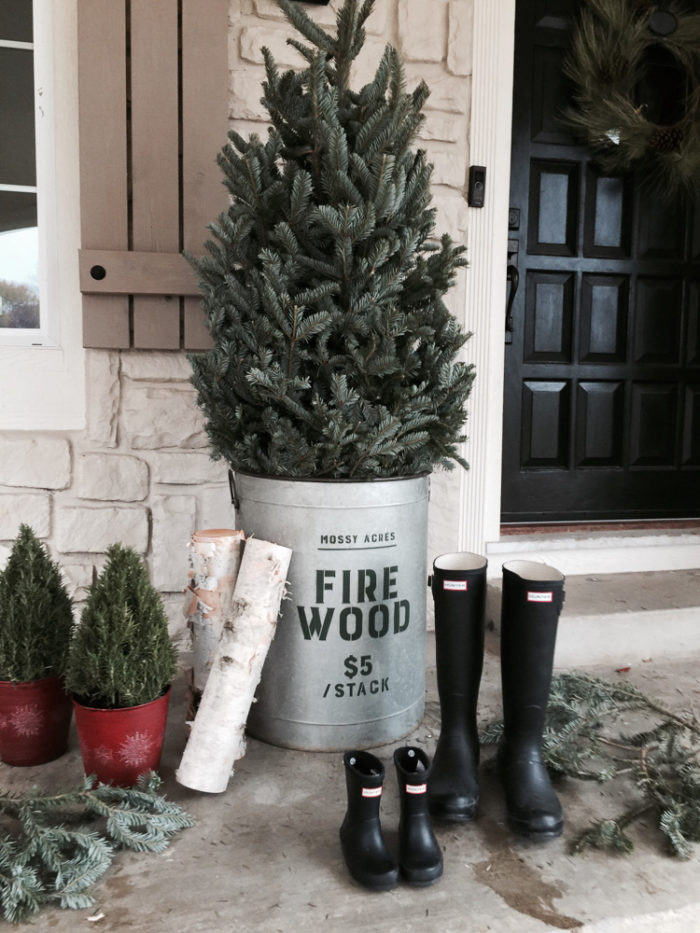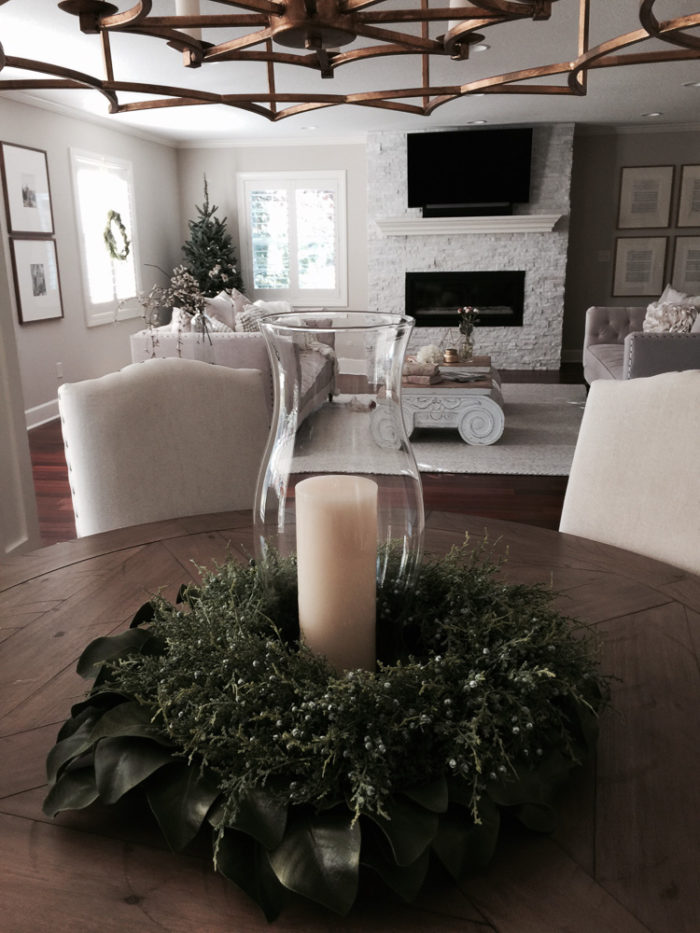 Table center piece is two different wreaths stacked with a hurricane vase and candle. I love the flameless candles from Pottery Barn, they are worn every penny, because you never need to buy new, they look so real and I love having them on all the time without worry about the fire.  Here are two similar wreaths here and here.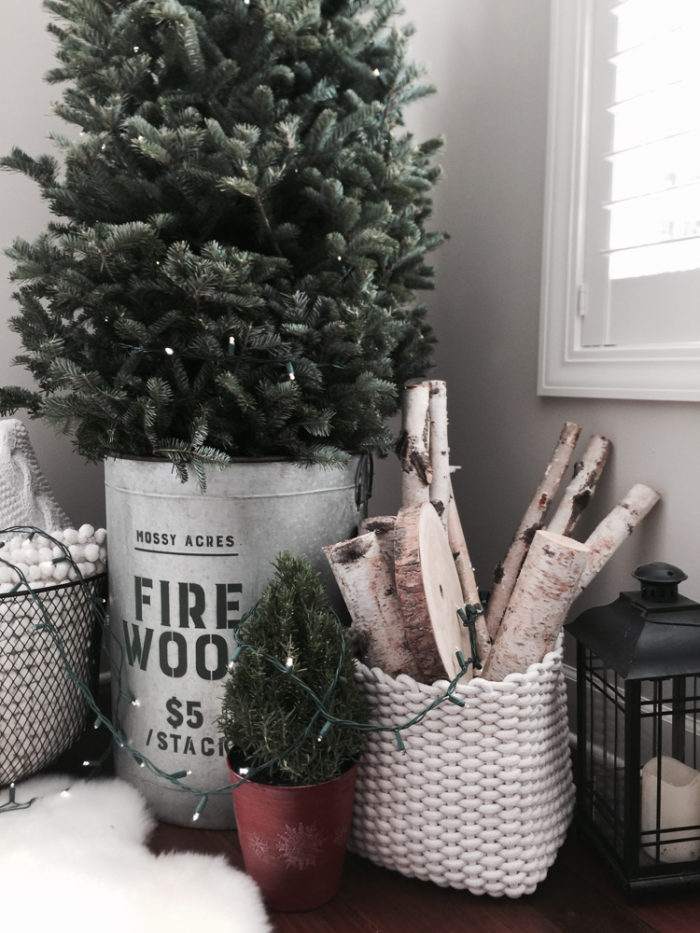 I love using white birch wood as a filler in my baskets and around the house for decor. So pretty and inexpensive to use all year round.
I love this Christmas tin so much! I got this at a local decor shop and I cannot find anything similar online. We used a real 6 ft tree and it perfect in the tin. Once Michael got the lights on the tree, I felt it looked so pretty alone, I didn't add any decor.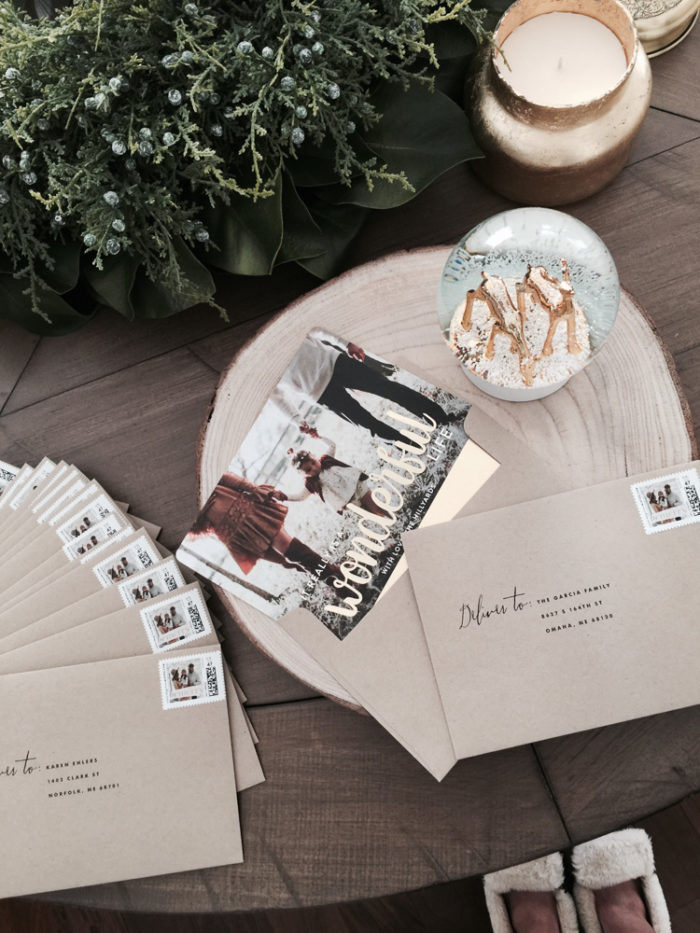 For holiday cards, I loved Minted for their beautiful and unique designs. The attention to detail on all their cards, ease of uploading and accessories is what I love most. The design process is so simple. This year we used their service to address all our cards, which was SO NICE and I loved making the personalized stamps.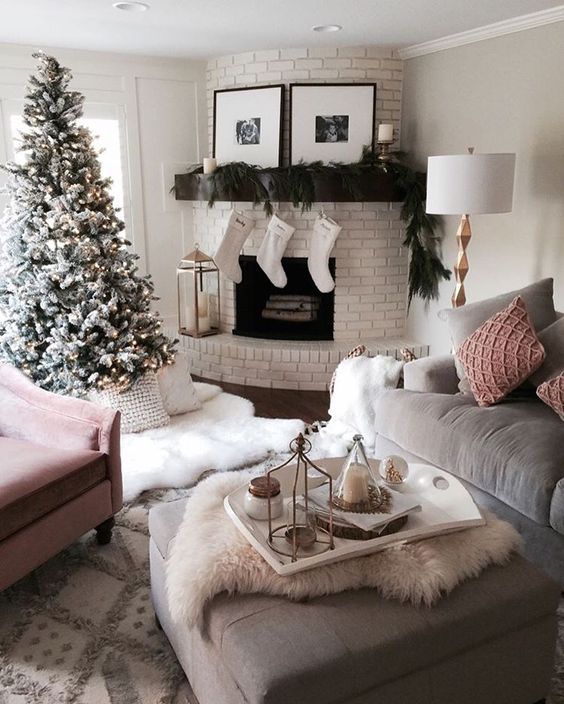 Christmas Tree // Stockings //
For our big tree, I love that it is flocked because it is pretty enough to leave with no ornaments. This year I wanted no fuss and once I got the tree up, I loved how it looked alone. Fresh garland is a favorite of mine for the fireplace, easy and simple but so pretty and smells so good. Can't forget stockings, and cozy throws and rugs.
xx
M O R E  H O L I D A Y  D E C O R  F A V O R I T E S