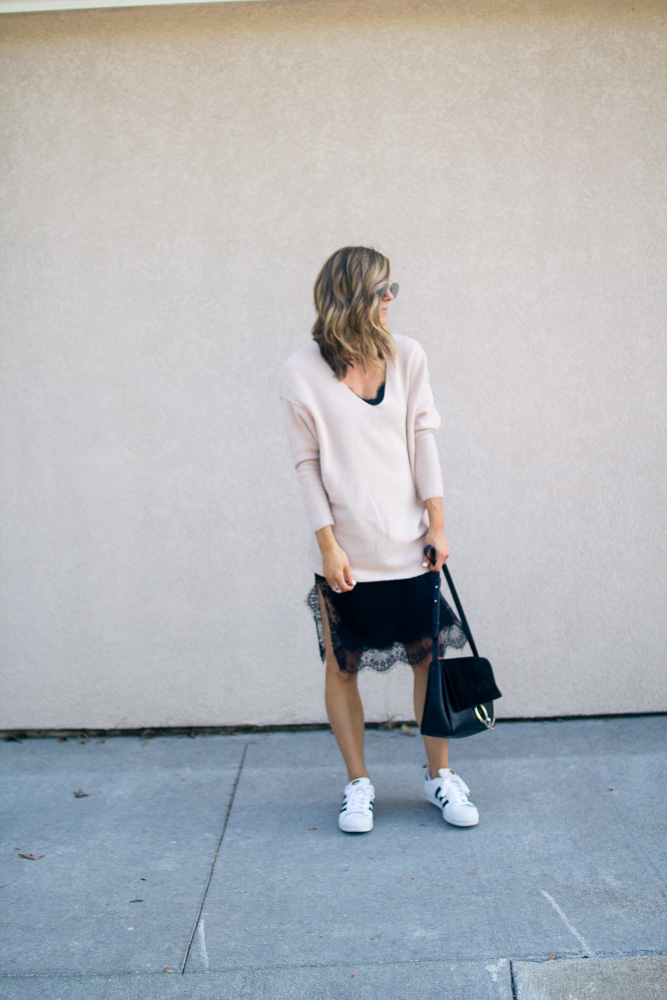 It's easy to wear a slip dress from day to night, a sleek, simple cut makes this piece like a blank canvas for layering on accessories and adding jackets to change up the look. This soft, lace, black number from Bloomingdale's is one of my favorite dresses for that reason, and will be coming on multiple trips with me this fall. The beauty of a slip dress it that it weighs nothing, packs easily, and can be combined with almost anything for a daytime or nighttime look. Here's how you can style it.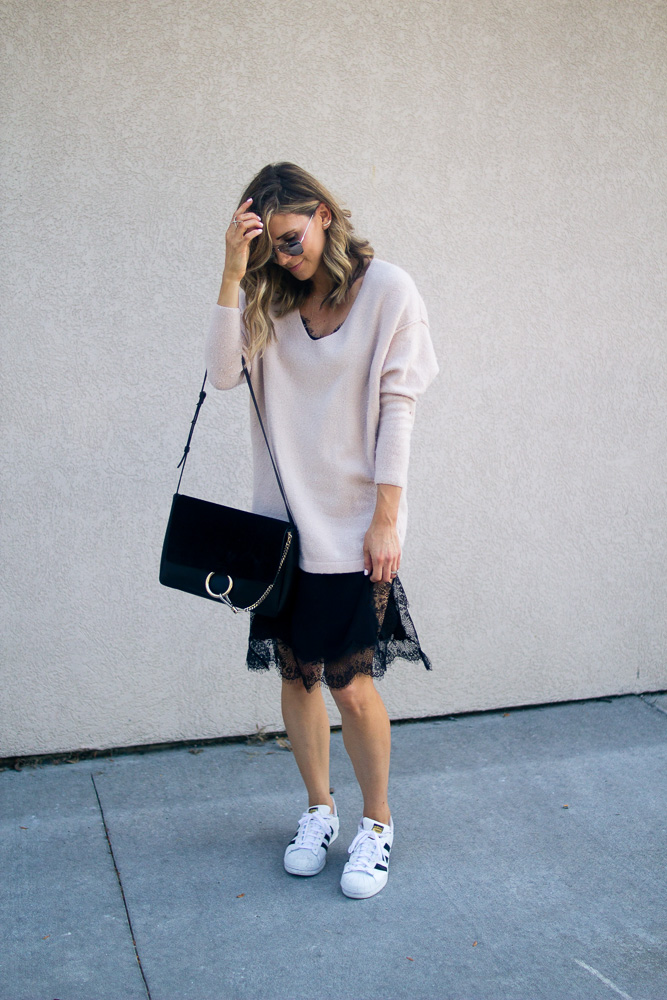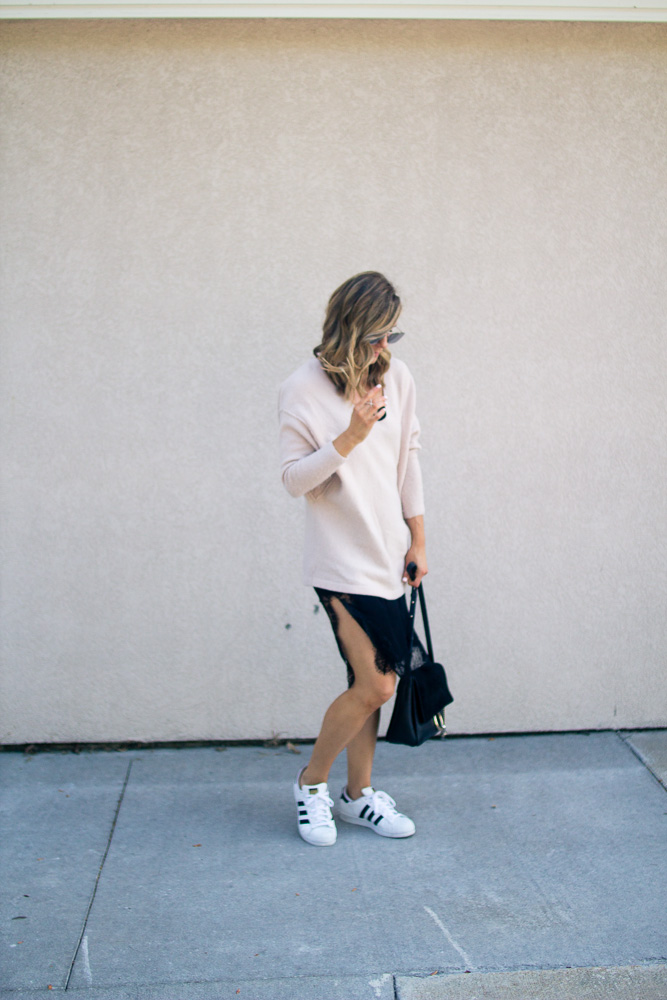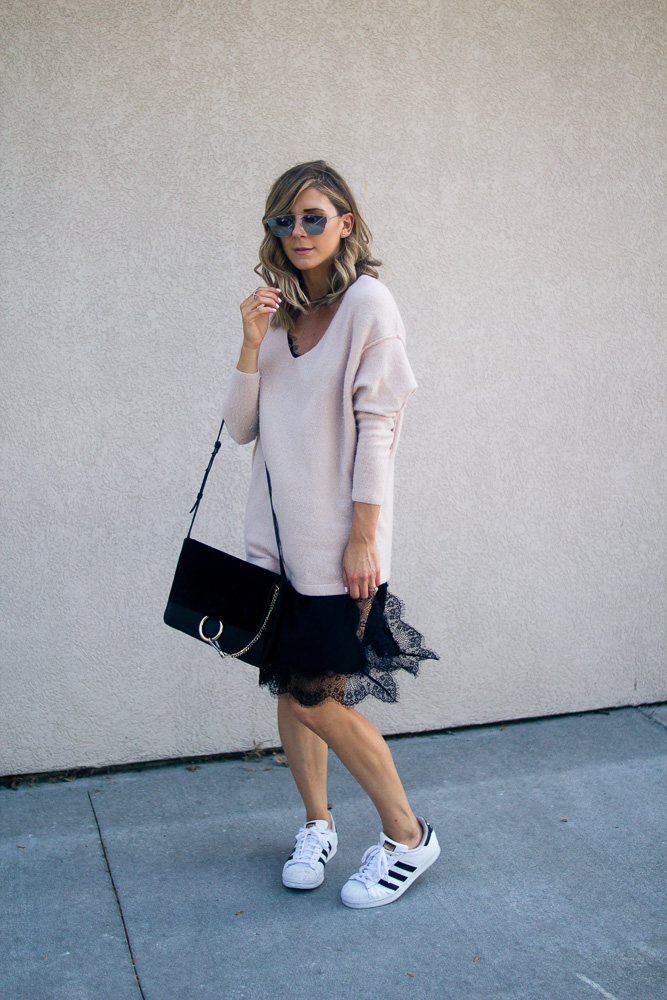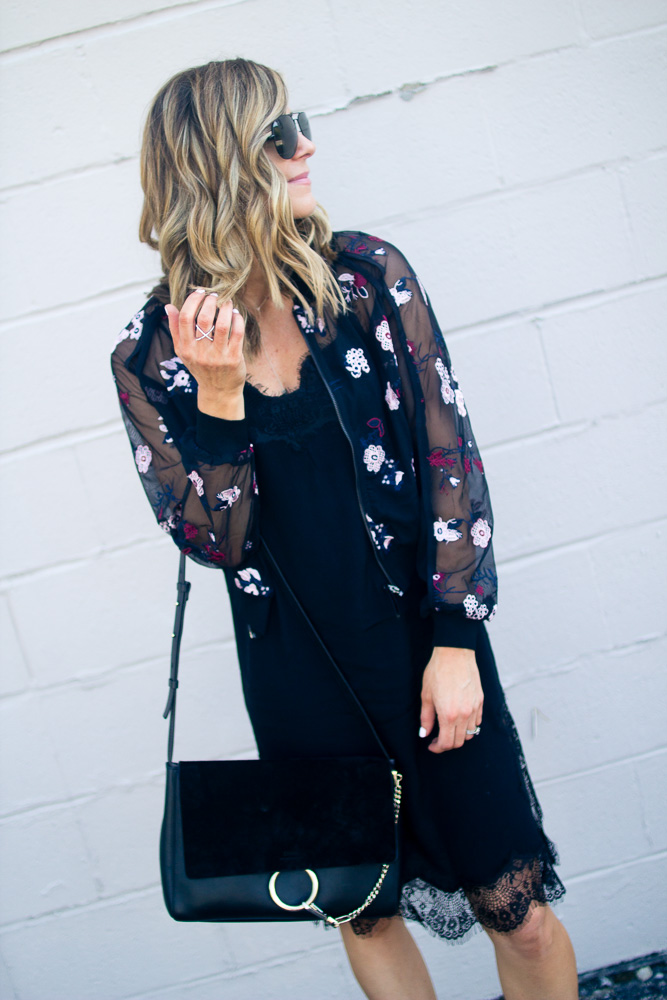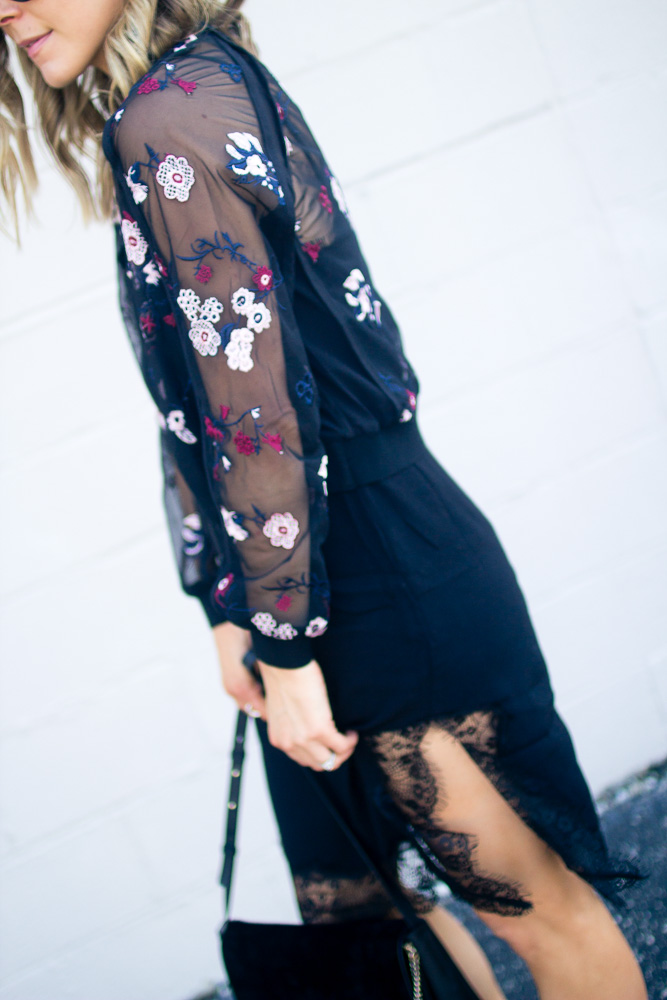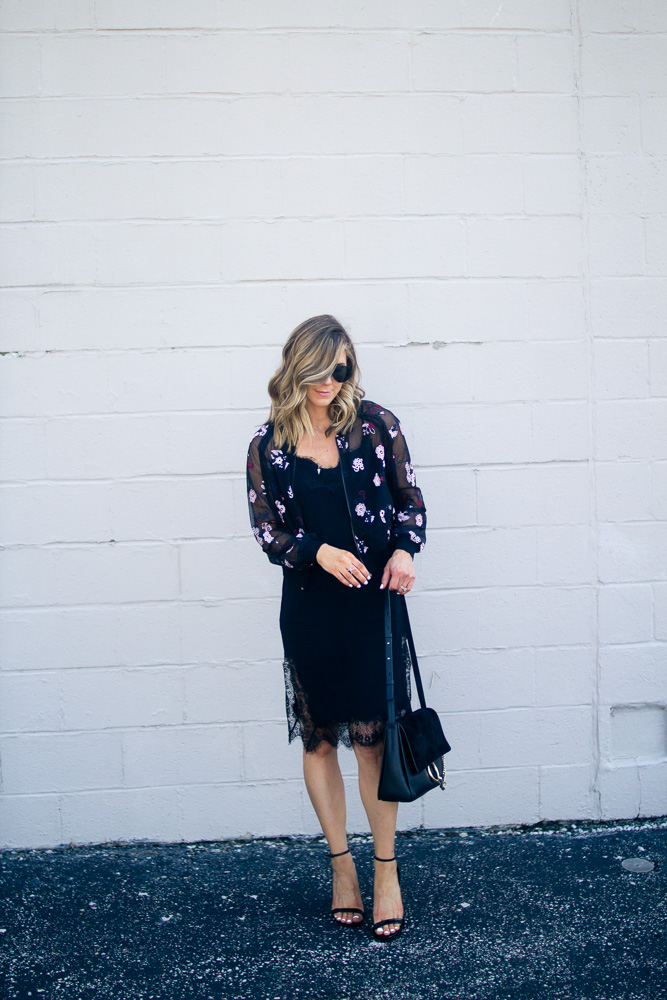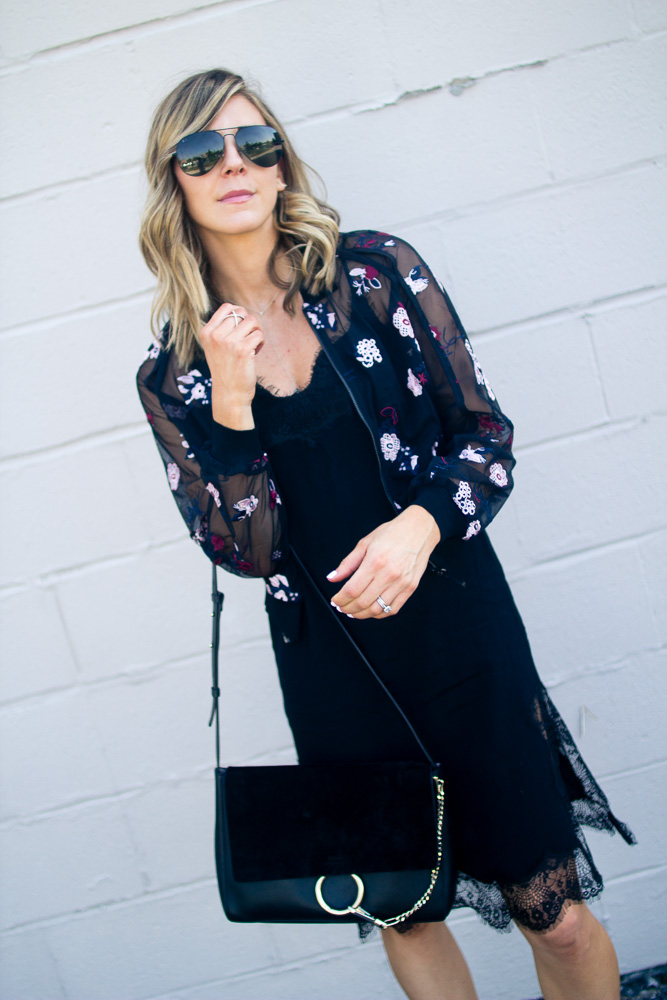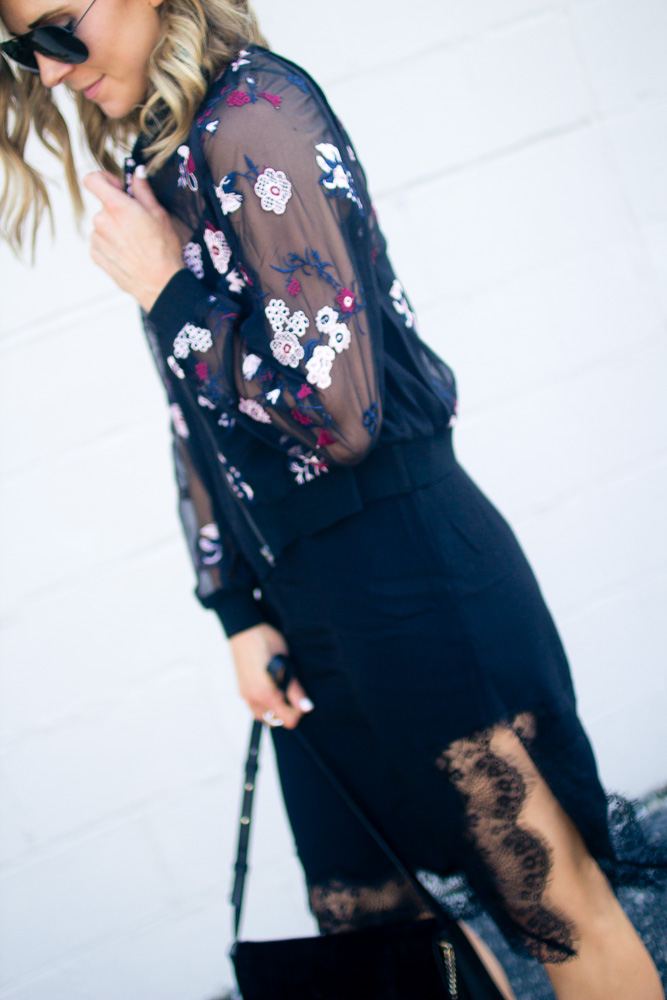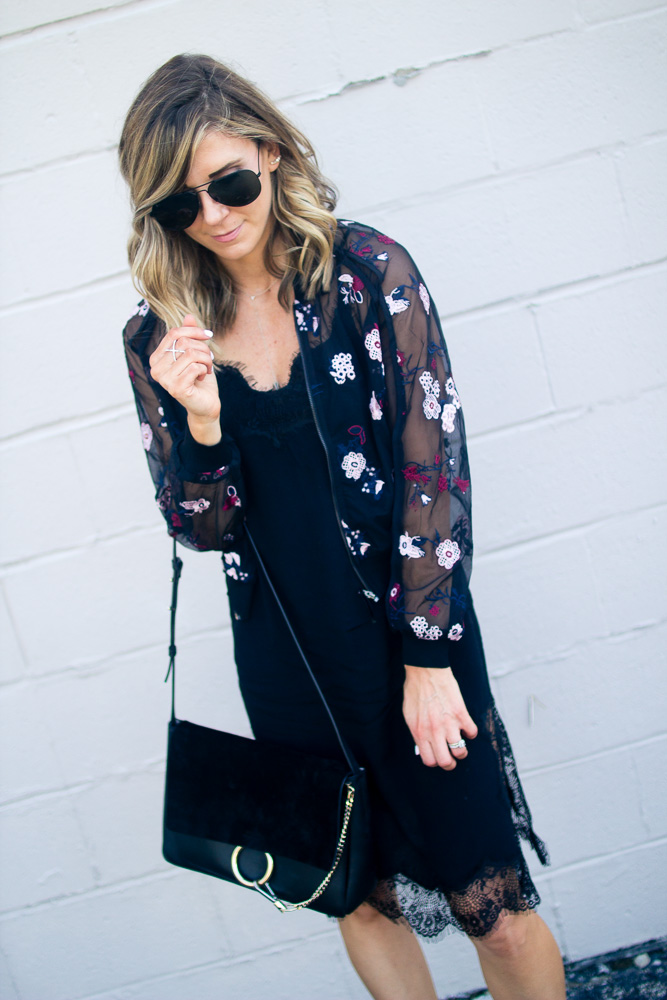 Slip Dress // Floral Embroidered Floral Jacket // Heels //
 First look: Sweater // Slip Dress // Sweater
My slip dress and jacket are both under $100 and both exclusively sold at Bloomingdale's! Have you checked out their 100% exclusive collection? So many items great items! I linked some of our favorites from the 100% exclusive collections below.
Becky xx
In collaboration with Bloomingdale's.