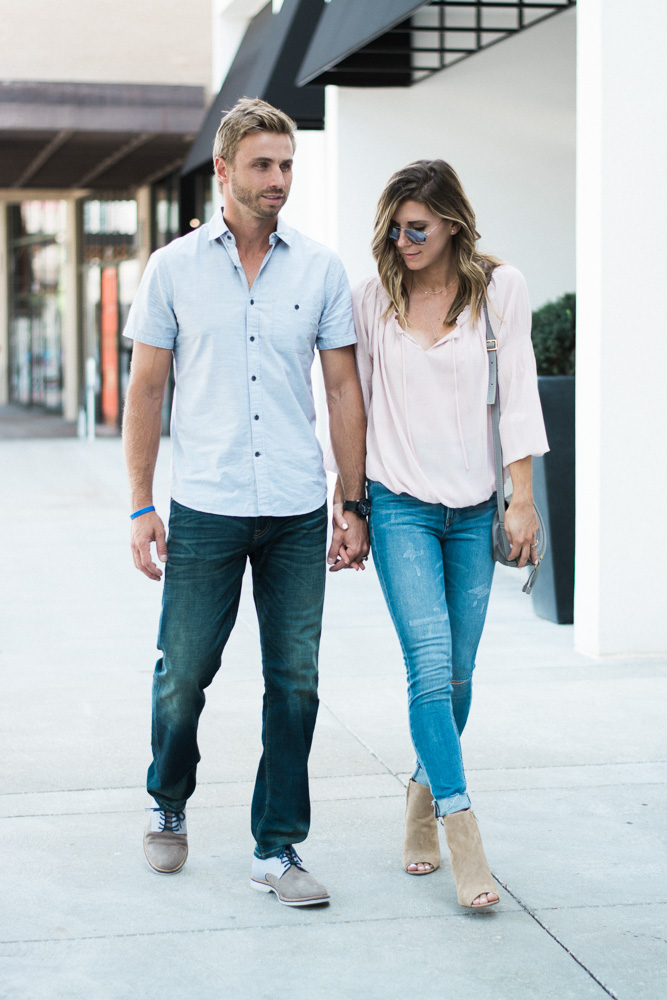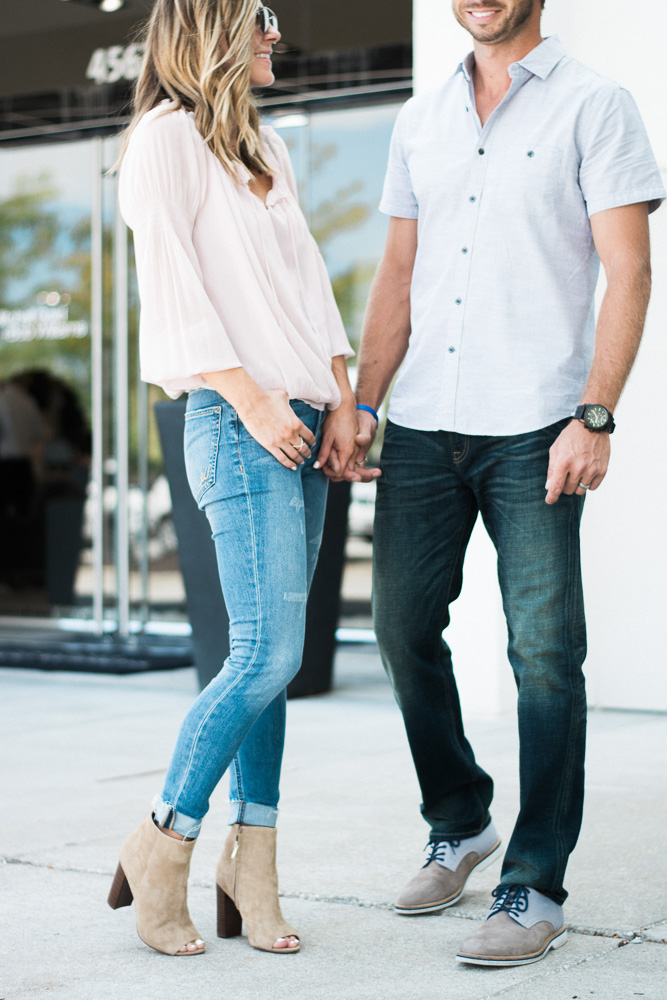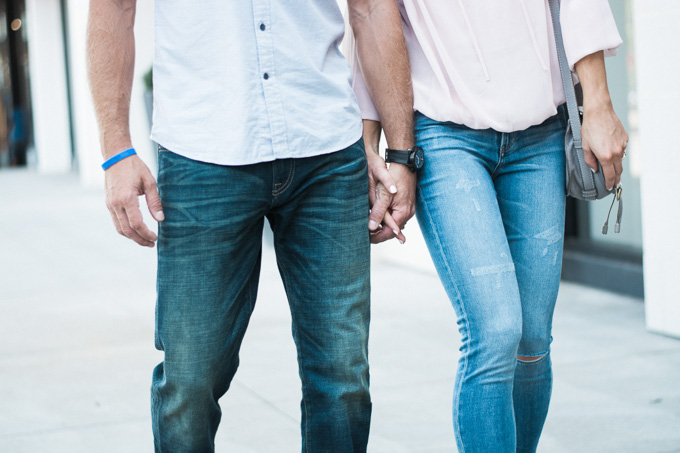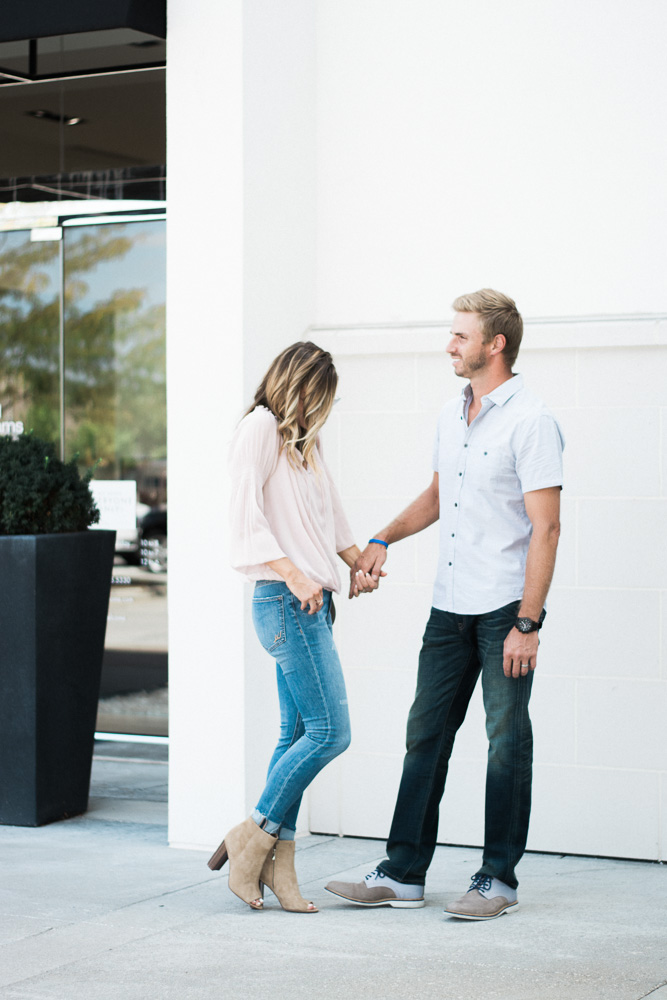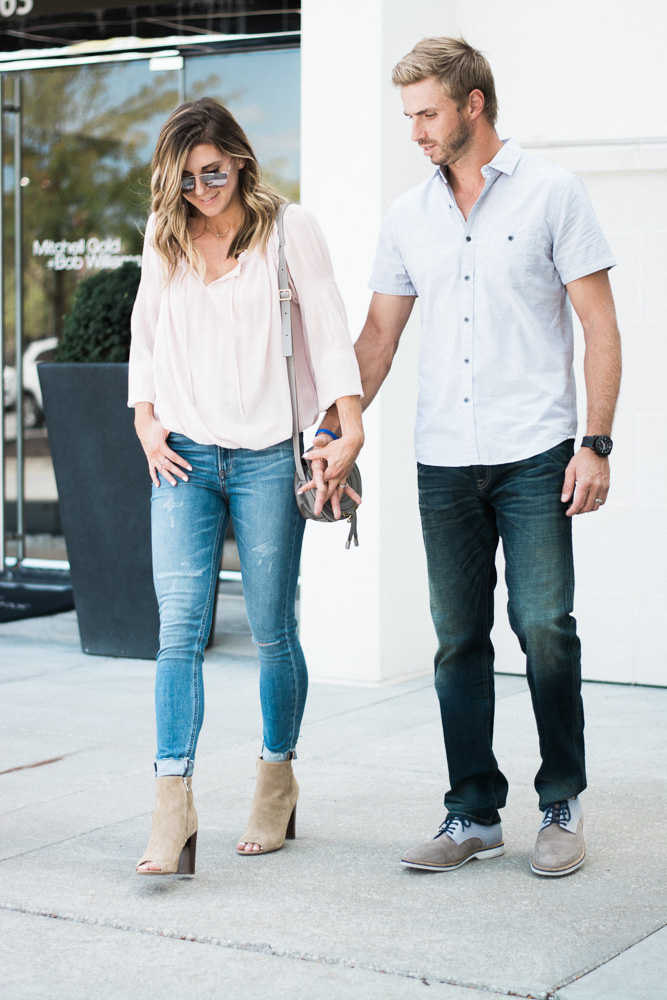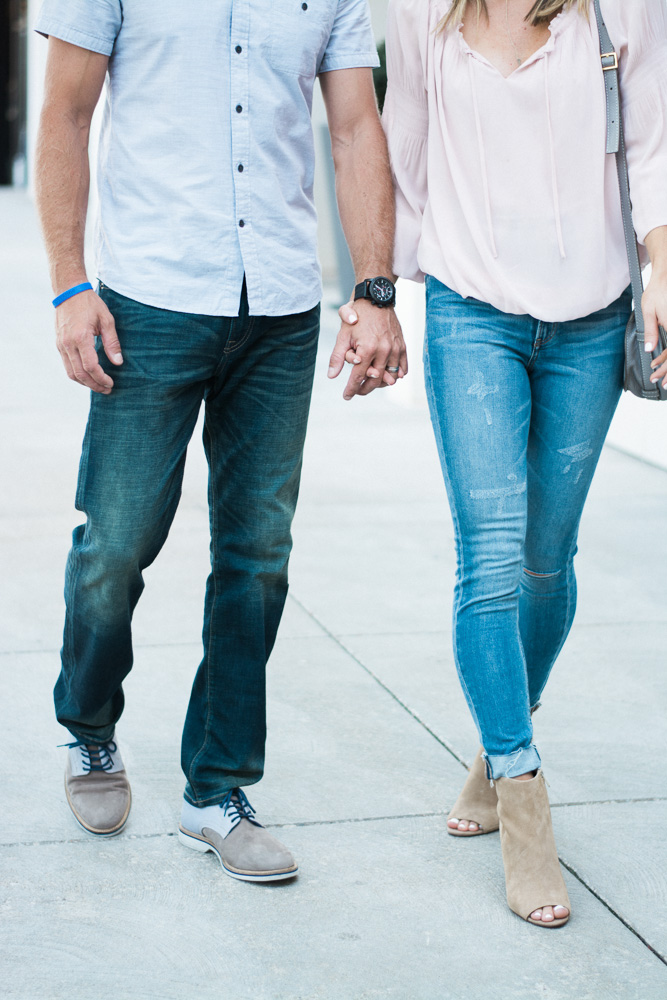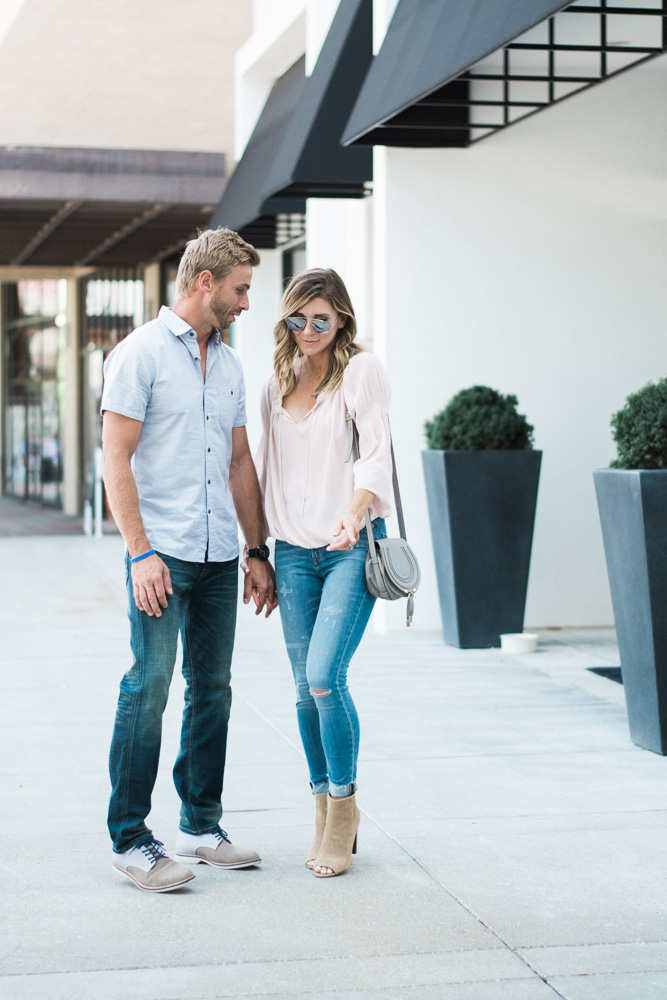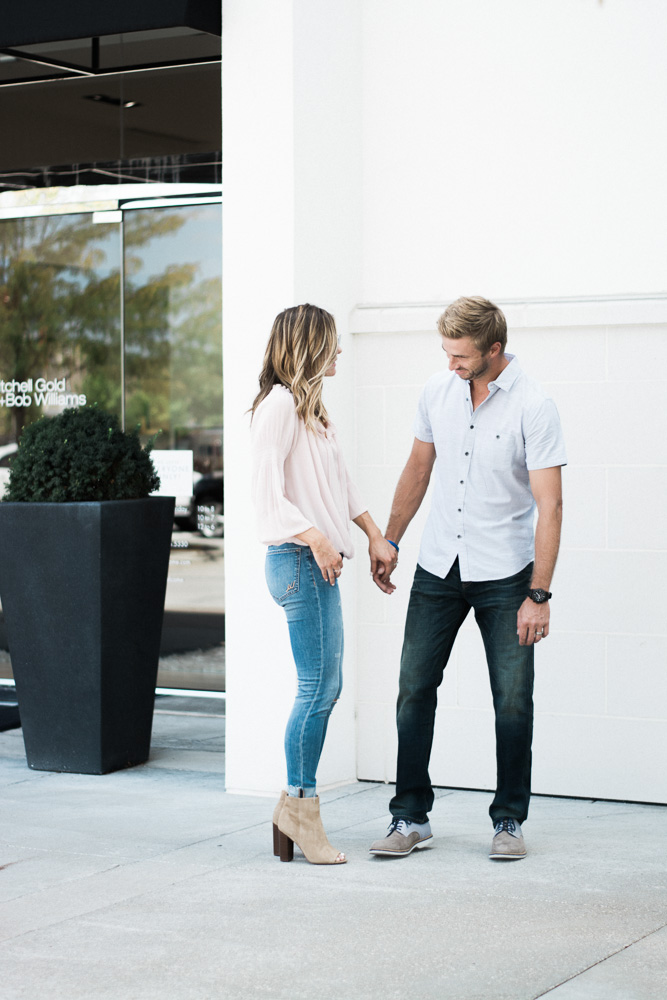 My look: Express Jeans // Express Blouse // Booties here
His: Express Jeans // Express Short Sleeve Shirt // Shoes
One thing that Michael and I both have in common when it comes to our style is that we love jeans. Michael has always appreciated a good (well-fitting pair) of jeans and it actually quite picky. The one place I know we will have no problem finding the perfect pair (for both of us) is Express. I love the fact I know we can walk in and find just the right pair, plus an entire outfit for not only Michael but myself. Express has really stepped it up this year for denim. On our most recent trip I walked out with a several pairs including these flare ones (adorable), these ripped boyfriends and the skinny pair that wear so well with booties for fall (seen above).
Sharing more favorites below.
Becky xx
In collaboration with Express.
FOR HER:

FOR HIM: