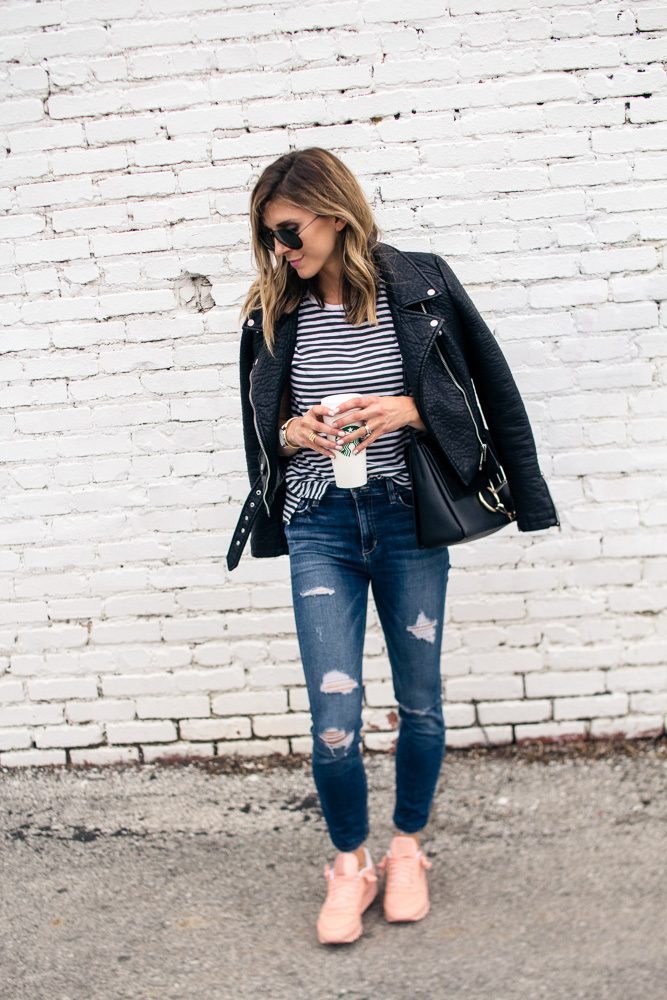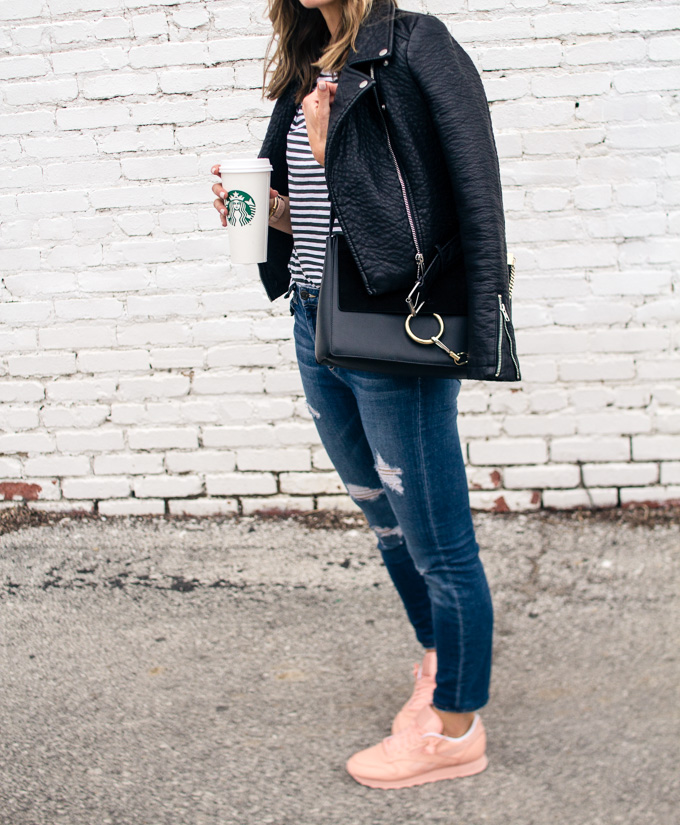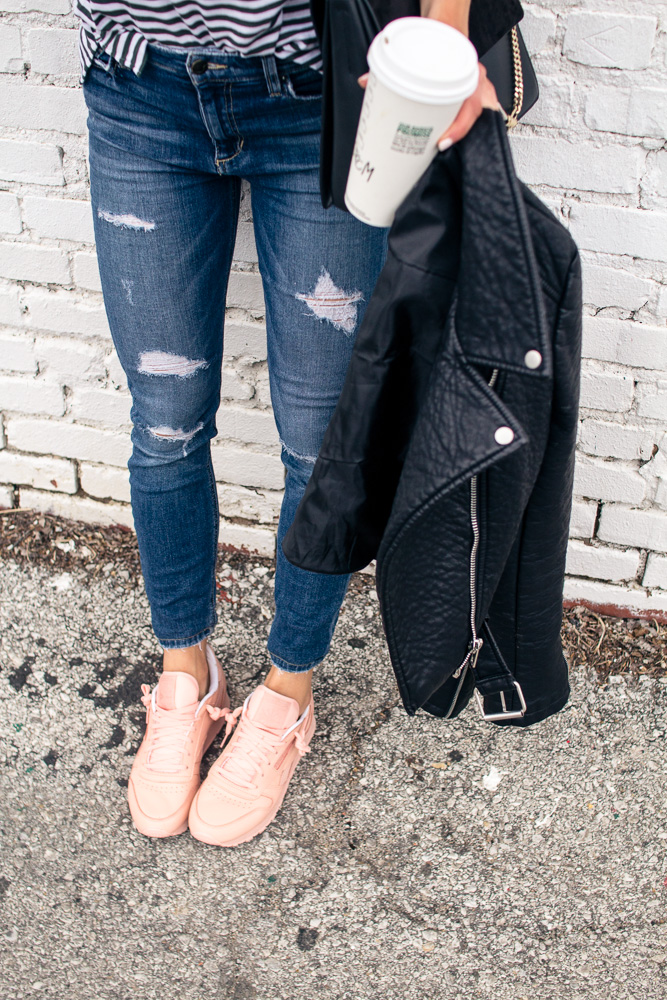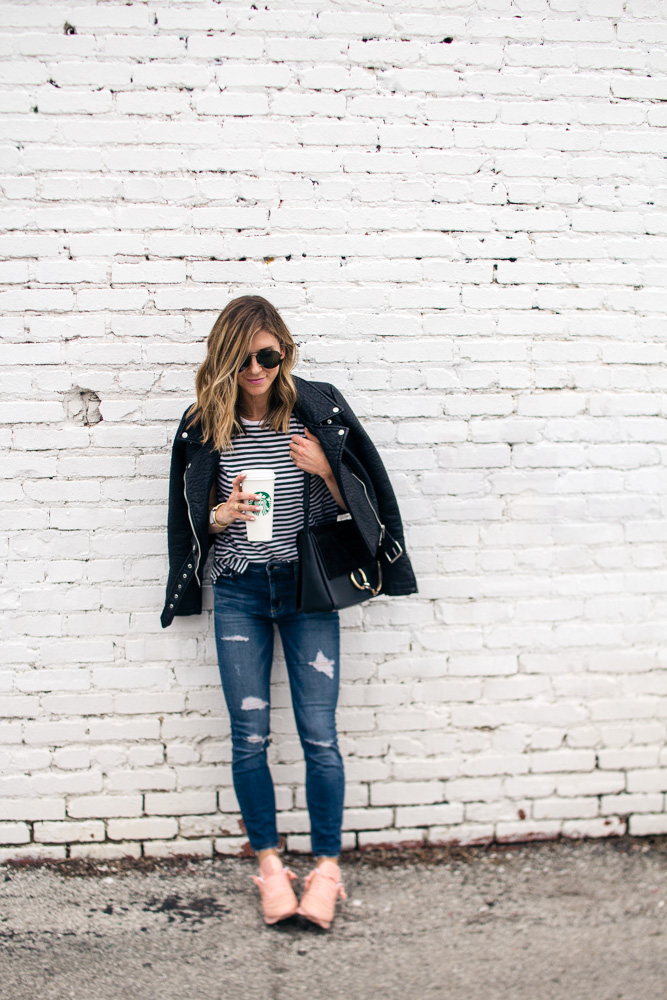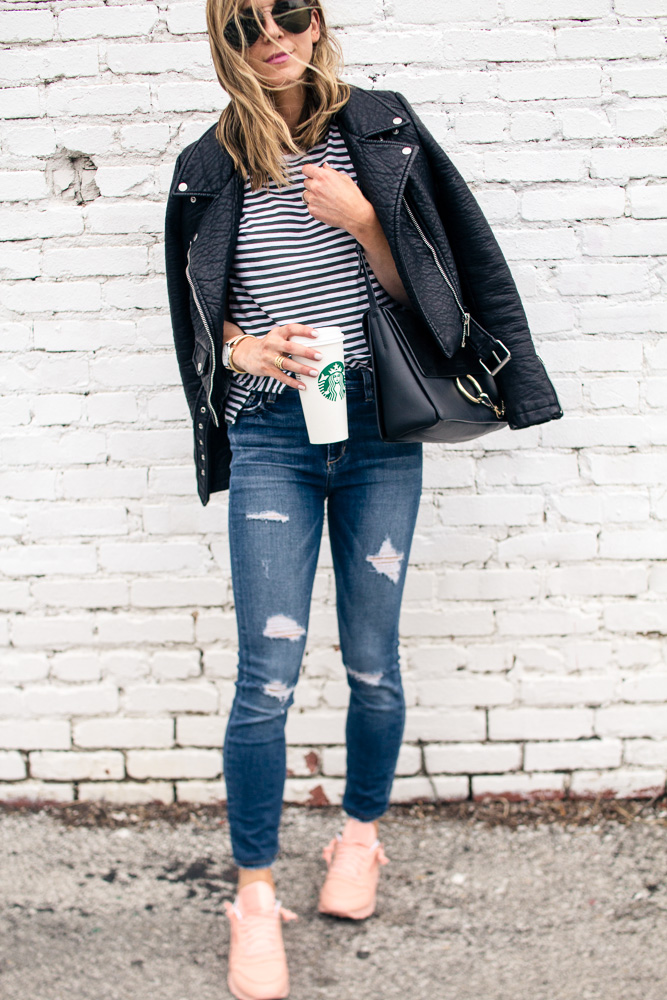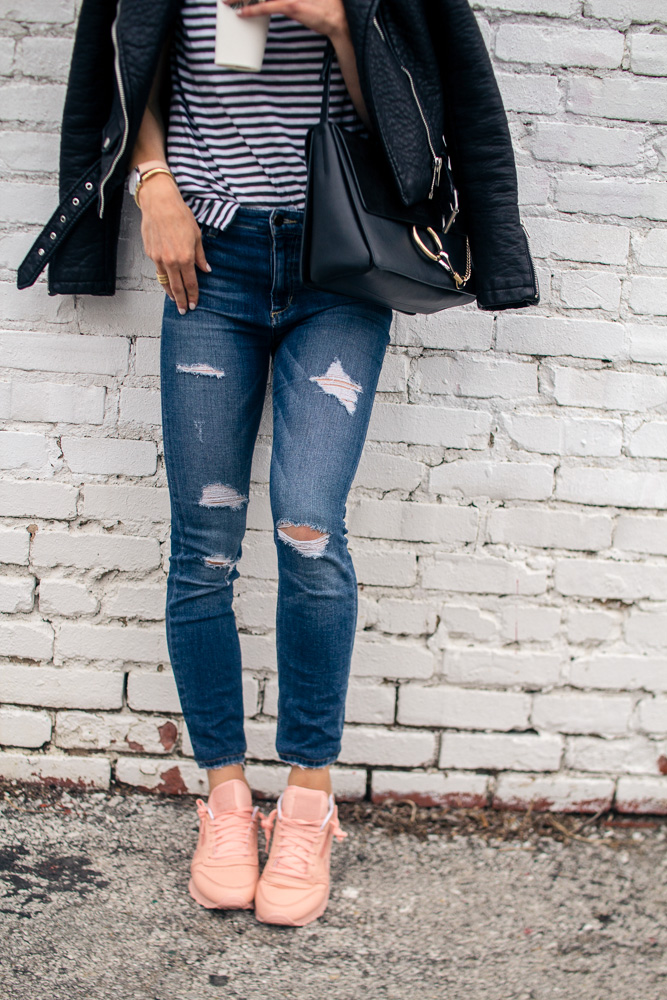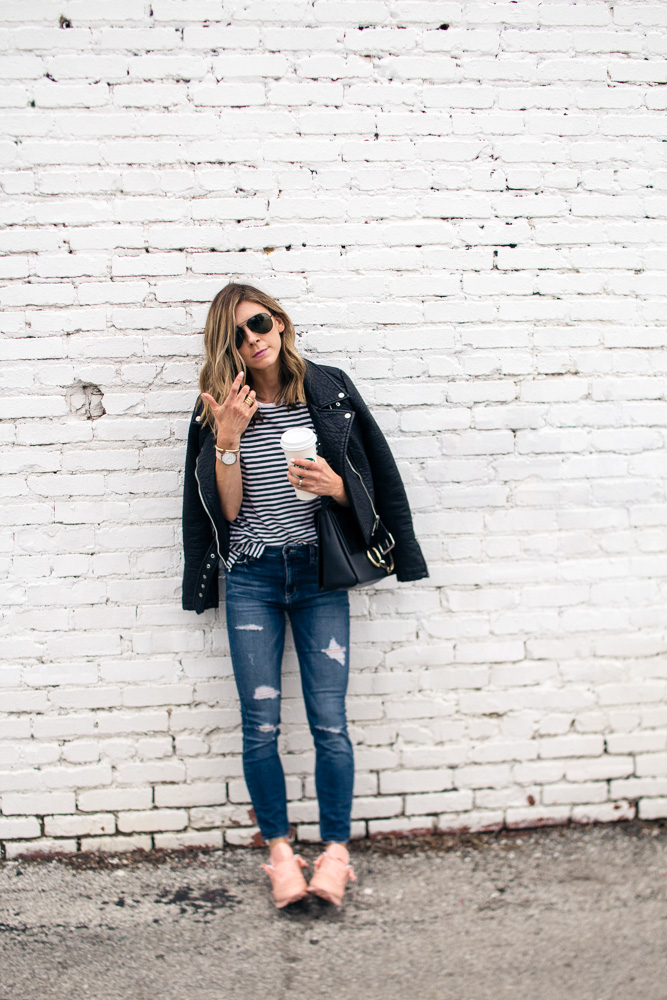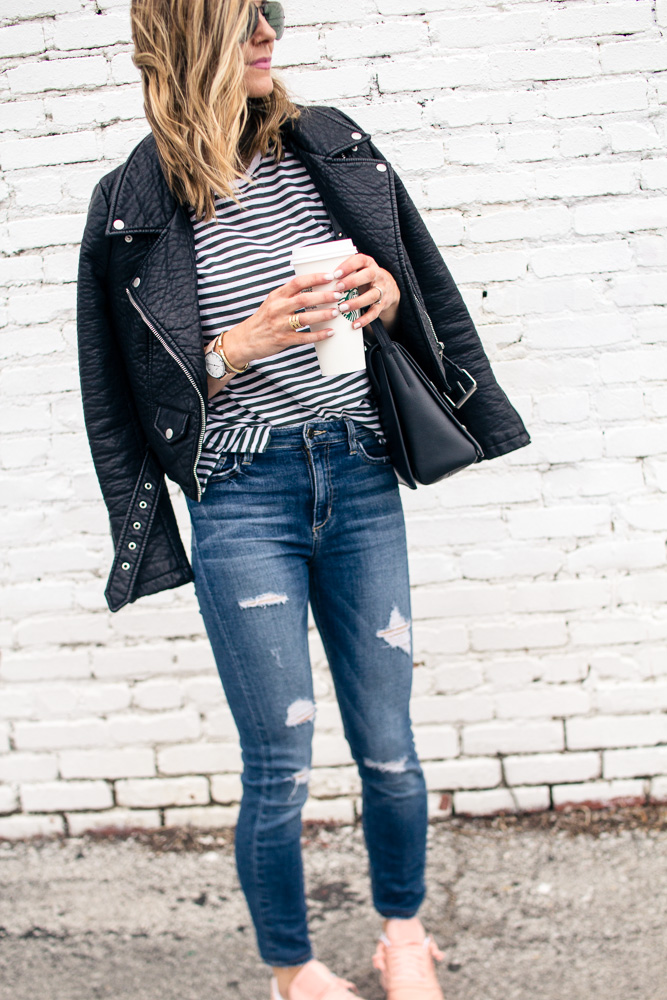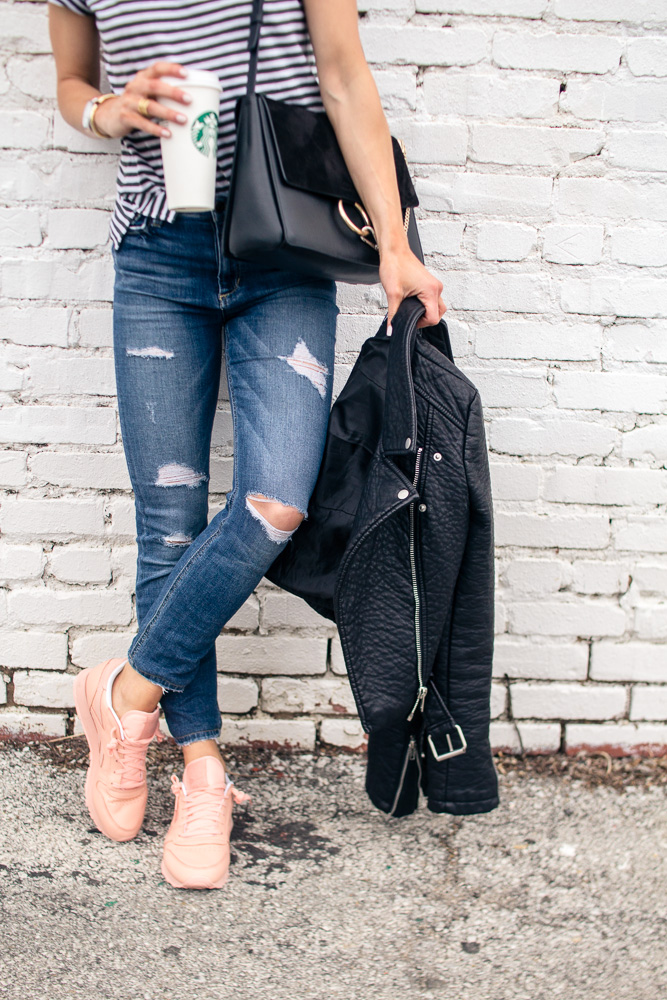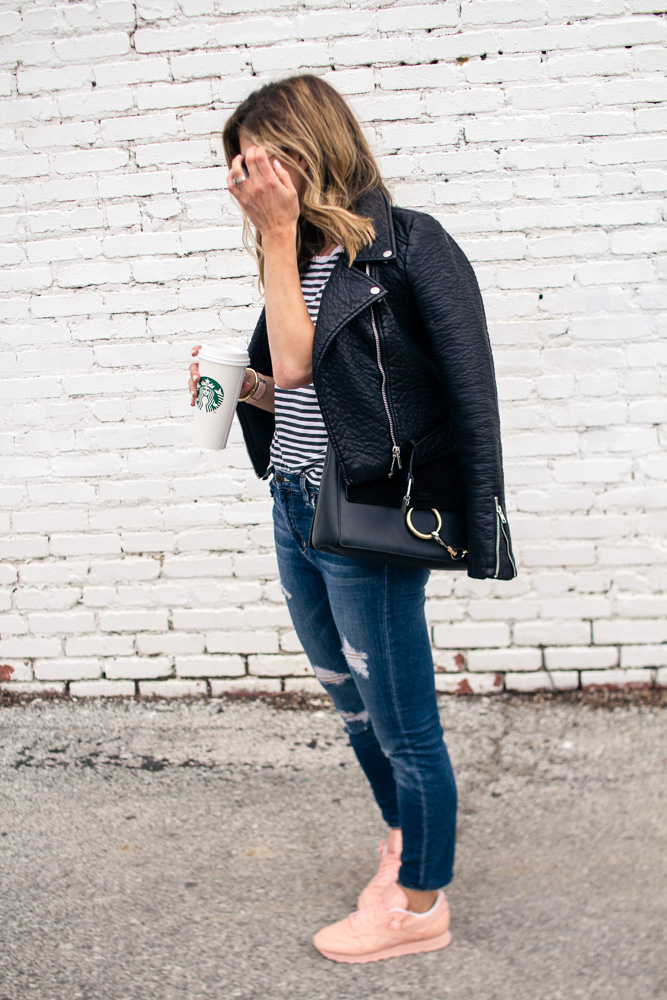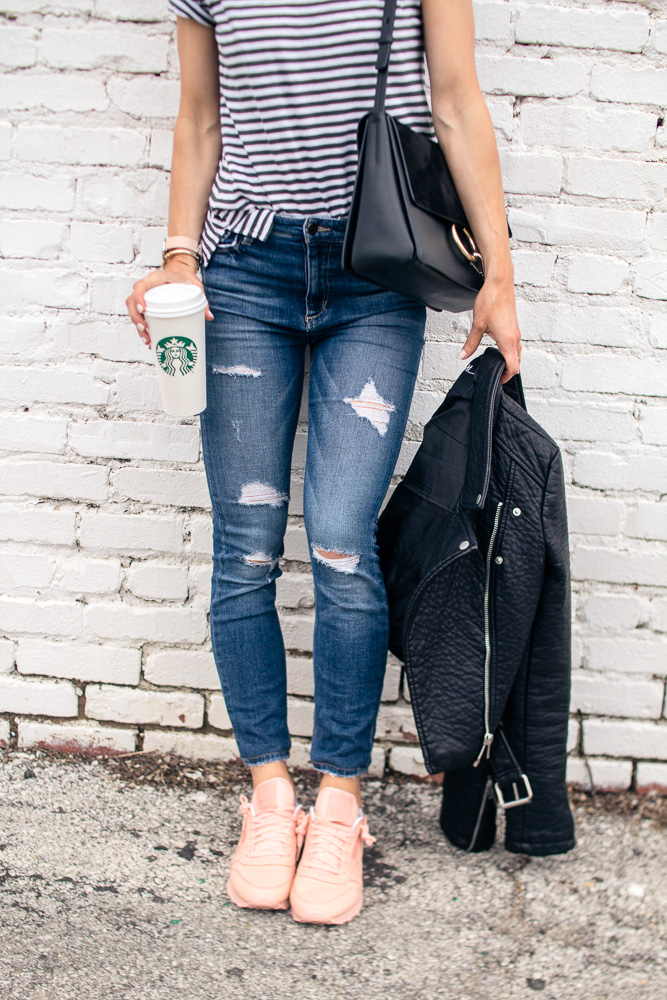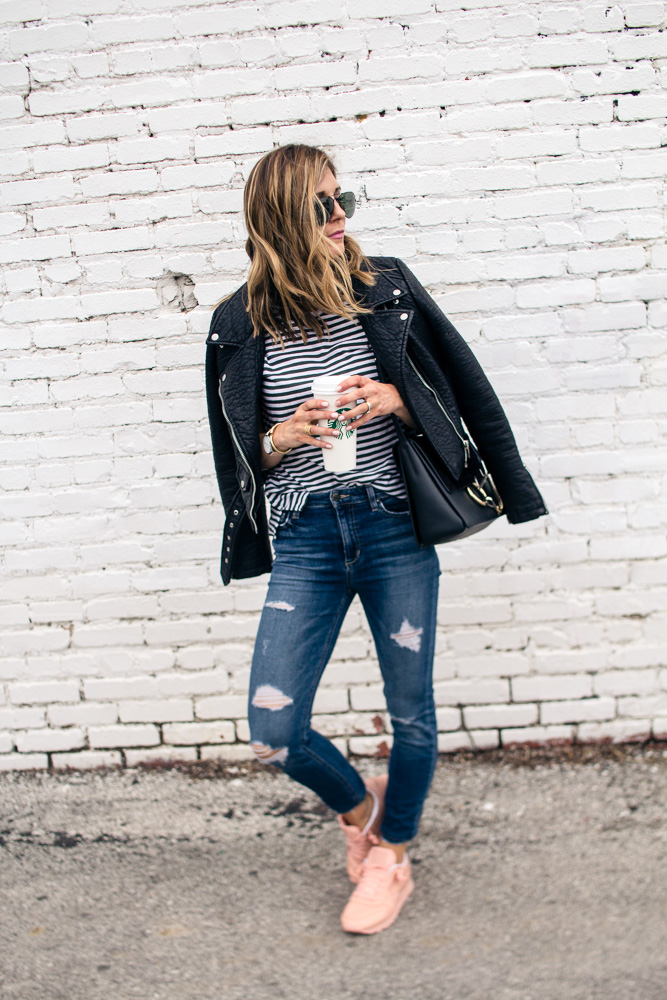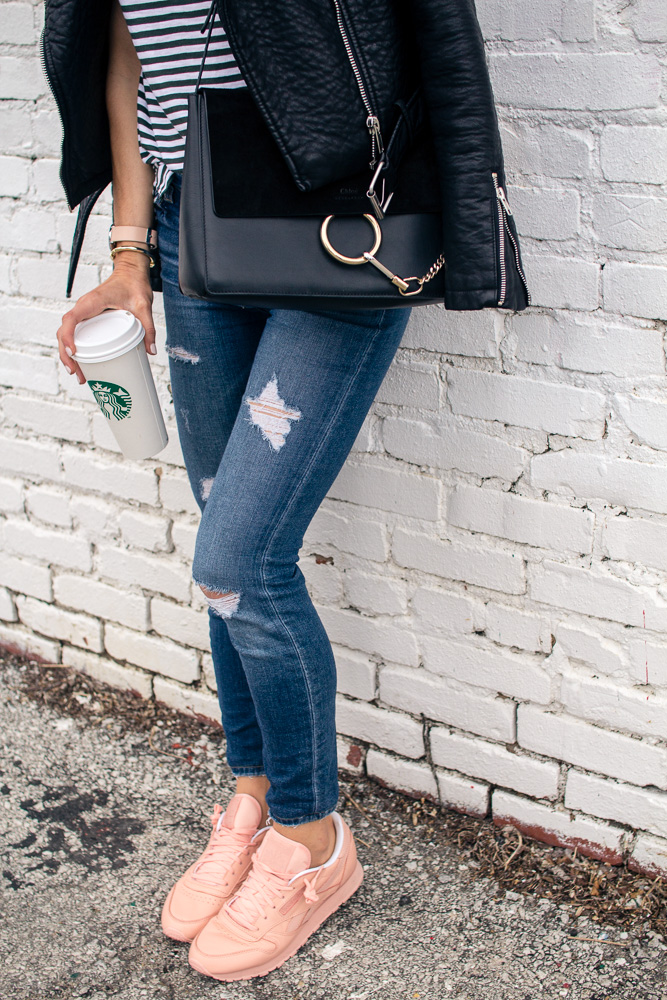 I hope you all had a great weekend! I traveled 5 hours to visit my parents since Michael's gone on a work trip. If you follow me on snapchat, then you may have seen that I got the Halo laser done on my face. I am on day 4 and my face is starting to peel and my new skin skin beneath is coming through. I look just like I got a sunburn and now am peeling, but you wouldn't notice unless I mentioned otherwise. I will update more on snapchat on the results.
Today, I'm sharing a go-to look I wear often. Jeans, sneaker and tee. Simple, right? I love pairing a retro sneaker and unexpected color at that to change things up. These Reebok originals are super cute in pink and even can be worn with a fun summer dress or skirt.
Thanks for stopping by! Love you guys!
Becky xx
Sizing:
Tee-wearing size small. Fits true to size.
Jeans-wearing size 26. Fits true to size.
Jacket-wearing size small. Fits true to size.
Shoes-fit true to size.

JavaScript is currently disabled in this browser. Reactivate it to view this content.