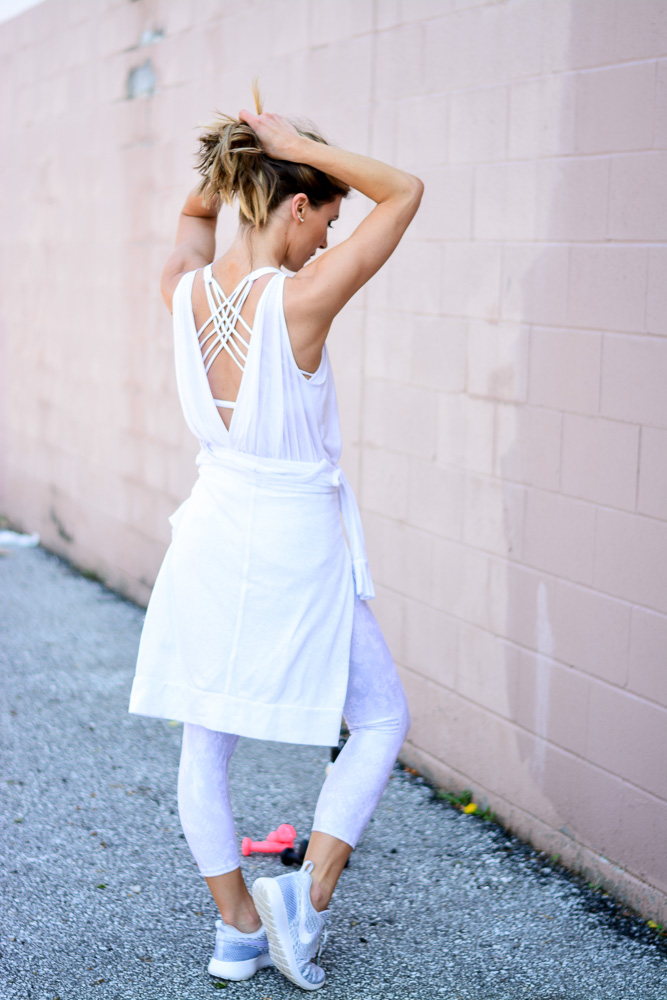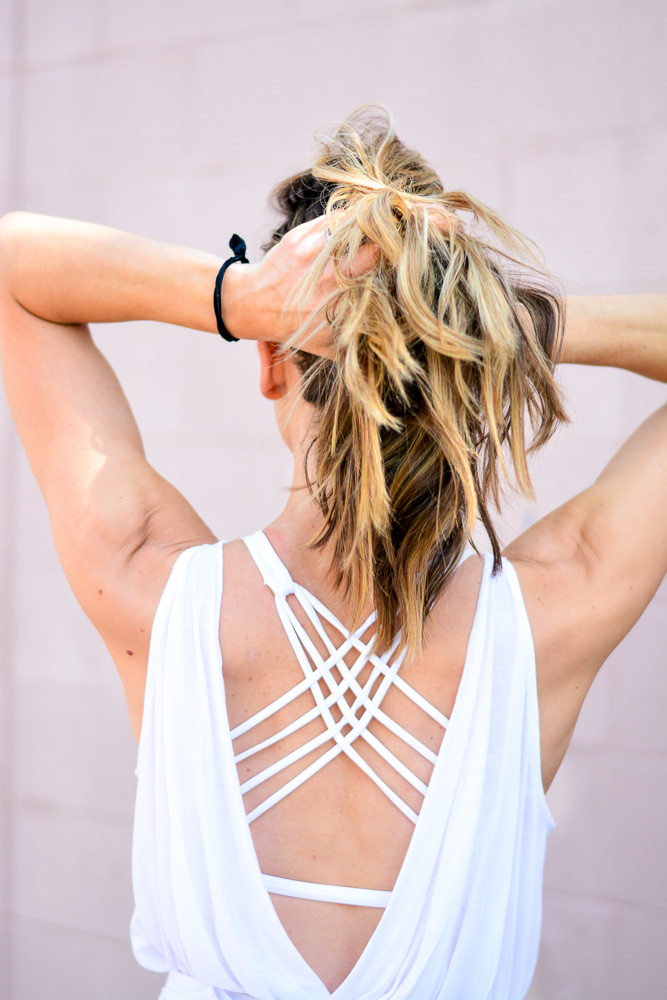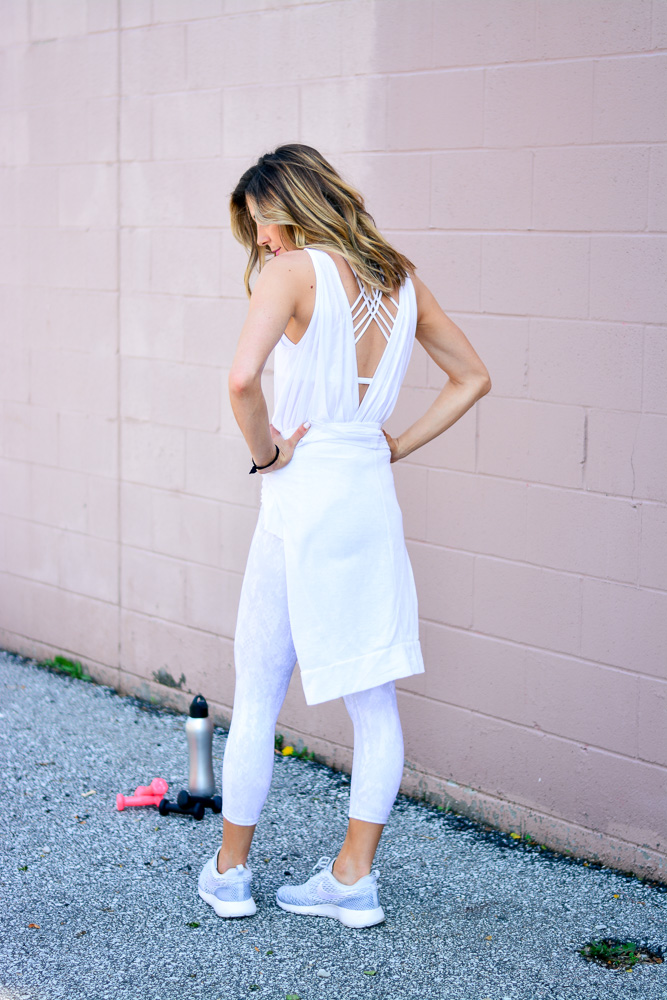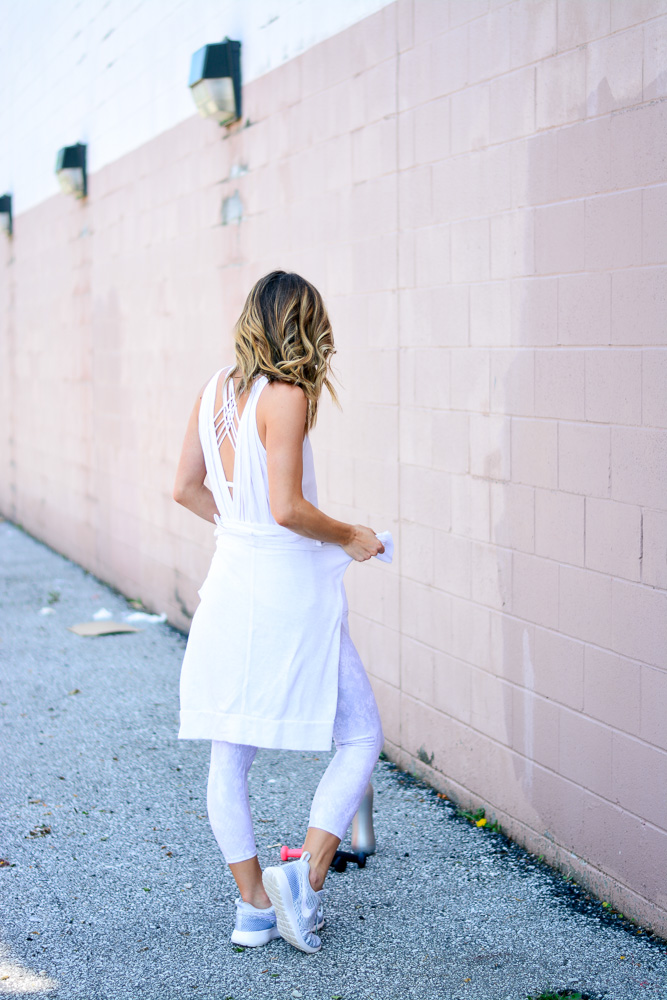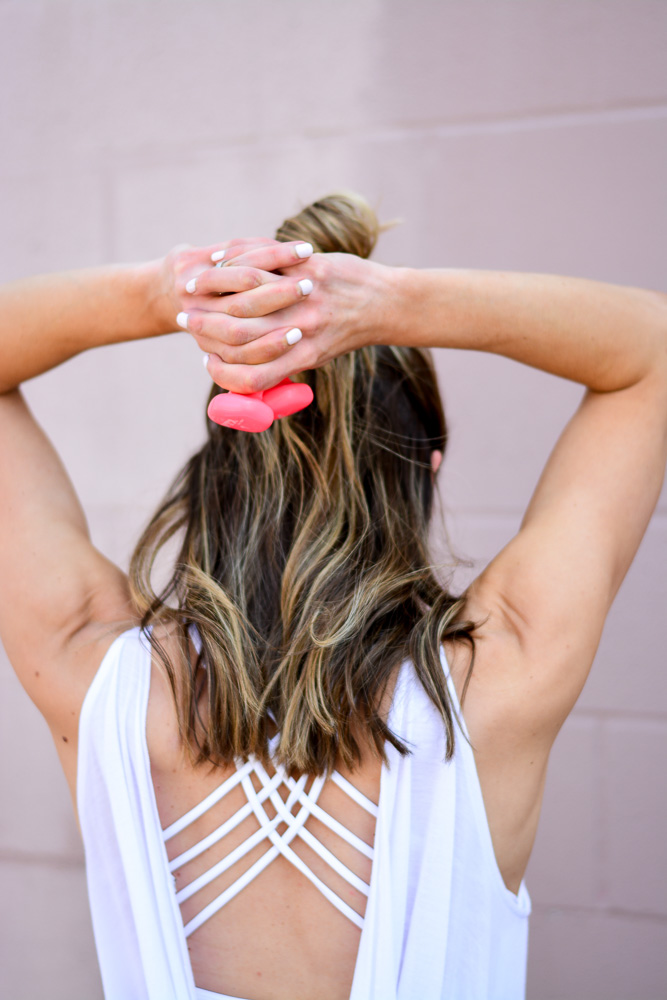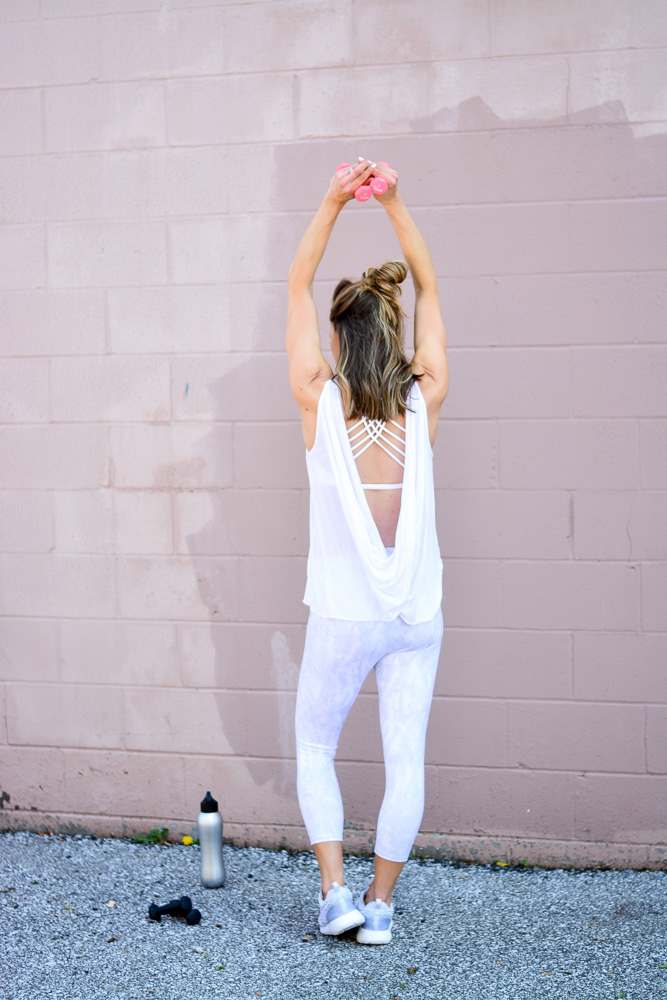 Happy Monday! Today I am finally sharing my arm workout routine! So many of you have emailed and commented asking what my arm workout all consists of and I am so excited to share what exactly I have been doing.
Let me start off by saying that I believe creating any toned body part starts with what you eat than what exercises you do. Eat clean, eat green and stay focused during the week is my motto. Weekends, don't be so hard on yourself, just like the next gal, I love my margaritas and Mexican food. I'll also tell you that arms have always been a big focus when I workout for years now. To me arms are the easiest part to work out and they are the body part that shows the most so why not work them out and work them out good?
Since I moved to Kansas City I recently discovered
Fusion Fitness
(
AKA Sweat Lab on YouTube
) and I am hooked. Fusion Fitness is like no other fitness class I have every attended. It is by far one of the hardest workouts I have ever done and each day it is something new. The classes are fast-paced, intense and extremely hard! Think of high-intensity cardio combined with elongating tone moves. It is addictive to say the least. After each class I feel like I can take on the world!
 So all my KC girls, if you have yet to attend a class, it is a must! To all my other gals that aren't able to get to a fusion class here in KC, don't fret, Fusion Fitness has a YouTube channel called SWEAT LAB where you can get at-home work out video- each featuring a cardio burst and focus on a specific muscle group and new are added each week. Fusion also has
DVDs
that are available to
rent
or
download online.
A couple weeks ago I teamed up with the Fusion Team and filmed some of my favorite arm and HIIT workouts that you can view below.  Classes are normally an hour long, so I suggest doing at least several videos at a time. Turn on your favorite tunes and let them guide you through the workout. Note-I use 2 lbs weights, which doesn't seem like much but trust me, they do the work. Some days if I am feeling really tough, I go with the 3 lbs.
Arm Series
HIIT Series
View more Sweat Lab videos
here
.
I also shared a few Q n A's (fitness focused) below.
How do you stay healthy being so busy? What's
your favorite healthy snacks/fitness tips? Share!
My tip is to keep
your fitness routine lively and non-repetitive. Luckily, fusion does that for
me. I don't have to think, I just go to class and work my ass off as they tell
me to do. 😉
I usually workout 4-5 days a week doing Fusion
classes or running.
I believe working
out builds confidence. There's something powerful in taking charge of your
body, and pushing yourself to the limit. I love that feeling.
Favorite Healthy snacks
I love Kind Bars. I
love a good clean juice or smoothie. I have some recipes on my blog or go to my local favorites T.loft, and Unbakery Juicery.
Example of a Healthy's Day worth of Eating?
The first thing I do
when I wake up is drink a large glass of water, which helps me start my day out
right. For breakfast I always have a Protein shake and oatmeal with fresh
fruit. For Lunch I love eating big salads. I load it with veggies, nuts and
avocados. Avocado toast and soup are also a favorite lunch. For dinner, my
husband will normally grill and I stick to fish and veggies and quinoa or sweet
potatoes. We also love making skinny tacos with shredded chicken and using
lettuce cups in place of the tortilla.
Quick, easy, healthy recipe?
Skinny Burrito Bowls
Ground Turkey –seasoned
with cumin and garlic salt
Organic Black Beans
Whole Grain Brown
Rice
Chunky homemade guac
–a MUST!
Pico salsa
Greek Yougurt
Ranch-favorite brand Archer Farms
Over a bed of
lettuce.
 Cocktail of choice?
I love our wine, especially a Rose, but a great minty mojito
is perfection ; ).
Any other tips:
My other advice
would be working out in the morning. There's something about starting my day
with sweating and pushing myself that really sets the day for me. My day just
seems to flow better. I have more energy and I feel confident and fulfilled.
Any questions, feel free to email or comment here or on my instagram.
Becky
xx

JavaScript is currently disabled in this browser. Reactivate it to view this content.