Thanks to Target for sponsoring this post.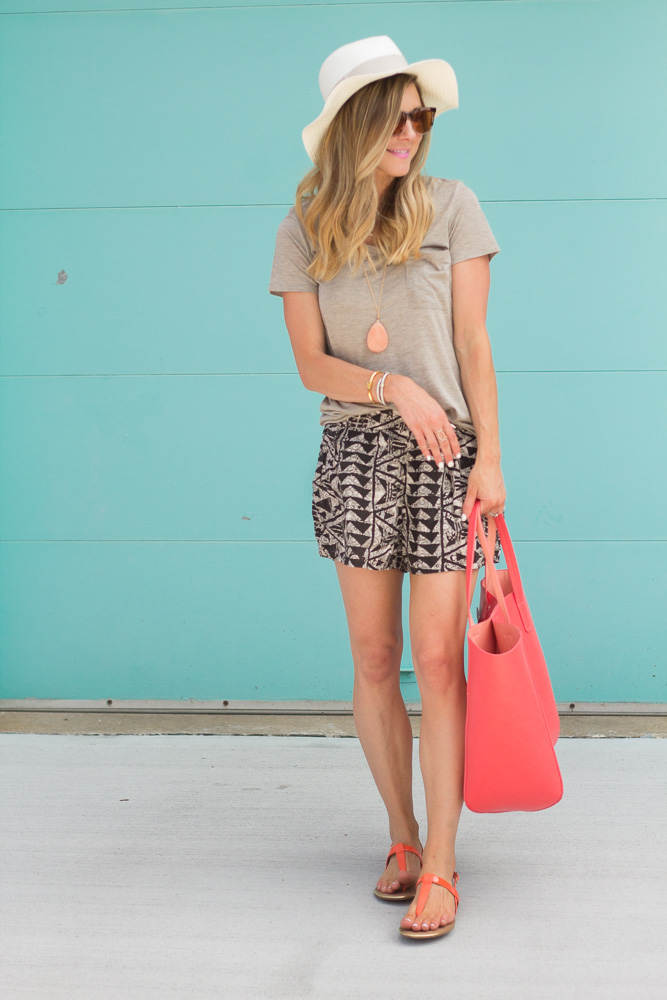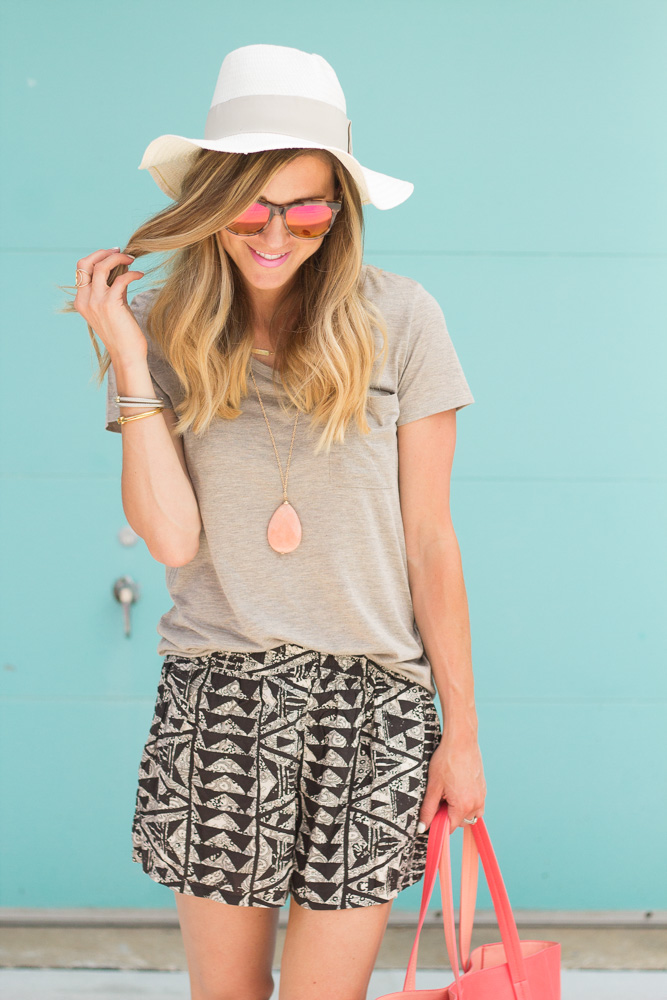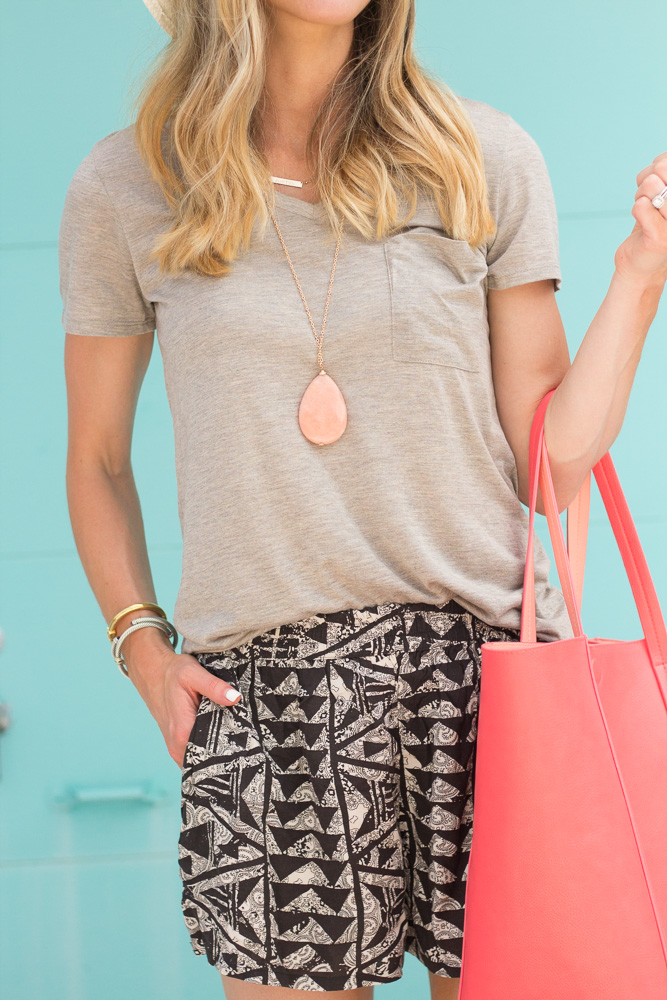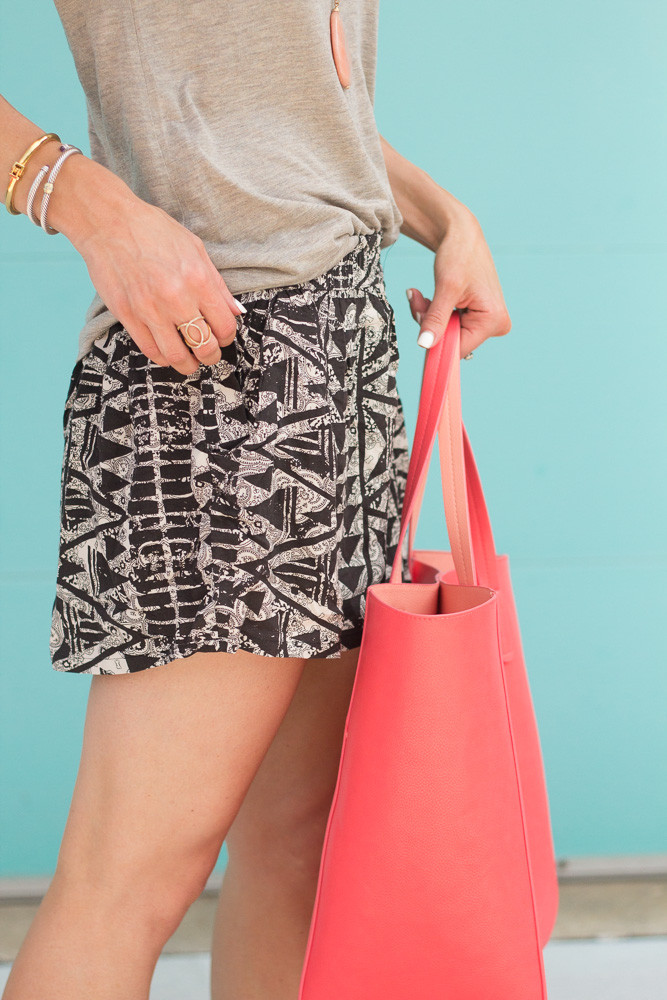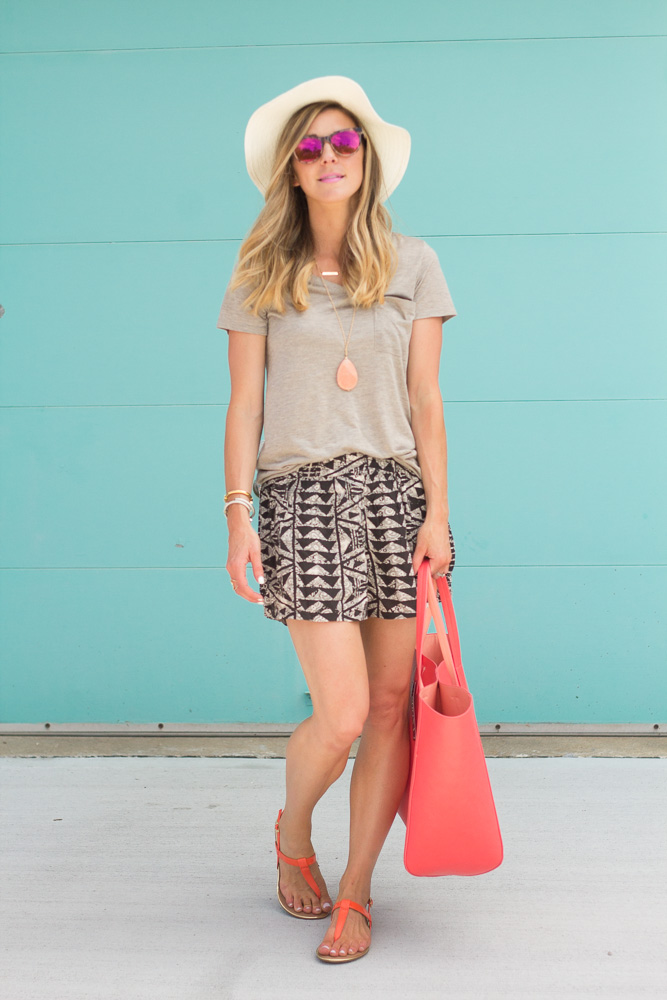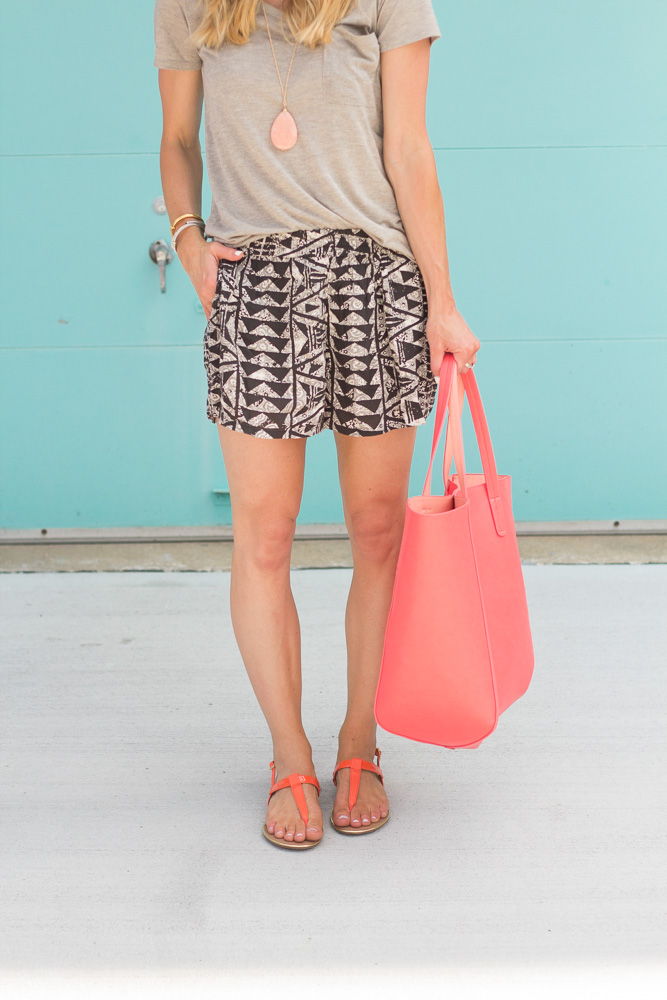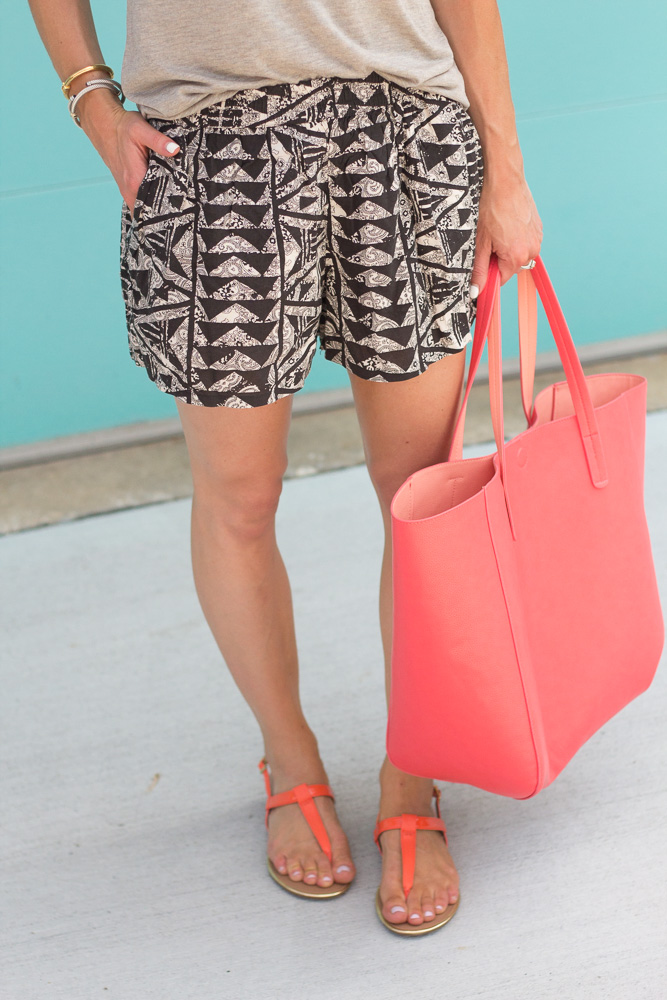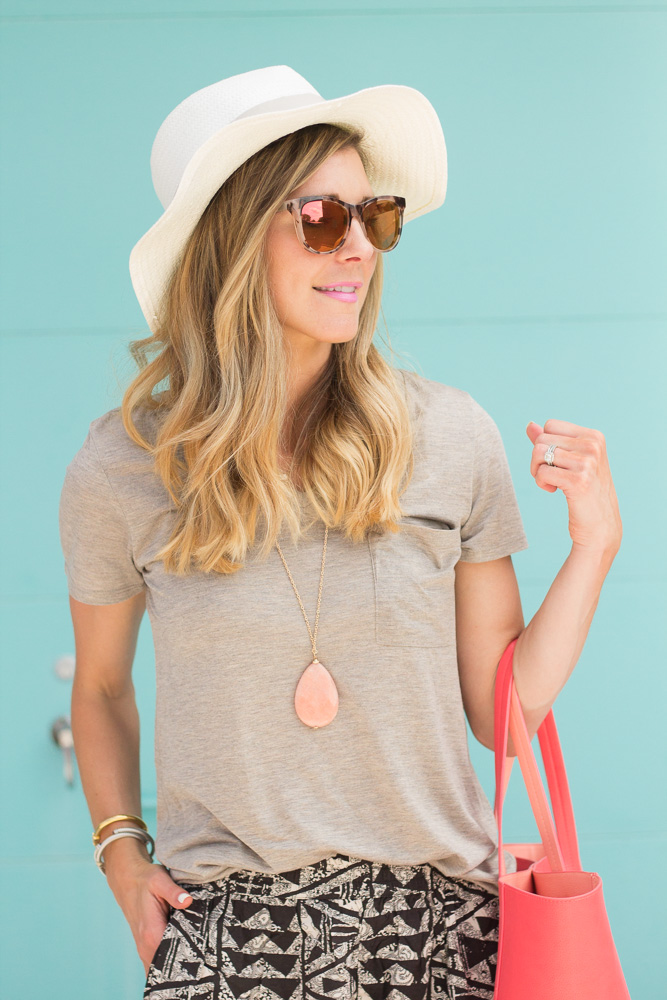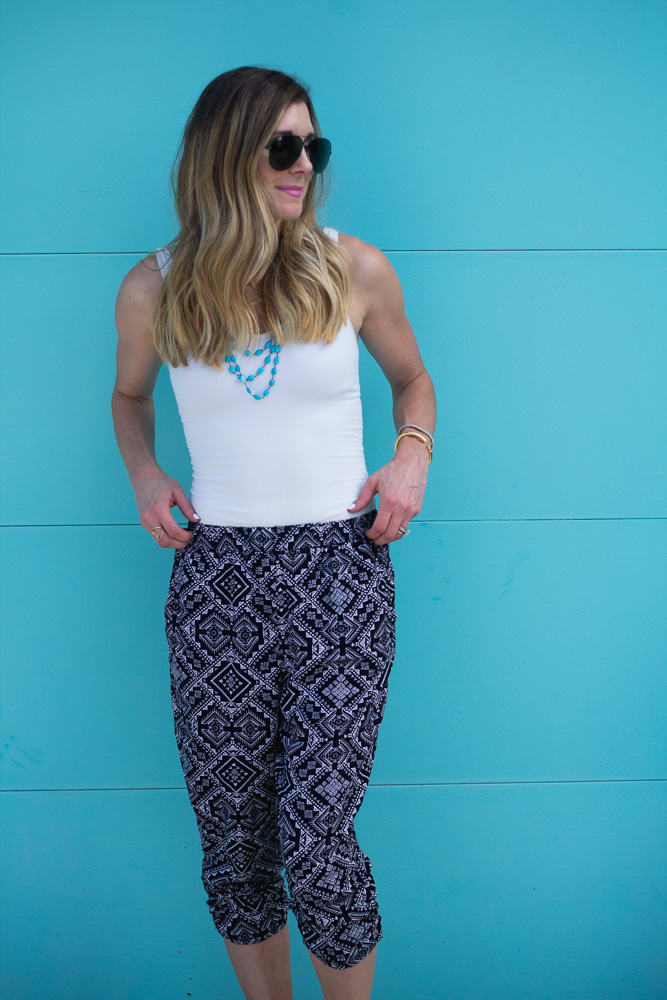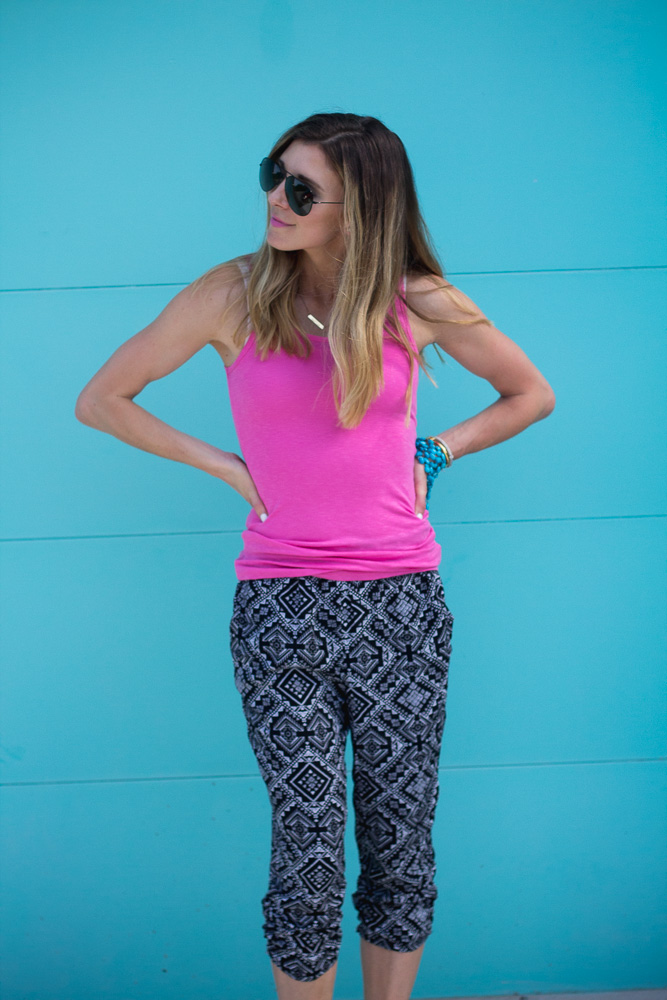 SHOP THIS POST
I love a good summer trend. One of my fav trends right now is tribal prints. It is such a fun look for the summer and I feel like I am seeing it everywhere. One thing I sometimes struggle with is spending a lot on a trendier piece…especially something as a bold as a tribal print. I found these awesome tribal print shorts at
Target
last week and I could tell some other people had made the discovery as well … I had to drive to 2 other Targets searching for my size. But it was well worth the hunt since there are so cute and did not break the bank. Plus I found these cute tribal crops as well!
When working with a bolder pattern like tribal print, I try to pair it with more classic pieces. By pairing it with this basic tee (also from
Target
…score!!), it keeps the outfit looking clean and not too over-styled. While at Target, I also grabbed these flats and tote … because who really goes into Target and buys only what they went in for?! Again, both the flats are classic looking and keeps the pop of tribal shorts from being too overwhelming. Best part is I can mix both of those with other outfits all summer long.
If you haven't gotten any tribal prints to add to your summer wardrobe, I say now is the time to do it!! Who doesn't have a basic tee in a drawer somewhere? Pull it out (or grab one at Target) and pair it with a cute tribal print. Check out Target's selection for an easy, affordable way to add this trend to your wardrobe!
Find your style @TargetStyle